To Purchase Concert Tickets

No need to make an additional table reservation -
it's already included with your concert tickets!!
---
New Shows Recently Added
| | |
| --- | --- |
| | 3/21 Take 6 |
---
"Late Night at Nighttown" ** Every Week **
Fridays
Jackie Warren
on piano 10:30PM - 1:00AM No cover
Saturdays
Jackie Warren
on piano 10:30PM - 1:00AM No cover
Nighttown Newsletter


Click here to sign up for the Nighttown newsletter. Subscribers receive advance notice and discounts to many of the shows.
Nighttown
Tickets

and Seating Policy

To purchase tickets go here, Do not make an additional table reservation - it is already included with your purchased tickets. All seats are General Admission. All seating is based on the time that you arrive for the show and based on how many people are in your party and where we have tables of that size. You may be sharing a table with other people.

---
Nighttown Student Discount Policy
Students up to age 26 are 1/2 off the regular price. Student priced tickets are only available the night of the show, are available only at the door, and are subject to availability. Students must have a photo ID from a generally-recognized high school, college or university. Full-paying ticket holders get priority on admission and seating. Certain select shows have no discount based on arrangements with the artist. On evenings when there are two shows (i.e. shows at 7 & 9PM), the discount is only good for the second show. Students under the age of 18 must be accompanied by an adult paying full price in order to be eligible for the discount.
---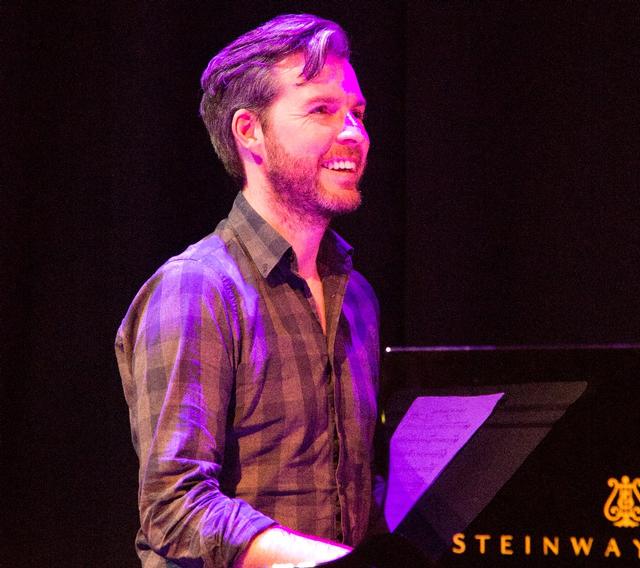 Gwilym Simcock
$20.00
Thursday
3/07
8:00 pm
Buy Tickets
From Wales, and England UK! Pianist extraordinaire from the Pat Metheny Group plays special Solo show at Nighttown!
While traveling the world as a member of Pat Metheny's quartet, British pianist Gwilym Simcock has used time away from the stage to compose pieces that have become his second solo album, Near and Now (ACT Music). He will give a series of solo concerts in the U.S. to debut the work as well as material yet to be recorded. Each piece in the album is dedicated to a fellow pianist – Billy Childs, Brad Mehldau, Russell Ferrante, Egberto Gismonti – and his first jazz teacher, Les Chisnall. Recorded in his home, the music has Simcock's signature sound of rich, modern harmony, driving rhythm, and melodic narrative. Near and Now follows his solo piano debut on ACT Music, the acclaimed Good Days at Schloss Elmau.
A virtuoso pianist and imaginative composer, Gwilym Simcock is a leading artist on the European music scene. Trained as a classical pianist from his youth, at the age of fourteen he turned his attention to jazz and composition, putting his musical foundation to work in a quest for a new and original sound. That his endeavor has borne fruit is confirmed by a myriad of awards, including the UK's Parliamentary Jazz Awards and the BBC Jazz Awards designation as "Jazz Musician of the Year." Moving effortlessly between classical and jazz forms, he has been described as reminiscent of Keith Jarrett, complete with "harmonic sophistication and subtle dovetailing of musical traditions." Pianist and composer Chick Corea called him "a creative genius."
The range of his work both as pianist and composer are testament to the depth of his musicianship. His solo performances include those recorded on the albums Blues Vignette (Basho) and Good Days at Schloss Elmau (ACT Music), the latter of which was nominated alongside albums by Adele and P.J. Harvey for the most prestigious music award in the UK, the Mercury Prize. His duos include those with such artists as violinist Thomas Gould, bassist Yuri Goloubev, and pianist Leszek Mozdzer; and he co-leads the Anglo-American quartet The Impossible Gentlemen. He has been commissioned to write new works for dancers, choirs, small ensembles, big bands and large orchestras and continues to be in demand as a composer and arranger. The LSO Percussion Ensemble commissioned him to write Quintet for Percussion and premiered it earlier this month. Germany's NDR Big Band has appointed him to be their first composer in residence and will premiere his Sawgrass Suite in May.
Among his newest fans is Pat Metheny, whose early albums were part of Simcock's inspiration to pursue jazz. While in a London radio station on a tour, a producer gave Metheny a copy of one of Simcock's albums and mentioned that Simcock had often remarked about the influence of Metheny's music. Metheny loved what he heard on the album and, in 2014, the two met up. What was planned for an hour or two became an entire afternoon of music making, and led to Simcock joining Metheny's quartet and touring worldwide.
Visit Website
Watch Video
---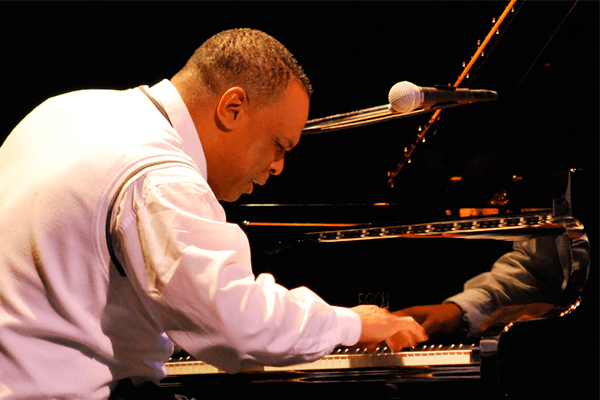 Chuchito Valdes
$30.00
Friday
3/08
8:30 pm
Buy Tickets
Saturday
3/09
8:30 pm
Buy Tickets
From Cuba! Piano virtuoso and his group heat up the cold winter with Hot Latin Jazz Live at Nighttown!
Featuring: Chuchito Valdes-piano, Sammy DeLeon-timbales, Jose 'Cheito' Hernandez-bass, & Rafael Guzman-percussion.
The hot sounds of Cuba's roots and modern jazz come alive in the explosive hands of pianist and six-time Latin Grammy nominee Chuchito Valdes. Son of Chucho Valdes, grandson of Bebo Valdes, Cuba's most beloved musical dynasty. Following in the footsteps of his famed father and grandfather, Chuchito continues the legacy of great piano players form Cuba.

With influences of Caribbean rhythms and jazz, Chuchito creates an exciting and energetic blend of spicy music that drives audiences wild. This piano master captivates with his sensitivity and drives excitement with his dynamic band.

Chuchito has recorded and performed piano with the world renown Cuban band, Irakere, which he led for two years. He has also performed at festivals, clubs and concerts throughout the world: from Cuba and the Caribbean to North America, South America, and Europe.

Chuchito is recognized as a master of Cuban music including Son, Danzon, Cuban Timba and Guaguanco. He has also extensively studied classical music including harmony and composition. His original compositions and arrangements draw on classical harmonic and structural techniques. In his performances, Chuchito's music draws on many styles including Afro-Cuban Latin Jazz, Bebop, Danzon, Cha-Cha-Cha, Son Montuno and much more. Chuchito Valdés currently resides in Cancun, Mexico and is a frequent performer in the United State and Canada.
Watch Video
---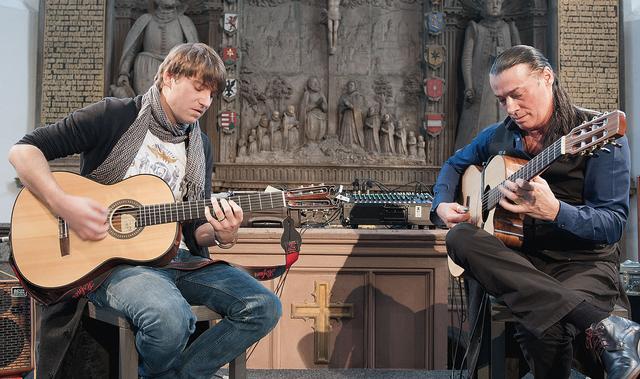 Lulo Reinhardt & Daniel Stelter
$20.00
Sunday
3/10
7:00 pm
Buy Tickets
Direct from Germany!
Gypsy Guitar Masters Lulo Reinhardt (Great Nephew of Django Reinhardt) & Daniel Stelter play the classics with a contemporary approach Live at Nighttown!
LULO REINHARDT & DANIEL STELTER are Germany's Gypsy Swing masters, two famed solo guitarists who have gone on to even greater
success as a duo. Whether playing a scorching lead or a cool rhythm, they bring new life to classics from Lulo's great uncle, Django
Reinhardt to Duke Ellington.
"In combination, the two are unbeatable, and one again and again is astonished at which sound colors the two purely acoustic instruments
elicit."
- Andreas Schiffmann / Musikreviews.de
Visit Website
Watch Video
---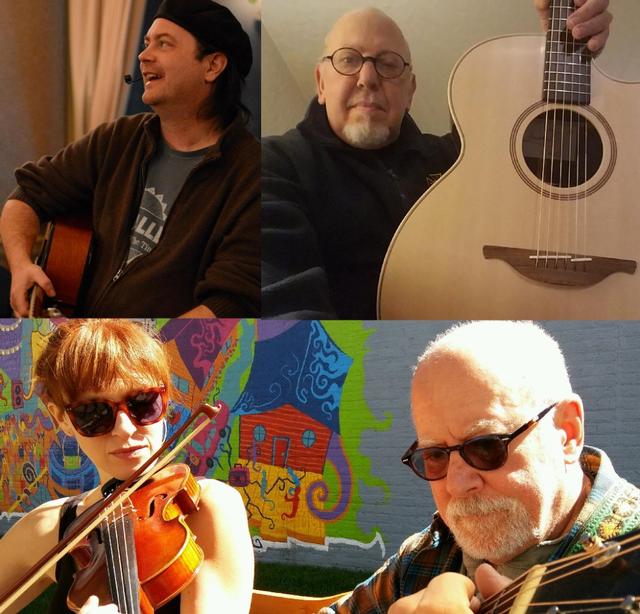 Songwriters in the Round - Benefit for Roots of American Music
$20.00
Sunday
3/10
7:00 pm
Buy Tickets
Singer/Songwriters tell stories and perform original material live on the Nighttown Stage!
Featuring: ?Charlie Mosbrook, Richard Shack (from the James Gang), Amanda Walsh & Rick Szekelyi (Bridgetown Junction).
Special Benefit Program for Roots of American Music (ROAM).
On Nighttown's Fully heated and covered Stephens Green Patio.
For over 25 years, Charlie Mosbrook has been performing original and traditional folk music. Based in Cleveland, he has played a significant role in promoting and preserving the folk music tradition. Locally this work is best recognized in the many open mics he has coordinated through the years as well as Folknet, an organization he currently serves as president. Nationally Charlie has presented many workshops and concerts on the life and legacy of Woody Guthrie. Charlie also serves as the Folk Alliance Region Midwest Conference workshop coordinator.
Charlie has been recognized by FolkAlley.com as its featured artist of the month in 2012, was voted the best singer songwriter in a Scene Magazine Best of Cleveland readers poll. His last two CDs are current nominees for the best traditional folk album by Just Plain Folks music awards.
Richard Shack, an accomplished guitarist, has been performing and recording for over 30 years. The founding member of The Case of E.T. Hooley, Richard has recorded with the legendary "Swamp Blues" artist Slim Harpo. Richard also played with "Jump Blues" artist Jimmy Witherspoon and recorded with the hard-edged, power pop/rock band Uncle Tom on United Artists label. Perhaps most notably, here in Cleveland, Richard was a member of The James Gang, recording with the group on the ATCO label.
While still rocking, a few years ago Richard turned his focus on songwriting. His style is Americana with a particular bent towards the reminiscent soul of Sonny Terry and Brownie McGhee.
Amanda Walsh has been playing piano and violin since she was seven years old. Her training began with Anita Pontremoli, Head of Collaborative Piano at The Cleveland Institute of Music. In 1998, she graduated with a Bachelor of Music in piano performance from The University of Cincinnati College-Conservatory of Music. In her late 20s, she discovered a passion for songwriting, combining her love of fiction and poetry with her love of unpredictable chord changes and dreamy piano passages. Her influences include Claude Debussy, Paul Simon, Joni Mitchell, and Nina Simone. She recently released her first solo album entitled "Magic is Real," which debuted at Nighttown.
Rick Szekelyi first picked up a guitar at the age of eight and performed in various bands during his teens and throughout college, but gave it up for family and career in his mid 20s. Since turning 60, his interest in music and songwriting has reemerged. He has had the opportunity to work with a number of songwriters including Steve Earle, Beth Nielsen Chapman, Mary Gauthier, David Wilcox, Jonatha Brooke, and Don Henry. While influenced by the likes of Townes Van Zandt , Guy Clark and Kris Kristofferson, Rick's music also captures sounds from days gone by, ethnic flavorings and other cultural sounds.
---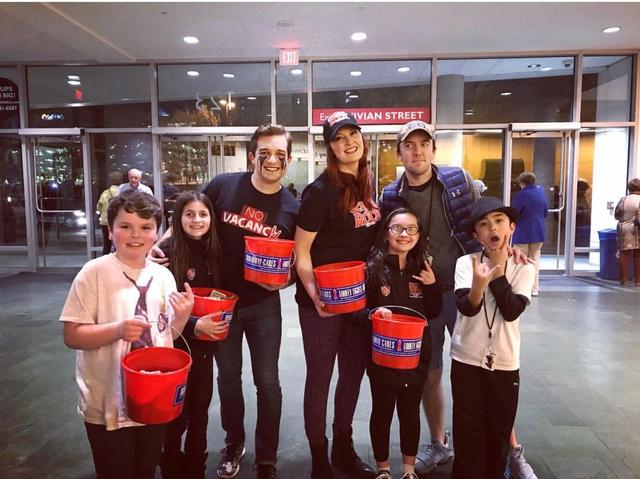 School of Rock Cast Cabaret Showcase
$20.00
Monday
3/11
7:00 pm
Buy Tickets
Cast of Touring Andrew Lloyd Weber Hit Broadway Musical in Special Benefit Cabaret Program Live at Nighttown!
Proceeds will Support Broadway Cares Equity Fights AIDS.
Cast members age 9 to Adult present Rock and multiple Genres with Full Band!
Join the touring cast of the Andrew Lloyd Webber hit Broadway musical "School of Rock" for a night of classics, jazz standards, familiar musical theatre tunes, and of course rock and roll! The night is a benefit for Broadway Cares Equity Fights AIDS. The company ages 9 to adult will be providing quality entertainment with sensational vocals, piano, electric guitar, drums, and more! With a lineup that spans all genres of music, there's bound to be something for everyone! Come rock out with the cast of a Broaday tour while supporting a great cause!
Visit Website
---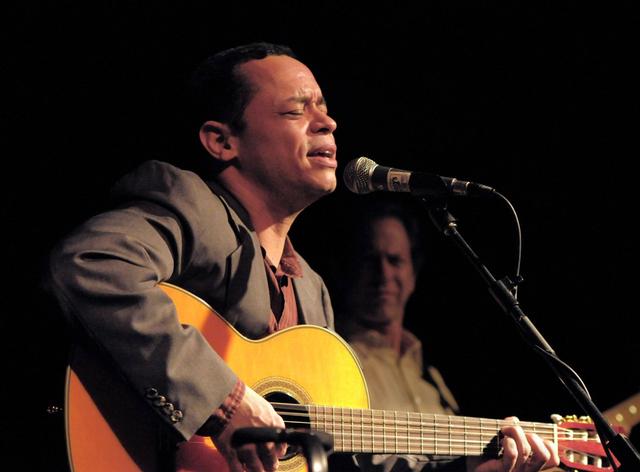 Moises Borges
$15.00
Friday
3/15
9:00 pm
Buy Tickets
Brazilian Vocalist & Guitarist plays Bossa Nova, Samba, and More in a Special International Show!
On Nighttown's intimate all weather and fully covered Secret Garden Patio. Limited Seating!
Moises Borges a native of Brazil now living in Cleveland has become a prolific performer one the Northeast Ohio scene in recent years. A gifted vocalist and guitarist, Borges plays in the Bossa Nova tradition interpreting classics by Jobim, Gilberto, and many others. This far away from his native Brazil the music of his homeland is very much alive when he is on stage.
Visit Website
Watch Video
---




St Patrick's Day with The New Barleycorn


$25.00


Sunday

3/17


1:00 pm

Buy Tickets
5:00 pm

SOLD OUT


8:00 pm

Buy Tickets

Celebrate St. Patrick's Day at Nightown with Irish Music Masters The New Barleycorn!
The place to be for St Patrick's Day!!.
Both Alec and John were born and raised in Ireland in counties Dublin and Down where they learned to play music at an early age, they have both performed professionally since their teenage years both enjoying considerable success with their respective careers.
John Delaney a founding member of the internationally acclaimed Irish group 'Barleycorn', joined forces with Alec DeGabriele nine years ago to form 'The New Barleycorn', after the other finished a 24 year run ending in 1995. John plays, 5 string and tenor banjos, mandolin, guitar, whistle and bodhran. He also has played banjo on many other Irish artists' recordings.
Alec DeGabriele spent his formative years learning the business of music, theatre and entertaining with his families traveling theatrical show, 'The Shannon Players', which was well known and highly regarded throughout Ireland. Alec plays guitar and bass and was the band leader with a top Irish Show Band for some years before deciding to come to live in the U.S.A.
Don't miss St Patrick's Day at Nighttown!!
Visit Website
Watch Video
---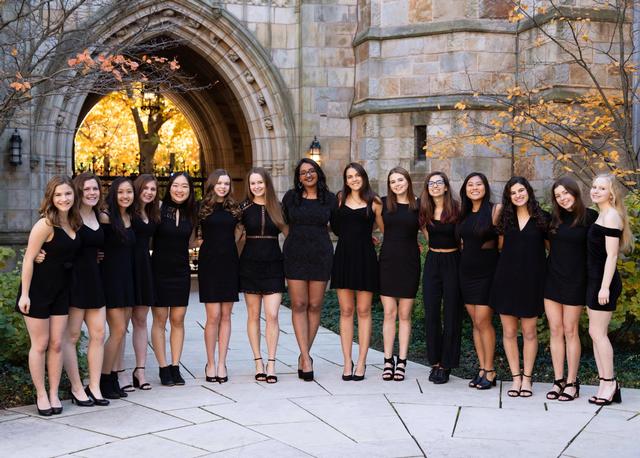 New Blue of Yale
$20.00
Monday
3/18
7:00 pm
Buy Tickets
Dynamic All Women 14 Member A Capella Group from Yale University Live on the Nighttown Stage!
In the fall of 1969, the first-ever class of female undergraduates set foot on the Yale University campus. Despite the presence of a thriving singing group culture, an all-women's ensemble was conspicuously absent from the university's musical scene: eleven pioneering women banded together to fill this void with Yale's first all-women's a cappella group and first women's organization of any kind. Intent on breaking from the all-male tradition of Yale's "Old Blue" and embodying the new face of the university, this inaugural group dubbed themselves "The New Blue."
As representatives of a new musical genre and a new type of leadership at Yale, early members of The New Blue fought for the group to be taken seriously. The dismissive phrase "the new who?" became a campus joke; sassy from the start, New Blue responded by releasing their first studio LP in 1970, entitled Since You Asked. The group's sound and image continued to evolve as members composed original arrangements intended to highlight the diversity of the female vocal range. The New Blue's musical excellence commanded respect both on and off campus: a 1975 Yale Daily News review called The New Blue "a fine group of singers" and, in the same year, members of The New Blue were the first women to step inside Mory's Temple Bar, a famous Yale club previously open only to men. For the same spirit of quality and professionalism, The New Blue's thirtieth anniversary album, Can't Stop, received the Contemporary A Cappella Society's award for Best Collegiate Album. Today, The New Blue is committed to maintaining a dynamic repertoire that encompasses a wide variety of styles and is arranged exclusively by members. We produce a new studio album every other year, with our latest album, Exit 4, recorded during the 2016-2017 school year.
We also embark on two performance tours each year: recently, we've entertained audiences in San Francisco, Atlanta, Dallas, Toronto, San Juan, London, Istanbul, and Singapore. The New Blue has performed at Oxford University, the Empire State Building, and the Pentagon; we have performed the National Anthem for a Panthers NHL game and serenaded the likes of Steve Martin, former President George H. W. Bush, and former president Barack Obama. Composed of fourteen talented, intelligent, and personable undergraduate women from across the country and around the world, the New Blue consistently captivates audiences with their music, grace, and inspiring presence.
Visit Website
Watch Video
---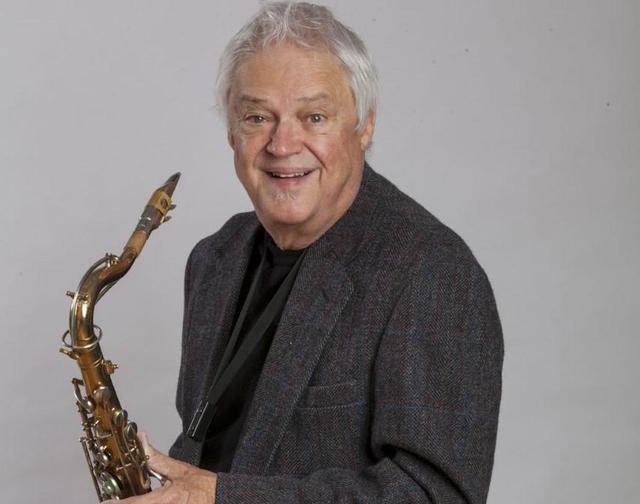 John Richmond Quintet "Celebrating Duke Ellington"
$10.00
Tuesday
3/19
7:00 pm
Buy Tickets
Dynamic North Coast Sax & Clarinet player pays Tribute to Jazz Legend Duke Ellington on the 120th Anniversary of his birth Live at Nighttown!
Featuring: John Richmond-clarinet/sax, Dave Kosmyna-trumpet, George Foley-piano, George Lee-acoustic bass, & Sunny Tabler-drums.
Also featuring Vintage Film Clips of Duke Ellington & Orchestra from personal collection of John Richmond.
This year marks the 120th anniversary of the birth of Edward Kennedy "Duke" Ellington, who remains the most influential jazz composer, arranger and bandleader of all time. Nighttown is celebrating by presenting Ellington authority John Richmond leading a five-piece band performing well known Ellington classics, and many that swing so hard or are so lyrical that they deserve to be better known. The program will also include choice film footage covering many decades of Ellington's career. In just a couple of weeks after the Nighttown show, Richmond will perform the program at the Toulouse Jazz Festival in France.
A great treat will be the presence of crack trumpet player Dave Kosmyna. Dave is a professor of trumpet, music theory, composition and jazz band at Ohio Northern University, but most importantly he is one of the most swinging trumpet players you will ever hear. Dave is a regular member of Toledo's Cakewalking Jazz Band, records with the Climax Jazz Band of Toronto, and has performed with the famous New Orleans Rascals of Osaka Japan. He has also been the principal soloist with several symphony orchestras and has recorded classical music on TELARC records.
Rounding out the band is George Foley on piano, George Lee on bass and Sunceray Tabler on drums. Lee and Tabler have recorded with French Boogie Woogie pianist Philippe LeJeune, and recently performed with him here at Nighttown.

---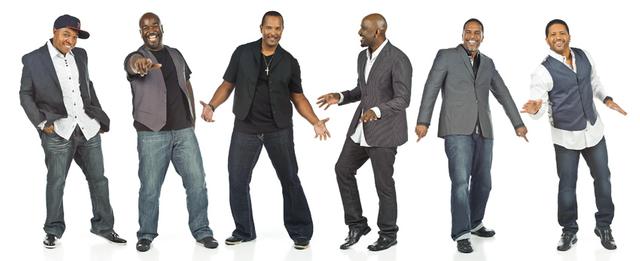 Take 6
$80.00
Thursday
3/21
7:00 pm
Buy Tickets
9:00 pm
Buy Tickets
Legendary A Cappella Vocal Group Live on the Nighttown Stage for 2 Big Shows!
Rare Club Appearance!
The most awarded a cappella group in history, heralded by Quincy Jones as the "Baddest vocal cats on the planet!" are the quintessential a cappella model for vocal genius.
With 10 Grammy Awards, 10 Dove Awards, 2 NAACP Image Awards, a Soul Train Award, and more, Take 6 (Claude McKnight, Mark Kibble, Joel Kibble, Dave Thomas, Alvin Chea and Khristian Dentley) continues to bring extraordinary vocals to their worldwide audiences. April 2018 marks the release of their sixteenth album, aptly titled ICONIC (SRG/Universal) and the debut of a PBS special, The Summit, alongside The Manhattan Transfer.
The new recording, ICONIC, is composed of the songs the sextet loves to perform both on stage and for the pure joy of lending their voices to songs that have taken on a greater meaning to them and to their audiences over their career of nearly four decades. These eclectic tunes pay tribute to both the music and the artists that made them famous, from a fun and vocally significant cover of Justin Timberlake's Can't Stop the Feeling, a unique and harmonic interpretation of Christopher Cross' Sailing, Khristian's melodic and memorable vocal on Norah Jones' Don't Know Why to a jazz cover that the Beatles would surely be pleased with of Got To Get You Into My Life. They pay homage to their friend Al Jarreau, with their rendition of Roof Garden, and are true to their gospel roots with the hymn Nothing But the Blood. Change The World (Eric Clapton), the first single, was the most-added tune in Smooth Jazz upon its release. Take 6's last release, in 2016, Believe (SRG/Universal) landed on six Billboard charts simultaneously.
Take 6 has admirably and adeptly crossed most musical genres, from straight-ahead Jazz to Pop to adult R&B, doo wop to blues. Like a fine-tuned vocal orchestra (Alvin, bass; Khristian, baritone; Claude, Mark and Joel, tenors), the group continues to push the boundaries of creativity and musical genius with every new release, and with their ever-evolving live performances.
Any singer who aspires for vocal excellence cannot overlook the contributions these men have made to music. Take 6 has performed with and won praise from such luminaries as Stevie Wonder, Brian Wilson, Ben E. King, Ladysmith Black Mambazo, Al Jarreau, Ella Fitzgerald, Ray Charles, and Whitney Houston, to name a very few.
Some of the honors Take 6 has enjoyed over the past few years include being chosen as the first musical group to perform in Cuba at the normalization of relations between our two countries, and their induction into The Gospel Music Hall of Fame.
Visit Website
Watch Video
---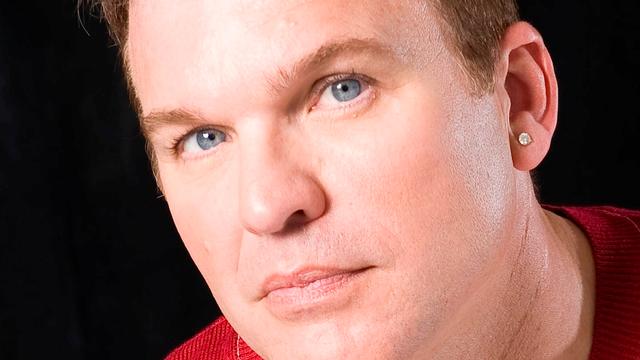 Dane Vannatter
$20.00
Saturday
3/23
8:30 pm
Buy Tickets
Dynamic Jazz Vocalist and recent arrival in Cleveland back by Popular Demand with his Quartet!
Dane Vannatter-vocals, Max Leake-piano, James Moore-trumpet, Brent Hamker-guitar, Demetrius Steinmetz-bass, & Ricky Exton-drums.
Dane Vannatter has received Bistro awards for Outstanding Vocalist and for his second recording Flight by the critics of BackStage in New York. Dane has been acclaimed by reviewers at The New York Post, The Boston Globe, and BackStage for a style that "blends facets of cabaret and jazz with intelligence and care."
The Boston Globe remarks "Dane Vannatter's distinctive style leaves an imprint on whatever music he sings. His voice has a floating quality that gets in your head and won't leave….his music is a swinging, soaring adventure!" He has been nominated for 4 MAC awards and is a Nightlife Award finalist.
Dane has performed for several years at the annual Mabel Mercer Cabaret Convention in New York. In Pittsburgh, Dane has performed for First Fridays at the Frick, and sings regularly at Fairmont Hotel's Jazz at Andy's and James Street Gastropub & Speakeasy. On July 31, 2015 Dane was called to the stage by Patti LaBelle during her concert in Columbus, Ohio. After hearing Dane sing and inviting him to duet on her classic "Lady Marmalade" Patti exclaimed "You better sing, fool. My God!."
Dane released his 4th CD Give Me Something Real in 2016 to much critical acclaim
Visit Website
Watch Video
---

"Gentlemen of the Piano" w/David Thomas, Cliff Habian, & Theron Brown
$20.00
Sunday
3/24
7:00 pm
Buy Tickets
North Coast Piano Masters take the Stage Live at Nighttown!
Featuring: David Thomas-piano, Cliff Habian-piano, Theron Brown-piano, Eli Heath-bass, & Sunny Tabler-drums.
Presented in Association with Quad City Productions.
The piano is a sweet and melodic instrument. Especially when play by individuals have mastered their craft. Dave Thomas, Cliff Habian and Theron Brown are the featured pianists for Gentlemen of the Piano. The three of them are distinguished and highly recognized. Each will be bringing his ideas about the purity of the compositions on the program. Rounding out the musical lineup will be drummer Sunceray (Sunny) Tabler and bassist Eli Heath. The audience will see them perform in various alignments throughout the evening.
---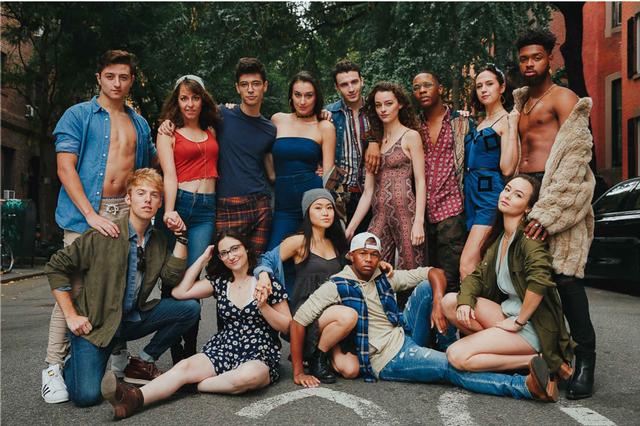 Baldwin Wallace Musical Theatre Program
$10.00
Monday
3/25
7:00 pm
Buy Tickets
Next Generation of Broadway Stars hit the Stage at Nighttown!
Music theatre seniors will preview their 54 Below Concert, which will later kick off their Senior Showcase week at New York's hottest supper club in April.
From lead roles on Broadway and London's West End to prime time television, film and more, students and alumni from Baldwin Wallace's music theatre program have garnered top acclaim for more than 20 years and was most recently ranked as the number 1 Music Theatre program in the country by onstageblog.com! Program director Victoria Bussert continues to lead students to successful careers.
Watch Video
---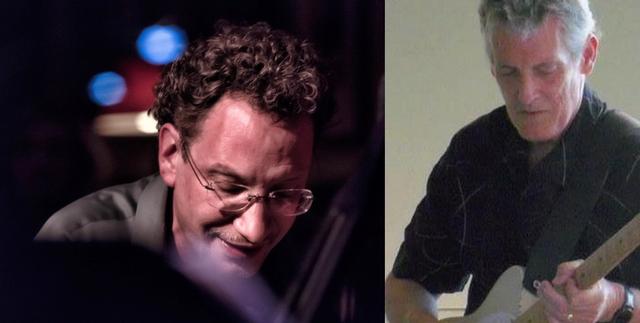 Joe Hunter & Pete Cavano
$10.00
Wednesday
3/27
7:00 pm
Buy Tickets
North Coast Music Legends Combine for Exciting Night of Jazz, Blues, & More!
Nighttown favorite Joe Hunter has released two popular CD's in recent years. Hunter is the pianist of choice in the Northeast Ohio area. He can be heard frequently in the Fat Tuesday Big Band, Swing City, and backing big name artists. He has backed many, including the legendary Tito Puente, and saxophonist David Sanborn, At Nighttown Hunter has backed some several top guns including clarenetist Ken Peplowski, and saxophonists David "Fathead" Newman, and Scott Hamilton. Joe Hunter is also on the faculty at Cuyahoga Community College (Tri-C), one of the top jazz programs in the country.
Pete Cavano - "It has been an honor and privilege to perform with artists as diverse as the late Robert Lockwood Jr., and local legends Anne E. Dechant, Wallace Coleman, Mr. Stress, and Colin Dussault, to name just a few.
In addition to my local work, I have been an annual performer at the Chet Atkins Appreciation Society Convention held in Nashville. This is a showcase of the best solo guitarists from around the world and I am humbled to be in their ranks.
Though I will continue to "sit in" with notable local bands, for the last 20 years I have concentrated on solo guitar. Covering everything from Bach to the Beatles, I have developed a broad repertoire which I can adapt to any audience."
Watch Video
---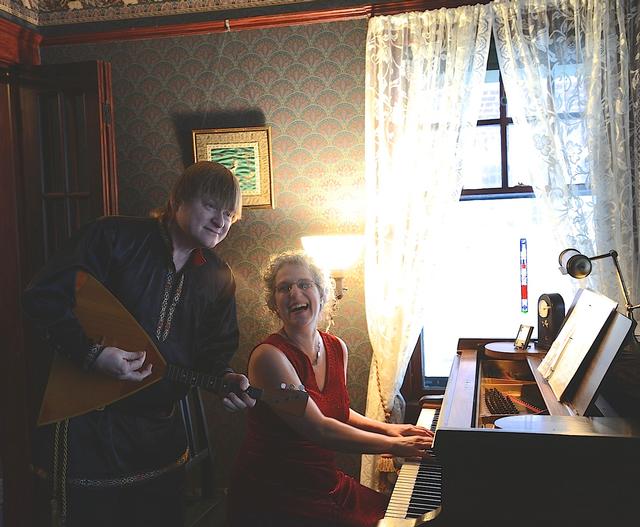 Russian Duo
$20.00
Thursday
3/28
7:30 pm
Buy Tickets
Traditional Tunes, Classical Elegance
Featuring: Oleg Kruglyakov-balalaika & vocals, & Terry Boyarsky-piano.
From Russian roots to classical favorites, from vocals to ragtime, the Russian Duo is a magical collaboration between virtuoso balalaika and concert piano, creating a vibrant, cross-cultural musical experience.
Russian Duo is an international project born out of a love of traditional music and classical elegance. Oleg Kruglyakov is a balalaika virtuoso from Siberia and Terry Boyarsky is an American concert pianist with Russian heritage. They have joined forces to perform exuberant, compelling, magical concerts.
The Duo takes audiences on a journey across the span of Russian culture, ranging from humorous pieces, elaborate sets of variations, pulsating dance music, rhythmic folk songs, gypsy melodies, and lyrical romances. In addition, their program combines the diverse flavors of traditional Russian folk songs, chamber music classics and unique transcriptions of favorites from around the world.
Oleg Kruglyakov was born in Omsk City, Siberia, Russia. Educated at the renowned Ekaterinburg Conservatory in conducting, balalaika performance and ethnic singing, he performed as balalaika soloist with many Folk Russian groups, touring throughout Russia, Siberia, Ukraine, France, Belgium, Denmark, Germany, Malta and Turkmenistan.
Terry Boyarsky has been performing chamber music for almost 50 years and is an internationally recognized educator in music and movement. She has collaborated with instrumentalists, singers and dancers across the United States, Canada, France, Switzerland, Thailand, and Venezuela.
Don't miss the dynamic world sounds of Russian Duo live at Nighttown.
Visit Website
Watch Video
---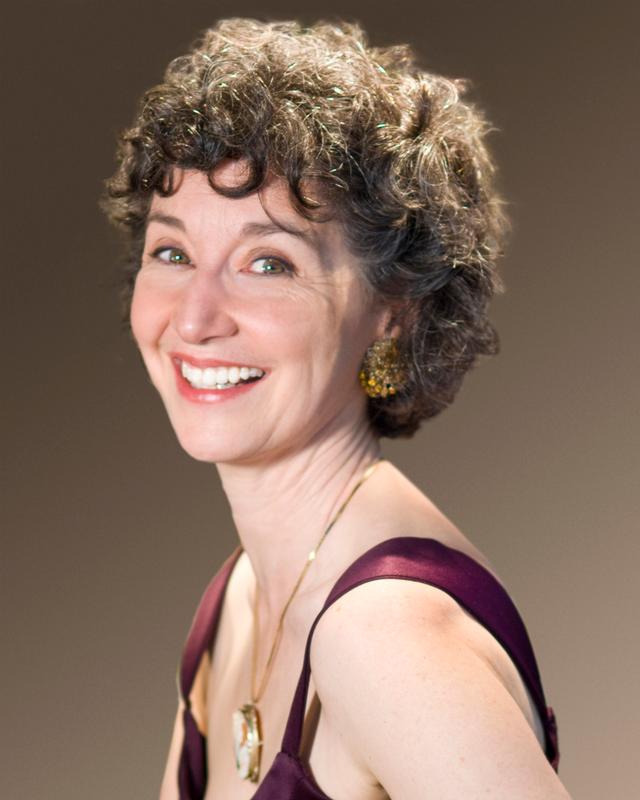 Claudia Hommel "Souvenirs of Paris"
$20.00
Friday
3/29
8:00 pm
Buy Tickets
Parisian Cabaret from French Vocalist Claudia Hommel & Quartet Live at Nighttown!
?Featuring: Claudia Hommel-vocals, Elizabeth Doyle-piano, Walt Mahlovich-accordion/clarinet, & Adam Tully-bass.
On Nighttowns fully heated and covered Back Patio Space. Seating limited.
A favorite from the Art Institute of Chicago to the Musée de Montmartre in Paris, actor/singer CLAUDIA HOMMEL is best known for her cabaret concerts of French and American songs celebrating Paris. Not limited to the role of French chanteuse, "Claudia Hommel is a gifted and uniquely versatile artist, with a wide range of roles demanding deep emotional commitment or zany satirical high-jinks and everything in between," writes her mentor, actor and director Alvin Epstein. Claudia's repertoire encompasses French chanson, American standards, 19th and 20th century art songs and theatre music. Her clear and beautiful voice, ranging from lyrical to gutsy, adds to her considerable appeal.
Claudia HommelBorn in Paris and raised in Detroit, trained extensively in New York City where she lived for 8 years, and now calling Chicago home, Claudia leads an active career as a theatrical singer in clubs, recital halls, museums, libraries and theatres from New York City to California. Described as a "bit of Audrey Hepburn, with something of Ginger Rogers, Leslie Caron, Maurice Chevalier and... Air Jordan," Claudia "will make you want to dance along the Seine."
In association with members of the American Association of Teachers of French, Claudia tours her Parisian cabaret programs as artist-in-residence to secondary schools and colleges across the continent. Her academic background in history and archives infuses her school residencies, workshops and master classes with revelations of social and cultural history and criticism.
Visit Website
Watch Video
---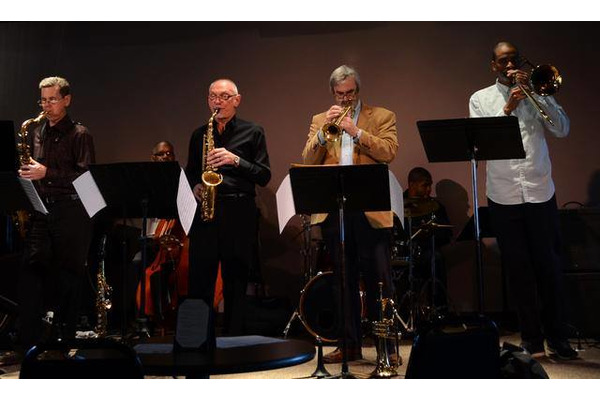 JazzWorks
$20.00
Friday
3/29
8:30 pm
Buy Tickets
Exciting 8 Piece All-Star Little Big Band Live at Nighttown!
Featuring: John Klayman-tenor sax, Howie Smith-alto sax, Jack Schantz-trumpet, Chris Anderson-trombone, Bob Ferrazza-guitar, Theron Brown-piano, Aidan Plank-acoustic bass, & Reggie Jackson-drums
Experience some of the best jazz talent our region has to offer with the return of JazzWorks, including new music & arrangements by members of this all-star band! Featuring Howie Smith, John Klayman, Jack Schantz, Chris Anderson, Theron Brown, Aidan Plank, Bob Ferrazza, Reggie Jackson.
JazzWorks was originally founded in 2009 to be a resident ensemble of Tri-C JazzFest with a working collective of Northeast Ohio musicians showcasing their skills as composers, arrangers and performers. Since 2009, JazzWorks has re-imagined the works of legendary artists such as McCoy Tyner, Dexter Gordon, Miles Davis, John Coltrane, Jim Hall and The Liberation Music Orchestra with Charlie Haden.
While the presentation of repertoire material is part of the vision, there has always been an emphasis on presenting the new music and/or arrangements by members of JazzWorks.
While the presentation of repertoire material is part of the vision, there has always been an emphasis on presenting the new music and/or arrangements by members of JazzWorks.
---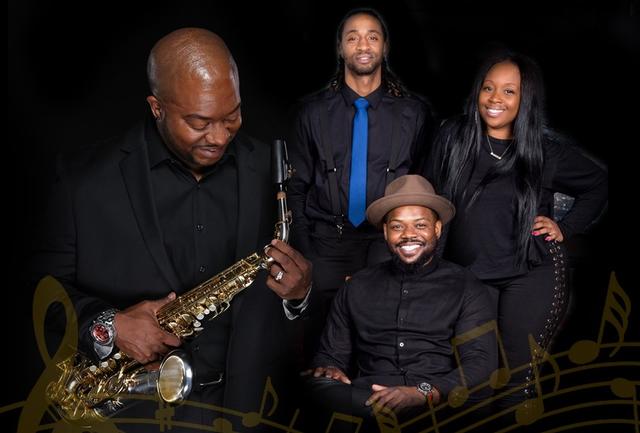 Andre Cavor & The Cavor Project
$20.00
Saturday
3/30
8:30 pm
Buy Tickets
North Coast Contemporary Jazz Saxophonist & Group hit the Stage at Nighttown! Featuring music from his brand new CD "Road Trip". Featuring Special Guest Vocalists!
Over the past two decades, urban jazz icons Kirk Whalum and Jonathan Butler have paved the way for emerging artists to take a bolder approach to blending their passions for instrumental pop, jazz and soul and gospel music. While those two artists were well established before they began recording gospel and worship albums – and rarely blend the two styles on a single project – saxophonist Andre Cavor is unabashedly sharing his lifelong love for both styles of music from the get go.

True to its title, the Cleveland based performer's independent debut album Road Trip chronicles his multi-faceted journey – starting with playing the sax in church and, over the past decade, founding and leading The Cavor Project, an 11 piece ensemble renowned as one of the most diverse bands in the city. Andre found the perfect producer to take his artistry to the next level in Darren Rahn, a saxophonist and artist who has worked his studio magic for Whalum and Butler in addition to genre greats Dave Koz, Wayman Tisdale, Najee, Eric Darius, Jeffrey Osborne and Jeff Lorber.

"Mixing contemporary jazz and gospel songs on Road Trip felt like a natural extension of my many live performances over the years," says Andre, who first began playing the sax at 16 but let it go during his eight year stint in the army before rediscovering it in the early 2000s.

"So many people I have played for and entertained liked and responded emotionally to both sides of my artistry," he adds. "When I started thinking about doing my first solo album, I thought I should share everything I truly love to do. Of course, I heard from some fellow sax players and other naysayers, telling me that new artists should never mix gospel and smooth jazz/R&B, that audiences won't get it for some reason. My response was, 'I honestly don't think you were conceived to a gospel tune!' and then told them I believed that people that love church and God also love R&B. I felt it was important to share my entire self with people. Including both on Road Trip was the perfect way to share my entire self with everyone."

Andre laid the foundation for Road Trip with hundreds of performances as leader of The Cavor Project, which has been a mainstay on the Cleveland music scene since 2007. The band is known for infusing fresh, explosive energy into vocal and instrumental classics from the 80's through 2017 and spicing up their set list with dynamic originals. The Cavor Project performs a grooving mix of R&B, smooth jazz, hip-hop, reggae, pop, blues, rock and gospel.

When I see the smiles on people's faces when they hear my music, it's an overwhelming feeling and confirmation that I'm doing exactly what I am put here to do. My goal is always to make people happy, and now with the release of Road Trip, I'm excited about reaching beyond my comfort zone and sharing the joy with more people."
Visit Website
Watch Video
---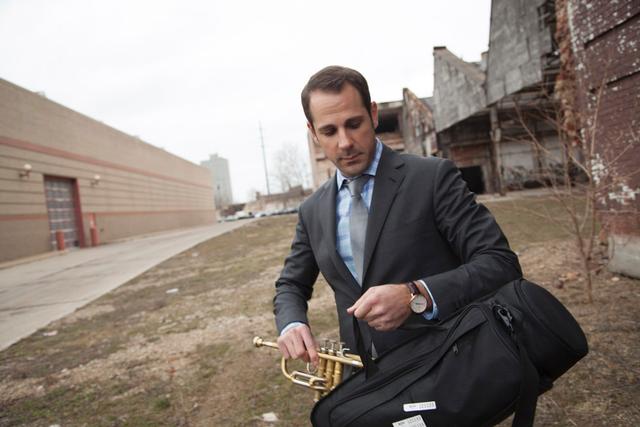 Dominick Farinacci - "Spirit of the Groove"
$20.00
Sunday
3/31
7:00 pm
Buy Tickets
Rising Trumpet Star with All-Star & Next Generation Lineup for Special Spring Show at Nighttown!
Trumpeter Dominick Farinacci has been recently credited the title Global Ambassador to Jazz at Lincoln Center by Wynton Marsalis, working to further integrate jazz into communities around the world. He graduated from The Juilliard School in 2005 launching his career in Japan with a prolific run of eight albums, later releasing two more globally. He has performed in more than 120 cities in 14 countries around the world, was a featured guest on ABC's Good Morning America, and is a TED Speaker. Music icon Quincy Jones says of Dominick's accomplishments in performance, recording, education & advocacy, "This kid is 360 degrees!"
His most recent recording "Short Stories" is produced by Tommy LiPuma. This is Tommy & Dominick's first collaboration, and was recorded in their hometown of Cleveland at the Gill and Tommy LiPuma Center for Creative Arts.
In addition to touring around the world with his band, Dominick has been successful in his personal endeavors on bringing music into the community through Arts and Wellness & Education. He was invited by TED to be a TED Speaker at the 2014 TED MED conference at the Kennedy Center in Washington, DC.
Watch Video
---

The Cookers
$40.00
Wednesday
4/03
7:00 pm
Buy Tickets
Legendary All-Star Septet Live on Nighttown Stage!
Featuring: Billy Harper-Tenor Sax, Donald Harrison-Alto Sax, Eddie Henderson-trumpet, David Weiss-Trumpet, George Cables-Piano, Cecil McBee-Acoustic Bass, & Billy Hart-Drums.
Experience counts, especially in jazz. The more time musicians spend interpreting tunes and interacting with others, the more articulation an audience can expect. You can hear the fruits of such work in the expressive language The Cookers bring to the bandstand and to their four critically acclaimed recordings, Warriors, Cast the First Stone, Believe and Time and Time Again (which was the iTunes Jazz CD of the year in 2014). This exciting new all-star septet summons up an aggressive mid '60s spirit with a potent collection of expansive post-bop originals marked by all the requisite killer instincts and pyrotechnic playing expected of some of the heaviest hitters on the scene today.
Billy Harper, Cecil McBee, George Cables, Eddie Henderson, and Billy Hart all came up in the heady era of the mid '60s. It was a period that found the dimensions of hard bop morphing from their original designs, and each of these guys helped facilitate the process as members of some of the most important bands of the era. Hart and Henderson were members of Herbie Hancock's groundbreaking Mwandishi group; Cecil McBee anchored Charles Lloyd's great '60s quartet alongside Keith Jarrett and Jack DeJohnette; Billy Harper was part of Lee Morgan's last group, as well as being a member of Max Roach's Quartet and Art Blakey and the Jazz Messengers; while George Cables held down the piano chair in numerous bands including groups led by Sonny Rollins, Joe Henderson, Freddie Hubbard, Dexter Gordon and Art Pepper.
David Weiss and Donald Harrison, from a more recent generation and the youngest members of the band, are experts in this forthright lingo, having gained experience performing with Art Blakey, Bobby Hutcherson, Freddie Hubbard, Charles Tolliver, Roy Haynes and Herbie Hancock.
Each member of the Cookers has spent time leading his own series of groups as well, and each has a keenly individual sound. But it's the unmistakable power of teamwork that makes this music so commanding and resonates with a kind of depth and beauty that speaks of the seasoned track record of its principals (combined, the group has over 250 years of experience in the jazz world and has been a part of over 1,000 recordings). You can feel the collective weight of that experience in their CDs and especially in their live performances. Since this version of the band was solidified in 2007 the group has performed at venues around the world, including headlining the Newprot Jazz Festival, New Orleans Jazz Fest, Playboy Jazz Festival, Vancouver Jazz Festival, Umbria Jazz Festival, Northsea Jazz Festival, Detroit Jazz Festival, Chicago Jazz Festival, The Jerusalem Jazz Festival, The Guinness Cork Jazz Festival, The Charlie Parker Jazz Festival, Jazz in Marciac, The Burghausen Jazz Festival, Jazz Terrassa,The Healdsburg Jazz Festival, Jazz Viersen, Ronnie Scott's and Yoshi's.
Don't miss this unbelievable group at Nighttown!!
Visit Website
Watch Video
---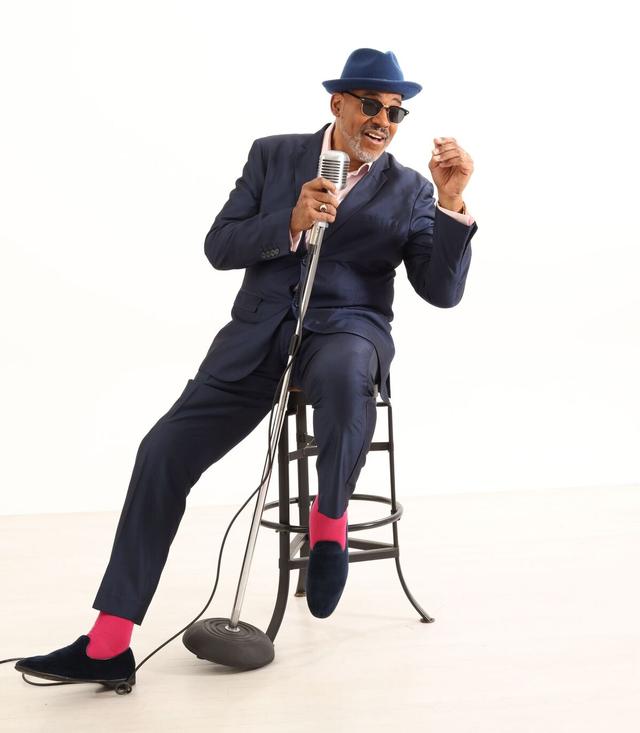 Allan Harris
$20.00
Thursday
4/04
8:00 pm
Buy Tickets
Dynamic NYC Vocalist pays Tribute to Nat 'King' Cole & Eddie Jefferson with his NYC Based Band Live at Nighttown!
Featuring: Allan Harris-vocals, Arcoiris Sandoval-piano, Nimrod Speaks-bass, & Shirazette Tinnin-drums.

Visit Website
Watch Video
---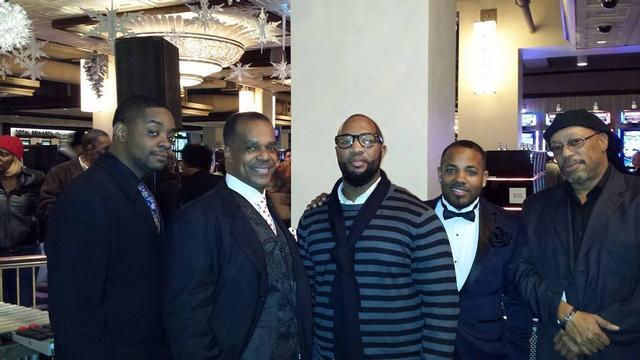 Forecast
$15.00
Friday
4/05
8:30 pm
Buy Tickets
North Coast's Premier Contemporary Jazz Group back at Nighttown!
On Nighttown's Stephens Green Patio. Fully Heated Indoor/Outdoor Space!
Forecast is the leading contemporary jazz group in the Northeast Ohio area. Founding members Lem Adams on vibes and Gary Stephenson on electric bass have been entertaining Ohio audiences for over 20 years. The current Forecast lineup includes Jermaine Lockhart on sax, Dave Crawford on keyboards, Kevin Byas on guitar, and Gene Butler on drums.
Forecast has shared the stage with many of the top names in contemporary jazz including Stanley Turrentine, Roy Ayers, The Crusaders, Bob James, Pieces of a Dream, and several others. They have won numerous awards and competitions over the years and have been the house band at The Q for Cleveland Cavs games.
Visit Website
Watch Video
---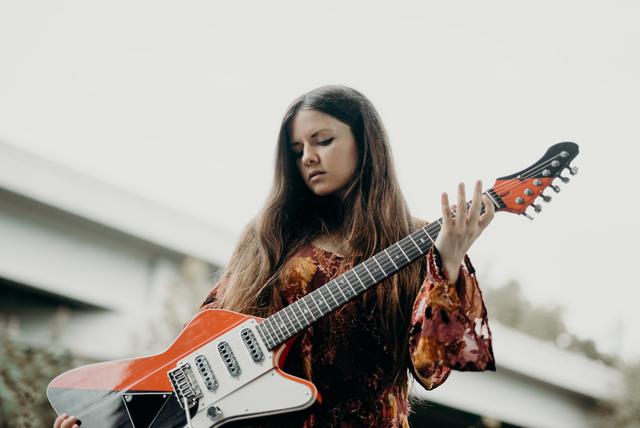 Arielle
$15.00
Saturday
4/06
8:30 pm
Buy Tickets
Rapidly rising Guitarist and Singer/Songwriter from Nashville/LA makes Cleveland debut at Nighttown!
Arielle is considered a music industry triple threat because she could enjoy an impressive career solely as a singer, songwriter or guitar player, but she has combined all three of those gifts to create a unique artistry that defies genres and borders.
She recently opened for Eric Johnson on his 3-month long tour earlier this year, as well as played and/or opened for Vince Gill, Gregg Allman, Heart, Joan Jett, Country Joe McDonald, Eric Johnson, Paul Gilbert, Andy Timmons, and many more. She has already made the cover of Guitar Player magazine and released the single "California," which reached No. 3 on CMT Pure Charts.
She is the guitar player for Avery in the TV show Nashville, where she currently resides. Her voice gains comparison to Karen Carpenter and Eva Cassidy for the purity with a fouroctave range.
Arielle has an associate degree from the Musician's Institute in L.A. and studied at London's Institute of Contemporary Music Performance. Queen's Brian May created a guitar role specifically for her in the West End musical We Will Rock You. She also played guitar on tour with Cee Lo Green.
Her most recent release, 'My Gypsy Heart,' her classic folk rock release debuted for 8 weeks on the Billboard Charts in 11 different categories.
Arielle is also a dolphin and whale activist, and is currently working on a unique guitar line, based off her custom prototype, Two-Tone, with Brian May (Queen). Whether it's her guitar playing or singing, she never feels the need to show off. Indeed, she adheres to the philosophy that less can be more when it comes to expressing experiences through her songs. "The hardships and the insecurities are the reasons why I'm able to be vulnerable and real" she says.

Visit Website
Watch Video
---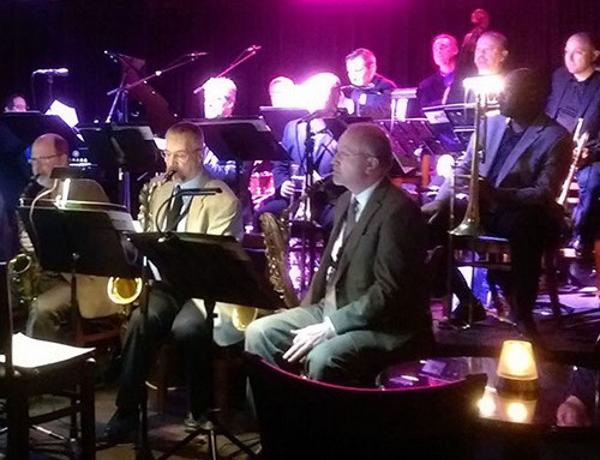 East Central Jazz Educators Band "Mad for Tadd"
$20.00
Wednesday
4/10
7:00 pm
Buy Tickets
All-Star Big Band Pay Tribute to Cleveland Jazz Legend Tadd Dameron Live at Nighttown!
Playing Music from the Classic LP "The Magic Touch"
Featured Artists include: Kent Englehardt, John Orsini, Mike Tomaro, Dave Kana, Chris Karlic-saxophones
Scott McKee, Joe Badaczewski, Dominick Farinacci, Steve Enos-trumpets
Jeff Bush, Jim Redmond, Max Brady, Zach Warren, Paul Abel-trombones
Phil DeGreg-piano, Aidan Plank-bass, & Jim Rupp-drums.
"The East Central Jazz Educators All Star Big Band" (ECJEAS Big Band) is an ensemble comprised of the top Jazz Educators from Ohio, Pennsylvania and West Virginia..
We will be celebrating the 100th birthday of Jazz Saxophonist, Composer and Arranger, Ernie Wilkins (born July 20, 1919) with compositions he penned for Count Basie, Dizzy Gillespie, Terry Gibbs and Maynard Ferguson.
We will also be performing selections from our Tadd Dameron Tribute CD
recorded in Spring 2017 commemorating Tadd Dameron's 100th Birthday and his Cleveland Connection and Legacy.
Saxophones:
-Kent Englehardt, alto sax - Ensemble Co-Director and Arranger
YSU Jazz Studies Faculty
-John Orsini, alto sax
-Mike Tomaro, tenor sax
Chair, Duquesne University
Jazz Studies
-Dave Kana, tenor sax
YSU Jazz Studies Faculty
-Chris Karlic, Baritone Sax
NYC
Trumpets:
-Scott McKee
-Joe Badaczewski
Duquesne University Jazz Studies
-Dominick Farinacci
Tri-C JazzFest Academy Director
-Steve Enos
Ensemble Co-Director
Tri-C Jazz Studies Dept. Director
Trombones:
-Jeff Bush
Duquesne University Jazz Studies
-Jim Redmond
-Max Brady
-Zach Warren
-Paul Abel, Bass Trombone NYC
Rhythm Section:
Piano:
-Phil DeGreg
University of Cincinnati Conservatory
Acoustic Bass:
-Aidan Plank
Tri-C JazzFest Academy/Kent State
Drums:
-Jim Rupp
Ohio State, Tri-C Jazz Studies
https://en.m.wikipedia.org/wiki/Ernie_Wilkins
Visit Website
---
Norman Connors
$40.00
Friday
4/12
7:00 pm
Buy Tickets
9:00 pm
Buy Tickets
Legendary Drummer and Producer Back at Nighttown!
Playing all of his hits including "You are My Starship", "Valentine Love", "Betcha My Golly Wow", and More!
Like Roy Ayers, George Benson, and Patrice Rushen, Norman Connors is best known for his major RB hits but started out as a jazz improviser. The drummer/composer was born and raised in Philadelphia, where he lived in the same neighborhood as Bill Cosby and became interested in jazz when he was only a child. Connors was in junior high when he began sneaking into jazz clubs and sat in for Elvin Jones at a John Coltrane gig.
Connors went on to study music at Philly's Temple University and the Juilliard School of Music in New York. Gigs with Jackie McLean, Jack McDuff and Sam Rivers followed, and he was first recorded as a sideman when Archie Shepp employed him on his 1967 Impulse session Magic of JuJu.
After touring with Pharoah Sanders and playing on several of his albums, Connors signed with Buddah's Cobblestone label in 1972 and recorded his first album as a leader, Dance of Magic. A few more jazz-oriented Cobblestone and Buddah dates followed, and it was in 1975 that Connors made R&B his main priority with Saturday Night Special (which included the number ten soul hit "Valentine Love"). The rest of the 1970s found Connors featuring R&B singers prominently (including Michael Henderson, Jean Carn, and the late Phyllis Hyman) and scoring such R&B hits as "We Both Need Each Other," "Once I've Been There," and the lovely "You Are My Starship."
Currently Norman Connors is touring in support of his latest CD "Star Power" on Shanachie records. He will be featuring his six piece touring group and promises to perform all of his classic hits.
Don't miss legendary drummer, producer, and vocalist Norman Connors for a special engagement in the intimate Music Room of Nighttown.
Watch Video
---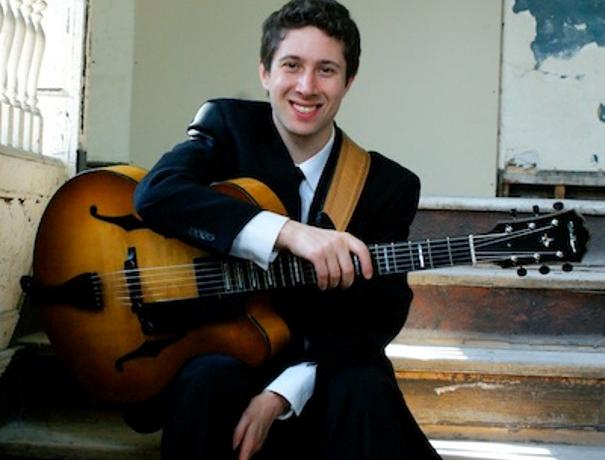 Randy Napoleon Trio
$20.00
Thursday
4/18
8:00 pm
Buy Tickets
Guitarist from the groups of Freddy Cole, and Michael Buble, & Michigan State Professor leads All-Star Trio!
Featuring: Randy Napoleon-guitar, George DeLancey-acoustic bass, & Jim Rupp-drums.
Guitarist George Benson calls Napoleon "sensational." Detroit Free Press critic Mark Stryker says Napoleon "plays with a gentle, purring tone that makes you lean in close to hear its range of color and articulation." Washington Post critic Mike Joyce praises his "exceptionally nimble finger-style technique." Comparing him to Wes Montgomery, music critic Michael G. Nastos says, "he displays an even balance of swing, soul, and single-line or chord elements that mark an emerging voice dedicated to tradition and universally accessible jazz values."
Born in Brooklyn in 1977 and raised in Ann Arbor Michigan, Randy Napoleon began his journey in jazz immediately after graduating from University of Michigan. Jeff Hamilton of the Clayton-Hamilton Jazz Orchestra invited the young Napoleon to do a series of performances with them at the Hollywood Bowl. From there, Napoleon's career took off, first touring with pianist Benny Green nationally and internationally for a year, and then full time with the Clayton-Hamilton Jazz Orchestra. A three-year stint with crooner Michael Buble followed; Napoleon is featured on Buble's Grammy-nominated CD "Caught in the Act."
Currently, Napoleon tours with the legendary singer/pianist, Freddy Cole, and is featured on Cole's 2009 album, "Live at Dizzy's Club: The Dreamer in Me. " He is the main arranger and the guitarist on "Freddy Cole Sings Mr. B," a 2010 Grammy-nominated release from High Note that features songs from the Billy Eckstine song book, as well as on "Talk to Me," Cole's 2011 album and Cole's most recent album "This and That."
Today, Napoleon is one of the most sought after guitarists in New York, where he is known as a forward-thinking musician with a passion for the jazz guitar tradition. In addition to backing the best, he leads his own bands, an organ trio, a trombone trio, a quartet with piano, and a three-horn sextet that includes organ, drums, trumpet, tenor sax and trombone.
Vintage Guitar Magazine: What younger jazz guitarists stand out to you?
George Benson: I like the guitar player who's playing with Freddy Cole [Randy Napoleon]. He has an all-fingers approach; he doesn't use just thumb or pick. He's spectacular.
Vintage Guitar Magazine
March 2010
Visit Website
Watch Video
---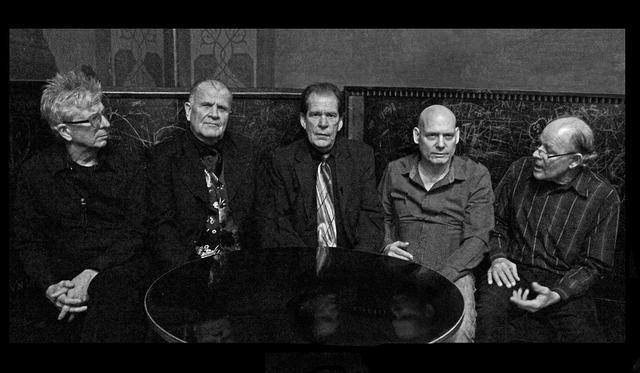 The Numbers Band (15-60-75)
$10.00
Saturday
4/20
8:00 pm
Buy Tickets
From Kent, Ohio. Celebrating their 49th Year! Legends of Jazz, Blues, & Rock live at Nighttown.
On Nighttown's Fully Covered and Heated Stephens Green Patio.
15 60 75 The Numbers Band has been praised by almost every national music publication and several international publications since the beginning of their 30 years of live performances and recordings. Many fans are under the impression that the band remains obscure by choice. In fact, they have never been offered a contract from any recording company in the industry, ever.
The music "cannot be categorized", "it is undefinable", "too original". The music industry is not about music anymore. It is about selling products the public can relate to. After all, it is a business. Even "alternative" music has become a label. The founder of the band, Robert Kidney, explains, "The music industry, the media, and the tellsusourvision (TV) are defining for the American public what is good music by only playing and supporting what is profitable. We are taught to disregard everything that is not familiar. We (The Numbers Band) give the people our best. Our effort goes into being creative, unique and original. We define our own sound. There are no rules because we don't play the game. We are not in it for the game, we're in it for the music."
So, the band continues to create and evolve outside of the "Rock & Roll" establishment. The majority of the recordings were financed by friends. Hundreds of photographs taken of the band in different stages of it's existence by different amazing people tell a story of intense performances, long nights, and the passing of time. Band members have come and gone, and returned again. Robert sees music as much more than an emotional release or a performance.
The title of the band has always aroused curiosity from fans. The fans called them The Numbers because it was easier than trying to get the figures right. Numbers had not been used in a name before, and the political climate in 1970 was quite Orwell-ian. Robert choose a sequence of numbers mentioned in a book written by Paul Oliver called The Blues Fell This Morning. In the chapter "The Jinx Is On Me", Oliver describes the Numbers Racket popular in Harlem in the 1950s and how dreams were analyzed as number sequences and used for placing bets. The band's music theory specialist, Terry Hynde, also discovered that 15 divided 15 is 1, 60 divided by 15 is 4, and 75 divided by 15 is 5. In a musician's world, "1, 4, 5," is referred to as the "universal progression".
The band resides in northeast Ohio. They have several recordings under their belt and more music than they can afford to release.
Visit Website
Watch Video
---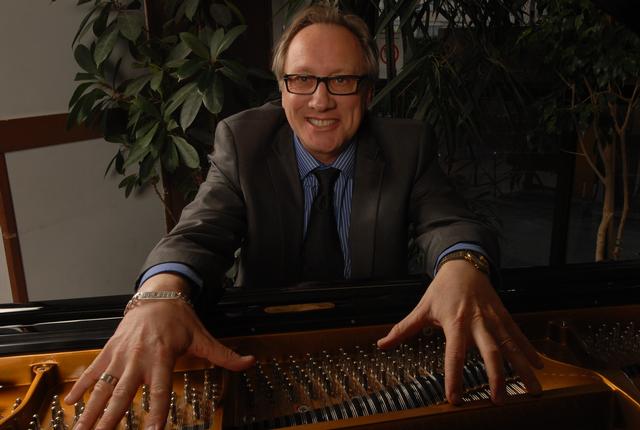 Philippe LeJeune Trio
$15.00
Saturday
4/20
8:30 pm
Buy Tickets
From Toulouse, France! Jazz, Blues, and Boogie Woogie from Versatile and Dynamic Pianist from France!
Featuring: Philippe LeJeune-piano, George Lee-bass, & Sunny Tabler-drums.
Playing Music from his Brand New CD "Cleveland Getaway"
French pianist Philippe LeJeune is a perfect example of the mixture of jazz and blues which was especially an important strain in the jazz tradition. The young pianist attended a 1968 concert in Reims, France, by master boogie-woogie and blues pianist Memphis Slim, and immediately put an end to his classical efforts and began teaching himself the blues, scouring local record shops for LP's by boogie woogie greats. In 1980 he was invited by Memphis Slim - who had been a parisian citizen since 1962 - to cut an album titled « Dialog In Boogie » as a piano duet.

A frenchman who loves and plays classic American jazz is not entirely unusual, but what sets Philippe apart from his contemporaries is his soulfoul feel for the music. His repertoire ranges from classic barrelhouse boogie woogie piano to Duke Ellington and Horace Silver tunes as well those of Milt Jackson and George Gershwin.

Philippe LeJeune has released six CD's in the United States and also makes numerous appearances in various American jazz and blues clubs and festivals : Detroit Jazz Festival, Toledo Art Tatum Jazz Heritage Festival, Monterey Bay Blues Fest, Cincinnati Blues Festival. His performance at the 2005 Motor City Blues & Boogie Woogie Festival (Detroit) was recorded live to be edited into P.B.S. television specials and DVD. Living in Toulouse, France, LeJeune has performed for many years throughout Europe in the Jazz festivals and clubs circuit (France, Spain, Switzerland, Belgium, Czech Republic …) and in Africa (Tunisia, Sénégal).
Philippe LeJeune has found a role not only as an interpreter of contemporary numbers, but as traditionalist bringing back to today's audiences important music from a variety of older sources and melting it all together into a highly personal style and repertoire. The frenchman's natural instinct for blues, jazz and boogie is food for the soul.
Visit Website
Watch Video
---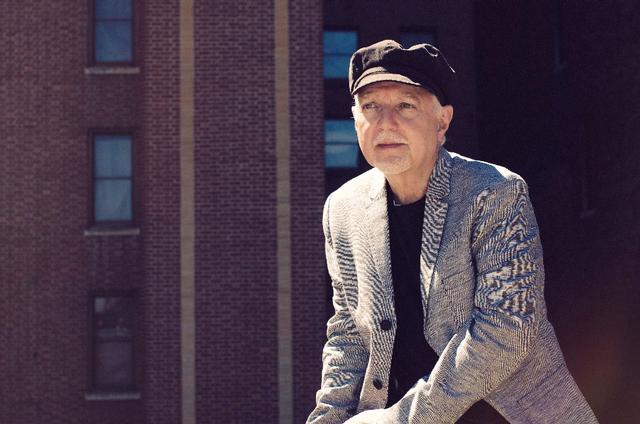 Phil Keaggy
$50.00
Friday
4/26
8:30 pm
Buy Tickets
Saturday
4/27
8:30 pm
Buy Tickets
From Nashville & Youngstown, Ohio!
Two Big Nights at Nighttown with Legendary Guitarist of Glass Harp Fame in a rare, and exclusive, Small Club Appearance!!
Phil Keaggy is perhaps one of the most admired guitarists in music today. His fans range from those who aspire just to be able to play Keaggy's mistakes, to professional musicians who have been strongly influenced by his style. And in between are those who don't play guitar, yet find solace in his beautifully penned lyrics and memorable melodies.
Phil's solo career has spanned more than 40 years, and has included over 60 solo albums, both vocal and instrumental, 8 releases with his band, Glass Harp, as well as numerous duets and trio albums. One of the most sought after studio guitarists, Phil also continues to sell out concerts all over the United States, with his ever-changing style, ranging from rock-and-roll to fully orchestrated instrumental compositions.
Born in 1951 in Youngstown, Phil grew up in a home filled with music. On Phil's 10th birthday, his brother, Dave returned home with a Sears Silvertone guitar. That's when the magic began.
Phil spent most of his younger days involved in music, and at the young age of 13, he joined his very first band, the Keytones. He later went on to join such local groups as The Vertices, The Squires, and the Volume Four, who later changed their name to New Hudson Exit.
But it wasn't until 1970, when Phil's band Glass Harp (with childhood friend John Sferra on drums, and Dan Pecchio on bass) recorded their self-titled first album that people really began to take notice of this incredibly gifted guitar player. Glass Harp gained more popularity in the Ohio area, opening for such bands as the Kinks and Yes, and even performing at the prestigious Carnegie Hall in New York City. Over the next few years, they recorded two more albums entitled "Synergy" and "It Makes Me Glad".
By 1972, Phil saw his life going in a different direction, and made the tough decision to leave Glass Harp and pursue a solo career. His first solo album, "What A Day", was recorded during January 1973. He married his sweetheart Bernadette that summer, and the following year, they moved to Upstate New York and joined a Church community called Love Inn.
During his years there, Phil took a break from recording his own music. It wasn't until three years later in 1976 that Phil would record his second solo album, "Love Broke Thru", which was soon followed by a string of albums, including the acclaimed instrumental album, "The Master And The Musician".
With the Christian Music industry really beginning to grow, Phil won his very first Dove award in 1988 for his instrumental album, "The Wind and the Wheat. Phil's second Dove Award came in 1992 for his Celtic-influenced, "Beyond Nature". Each year from 1998 to 2001, Phil has dominated the "Instrumental Record" category at the Doves, winning for "Invention", "Acoustic Sketches", "Majesty and Wonder", and most recently "Lights of Madrid".
For three years in a row, Phil was voted one of the top fingerstyle guitarists by Guitar Player Magazine readers.
These days, Phil Keaggy continues to delight audiences all over the US performing primarily acoustic shows, and occasional concerts with a band.
Visit Website
Watch Video
---
Dominick Farinacci "Sprit of the Groove"
$20.00
Sunday
4/28
7:00 pm
Buy Tickets
International Trumpet Star with All-Star Next Generation Lineup for Special Show at Nighttown!
Trumpeter Dominick Farinacci has been recently credited the title Global Ambassador to Jazz at Lincoln Center by Wynton Marsalis, working to further integrate jazz into communities around the world. He graduated from The Juilliard School in 2005 launching his career in Japan with a prolific run of eight albums, later releasing two more globally. He has performed in more than 120 cities in 14 countries around the world, was a featured guest on ABC's Good Morning America, and is a TED Speaker. Music icon Quincy Jones says of Dominick's accomplishments in performance, recording, education & advocacy, "This kid is 360 degrees!"
His most recent recording "Short Stories" is produced by Tommy LiPuma. This is Tommy & Dominick's first collaboration, and was recorded in their hometown of Cleveland at the Gill and Tommy LiPuma Center for Creative Arts.
In addition to touring around the world with his band, Dominick has been successful in his personal endeavors on bringing music into the community through Arts and Wellness & Education. He was invited by TED to be a TED Speaker at the 2014 TED MED conference at the Kennedy Center in Washington, DC.
Visit Website
Watch Video
---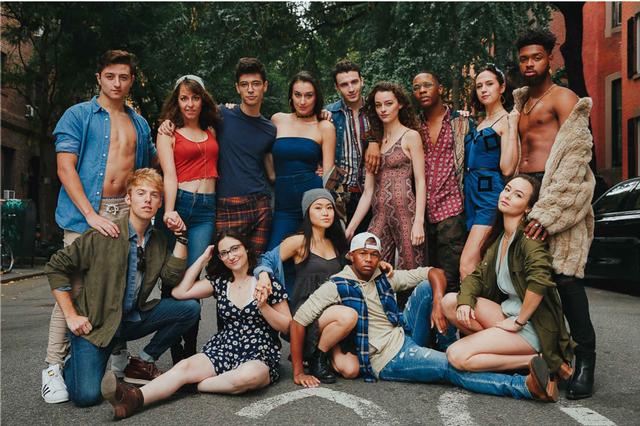 Baldwin Wallace Musical Theater Program
$15.00
Monday
4/29
6:30 pm
Buy Tickets
9:00 pm
Buy Tickets
Next Generation of Broadway Stars Live on the Nighttown Stage!
Featuring: Sophomore Standards & Senior Showcase!
From lead roles on Broadway and London's West End to prime time television, film and more, students and alumni from Baldwin Wallace's music theatre program have garnered top acclaim for more than 20 years and was most recently ranked as the number 1 Music Theatre program in the country by onstageblog.com! Program director Victoria Bussert continues to lead students to successful careers.
Watch Video

Planning a
reception,

wedding,

b

usiness
meeting,
graduation, birthday or B'nai Mitzvah?


. . . . . . . . .think Nighttown!

We give you the best package in town at a price that won't break the bank. And everything is included at no extra charge. Our experience is as accommodating as our atmosphere. Private function spaces from 20 - 150. Valet parking available.
To book your party, call Brendan Ring directly at

216-952-9133
Nighttown uses Yamaha Pianos exclusively


For more information about the

Yamaha C-7

,
The New

Avant

Grand Piano or any of the Yamaha pianos,
Please contact Mattlin-Hyde at (440) 449-6180
Nighttown drums provided by




www.fortunedrums.com
Nighttown/JWP graphic designer
Kathy Kelly
216-941-5439



Gerry Paluck RPT

Registered Piano Tuner/Technician

(216) 346-9308
www.gerrythetuner.com
12387 Cedar Road (top of Cedar Hill)
Cleveland Heights, OH
216-795-0550
No need to make an additional table reservation -
it's already included with your concert tickets!!
www.nighttowncleveland.com
Map to
N
ight
t
own
Producers of All the Great Music at Nighttown
Call us for Music for your Private Event
216-721-5624 jwadsworth@aol.com
www.jwpagency.com

To Purchase Concert Tickets

No need to make an additional table reservation -
it's already included with your concert tickets!!




"Late Night at Nighttown"
Fridays Jackie Warren on piano 10:30PM - 1:00AM No cover
Saturdays Jackie Warren on piano 10:30PM - 1:00AM No cover






Thursday, March 7 Gwilym Simcock 8 PM $20.
From Wales, and England UK! Pianist extraordinaire from the Pat Metheny Group plays special Solo show at Nighttown!



Friday, & Saturday, March 8 & 9 Chuchito Valdes 8:30 PM $30.
From Cuba! Piano virtuoso and his group heat up the cold winter with Hot Latin Jazz Live at Nighttown!
Featuring: Chuchito Valdes-piano, Sammy DeLeon-timbales, Jose 'Cheito' Hernandez-bass, & Rafael Guzman-percussion.



Sunday, March 10 Lulo Reinhardt & Daniel Stelter 7 PM $20
Direct from Germany!
Gypsy Guitar Masters Lulo Reinhardt (Great Nephew of Django Reinhardt) & Daniel Stelter play the classics with a contemporary approach Live at Nighttown!


Sunday, March 10 Songwriters in the Round 7 PM $20.
Singer/Songwriters tell stories and perform original material live on the Nighttown Stage!
Featuring: Charlie Mosbrook, Richard Shack (From the James Gang), Amanda Walsh & Rick Szekelyi (Bridgetown Junction).
Special Benefit Program for Roots of American Music (ROAM).
On Nighttown's Fully heated and covered Stephens Green Patio.



Monday, March 11 School of Rock Cast Cabaret Showcase 7 PM $20.
Cast of Touring Andrew Lloyd Weber Hit Broadway Musical in Special Benefit Cabaret Program Live at Nighttown!
Proceeds will Support Broadway Cares Equity Fights AIDS.
Cast members 9 to Adult present Rock and multiple Genres with Full Band!



Friday, March 15 Moises Borges 9 PM $15.
Brazilian Vocalist & Guitarist plays Bossa Nova, Samba, and More in a Special International Show!
On Nighttown's intimate all weather and fully covered Secret Garden Patio! Limited Seating.



Monday, March 18 New Blue of Yale 7 PM $20.
Dynamic All Women 14 Member A Capella Group from Yale University Live on the Nighttown Stage!



Tuesday, March 19 John Richmond Quintet "Celebrating Duke Ellington" 7 PM $10.
Dynamic North Coast Sax & Clarinet player pays Tribute to Jazz Legend Duke Ellington on the 120th Anniversary of his birth Live at Nighttown!
Featuring: John Richmond-clarinet/sax, Dave Kosmyna-trumpet, George Foley-piano, George Lee-acoustic bass, & Sunny Tabler-drums.
Also featuring Vintage Film Clips of Duke Ellington & Orchestra from personal collection of John Richmond.



Thursday March 21 Take 6 7 & 9 PM $80.
Legendary A Cappella Vocal Group Live on the Nighttown Stage for 2 Big Shows!
Rare Club Appearance!



Saturday, March 23 Dane Vannatter 8:30 PM $20.
Dynamic Jazz Vocalist and recent arrival in Cleveland back by Popular Demand with his Quartet!
Dane Vannatter-vocals, Max Leake-piano, James Moore-trumpet, Brent Hamker-guitar, Demetrius Steinmetz-bass, & Ricky Exton-drums.



Sunday, March 24 "Gentlemen of the Piano" w/David Thomas, Cliff Habian, & Theron Brown 7 PM $20.
North Coast Piano Masters take the Stage Live at Nighttown!
Featuring: David Thomas-piano, Cliff Habian-piano, Theron Brown-piano, Eli Heath-bass, & Sunny Tabler-drums.
Presented in Association with Quad City Productions.



Monday, March 25 Baldwin Wallace Musical Theater Program 7 PM $10.
Next Generation of Broadway Stars hit the Stage at Nighttown!



Wednesday, March 27 Joe Hunter & Pete Cavano 7 PM $10.
North Coast Music Legends Combine for Exciting Night of Jazz, Blues, & More!



Thursday, March 28 Russian Duo 7:30 PM $20.
Russian Folk Music, Romances, Dances, Classical Music, Gypsy Melodies, Russian Songs.
Featuring: Oleg Kruglyakov-balalaika & vocals, & Terry Boyarsky-piano.



Friday, March 29 JazzWorks 8:30 PM $20.
Exciting 8 Piece All-Star Little Big Band Live at Nighttown!
Featuring:
John Klayman-tenor sax, Howie Smith-alto sax, Jack Schantz-trumpet, Chris Anderson-trombone, Bob Ferrazza-guitar, Theron Brown-piano,
Aidan Plank-acoustic bass, & Reggie Jackson-drums.



Friday, March 29 Claudia Hommel "Souvenirs of Paris" 8 PM $20.
Parisian Cabaret from French Vocalist Claudia Hommel & Quartet Live at Nighttown!
Featuring: Claudia Hommel-vocals, Elizabeth Doyle-piano, Walt Mahlovich-accordion/clarinet, & Adam Tully-bass.
On Nighttowns fully heated and covered Back Patio Space. Seating limited.



Saturday, March 30 Andre Cavor & The Cavor Project 8:30 PM $20.
North Coast Contemporary Jazz Saxophonist & Group hit the Stage at Nighttown! Featuring music from his brand new CD "Road Trip".
Featuring Special Guest Vocalists!



Sunday, March 31 Dominick Farinacci - "Spirit of the Groove" 7 PM $20.
Rising Trumpet Star with All-Star & Next Generation Lineup for Special Spring Show at Nighttown!



Wednesday, April 3 The Cookers 7 PM $40.
Legendary All-Star Septet Live on Nighttown Stage!
Featuring: Billy Harper-Tenor Sax, Donald Harrison-Alto Sax, Eddie Henderson-trumpet, David Weiss-Trumpet, George Cables-Piano, Cecil McBee-Acoustic Bass, & Billy Hart-Drums.



Thursday, April 4 Allan Harris "A Tale of Two Kings" 8 PM $20.
Dynamic NYC Vocalist pays Tribute to Nat 'King' Cole & Eddie Jefferson with his NYC Based Band Live at Nighttown!
Featuring: Allan Harris-vocals, Arcoiris Sandoval-piano, Nimrod Speaks-bass, & Shirazette Tinnin-drums.


Friday, April 5 Forecast 8:30 PM $15.
North Coast's Premier Contemporary Jazz Group back on Stage at Nighttown!
On Fully Covered and Heated Stephens Green Patio Space.



Saturday, April 6 Arielle 8:30 PM $15.
Rapidly rising Guitarist and Singer/Songwriter from Nashville/LA makes Cleveland debut at Nighttown!



Wednesday, April 10 East Central Jazz Educators Band "Mad for Tadd" 7 PM $20.
All-Star Big Band Pay Tribute to Cleveland Jazz Legend Tadd Dameron Live at Nighttown!
Playing Music from the Classic LP "The Magic Touch"
Featured Artists include:
Kent Englehardt, John Orsini, Mike Tomaro, Dave Kana, Chris Karlic-saxophones
Scott McKee, Joe Badaczewski, Dominick Farinacci, Steve Enos-trumpets
Jeff Bush, Jim Redmond, Max Brady, Zach Warren, Paul Abel-trombones
Phil DeGreg-piano, Aidan Plank-bass, & Jim Rupp-drums.



Thursday, April 11 Ruth Moody Band 8 PM $25.
From Winnipeg, Manitoba!
Vocalist from the Wailin' Jenny's and her 4 pc. Band hit the Nighttown Stage!



Friday, April 12 Norman Connors 7 & 9 PM $40.
Legendary Drummer and Producer Norman Connors and his Group back at Nighttown!
Playing all of his hits including "You Are My Starship", "Valentine Love", 'Betcha My Golly Wow", & more!



Saturday, April 13 Eric Andersen Trio featuring Scarlet Rivera 8:30 PM $25.
Legendary Singer/Songwriter leads All-Star Trio live at Nighttown!
Featuring: Eric Andersen-vocals, guitar, piano, Scarlet Rivera-violin, & Cheryl Prashker-percussion.



Thursday, April 18 Randy Napoleon Trio 8 PM $20.
Guitarist from the groups of Freddy Cole, and Michael Buble, & Michigan State Professor leads All-Star Trio!
Featuring: Randy Napoleon-guitar, George DeLancey-acoustic bass, & Jim Rupp-drums.



Friday, April 19 Melissa Morgan 8:30 PM $20.
From Los Angeles! Vocalist extraordinaire and Telarc Recording Artists hits the Stage at Nighttown!
Featuring: Melissa Morgan-vocals, Randy Napoleon-guitar, George DeLancey-acoustic bass, & Jim Rupp-drums.



Saturday, April 20 Philippe LeJeune Trio 8:30 PM $15.
From Toulouse, France! Jazz, Blues, and Boogie Woogie from Versatile and Dynamic Pianist from France!
Featuring: Philippe LeJeune-piano, George Lee-bass, & Sunny Tabler-drums.
Playing Music from his Brand New CD "Cleveland Getaway".



Saturday, April 20 The Numbers Band (15-60-75) 8 PM $10.
From Kent, Ohio. Celebrating their 49th Year! Legends of Jazz, Blues, & Rock live at Nighttown.
On Nighttown's Fully Covered and Heated Stephens Green Patio.



Wednesday, April 24 Mike, Jim, & Bill Play The Beatles Revolver & Rubber Soul 7 PM $15.
A unique reconstruction of the classic Beatles Revolver & Rubber Soul Albums featuring 3 voices and 3 guitars, with great stories Live at Nighttown!
Featuring: Mike Kearns, Jim Wilson, and Bill Hoffman.



Friday & Saturday, April 26 & 27 Phil Keaggy 8:30 PM Both Nights $50.
From Nashville & Youngstown, Ohio!
Two Big Nights at Nighttown with Legendary Guitarist of Glass Harp Fame in a rare, and exclusive, Small Club Appearance!!



Sunday, April 28 Dominick Farinacci "Sprit of the Groove" 7 PM $20.
International Trumpet Star with All-Star Next Generation Lineup for Special Show at Nighttown!



Monday, April 29 Baldwin Wallace Musical Theater Program 6:30 & 9 PM (2 Shows) $15.
Next Generation of Broadway Stars Live on the Nighttown Stage!
Featuring: Sophomore Standards & Senior Showcase!



Tuesday, April 30 Luca Mundaca "Minhas Cordas" 7 PM ?
From Brazil! Singer/Songwriter Live on the Nighttown Stage!
Presented in Association with Tri-C Jazz Festival "Flying Home" Series.
Celebrating International Jazz Day!



Tuesday, April 30 Hubb's Groove Tribute to Cannonball Adderley & Wayne Shorter 8 PM $20.
Hubb's Groove back on the Nighttown Stage in Tribute to Two Jazz Legends!
On Nighttown's Fully Heated and Covered Stephens Green Patio.
Celebrating International Jazz Day!


###