To Purchase Concert Tickets

No need to make an additional table reservation -
it's already included with your concert tickets!!
---
New Shows Recently Added





8/26 Annie Sellick & Pat Bergeson

9/06 Harold López-Nussa

9/07 & 9/08 Ken Peplowski w/Jackie Warren Trio

9/12 Marilyn Scott featuring Russell Ferrante, Jimmy Haslip,
James Harrah, & Gary Novak




---
Brendan Ring to be Honored by The Cleveland Pops

Winner of the coveted Cleveland Arts Prize, Brendan Ring is a cultural entrepreneur, and restauranteur extraordinaire, who has made Cleveland into a national destination for jazz aficionados.
Join us for A Night On The Town - A Tribute to Jazz & Pops featuring Cocktails, Dinner, Silent Auction, Jazz Weekend Get-Away Raffle, & concert by the Cleveland Pops. An elegant evening to benefit The Cleveland Pops Orchestra
Additional information
here
---
Nighttown Patios Open for Your Enjoyment

Join us on one of Nighttown's
Three
patios for lunch or dinner all summer long. Join us on Stephen's Green, celebrating the famous park in Dublin, Ireland. Or join us on The Secret Garden Patio in back of Nighttown. Or if you're part of the canine family, join us on the Happy Tail's Dog Patio where all pooches enjoy free scrambled eggs and bacon. Nighttown's patios are all season patios - rain or shine!!
---
Nighttown Selected in
"100 Best Restaurants in Cleveland"

Nighttown was selected once again as one of the "100 Best Restaurants in Cleveland" by The Plain Dealer.
The newspaper says "Go back in time in this wonderfully clubby atmosphere, with dozens of posters and prints and art adorning the walls. The flagship Famous Dublin Lawyer -- a lobster-bisque-like entrée -- is not to be missed. Established in 1965, it's also a jazz club. $$$. All major credit cards. Cuisine: Contemporary." - Marc Bona
Read all about it
here
.
---
12th Annual Multi Music Fest

Jim Wadsworth Productions in pleased to help promote the 12th Annual Mult Music Fest at Cain Park on Saturday August 18, in support of the
MC Chatman Center for Humanitarian Services
. Join us for an afternoon/evening of jazz in support of this worthy organization. Tickets for this concert are available online at
www.ticketmaster.com
. and at the Cain Park Box Office
---
"Late Night at Nighttown" ** Every Week **

Fridays
Jackie Warren
on piano 10:30PM - 1:00AM No cover
Saturdays
Jackie Warren
on piano 10:30PM - 1:00AM No cover
Nighttown Newsletter


Click here to sign up for the Nighttown newsletter. Subscribers receive advance notice and discounts to many of the shows.
Nighttown
Tickets

and Seating Policy

To purchase tickets go here, Do not make an additional table reservation - it is already included with your purchased tickets. All seats are General Admission. All seating is based on the time that you arrive for the show and based on how many people are in your party and where we have tables of that size. You may be sharing a table with other people.

---
Nighttown Student Discount Policy
Students up to age 26 are 1/2 off the regular price. Student priced tickets are only available the night of the show, are available only at the door, and are subject to availability. Students must have a photo ID from a generally-recognized high school, college or university. Full-paying ticket holders get priority on admission and seating. Certain select shows have no discount based on arrangements with the artist. On evenings when there are two shows (i.e. shows at 7 & 9PM), the discount is only good for the second show. Students under the age of 18 must be accompanied by an adult paying full price in order to be eligible for the discount.
---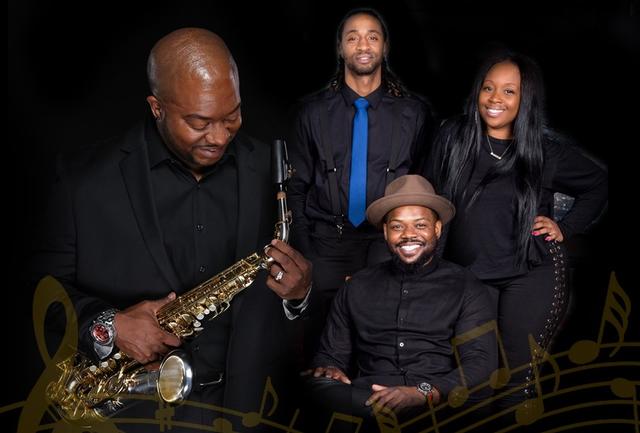 Andre Cavor & The Cavor Project
$20.00
Friday
8/03
8:30 pm
Buy Tickets
North Coast Contemporary Jazz Saxophonist & Group hit the Stage at Nighttown! Featuring music from his brand new CD "Road Trip".
Over the past two decades, urban jazz icons Kirk Whalum and Jonathan Butler have paved the way for emerging artists to take a bolder approach to blending their passions for instrumental pop, jazz and soul and gospel music. While those two artists were well established before they began recording gospel and worship albums – and rarely blend the two styles on a single project – saxophonist Andre Cavor is unabashedly sharing his lifelong love for both styles of music from the get go.

True to its title, the Cleveland based performer's independent debut album Road Trip chronicles his multi-faceted journey – starting with playing the sax in church and, over the past decade, founding and leading The Cavor Project, an 11 piece ensemble renowned as one of the most diverse bands in the city. Andre found the perfect producer to take his artistry to the next level in Darren Rahn, a saxophonist and artist who has worked his studio magic for Whalum and Butler in addition to genre greats Dave Koz, Wayman Tisdale, Najee, Eric Darius, Jeffrey Osborne and Jeff Lorber.

"Mixing contemporary jazz and gospel songs on Road Trip felt like a natural extension of my many live performances over the years," says Andre, who first began playing the sax at 16 but let it go during his eight year stint in the army before rediscovering it in the early 2000s.

"So many people I have played for and entertained liked and responded emotionally to both sides of my artistry," he adds. "When I started thinking about doing my first solo album, I thought I should share everything I truly love to do. Of course, I heard from some fellow sax players and other naysayers, telling me that new artists should never mix gospel and smooth jazz/R&B, that audiences won't get it for some reason. My response was, 'I honestly don't think you were conceived to a gospel tune!' and then told them I believed that people that love church and God also love R&B. I felt it was important to share my entire self with people. Including both on Road Trip was the perfect way to share my entire self with everyone."

Andre laid the foundation for Road Trip with hundreds of performances as leader of The Cavor Project, which has been a mainstay on the Cleveland music scene since 2007. The band is known for infusing fresh, explosive energy into vocal and instrumental classics from the 80's through 2017 and spicing up their set list with dynamic originals. The Cavor Project performs a grooving mix of R&B, smooth jazz, hip-hop, reggae, pop, blues, rock and gospel.

When I see the smiles on people's faces when they hear my music, it's an overwhelming feeling and confirmation that I'm doing exactly what I am put here to do. My goal is always to make people happy, and now with the release of Road Trip, I'm excited about reaching beyond my comfort zone and sharing the joy with more people."
Visit Website
Watch Video
---
Travis 'Moonchild' Haddix
$15.00
Saturday
8/04
8:30 pm
Buy Tickets
World Class Bluesmen orbits in to Nighttown with his Swinging and Soulful 8 Piece Band with Full Horn Section!
With Very Special Guest Jim Chones on bass guitar!
Travis Haddix began playing the piano at the age of seven in his home town of Walnut, Mississippi, located thirty miles south of Memphis, Tennessee. The turning point in his musical learning experience came when he was eight, when the legendary B.B. King came to Memphis and began playing daily at the studios of WDIA. Travis was awed by King;s guitar virtuosity and he hung around the radio station every day to learn all he could. Soon, Travis' piano playing fell by the wayside and was replaced by the guitar, which he plays on stage and in the studio.
Years later, the Haddix family moved to Milwaukee, Wisconsin where Travis, now a budding star, continued to refine his craft by singing and playing throughout the North. The original "Moonchild", he earned the nickname from his beaming presence on stage and his always broad smile and energetic, sexy performances, In 1959, Travis moved to Cleveland, Ohio where he joined the D.L. Rocco Band and achieved regional notoriety that led to a prominent spot with the Little Johnnie Taylor group. Travis also contributed material to five albums by Artie "Bluesboy" White. His material is also covered by Artie "blues boy" White, Dickie Williams, Jimmy Dawkins, Michael Burks, Charles Wilson, the late Son Seals, and Lee Shot Williams.
Haddix has received rave reviews in Living Blues Magazine, Blues Revue, Real Blues, Big City, Jefferson and Audience Magazine, and he has toured Europe since 1992. His style evokes the sounds of the great Stax-Volt days, when the likes of Sam & Dave ruled the urban blues roost. His fifth release on Ichiban Records is A Big Ole Goodun', featuring the Travis Haddix band (together since 1988). He proves, once again, that he is a fixture in the modern blues industry with songs like. "Make Me Say Please" , "From Bad to Worse", and the made-for-jukebox single, "(She Called Me) Knucklehead".
Travis received 4 awards in 1999. Best Male Blues Artist, Best New Blues Artist, Best Blues Entertainer and Contemporary Blues Artist Of The Year. In 1989 he founded Haddix publishing Company and Wann-Sonn Records, and recorded ten CDs under his own label. in 2007 travis won the Gay Rose Production Keeping the Blues Alive Award.
Next time you have a chance, check out the movie April's Fool which features Travis' hit song, Everything Is Everything.
In 2007, Travis' single, "Dick for Dinner" from "Mean Ole Yesterday" was nominated Best Blues Song by the Blues Critic Awards 2007 Readers Poll-Comtemporary Blues. Travis was in great company; the prize was awarded to Omar Kent Dykes & Jimmie Vaughan.
Visit Website
Watch Video
---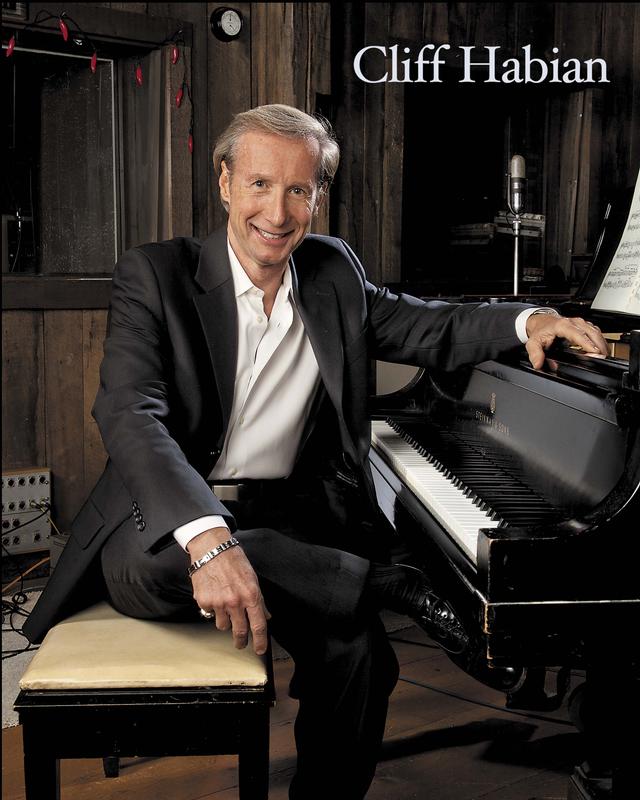 Cliff Habian
$10.00
Sunday
8/05
7:00 pm
Buy Tickets
Solo Show and Brand New Instruction Book Signing from North Coast Jazz Musician and Author Extraordinaire!
Cliff Habian began piano lessons at the age of nine and was composing music just a few years later with both classical and jazz music being strong influences, he decided early on to integrate the two genres into his own unique style.
A multifarious pianist, Cliff can play in virtually any style and performs comfortably in groups settings as well as solo performances. Eventually, Cliff would become s disciple of the "Third Stream" style.
After attending the Cleveland Institute of Music, as a composition major under the late Donald Erb, he accepted a position as Director of American Music and Department Head of Keyboard studies at the Cleveland Music School Settlement, where he taught for 13 years.
He has worked with such greats as Joe Lovano, Freddie Cole, Frank Morgan, Jane Ira Bloom and many others in addition to appearing on "Good Morning America".
Cliff was recently honored to play for the great concert pianist Lang Lang receiving wonderful kudos from the international superstar.
His international reputation began with a recording debut for Milestone/Fantasy Records.
Locally, Cliff regularly has or is performing at Nighttown, Johnny's on Fulton, Johnny's Downtown, Club Isabella, Blu Jazz and Taza.
Visit Website
Watch Video
---
Peter Asher & Jeremy Clyde
$40.00
Monday
8/06
7:00 pm
Buy Tickets
Tuesday
8/07
7:00 pm
Buy Tickets
Peter Asher of Peter & Gordon, & producer for James Taylor, Linda Ronstandt, & many others!
Jeremy Clyde of Chad and Jeremy
Live @ Nighttown!
Two Legendary British Icons Join Forces for Two Special Nights of Acoustic Music with Great Stories and Music!
Peter Asher of Peter & Gordon joins forces with Jeremy Clyde of Chad & Jeremy to star together in an unforgettable evening of music and memories featuring songs and stories from their sixties heyday as recording artists to Jeremy's success on stage, television (Downton Abbey) and film (The Iron lady) and Peter's Grammy-Winning career as Producer and manager of the likes of James Taylor, Linda Ronstadt and more.

Their respective British Invasion duos were collectively responsible for 30 Billboard chart hits. From the Chad & Jeremy catalog, they bring you "Distant Shores", "Yesterday's Gone" "Willow Weep For Me", "Before and After", "A Summer Song" and more. From the Peter & Gordon songbook comes "Woman", "I Go To Pieces", "I Don't Want To See You Again", "Lady Godiva", "A World Without Love" and more.

Don't miss this special opportunity to hear the stories behind the lives and music of these two legendary duos from the era that wiped clean and drew again the face of popular culture!!
"The duo oozed a refreshing abundance of natural English good humor and charm as they told tale after tale from their fabled careers...their voices blended seamlessly...(they) sound virtually identical even 50 years later."
- Steve Smith, Los Angeles Daily News
Watch Video
---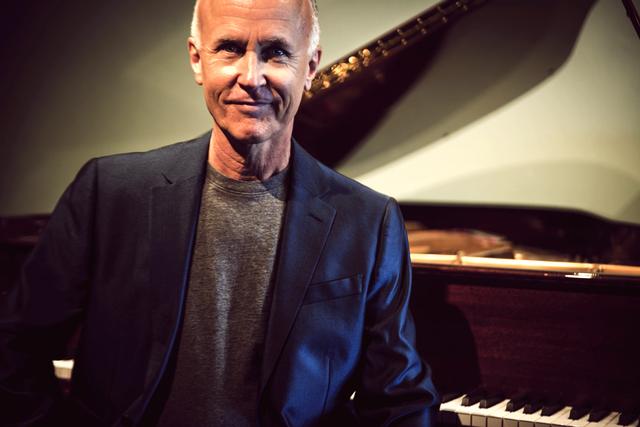 Jim Chappell
$20.00
Thursday
8/09
8:00 pm
Buy Tickets
Dynamic California based Pianist in Special Solo Show playing his hits, and new material too!
Since the independent release of his breakthrough solo piano collection Tender Ritual in 1985 on the Unspeakable Freedom Music label, Jim Chappell has been acknowledged as one of contemporary music's most engaging composers and performers. With 20 albums to his credit, Chappell has toured world-wide to sold out audiences, his concerts being filmed and nationally televised. Chappell was the only music artist to perform at Robert DeNiro's 50th birthday party, where he played to a hushed crowd of who's who in the film industry.
Several of Jim's albums have received heavy national and international airplay on Smooth Jazz format radio stations, with Chappell's Over The Top making it to No. 1 on the national charts.
Along with composing music for the Blake Edwards feature film comedy "Switch" his music has been nationally broadcast on Good Morning America, The Today Show, CNN, The Voice, MTV, The Summer and Winter Olympic Games, NBC, and Fox Sports Specials. Gold medal figure skater Brian Boitano skated to Jim's beautiful piece "Gone" in a nationally televised Thanksgiving day broadcast presentation.
Visit Website
Watch Video
---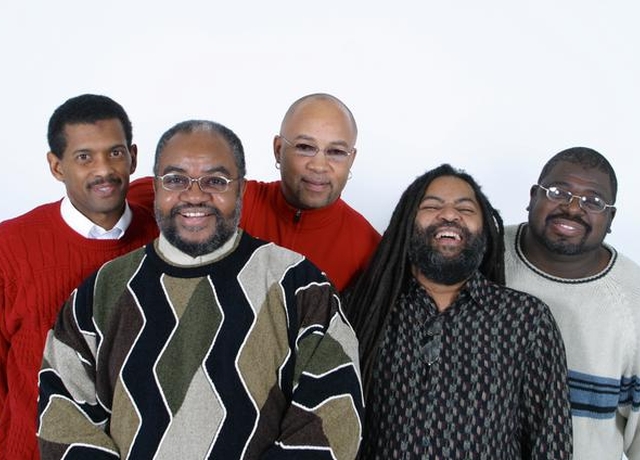 Horns & Things
$20.00
Friday
8/10
8:30 pm
Buy Tickets
Landmark North Coast Contemporary Jazz Group live at Nighttown!
Featuring: Ken LeeGrand-sax, J.T. Lynch-sax, Sakait Baksar-piano & keys, Derrick James-electric bass, & Ray Harvin-drums.
"Horns & Things" is the powerhouse contemporary jazz ensemble that has pleased audiences throughout the years! The group was founded by saxophonists J.T. Lynch and Ken LeeGrand. In an effort to find a place for their music, which could fit the modern genre and fulfill the needs if the Main Stream market, they teamed with Bassist, Derrick James, Keyboardist, Sakait Baksar and Drummer, Ray Harvin to form the nucleus of the band. Percussionist Bill Ransom has been an addition on various recording sessions and performances. This phenomenal group has been performing for over twenty years.
They have shared the spotlight with a who's who list of legendary performers from Dexter Gordon, Freddie Hubbard and Joe Sample; to contemporary artists that include; Pieces of a Dream, Najee, Ronnie Laws, Kim Waters, Alex Bugnon and Marion Meadows. Horn's & Things has opened for R&B artists such as El Debarge, Phillip Bailey, Millie Jackson and Kevin Eubanks. They have participated in jazz festivals, headlined in concerts and performed the college circuits. Horn's & Things has five recording projects, which includes three C.D.'s. "Till the Dawn," Northern Wind","Da Boss", and their most recent release "Get Your Hat On"
Regardless of the occasion, Horn's & Things has the crossover appeal that pleases audiences of all categories and have proven over the years that they are the dynamic, explosive and intense performers required to make your venue thrive.
Don't miss a Nighttown favorite with Horns & Things live at Nighttown.
Visit Website
Watch Video
---
Bobby Selvaggio Quartet
$15.00
Saturday
8/11
8:30 pm
Buy Tickets
Saxophone Sensation & Professor at KSU leads All-Star Quartet Live @ Nighttown!
Featuring: Bobby Selvaggio-sax, Theron Brown-piano, Jordan McBride-bass, Zaire Darden-drums.
S
pecial Opening Act: Eric Vasquez Quartet (From KSU). Featuring: Eric Vasquez- Alto Sax, Sean Young- Drums, Evan Baker- Bass, Stephen Kuhn- Guitar
Bobby Selvaggio is one of the leading alto saxophone voices on today's jazz scene. In the words of pianist Kenny Werner, "Bobby is among the best of players out there," and legendary saxophonist Joe Lovano praises Bobby by calling him "one of the few young saxophonists on the scene today that captures you with his strong presence, focus, and sound."
Bobby, who grew up in the Cleveland area, earned his Bachelor of Music in Music Performance from Kent State University. He eventually moved to New York City and earned a Masters degree in Jazz Performance from the Manhattan School of Music. While in New York, Bobby studied with Joe Lovano, Bobby Watson, Dick Oatts, and Maria Schneider.
After living in New York City and gigging around town at places like the Vanguard, Smalls, and Birdland for four years, Bobby decided to move back to Cleveland with his family. He has dedicated himself to keeping jazz alive in Cleveland and his passion for jazz education has led him to serve as Director of Jazz Studies at Kent State University.
In addition to his work in jazz education, Bobby continues to expand his discography. His most recent recording is Short Stories (Origin Records, 2014) featuring Aaron Goldberg on the piano, which follows Way Of Being (Arabesque Records, 2013), Grass Roots Movement (Arabesque Records, 2011) and Modern Times (Arabesque Records, 2009). Modern Times featured Kenny Werner on piano and Sean Jones on trumpet. Bobby's Unspoken Dialogue (Playscape Recordings, 2007), also featured Kenny Werner, as well as Jamey Haddad on drums, Ben Street on bass, and Paul Tynan on trumpet.
In addition to playing alto saxophone, Bobby also plays soprano saxophone, alto clarinet, flute, and is a composer, arranger, and jazz clinician.
"Bobby Selvaggio is one of the few young saxophonists on the scene today that captures you with his strong presence, focus, and sound. He carries you with him on his journey through these original compositions and has put together a fantastic group for his new release. I've known Bobby for some time and it's very exciting for me to hear his development, and see his passion and drive through the years grow and grow……Carry on Bobby!!!! That's what it takes." Joe Lovano
Visit Website
Watch Video
---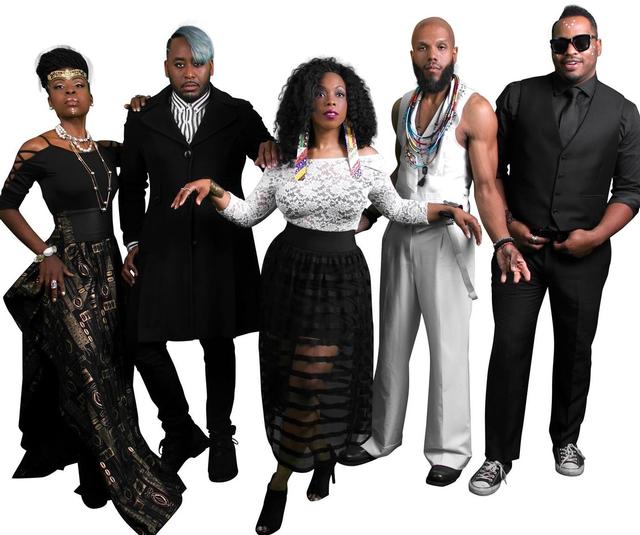 Water Seed
$20.00
Thursday
8/16
8:00 pm
Buy Tickets
Exciting 8-piece band from New Orleans with vocals & horns play Funk, Second Line, & then some. Live at Nighttown!
Future Funk Stars - New Orleans own Water Seed has been creating a buzz all over the band's hometown of NOLA with one of the most dynamic funk shows on the circuit.
George Porter has critiqued the band by saying "Water Seed gives me hope".
A band built on the jazz and funk tradition that single handedly shaped popular music, Water Seed has become one of the prevalent future funk fusion bands daring to keep audiences on the dance floor while romancing the ears of the most advanced jazz purist.
They have been called a "fresh mixture of the Hot 8 Brass Band meets The Meters".
Known for their high-energy marathon performances, Water Seed has commanded some of the most impressive stages across the country. Their latest 2 projects have debut in the top 40 on the iTunes jazz charts and their relentless touring schedule continues to gain momentum keeping the band's diverse fan base wanting more with every stop. Powered by a seamless rhythm section. Enforced by an agile horn section. Topped with a demanding vocal performance and front line, Water Seed will funk any audience right out of their seats.
Visit Website
Watch Video
---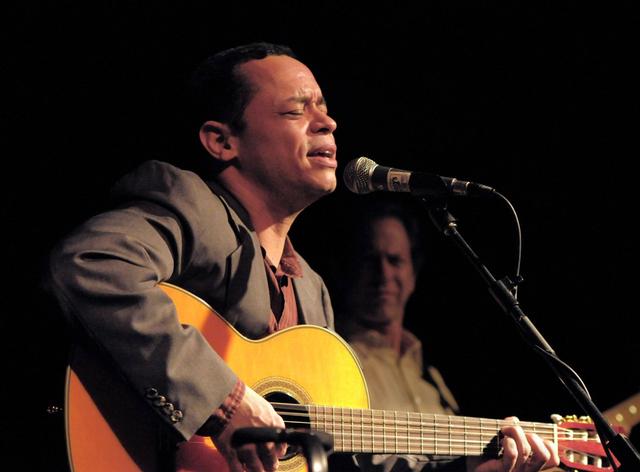 Moises Borges & Friends
$15.00
Friday
8/17
8:30 pm
Buy Tickets
North Coast Based Brazilian Vocalist & Guitarist leads Group playing Bossa Nova & More Live at Nighttown!
Moises Borges a native of Brazil now living in Cleveland has become a prolific performer one the Northeast Ohio scene in recent years. A gifted vocalist and guitarist, Borges plays in the Bossa Nova tradition interpreting classics by Jobim, Gilberto, and many others. This far away from his native Brazil the music of his homeland is very much alive when he is on stage.
Visit Website
Watch Video
---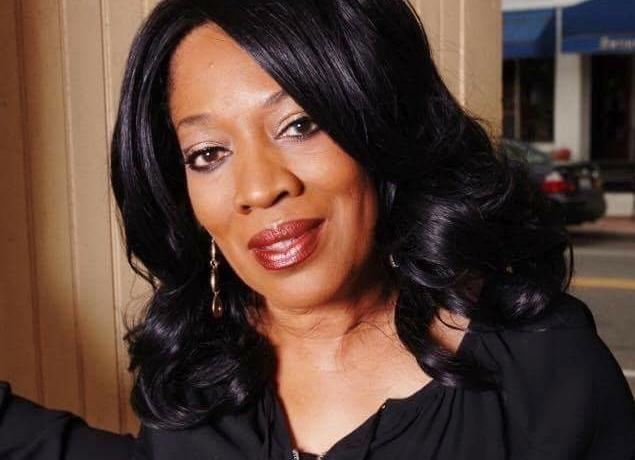 Evelyn Wright with David Thomas Trio
$15.00
Saturday
8/18
8:30 pm
Buy Tickets
Vocalist from Cleveland Jazz Orchestra joins All-Star Trio for Fun Night at Nighttown!
Featuring: Evelyn Wright-vocals, David Thomas-piano, Peter Dominguez-bass, & Anthony Taddeo-drums.
Evelyn Wright has been a professional vocalist for over twenty five years with experience in Jazz, R&B and Pop styles of music. Evelyn is a native from Cleveland, Ohio, and was voted Best Female Vocalist in 1985 in conjunction with WCPN radio station. She is also the winner of Most Promising Female Artist and Favorite Female R&B Singer 1993 by Midwest Urban Music Awards. Evelyn has toured throughout the United States and Canada performing in the top hotels, nightclubs, and concert halls.
Evelyn has also recorded with several international recording stars including Phillip Ingram and Gerald Albright.
Dave Thomas is a most talented piano and organ player. A native of Youngstown, Ohio, Thomas was an original member of the R&B group, "Sweet Thunder". He has also performed with numerous artists including the late James Cleveland, Dizzy Gillespie, Albert Ayler, Jean Carn, David Ruffin, and Grover Washington. His musical involvement also includes musical theater as a writer, performer, and musical director in performances such as "The Living Cross," "The Audition," and "Black Nativity," which have played throughout the United States and Canada. He is also a gifted educator, having worked at The Cleveland School of the Arts, Cuyahoga Community College, Cleveland State University, and Case Western Reserve University. He is the co-author of a book entitled, "A Child's First Book of Spirituals," which is the recipient of the Coretta Scott King Award.
Presently, Dave is a music teacher with the Cleveland Board of Education School District, Musical Staff member of The Southeast Seventh Day Adventist, Faculty member of The Cleveland State University, and Minister of Music at St. Timothy Baptist Church. He earned his undergraduate and graduate Music degrees from Cleveland State, Cleveland Institute of Music, Case Western Reserve University, and postgraduate work at the Royal Holloway College in London, England.
Watch Video
---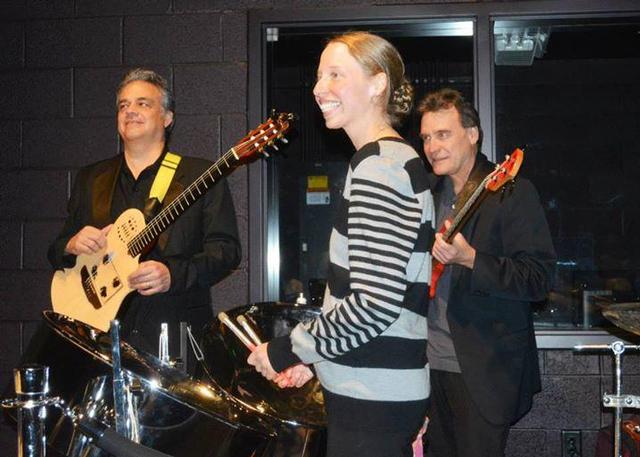 "Dog Friendly" with Wilbur & Erynn Krebs & Dave Marchione
$10.00
Thursday
8/23
8:00 pm
Buy Tickets
Sounds of the Caribbean with Steel Drum Masters, and More Live at Nighttown!
Featuring: Wilbur Krebs-Steel Drums, Guitar, & Bass, Erynn Krebs-Steel Drums, & Dave Marchione-Guitar & Bass.
Wilbur and Erynn Krebs, a lively acoustic guitar and steel drum duo, plays an eclectic assortment of music from Bob Marley to Chick Corea, pop tunes and standards and everything in between, all with an upbeat island vibe.
Their group "Dog Friendly", is an upbeat duo with Wilbur on acoustic guitar, vocals and drums/foot percussion and Erynn on steel drums and electric bass, backing vocals and various percussion.
They play a WIDE variety of music! From island classics by the likes of Harry Belafonte, David Rudder, Merchant, Len "Boogsie" Sharpe, Baron, Bob Marley, Beach Boys and Buffet to great songs by Bill Withers, Jack Johnson, Isley Brothers, Paul Simon, Earth, Wind and Fire, Elton John, Peter Frampton, Hall and Oates, Rolling Stones,Steve Miller Band, Steely Dan, Stevie Wonder, Santana, the Beatles, Linda Rondstadt, Led Zeppelin, Blondie, Bobby McFerrin, Elvis, Cat Stevens, Friends of Distinction, Chick Corea, Andy Narell, UB40, Magic!, Ben E. King, Otis Redding, Cyndi Lauper, 311 and many more.
Visit Website
---
Sammy DeLeon Latin Jazz Sextet
$15.00
Friday
8/24
8:30 pm
Buy Tickets
Great Lakes Leading Latin Jazz Group live at Nighttown!
Featuring: Sammy DeLeon/timbales & vocals, Jackie Warren-piano, Nelson Orta-percussion,
Jose 'Cheo' Hernandez-bass, Scott McKee-trumpet, & Tom First-sax.
Sammy DeLeon a master timbales player has shared his talent far and wide. He has appeared in New York, Chicago, Miami, San Juan and points in between. He is the undisputed leader in latin music in the Ohio area. Formerly the musical director of Impacto Nuevo, Sammy has been leading his own group since 1996. Equally adept in latin jazz, salsa and merengue, Sammy and his Orchestra make it hard for an audience to sit still. DeLeon has shared the stage with many stars of latin jazz.
He opened up for the late Tito Puente several times in Cleveland and New York City and was a favorite of the late master. Sammy has collaborated with many of the leading latin musicians throughout the world. They include Humberto Ramirez, Tony Vega, El Gran Combo, and Tito Rojas. Latin music has enjoyed a great revival in Northeast Ohio thanks to the leadership of Sammy DeLeon and his dynamic Orchestra.
Jackie Warren is one of the most in demand and prolific jazz artists working in the Great Lakes region. On any given night she can be found playing solo, leading her trio, or she may be heard as the featured soloist and arranger for Sammy DeLeon's Salsa and Latin-Jazz ensemble.
Jackie is also a professor of music at Tri-C and has several private students. Jackie gets calls constantly from vocalists who want her to back them, and she is frequently called on to guest with national artists. In the past few years Jackie has performed with David "Fathead" Newman, Bobby Watson, Jane Bunnett, and Gerald Wilson. Her arrangements can be heard on Sammy DeLeon's new CD, and recently she recorded a session in collaboration with the legendary producer Tommy LiPuma.
Visit Website
Watch Video
---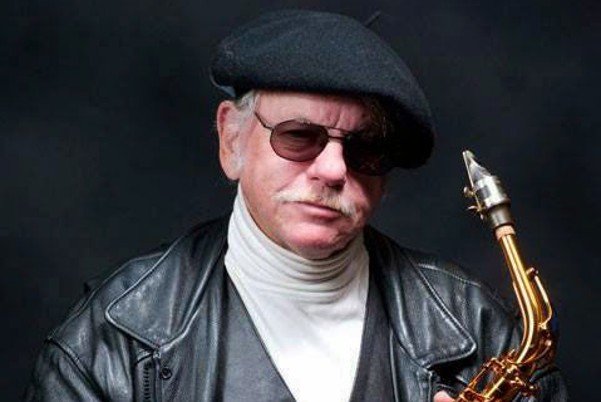 Richie Cole & Alto Madness - Pittsburgh Edition
$25.00
Saturday
8/25
8:30 pm
Buy Tickets
Internationally known alto player with his signature group. Featuring: Mark Perna bass; Vince Taglieri drums; Kevin Moore piano; Reggie Watkins trombone; Rick Matt tenor sax; JD Chaisson trumpet
Richie Cole started playing alto saxophone when he was 10 years old in his home town of Trenton, New Jersey. Influenced by Sonny Rollins and Charlie Parker, Cole's talent and dedication won him a full scholarship from Downbeat Magazine to the Berklee School of Music in Boston.
His professional career began in 1969 when he joined the Buddy Rich Big Band. And after stints with the Lionel Hampton Big Band and the Doc Severinsen Big Band, Cole formed his own quintet and toured worldwide, doing a great deal to popularize bebop and his own "Alto Madness" style in the 70's and early 80's.
Cole has performed and recorded with the great vocalese artist Eddie Jefferson, the Manhattan Transfer, Bobby Enriquez, Freddie Hubbard, Sonny Stitt, Art Pepper, Tom Waits, Boots Randolph, and Nancy Wilson, to name just a few of his musical collaborations. Notably, Cole has performed at the Village Vanguard and Carnegie Hall as well as gave a command performance for the Queen of England.
Cole has recorded over 50 albums and CDs, including his top hit album "Hollywood Madness" (1979 Muse Records) and his tribute album to Leonard Bernstein, "Richie Cole Plays West Side Story" (1997 Music Masters Jazz). A prolific composer, Cole also finds time to arrange for full big bands, symphony orchestras and frequent performances at jazz festivals worldwide. Moreover, he enjoys sharing his love of music with younger generations and is active recording, touring and presenting university master classes.
Cole was appointed to the Board of the National Jazz Service Organization and the Board for the National Endowment for the Arts where he served as chairman for one year. He is also a charter member of the International Association of Jazz Educators. In 2005 he was awarded the State of California Congressional Certificate of Lifetime Achievement in Jazz on behalf of the Temecula Jazz Society. Richie Cole is recognized worldwide for the sweet sounds of his alto saxophone and the creativity behind his Alto Madness Orchestra.
The Alto Madness Orchestra was developed by Cole in the early 90's and its continuing popularity is proof of its uniqueness. As Richie explains, "The idea of the Orchestra is the concept and sound of an eighteen-piece big band using only seven instruments, four of which are horns. Not only does this have the big band ensemble sound, it also allows us plenty of room for improvisation as if we were in a quartet setting."
Visit Website
Watch Video
---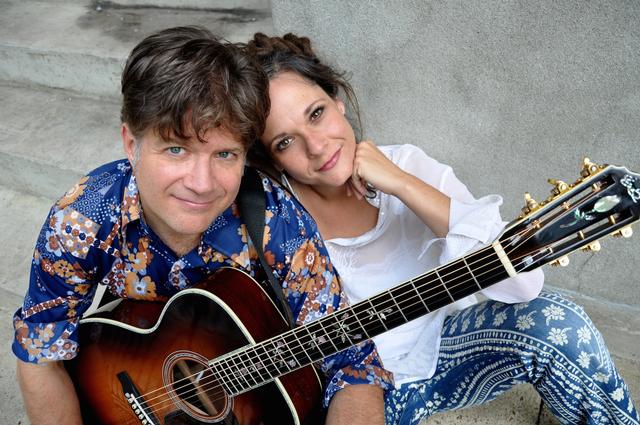 Annie Sellick & Pat Bergeson
$15.00
Sunday
8/26
7:00 pm
Buy Tickets
From Nashville! Dynamic Duo fresh off of Tour supporting Tommy Emmanuel hit the Stage at Nighttown!
Featuring: Annie Sellick-vocals, Pet Bergeson-guitar & harmonica
Annie Sellick and Pat Bergeson a duo far beyond the standard artistic measure. Jazz vocalist phenom, Annie Sellick teams up with her husband, master guitarist and renowned harmonica player, Pat Bergeson, to present a live performance not soon forgotten by any audience. With exquisite vocal capabilities, exceptional musicianship, body percussion and extraordinary stage presence, this pair comes together to more than double the wow factor of their performance as a duo. Amazing to watch, Annie is fully involved artistically, emotionally and physically in every performance and has graced stages around the globe in clubs, festivals, and theatres. She has received the high praises of Downbeat Magazine, Jazz Times and the LA times to name a few.
Pat Bergeson, at the request of Chet Atkins, made the move to Nashville to record and tour with Atkins and his legendary band. He is considered one of the most talented guitar players and is recognized worldwide as one of the finest harmonica players of our time. He co-wrote "Mountains Of Illinois" with Chet Atkins and "That Kind of Love" with Michael McDonald for Allison Krauss' album "Forget About it". He has performed and recorded with a long list of chart toppers and cult favorites including, Lyle Lovett, Madeline Peyroux and Dolly Parton.
Annie and Pat together on stage cover an incredibly wide swath of music with rootsy cover songs, jazz standards, soulful originals and cabaret classics. They reach out to an equally wide audience base and and have an incredibly fast growing population of fans and followers who leave their performances totally inspired by their high level of skill, confidence, ease and charm.
Currently Annie and Pat are touring with the Tommy Emmanuel Show for the 4th year in a row along with John Knowles. Catch them when you can!
Annie Sellick - Hallelujah (I just love him so)
Visit Website
Watch Video
---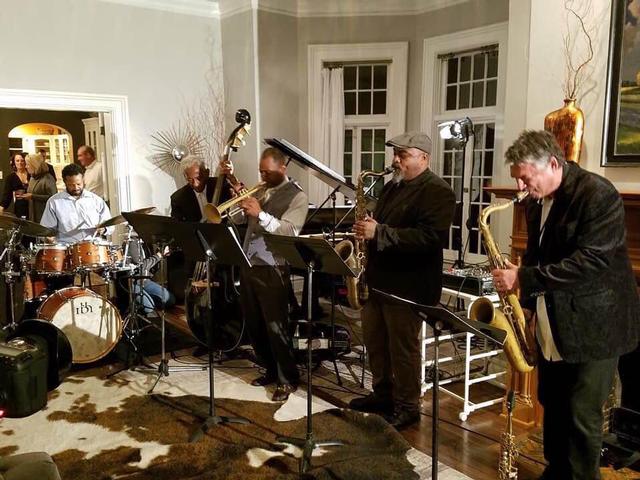 Jack Novotny Sextet
$20.00
Friday
8/31
8:30 pm
Buy Tickets
From Savannah, Georgia! Superb Saxophonist and Ohio Native Leads All-Star Group live at Nighttown!
Featuring: Jack Novotny-tenor & soprano sax, Eddie Bayard-sax, Marlon Jordan, Benito Gonzalez-piano, Juini Booth-acoustic bass, & Mark Lomax II-drums.
THE JACK NOVOTNY SEXTET is a synergistic collection of like-minded musicians whose primary purpose is to create spiritually inspired improvisational music for the enjoyment of the listener.
JACK NOVOTNY – Multi-woodwind composer/performer, Jack has played with a variety of midwestern bands and did some recordings with the late pianist, Kenny Drew Jr. Novotny has composed many of the ensembles compositions. The group has recorded two of his latest recordings called "The Many and The Few" and "Counter Culture".JACK NOVOTNY – Multi-woodwind composer/performer, Jack has played with a variety of midwestern bands and did some recordings with the late pianist, Kenny Drew Jr. Novotny has composed many of the ensembles compositions. The group has recorded two of his latest recordings called "The Many and The Few" and "Counter Culture".
"JUINI" BOOTH – A world renowned bassist who has performed with jazz legends such as Art Blakey, Joe Henderson, McCoy Tyner, and Sun Ra. Juini is the consummate bass savant and known to his peers as the foundation of every working ensemble he has performed with.
BENITO GONZALEZ – A dynamic, emerging pianist working out of NYC who has appeared and recorded with Kenny Garrett, Azar Lawrence, and Jeff "Tain" Watts. Benito leads his own Trio and is a leading in-demand pianist in the international jazz circuit.
DR. MARK LOMAX II – Lomax is a unique drummer in that not only does Mark drive a band, but his compositional background provides him with orchestration traits and sensitivities for ensemble interplay. Mark has toured with Delfayeo Marsalis and has been leading his own improvisational groups.
MARLON JORDAN – A creative trumpet player from New Orleans, LA, the son of avant-garde saxophonist Kidd Jordan, Marlon is a prestigious performer throughout the New Orleans region and brings a unique style that flows seamlessly in the ensemble.
EDWIN BAYARD – A powerful tenor and soprano saxophonist, Edwin has performed with such notable artists as Chicago trumpeter Phariz Whitted, and NYC drummer Ralph Peterson. Edwin is also a mainstay in many of Dr. Mark Lomax II's groups.
Visit Website
---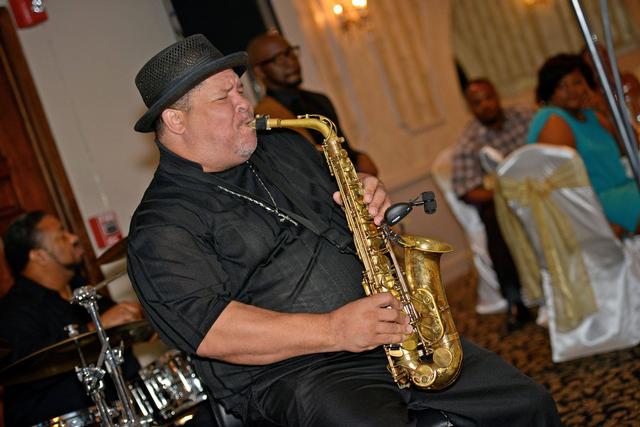 Russell Thompson & Free Agent
$15.00
Saturday
9/01
8:30 pm
Buy Tickets
North Coast Saxophonist and his Contemporary Jazz Group light up the Stage at Nighttown!

Featuring: Russell Thompson-sax, Rob Crawford-keys, TBA-bass, TBA-drums.
Watch Video
---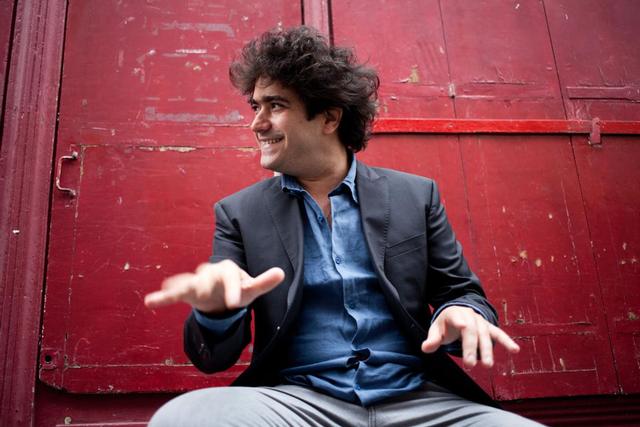 Harold López-Nussa
$20.00
Thursday
9/06
8:00 pm
Buy Tickets
From Havana, Cuba! Pianist extraordinaire and his Cuban based Trio plays music from his brand new CD "Un Dia Cualquiera (Just Another Day)" on Mack Avenue Records.
Featuring: Harold López-Nussa - piano, Gaston Joya - bass, & Ruy Adrian López-Nussa - drums.
For more than a half-century, the embrace between Cuba and the United States has been subject to an odd dance of politics, including a still-standing embargo. Nevertheless, the bond between the two nations is deep and strong as ever, expressed most forcefully through the dance of culture-especially music.

It's hard to imagine the U.S. jazz scene without the influence of the many Cuban musicians living here. Yet the musicians who remain in Cuba-whose relationship with jazz and other musical forms stays grounded in their native island's cultural traditions and daily life-maintain a unique perspective. They tell a specific story.

Un Día Cualquiera (Just Another Day), pianist Harold López-Nussa's second release for Mack Avenue Records, represents this musical vantage point with force and innovation. He tells this story - his story - with drama, heartfelt emotion and consummate skills.

López-Nussa was born 1983 in Havana, where he still lives. "I need the kind of relaxed life that Havana gives me," he said. "Every time I return to Cuba, I feel something special-not just a connection with my family and friends, but with the place itself. This is where my music comes from, what it talks about."

The island of Cuba is dotted with families known for musical achievement. López-Nussa grew up in one such home. On May 18, 2018, Washington D.C.'s Kennedy Center will paid tribute to this legacy within its sprawling "Artes de Cuba Festival" through a concert showcasing the Lopéz-Nussa family. Harold Lopéz-Nussa and his brother will perform alongside their father, Ruy López-Nussa, an esteemed drummer and educator, and their uncle, Ernán López-Nussa, an acclaimed pianist. (Their late mother, Mayra Torres, was a highly regarded piano teacher.)

Harold López-Nussa's music reflects the full range and richness of Cuban music, with its distinctive combination of classical, folkloric and popular elements, as well as its embrace of jazz improvisation and interaction. His career gracefully spans styles. Early on, he recorded Heitor Villa-Lobos ? Fourth Piano Concerto with Cuba's National Symphony Orchestra (2003) and won First Prize at the Jazz Solo Piano Competition at the Montreux Jazz Festival, Switzerland (2005). He was featured on the album Ninety Miles, playing alongside jazz stars David Sa?nchez, Christian Scott and Stefon Harris. He spent three years in the touring band of the beloved Cuban singer Omara Portuondo.

Un Día Cualquiera is a forceful statement from a Cuban musician leading his tight-knit Cuban band, recorded in the U.S. (at WGBH Studios in Boston, Mass.), and influenced by music from both countries in ways that transcend narrow notions of "Latin jazz."
López-Nussa chose the new album's title, which means "Just Another Day," because, he said, "the idea is to put the music and the trio together in a studio and just play, the way we three do every day, any day-like a concert in the living room of your house."
Visit Website
Watch Video
---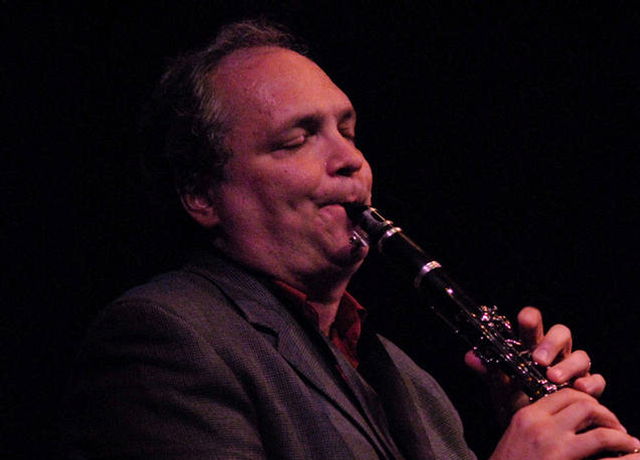 Ken Peplowski w/Jackie Warren Trio
$30.00
Friday
9/07
8:30 pm
Buy Tickets
Saturday
9/08
8:30 pm
Buy Tickets
NYC Clarinet and Sax Master back in his Hometown with All Star Group for Big Weekend at Nighttown!
Featuring: Ken Peplowski-Clarinet & Sax, Jackie Warren-Piano, Dave Morgan-Acoustic Bass, & Jim Rupp-Drums.
"Since the advent of Benny Goodman, there have been too few clarinetists to fill the void that Goodman left. Ken Peplowski is most certainly one of those few. The man is magic."
- Mel Torme
This quote only hints at Ken Peplowski's virtuosity – not only is he an outstanding clarinetist and saxophone player, but he's also a charismatic entertainer who has been delighting audiences for over 30 years with his warmth, wit, and musicianship.
"When you grow up in Cleveland, Ohio, playing in a Polish polka band, you learn to think fast on your feet", says Peplowski, who played his first pro engagement when he was still in elementary school. "From my first time performing in public, I knew I wanted to play music for a living."
After a year of college, Ken joined the Tommy Dorsey Orchestra under the direction of Buddy Morrow. "Buddy heard me with my quartet at a Cleveland jazz festival along with Teddy Wilson's trio and the Dorsey band, and made an offer right then and there for me to not only play lead alto, but to have a feature spot on the clarinet with the rhythm section.
In 1984, Benny Goodman came out of retirement and put together a new band, hiring Ken on tenor saxophone. "I think Benny was as great a figure to the clarinet as Louis Armstrong was to the trumpet.
Peplowski wound up signing with Concord Records and recorded close to 20 albums as a leader, including "The Natural Touch" in 1992 which won Best Jazz Record of the Year
Visit Website
Watch Video
---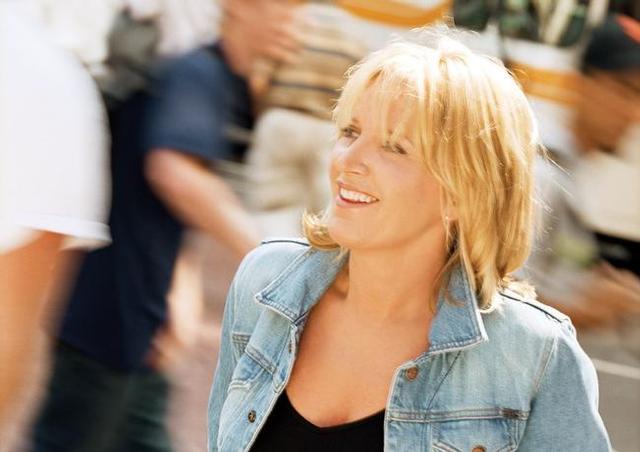 Marilyn Scott w/Russell Ferrante, Jimmy Haslip, James Harrah, & Gary Novak
$30.00
Wednesday
9/12
7:00 pm
Buy Tickets
From Los Angeles! Dynamic Contemporary Jazz Vocalist with All-Star LA Group Live at Nighttown!
Featuring: Marilyn Scott-vocals, Russell Ferrante-piano & keys, Jimmy Haslip-bass, James Harrah-guitar, & Gary Novak-drums.
"Marilyn is very interesting because she can sing that Jazz thing and has that kind of Jazz phrasing but at the same time she's got the blues. So putting the two of them together makes it kind of unique." ~ George Duke
Why do some artists thrive for decades in the ever-changing music world and others fade away so quickly? The reasons are myriad but there's one factor shared by all of the true survivors: originality. The key to longevity is having something to say, and being able to say it in a manner unlike any other performer.
Marilyn Scott is such an artist. The veteran vocalist has been releasing critically acclaimed, cross-genre recordings for more than four decades, both as a leader and collaborator, and has dazzled audiences all over the world with her powerful live performances. She's worked with some of the most gifted musicians in the world, including such highly regarded jazz ensembles as Spyro Gyra and the Yellowjackets, and some of the hottest names in the blues and R&B world, from Bobby Womack to Tower of Power to Etta James.
Throughout all of her work, there's been one constant. "Never sound like anyone else," she says. "You have influences but really, it's your job to be who you are."
Marilyn Scott with Dave Koz on the Arsenio Hall Show
Visit Website
Watch Video

Planning a
reception,

wedding,

b

usiness
meeting,
graduation, birthday or B'nai Mitzvah?


. . . . . . . . .think Nighttown!

We give you the best package in town at a price that won't break the bank. And everything is included at no extra charge. Our experience is as accommodating as our atmosphere. Private function spaces from 20 - 150. Valet parking available.
To book your party, call Brendan Ring directly at

216-952-9133
Nighttown uses Yamaha Pianos exclusively


For more information about the

Yamaha C-7

,
The New

Avant

Grand Piano or any of the Yamaha pianos,
Please contact Mattlin-Hyde at (440) 449-6180
Nighttown drums provided by




www.fortunedrums.com
Nighttown/JWP graphic designer
Kathy Kelly
216-941-5439



Gerry Paluck RPT

Registered Piano Tuner/Technician

(216) 346-9308
www.gerrythetuner.com
12387 Cedar Road (top of Cedar Hill)
Cleveland Heights, OH
216-795-0550
No need to make an additional table reservation -
it's already included with your concert tickets!!
www.nighttowncleveland.com
Map to
N
ight
t
own
Producers of All the Great Music at Nighttown
Call us for Music for your Private Event
216-721-5624 jwadsworth@aol.com
www.jwpagency.com

To Purchase Concert Tickets

No need to make an additional table reservation -
it's already included with your concert tickets!!




"Late Night at Nighttown"
Fridays Jackie Warren on piano 10:30PM - 1:00AM No cover
Saturdays Jackie Warren on piano 10:30PM - 1:00AM No cover





Friday, August 3 Andre Cavor & The Cavor Project 8:30 PM $20.
North Coast Contemporary Jazz Saxophonist & Group hit the Stage at Nighttown! Featuring music from his brand new CD "Road Trip".



Saturday, August 4 Travis 'Moonchild' Haddix 8:30 PM $15.
World Class Bluesman orbits in to Nighttown with his swinging, and soulful 8 Piece Band with full horn section!
With Very Special Guest Jim Chones on bass guitar!



Sunday, Aug. 5 Cliff Habian 7 PM $10.
Solo Show and Brand New Instruction Book Signing from North Coast Jazz Musician and Author Extraordinaire!



Mon. & Tues. August 6-7 Peter Asher & Jeremy Clyde 7 PM both nights $40.
Peter Asher of Peter & Gordon, & producer for James Taylor, Linda Ronstandt, & many others!
Jeremy Clyde of Chad and Jeremy
Live @ Nighttown!
Two Legendary British Icons Join Forces for Two Special Nights of Acoustic Music with Great Stories and Music!



Thursday, August 9 Jim Chappell 8 PM $20.
Dynamic California based Pianist in Special Solo Show playing his hits, and new material too!



Friday, August 10 Horns & Things 8:30 PM $20.
Landmark North Coast Contemporary Jazz Group live at Nighttown!
Featuring: Ken LeeGrand-sax, J.T. Lynch-sax, Sakait Baksar-piano & keys, Derrick James-electric bass, & Ray Harvin-drums.



Saturday, August 11 Bobby Selvaggio Quartet 8:30 PM $15.
Saxophone Sensation & Professor at KSU leads All-Star Quartet Live @ Nighttown!
Featuring: Bobby Selvaggio-sax, Theron Brown-piano, Jordan McBride-bass, Zaire Darden-drums.
Special Opening Act: Eric Vasquez Quartet (From KSU).



Thursday, August 16 Water Seed 8 PM $20.
Exciting 8-piece band from New Orleans with vocals & horns play Funk, Second Line, & then some Live at Nighttown!



Friday, August 17 Moises Borges & Friends 8:30 PM $15.
North Coast Based Brazilian Vocalist & Guitarist leads Group playing Bossa Nova & More Live at Nighttown!



Saturday, August 18 Evelyn Wright with David Thomas Trio 8:30 PM $15.
Vocalist from Cleveland Jazz Orchestra joins All-Star Trio for Fun Night at Nighttown!
Featuring: Evelyn Wright-vocals, David Thomas-piano, Peter Dominguez-bass, & Anthony Taddeo-drums.



Thursday, August 23 "Dog Friendly" with Wilbur & Erynn Krebs & Dave Marchione 8 PM $10.
Sounds of the Caribbean with Steel Drum Masters, and More Live at Nighttown!
Featuring: Wilbur Krebs-Steel Drums, Guitar, & Bass, Erynn Krebs-Steel Drums, & Dave Marchione-Guitar & Bass.



Friday, August 24 Sammy DeLeon Latin Jazz Sextet 8:30 PM $15.
Great Lakes Leading Latin Jazz Group live at Nighttown!
Featuring: Sammy DeLeon/timbales & vocals, Jackie Warren-piano, Nelson Orta-percussion,
Jose 'Cheo' Hernandez-bass, Scott McKee-trumpet, & Tom First-sax.



Saturday, August 25 Richie Cole & Alto Madness - Pittsburgh Edition 8:30 PM $25.
Internationally known alto player with his signature group. Featuring: Mark Perna bass; Vince Taglieri drums;
Kevin Moore piano; Reggie Watkins trombone; Rick Matt tenor sax; JD Chaisson trumpet



Sunday, August 26 Annie Sellick & Pat Bergeson 7 PM $15.
From Nashville! Dynamic Duo fresh off of Tour supporting Tommy Emmanuel hit the Stage at Nighttown!
Featuring: Annie Sellick-vocals, Pet Bergeson-guitar & harmonica.



Friday, August 31 Jack Novotny Sextet 8:30 PM $20.
From Savannah, Georgia! Superb Saxophonist and Ohio Native Leads All-Star Group live at Nighttown!
Featuring: Jack Novotny-tenor & soprano sax, Eddie Bayard-sax, Marlon Jordan, Benito Gonzalez-piano, Juini Booth-acoustic bass, & Mark Lomax II-drums.



Saturday, September 1 Russell Thompson & Free Agent 8:30 PM $15.
North Coast Saxophonist and his Contemporary Jazz Group light up the Stage at Nighttown!
Featuring: Russell Thompson-sax, Rob Crawford-keys, TBA-bass, TBA-drums.



Thursday, September 6 Harold López-Nussa 8 PM $20.
From Havana, Cuba! Pianist extraordinaire and his Cuban based Trio plays music from his brand new CD "Un Dia Cualquiera (Just Another Day)" on Mack Avenue Records.
Featuring: Harold López-Nussa - piano, Gaston Joya - bass, & Ruy Adrian López-Nussa - drums.



Fri. & Sat. September 7 & 8 Ken Peplowski w/Jackie Warren Trio 8:30 PM Both Nights $30.
NYC Clarinet and Sax Master back in his Hometown with All Star Group for Big Weekend at Nighttown!
Featuring: Ken Peplowski-Clarinet & Sax, Jackie Warren-Piano, Dave Morgan-Acoustic Bass, & Jim Rupp-Drums.



Wednesday, Sept. 12 Marilyn Scott featuring Russell Ferrante, Jimmy Haslip, James Harrah, & Gary Novak 7PM $30.
From Los Angeles! Dynamic Contemporary Jazz Vocalist with All-Star LA Group Live at Nighttown!
Featuring: Marilyn Scott-vocals, Russell Ferrante-piano & keys, Jimmy Haslip-bass, James Harrah-guitar, & Gary Novak-drums.



###