To Purchase Concert Tickets

No need to make an additional table reservation -
it's already included with your concert tickets!!
---
New Shows Recently Added



3/11 Cleveland Opera Theater
3/14 Dominick Farinacci & Joe Hunter
3/22 Pete Cavano & Kevin Richards
3/28 Jamey Haddad International All Star Sextet featuring Julien Labro
4/12 Dominick Farinacci "Modern Warrior"
4/13 Dominick Farinacci Quintet
4/19 Eric Andersen
4/22 Nicole Henry
4/25 – 4/26 Stanley Jordan & Diego Figueiredo "Together 1st Time!"
4/27 – 4/28 Jimmy Webb-The Glenn Campbell Years
4/29 Lou Armagno Sinatra Selects
4/30 Baldwin Wallace Musical Theater Program




---
Join us at the
46th Annual Lakeland Jazz Festival

Featuring:

The Donald Harrison Quintet


Madd for Tadd
™

A Tribute to Tadd Dameron
Featuring the East Central Jazz Educators All Star Big Band
Big Band Matinee

Middle and High School Performances for Adjudication

March 16 - 18, 2018
Dr. Wayne L. Rodehorst Performing Arts Center (D-Building)
Lakeland Community College
More info on the festival here
Campus Directions
Campus Map (pdf)
Lakeland Community College Music Department
---
Unassuming Nighttown has been a
Northeast Ohio destination since '65
By Joe Crea
January 20, 2018
It's easy to rattle off a list of Cleveland's trove of cultural treasures. While you list the Cleveland Museum of Art, Rock and Roll Hall of Fame, Western Reserve Historical Society and so many others, one unassuming gold mine can't be overlooked.
Nighttown, a weary-looking stone-fronted storefront that stares stoically from its perch on Cedar Hill, is easily passed by. The bold black awning drawn over its portal intrigues — yet tens of thousands of commuters nary give it a glance, never knowing the magic and mania woven within those storied walls.
Equal parts jazz club, restaurant and watering hole, Nighttown has been a Northeast Ohio destination — and eventually an institution — since it first opened on Feb. 5, 1965.
It's a true "joint." The place recalls some New York City haunt, maybe somewhere in the Bowery, from a hundred years back.
Read more
---
"Late Night at Nighttown" ** Every Week **

Fridays
Jackie Warren
on piano 10:30PM - 1:00AM No cover
Saturdays
Jackie Warren
on piano 10:30PM - 1:00AM No cover
Nighttown Newsletter


Click here to sign up for the Nighttown newsletter. Subscribers receive advance notice and discounts to many of the shows.
Nighttown
Tickets

and Seating Policy
To purchase tickets go here, Do not make an additional table reservation - it is already included with your purchased tickets. All seats are General Admission. All seating is based on the time that you arrive for the show and based on how many people are in your party and where we have tables of that size. You may be sharing a table with other people.

---
Nighttown Student Discount Policy

Students up to age 26 are 1/2 off the regular price. Student priced tickets are only available the night of the show, are available only at the door, and are subject to availability. Students must have a photo ID from a generally-recognized high school, college or university. Full-paying ticket holders get priority on admission and seating. Certain select shows have no discount based on arrangements with the artist. On evenings when there are two shows (i.e. shows at 7 & 9PM), the discount is only good for the second show. Students under the age of 18 must be accompanied by an adult paying full price in order to be eligible for the discount.
---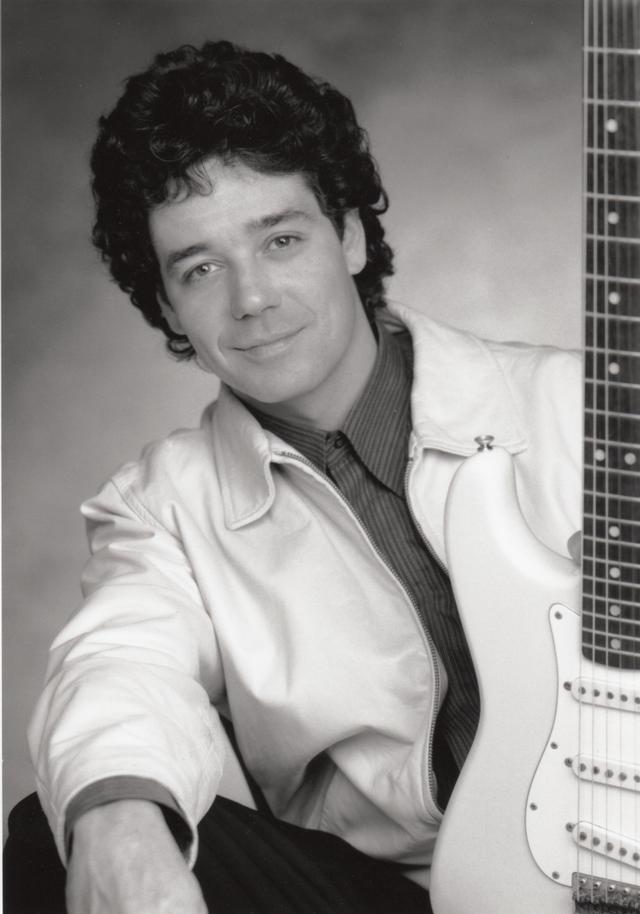 Charlie Christopherson
$10.00
Friday
3/02
8:30 pm
Buy Tickets
North Coast Guitarist and Vocalist back on Nighttown Stage with his Band!
Featuring: Charlie Christopherson-guitar & vocals, Raymond DeForest-bass, Anthony Lovano-drums, & Pamela Schneider-flute.
Charlie Christopherson demonstrates his fluid technical skill and heartfelt soul as a result of a lifetime of music. Born in Cleveland to Robert, a violinist in the Cleveland Orchestra, and Rosemary, a concert pianist who still teaches piano, Christopherson, his three older brothers and younger sister each found a place for music in their lives.
Christopherson's technical proficiency derives from classical violin training from ages six through 12. He studied music theory at the Cleveland Institute of Music. As a natural transition from his formal training, at age 13, he was inspired by Jimi Hendrix's music and began to play the guitar. His commitment and desire to play comes from an absolute love of Hendrix's music. Christopherson also studied engineering basics at Beachwood Recording Studios.
Winner of the Jimi Hendrix/Fender Electric Guitar competition regional semifinals, Christopherson joined a starstudded cast at the Hendrix Festival in Seattle, Washington. Jimi Hendrix's father, Al, who was in attendance at the Midwest regional semifinals, presented Christopherson with an autographed Fender Stratocaster. Christopherson also won a scholarship to the musician's institute in Hollywood, California.
"I like mixing it up," drawls Christopherson in his softspoken voice that gives no clue to his vocal abilities. He refers to playing with various musicians, on various stages where he integrates his skills into blues, rock, and jazz formats. Surrounded by musical influences, he plays with blues, jazz, and rock groups throughout the country, and Europe.
Christopherson met former Hendrix band member, Billy Cox, at a Hendrix tribute in Chicago. So impressed was Cox with Christopherson's talent that on Cox's tour stop in Cleveland, Christopherson and Midnight Lighting shared the bill. Christopherson has frequently played with the legendary Robert Lockwood, Jr.'s Allstar Band.
The release of Christopherson's first CD, "Good and Plenty", has already earned him much acclaim. Also now available, is his second CD, "Going Downtown." Christopherson's two CD's have received excellent reviews, and have been played on major radio stations.
Visit Website
Watch Video
---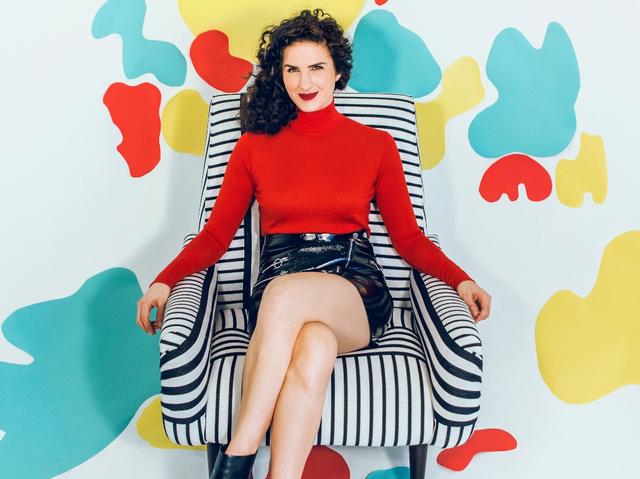 Laila Biali
$20.00
Saturday
3/03
8:30 pm
Buy Tickets
From Toronto! Tremendous new singer/songwriter vocalist and pianist makes Cleveland debut at Nighttown with her Trio.
As featured in the groups of Sting, Chris Botti, and Suzanne Vega! CD release event!
" It is the ultimate task given to the musician, whether as singer or instrumentalist, to create a unique signature or fingerprint that is instantly recognisable as their own. What is surprising and delightful in Laila Biali is that both as vocalist and pianist she accomplishes this with equal aplomb. She is an exciting and unique talent, and I admire her greatly."
- Sting
Award-winning Canadian singer-songwriter and pianist Laila Biali has toured with Chris Botti, Paula Cole and Suzanne Vega, and recorded with and supported Sting. Her accolades include "SOCAN Composer of the Year" and "Keyboardist of the Year" at Canada's National Jazz Awards. She takes the best of pop, rock, classical, world and soul, informs it with her expertise in jazz, and weaves it into her musical arrangements and original songs. Laila has presented her music at prestigious venues spanning five continents including the North Sea Jazz Festival, Tokyo's Cotton Club, Peru's El Festival Internacional de Lima, and Carnegie Hall in New York City.
Her studio recording, Tracing Light, received a JUNO nomination in 2011 for "Best Vocal Jazz Album of the Year", and her follow-up album, Live in Concert, was given an enthusiastic four-star review and named one of the "Best Albums of 2013" by DownBeat Magazine. In 2015, Laila released her first album of entirely original music, House of Many Rooms– an indie-pop project featuring Lisa Fischer (Rolling Stones, 20 Feet From Stardom), Jo Lawry (Sting, Paul Simon, Peter Gabriel), Alan Hampton (Robert Glasper, Andrew Bird), and the Toronto Mass Choir.
Expanding on her unique, "ability to meld traditional jazz with contemporary pop so effortlessly that neither style seems out of place on the same record" (Spinner Magazine), Laila is currently set to release a new album of original songs alongside covers of David Bowie, Coldplay and more.
Visit Website
Watch Video
---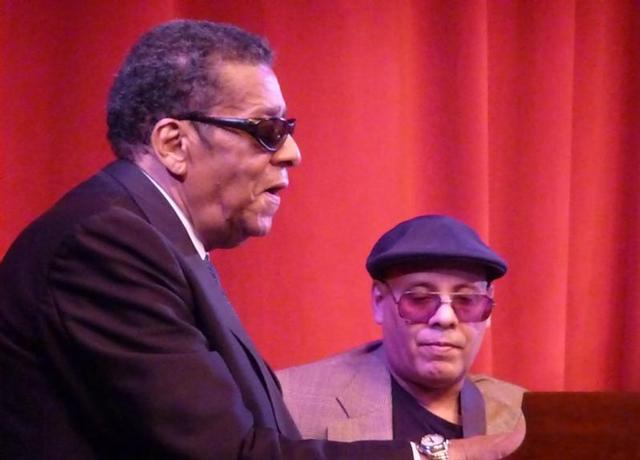 Eddie Baccus Sr. Quartet
$15.00
Sunday
3/04
7:00 pm
Buy Tickets
Hammond B-3 Master & Clevelnad Jazz Legend back on the Nighttown Stage!
Featuring: Eddie Baccus Sr.-Hammond B-3 Organ, Cecil Rucker-Vibes, Billy Artis-Guitar, & Perry Williams III-Drums.
One of the senior statesman of the Cleveland Jazz Scene, organist Eddie Baccus Sr. has set the standard locally since the early 1960's. Like the late great Jimmy Smith, Baccus is a virtuoso on the Hammond B-3, equally adept at soul jazz and bebop. In many ways Eddie Baccus Sr. has been to the jazz scene what the late Robert Jr. Lockwood was to the local blues scene; he has been a leader, mentor, and the soul of the community for many years.
Early on his talent was evident as he was linked with another jazz legend, saxophonist Roland Kirk. Baccus and Kirk were schoolmates at the Ohio School of the Blind and their sessions together in the old Euclid and 105th area are the stuff of local legends. Kirk would go on to national acclaim before his untimely death in the late 70's. Baccus stayed close to home and it has been our good fortune.
Eddie Baccus Sr. has been a mentor to countless Cleveland jazz musicians, notably Joe Lovano, Ernie Krivda, and more recently his son, Eddie Baccus Jr.. His work has only been documented infrequently. He recorded an LP with Kirk back in 1962 "Feel Real" on Smash records. His other recording is a session done with Lovano in the mid 1980's entitled "Hometown Sessions". Although he has not gone on to greater glory playing the national circuit, Eddie Baccus Sr. has been the bedrock of the Cleveland jazz scene and his influence on fans and musicians alike has been invaluable.

Joining Eddie Baccus Sr. for his appearance at Nighttown will be an All-Star Cleveland lineup. They are Cecil Rucker on the Vibes. Eddie Sr. has frequently appeared with Cecil's group Good Vibes. Billy Artis is on guitar. Many will remember Billy from his days backing the late great Bill Doggett at the Theatrical in downtown Cleveland. Perry Williams III is on drums. Perry is a veteran on the soul jazz circuit and has worked with Eddie Sr. and Cecil extensively. And on vocals is Ron Davis.

Don't miss Hammond B-3 wizard Eddie Baccus Sr. Quartet live at Nighttown.
Watch Video
---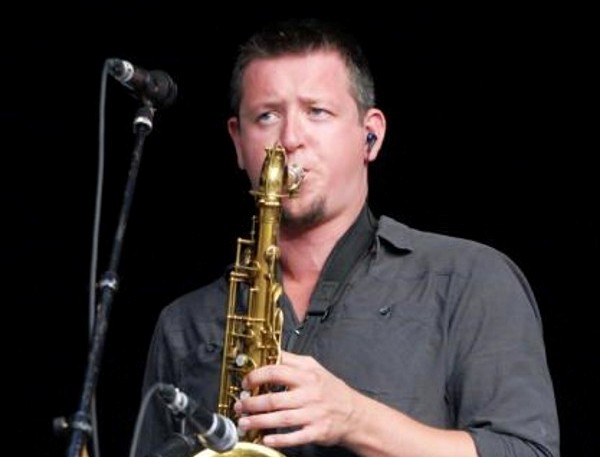 Paul Booth Quartet
$20.00
Wednesday
3/07
7:00 pm
Buy Tickets
From London, England. Saxophonist from the bands of Steve Winwood and Basia headlines at Nighttown on night off from Steve Winwood's US tour.
Featuring: Paul Booth-Sax, Dan Maier-Piano, Tim Lekan-Acoustic Bass, & Donnie Patterson-Drums.
Having released five solo albums to date, Paul Booth has firmly established himself as an in demand solo artist, as well as a 'first call' sideman for many big names in both jazz and popular music worlds.
In his early years, whilst studying at the Royal Academy of Music, he won many awards including the prestigious Clifford Brown/Stan Getz fellowship held in Miami, "The Best Modern Jazz Player" category in the televised "Young Jazz Player of the Year" competition and many more.
His ability to blend into any musical surrounding coupled with his talents as a multi-instrumentalist has seen him work with a variety of well-known artists. Paul is currently in the Steve Winwood band, can be seen touring with Incognito, Brand New Heavies, BBC Big Band, Michael Janisch Quintet, Ryan Quigley Quintet and over the years has toured, performed & recorded worldwide with the likes of Steely Dan, Eric Clapton, Carlos Santana, Van Morrison, The Allman Brothers, Bonnie Raitt, Chaka Khan, Tom Petty & The Heartbreakers, Rod Stewart, Kylie Mingoue, Riverdance, Warren Haynes, Basia, Marti Pellow, Derek Trucks, Matt Bianco, , Eddie Henderson, Geoffrey Keezer, Clarence Penn, Ingrid Jensen
Paul runs several groups including a newly formed quartet with Steve Hamilton, Dave Whitford & Andrew Bain. He also runs a critically acclaimed world music group called Patchwork Project featuring Jacqui Dankworth, Giorgio Serci, Rod Youngs, Davide Mantovani & Satin Singh. The first album came out in 2015 and Volume 2 is due for release in 2018. Paul can also be seen with his organ trio with Ross Stanley & Andrew Bain and as the musical director of the London based world music big band: Bansangu Orchestra.
Visit Website
Watch Video
---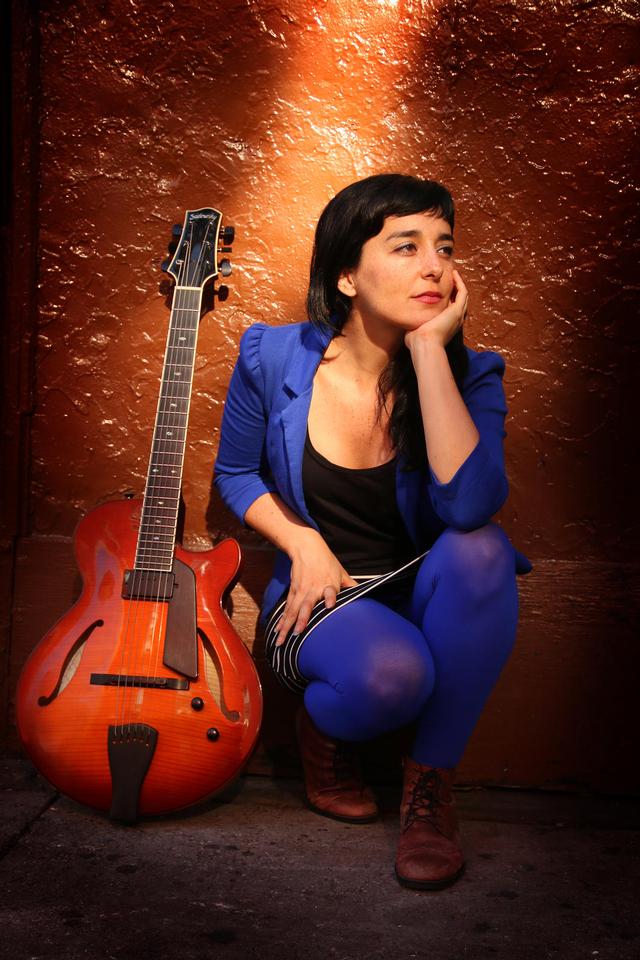 Camila Meza "Traces" Quartet
$15.00
Thursday
3/08
8:00 pm
Buy Tickets
From Chile/NYC! Vocalist/Guitarist & Singer Songwriter blends Jazz & Music from North & South America Live on Nighttown's Stage!
Featuring: Camila Meza-Vocals & Guitar, Michael Orenstein-piano, Kip Reed-bass, & Anthony Taddeo-drums/percussion.
The New York Times has described her as "A bright young singer and guitarist with an ear for music of both folkloric and pop intention, Camila Meza has connected with a strong peer group since moving to New York from her native Santiago, Chile, in 2009."
During her seven years in the United States, Camila Meza has created a big impact in the New York jazz scene. She possesses an innate and rare combination of qualities as a singer and guitar player, who also writes her own songs and arrangements. She has a highly expressive voice with a unique tamber and way of phrasing, while her improvisations and accompaniment on the guitar are equally touching and soulful. Camila's music takes us on a joyfully energetic and deep journey full of beauty and adventure. Her Latin American roots and profound connection to jazz combined with the fusions of contemporary and popular music give the music she creates a very special and appealing sound.
Camila Meza belongs to a new generation of jazz musicians that are interested in creating new sounds and allowing diverse influences into their music. With love for this exploration, Camila felt right at home in the diverse and creative jazz scene of New York City. She graduated from The New School for Jazz and Contemporary Music in 2012 where she had the chance to study with masters such as Peter Bernstein, Vic Juris, Sam Yahel, Steve Cardenas and Gil Goldstein amongst others. But even before working with these masters, she began playing with her peers and other musicians of New York, quickly becoming part of the New York community.
"Living in New York has shaped the way I approach my music, and has nurtured me as a person. I've discovered things I would never have if I hadn't been here. It has been a journey both outwards and inwards."
Her breakthrough album "Traces" has her showcasing her talents as a composer and excelled singer and guitar player on her debut album for the New York based label Sunnyside Records.
Visit Website
Watch Video
---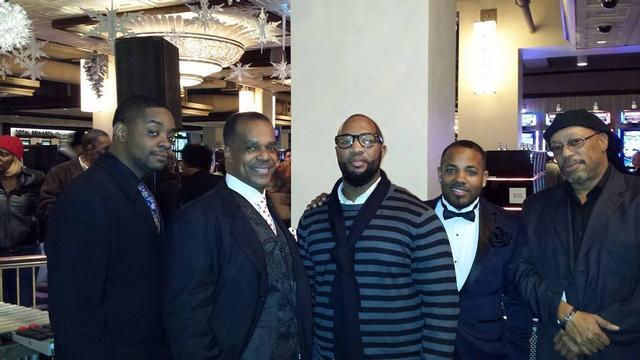 Forecast
$15.00
Friday
3/09
8:00 pm
Buy Tickets
North Coast's Premier Contemporary Jazz Group back at Nighttown!
Featuring: Lem Adams-vibes, Gary Stevenson-bass, Alphonso McDuffie-keyboards, Riley Richards-sax, & Gene Butler-drums.
On Nighttown's Stephens Green Patio. Fully Heated Indoor/Outdoor Space!
Forecast is the leading contemporary jazz group in the Northeast Ohio area. Founding members Lem Adams on vibes and Gary Stephenson on electric bass have been entertaining Ohio audiences for over 20 years. The current Forecast lineup includes Jermaine Lockhart on sax, Dave Crawford on keyboards, Kevin Byas on guitar, and Gene Butler on drums.
Forecast has shared the stage with many of the top names in contemporary jazz including Stanley Turrentine, Roy Ayers, The Crusaders, Bob James, Pieces of a Dream, and several others. They have won numerous awards and competitions over the years and have been the house band at The Q for Cleveland Cavs games.
Visit Website
Watch Video
---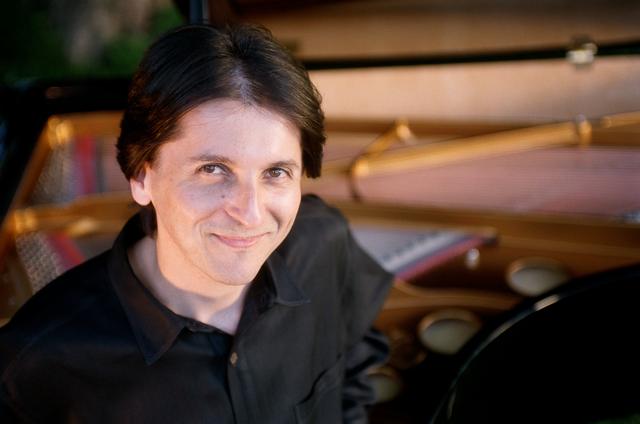 Tamir Hendelman Trio
$20.00
Friday
3/09
8:30 pm
Buy Tickets
From Israel/LA Ca.. Piano virtuoso from the Jeff Hamilton Trio Leads his Trio live at Nighttown!
Featuring: Tamir Hendelman-Piano, Paul Keller-Acoustic Bass, Sean Dobbins-Drums.
Award-winning jazz pianist Tamir Hendelman has performed with the Jeff Hamilton Trio, the Clayton-Hamilton Jazz Orchestra, Harry Allen, Teddy Edwards, Warren Vache, Houston Person, Jeff Clayton, Nick Brignola, Phil Upchurch, Rickey Woodard, John Clayton and Barbara Morrison. He also leads his own trio and his debut CD "Playground" features him in this trio setting.
Beginning his keyboard studies at age 6 in Tel Aviv, Tamir moved to the US at age 12 in 1984, winning Yamaha's national keyboard competition 2 years later at age 14. Concerts in Japan and the Kennedy Center followed.
Tamir then studied at the Tanglewood Institute in 1988 and received a Bachelor of Music Composition degree from Eastman School of Music in 1993. He then became the youngest musical director for Lovewell Institute, a national arts education non-profit organization.
Since returning to LA in 1996, Tamir has been in steady demand as pianist and arranger, touring the US, Europe and Asia, and receiving awards from ASCAP and National Foundation For Advancement in the Arts. In 1999 Tamir was a guest soloist with the Henry Mancini Institute Orchestra.
Tamir joined the Jeff Hamilton Trio in 2000, contributing arrangements, recording and touring Japan, Europe and the US. In 2001 he became a member of the Clayton-Hamilton Jazz Orchestra, with whom he premiered John Clayton's new orchestration of Oscar Peterson's Canadiana Suite in the Hollywood Bowl in 2001. In 2002 he also toured Europe with Tierney Sutton and the Bill Holman Big Band. Tamir musically directed Julia Migenes' s "Alter Ego" and played/arranged on Roberta Gambarini's "Easy To Love."
With the CHJO, Tamir has recorded for John Pizzarelli, Gladys Knight and Diana Krall. He is the pianist/arranger on Jackie Ryan's "You and the Night and the Music" and Janis Mann's "A Perfect Time." He is also featured on Natalie Cole's "Still Unforgettable" and Barbara Streisand's upcoming recording.
Tamir's musical travels have taken him from Alaska to New York, and Thailand to Israel. In his own trio, he explores standards, Brazilian music, blues and his Israeli roots. Tamir's debut CD Playground (2008) was released in Japan on the Swing Bros. label and was released in the U.S. in December 2008. Tamir is a Resonance Records artist.
Visit Website
Watch Video
---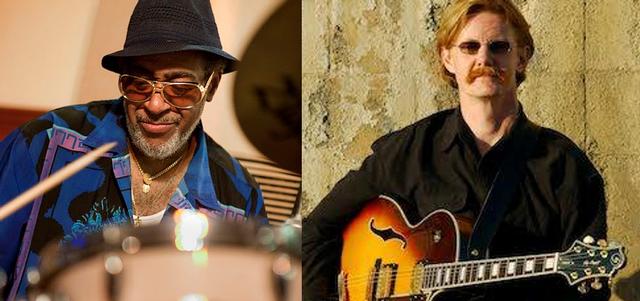 Greg Bandy / Tomas Janzon International Quartet
$20.00
Saturday
3/10
8:30 pm
Buy Tickets
Master Drummer Greg Bandy teams up with Swedish Guitarist Tomas Janzon to Lead All Star International Quartet!
Featuring: Greg Bandy-Drums, Tomas Janzon-Guitar, Juni Booth-Acoustic Bass, & Jackie Warren-Piano.
Now based in New York City, drummer Greg Bandy is a perennial favorite in the Cleveland area and also enjoys an international reputation. Bandy has toured with several major jazz artists including Pharoah Sanders, Joe Henderson, Betty Carter, and Olu Dara. Additionally he has lead his own groups extensively. He has taken his groups far and wide, making appearances throughout North America, Europe, and in such far away destinations as Japan.
Tomas Janzon was born in Stockholm, Sweden. His musical quest started at the age of 7 playing the recorder. At 8 he began studying the cello and by 12 he was performing with the chamber orchestra Collegium Musicum. Later he would pursue and focus on the guitar.
After studying at Musikhogskolan, The Royal School of Music in Stockholm he embarked on his professional career: touring, performing and recording in Sweden and northern Europe with such artists as Berit Andersson, Bronislaw Suchanek, Anita Strandell, Twice Guitar, Casa Grande and others. Tomas composed and recorded music for TV and films: "Vargavar" for national TV.
Tomas arrived in Los Angeles 1991 to study with Joe Diorio. While studying with Joe in L.A. Tomas was awarded The Outstanding Player of the Year at GIT in 1992, teaching as an adjunct staff member from 1995 to 2008. In May 2000 he completed a MM with honors in Classical Guitar at USC Thornton School of Music, studying with Scott Tennant and James Smith, also studying composition for Vince Mendoza and teaching at the Jazz Studies and Studio Guitar Departments. His composition Variations I to IV for marimba, percussion, guitar and double bass was premiered at USC Thornton School of Music 2000.
2001 Tomas spent in Canada as an Artist-in-Resident at Selkirk College, teaching and performing. 2002 to the present has included touring and working in Los Angeles, New York, Seattle, Phoenix, Argentina, Brazil, Norway, Denmark and Sweden. The last years has also seen Tomas articles published in Guitar Player, Down Beat, LA Jazz Scene, Orkesterjournalen, Jazz Stage and Fotnoten.
Tomas recorded with Sherman Ferguson, Nedra Wheeler and Billy Higgins and has received positive reviews and international airplay with this, his Changes Music label recording X-Changes.
Tomas' composing/recording project Coast to Coast to Coast from 3 cities: Los Angeles - Stockholm - New York, was released in January 2007. Featuring Ben Dixon, Ken Filiano, Birger Thorelli, Lars Ekman, Jeff Littleton, Tony Austin and William Henderson.
Recording project Experiences featuring Art Hillery, Jeff Littleton and Albert "Tootie" Heath was released September 6, 2010.
Visit Website
Watch Video
---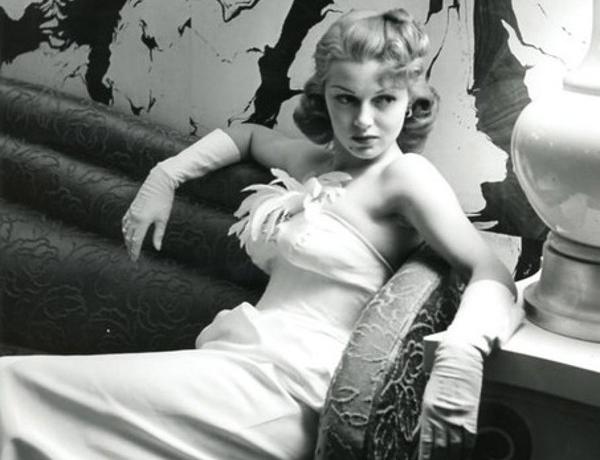 Cleveland Opera Theater - "Seven Deadly Sins"
$40.00
Sunday
3/11
5:00 pm
Buy Tickets
"Seven Deadly Sins" Great songs from the American Songbook.
Don't miss our annual sold out performance at Nighttown!
The iconic music of the American songbook is woven into a sinful tale...

Nighttown food and beverage menu available à la carte at your table
Visit Website
---
Dominick Farinacci & Joe Hunter
$20.00
Wednesday
3/14
7:00 pm
Buy Tickets
Rising Trumpet Star and Seasoned Pianist form Dynamic Duo live at Nighttown!
Dominick Farinacci recently released his Mack Avenue Records debut, "Short Stories" -- a compelling suite of music with a repertoire that spans genres and generations united by the trumpeter/composer's soulful conception. Bringing together songs from Tom Waits, Horace Silver, Dianne Reeves and the Gipsy Kings as well as original compositions, Farinacci has managed to create his own musical universe, aided by musicians of the highest caliber. All of the songs have a narrative that any listener can relate to.
Farinacci had already achieved enough stature by his mid-teens that Wynton Marsalis offered to help him set his sights on coming to New York, and by 2001, Farinacci was one of only four trumpeters in the world to be selected as the inaugural students in The Juilliard School's first jazz curriculum.
Life itself has many different sorts of mentorship built into it. A life in the arts can't exist without these kinds of relationships, and Short Stories is the fruit of the coming together of two kindred spirits, Farinacci and LiPuma, from the same home town (Cleveland, Ohio), separated by just under half a century in age. What unites them is a clear, moern aesthetic vision that combines the highest musical standards with a desire to be agents of change.
Amazingly, Farinacci found time during his Middle East years to also play an integral role in the conception and build out of Cuyahoga Community College's Tommy LiPuma Center for Creative Arts.
Nighttown favorite Joe Hunter has released two popular CD's in recent years. Hunter is the pianist of choice in the Northeast Ohio area. He can be heard frequently in the Fat Tuesday Big Band, Swing City, and backing big name artists. He has backed many, including the legendary Tito Puente, and saxophonist David Sanborn, At Nighttown Hunter has backed some several top guns including clarenetist Ken Peplowski, and saxophonists David "Fathead" Newman, and Scott Hamilton. Joe Hunter is also on the faculty at Cuyahoga Community College (Tri-C), one of the top jazz programs in the country.
---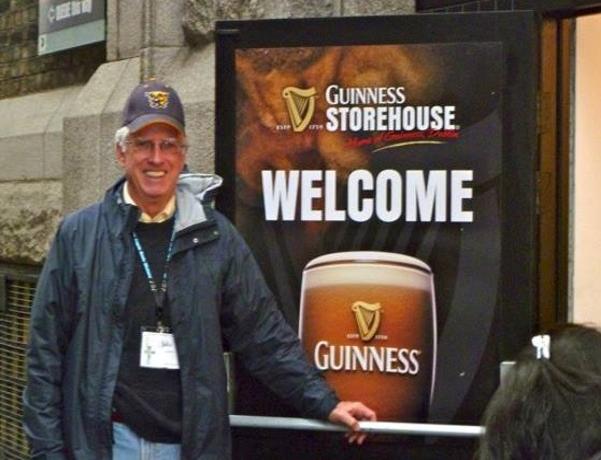 Jake Boland
$20.00
Friday
3/16
8:30 pm
Buy Tickets
Pre St. Patrick's Day Celebration with vocalist and storyteller Jake Boland!
---




St Patrick's Day with The New Barleycorn


$10.00 - $25.00


Saturday

3/17


1:00 pm

Buy Tickets
5:30 pm

Sold Out


8:30 pm

Sold Out - But the 1pm still open
Celebrate St. Patrick's Day at Nightown with Irish Music Masters The New Barleycorn!
The place to be for St Patrick's Day!!.
1:00pm Show - children just $10
Both Alec and John were born and raised in Ireland in counties Dublin and Down where they learned to play music at an early age, they have both performed professionally since their teenage years both enjoying considerable success with their respective careers.
John Delaney a founding member of the internationally acclaimed Irish group 'Barleycorn', joined forces with Alec DeGabriele nine years ago to form 'The New Barleycorn', after the other finished a 24 year run ending in 1995. John plays, 5 string and tenor banjos, mandolin, guitar, whistle and bodhran. He also has played banjo on many other Irish artists' recordings.
Alec DeGabriele spent his formative years learning the business of music, theatre and entertaining with his families traveling theatrical show, 'The Shannon Players', which was well known and highly regarded throughout Ireland. Alec plays guitar and bass and was the band leader with a top Irish Show Band for some years before deciding to come to live in the U.S.A.
Don't miss St Patrick's Day at Nighttown!!
Visit Website
Watch Video
---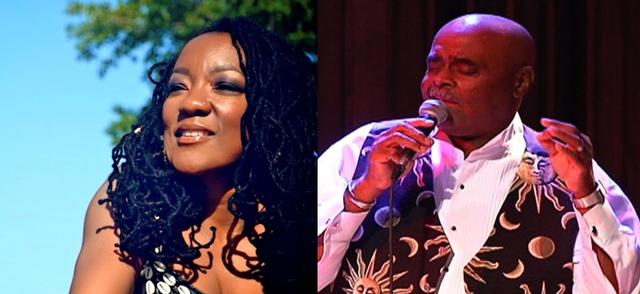 "Angel of the Night" Barbara Barrett & Archie McElrath
$20.00
Sunday
3/18
7:00 pm
Buy Tickets
Top Notch North Coast Jazz Vocalists take over the stage at Nighttown!
Featuring: Barbara Barrett-vocals, Archie McElrath-vocals, Cliff Habian-piano, Aidan Plank-acoustic bass, & Elijah Gilmore-drums.
Along with generous vocal range, Barbara Barrett's song styling is supported by early training in music theory, flute, piano, and voice. Starting with piano at a young age, she progressed to and continued with music theory, and flute, finally finding her love of vocals at the age of thirteen. Barbara went all the way to receiving a Bachelor's Degree in Music Education, from the University of Cincinnati's College Conservatory of Music. After graduation, her love for European classical music afforded her success with The Cleveland Orchestra Chorus and The Blossom Festival Chorus, including performances at Carnegie Hall, and in Chautauqua, New York.
When Karamu House presented Scott Joplin's opera "Treemonisha", Barbara was given the lead role of Monisha, and won the 2000-2001 Actor's Guild Award for Best Female Vocalist. As a solo artist over the last several years, she has focused mainly on jazz standards, but has included generous portions of blues, soul, gospel, and R&B, which gives her renditions of the standards, fresh creativity without compromising the classic nature of the songs.
Archie McElrath's vocals have been described as Powerful…Romantic…Sensuous…and Smooth!!! Once you have experienced his treatment of a song's melody and lyrics you will be forever held captive by the performance.
An international performer, Archie toured for several years in Canada playing at Biddle's and Claudio's in the "Old Towne" section of Montreal. During his military service in Europe he appeared in clubs in Paris, France; Munich and Kaiserslautern, Germany; and, on several military bases.
A native of Cleveland, Ohio, Archie has appeared in numerous local venues including The Cleveland Playhouse, East Cleveland Public Library, the Greg R. Reese Performing Arts Center, Cain Park, Lancer's, Peabody's, Fat Fish Blue, the Boarding House, Club Isabella, Jazz 28, and the Bop Stop. He also opened for Joe Williams at John Carroll University.
Throughout his musical journey Archie's mission has been to bring sincerity and passion to every performance. So, come along for what will certainly be an unforgettable ride!
Visit Website
---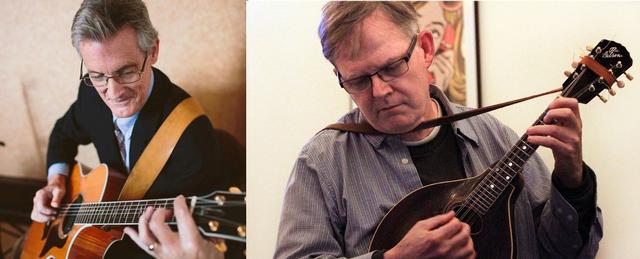 Pete Cavano & Kevin Richards
$10.00
Thursday
3/22
8:00 pm
Buy Tickets
East Side Meets West Side when these two North Coast Guitar Masters combine efforts live at Nighttown!
Pete Cavano - "It has been an honor and privilege to perform with artists as diverse as the late Robert Lockwood Jr., and local legends Anne E. Dechant, Wallace Coleman, Mr. Stress, and Colin Dussault, to name just a few.
In addition to my local work, I have been an annual performer at the Chet Atkins Appreciation Society Convention held in Nashville. This is a showcase of the best solo guitarists from around the world and I am humbled to be in their ranks.
Though I will continue to "sit in" with notable local bands, for the last 20 years I have concentrated on solo guitar. Covering everything from Bach to the Beatles, I have developed a broad repertoire which I can adapt to any audience."
Kevin T. Richards is a multi-instrumentalist and vocalist who specializes in pre-war acoustic blues, country, traditional and jazz music playing guitar, steel guitar, banjo, fiddle, and mandolin. Kevin has shared the stage with music greats such as Robert Lockwood Jr., Jorma Kaukonen and John Hammond. Kevin fronts the band the Spyder Stompers (Americana) and is a member of Hot Djang (gypsy jazz/swing). Recently he founded the Green Diamond Zephyr a band created to help educate and preserve music of the Great American Songbook.
http://rootsofamericanmusic.org/
---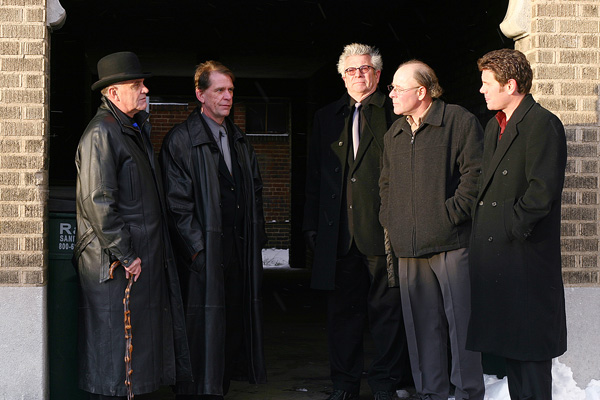 The Numbers Band (15-60-75)
$10.00
Friday
3/23
8:30 pm
Buy Tickets
From Kent, Ohio! Celebrating their 48th Year! Northeast Ohio Jazz, Blues, & Rock Legends hit the Stage at Nighttown!
Featuring: Bob Kidney-guitar & vocals, Jack Kidney-harmonica, sax, keys, & vocals, Terry Hynde-sax, Bill Watson-bass, & Clint Alguire-drums.
15 60 75 The Numbers Band has been praised by almost every national music publication and several international publications since the beginning of their 30 years of live performances and recordings. Many fans are under the impression that the band remains obscure by choice. In fact, they have never been offered a contract from any recording company in the industry, ever.
The music "cannot be categorized", "it is undefinable", "too original". The music industry is not about music anymore. It is about selling products the public can relate to. After all, it is a business. Even "alternative" music has become a label. The founder of the band, Robert Kidney, explains, "The music industry, the media, and the tellsusourvision (TV) are defining for the American public what is good music by only playing and supporting what is profitable. We are taught to disregard everything that is not familiar. We (The Numbers Band) give the people our best. Our effort goes into being creative, unique and original. We define our own sound. There are no rules because we don't play the game. We are not in it for the game, we're in it for the music."
So, the band continues to create and evolve outside of the "Rock & Roll" establishment. The majority of the recordings were financed by friends. Hundreds of photographs taken of the band in different stages of it's existence by different amazing people tell a story of intense performances, long nights, and the passing of time. Band members have come and gone, and returned again. Robert sees music as much more than an emotional release or a performance.
The title of the band has always aroused curiosity from fans. The fans called them The Numbers because it was easier than trying to get the figures right. Numbers had not been used in a name before, and the political climate in 1970 was quite Orwell-ian. Robert choose a sequence of numbers mentioned in a book written by Paul Oliver called The Blues Fell This Morning. In the chapter "The Jinx Is On Me", Oliver describes the Numbers Racket popular in Harlem in the 1950s and how dreams were analyzed as number sequences and used for placing bets. The band's music theory specialist, Terry Hynde, also discovered that 15 divided 15 is 1, 60 divided by 15 is 4, and 75 divided by 15 is 5. In a musician's world, "1, 4, 5," is referred to as the "universal progression".
The band resides in northeast Ohio. They have several recordings under their belt and more music than they can afford to release.
Visit Website
Watch Video
---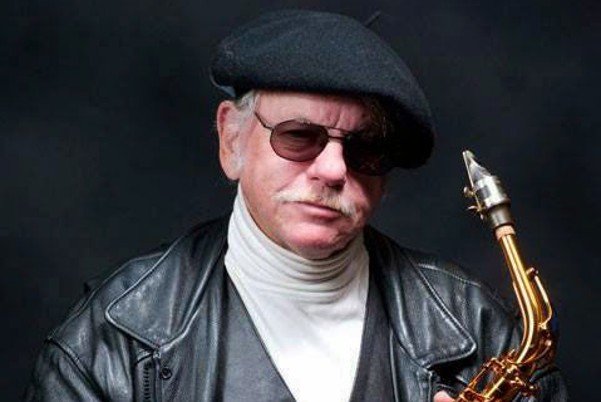 Richie Cole & Sammy DeLeon Latin Jazz Septet
$25.00
Saturday
3/24
8:30 pm
Buy Tickets
Jazz Meets Salsa when Saxophone Star Richie Cole teams up with the North Coasts top Latin Jazz Group!
Featuring: Richie Cole-sax, Sammy DeLeon-timbales, Jackie Warren-piano, Rafael Guzman-percussion, Cheito Hernandez-bass, Scott McKee-trumpet, Tom First-sax, & Mark Mauldin-trombone.
Richie Cole started playing alto saxophone when he was 10 years old in his home town of Trenton, New Jersey. Influenced by Sonny Rollins and Charlie Parker, Cole's talent and dedication won him a full scholarship from Downbeat Magazine to the Berklee School of Music in Boston.
His professional career began in 1969 when he joined the Buddy Rich Big Band. And after stints with the Lionel Hampton Big Band and the Doc Severinsen Big Band, Cole formed his own quintet and toured worldwide, doing a great deal to popularize bebop and his own "Alto Madness" style in the 70's and early 80's.
Cole has performed and recorded with the great vocalese artist Eddie Jefferson, the Manhattan Transfer, Bobby Enriquez, Freddie Hubbard, Sonny Stitt, Art Pepper, Tom Waits, Boots Randolph, and Nancy Wilson, to name just a few of his musical collaborations. Notably, Cole has performed at the Village Vanguard and Carnegie Hall as well as gave a command performance for the Queen of England.
Cole has recorded over 50 albums and CDs, including his top hit album "Hollywood Madness" (1979 Muse Records) and his tribute album to Leonard Bernstein, "Richie Cole Plays West Side Story" (1997 Music Masters Jazz). A prolific composer, Cole also finds time to arrange for full big bands, symphony orchestras and frequent performances at jazz festivals worldwide. Moreover, he enjoys sharing his love of music with younger generations and is active recording, touring and presenting university master classes.
Cole was appointed to the Board of the National Jazz Service Organization and the Board for the National Endowment for the Arts where he served as chairman for one year. He is also a charter member of the International Association of Jazz Educators. In 2005 he was awarded the State of California Congressional Certificate of Lifetime Achievement in Jazz on behalf of the Temecula Jazz Society.
Sammy DeLeon is a master timbales player who has shared his talent far and wide. He has appeared in New York, Chicago, Miami, San Juan and points in between. He is the undisputed leader in latin music in the Ohio area. Formerly the musical director of Impacto Nuevo, Sammy has been leading his own group since 1996. Equally adept in latin jazz, salsa and merengue, Sammy and his Orchestra make it hard for an audience to sit still. DeLeon has shared the stage with many stars of latin jazz.
He opened up for the late Tito Puente several times in Cleveland and New York City and was a favorite of the late master. Sammy has collaborated with many of the leading latin musicians throughout the world. They include Humberto Ramirez, Tony Vega, El Gran Combo, and Tito Rojas. Latin music has enjoyed a great revival in Northeast Ohio thanks to the leadership of Sammy DeLeon and his dynamic Orchestra.
Visit Website
Watch Video
---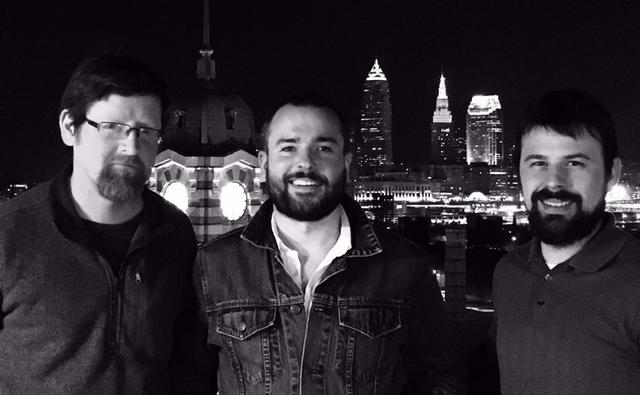 Journeywork
$10.00
Sunday
3/25
7:00 pm
Buy Tickets
Celtic Music from North Coast Favorites Brian Holleran, Brian Bigley, & Ruairi Hurley!
A varied program of traditional music played by JOURNEYWORK, comprising three of the Cleveland area's most skilled and in-demand Irish performers: Brian Holleran (flute and whistle), Brian Bigley (uilleann pipes and whistle), and Ruairí Hurley (guitar and vocals). The trio performs regularly in the setting of The Harp Irish pub on Cleveland's west side, and they will bring this infectious energy to their renditions of the lilting tunes and songs that tell the story of the Irish communities living on both sides of the Atlantic.
BRIAN BIGLEY comes from a musical family on the west side of Cleveland. Studying with Achill Island piper Michael Kilbane from the age of eight, Brian's sensitivity to the art of uilleann piping has developed into a high level of understanding. His interest in maintaining the best sound possible led Brian to study the art of pipe-making with Seth Gallagher in upstate New York and time spent with flute maker Patrick Olwell. He is currently making pipes in the style of the late Dave Williams and is an accomplished reed maker.
Brian is also a world-class Irish step dancer, having competed at the World Championships in Glasgow and Killarney. He has toured extensively throughout North America and Europe as a pipe, flute, and whistle player, as well as a dancer with "The Magic of Ireland" and "Tomaseen Foley's A Celtic Christmas" (tomaseenfoley.com). He has been featured as a guest artist with Apollo's Fire - The Cleveland Baroque Orchestra, as well as with the Contemporary Youth Orchestra, performing in their "Symphonic Led Zeppelin" concerts at the Rock and Roll Hall of Fame (2002) and the Masonic Auditorium (2007).
BRIAN HOLLERAN grew up in an Irish family in Jersey City, New Jersey. His interest in traditional Irish music was first piqued at the age of twelve after listening to the session recording "Music at Matt Molloy's," and later his father's trad vinyl collection. His mother found him initial tin whistle lessons with Maura Vesey and finally flute lessons with 2010 NEA National Heritage Fellow Mike Rafferty of Ballynakill, East County Galway. Mike taught Brian the bulk of his music and would become Brian's biggest influence and source of encouragement. In addition to many tunes, Mike also taught Brian about the many musicians who came out of East Galway and the distinctive traits of that regional style.
Brian was also influenced by Willie Kelly and Patrick Ourceau, two of the greatest exponents of traditional Irish fiddle playing in the United States.
Originally from Dublin, guitarist/vocalist RUAIRÍ HURLEY has been performing, recording, and collaborating within the Northeast Ohio traditional music scene for several years. He sings songs from the tradition in both the English and Irish language and has a particular interest in arranging traditional tunes for the guitar.
Watch Video
---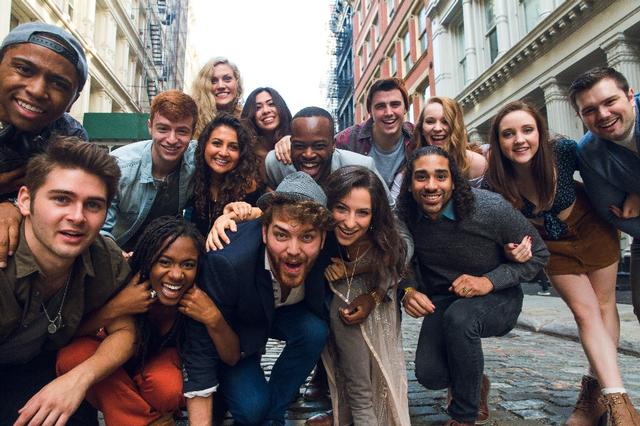 "54 Below Concert": Baldwin Wallace Musical Theater Department Senior Class
$10.00
Monday
3/26
7:00 pm
Buy Tickets
Baldwin Wallace Musical Theater Senior Class
Every year in early April, the BW music theater seniors take their "Senior Showcase" to New York City. This tightly choreographed "mini-show" is performed so the theatrical agents can see the talent for themselves and decide which of the kids they want to represent. And all of the BW kids, stunningly and for years, end up with theatrical representation, often based on this showcase.
For the last few years, the BW seniors have also done their showcase at New York's famed cabaret, "Feinstein's 54 Below."
But not this year.
Instead, the seniors are going to do a completely different show for this sophisticated New York audience – and they're going to preview that special show at Nighttown on Monday, March 26.
Let's help send the BW seniors to fame and fortune in New York City with a full-house of Cleveland support at Nighttown on March 26 for this very special "Feinstein's 54 Below" show.
From lead roles on Broadway and London's West End to prime time television, film and more, students from Baldwin Wallace's music theatre (BWMT) program have garnered top acclaim for more than 20 years.
Recently ranked as number two of the top ten Music Theatre programs in the country by College Magazine, Program Director Victoria Bussert continues to lead students to successful careers.
Click here for Plain Dealer article "Baldwin Wallace University's Victoria Bussert has molded talent, lighted the way for Broadway-bound actors"
Visit Website
Watch Video
---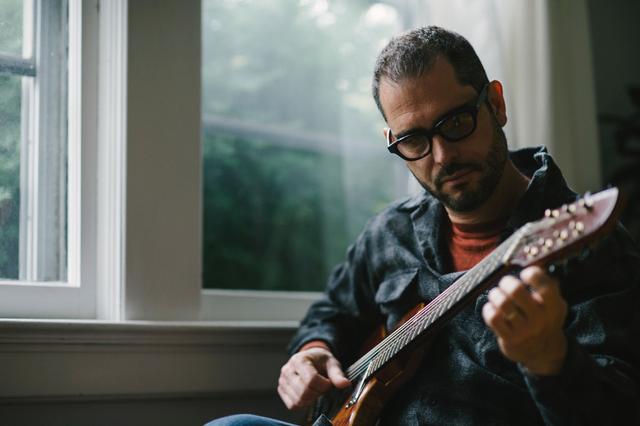 Charlie Hunter
$20.00
Tuesday
3/27
7:00 pm
Buy Tickets
8 String Guitar Virtuoso and his Group return to Nighttown!
As a young guitarist growing up in the San Francisco Bay Area, Charlie Hunter was looking for a way to stand out in the '80s. His primary influences were jazz great Joe Pass and the fluid Tuck Andress (of the guitar/vocal duo Tuck & Patti), both six-string guitarists who were adept at blending bass notes into their standard guitar melodies to make themselves sound like two musicians at once. But Hunter wanted to take it one step further, and set out to find an instrument on which he could simultaneously function as both a guitarist and a bassist. For his self-titled 1993 debut CD, Hunter played a seven-string guitar for the duality effect, locking down the bottom with drummer Jay Lane and mixing melodically with saxophonist David Ellis. But on his trio's 1995 sophomore release, Bing, Bing, Bing!, Hunter unveiled his custom-made Novax eight-string, the guitar that finally allowed him to realize his capacity. Designed by Ralph Novak, the instrument featured special frets and separate signals for its guitar and bass portions. Picking bass notes with his right thumb while fretting them with his left index finger (while at the same time fingerpicking guitar chords and single notes with his right hand's remaining four digits as he frets with his left hand's other three fingers), Hunter achieves the real sound of two-for-one.
Hunter played with the side group T.J. Kirk in the mid-'90s, a band that derived their name from the cover material they exclusively played: Thelonious Monk, James Brown, and Rahsaan Roland Kirk. Initially wanting to call themselves James T. Kirk before being threatened by the Star Trek TV and film series, T.J. Kirk released a self-titled 1995 debut and the 1996 follow-up, If Four Was One, before disbanding. Hunter took drummer Scott Amendola with him for his next project, an ambitious instrumental remake of Bob Marley's Natty Dread album in its entirety. Also featuring saxophonists Kenny Brooks and Calder Spanier, the 1997 release beat the odds by becoming arguably Hunter's best album. After Spanier died from injuries sustained from being hit by a car, Hunter moved east to New York, taking Amendola with him. Teaming with vibraphonist Stefon Harris and percussionist John Santos, Charlie Hunter & Pound for Pound's 1998 CD Return of the Candyman is dedicated to Spanier. A departure from Natty Dread, mainly due to the work of Harris, the disc featured a vibes-heavy cover of Steve Miller's "Fly Like an Eagle."
Visit Website
Watch Video
---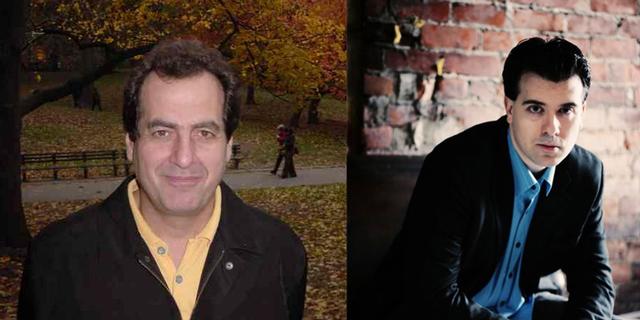 Jamey Haddad International All Star Sextet featuring Julien Labro
$20.00
Wednesday
3/28
7:00 pm
Buy Tickets
Master drummer & percussionist from Paul Simon's band, and professor of Music at Oberlin leads All Star International Group!
Featuring: Jamey Haddad-drums & percussion, Julien Labro-accordion, Michael Orenstein-piano, Emma Adomeit-acoustic bass, Patrick Graney-percussion, & Birsa Chatterjee-sax.
A world class musician, native Clevelander Jamey Haddad spent most of 2012 and 2013 on tour with Paul Simon enhancing his world famous music with his percussion. Jamey Haddad has been a professional jazz musician for over 25 years. He has toured and recorded with many greats including Carly Simon, Joe Lovano, Paul Winter, Kenny Werner, and Dave Liebman.
Currently Jamey teaches at Oberlin and he continues to tour as the leader of his own group, and as a special guest, nationally and internationally.
Boundary breaking and eclectic, Julien Labro escapes easy classification with his unique musical language and blend of improvisation and artistry that draws from his diverse background and musical roots. Inspired by music from around the world and across a myriad of genres, spanning jazz, classical, world and even folk music, Julien has crafted a refreshingly genre-bending, multilayered contemporary voice, rich with harmony, rhythm, and spontaneity that sets him indescribably apart.
Labro's musical journey has taken him all across North America, Europe, the Middle East and South America. He has performed and collaborated with groups and artists such as Hot Club of Detroit, Brazilian pianist João Donato, Argentinean Grammy winning composer and pianist Fernando Otero, big-band leader Maria Schneider, vocalist Cassandra Wilson and Kiran Ahluwalia, clarinetist Anat Cohen, Lebanese oud master Marcel Khalife, saxophonists Miguel Zenón, James Carter, Chris Cheek, Jon Irabagon and Victor Goines, trumpeter Dominick Farinacci, composers Du Yun and Avner Dorman, harmonica extraordinaire Howard Levy, percussionist Jamey Haddad, bandoneónist Daniel Binelli, and guitarists Howard Alden, Larry Coryell, Frank Vignola, Tommy Emmanuel, and John and Bucky Pizzarelli.
Watch Video
---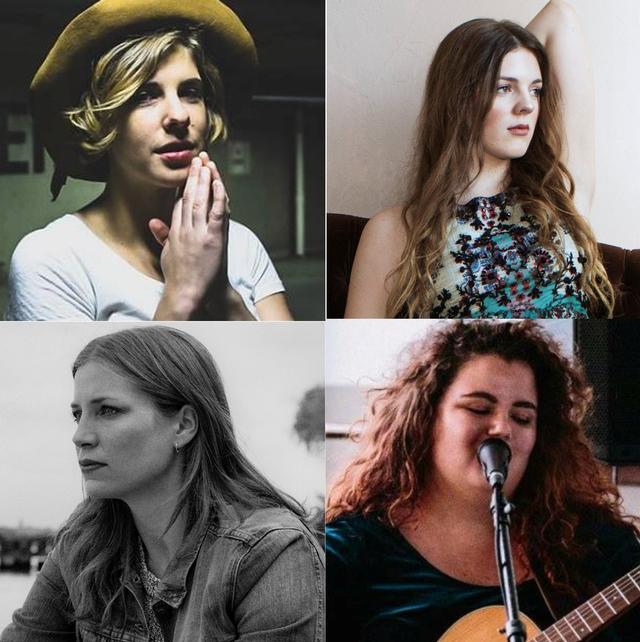 Songwriters in the Round
$10.00
Friday
3/30
8:30 pm
Buy Tickets
Singer Songwriters share their Music and Stories live on Nighttown Stage!
Featuring: Gretchen Pleuss, Emily Keener, Morgan Mecaskey, Michelle Gaw.
As with some of her proudly stated musical heroes, which include Nick Drake, Joni Mitchell, Paul Simon, and Ani Difranco, Gretchen Pleuss keeps the music above the standard, three-chord, coffee-house troubadour sound with some cool chord progressions (a la Mitchell) and grooves. Pleuss also trusts her lilting melodies enough to use her quiet, emotive alto to sell her lyrics.
Emily Keener is a craftswoman of observation and emotion, and her live presence is reminiscent of conversations in dimly lit living rooms. Her music is a mirror and a magnifying glass, reflective and evocative; with compelling melodies and fierce honesty.Her latest record, "Breakfast" (November 2016) and 2018 finds her working tirelessly on a new collection of songs for her upcoming release.
Morgan Mecaskey is an American musician, singer-songwriter, and multi-instrumentalist living in Cleveland, Ohio. Her music is a heart and head experience for the listener: earnest lyrics delve into metaphysical questions while vivid soundscapes, whimsical motifs, and fat beats build the bold and beguiling music.
Michelle Gaw is a singer/songwriter that has been writing and performing for seven years. She has a wide range of musical influences including folk, soul, jazz, and indie. Michelle focuses primarily on relatability and wordplay in her songwriting. She strives to make her audiences think differently about life's subtleties. Using guided imagery and word painting, Michelle's songs take listeners through vivid experiences.
---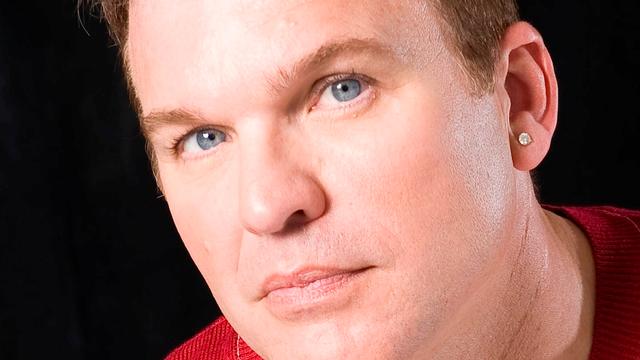 Dane Vannatter
$15.00
Saturday
3/31
8:30 pm
Buy Tickets
Dynamic Jazz Vocalist and recent arrival in Cleveland makes his Nighttown Debut with his Quartet!
Featuring: Dane Vannatter-vocals, Jackie Warren-piano, Aiden Plank-bass, Mike Tomaro- sax/flute.
Dane Vannatter has received Bistro awards for Outstanding Vocalist and for his second recording Flight by the critics of BackStage in New York. Dane has been acclaimed by reviewers at The New York Post, The Boston Globe, and BackStage for a style that "blends facets of cabaret and jazz with intelligence and care."
The Boston Globe remarks "Dane Vannatter's distinctive style leaves an imprint on whatever music he sings. His voice has a floating quality that gets in your head and won't leave….his music is a swinging, soaring adventure!" He has been nominated for 4 MAC awards and is a Nightlife Award finalist.
Dane has performed for several years at the annual Mabel Mercer Cabaret Convention in New York. In Pittsburgh, Dane has performed for First Fridays at the Frick, and sings regularly at Fairmont Hotel's Jazz at Andy's and James Street Gastropub & Speakeasy. On July 31, 2015 Dane was called to the stage by Patti LaBelle during her concert in Columbus, Ohio. After hearing Dane sing and inviting him to duet on her classic "Lady Marmalade" Patti exclaimed "You better sing, fool. My God!."
Dane released his 4th CD Give Me Something Real in 2016 to much critical acclaim
Visit Website
Watch Video
---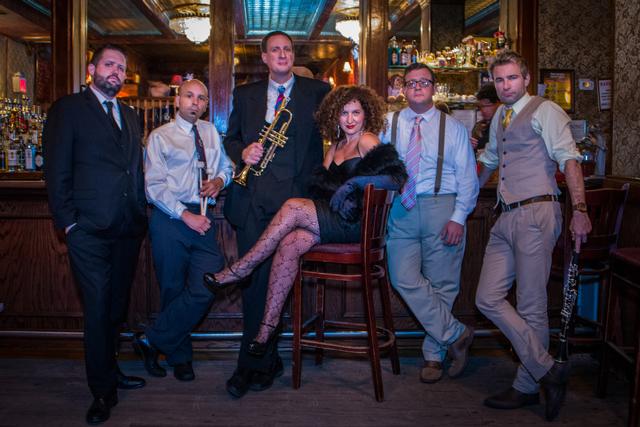 Svetlana & The Delancey Five
$15.00
Thursday
4/05
8:00 pm
Buy Tickets
From Russia/NYC! Exciting Swing Vocalist and her Band make Cleveland Debut at Nighttown!
Svetlana is "Breakfast at Tiffany's served at the 21st Century Speakeasy" (Allan Young, New York Music Daily), "outstanding vocalist and songwriter" (Will Frieldwald, Wall Street Journal), "making Hot Jazz sound cool!" (BlueMonkMoods).
"Prepare to swing and be moved!" (JazzLives) and "Shine your dancing shoes!" (Time Out NY) as "NYC darlings" (Time Out NY) Svetlana and the Delancey Five transport you to the carnival of sound, seamlessly moving from sophisticated and sultry retrospection to a rowdy joyous "exuberant, foot-stomping party combining swing and pop-singer/songwriter sensibilities"(WPIX11TV) fit for the 21st Century!
Svetlana & The Delancey Five is a collective to New York's veteran jazz musicians lead by a young exciting vocalist, bandleader and arranger, Svetlana Shmulyian. Since forming in 2011, Svetlana and her band have headlined sold out shows in the premier jazz clubs (such as Blue Note, BBKings, Joe's Pub, Regattabar), Jazz Festivals (Blue Note Jazz Festival, Tel Aviv Blues Festival), and Performance Arts Centers across the United States and internationally. The band has gained stellar reviews from Presenters, Audiences, and Press alike by playing exhilarating shows that combine the charm of Svetlana's sultry swinging vocals, with the the excitement and power of a "little big band" and the intoxicating unpredictable improvisational aspects of a small jazz group!
Visit Website
Watch Video
---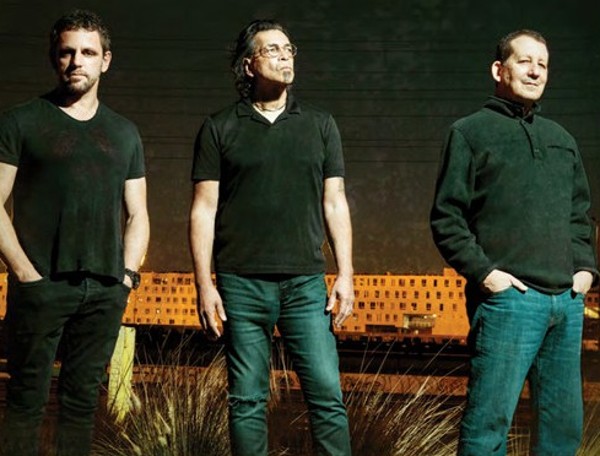 Jeff Lorber Fusion
$40.00
Friday
4/06
8:00 pm
Buy Tickets
10:00 pm
Buy Tickets
Grammy Winning Piano and Keyboard Artist and Fusion Legend returns to Nighttown for 2 Big Shows!
Trailblazing pianist, composer, producer and bandleader Jeff Lorber is a consummate artist who continues to push himself to new plateaus. A groundbreaking Fender Rhodes pioneer along with the likes of Herbie Hancock, Joe Sample and Bob James, Lorber has triumphed as one of the most innovative musical minds in contemporary jazz. The multi Grammy-nominated pianist's newest CD is a sterling example of his expansive musical roots, masterfully crafted harmonic and melodic sophistication, irresistible finger-poppin' grooves and intricate rhythmic sense. "I came up with the name Prototype because we are always trying to up our game and come up with new exciting music that could be a prototype or innovative harbinger for the future of our musical style," says the LA based pianist. Lorber, a Berklee College of Music alum who formerly majored in Chemistry at Boston College goes full throttle on Prototype, orchestrating like an alchemist in the lab concocting a majestic elixir of jazz, soul, funk, pop, R&B and gospel.
Jeff Lorber's Fusion came to life in the 70s when the pianist attended Berklee College of Music. "I was listening to Miles Davis and Bitches Brew and the beginning of great fusion bands like Mahavishnu Orchestra, Weather Report and Return to Forever," reflects Lorber. "There were also artists like Herbie Hancock, The Crusaders and Grover Washington, who pioneered a more melodic and funky type of sound. Not to mention the fantastic music being made in R&B and pop music like Earth Wind and Fire and Tower of Power." Lorber envisioned Jeff Lorber Fusion a second generation to these fusion bands that were more R&B and melody oriented. A true clinician, Lorber has made it a point to study the long line of modern jazz pianists since 1945. "Herbie Hancock and Chick Corea have been major influences but I had to go back and try to figure out who they listened to and were inspired by," says Lorber. "Some of these icons that come to mind are Bill Evans, Thelonious Monk, McCoy Tyner and Bud Powell." He adds, "I also can't forget all of the pianists who played with Miles Davis such as Red Garland, Wynton Kelly, Tommy Flanagan and Horace Silver."
Visit Website
Watch Video
---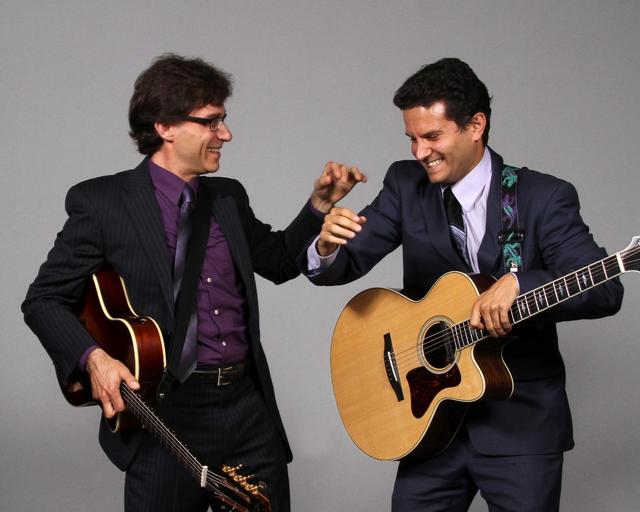 Frank Vignola & Vinny Raniolo
$20.00
Saturday
4/07
8:30 pm
Buy Tickets
Sunday
4/08
7:00 pm
Buy Tickets
Guitar Virtuosos Back on Nighttown Stage for a two nights of Stunning Fretwork!
Frank Vignola
Frank Vignola is one of the most extraordinary guitarists performing before the public today. His stunning virtuosity has made him the guitarist of choice for many of the world's top musicians, including Ringo Starr, Madonna, Donald Fagen, Wynton Marsalis, Tommy Emmanuel, the Boston Pops, the New York Pops, and guitar legend Les Paul, who named Vignola to his "Five Most Admired Guitar List" for the Wall Street Journal. Vignola's jaw-dropping technique explains why the New York Times deemed him "one of the brightest…stars of the guitar".
Born on suburban Long Island on December 30, 1965, Vignola was raised in the New York area. The Italian-American started playing the guitar at the age of six and grew up admiring a variety of guitarists. Far from a jazz snob, Vignola never listened to jazz exclusively and was also a major fan of classical, rock, R&B, and pop. The guitarists that he admires range from Django and Les Paul to rock icons like Frank Zappa and Eddie Van Halen. As a young adult, Vignola studied at the Cultural Arts Center of Long Island and went on to enjoy an enormous amount of sideman gigs in the 1980s including recording and touring with the likes of Madonna, Leon Redbone, Ringo Starr as well as coming into his own as a leader in 1988 with his famed Hot Club of France tribute which was hailed in the NY Times as one of the top ten acts in New York City in 1988 and forged the way for the many Django Hot Club groups that followed.
The New Yorker was 27 when, in 1993, he signed with Concord Jazz and recorded his first Concord session as a leader, Appel Direct. Many more Concord releases followed in the 1990s as well as 3 releases for the Telarc label as co-leader of the group Travelin' Light. The early 2000′s found Vignola recording a solo guitar CD for Acoustic Disc as well as performing regularly with guitarist, Les Paul. This also marked the time that Frank began working with record producer Joel Dorn as well as making featured appearances on Atlantic, Sony and Warner Brothers Records with the likes of Donald Fagen, Queen Latifah, Mark O Connor and Wynton Marsalis. He also recorded a collection of Gershwin pieces for Mel Bay Records titled, "Vignola Plays Gershwin" which was number 2 in NPR radio airplay charts. In recent years, Vignola has recorded two important collaborative CD's, "Just Between Frets" with Tommy Emmanuel on Solid Air Records and "Frank-N-Dawg, Melody Monsters" with mandolinist David Grisman on Acoustic Disc Records.
Vinny Raniolo
Still in his 20s, Raniolo has already performed alongside Tommy Emmanuel, Tony Trishka, Bucky Pizzarelli and David Grisman. Vignola and Raniolo have been touring together as a guitar duo for nearly four years, and have played hundreds of shows together.
Visit Website
Watch Video
---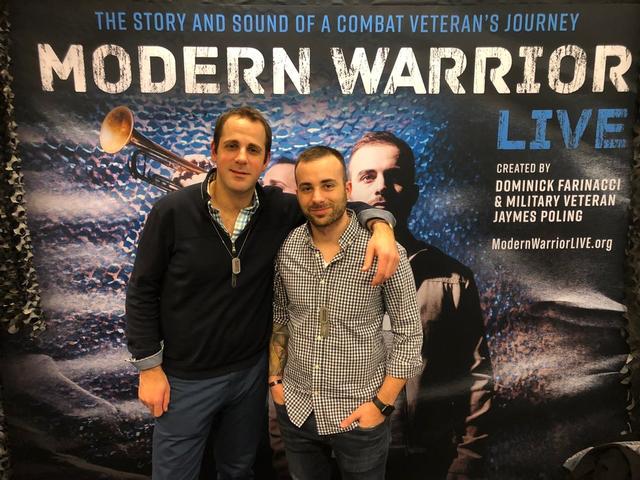 Dominick Farinacci "Modern Warrior"
$30.00
Thursday
4/12
8:00 pm
Buy Tickets
The Story and Sound of a Combat Veteran's Journey. Created by Dominick Farinacci and Jaymes Poling.
With 7 Pc Band Live at Nighttown!
Modern Warrior is a live theatrical music experience co-created by United States Military Veteran Jaymes Poling and musician Dominick Farinacci. This dynamic production explores the psychological weights of war, the challenges of reintegration as a civilian, and the potential for positive personal and communal growth.
Narrated by Staff Sergeant Poling, who spent three years in Afghanistan as an infantryman with the 82nd Airborne Division, the autobiographical production details his time in the military and his subsequent transition to civilian life back home. It's complemented by dynamic musical performances led by Dominick Farinacci (Mack Avenue recording artist and former Global Ambassador to Jazz at Lincoln Center).

The Modern Warrior initiative aims to build bridges between veteran and civilian communities through live performances, collaborative workshops, sharing veteran stories and informative panel discussions. Modern Warrior works to help destigmatize our veterans' experiences through deeper understanding from the community and by providing inspirational hope across communities.
About the creators
Jaymes Poling grew up in Warren, Ohio and enlisted in the US Army at the age of 17. He was assigned to the 82nd Airborne Division in Fort Bragg, North Carolina as an infantryman. During his eight years with the division, he spent 36 months fighting in Afghanistan across three separate tours.
Jaymes is currently in his last year of a finance degree at John Carroll University, and spends time working to help veterans find their own peace after war.

Trumpeter Dominick Farinacci has been recently credited the title Global Ambassador to Jazz at Lincoln Center by Wynton Marsalis, working to further integrate jazz into communities around the world. He graduated from The Juilliard School in 2005 launching his career in Japan with a prolific run of eight albums, later releasing two more globally. He has performed in more than 120 cities in 14 countries around the world, was a featured guest on ABC's Good Morning America, and is a TED Speaker. Music icon Quincy Jones says of Dominick's accomplishments in performance, recording, education & advocacy, "This kid is 360 degrees!"
His most recent recording "Short Stories" is produced by Tommy LiPuma. This is Tommy & Dominick's first collaboration, and was recorded in their hometown of Cleveland at the Gill and Tommy LiPuma Center for Creative Arts.
In addition to touring around the world with his band, Dominick has been successful in his personal endeavors on bringing music into the community through Arts and Wellness & Education. He was invited by TED to be a TED Speaker at the 2014 TED MED conference at the Kennedy Center in Washington, DC.
Visit Website
Watch Video
---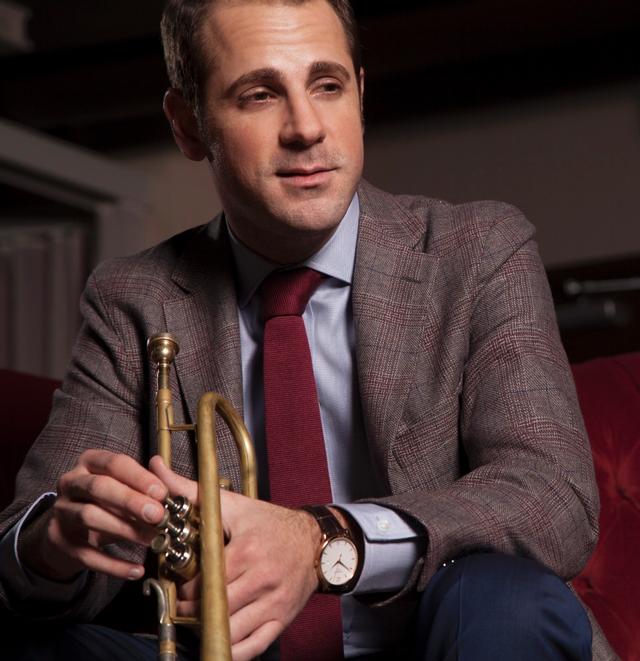 Dominick Farinacci Quintet
$30.00
Friday
4/13
8:30 pm
Buy Tickets
Rising Trumpet Star and his Group Back by Popular Demand Live at Nighttown!
Dominick Farinacci recently released his Mack Avenue Records debut, "Short Stories" -- a compelling suite of music with a repertoire that spans genres and generations united by the trumpeter/composer's soulful conception. Bringing together songs from Tom Waits, Horace Silver, Dianne Reeves and the Gipsy Kings as well as original compositions, Farinacci has managed to create his own musical universe, aided by musicians of the highest caliber. All of the songs have a narrative that any listener can relate to.
Farinacci had already achieved enough stature by his mid-teens that Wynton Marsalis offered to help him set his sights on coming to New York, and by 2001, Farinacci was one of only four trumpeters in the world to be selected as the inaugural students in The Juilliard School's first jazz curriculum. During his school years and afterwards, Farinacci immediately distinguished himself as a soloist/bandleader/composer with a vision.
Soon thereafter, Farinacci was named the first Global Ambassador for Jazz at Lincoln Center and traveled to Qatar where his world expanded beyond his wildest dreams. Throughout the two years that Farinacci spent there, he broadened his activities to include dozens of different projects, where the goal was, through his music and outreach activities, to unite communities and overcome barriers of every sort.
Life itself has many different sorts of mentorship built into it. A life in the arts can't exist without these kinds of relationships, and Short Stories is the fruit of the coming together of two kindred spirits, Farinacci and LiPuma, from the same home town (Cleveland, Ohio), separated by just under half a century in age. What unites them is a clear, moern aesthetic vision that combines the highest musical standards with a desire to be agents of change.
There are so many superlatives thrown around these days that they seem to have lost their effect; but as this unique and deeply grounded album sinks into your consciousness, you will undoubtedly come to the conclusion that Dominick Farinacci is not only one of the truly outstanding musicians of his generation, but also that what is behind the music is nothing short of miraculous. In Farinacci's own words: "While Short Stories is the title of this particular recording, it has come to represent a culmination of things I'm most passionate about - performance, education, music & wellness and community-based cultural collaborations - unfolding in the music and touring around the world."
Visit Website
Watch Video
---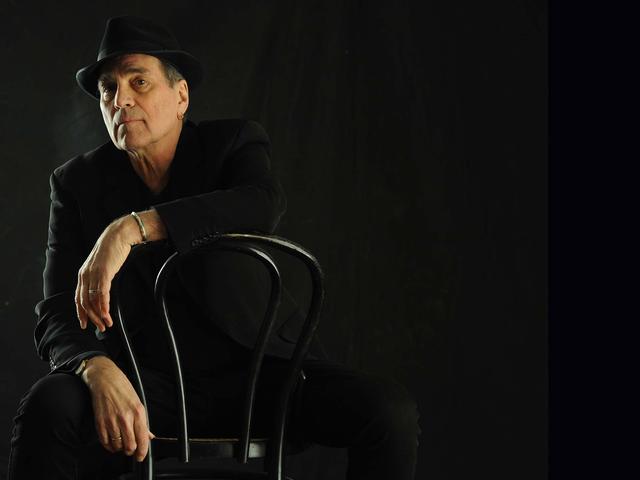 Eric Andersen
$20.00
Thursday
4/19
8:00 pm
Buy Tickets
Legendary Singer/Songwriter and Trio hit the Stage at Nighttown!
"Eric Andersen is one of our finest singers and songwriters, in the most literal sense of that tradition… the most elegant of singers." David Fricke, (Rolling Stone Magazine)
"An American master." Robert Palmer.
Eric Andersen first came to prominence as a performer in Greenwich Village in the early 1960s and immediately became part of the Village folk and songwriter scene along with Phil Ochs, Tom Paxton, Dave Van Ronk, and Bob Dylan, and was at the epicenter of the American Greenwich Village singer-songwriter explosion.
Besides his own classics, he's co-written songs with Bob Weir of the Dead, Townes Van Zandt, Rick Danko, and Lou Reed.
His songs have been covered by many artists including Mary Chapin Carpenter, Judy Collins, Fairport Convention, Rick Nelson, John Denver, Linda Ronstadt, The Grateful Dead, Peter, Paul & Mary, The Blues Project, Gillian Welch and Linda Thompson, and Rick Danko. Bob Dylan's version of Eric's song "Thirsty Boots" was released as a single on Record Store Day and also appears on the Dylan CD Another Self Portrait.
Over the past 50 years, Eric has toured the world and released over 30 CDs of original music including Blue Rain (Appleseed Recordings) his first live concert recording in Oslo with the band Spoonful of Blues and released in 2007.

In the early 1990s Andersen recorded 2 trio-harmony albums with The Band's Rick Danko and Norwegian singer Jonas Fjeld. He's featured in the Joni Mitchell American Masters documentary, the Wildflower Festival DVD with Judy Collins, Tom Rush, and Arlo Guthrie, the rock film Festival Express and the documentary Greenwich Village: Music That Defined a Generation.

In 1990 Eric won the New York Music Award for his album Ghosts Upon the Road,
in 1992 the Spellemanns Pris (Norwegian Grammy) for "Danko Fjeld Andersen" and in 2003 The Premio Tenco award with Patti Smith in San Remo, Italy. It is an award given to outstanding songwriters. Previous awards have gone to Randy Newman, Tom Waits, Joni Mitchell, Leonard Cohen, and Lou Reed.

The Eric Andersen and Friends Webcast was launched in June 2011 by Nevessa Productions Woodstock with special guests Happy Traum, John Sebastian, Joe Flood and Inge Andersen.
Featured songs from that show were from his album The Cologne Concert (Meyer Records) which was released on CD and Vinyl in April 2011. The live album features Eric's wife Inge Andersen on back-up harmonies and he is accompanied on violin by Michele Gazich.
Coming soon, in conjunction with Eric's fall tours, this October 2107 will see the release of two new albums:
Sony/Legacy Records will be issuing THE ESSENTIAL ERIC ANDERSEN – A 42-track digital release, 33 track double CD release and 20 track double LP retrospective release covering fifty years of his recorded history from Today is the Highway to Blue River and Ghosts Upon the Road and Beat Avenue and on to his Live in Cologne album and unreleased New York recordings.
The fall of 2017 will see the release of a new EP from Meyer Records called Silent Angel: The Exploded World of Heinrich Böll"
Visit Website
Watch Video
---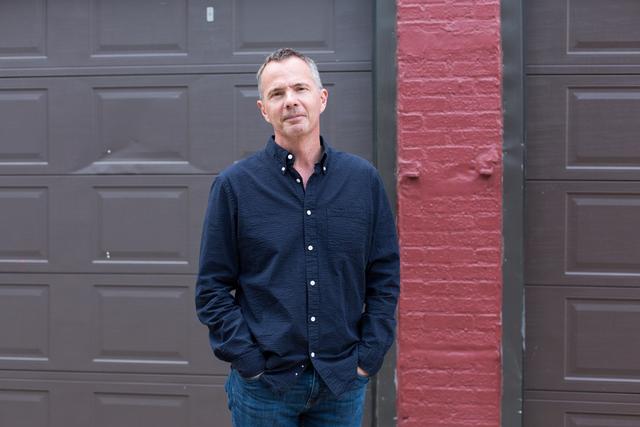 David Ake HUMANITIES Quintet
$20.00
Saturday
4/21
8:30 pm
Buy Tickets
Cutting Edge Pianist takes that Stage at Nighttown with his All-Sar Quintet!
Featuring: David Ake-piano, Ralph Alessi-trumpet, Peter Epstein-sax, Drew Gress-acoustic bass, & Mark Ferber-drums.
Pianist and composer David Ake has worked alongside some of the world's most creative musicians. Among his recordings are the solo-piano CD In Between, hailed by Jazz Times as "luminous" and "poignant;" Bridges (Down Beat : ****1/2); and the critically acclaimed Lake Effect, recorded during and inspired by his two years in Cleveland.
His most recent release, Humanities, features the renowned improvisers Ralph Alessi (trumpet), Ben Monder (guitar), Drew Gress (bass), and Mark Ferber (drums).
In addition to his extensive performance credits, Ake is an award-winning scholar and educator. He authored the books Jazz Cultures and Jazz Matters, and co-edited the essay collection Jazz/Not Jazz.
A former chair of the music department at Case Western Reserve University, he now chairs the Department of Musicology at the University of Miami's Frost School of Music.
Visit Website
Watch Video
---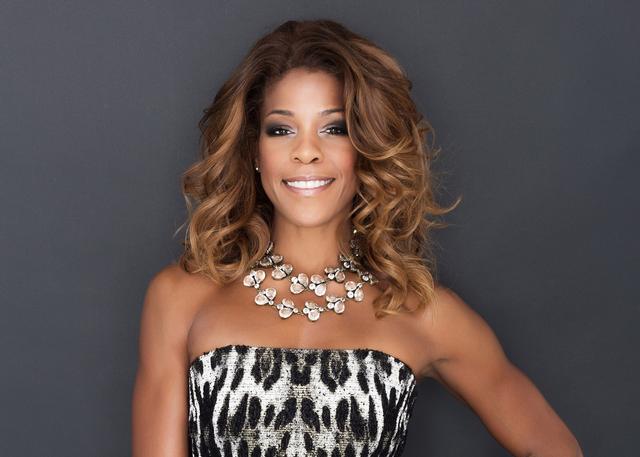 Nicole Henry
$25.00
Sunday
4/22
7:00 pm
Buy Tickets
Dynamic jazz & soul vocalist from Miami/NYC live on Nighttown stage! With the Robert Hubbard Trio.
Since her debut in 2004, Nicole Henry has established herself as one of the jazz world's most acclaimed vocalists. Ms. Henry possesses a potent combination of dynamic vocal abilities, impeccable phrasing and powerful emotional resonance.
Her passionate, soulful voice and heart-felt charisma have earned her a 2013 Soul Train Award for "Best Traditional Jazz Performance," three Top-10 U.S. Billboard and HMV Japan jazz CDs, and rave reviews by The New York Times, Wall Street Journal, The Japan Times, El Pais, Jazz Times, Essence and more.
Ms. Henry's accompaniment ranges from a jazz trio to a full big band with a repertoire that includes the American Songbook, classic and contemporary jazz, contemporary standards, blues and originals.
Ms. Henry has captivated audiences in over 15 countries, headlining at venues in New York, Tokyo, Madrid, Moscow, Paris, Shanghai, San Francisco and Miami - including over 30 music festivals and in some of the world's most famous venues.
Such venues include: Blue Note; Jazz at Lincoln Center; Blues Alley; Arsht Center; Feinstein's; Madrid Jazz Festival; Regattabar; Catalina Jazz, L.A.; The Royal Room, Palm Beach; Jazz Aspen/Snowmass Festival; Green Mill; Jazz Kitchen and many more!
"The obvious forerunner to Ms. Henry…is the younger Natalie Cole, to whose style she adds a coating of brass."
- The New York Times
"...this generation's First Lady of Jazz. She is the genuine article, the dream at last come true…
- The Huffington Post
"…a paragon of perfection…the vocal love child of Whitney Houston and Sarah Vaughan."
- Miami Herald
"...a pop, soul superwoman."
- The New York Times
Visit Website
Watch Video
---

Stanley Jordan & Diego Figueiredo "Together for the First Time!"
$30.00
Wednesday
4/25
7:00 pm
Buy Tickets
Thursday
4/26
8:00 pm
Buy Tickets
After Selling out their Solo Shows in January, Nighttown is proud to Present these Two World Class Guitarists Together For the First Time!
International Summit Meeting with Stanley Jordan (USA) and Diego Figueiredo (Brazil). World Premier Live at Nighttown!!
In a career that took flight with immediate commercial success and critical acclaim, guitar virtuoso Stanley Jordan has consistently displayed a chameleonic musical persona of openness, imagination, versatility and maverick daring. Be it bold reinventions of classical masterpieces or soulful explorations through pop-rock hits, to blazing straight ahead jazz forays and ultramodern improvisational works. Jordan can always be counted on to take listeners on breathless journeys into the unexpected.
Key to Jordan's fast-track acclaim was his mastery of a special technique on the guitar's fretboard. Instead of conventional strumming and picking, Jordan's innovative "touch technique" is an advanced form of two-handed tapping. While a handful of other players were using similar techniques, Stanley's fluid, multi-layered textures and sheer virtuosity raised the bar for excellence.
But his technique, though impressive, is always a means to a musical end. His music is imbued with a warmth and sensitivity that has captured the imagination of listeners worldwide. A classically trained pianist before playing guitar, Jordan wanted greater freedom in voicing chords on his guitar, so he applied piano principles to do so. Jordan's touch technique allows the guitarist to play melody and chords simultaneously with an unprecedented level of independence.
To date Jordan has performed in over 60 countries on 6 continents. He has performed at many festivals, including the Kool Jazz Festival, the Concord Jazz Festival, and the Montreaux International Jazz Festival. During the 1980s he collaborated with a diverse array of artists, including performances with Art Blakey and Richie Cole and recordings with Stanley Clarke.
Diego Figueiredo is a new star of the guitar world. He is only 35, and he has release 23 Cds, 3 DVDs, and he has playing in more than 60 contries around the world. He is winner of several important competitions like Montreux Jazz Competition, VISA Prize and some others. Diego is presenting now his new concert " From Classical to Jazz". It is a fusion between Jazz, Bossa nova and Classical music. Diego has an unique interpretation, with a lot of technique, much emotion, and his show has been a great success to audiences.
Brazil continuously fosters new stars that impress and amaze their audiences with their joy and exceptional technique. Diego Figueiredo makes new fans everytime he enters the stage, and very few others play the guitar as expressively as he does.
Diego has recorded and performed with big names like Gilberto Gil, João Bosco, Roberto Menescal, Toquinho, Belchior, Fafá de Belém, Angela Maria, Toninho Horta, Larry Coryell, Ken Peplowski, Lewis Nash, John Clayton, Cyrille Aimée and many others.
http://www.stanleyjordan.com/en-us/
https://www.diegofigueiredo.com/
---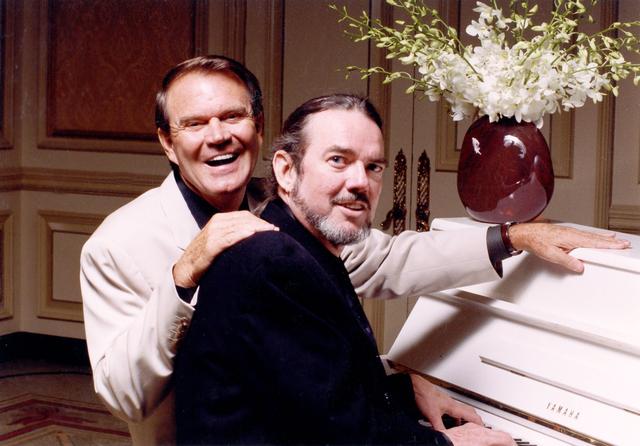 Jimmy Webb - The Glenn Campbell Years
$75.00
Friday
4/27
8:30 pm
Buy Tickets
Saturday
4/28
8:30 pm
Buy Tickets
JIMMY WEBB: THE GLEN CAMPBELL YEARS highlights some of the 100+ recordings from the Webb/Campbell songbook, pulling the audience in with various accounts each night of the personal side of generational touchstones like "Honey Come Back," "By the Time I Get to Phoenix," "Wichita Lineman," "Galveston" and more from decades of shared musical memories.
Songwriter Jimmy Webb has had many chart topping hits, spanning a wide variety of musical genres. He received his first gold record at age 18, was the National Songwriter Hall of Fame's youngest ever inductee and the only artist ever to receive Grammy Awards for music, lyrics, and orchestration.
But perhaps Webb's most enduring legacy is his musical partnership with Glen Campbell. The two musicians worked on over one hundred recordings together beginning with "By the Time I Get to Phoenix" which won two Grammy awards. But at the time, the two had never met in person. Webb says that happened a couple of years later at a recording studio in L.A.
Webb offers fans a unique glimpse into that collaboration with "Jimmy Webb: The Glen Campbell Years." Through songs, video and audio clips, the composer and performer will share stories of how the many iconic songs they produced came to be.
Jimmy Webb is an American songwriter, composer and singer known worldwide as a master of his trade. Not many artists can say they premiered a classical nocturne and had a rap hit with Kanye West ("Do What You Gotta Do" on "Famous") in the same year, but Jimmy's career is full of surprises. Since his first platinum hit "The Worst That Could Happen," Webb has had numerous hits including "Up, Up and Away," "By the Time I Get to Phoenix," "Wichita Lineman," "Galveston," "All I Know" and "MacArthur Park," and has also become a leader and mentor in the industry as a champion for songwriters.
Webb is the only artist ever to have received Grammy Awards for music, lyrics and orchestration. His numerous accolades include the prestigious Ivor Novella International Award (2012) and the Academy of Country Music's Poet Award (2016). In 2016 Rolling Stone Magazine listed Webb as one of the top 50 songwriters of all time. Jimmy Webb was the youngest person ever inducted into the Songwriters Hall of Fame.
Jimmy Webb's songs have been recorded by some of the greatest voices of all time including Frank Sinatra, Barbra Streisand, Elvis Presley, Isaac Hayes, Art Garfunkel, Linda Ronstadt, Michael Feinstein and Judy Collins as well as bands like R.E.M. Per BMI, his song "By the Time I Get to Phoenix" was the third most performed song in the 50 years between 1940 and 1990. Webb continues to write and record, and has released ten solo albums since the 1970s, while also writing for other artists. His latest two CDs, Just Across the River and Still Within the Sound of My Voice, feature duets with friends including Billy Joel, Jackson Browne, Vince Gill, Willie Nelson, JD Souther, Glen Campbell, Lucinda Williams, Mark Knopfler, Brian Wilson, Lyle Lovett and Keith Urban, among others.
Visit Website
Watch Video
---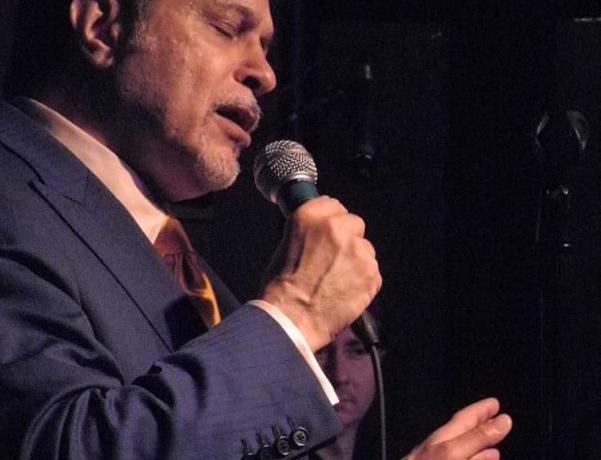 Lou Armagno "Sinatra Selects"
$10.00
Sunday
4/29
7:00 pm
Buy Tickets
Vocalist Lou Armagno & his group Sinatra Selects plays the music of "Old Blue Eyes" for Special Spring Show at Nighttown!
Featuring: Lou Armagno-vocals, Marc Paige-sax, Mike Elkins-piano, Jim Mass-bass, & Ricky Exton-drums.
Lou Armagno Lou has been performing in and around Cleveland since he moved back in June 2013. What sets Lou apart from other Rat Packer's is his uncanny similarity in sound and delivery to 'Ole Blue Eyes? Prior to coming back home Lou performed in Honolulu with various bands and venues. His 2015 CD release, NEVER BEFORE, a 100th anniversary tribute to The Chairman of the Board, is a fantastic interpretation of songs Frank never recorded, and truly a treat!
Marc Paige Marc has been playing clarinet and saxophone for over 55 years. He has performed with many rock, blues and jazz groups, along with most of Cleveland's big bands. Additionally, he is a member of the Solon Philharmonic Orchestra, and a board member with Cleveland Jazz Orchestra.
Mike Elkins Mike Elkins is a pianist, music director, and arranger. He is a veteran of several area big bands and currently the pianist for the Dan Zola Orchestra. He has worked in regional musical theater productions as a pit orchestra member and music director at Beck Center, Huntington Playhouse, Clague Playhouse and the former Berea Summer Theater at Baldwin Wallace University. Mike is one half of the singing duo, Mike and Mary, in which he plays keyboards, sings, and arranges. Mike is employed as a software engineer and lives in Berea with his wife, Linda.
Jim Mass Jim is a Cleveland native with a diverse musical background spanning more than 40 years. Being equally comfortable on both Acoustic and Electric bass, he has played in most every musical genre, including Jazz, Pop, Rock, Big Band, Classical, Country, Bluegrass, Shows and Plays, Christian and Ethnic. His musical foundation makes him a quick study, and a first call on many sub lists in the area. Groups (to name a few) he has played with include the NEO Jazz Orchestra, Skyline, Swing City Big Band, The Juice Band, Jazz Connection, Johnny Baron Quintet, the Tom Fries Orchestra, Summit Jazz, Cleveland Philharmonic, Hermit Club and Chagrin Studio Orchestras, Rob Michaels, and Josephine Venuti.
Ricky Exton Drummer, recording artist, composer, arranger, and producer, Ricky has been active in the music community for over 2 decades. At an early age, Ricky's talents emerged as one of the Cleveland Tri C All Stars. He continued his career in music at the Berklee College of Music in Boston, Mass., where he earned a Baccalaureate in Professional Music. His performance venues include jazz festivals, concerts, television appearances, and private and corporate events. He has performed with Lou Rawls, Wynton Marsalis, Rufus Reid, Cyrus Chestnut, Joanne Brackeen, Kim Nazarian, Linda Presgrave, and international guitar virtuoso Neil Zaza. In addition, Ricky is an active session musician recording in studios from the east coast to the west coast.
Visit Website
Watch Video
Planning a
reception

,

wedding,

b

usiness
meeting,
graduation, birthday or B'nai Mitzvah?

. . . . . . . . .think Nighttown!
We give you the best package in town at a price that won't break the bank. And everything is included at no extra charge. Our experience is as accommodating as our atmosphere. Private function spaces from 20 - 150. Valet parking available.
To book your party, call Brendan Ring directly at

216-952-9133
Nighttown uses Yamaha Pianos exclusively


For more information about the

Yamaha C-7

,
The New

Avant

Grand Piano or any of the Yamaha pianos,
Please contact Mattlin-Hyde at (440) 449-6180
Nighttown drums provided by




www.fortunedrums.com
Nighttown/JWP graphic designer
Kathy Kelly
216-941-5439



Gerry Paluck RPT

Registered Piano Tuner/Technician

(216) 346-9308
www.gerrythetuner.com
Looking for great music
on the radio
and the web?
Check out the
Nighttown / Jim Wadsworth Productions
Radio Guide. Updated 10/10/15

Radio List (in pdf)
Thanks to
Bruce Amsel
for
compiling and keeping the list up to date!!!
12387 Cedar Road (top of Cedar Hill)
Cleveland Heights, OH
216-795-0550
No need to make an additional table reservation -
it's already included with your concert tickets!!
www.nighttowncleveland.com
Map to
N
ight
t
own
Producers of All the Great Music at Nighttown
Call us for Music for your Private Event
216-721-5624 jwadsworth@aol.com
www.jwpagency.com

To Purchase Concert Tickets

No need to make an additional table reservation -
it's already included with your concert tickets!!




"Late Night at Nighttown"
Fridays Jackie Warren on piano 10:30PM - 1:00AM No cover
Saturdays Jackie Warren on piano 10:30PM - 1:00AM No cover






Friday March 2 Charlie Christopherson 8:30 PM $10.
North Coast Guitarist and Vocalist back on Nighttown Stage with his Band!
Featuring: Charlie Christopherson-guitar & vocals, Raymond DeForest-bass, Anthony Lovano-drums, & Pamela Schneider-flute.



Saturday, March 3 Laila Biali 8:30 PM $20.
From Toronto! Tremendous new singer/songwriter vocalist and pianist makes Cleveland debut at Nighttown with her Trio.
As featured in the groups of Sting, Chris Botti, and Suzanne Vega! CD release event!



Sunday, March 4 Eddie Baccus Sr. Quartet 7 PM $15.
Hammond B-3 Master & Clevelnad Jazz Legend back on the Nighttown Stage!
Featuring: Eddie Baccus Sr.-Hammond B-3 Organ, Cecil Rucker-Vibes, Billy Artis-Guitar, & Perry Williams III-Drums.



Wednesday, March 7 Paul Booth Quartet 7 PM $20.
From London, England. Saxophonist from the bands of Steve Winwood and Basia headlines at Nighttown on night off from Steve Winwood's US tour.
Featuring: Paul Booth-Sax, Dan Maier-Piano, Tim Lekan-Acoustic Bass, & Donnie Patterson-Drums.



Thursday, March 8 Camille Meza Traces Quartet 8 PM $15.
From Chile/NYC! Vocalist/Guitarist & Singer Songwriter blends Jazz & Music from North & South America Live on Nighttown's Stage!
Featuring: Camille Meza-Vocals & Guitar, Michael Orenstein-piano, Kip Reed-bass, & Anthony Taddeo-drums/percussion.



Friday, March 9 Tamir Hendelman Trio 8:30 PM $20
From Israel/LA Ca.. Piano virtuoso from the Jeff Hamilton Trio Leads his Trio live at Nighttown!
Featuring: Tamir Hendelman-Piano, Paul Keller-Acoustic Bass, Sean Dobbins-Drums.



Friday, March 9 Forecast 8:00 PM $15.
North Coast's Premier Contemporary Jazz Group back on stage at Nighttown for big Holiday Weekend!
Featuring: Lem Adams-vibes, Gary Stevenson-bass, Alphonso McDuffie-keyboards, Riley Richards-sax, & Gene Butler-drums.
On Nighttown's Stephens Green Patio. Fully Heated Indoor/Outdoor Space!



Saturday, March 10 Greg Bandy / Tomas Janzon International Quartet 8:30 PM $20.
Master Drummer Greg Bandy teams up with Swedish Guitarist Tomas Janzon to Lead All Star International Quartet!
Featuring: Greg Bandy-Drums, Tomas Janzon-Guitar, Juni Booth-Acoustic Bass, & Jackie Warren-Piano.



Sunday, March 11 Cleveland Opera Theater 5 PM $40.
"Seven Deadly Sins" Great songs from the American Songbook.



Wednesday, March 14 Dominick Farinacci & Joe Hunter 7 PM $20.
Rising Trumpet Star and Seasoned Pianist form Dynamic Duo live at Nighttown!



Friday, March 16 Jake Boland 8:30 PM $20.
Pre St. Patrick's Day Celebration with vocalist and storyteller Jake Boland!



Saturday March 17 St Patrick's Day with The New Barleycorn 1pm, 5:30pm, 8:30pm $25
1:00pm Show - children just $10
Celebrate St. Patrick's Day at Nightown with Irish Music Masters The New Barleycorn!
The place to be for St Patrick's Day!!.



Sunday, March 18 "Angel of the Night" Barbara Barrett & Archie McElrath 7 PM $20.
Top Notch North Coast Jazz Vocalists take over the stage at Nighttown!
Featuring: Barbara Barrett-vocals, Archie McElrath-vocals, Cliff Habian-piano, Aidan Plank-acoustic bass, & Elijah Gilmore-drums.



Thursday, March 22 Pete Cavano & Kevin Richards 8 PM $10.
East Side Meets West Side when these two North Coast Guitar Masters combine efforts live at Nighttown!



Friday, March 23 The Numbers Band (15-60-75) 8:30 PM $10.
From Kent, Ohio! Celebrating their 48th Year! Northeast Ohio Jazz, Blues, & Rock Legends hit the Stage at Nighttown!
Featuring: Bob Kidney-guitar & vocals, Jack Kidney-harmonica, sax, keys, & vocals, Terry Hynde-sax, Bill Watson-bass, & Clint Alguire-drums.



Saturday, March 24 Richie Cole & Sammy DeLeon Latin Jazz Septet 8:30 PM $25.
Jazz Meets Salsa when Saxophone Star Richie Cole teams up with the North Coasts top Latin Jazz Group! Featuring: Richie Cole-sax, Sammy DeLeon-timbales, Jackie Warren-piano, Rafael Guzman-percussion, Cheito Hernandez-bass, Scott McKee-trumpet, Tom First-sax, & Mark Mauldin-trombone.



Sunday, March 25 Journeywork 7 PM $10.
Celtic Music from North Coast Favorites Brian Holleran, Brian Bigley, & Ruairi Hurley!



Monday, March 26 "54 Below Concert": Baldwin Wallace Musical Theater Senior Class 7 PM $10.
Next Generation of Broadway Stars Live on Nighttown Stage!



Tuesday, March 27 Charlie Hunter 7 PM $20.
8 String Guitar Virtuoso and his Group return to Nighttown!



Wednesday, March 28 Jamey Haddad International All Star Sextet featuring Julien Labro 7 PM $20.
Master drummer & percussionist from Paul Simon's band, and professor of Music at Oberlin leads All Star International Group!
Featuring: Jamey Haddad-drums & percussion, Julien Labro-accordion, Michael Orenstein-piano, Emma Adomeit-acoustic bass, Patrick Graney-percussion, & Birsa Chatterjee-sax.



Friday, March 30 Songwriters in the Round 8:30 PM $10.
Singer Songwriters share their Music and Stories live on Nighttown Stage!
Featuring: Gretchen Pleuss, Emily Keener, Morgan Mecaskey, Michelle Gaw.



Saturday, March 31 Dane Vannatter 8:30 PM $15.
Dynamic Jazz Vocalist and recent arrival in Cleveland makes his Nighttown Debut with his Quartet!
Dane Vannatter-vocals, Jackie Warren-piano, Aiden Plank-bass, Mike Tomaro- sax/flute.



Thursday, April 5 Svetlana & The Delancey Five 8 PM $15.
From Russia/NYC! Exciting Swing Vocalist and her Band make Cleveland Debut at Nighttown!



Friday, April 6 Jeff Lorber Fusion 8 & 10 PM $40.
Grammy Winning Piano and Keyboard Artist and Fusion Legend returns to Nighttown for 2 Big Shows!



Saturday & Sunday, April 7-8 Frank Vignola & Vinny Raniolo 8:30 PM Saturday Main Stage 7 PM Sunday ( On the Secret Garden Patio) $20.
Guitar Virtuosos Back on Nighttown Stage for a two nights of Stunning Fretwork!



Thursday, April 12 Dominick Farinacci "Modern Warrior" 8 PM $30.
The Story and Sound of a Combat Veteran's Journey. Created by Dominick Farinacci and Jaymes Poling.
With 7 Pc Band Live at Nighttown!



Friday, April 13 Dominick Farinacci Quintet 8:30 PM $30.
Rising Trumpet Star and his Group Back by Popular Demand Live at Nighttown!



Thursday, April 19 Eric Andersen 8 PM $20.
Legendary Singer/Songwriter and Trio hit the Stage at Nighttown!



Saturday, April 21 David Ake HUMANITIES Quintet 8:30 PM $20.
Cutting Edge Pianist takes that Stage at Nighttown with his All-Sar Quintet!
Featuring: David Ake-piano, Ralph Alessi-trumpet, Peter Epstein-sax, Drew Gress-acoustic bass, & Mark Ferber-drums.



Sunday, April 22 Nicole Henry 7 PM $25.
Dynamic jazz & soul vocalist from Miami/NYC live on Nighttown stage! With the Robert Hubbard Trio.



Wednesday-Thursday, April 25-26 Stanley Jordan & Diego Figueiredo "Together for the First Time!" 7 PM Wed. 8 PM Thursday $30.
After Selling out their Solo Shows in January, Nighttown is proud to Present these Two World Class Guitarists Together For the First Time!
International Summit Meeting with Stanley Jordan (USA) and Diego Figueiredo (Brazil). World Premier Live at Nighttown!!



Friday and Saturday, April 27-28 Jimmy Webb-The Glenn Campbell Years 8:30 PM Both Nights $75.
JIMMY WEBB: THE GLEN CAMPBELL YEARS highlights some of the 100+ recordings from the Webb/Campbell songbook, pulling the audience in with various accounts each night of the personal side of generational touchstones like "Honey Come Back," "By the Time I Get to Phoenix," "Wichita Lineman," "Galveston" and more from decades of shared musical memories.



Sunday, April 29 Lou Armagno Sinatra Selects 7 PM $10.
Vocalist Lou Armagno & his group Sinatra Selects plays the music of "Old Blue Eyes" for Special Spring Show at Nighttown!
Featuring: Lou Armagno-vocals, Marc Paige-sax, Mike Elkins-piano, Jim Mass-bass, & Ricky Exton-drums.



###