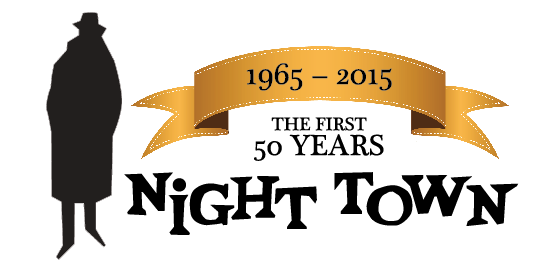 great dining | great music

12387 Cedar Road (top of Cedar Hill)
Cleveland Heights, OH
216-795-0550

www.nighttowncleveland.com
Map to Nighttown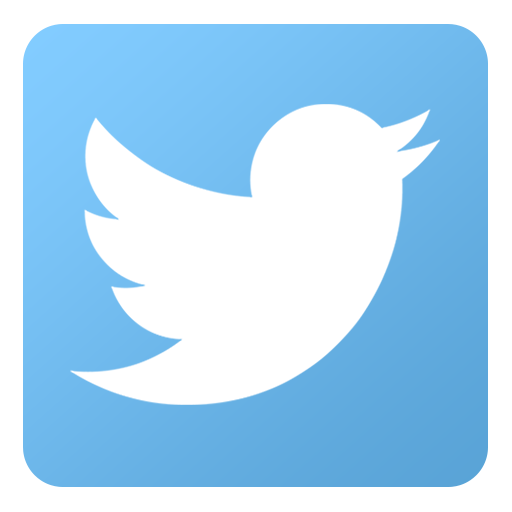 To Purchase Concert Tickets

No need to make an additional table reservation -
it's already included with your concert tickets!!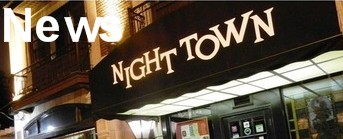 ---
---
"Late Night at Nighttown" ** Every Week **
Fridays
Moss Stanley
on piano 10:30PM - 1:00AM No cover
Saturdays
Jackie Warren
on piano 10:30PM - 1:00AM No cover
Nighttown Newsletter

Click he
re to sign up for the Nighttown newsletter. Subscribers receive advance notice and discounts to many of the shows.
Nighttown
Tickets

and Seating Policy

To purchase tickets click here, Do not make an additional table reservation - it is already included with your purchased tickets. All seats are General Admission. All seating is based on the time that you arrive for the show and based on how many people are in your party and where we have tables of that size. You may be sharing a table with other people.

---
Nighttown Student Discount Policy
Students up to age 26 are 1/2 off the regular price. Student priced tickets are only available the night of the show, are available only at the door, and are subject to availability. Students must have a photo ID from a generally-recognized high school, college or university. Full-paying ticket holders get priority on admission and seating. Certain select shows have no discount based on arrangements with the artist. On evenings when there are two shows (i.e. shows at 7 & 9PM), the discount is only good for the second show. Students under the age of 18 must be accompanied by an adult paying full price in order to be eligible for the discount.

---
Evelyn Wright with David Thomas Trio
$10.00
Friday
1/06
8:30 pm
Buy Tickets
Vocalist from the Cleveland Jazz Orchestra Evelyn Wright with Pianist David Thomas & Trio Live at Nighttown!
Evelyn Wright has been a professional vocalist for over twenty five years with experience in Jazz, R&B and Pop styles of music. Evelyn is a native from Cleveland, Ohio, and was voted Best Female Vocalist in 1985 in conjunction with WCPN radio station. She is also the winner of Most Promising Female Artist and Favorite Female R&B Singer 1993 by Midwest Urban Music Awards. Evelyn has toured throughout the United States and Canada performing in the top hotels, nightclubs, and concert halls.
Evelyn has also recorded with several international recording stars including Phillip Ingram and Gerald Albright.
Dave Thomas is a most talented piano and organ player. A native of Youngstown, Ohio, Thomas was an original member of the R&B group, "Sweet Thunder". He has also performed with numerous artists including the late James Cleveland, Dizzy Gillespie, Albert Ayler, Jean Carn, David Ruffin, and Grover Washington. His musical involvement also includes musical theater as a writer, performer, and musical director in performances such as "The Living Cross," "The Audition," and "Black Nativity," which have played throughout the United States and Canada. He is also a gifted educator, having worked at The Cleveland School of the Arts, Cuyahoga Community College, Cleveland State University, and Case Western Reserve University. He is the co-author of a book entitled, "A Child's First Book of Spirituals," which is the recipient of the Coretta Scott King Award.
Presently, Dave is a music teacher with the Cleveland Board of Education School District, Musical Staff member of The Southeast Seventh Day Adventist, Faculty member of The Cleveland State University, and Minister of Music at St. Timothy Baptist Church. He earned his undergraduate and graduate Music degrees from Cleveland State, Cleveland Institute of Music, Case Western Reserve University, and postgraduate work at the Royal Holloway College in London, England.
Visit Website
Watch Video
---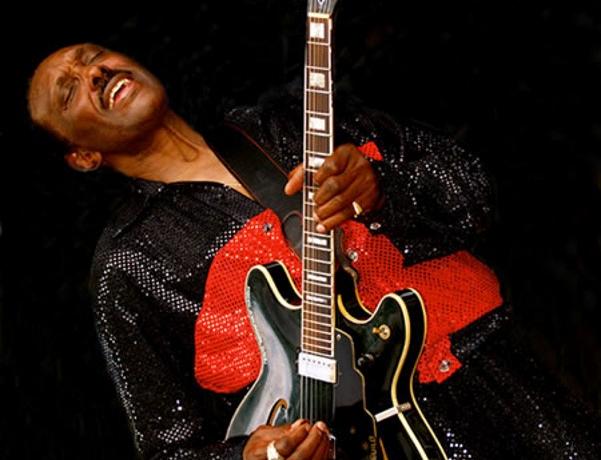 Travis 'Moonchild' Haddix
$15.00
Saturday
1/07
8:30 pm
Buy Tickets
World Class Bluesmen orbits in to Nighttown with his Swinging and Soulful 8 Piece Band with Full Horn Section!
Travis Haddix began playing the piano at the age of seven in his home town of Walnut, Mississippi, located thirty miles south of Memphis, Tennessee. The turning point in his musical learning experience came when he was eight, when the legendary B.B. King came to Memphis and began playing daily at the studios of WDIA. Travis was awed by King;s guitar virtuosity and he hung around the radio station every day to learn all he could. Soon, Travis' piano playing fell by the wayside and was replaced by the guitar, which he plays on stage and in the studio.
Years later, the Haddix family moved to Milwaukee, Wisconsin where Travis, now a budding star, continued to refine his craft by singing and playing throughout the North. The original "Moonchild", he earned the nickname from his beaming presence on stage and his always broad smile and energetic, sexy performances, In 1959, Travis moved to Cleveland, Ohio where he joined the D.L. Rocco Band and achieved regional notoriety that led to a prominent spot with the Little Johnnie Taylor group. Travis also contributed material to five albums by Artie "Bluesboy" White. His material is also covered by Artie "blues boy" White, Dickie Williams, Jimmy Dawkins, Michael Burks, Charles Wilson, the late Son Seals, and Lee Shot Williams.
Haddix has received rave reviews in Living Blues Magazine, Blues Revue, Real Blues, Big City, Jefferson and Audience Magazine, and he has toured Europe since 1992. His style evokes the sounds of the great Stax-Volt days, when the likes of Sam & Dave ruled the urban blues roost. His fifth release on Ichiban Records is A Big Ole Goodun', featuring the Travis Haddix band (together since 1988). He proves, once again, that he is a fixture in the modern blues industry with songs like. "Make Me Say Please" , "From Bad to Worse", and the made-for-jukebox single, "(She Called Me) Knucklehead".
Travis received 4 awards in 1999. Best Male Blues Artist, Best New Blues Artist, Best Blues Entertainer and Contemporary Blues Artist Of The Year. In 1989 he founded Haddix publishing Company and Wann-Sonn Records, and recorded ten CDs under his own label. in 2007 travis won the Gay Rose Production Keeping the Blues Alive Award.
Next time you have a chance, check out the movie April's Fool which features Travis' hit song, Everything Is Everything.
In 2007, Travis' single, "Dick for Dinner" from "Mean Ole Yesterday" was nominated Best Blues Song by the Blues Critic Awards 2007 Readers Poll-Comtemporary Blues. Travis was in great company; the prize was awarded to Omar Kent Dykes & Jimmie Vaughan.
Visit Website
Watch Video
---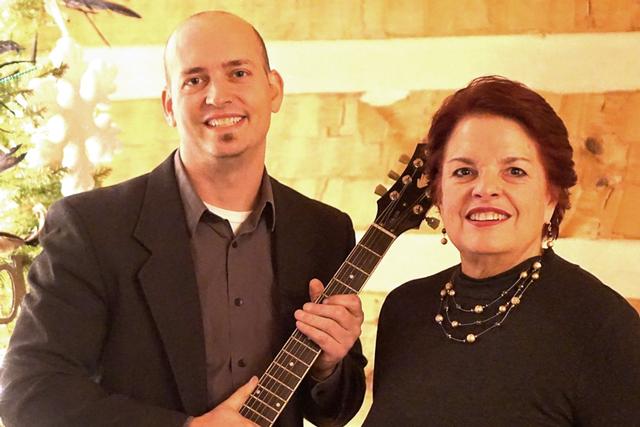 Debbie Darling with Owen Rasmussen
$10.00
Thursday
1/12
7:30 pm
Buy Tickets
Northeast Ohio Jazz Vocalist & Singer/Songwriter live at Nighttown! Featuring Owen Rasmussen on guitar, and piano.
Debbie Darling is a singer/songwriter who has performed a wide variety of musical styles from opera to jazz to blues and everything in between. She's provided vocals for small bands, large orchestras and commercial voice overs. She's sung with Stanley Turrentine, The Peter Duchin Band, The Tommy Dorsey Band, and more.
Owen Rasmussen is a multi-talented musician. He's played bass for over 15 years and also plays guitar, piano, drums and trumpet. When you add his incredible background vocals, arranging talents etc.—Owen is truly a master of his craft. You might even call him a musical wizard.
Together they combined Debbie's love of jazz, blues and the standards with Owen's incredible musical talents to perform songs from The Great American Songbook. This is their second appearance at Nighttown and they will be pulling out all the stops.
Visit Website
Watch Video
---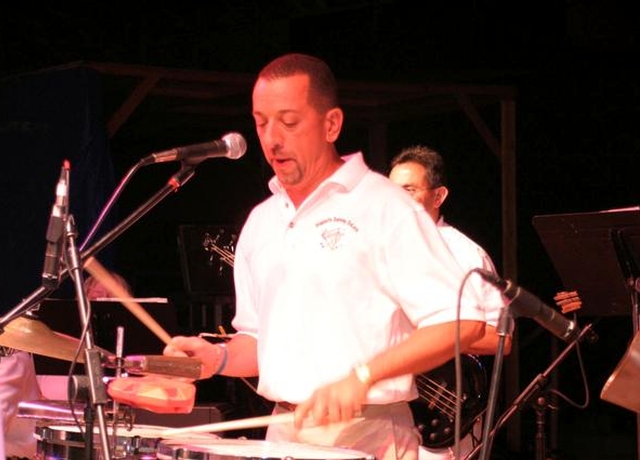 Sammy DeLeon Latin Jazz Sextet
$15.00
Friday
1/13
8:30 pm
Buy Tickets
Heat up the Cold Winter when Great Lakes leading Latin Jazz Group hits the stage at Nighttown!
Featuring: Sammy DeLeon-timbales & vocals, Jackie Warren-piano, Nelson Orta-percussion, Scott McKee-trumpet, Dick Ingersoll-sax, & Jose 'Cheo" Hernandez-bass.
Sammy DeLeon a master timbales player has shared his talent far and wide. He has appeared in New York, Chicago, Miami, San Juan and points in between. He is the undisputed leader in latin music in the Ohio area. Formerly the musical director of Impacto Nuevo, Sammy has been leading his own group since 1996. Equally adept in latin jazz, salsa and merengue, Sammy and his Orchestra make it hard for an audience to sit still. DeLeon has shared the stage with many stars of latin jazz.
He opened up for the late Tito Puente several times in Cleveland and New York City and was a favorite of the late master. Sammy has collaborated with many of the leading latin musicians throughout the world. They include Humberto Ramirez, Tony Vega, El Gran Combo, and Tito Rojas. Latin music has enjoyed a great revival in Northeast Ohio thanks to the leadership of Sammy DeLeon and his dynamic Orchestra.
Jackie Warren is one of the most in demand and prolific jazz artists working in the Great Lakes region. On any given night she can be found playing solo, leading her trio, or she may be heard as the featured soloist and arranger for Sammy DeLeon's Salsa and Latin-Jazz ensemble.
Jackie is also a professor of music at Tri-C and has several private students. Jackie gets calls constantly from vocalists who want her to back them, and she is frequently called on to guest with national artists. In the past few years Jackie has performed with David "Fathead" Newman, Bobby Watson, Jane Bunnett, and Gerald Wilson. Her arrangements can be heard on Sammy DeLeon's new CD, and recently she recorded a session in collaboration with the legendary producer Tommy LiPuma.
Visit Website
Watch Video
---

Cleveland Public Schools All-City Vocal Ensemble
$5.00
Saturday
1/14
8:30 pm
Buy Tickets
Top Vocalists from the Cleveland Public School All-City Ensemble hit the stage at Nighttown!
With backing by David Thomas-Musical Director & Piano, Tony Deadwiley-Bass, & Dion Williams-drums.
Visit Website
---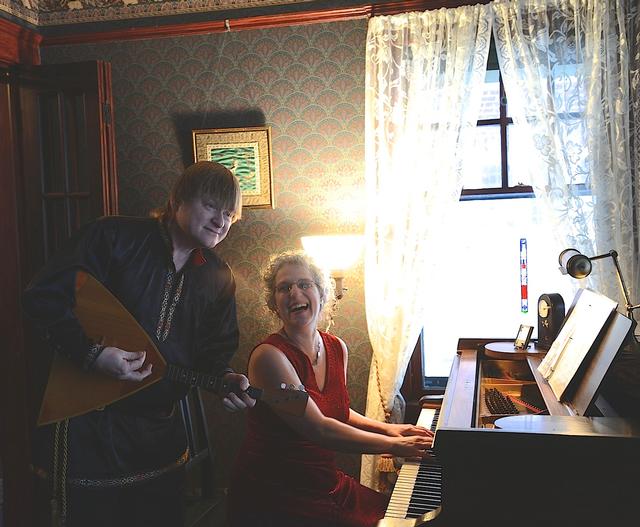 Russian Duo
$15.00
Thursday
1/19
8:00 pm
Buy Tickets
Russian Folk Music, Romances, Dances, Classical Music, Gypsy Melodies, & Russian Songs.
Featuring: Oleg Kruglyakov-balalaika & vocals, & Terry Boyarsky-piano.
From Russian roots to classical favorites, from vocals to ragtime, the Russian Duo is a magical collaboration between virtuoso balalaika and concert piano, creating a vibrant, cross-cultural musical experience.
Russian Duo is an international project born out of a love of traditional music and classical elegance. Oleg Kruglyakov is a balalaika virtuoso from Siberia and Terry Boyarsky is an American concert pianist with Russian heritage. They have joined forces to perform exuberant, compelling, magical concerts.
The Duo takes audiences on a journey across the span of Russian culture, ranging from humorous pieces, elaborate sets of variations, pulsating dance music, rhythmic folk songs, gypsy melodies, and lyrical romances. In addition, their program combines the diverse flavors of traditional Russian folk songs, chamber music classics and unique transcriptions of favorites from around the world.
Oleg Kruglyakov was born in Omsk City, Siberia, Russia. Educated at the renowned Ekaterinburg Conservatory in conducting, balalaika performance and ethnic singing, he performed as balalaika soloist with many Folk Russian groups, touring throughout Russia, Siberia, Ukraine, France, Belgium, Denmark, Germany, Malta and Turkmenistan.
Terry Boyarsky has been performing chamber music for over 35 years and is an internationally recognized educator in music and movement. She has collaborated with instrumentalists, singers and dancers across the United States, Canada, France, Switzerland, Thailand, and Venezuela.
Don't miss the dynamic world sounds of Russian Duo live at Nighttown.
Visit Website
Watch Video
---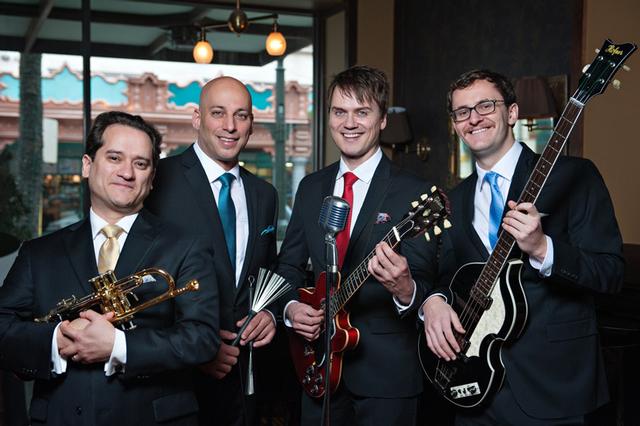 The Four Freshmen
$30.00
Saturday
1/21
5:00 pm
Buy Tickets
7:00 pm
Buy Tickets
Legendary Vocal Group returns to Nighttown!
Featuring: Curtis Calderon, Bob Ferreira, Stein Malvey, & Tommy Boynton.
The Four Freshmen have released over 60 albums, won numerous DownBeat and JazzTimes readers' polls, and have been honored with the Satchmo Award for unique and enduring contribution to the living history of jazz.
The Four Freshmen remain the Acclaimed Masters of Harmony presenting their unique brand of vocal pop harmony of headlining concerts around the globe. As the Wall Street Journal proclaims, "Long live The Four Freshmen, may they never graduate."
TOMMY BOYNTON is the newest member of The Four Freshmen, singing 1st tenor and playing bass. Growing up in Aurora, Co., his musical journey began in the 3rd grade, singing in a children's chorus, and studying piano and drums. Tommy's love for music lead him to Phil Mattson's prestigious School for Music Vocations in Creston, Iowa. He then graduated from the New England Conservatory in Boston, MA, where he studied with Dominique Eade and Ran Blake. Boynton continued to share his love and passion for music by returning to SMV to teach. Tommy has shared the stage with several Grammy nominated musicians, including jazz pianist Fred Hersch, and critically acclaimed jazz vocalist Kate McGarry. While on the road, he does miss his kitties, Alice and Little Brother, more than anything.
Image
STEIN MALVEY sings the 2nd tenor and plays guitar with The Four Freshmen. He began his musical journey at age four, studying piano at St. Olaf College in his hometown of Northfield, MN. Growing restless with classical repertoire, he discovered guitar at age 12, and fell in love. Just two years later he was playing guitar professionally. He graduated with a Bachelor of Music degree in guitar performance from Lawrence University Conservatory of Music. Stein spent years in both the New York and Minneapolis music scenes, recording and touring with groups in many genres: rock, pop, r&b, soul, funk, jazz, country, and avant-garde. When he isn't touring with The Four Freshmen, Stein lives in Los Angeles.
Image
CURTIS CALDERON was born and raised in San Antonio. He joined the Four Freshmen in 2001 and has loved every minute of playing for audiences throughout the US and world. He began playing trumpet at the age of eleven and was already working shows by the time he hit high school. After high school he continued right on and toured with various big bands including the Glenn Miller Orchestra. He sings Baritone and plays trumpet/flugelhorn with The Four Freshmen. On his time off he loves spending time with his family and is part of a non-profit that plays for nursing homes and retirement centers.
Image
BOB FERREIRA auditioned for The Four Freshmen in 1992 for bass voice and percussion while a music student at Central Washington University. The group asked Ferreira to join, presenting him with a difficult decision of whether or not to leave his academics behind in lieu of a career in entertainment. Bob is still pleased with his decision and has not looked back since. He enjoys being part of such an iconic musical legacy having performed in fifty states, ten countries, and on nine Freshmen recordings. When not on the road with The Four Freshmen, Ferreira occasionally freelances as a drummer in Las Vegas.
Visit Website
Watch Video
---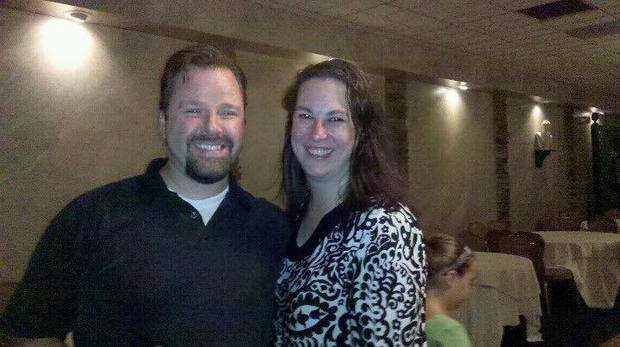 Join us for a Sunday Italian Dinner in honor of Alicia Marotta Linihan
$25.00 - $50.00
Sunday
1/22
4:00 pm
Buy Tickets
An Italian dinner and benefit in memory of Alicia Marotta Linihan
Ticket includes dinner & 2 drink tickets for beer/wine/soft drink
$50 adult / $25 kids
Cash bar with celebrity Heights bartenders
Music by Harry Bacharach
Raffle tickets will be sold for gift cards to local restaurants & shops
We had a very unfortunate death in the community. Alicia Marotta Linihan owner of the popular Marotta's Restaurant on Lee Road died of a heart attack at age 43 and left behind four children under the age of 10.
A benefit for the family will take place on January 22nd from 4-7pm. Tickets are $50/adults, $25/children and include an Italian Dinner and two drink tickets, along with live music featuring Harry Bacharach.
Alicia was well loved by the Cleveland restaurant community. We have had an overwhelming response to this event and as a result all food, drink and raffle items are being donated. 100% of each ticket goes to the Linihan family! We hope you can join us.
Plain Dealer article on Alicia Marotta Linihan
---
Randie Shane & Jonathan Hooper
$15.00
Wednesday
1/25
7:00 pm
Buy Tickets
Cabaret, Musical Theater, and Jazz from NYC Vocalist Randie Shane & Cleveland Pianists Jonathan Hooper Live at Nighttown!
---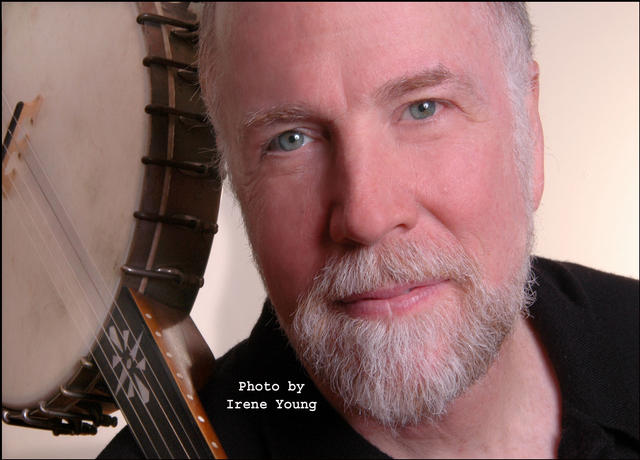 John McCutcheon
$30.00
Thursday
1/26
8:00 pm
Buy Tickets
Singer/Songwriter & Folk Music Legend returns to Nighttown! Back by popular demand!
John McCutcheon is one of folk music's great living storytellers. Revered around the world for his thoughtful and inspiring songwriting and mastery of the hammered dulcimer, John McCutcheon's career spans over twenty albums and seven Grammy nominations.
Wisconsin native John McCutcheon is an American folk music singer and multi-instrumentalist who has produced 34 albums since the 1970s.He is regarded as a master of the hammered dulcimer, and is also proficient on many other instruments including guitar, banjo, autoharp, mountain dulcimer, fiddle, and jawharp.
McCutcheon, whose family background encompasses farmers and shoemakers, started playing guitar in the early 60s. He picked up a great number of traditional American songs and tunes from the Appalachians, and learned a wealth of instruments, including fiddle, banjo, autoharp and, most notably, the hammer-dulcimer. His playing of the latter encompasses folk, classical, jazz and many other elements. McCutcheon's extensive recording legacy has attracted a string of awards, and also seven Grammy nominations. He has recorded exclusively for Rounder Records since the early 80s. Howjadoo was the first of several children's albums which have established McCutcheon as arguably the leading artist within the genre. In the 90s his children's recordings included the Grammy-nominated Four Seasons series, which featured many compositions co-written with long-time friend and collaborator, Si Kahn. McCutcheon has also collected and recorded a good deal of Nicaraguan music, which was released by Rounder as a double album, Nicaragua Presente!, in 1989. McCutcheon's prolific work rate has included production work for several other folk artists, and he has also had published songbooks and instructional materials.
Don't miss this opportunity to witness a living legend perform live on the Nighttown stage.
Click here to read the article in the Plain Dealer / Cleveland.com from John's last appearance in 2015
Visit Website
Watch Video
---
Webster, Carr, Custy and Abersold
$15.00
Friday
1/27
8:30 pm
Buy Tickets
Vocalist and Professor of Music at Hathaway Brown Laura Webster sings standards, show and pop tunes, jazz, and more
Featuring: Laura Webster-vocals, Jim Carr-guitar & vocals, Nikki Custy-violin, & Tom Abersold-sax.
Webster, Carr, Custy & Abersold are excited to be back at Nighttown! The group performs a unique mix of jazz, folk, rock and world music. With Laura Webster and Jim Carr on guitar & vocals, Nikki Custy on vocals, fiddle and djembe, and Tom Abersold on sax and flute, the quartet balances lyric acoustic sounds with rousing fiddle tunes and cool, rhythmic, Latin flavors.

WCCA revel in fusing their individual roots in jazz, Celtic, folk, rock, and Latin music into a dynamic musical tapestry. Laura Webster, vocalist, has performed at jazz clubs in NYC and Cleveland, and is vocal arts director at Hathaway Brown School in Shaker Hts. Jim Carr, guitarist/vocalist, has performed at a wide range of venues throughout Cleveland and Boston, and is music director at Church of St. Dominic in Shaker Hts. and guitar professor at John Carroll University. Nikki Custy, violin/vocals/djembe, honed her fiddle skills in the pubs of County Clare, Ireland, and is in demand as a master fiddler with numerous Celtic bands throughout the area. Tom Abersold, sax/flute, developed his style and skills working with big bands, jazz, rock, blues and acoustic groups throughout the Cleveland area.
Visit Website
---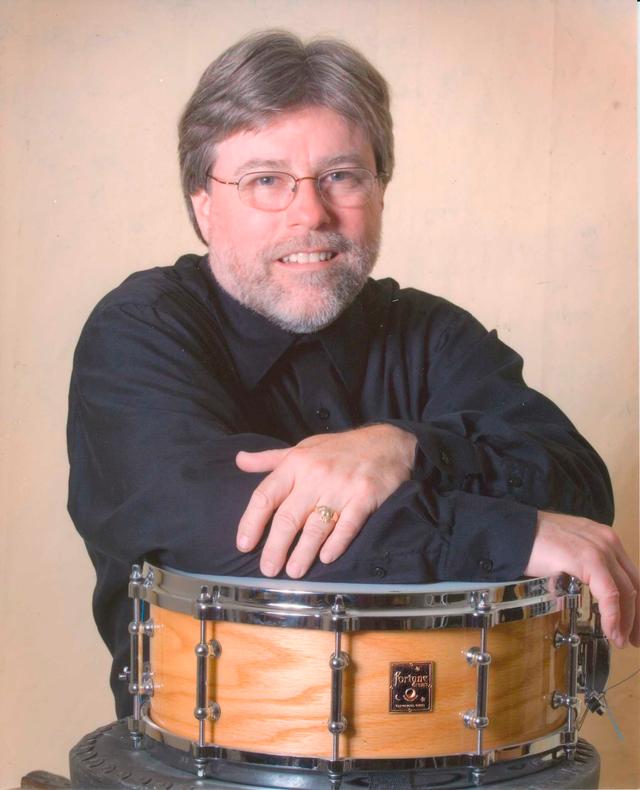 Roy King Quartet
$10.00
Saturday
1/28
8:30 pm
Buy Tickets
North Coast Drummer leads All-Star Quartet Live at Nighttown!
Featuring: Roy King-drums, Joe Leaman-piano, Tony Spicer-sax, & Aidan Plank-acoustic bass.
A longtime house drummer at Nighttown, Roy King is a valuable presence on the Cleveland jazz and pop scene as both a leader and a sideman. Roy has backed numerous artists at Nighttown including Mose Allison, Nellie McKay. His trio has featured a who's who of pianists in Cleveland including Joe Hunter, Leo Coach, Dan Maier, Ed Ridley Jr., and many more. Roy can be heard on his latest CD "Trios" released in 2009.
---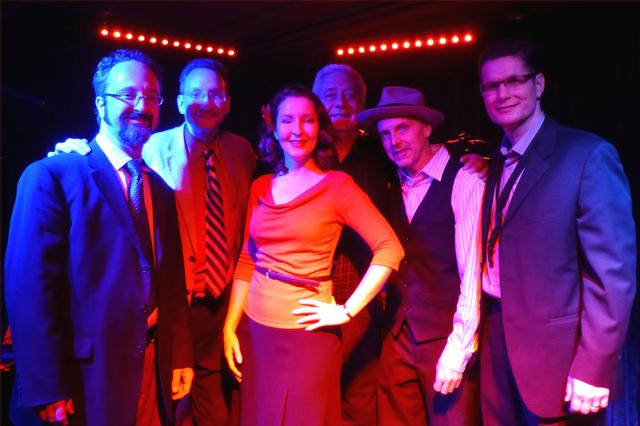 Red Light Roxy
$15.00
Sunday
1/29
7:00 pm
Buy Tickets
Hot Vintage Swinging Jazz!
Featuring: Eileen Burns-vocals, Joe Hunter-piano, Dave Sterner-sax, Daris Adkins-guitar, Demetrius Steinmetz-acoustic bass, & Glenn Davis-drums.
Red Light Roxy is a professional jazz band from Cleveland, Ohio that plays an upbeat mix of jazz standards, jump blues, swing, boogie-woogie and a dash of old-school R&B. Its repertoire comes from the Great American Songbook and includes familiar songs made famous by such legendary performers as Ella Fitzgerald, Ruth Brown, Frank Sinatra, Peggy Lee, Nat King Cole, Ray Charles and Louis Armstrong. Red Light Roxy has played at the Tri-C JazzFest, Wade Oval Wednesdays, Cain Park, Akron's LOCK IV, the Shaker Heights Art and Music Festival, Legacy Village and a variety of city summer concerts and swing dances, as well as private events.
If you're looking for an authentic experience and the music has got to be swingin', it's got to be Red Light Roxy.
Visit Website
Watch Video
---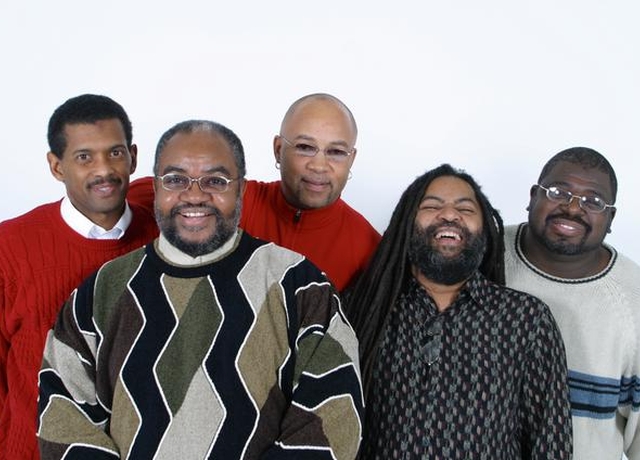 Horns & Things
$20.00
Saturday
2/04
8:30 pm
Buy Tickets
Landmark North Coast Contemporary Jazz Group live at Nighttown!
Featuring: Ken LeeGrand-sax, J.T. Lynch-sax, Sakait Baksar-piano & keys, Derrick James-electric bass, & Ray Harvin-drums.
"Horns & Things" is the powerhouse contemporary jazz ensemble that has pleased audiences throughout the years! The group was founded by saxophonists J.T. Lynch and Ken LeeGrand. In an effort to find a place for their music, which could fit the modern genre and fulfill the needs if the Main Stream market, they teamed with Bassist, Derrick James, Keyboardist, Sakait Baksar and Drummer, Ray Harvin to form the nucleus of the band. Percussionist Bill Ransom has been an addition on various recording sessions and performances. This phenomenal group has been performing for over twenty years.
They have shared the spotlight with a who's who list of legendary performers from Dexter Gordon, Freddie Hubbard and Joe Sample; to contemporary artists that include; Pieces of a Dream, Najee, Ronnie Laws, Kim Waters, Alex Bugnon and Marion Meadows. Horn's & Things has opened for R&B artists such as El Debarge, Phillip Bailey, Millie Jackson and Kevin Eubanks. They have participated in jazz festivals, headlined in concerts and performed the college circuits. Horn's & Things has five recording projects, which includes three C.D.'s. "Till the Dawn," Northern Wind","Da Boss", and their most recent release "Get Your Hat On"
Regardless of the occasion, Horn's & Things has the crossover appeal that pleases audiences of all categories and have proven over the years that they are the dynamic, explosive and intense performers required to make your venue thrive.
Don't miss a Nighttown favorite with Horns & Things live at Nighttown.
Visit Website
Watch Video
---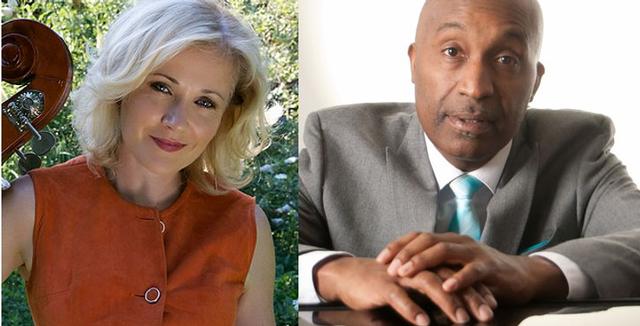 Nicki Parrott Trio featuring Bobby Floyd
$20.00
Tuesday
2/07
7:00 pm
Buy Tickets
Vocalist & Bassist from Les Paul Trio leads All-Star Trio Live @ Nighttown!
Featuring: Nicki Parrott-acoustic bass & vocals, Bobby Floyd-piano, & Bob Breithaupt-drums.
Born in Newcastle, Australia, Nicki Parrott started her musical training at age four with the piano, and at 15 switched to double bass.
After graduating high school she moved to Sydney to study jazz at the New South Wales Conservatorium of Music where she studied with various bassists including visiting artists Ray Brown and John Clayton.
Nicki was the recipient of two awards, a scholarship to Pan Pacific Music Camps at the age of 16, and first place in the 1992 Jazz Action Society's Annual Song Competition for her composition "Come and Get It". Nicki came to New York in May 1994.
In June 2000, Nicki began performing on Monday nights at the Iridium Jazz Club with the legendary guitarist and inventor, Les Paul. As part of the Les Paul Trio, Nicki worked side-by-side with guitar greats from Paul McCartney, Slash, Steve Miller to fellow Aussie, Tommy Emmanuel.
Since then she has performed with such notable musicians as Michel Legrand, Joe Wilder, Randy Brecker, Clark Terry, Jose Feliciano, Bucky Pizzarelli, John Pizzarelli, Dick Hyman, Patti Labelle & the New York Pops Orchestra, Harry Allen, Warren Vache, Marlena Shaw, David Krakauer, Ken Peplowski, Ann Hampton Callaway, Bill Mays, Scott Hamilton, Lillian Boutte, Larry Carlton and Houston Person, to name a few.
In 2007 and 2008, Nicki received back to back honors for Swing Journal's Best Jazz Vocal Album ("Moon River" and "Fly Me to The Moon", respectively).
Nicki has performed at most major festivals around the globe including the Mary Lou Williams Jazz Festival, Newport Jazz Festival, Jazz in July at the 92nd Street Y, Detroit Jazz Festival, Jazz Ascona and Bern Jazz Festival in Switzerland and many others.
Bobby Floyd's talent has launched him into a very rewarding career, putting him in demand and making him one of the favorite, first-call pianists/organists for many well known artists. He has traveled the world accompanying Ray Charles on piano and organ. He currently makes guest appearances with some of the most distinguished orchestras, including The Boston Pops, The Rochester Philharmonic, and The Detroit Symphony. He is presently the feature pianist for the world-famous and legendary Count Basie Orchestra. He also tours nationally and internationally as organist for the Grammy Award winning Dr. John.
In his hometown, Columbus Ohio, Bobby is the feature pianist & organist with the Columbus Jazz Orchestra.
Bob Breithaupt enjoys one of America's most diverse musical careers. He has appeared with a virtual "Who's Who" of great jazz talents such as Terry Gibbs, John Pizzarelli, Kirk Whalum, and dozens of others. He regularly performs with many of the nation's finest orchestras along with trumpet virtuoso Byron Stripling and Broadway star Sandy Duncan.
Bob is Professor of Music and Department Chair of Performance Studies at Capital University in Columbus, Ohio.
Watch Video
---

The Cookers
$40.00
Wednesday
2/08
7:00 pm
Buy Tickets
Legendary All-Star Septet Live on Nighttown Stage!
Featuring: Billy Harper-Tenor Sax, Donald Harrison-Alto Sax, Eddie Henderson-trumpet, David Weiss-Trumpet, George Cables-Piano, Cecil McBee-Acoustic Bass, & Billy Hart-Drums.
Experience counts, especially in jazz. The more time musicians spend interpreting tunes and interacting with others, the more articulation an audience can expect. You can hear the fruits of such work in the expressive language The Cookers bring to the bandstand and to their four critically acclaimed recordings, Warriors, Cast the First Stone, Believe and Time and Time Again (which was the iTunes Jazz CD of the year in 2014). This exciting new all-star septet summons up an aggressive mid '60s spirit with a potent collection of expansive post-bop originals marked by all the requisite killer instincts and pyrotechnic playing expected of some of the heaviest hitters on the scene today.
Billy Harper, Cecil McBee, George Cables, Eddie Henderson, and Billy Hart all came up in the heady era of the mid '60s. It was a period that found the dimensions of hard bop morphing from their original designs, and each of these guys helped facilitate the process as members of some of the most important bands of the era. Hart and Henderson were members of Herbie Hancock's groundbreaking Mwandishi group; Cecil McBee anchored Charles Lloyd's great '60s quartet alongside Keith Jarrett and Jack DeJohnette; Billy Harper was part of Lee Morgan's last group, as well as being a member of Max Roach's Quartet and Art Blakey and the Jazz Messengers; while George Cables held down the piano chair in numerous bands including groups led by Sonny Rollins, Joe Henderson, Freddie Hubbard, Dexter Gordon and Art Pepper.
David Weiss and Donald Harrison, from a more recent generation and the youngest members of the band, are experts in this forthright lingo, having gained experience performing with Art Blakey, Bobby Hutcherson, Freddie Hubbard, Charles Tolliver, Roy Haynes and Herbie Hancock.
Each member of the Cookers has spent time leading his own series of groups as well, and each has a keenly individual sound. But it's the unmistakable power of teamwork that makes this music so commanding and resonates with a kind of depth and beauty that speaks of the seasoned track record of its principals (combined, the group has over 250 years of experience in the jazz world and has been a part of over 1,000 recordings). You can feel the collective weight of that experience in their CDs and especially in their live performances. Since this version of the band was solidified in 2007 the group has performed at venues around the world, including headlining the Newprot Jazz Festival, New Orleans Jazz Fest, Playboy Jazz Festival, Vancouver Jazz Festival, Umbria Jazz Festival, Northsea Jazz Festival, Detroit Jazz Festival, Chicago Jazz Festival, The Jerusalem Jazz Festival, The Guinness Cork Jazz Festival, The Charlie Parker Jazz Festival, Jazz in Marciac, The Burghausen Jazz Festival, Jazz Terrassa,The Healdsburg Jazz Festival, Jazz Viersen, Ronnie Scott's and Yoshi's.
Don't miss this unbelievable group at Nighttown!!
Visit Website
Watch Video
---
Nellie McKay
$30.00
Friday
2/10
8:30 pm
Buy Tickets
Saturday
2/11
8:30 pm
Buy Tickets
Singer/Songwriter, pianist, & comedienne in special Solo Show at Nighttown! Featuring music from her new CD "My Weekly Reader". Back by Popular Demand!
The New Yorker has warily described McKay as "funny and touching, ceaselessly clever and scarily talented."

McKay co-created and starred in the award-winning off-Broadway hit Old Hats and has written three acclaimed musical biographies - I Want to Live!, the story of Barbara Graham, the third woman executed in the gas chamber at San Quentin,
Silent Spring: It's Not Nice to Fool Mother Nature, an exploration of environmental pioneer Rachel Carson, and A GIRL NAMED BILL - The Life and Times of Billy Tipton, named one of the Best Concerts of 2014 by The New York Times.

A recipient of People for the Ethical Treatment of Animals Humanitarian Award in recognition of her dedication to animal rights, Nellie is an annoyingly vocal advocate for feminism, civil rights and other deeply felt progressive ideals. She is currently part of the campaign to get horse-drawn carriages off the streets of New York City.

Nellie has released six full-length albums, including Normal As Blueberry Pie: A Tribute to Doris Day ("among the killer overhauls of American standards" - The New York Times) and her latest, My Weekly Reader, music of the '60s produced by Beatles engineer Geoff Emerick ("[Nellie] manifests more historical grasp than any psych band yet to show its hand. – Robert Christgau).

She has won a Theatre World Award for her portrayal of Polly Peachum in the Broadway production of The Threepenny Opera and performed onscreen in the films PS I Love You and Downtown Express, as well as writing original music for the Rob Reiner film Rumor Has It and contributing to the Emmy-winning documentary, Gasland.

Nellie contributed the forward to the 20th anniversary edition of The Sexual Politics of Meat, by Carol J. Adams. Her writing has also appeared in The Onion, Interview and The New York Times Book Review.
Visit Website
Watch Video
---
Hubb's Groove w/Mariama Whyte & Myron Davis
$20.00
Monday
2/13
7:00 pm
Buy Tickets
9:00 pm
Buy Tickets
Pre Valentine's Day Celebration with Soul and Jazz Vocalists Mariama Whyte & Myron Davis w/Hubb's Groove.
Featuring: Robert Hubbard-Drums, Tony Watson-Sax, George Granville-Keyboards, & Al Parker-bass.
---
Hubb's Groove w/Stephen Fowler & Sarah's Girl (Stacey Crawford)
$20.00
Tuesday
2/14
7:00 pm
Buy Tickets
9:00 pm
Buy Tickets
Valentine's Day Celebration with North Coast Vocalists Stephen Fowler & Sarah's Girl (Stacey Crawford) w/Hubb's Groove.
Featuring: Robert Hubbard-Drums, Tony Watson-Sax, George Granville-Keyboards, & Al Parker-bass.
---
Tri-C Soundworks
$15.00
Wednesday
2/15
7:00 pm
Buy Tickets
All-Star North Coast Tri-C JazzFest Octet hits the stage at Nighttown!
Featuring: John Klayman-tenor sax, Jack Schantz-trumpet, Howie Smith-alto sax, Chris Anderson-trombone, Bob Ferrazza, guitar, Theron Brown-piano, Glenn Holmes-acoustic bass, & Reggie Jackson-drums.
SoundWorks was founded by Tri-C JazzFest in 2009 to be a resident ensemble of JazzFest with a working collective of Northeast Ohio musicians showcasing their skills as composers, arrangers and performers. Since 2009, SoundWorks has re-imagined the works of legendary artists such as McCoy Tyner, Dexter Gordon, Miles Davis, John Coltrane, Jim Hall and The Liberation Music Orchestra with Charlie Haden.
While the presentation of repertoire material is part of the vision, there has always been an emphasis on presenting the new music and/or arrangements by members of SoundWorks.
Watch Video
---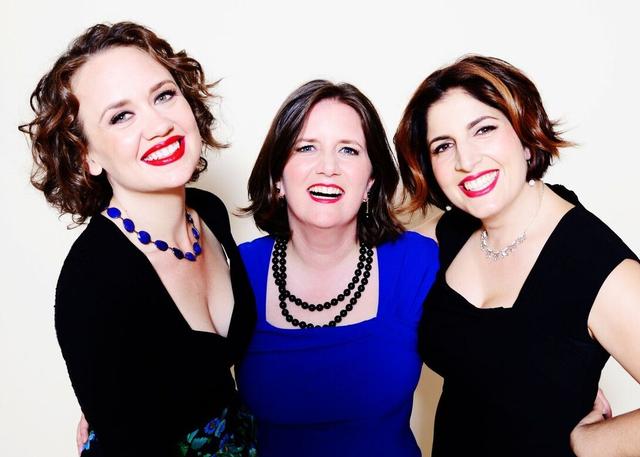 Duchess
$20.00
Thursday
2/16
8:00 pm
Buy Tickets
Rapidly Rising NYC Vocal Group featuring: Amy Cervini, Hilary Gardner, Melissa Stylianou Live at Nighttown!
Also Featuring: Carmen Staaf-Piano, Matt Aronoff-acoustic bass, & Jared Schonig-drums.
Sure-footed swing, sweet-toned harmony and ever-insouciant charm are embodied in the new jazz vocal trio Duchess, featuring notable New York singers Amy Cervini, Hilary Gardner and Melissa Stylianou. Blending the classic and the contemporary DUCHESS has quickly earned a reputation for beautiful singing and big fun at the group's shows of "girl-on-girl harmony," as the three so saucily put it. The New York-based threesome made its debut on record with the eponymous Duchess, released by Anzic Records in February 2015. The album channels the 1930s inspiration of the virtuosic Boswell Sisters into a wonderfully entertaining package.
"Three fine singers...join together in swinging harmony to whip up music that traffics in delight…this fresh-voiced triumvirate plays it straight from the heart, leaving any trace of camp or post-modern irony at the door."
— The New Yorker
"…the vocal trio Duchess is a beacon of jovial esprit. "
— Bobby Reed, Downbeat Editor's Pick
"This threesome devises original arrangements of mostly vintage songs, both familiar and offbeat. They understand that swinging music goes hand in hand with an audacious sense of humor."
— Will Friedwald, Wall Street Journal
Visit Website
Watch Video
---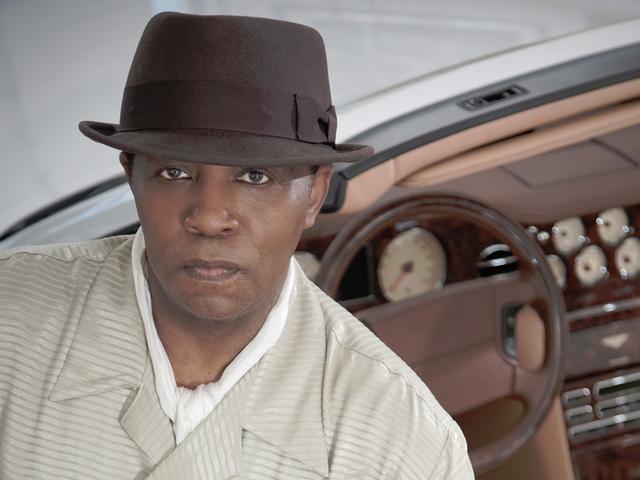 Norman Connors Featuring Bobby Lyle
$40.00
Friday
2/17
8:00 pm
Buy Tickets
10:00 pm
Buy Tickets
Saturday
2/18
8:00 pm
Buy Tickets
10:00 pm
Buy Tickets
Legendary Drummer and Producer Back at Nighttown! With Very Special Guest Bobby Lyle on Piano & Keyboards.
Playing all of his hits including "You are My Starship", "Valentine Love", "Betcha My Golly Wow", and More!
Like Roy Ayers, George Benson, and Patrice Rushen, Norman Connors is best known for his major RB hits but started out as a jazz improviser. The drummer/composer was born and raised in Philadelphia, where he lived in the same neighborhood as Bill Cosby and became interested in jazz when he was only a child. Connors was in junior high when he began sneaking into jazz clubs and sat in for Elvin Jones at a John Coltrane gig.
Connors went on to study music at Philly's Temple University and the Juilliard School of Music in New York. Gigs with Jackie McLean, Jack McDuff and Sam Rivers followed, and he was first recorded as a sideman when Archie Shepp employed him on his 1967 Impulse session Magic of JuJu.
After touring with Pharoah Sanders and playing on several of his albums, Connors signed with Buddah's Cobblestone label in 1972 and recorded his first album as a leader, Dance of Magic. A few more jazz-oriented Cobblestone and Buddah dates followed, and it was in 1975 that Connors made R&B his main priority with Saturday Night Special (which included the number ten soul hit "Valentine Love"). The rest of the 1970s found Connors featuring R&B singers prominently (including Michael Henderson, Jean Carn, and the late Phyllis Hyman) and scoring such R&B hits as "We Both Need Each Other," "Once I've Been There," and the lovely "You Are My Starship."
Currently Norman Connors is touring in support of his latest CD "Star Power" on Shanachie records. He will be featuring his six piece touring group and promises to perform all of his classic hits.
Don't miss legendary drummer, producer, and vocalist Norman Connors for a special engagement in the intimate Music Room of Nighttown.
Visit Website
Watch Video
---
Amanda Walsh & Friends
$10.00
Thursday
2/23
8:00 pm
Buy Tickets
Vocalist, Pianist, & Singer/Songwriter debuts material from her brand New CD Live at Nighttown! With Special Guests!
---
Mo Mojo
$15.00
Friday
2/24
8:30 pm
Buy Tickets
Celebrate Mardi Gras with 6 Piece Zydeco, and World Music Group Mo Mojo featuring Jen Maurer Live at Nighttown!

Planning a
reception,

wedding,

b

usiness
meeting,
graduation, birthday or B'nai Mitzvah?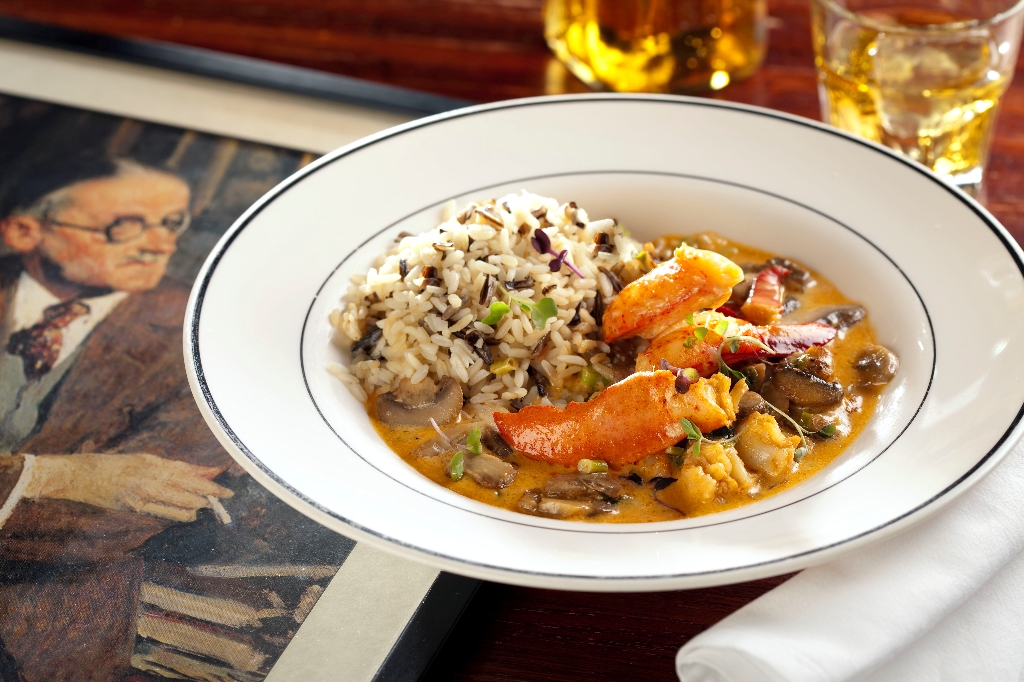 . . . . . . . . .think Nighttown!

We give you the best package in town at a price that won't break the bank. And everything is included at no extra charge. Our experience is as accommodating as our atmosphere. Private function spaces from 20 - 150. Valet parking available.
To book your party, call Brendan Ring directly at

216-952-9133

Nighttown uses Yamaha Pianos exclusively


For more information about the

Yamaha C-7

,
The New

Avant

Grand Piano or any of the Yamaha pianos,
Please contact Mattlin-Hyde at (440) 449-6180
Nighttown drums provided by




www.fortunedrums.com
Nighttown/JWP graphic designer
Kathy Kelly
216-941-5439



Gerry Paluck RPT

Registered Piano Tuner/Technician

(216) 346-9308
www.gerrythetuner.com
Looking for great music
on the radio
and the web?

Check out the
Nighttown / Jim Wadsworth Productions
Radio Guide. Updated 10/10/15

Radio List (in pdf)
Thanks to
Bruce Amsel
for
compiling and keeping the list up to date!!!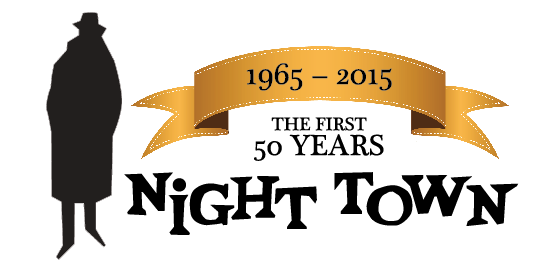 12387 Cedar Road (top of Cedar Hill)
Cleveland Heights, OH
216-795-0550
No need to make an additional table reservation -
it's already included with your concert tickets!!
www.nighttowncleveland.com
Map to
N
ight
t
own
Producers of All the Great Music at Nighttown
Call us for Music for your Private Event
216-721-5624 jwadsworth@aol.com
www.jwpjazz.com

To Purchase Concert Tickets

No need to make an additional table reservation -
it's already included with your concert tickets!!








"Late Night at Nighttown"
Fridays Moss Stanley on piano 10:30PM - 1:00AM No cover
Saturdays Jackie Warren on piano 10:30PM - 1:00AM No cover





Friday, January 6 Evelyn Wright with David Thomas Trio 8:30 PM $10.
Vocalist from the Cleveland Jazz Orchestra Evelyn Wright with Pianist David Thomas & Trio Live at Nighttown!



Saturday, January 7 Travis 'Moonchild' Haddix 8:30 PM $15.
World Class Bluesman orbits in to Nighttown with his swinging, and soulful 8 Piece Band with full horn section!



Thursday, January 12 Debbie Darling Duo 7:30 PM $10.
Northeast Ohio Jazz Vocalist & Singer/Songwriter live at Nighttown! Featuring Owen Rasmussen on guitar, and piano.



Friday, January 13 Sammy DeLeon Latin Jazz Sextet 8:30 PM $15.
Heat up the Cold Winter when Great Lakes leading Latin Jazz Group hits the stage at Nighttown!
Featuring: Sammy DeLeon-timbales & vocals, Jackie Warren-piano, Nelson Orta-percussion, Scott McKee-trumpet, Dick Ingersoll-sax, & Jose 'Cheo" Hernandez-bass.



Saturday, January 14 Cleveland Public Schools All-City Vocal Ensemble 8:30 PM $5.
Top Vocalists from the Cleveland Public School All-City Ensemble hit the stage at Nighttown! With backing by David Thomas-Musical Director & Piano, Tony Deadwiley-Bass, & Dion Williams-drums.



Thursday, January 19 Russian Duo 8 PM $15.
Russian Folk Music, Romances, Dances, Classical Music, Gypsy Melodies, Russian Songs.
Featuring: Oleg Kruglyakov-balalaika & vocals, & Terry Boyarsky-piano.



Saturday, January 21 The Four Freshmen 5 & 7 PM $30.
Legendary Vocal Group back at Nighttown! Playing music from their new CD "Four Freshmen & Friends".
Featuring: Bob Ferreira, Curtis Calderon, Tommy Boynton, & Stein Malvey.



Wednesday, January 25 Randie Shane & Jonathan Hooper 7 PM $15.
Cabaret, Musical Theater, and Jazz from NYC Vocalist Randie Shane & Cleveland Pianists Jonathan Hooper Live at Nighttown!



Thursday, January 26 John McCutcheon 8 PM $30.
Singer/Songwriter & Folk Music Legend returns to Nighttown! Back by popular demand!



Friday, January 27 Laura Webster & Friends 8:30 PM $15.
Vocalist and Professor of Music at Hathaway Brown Laura Webster sings standards, show and pop tunes, jazz, and more
Featuring: Laura Webster-vocals, Jim Carr-guitar & vocals, Nikki Custy-violin, & Tom Abersold-sax.



Saturday, January 28 Roy King Quartet 8:30 PM $10.
North Coast Drummer leads All-Star Quartet Live at Nighttown!
Featuring: Roy King-drums, Joe Leaman-piano, Tony Spicer-sax, & Aidan Plank-acoustic bass.



Sunday, January 29 Red Light Roxy 7 PM $15.
Hot Vintage Swinging Jazz! Featuring: Eileen Burns-vocals, Joe Hunter-piano, Dave Sterner-sax, Daris Adkins-guitar, Demetrius Steinmetz-bass, & Glenn Davis-drums.



Saturday, February 4 Horns & Things 8:30 PM $20.
Landmark North Coast Contemporary Jazz Group live at Nighttown!
Featuring: Ken LeeGrand-sax, J.T. Lynch-sax, Sakait Baksar-piano & keys, Derrick James-electric bass, & Ray Harvin-drums.



Tuesday, February 7 Nicki Parrott Trio featuring Bobby Floyd 7 PM $20.
Vocalist & Bassist from Les Paul Trio leads All-Star Trio Live @ Nighttown!
Featuring: Nicki Parrott-acoustic bass & vocals, Bobby Floyd-piano, & Bob Breithaupt-drums.



Wednesday, February 8 The Cookers 7 PM $40.
Legendary All-Star Septet Live on Nighttown Stage!
Featuring: Billy Harper-Tenor Sax, Donald Harrison-Alto Sax, Eddie Henderson-trumpet, David Weiss-Trumpet, George Cables-Piano, Cecil McBee-Acoustic Bass, & Billy Hart-Drums.



Friday & Saturday, Feb. 10-11 Nellie McKay 8:30 PM $30.
Pre Valentine's Shows with Singer/Songwriter, pianist, & comedienne in special Solo Show at Nighttown!
Featuring music from her new CD "My Weekly Reader". Back by Popular Demand!



Monday, Feb. 13 Hubb's Groove w/Mariama Whyte & Myron Davis 7 & 9 PM $20.
Pre Valentine's Day Celebration with Soul and Jazz Vocalists Mariama Whyte & Myron Davis w/Hubb's Groove.
Featuring: Robert Hubbard-Drums, Tony Watson-Sax, George Granville-Keyboards, & Al Parker-bass.



Tuesday, Feb. 14 Hubb's Groove w/Stephen Fowler & Sarah's Girl (Stacey Crawford) 7 & 9 PM $20.
Valentine's Day Celebration with North Coast Vocalists Stephen Fowler & Sarah's Girl (Stacey Crawford) w/Hubb's Groove.
Featuring: Robert Hubbard-Drums, Tony Watson-Sax, George Granville-Keyboards, & Al Parker-bass.



Wednesday, Feb. 15 Tri-C Soundworks 7 PM $15.
All-Star North Coast Tri-C JazzFest Octet hits the stage at Nighttown!
Featuring: John Klayman-tenor sax, Jack Schantz-trumpet, Howie Smith-alto sax, Chris Anderson-trombone, Bob Ferrazza, guitar, Theron Brown-piano, Glenn Holmes-acoustic bass, & Reggie Jackson-drums.



Thursday, Feb. 16 Duchess 8 PM $20.
Rapidly Rising NYC Vocal Group featuring: Amy Cervini, Hilary Gardner, Melissa Stylianou Live at Nighttown!
Also Featuring: Carmen Staaf-Piano, Matt Aronoff-acoustic bass, & Jared Schonig-drums.



Friday & Saturday, Feb. 17 & 18 Norman Connors Featuring Bobby Lyle 8 & 10 PM $40.
Legendary Drummer and Producer and Group back at Nighttown! With Very Special Guest Bobby Lyle on Piano & Keyboards.
Playing all of his hits including "You Are My Starship", "Valentine Love", 'Betcha My Golly Wow", & more!



Thursday, Feb. 23 Amanda Walsh & Friends 8 PM $10.
Vocalist, Pianist, & Singer/Songwriter debuts material from her brand New CD Live at Nighttown! With Special Guests!



Friday, Feb. 24 Mo Mojo 8:30 PM $15.
Celebrate Mardi Gras with 6 Piece Zydeco, and World Music Group Mo Mojo featuring Jen Maurer Live at Nighttown!




###