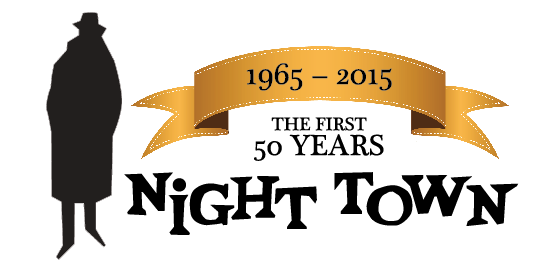 great dining | great music

12387 Cedar Road (top of Cedar Hill)
Cleveland Heights, OH
216-795-0550

www.nighttowncleveland.com
Map to Nighttown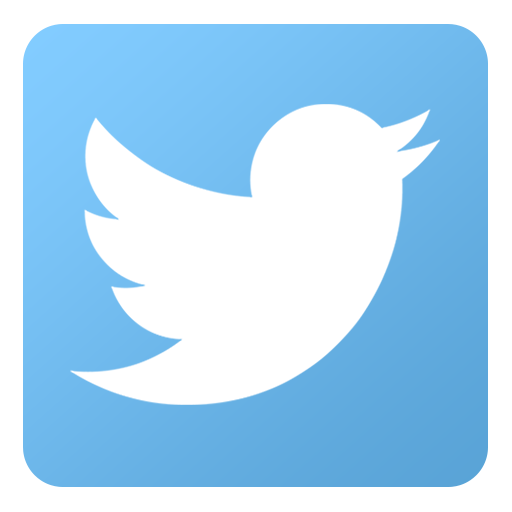 To Purchase Concert Tickets

No need to make an additional table reservation -
it's already included with your concert tickets!!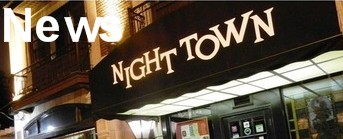 ---
New Shows Recently Added




10/23 Archie McElrath Quartet
10/24 Monica DaSilva / Chad Alger Duo + Moises Borges
10/25 Abdou Mboup & Mwatabu Okantah/Vince Robinson/Jazz Poets
10/27 Mark Russo Quintet / Tribute to Kenny Dorham & Blue Mitchell
10/28 Helen Welch
10/29 Danny Lerman with Forecast
10/30 Caroline Davis & Caili O'Doherty Quartet
11/03 Hal Walker
11/04 Jane Bunnett & Maqueque
11/06 Dred Scott Trio + Tom Scott
11/11 Peter & Will Anderson Trio
11/13 Joan Ellison in Get Happy! Judy Garland 1944-'54


---
"Late Night at Nighttown" ** Every Week **

Fridays
Moss Stanley
on piano 10:30PM - 1:00AM No cover
Saturdays
Jackie Warren
on piano 10:30PM - 1:00AM No cover
Nighttown Newsletter

Click he
re to sign up for the Nighttown newsletter. Subscribers receive advance notice and discounts to many of the shows.
Nighttown

Tickets

and Seating Policy


To purchase tickets click here, Do not make an additional table reservation - it is already included with your purchased tickets. All seats are General Admission. All seating is based on the time that you arrive for the show and based on how many people are in your party and where we have tables of that size. You may be sharing a table with other people.


---
Nighttown Student Discount Policy
Students up to age 26 are 1/2 off the regular price. Student priced tickets are only available the night of the show, are available only at the door, and are subject to availability. Students must have a photo ID from a generally-recognized high school, college or university. Full-paying ticket holders get priority on admission and seating. Certain select shows have no discount based on arrangements with the artist. On evenings when there are two shows (i.e. shows at 7 & 9PM), the discount is only good for the second show. Students under the age of 18 must be accompanied by an adult paying full price in order to be eligible for the discount.

---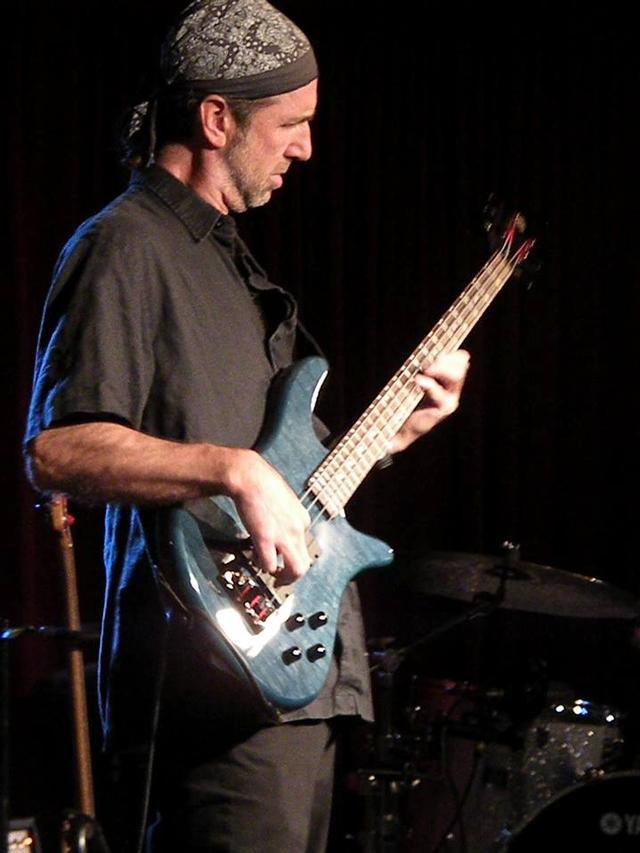 Tony Cuda & His Jazz Cats
$10.00
Sunday
10/16
7:00 pm
Buy Tickets
CD Release Concert!
Bassist leads All-Star North Coast Contemporary Jazz Group featuring: Tony Cuda-electric bass, leader, & composer, Chris Cuda-guitar, Dan Maier-piano & keys, Dave Kasper-sax, & Carlos Kincaid-drums + Special Guests!
Tony Cuda is a bass player and composer. He is a graduate of Cleveland Hts High. Tony attended Berklee College of Music in Boston for 3 years in the late 1970's and received a Masters degree from John Carroll University in education. His musical influences include Weather Report, Chic Corea, Mahavishnu Orchestra, Miles Davis, Yes, King Crimson and many others. As part of CuDa, RenKo & CuDa, the band released 3 CD's and performed as an opening act for many international artists.
Dan Maier attended Berklee School, New England Conservatory, and studied jazz piano with Lennie Tristano, Jaki Byard, Ran Blake. In NYC, Dan was a member of Blood, Sweat, and Tears, and toured with Philip Glass and Woody Herman. In Cleveland, Dan plays at the jazz club, Nighttown, where he recently led trios for Cheryl Bentine of Manhattan Transfer, Nicole Henry, Alexis Cole, Jackie Ryan, and Ann Hampton Callaway.
Chris Cuda is a self-taught acoustic/electric/synth guitarist. Chris has a new release coming out this year with Kip Reed (Bass), Steve Renko (Drums), as well as other guests. Chris has recorded and/or performed with David Thomas (Rocket From The Tombs & Pere Ubu), Horns & Things, Sonny Geraci (The Outsiders), Len Berry, Tommy Roe, Freddy "Boom Boom" Cannon, Leslie Gore, Billy J. Krammer, The Shangri-La's, Gilby Clarke (Guns & Roses, MC5, Heart), and Chris's primary band - CuDa RenKo CuDa since 2006.
Visit Website
Watch Video
---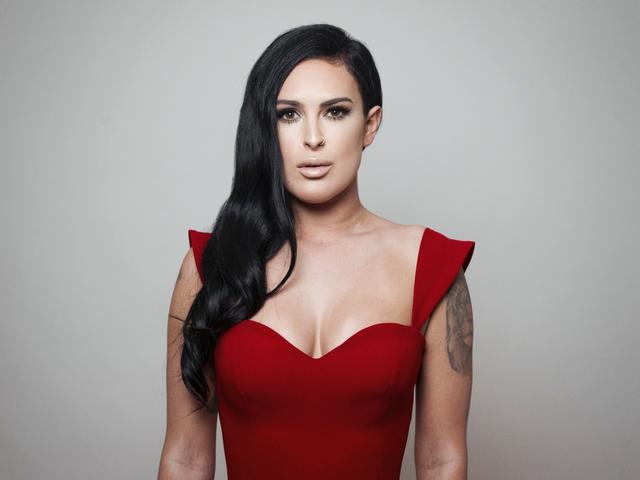 Rumer Willis: Over The Love Tour
$20.00
Monday
10/17
7:00 pm
Buy Tickets
Daughter of Bruce Willis and Demi Moore makes her Cleveland debut at Nighttown with her terrific Post-Modern Cabaret Show!
Rumer began singing at the age of 3, performing for her family in their living room. She joined a music conservatory in Idaho at the age of 12 studying opera and then continued her classical training at Interlochen Arts Academy. Lending her talents to various musical theatre productions in high school as well as joining the Jazz Band, her love of music only continued to grow. In 2014 she started a weekly residency at the famed Sayers Club in Hollywood, where she honed her stage presence and sultry vocals. After releasing her cover of Britney Spears' "Toxic" on iTunes last year, she took the stage for her Broadway Debut as Roxie Hart in "Chicago."
Most recently she made her solo cabaret debut at the famed Cafe Carlyle, receiving rave reviews from the NY Times and other publications across the board. She is currently working on her debut album with legendary writer and producer Linda Perry.
Rumer recently finished filming on "Hello Again" in NYC opposite Audra McDonald. She just wrapped up one of "Chicago's" must successful runs on Broadway playing the lead role of "Roxie Hart" and recently won the 20th season of DANCING WITH THE STARS alongside her dancing partner Valentin Chmerkovskiy. Rumer booked a leading role opposite Bethany Joy Lenz in E! Network's 1 hour pilot SONGBYRD and also recently completed filming a leading role in the independent feature RETURN TO SENDER opposite Nick Nolte, Rosamund Pike and Shilo Fernandez. Additionally, Willis wrapped a starring role in the Rita Merson directed indie THERE'S ALWAYS WOODSTOCK, opposite Brittany Snow, Katey Sagal, James Wolk and Jason Ritter. Her most recent television appearances are ABC Family's PRETTY LITTLE LIARS, the CW's 90210, HAWAII FIVE-0 and WORKAHOLICS. Her numerous film credits include SORORITY ROW, THE HOUSE BUNNY opposite Anna Farris, HOSTAGE, NOW AND THEN and the upcoming THE ODD WAY HOME.
Don't miss the debut performance in NE Ohio on Monday October 17 of the next great singer, cabaret, and Broadway artist, Rumor Willis.
Watch Video
---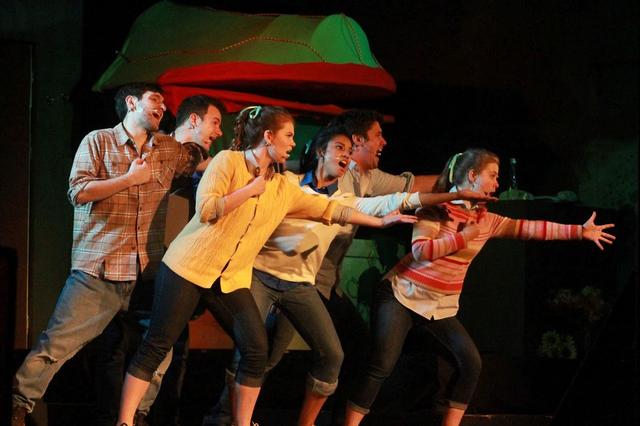 Case Footlighters
$10.00
Tuesday
10/18
7:00 pm
Buy Tickets
A Capella Vocal Group from Case Western lights up the Nighttown Stage!
Come spend the evening with us as some of the top theatrical vocalists from Case Western Reserve University present a diverse cabaret-style performance of songs from our favorite musicals! ?The night will include one of the first public performances from our upcoming production of Heathers: The Musical, opening November 3 and running for one weekend only.
Two recent Footlighters alumni will also be joining us on stage: ?Beau Reddington (CWRU '14) and Michael Knobloch (CWRU '14), ?who is starring in French Creek Theater's upcoming production of Jekyll & Hyde.
Since 1998, The CWRU Footlighters have been bringing musical theater to the Case Western Reserve University and University Circle communities. Every semester, the club produces an entirely student-run and student-driven musical. We have produced such big-name shows as Avenue Q, RENT, Sweeney Todd, Next to Normal, and Spring Awakening, as well as lesser-known musicals such as Evil Dead: The Musical and The Wild Party. Each and every one of these shows is performed, directed, choreographed, designed, built, and publicized by students.
---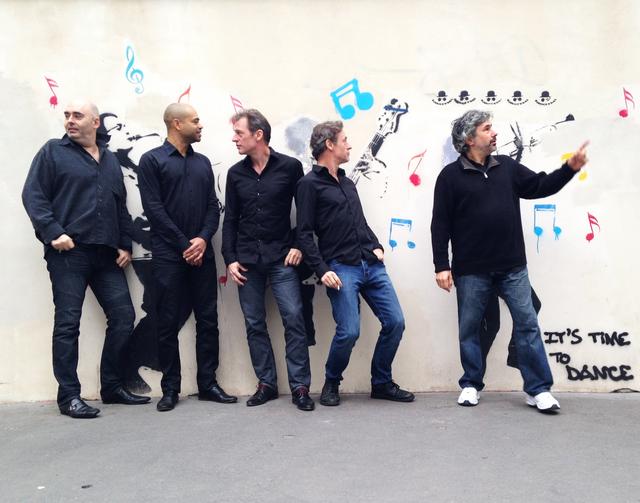 Moutin Factory Quintet
$20.00
Wednesday
10/19
7:00 pm
Buy Tickets
From Paris & NYC! Twin Brothers Francois & Louis Moutin lead cutting edge All-Star Quintet! CD release event for new album "Deep" releasing in September.
Featuring: Francois Moutin - acoustic bass, Louis Moutin - drums, Manu Codjia - guitar, Jean Michel Pilc - piano, & Christophe Monniot - saxophones.
"In the course of recording three albums withits current lineup, the Parisian powerhouse of
brothers François and Louis Moutin's Reunion Quartet has quickly established itself as one of the
most creative new bands of the decade."
- Jennifer Odell -Downbeat
For the last ten years, master drummer Louis Moutin and bass monster Francois Moutin have been co-leading the Moutin Reunion Quartet, relentlessly touring both America and Europe, performing their own original compositions with astounding partners Jean-Michel Pilc on piano and Rick Margitza on tenor sax. They have released six albums, each of them generating lots of laudatory press and extensive airplay.
The Moutin Factory Quintet is co-lead by twin brothers Francois Moutin on acoustic bass and Louis Moutin on drums. Both in their forties, they enjoy a chemistry that only twin brothers can know.
The Moutin Factory Quintet, created in 2013 by the twins of jazz Francois Moutin and Louis Moutin, has evolved in 2015 when a historic partner of the Moutin brothers joined the group: the extraordinarily powerful and inspired pianist Jean Michel Pilc.
This renewal of the team has enriched the sound and the musicality of the quintet, enhancing lyricism and inventiveness. Between the personalities of saxophonist Christophe Monniot, acrobat of the poetry, of guitarist Manu Codjia, alchemist of the sensuality, and of this uniquely creative piano-bass-drums trio, the chemistry is breathtaking. It blossoms on landscapes of subtle beauties, tells stories conveying poetry, love and the trance of dance.
"DEEP", their new album, is a must. It unveils the compositions imagined by Francois Moutin and Louis Moutin, inspired by the sound of this new group. Their melodies and rhythms generously carry us in a world of deep emotions and lead us into sharing their jubilation of being fully alive.
Visit Website
Watch Video
---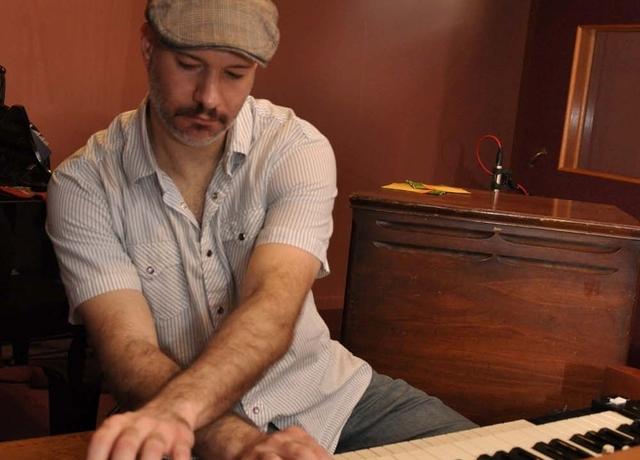 Brian Charette Trio + Benny Sharoni
$15.00
Thursday
10/20
8:00 pm
Buy Tickets
NYC Organ/Keyboard Trio meets Saxophonist from Israel/Boston in Summit Meeting at Nighttown!
Featuring: Brian Charette-organ & keys, Jim Alfredson-organ & keys, Jordan Young-drums, & Special Guest Benny Sharoni-sax.
Grammy nominated, Hammond organist, Brian Charette has established himself as a leading voice in modern jazz. He has worked with many notable artists such as Joni Mitchell, Chaka Khan, Lou Donaldson, and countless others. Since moving to New York in 1995 from his native Meriden, Connecticut, Charette has become an integral part of the New York City jazz scene.
Brian is a SteepleChase recording artist, and has just released his third recording for them, "Music for Organ Sextette". He also just finished a solo organ recording that will be out in January 2013. Brian performs regularly all over the world. This year, Brian has been playing very successful engagements in NYC, LA, Spain, Indonesia, Czech Republic, and Germany.
Brian writes master classes regularly for Keyboard Magazine, and has recently become a Nord endorsed artist. In June, Downbeat Magazine gave "Music for Organ Sextette" 3 1/2 stars and listed Brian as a "Rising Star" in the 2012 Critics Poll.
As a sideman, Brian records with many popular jazz artists; most recently with Tony Desare, Bucky Pizzarelli, Mike DiRubbo and Vic Juris. Mr. Charette is also featured prominently on two new Mel Bay instructional DVDs by Rodney Jones and Sheryl Bailey.
Bill Milkowski of Jazz Times has called Brian "one of the best of the new breed of B3 Players". Keyboard Magazine's Carl Lumma said "if you care a whit about the future of music you owe this album a listen". Edward Blanco of Ejazzreview calls Charette's playing "Dazzling" and "Virtuosic"
Visit Website
Watch Video
---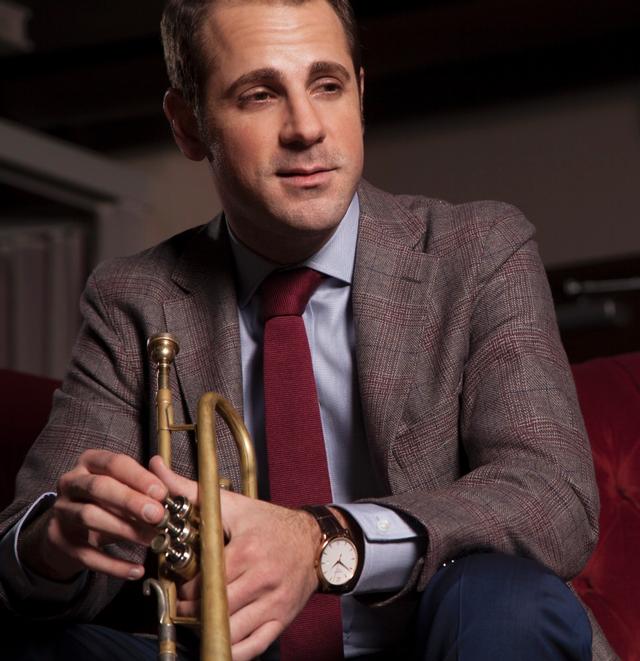 Dominick Farinacci Quintet


$30.00


Friday

10/21


8:30 pm

Sold Out



Rising Trumpet Star & his NYC Quintet play Music from his Brand New CD "Short Stories" on Mack Avenue Records, Live at Nighttown!
Dominick Farinacci is set to release his Mack Avenue Records debut, Short Stories--a compelling suite of music with a repertoire that spans genres and generations united by the trumpeter/composer's soulful conception. Bringing together songs from Tom Waits, Horace Silver, Dianne Reeves and the Gipsy Kings as well as original compositions, Farinacci has managed to create his own musical universe, aided by musicians of the highest caliber. All of the songs have a narrative that any listener can relate to.
Farinacci had already achieved enough stature by his mid-teens that Wynton Marsalis offered to help him set his sights on coming to New York, and by 2001, Farinacci was one of only four trumpeters in the world to be selected as the inaugural students in The Juilliard School's first jazz curriculum. During his school years and afterwards, Farinacci immediately distinguished himself as a soloist/bandleader/composer with a vision.
Soon thereafter, Farinacci was named the first Global Ambassador for Jazz at Lincoln Center and traveled to Qatar where his world expanded beyond his wildest dreams. Throughout the two years that Farinacci spent there, he broadened his activities to include dozens of different projects, where the goal was, through his music and outreach activities, to unite communities and overcome barriers of every sort.
Life itself has many different sorts of mentorship built into it. A life in the arts can't exist without these kinds of relationships, and Short Stories is the fruit of the coming together of two kindred spirits, Farinacci and LiPuma, from the same home town (Cleveland, Ohio), separated by just under half a century in age. What unites them is a clear, moern aesthetic vision that combines the highest musical standards with a desire to be agents of change.
LiPuma's credits as a producer are far too numerous to list here; suffice it to say he has played an essential role in the sound of the last 50 years, with 35 albums certified gold or platinum, four GRAMMY® Award wins and 33 nominations. If you have heard Sir Paul McCartney, Barbra Streisand, Miles Davis, George Benson, Natalie Cole, Dave Mason, Diana Krall and Dr. John--you have heard Mr. LiPuma's work.
Amazingly, Farinacci found time during his Middle East years to also play an integral role in the conception and build out of Cuyahoga Community College's Tommy LiPuma Center for Creative Arts.
There are so many superlatives thrown around these days that they seem to have lost their effect; but as this unique and deeply grounded album sinks into your consciousness, you will undoubtedly come to the conclusion that Dominick Farinacci is not only one of the truly outstanding musicians of his generation, but also that what is behind the music is nothing short of miraculous. In Farinacci's own words: "While Short Stories is the title of this particular recording, it has come to represent a culmination of things I'm most passionate about - performance, education, music & wellness and community-based cultural collaborations - unfolding in the music and touring around the world."
Visit Website
Watch Video
---

Morgan Mecaskey, Gretchen Pleuss, Hallie Sinclair, Haley Margaret
$10.00
Saturday
10/22
8:30 pm
Buy Tickets
Emerging Singer/Songwriters from the North Coast light up the Nighttown Stage! The art of song: four songwriters from northeast Ohio.
Hallie Sinclair has been playing piano since the age of four. She was taken to her first film, and immediately upon arriving at home began to repeat the score on her family's piano. She began formal lessons shortly thereafter at a local teacher's urging. She later graduated with a Bachelors of Arts degree in Piano Performance, where she also continued her studies and participation in orchestras, chamber groups and collaborative studies in violin as well as piano.
Hallie had her debut as a singer songwriter at Nighttown at the age of nineteen, with members of the Cleveland Jazz Project. Since then she has continued to write and perform her own compositions in various venues in and around the Cleveland area, as well as Toronto. Hallie lived in Toronto for the last three years where she collaborated with her main band writing all original compositions as the lead singer, lyricist and keyboardist.
She is now reentering the Cleveland scene, working towards mastering a selection of classical pieces and her own creative endeavors.
Haley Margaret Schaffer is a singer-songwriter/barista from the tiny farming village of Monreoville, OH.
Although she has been singing and performing for the majority of her life, her professional career in music took off when she helped form the group, The Womack Family Band (later shortened to The Womacks in 2013) in 2009 with Noah Heyman, Tony Schaffer, and Cory Webb.
While with the Womacks, she had the opportunity of sharing music and many special moments with folks all along the East Coast. Together they recorded four studio albums as well as one live album, hosted a music festival, and played countless shows.
Gretchen Pleuss - "As with some of her proudly stated musical heroes, which include Nick Drake, Joni Mitchell, Paul Simon, and Ani Difranco, Gretchen Pleuss keeps the music above the standard, three-chord, coffee-house troubadour sound with some cool chord progressions (a la Mitchell) and grooves underneath layered vocal harmonies. Pleuss also trusts her lilting melodies enough to use her quiet, emotive alto to sell her lyrics (i.e. there's not a log of manic melisma trying to tear your eardrums off)." - Malcolm X Abram
Morgan Mecaskey is an American musician, singer-songwriter, and multi-instrumentalist living in Cleveland, Ohio. The former front of acclaimed local indie/folk band Tinamou, Mecaskey made her solo debut in 2012 with the EP, "Righteous Kind". "Righteous Kind" is a heart and head experience for the listener: earnest lyrics delve into metaphysical questions while vivid soundscapes, whimsical motifs, and fat beats build the bold and beguiling album.
Mecaskey has been likened to artist Jeff Buckley in the way she composes and coveys her music. An apt comparison, Mecaskey's forceful, assured presence, deliberate arrangements, and confident handling of the guitar create an unorthodox, ethereal, visceral musical experience.
"Lover Less Wild", Mecaskey's most recent recording, commences with the shimmering, passionate anthem "White Horse", wherein Mecaskey croons, "Sometimes, I don't feel like who I really am" over and over. It's a solid anthem that sets the tone for the EP.
Both "Lover Less Wild" and "Righteous Kind" were recorded and engineered by Dave Douglas at Danger House (Cleveland, OH).
Visit Website
---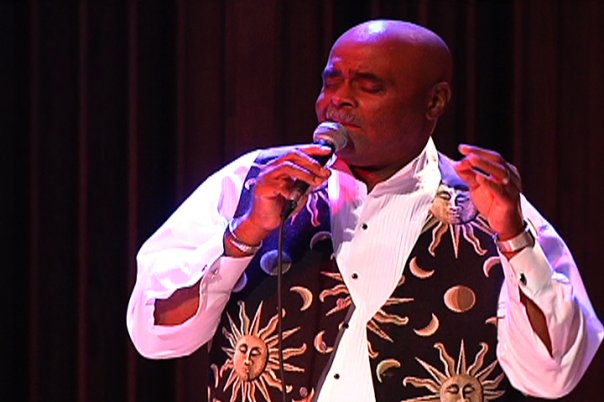 Archie McElrath Quartet
$15.00
Sunday
10/23
7:00 pm
Buy Tickets
Dynamic Cleveland Jazz Vocalist leads Quartet live at Nighttown!
Featuring: Archie McElrath-vocals and leader, Jerome Saunders-piano, Glenn Holmes-acoustic bass, & Ricky Exton-drums.
Archie McElrath's vocals have been described as Powerful…Romantic…Sensuous…and Smooth!!!
Once you have experienced his treatment of a song's melody and lyrics you will be forever held captive by the performance.
An international performer, Archie toured for several years in Canada playing at Biddle's and Claudio's in the "Old Towne" section of Montreal. During his military service in Europe he appeared in clubs in Paris, France; Munich and Kaiserslautern, Germany; and, on several military bases.
A native of Cleveland, Ohio, Archie has appeared in numerous local venues including The Cleveland Playhouse, East Cleveland Public Library, the Greg R. Reese Performing Arts Center, Cain Park, Lancer's, Peabody's, Fat Fish Blue, the Boarding House, Club Isabella, Jazz 28, and the Bop Stop. He also opened for Joe Williams at John Carroll University.
Throughout his musical journey Archie's mission has been to bring sincerity and passion to every performance. So, come along for what will certainly be an unforgettable ride!
Visit Website
---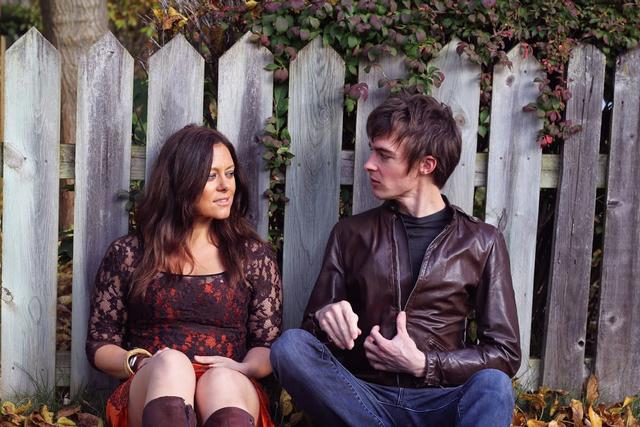 Monica DaSilva / Chad Alger Duo + Moises Borges
$15.00
Monday
10/24
7:00 pm
Buy Tickets
Dynamic Brazilian Vocalist Monica DaSilva make Cleveland debut at Nighttown. Featuring Chad Alger-guitar. The Duo is also known as Complicated Animals.
With Special Guest Opening act Moises Borges.
Playing Classic Brazilian, Pop, and Indie Nova Styles Live at Nighttown!
Complicated Animals is Brazilian American songstress Monica da Silva, and musician and producer, Chad Alger. Their debut EP "In This Game" features 6 songs in the duos' self-coined Indie Nova genre. The style mixes breezy, Indie Pop, with a touch of vintage Brazilian Bossa Nova. "In This Game" is avilable now. The 1st Single from the EP is Track 3, "Phoenix".
Monica and Chad released their first album together, "Brasilissima", under Monica's name in 2011. The album featured songs in both English and Portuguese, and was produced by Chad Alger and Bruce Driscoll (Blondfire, Avicii, Freedom Fry). The first single, "Aí Então" gained attention from music critics and blogs alike, and caught the ear of Jacob Edgar, owner of Cumbancha Records and resident world music compiler for Putumayo World Music. The track was chosen from "tens of thousands of artists", to be featured on the Putumayo World Music compilation "Brazilian Beat". Another track from their CD, the upbeat, psychedelic-inspired "That's Not The Way" was later chosen by the music director of ESPN to be played during the programming of The World Cup in 2014.
Visit Website
Watch Video
---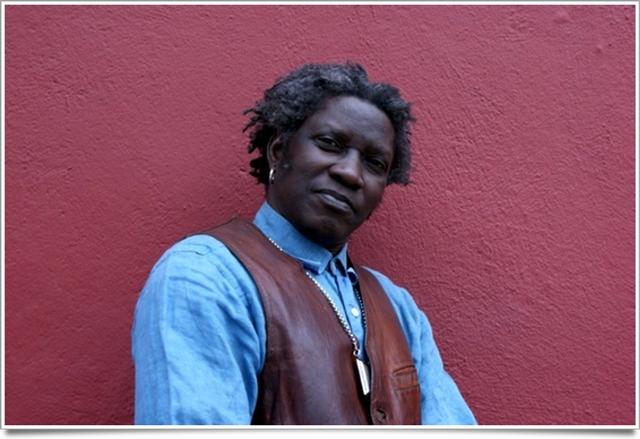 Abdou Mboup & Mwatabu Okantah/Vince Robinson/Jazz Poets
$15.00
Tuesday
10/25
7:00 pm
Buy Tickets
From Sennegal, West Africa! Percussionist, vocalist, and multi instrumentalist Abdou Mboup returns to Nighttown playing Solo, and more! As featured with Joe Lovano, The Tom Tom Club, Joe Zawinul, and many others!
Poet and spoken word artist Mwatabu Okantah w/Vince Robinson & Jazz Poets complete this special Double Bill!
Featuring: Mwatabu Okantah-voice/spoken word, Vince Robinson-keyboards/spoken word, Derrick James-electric bass, & Chuck Orange-drums.
Abdou Mboup was born in the small town of Kebemer, Senegal to a family of oral historians and musicians. Having studied traditional drumming under the tutelage of his family, Abdou soon became a key figure in the development of the Mbalax style (Senegalese dance music). In fact in the early 1970s, he was the first musician to incorporate various traditional instruments into Senegalese popular music. A few years later, he joined the renewned Dakar based group Xalam, which he toured Europe and Africa under the patronage of south African trumpeter, Hugh Masekela. By the 1980s, Abdou was living and working in Paris, There he attracted the attention of the American trumpeter Jon Hassell, with whom he recorded and performed at the 1982 Womad festival in London, England. Soon therafter, he became the percussionist of Eddy Louiss's band with whom he toured and recorded for the next ten years. Concurrently, Abdou taught percussion at Loisirs et Culture music school in France and founded the jazz fusion band Sixun. In the years to come, Abdou's career has only expanded. He has toured and recorded in Africa, Europe, America, Southeastern Asia, Japan, Nepal and India. From the 1990s until now, Abdou has written original composition for Jean Luc Ponty, Pharoah Sanders Tom Tom Club and Randy Weston.
Vince Robinson & the Jazz Poets
Clevelander Vince Robinson, a graduate of Kent State University, has been writing poetry for nearly 35 years. He is the former host of The Nia Coffeehouse Open Mic Poetry Event at the Cleveland Museum of Art, Robin's Nest, Another Level, the Coventry Library and St. Alban's Episcopal.
An accomplished slam poet, Vince was a member of the Cleveland Poetry Slam Teams that competed in the National Poetry Slam in Chicago (2003) and St. Louis (2004).
The Jazz Poets include Reggie Holmes (drums), Lenny Jennings (bass), Sam Hooper (guitars) and J.D. Goldberg (sax). Reggie Holmes is a veteran of the jazz scene, having done stints with the legendary Dizzy Gillespie, Pharoah Sanders, Ahmad Jamal, Sonny Stitt and others. Guitarist Leonard Jennings has gigged with jazz saxophonist Richie Cole and Pharoah Sanders as well. He is currently a member of Tony Quarles and Discovery. Guitarist Sam Hooper also leads the Sam Hooper Group, a blues band with international touring experience in Asia, Europe and the Caribbean. J.D. Goldberg is also a member of the Bottom Line band, and has been performing for over 30 years.
Vince Robinson & the Jazz Poets have performed at several venues in Northeast Ohio, including the Rock and Roll Hall of Fame and Museum, Nighttown, the Cleveland Museum of Art, the Museum of Contemporary Art, Cleveland State University, Kent State University and many others.
https://www.facebook.com/pages/Vince-Robinson-The-Jazz-Poets/194858253938020
Visit Website
Watch Video
---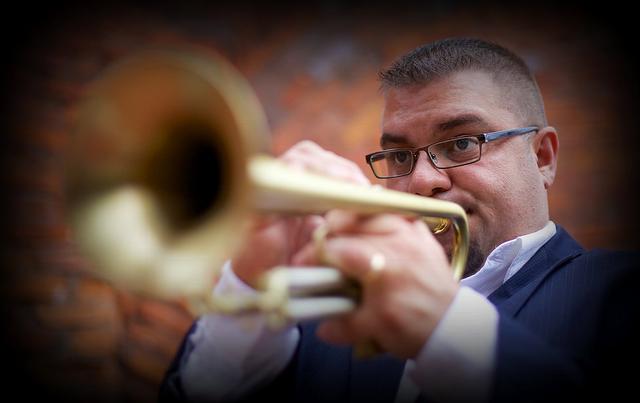 Mark Russo Quintet / Tribute to Kenny Dorham & Blue Mitchell
$10.00
Thursday
10/27
8:00 pm
Buy Tickets
North Coast Trumpeter pays tribute to Hard Bop Legends Kenny Dorham & Blue Mitchell live at Nighttown!
Featuring: Mark Russo-trumpet and leader, Tim McDonald-sax, Dan Bailey-piano, Alan Gleghorn-acoustic bass, & Ricky Exton-drums.
Mark A. Russo is a freelance jazz trumpet player and music educator in the greater Cleveland area. He is currently the director of bands at Constellation Schools: Puritas Community Middle Schools and the former Director of the Garfield Heights High School "Music Express" Show Choir Combo.
Mr. Russo is currently promoting his latest project released on Bugles Media; his debut album entitled NEW AFFIRMATION, which features all original compositions and displays some of the extremely talented musicians on the Cleveland Jazz scene. Mr. Russo is one of the founding members of the Cleveland Jazz Revolution (CJR), an organization of improvising musicians whose goal is to create a stronger sense of community in Cleveland's Jazz Scene as well as a founding member of the JAZZ INITIATIVE which is an ensemble/group dedicated to the advocacy of jazz education in the Greater Cleveland area. In addition, he has been an adjudicator and Guest Artist for the Stow-Munroe Falls middle School Jazz Festival and the Green Local Jazz Festival.
As a performer, Mr. Russo has worked for Carnival Cruise Lines and has performed extensively with such local groups as Bobby Selvaggio's Hedectet Jazz Collective (HJC), The AVENUE from Jerry Bruno Productions, The Jerry Bruno Orchestra, Afterdark, The Tony Camarado Band, The Cleveland Jazz Orchestra, The DanJo big band, MOJO Generations Big Band, Transportation Boulevard, The Hermit Club Jazz Orchestra, The Swing City Big Band, Sophisticated Swing, Night Bridge and the Dan Zola Orchestra. He has shared the stage with such artists as Ken Peplowski, Curtis Fuller, Benny Golson, Carl Allen, Ingrid Jensen, John Bailey, Marvin Stamm, Allen Vizzutti, Randy Johnston, Wayne Bergeron, and Mike Lee. Mr. Russo has received recognition for his achievements in jazz winning Kent State University's Walter Watson Jazz Achievement Award (2001, 2002) and the BGSU Jazz Achievement Award (1998).
He has also studied trumpet and arranging with Todd Davidson, Brad Goode, Jeffery Halsey, Russell Schmidt, Chris Buzzelli, Jack Shantz, Michael Chunn, Dennis Reynolds, Chas Baker, and Paul Ferguson.
Visit Website
---
Helen Welch
$20.00
Friday
10/28
8:30 pm
Buy Tickets
CD Release Party! Vocalist Extraordinaire Helen Welch plays music from her brand new CD "Spellbound".
Featuring: Helen Welch-vocals and leader, Joe Leeman-piano, Bryan Thomas-acoustic bass, Joe Parker-guitar, & Anthony Taddeo-drums.
Helen Welch is a critically-acclaimed vocalist whose live stage performances explore a diverse range of musical compositions, starting with the 1930s up through present-day. Whether she's singing Ella Fitzgerald, Peggy Lee and Sarah Vaughan, or Elton John, Sting and Randy Newman, Helen's sophisticated vocals and humor leave audiences breezily enchanted. The "Helen Welch experience" is perhaps best described by a fan who wrote on her Amazon page, "If you have a chance to see Helen perform, do it! You are in for a special treat."
A native of England, Helen is well-known throughout the United Kingdom for her musical theatre roles and 1-woman shows. Upon moving to the U.S. in 2003, she began appearing in venues throughout the Northeast. Her unique talents for choosing songs that stand the test of time and making them her own, and her ability to intimately engage her audience, quickly earned her a large and devoted following.
Helen is equally at home performing in intimate spaces for small groups as in outdoor amphitheatres in front of thousands. She appears in the region's most celebrated entertainment establishments including Severance Hall, Cleveland's Playhouse Square Center, Akron Civic Theatre, Blossom Music Center, the Chautauqua Institute and many more. She frequently guest-stars or headlines with world-class musical organizations such as The Cleveland Orchestra, The Columbus Symphony Orchestra, The Cleveland Pops Orchestra and The Akron Symphony to name just a few.
Visit Website
Watch Video
---
Danny Lerman with Forecast
$20.00
Saturday
10/29
8:30 pm
Buy Tickets
Contemporary Jazz Saxophonist Danny Lerman teams up with North Coasts leading Contemporary Jazz Group Forecast for exciting night at Nighttown!
Danny Lerman is a riveting saxophonist and composer. Danny has studied with Junior Walker's legendary teacher, Charlie Atkins and at the music school of the University of North Texas and the Berklee School of Music as well as with Peter Ballin. Danny's CD's, Danny's Island/Chartmaker Jazz and Meow Baby/Lightyear/EMI earned stunning reviews, opening the door to international airplay, festivals and concerts in Finland, Venezuela, South Africa, The Netherlands, Turkey, Hong Kong, Mexico, Israel and the USA. Lerman has recorded and performed with Howard Hewett, Danny Boy, Bobby Lyle, Norman Connors and Jimmy Mngwandi. Danny has performed with Peabo Bryson, Kevin Mahagony and Onder Focan, and recorded with Randy Brecker , Dave Valentin, and Hubert Laws. Lerman has opened for Herbie Hancock, Michael Brecker, Sergio Mendez, Richard Elliot, David Benoit, Eric Marienthal, the Ghetto Boys and Joe Lovano among others.

Danny has performed as a featured soloist with the South Bend Symphony and in Breda, Holland with members of the Metropole Orchestra. Danny's compositions have been featured in movie soundtracks, Wedding Bell Blues and Kill Me Later as well as commercials for JD Powers.
Check out Danny's original music and compositions as well as his new sax work on Dutch Ska artist Le Prince new album, and with Turkish singer, Omar Faruk Tekbilek's, upcoming album.
Forecast is the leading contemporary jazz group in the Northeast Ohio area. Founding members Lem Adams on vibes and Gary Stephenson on electric bass have been entertaining Ohio audiences for over 20 years. The current Forecast lineup includes Jermaine Lockhart on sax, Dave Crawford on keyboards, Kevin Byas on guitar, and Gene Butler on drums.
Forecast has shared the stage with many of the top names in contemporary jazz including Stanley Turrentine, Roy Ayers, The Crusaders, Bob James, Pieces of a Dream, and several others. They have won numerous awards and competitions over the years and have been the house band at The Q for Cleveland Cavs games.
Visit Website
Watch Video
---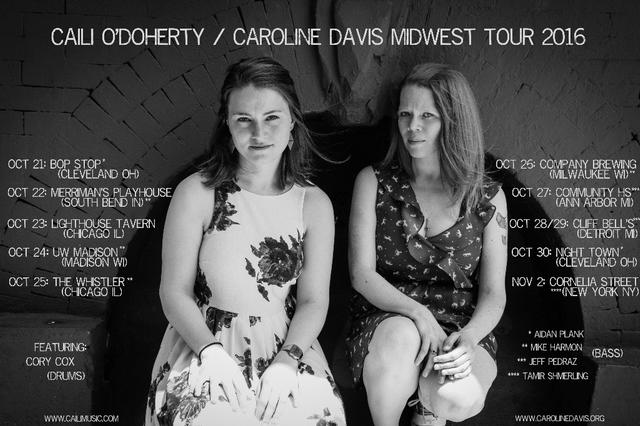 Caroline Davis & Caili O'Doherty Quartet
$15.00
Sunday
10/30
7:00 pm
Buy Tickets
Rising Saxophonist & Pianist from NYC play cutting edge and original modern jazz live on stage at Nighttown!
Playing music from new CD's by Caroline Davis, "Doors (Chicago Storylines), & Caili O'Doherty, "Padme", and More!!
Featuring: Caroline Davis-sax, Caili O'Doherty-piano, Cory Cox-drums, & Aidan Plank-acoustic bass.
A native of Portland, Oregon, Caili O'Doherty has received national awards for jazz piano performance and composition from Downbeat Magazine as well as an ASCAP Foundation Young Jazz Composer award. Initially trained as a classical pianist, Caili was exposed to a variety of musical styles before discovering her love for jazz at age eleven when she transferred to a performing arts school. She attended Berklee College of Music in Boston, MA on a full scholarship and graduated with a degree in jazz piano performance. During her time at Berklee, Caili was a member of the Berklee Global Jazz Institute, an intensive honors performance program headed by highly acclaimed pianist Danilo Perez. Through this program, Caili had the opportunity to work closely with some of the leading musicians in the jazz world, including Joe Lovano, John Patitucci, Dave Liebman, Adam Cruz, Terri Lyne Carrington and Danilo Perez.
Caili has performed with various jazz groups at the Monterey Jazz Festival, Jazz at Lincoln Center, the Kimmel Center in Philadelphia (opening for pianist Martial Solal), the Toronto Jazz Festival, the Panama Jazz Festival (opening for the Wayne Shorter Quartet), Mt. Hood Jazz Festival (as pianist for Terrell Stafford), Portland Jazz Festival, the Guinness Cork Jazz Festival in Ireland, Boston Beantown Jazz Festival, MICI International Film Festival in Mexico, Stanford Jazz Festival, San Jose Jazz Festival, and UNESCO First International Jazz Day in Paris, as well as two US State Dept. supported tours to Colombia and Togo and Benin in West Africa.
Mobile since her birth in Singapore, composer, saxophonist, and educator Caroline Davisnow lives in Brooklyn, New York. After making her mark on the Chicago jazz community during her 8-year stint there, she moved to New York in 2013, and has proven to be an active leader and sidewoman in the national jazz scene.
She has shared musical moments with a diverse group of musicians, including Matt Wilson, Ellis Marsalis, Matt Mitchell, Randy Brecker, Bobby Broom, Greg Saunier, Ron Miles, Dennis Carroll, Erin McKeown, Allison Miller, Jenny Owen Youngs, and Billy Kaye. Aside from her own quintet, she collaborates regularly with R&B indie band, Maitri, and has been a regular member of many outfits including Whirlpool, Fatbook, Deep Fayed, Matt Mitchell's Sprees, Billy Kaye Quintet, Paul Bedal Quintet, Orso, Chicago Jazz Orchestra, Caili O'Doherty Group, Dion Kerr Group, Elliot Ross, Charles Rumback Group, and Materials and Their Destiny.
Her debut album, Live Work & Play, was featured on All About Jazz's best releases, and she was named one of JazzTimes' Best New Artists in the 2012 Expanded Critics' Poll. Her second album, Doors: Chicago Storylines, was just released as an audio documentary that uniquely sets stories from Chicago's jazz scene from the 80s and 90s alongside her original music. Doors has brought her much acclaim in recent issues of DownBeat and JazzTimes.
Watch Video
---
Hal Walker
$15.00
Thursday
11/03
8:00 pm
Buy Tickets
Singer/Songwriter, Multi-Instrumentalist, and Musical Explorer from Kent, Ohio debuts Music from his new CD "Life Wonderful" Live at Nighttown!
---
Jane Bunnett & Maqueque
$20.00
Friday
11/04
8:30 pm
Buy Tickets
Dynamic Canadian Saxophonist Leads All Female Cuban Sextet Live at Nighttown!
Playing Music from their brand new CD "Oddara".
---
Dred Scott Trio + Tom Scott
$15.00
Sunday
11/06
7:00 pm
Buy Tickets
Cutting Edge NYC based pianist and NE Ohio Native brings his East Coast Based Trio to Nighttown.
Featuring: Dred Scott-piano, Ben Rubin-bass, & Diego Voglino-drums.
Special Guest Opening Act: Tom Scott (Dred's Brother)-piano and vocals.
---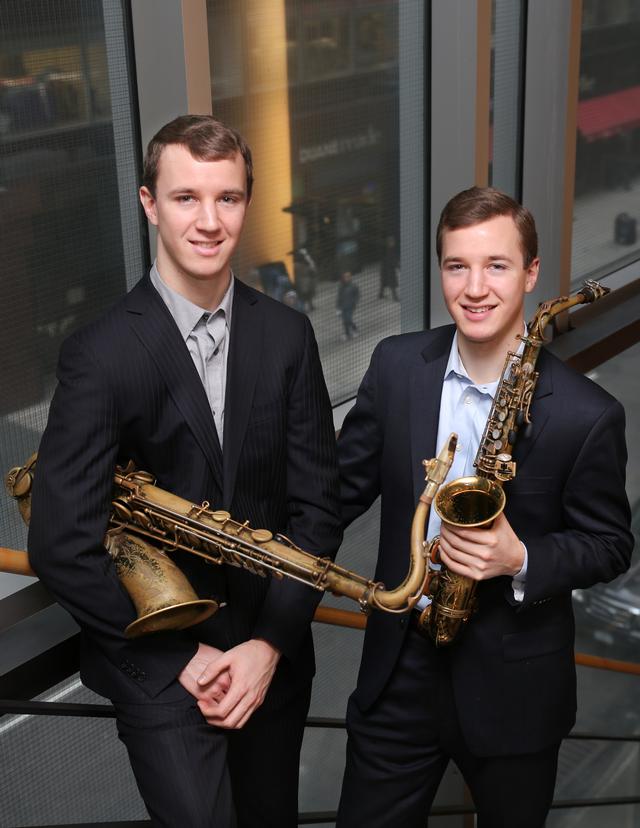 Peter & Will Anderson Trio
$20.00
Friday
11/11
8:30 pm
Buy Tickets
Rapidly Rising Jazz Stars, and Brothers, both playing Sax and Clarinet bring their Unique Trio Arrangements Live at Nighttown!
Featuring: Peter Anderson-sax & clarinet, Will Anderson-sax & clarinet, & Alex Wintz-guitar.
Visit Website
Watch Video
---
Joan Ellison in Get Happy! Judy Garland 1944-'54
$20.00
Sunday
11/13
7:00 pm
Buy Tickets
Vocal Virtuoso Joan Ellison celebrates Musical Theater Icon Judy Garland live at Nighttown!
Featuring: Joan Ellison-vocals, Jason Aquila-piano. Co-written and directed by Mark Flanders.
With Special Guest opening act: Adriana Holst.

Planning a
reception,

wedding,

b

usiness
meeting,
graduation, birthday or B'nai Mitzvah?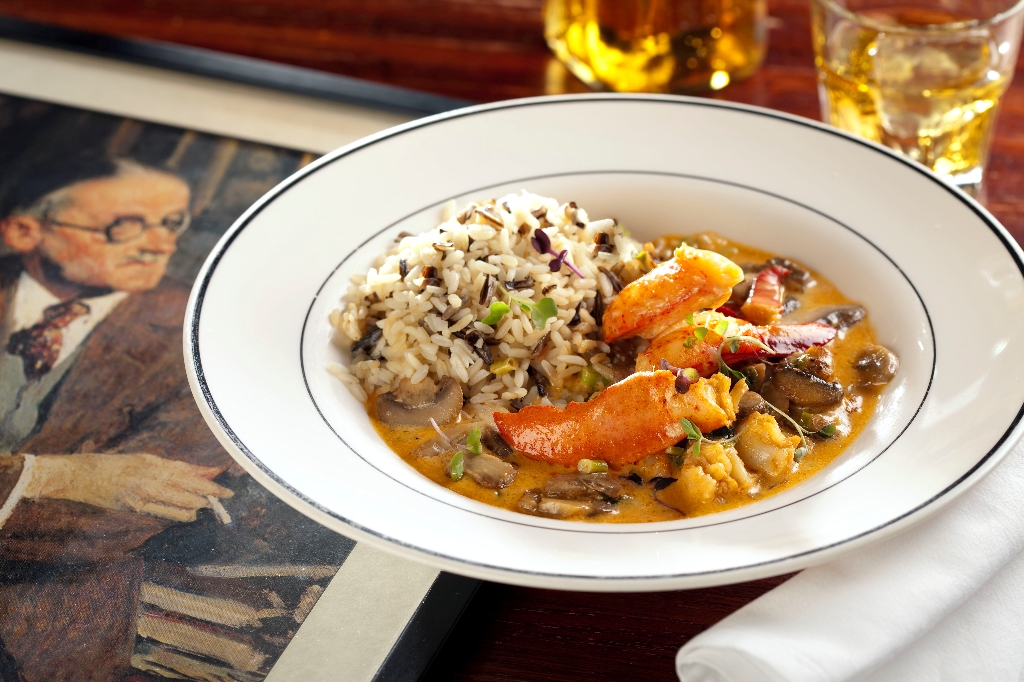 . . . . . . . . .think Nighttown!

We give you the best package in town at a price that won't break the bank. And everything is included at no extra charge. Our experience is as accommodating as our atmosphere. Private function spaces from 20 - 150. Valet parking available.
To book your party, call Brendan Ring directly at

216-952-9133
Nighttown uses Yamaha Pianos exclusively


For more information about the

Yamaha C-7

,
The New

Avant

Grand Piano or any of the Yamaha pianos,
Please contact Classic Pianos-Akron/Cleveland at 216-831-1600
Nighttown drums provided by




www.fortunedrums.com
Nighttown/JWP graphic designer
Kathy Kelly
216-941-5439



Gerry Paluck RPT

Registered Piano Tuner/Technician

(216) 346-9308
www.gerrythetuner.com
Looking for great music
on the radio
and the web?

Check out the
Nighttown / Jim Wadsworth Productions
Radio Guide. Updated 10/10/15

Radio List (in pdf)
Thanks to
Bruce Amsel
for
compiling and keeping the list up to date!!!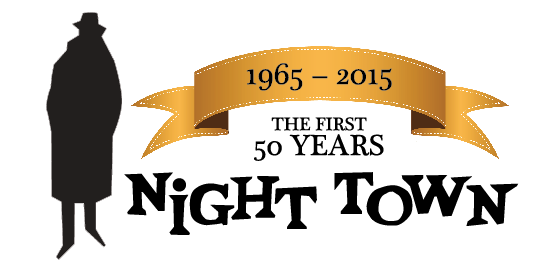 12387 Cedar Road (top of Cedar Hill)
Cleveland Heights, OH
216-795-0550
No need to make an additional table reservation -
it's already included with your concert tickets!!
www.nighttowncleveland.com
Map to
N
ight
t
own
Producers of All the Great Music at Nighttown
Call us for Music for your Private Event
216-721-5624 jwadsworth@aol.com
www.jwpjazz.com

To Purchase Concert Tickets

No need to make an additional table reservation -
it's already included with your concert tickets!!








"Late Night at Nighttown"
Fridays Moss Stanley on piano 10:30PM - 1:00AM No cover
Saturdays Jackie Warren on piano 10:30PM - 1:00AM No cover





Sunday, October 16 Tony Cuda & His Jazz Cats 7 PM $10.
CD Release Concert! Bassist leads All-Star North Coast Contemporary Jazz Group featuring: Tony Cuda-electric bass, leader, & composer, Chris Cuda-guitar, Dan Maier-piano & keys, Dave Kasper-sax, & Carlos Kincaid-drums + Special Guests!



Wednesday, October 19 Moutin Factory Quintet 7 PM $20.
From Paris & NYC! Twin Brothers Francois & Louis Moutin lead cutting edge All-Star Quintet! Featuring: Francois Moutin-acoustic bass, Louis Moutin-drums, Emmanuel Codjia-guitar, Thomas Enhco-piano, & Christophe Monniot-saxophones.



Thursday, October 20 Brian Charette Trio + Benny Sharoni 8 PM $15.
NYC Organ/Keyboard Trio meets Saxophonist from Israel/Boston in Summit Meeting at Nighttown!
Featuring: Brian Charette-organ & keys, Jim Alfredson-organ & keys, Jordan Young-drums, & Special Guest Benny Sharoni-sax.



Friday, October 21 Dominick Farinacci Quintet 8:30 PM $30.
Rising Trumpet Star & his NYC Quintet play Music from his Brand New CD "Short Stories" on Mack Avenue Records, Live at Nighttown!



Saturday, October 22 Morgan Mecaskey, Gretchen Pleuss, Hallie Sinclair, Haley Margaret 8:30 PM $10
Emerging Singer/Songwriters from the North Coast light up the Nighttown Stage!




Sunday, October 23 Archie McElrath Quartet 7 PM $15.
Dynamic Cleveland Jazz Vocalist leads Quartet live at Nighttown!
Featuring: Archie McElrath-vocals and leader, Jerome Saunders-piano, Glenn Holmes-acoustic bass, & Ricky Exton-drums.



Monday, October 24 Monica DaSilva / Chad Alger Duo + Moises Borges 7 PM $15.
Dynamic Brazilian Vocalist Monica DaSilva make Cleveland debut at Nighttown. Featuring Chad Alger-guitar. The Duo is also known as Complicated Animals.
With Special Guest Opening act Moises Borges.
Playing Classic Brazilian, Pop, and Indie Nova Styles Live at Nighttown!



Tuesday, Oct. 25 Abdou Mboup & Mwatabu Okantah/Vince Robinson/Jazz Poets 7 PM $15.
From Sennegal, West Africa! Percussionist, vocalist, and multi instrumentalist Abdou Mboup returns to Nighttown playing Solo, and more! As featured with Joe Lovano, The Tom Tom Club, Joe Zawinul, and many others!
Poet and spoken word artist Mwatabu Okantah w/Vince Robinson & Jazz Poets complete this special Double Bill!
Featuring: Mwatabu Okantah-voice/spoken word, Vince Robinson-keyboards/spoken word, Derrick James-electric bass, & Chuck Orange-drums.



Thursday, Oct. 27 Mark Russo Quintet / Tribute to Kenny Dorham & Blue Mitchell 8 PM $10.
North Coast Trumpeter pays tribute to Hard Bop Legends Kenny Dorham & Blue Mitchell live at Nighttown!
Featuring: Mark Russo-trumpet and leader, Tim McDonald-sax, Dan Bailey-piano, Alan Gleghorn-acoustic bass, & Ricky Exton-drums.



Friday, Oct. 28 Helen Welch 8:30 PM $20.
CD Release Party! Vocalist Extraordinaire Helen Welch plays music from her brand new CD "Spellbound".
Featuring: Helen Welch-vocals and leader, Joe Leeman-piano, Bryan Thomas-acoustic bass, Joe Parker-guitar, & Anthony Taddeo-drums.



Saturday, Oct. 29 Danny Lerman with Forecast 8:30 PM $20.
Contemporary Jazz Saxophonist Danny Lerman teams up with North Coasts leading Contemporary Jazz Group Forecast for exciting night at Nighttown!



Sunday, Oct. 30 Caroline Davis & Caili O'Doherty Quartet 7 PM $15.
Rising Saxophonist & Pianist from NYC play cutting edge and original modern jazz live on stage at Nighttown!
Playing music from new CD's by Caroline Davis, "Doors (Chicago Storylines), & Caili O'Doherty, "Padme", and More!!
Featuring: Caroline Davis-sax, Caili O'Doherty-piano, Cory Cox-drums, & Aidan Plank-acoustic bass.



Thursday, November 3 Hal Walker 8 PM $15.
Singer/Songwriter, Multi-Instrumentalist, and Musical Explorer from Kent, Ohio debuts Music from his new CD "Life Wonderful" Live at Nighttown!



Friday, November 4 Jane Bunnett & Maqueque 8:30 PM $20.
Dynamic Canadian Saxophonist Leads All Female Cuban Sextet Live at Nighttown!
Playing Music from their brand new CD "Oddara".



Sunday, November 6 Dred Scott Trio + Tom Scott 7 PM $15.
Cutting Edge NYC based pianist and NE Ohio Native brings his East Coast Based Trio to Nighttown.
Featuring: Dred Scott-piano, Ben Rubin-bass, & Diego Voglino-drums.
Special Guest Opening Act: Tom Scott (Dred's Brother)-piano and vocals.



Friday, November 11 Peter & Will Anderson Trio 8:30 PM $20.
Rapidly Rising Jazz Stars, and Brothers, both playing Sax and Clarinet bring their Unique Trio Arrangements Live at Nighttown!
Featuring: Peter Anderson-sax & clarinet, Will Anderson-sax & clarinet, & Alex Wintz-guitar.



Sunday, November 13 Joan Ellison in Get Happy! Judy Garland 1944-'54 7 PM $20.
Vocal Virtuoso Joan Ellison celebrates Musical Theater Icon Judy Garland live at Nighttown!
Featuring: Joan Ellison-vocals, Jason Aquila-piano. Co-written and directed by Mark Flanders.
With Special Guest opening act: Adriana Hoist.


###