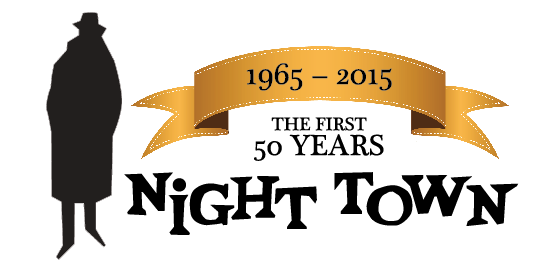 great dining | great music

12387 Cedar Road (top of Cedar Hill)
Cleveland Heights, OH
216-795-0550

www.nighttowncleveland.com
Map to Nighttown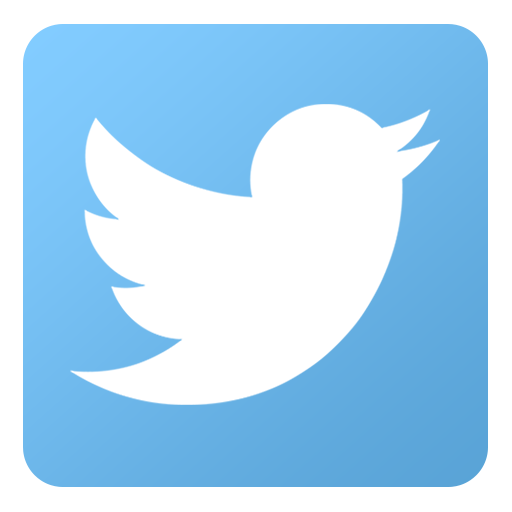 To Purchase Concert Tickets

No need to make an additional table reservation -
it's already included with your concert tickets!!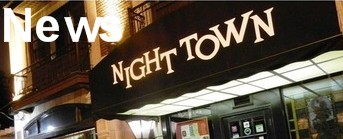 ---
New Shows Recently Added




8/16 Denise Jannah & Amina Figarova
8/28 Doris Long w/Joe Hunter Trio + 1



---
Nighttown Gets Rave Reviews
in Plain Dealer & Cleveland.com

Click here to read the fantastic review that Marc Bona of Cleveland.com gave to Nighttown and to Chef Nathan Sanson's cooking. Thanks for the great review Marc!!

"Nighttown's clubby feel makes for a unique dining experience"


---
"Late Night at Nighttown" ** Every Week **

Fridays
Moss Stanley
on piano 10:30PM - 1:00AM No cover
Saturdays
Jackie Warren
on piano 10:30PM - 1:00AM No cover
Nighttown Newsletter

Click he
re to sign up for the Nighttown newsletter. Subscribers receive advance notice and discounts to many of the shows.
Nighttown
Tickets

and Seating Policy

To purchase tickets click here, Do not make an additional table reservation - it is already included with your purchased tickets. All seats are General Admission. All seating is based on the time that you arrive for the show and based on how many people are in your party and where we have tables of that size. You may be sharing a table with other people.

---
Nighttown Student Discount Policy
Students up to age 26 are 1/2 off the regular price. Student priced tickets are only available the night of the show, are available only at the door, and are subject to availability. Students must have a photo ID from a generally-recognized high school, college or university. Full-paying ticket holders get priority on admission and seating. Certain select shows have no discount based on arrangements with the artist. On evenings when there are two shows (i.e. shows at 7 & 9PM), the discount is only good for the second show. Students under the age of 18 must be accompanied by an adult paying full price in order to be eligible for the discount.

---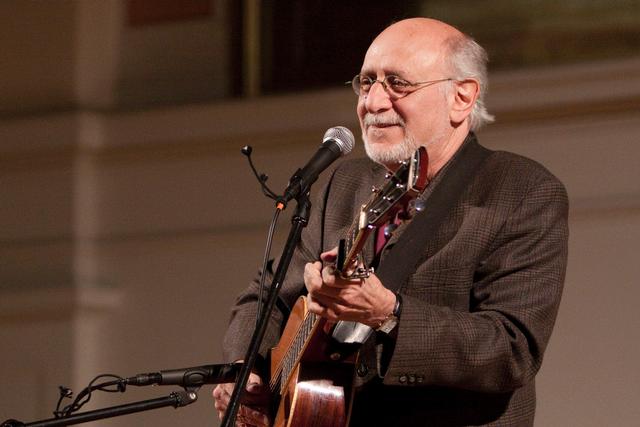 Peter Yarrow
$50.00
Wednesday
8/10
7:00 pm
Buy Tickets
Legendary Folk Singer/Songwriter of Peter, Paul, & Mary fame plays classic/new material, and shares his wit and wisdom. Rare Club Appearance!
"We all know the music of Peter, Paul and Mary—folk classics that remain the soundtrack for generations. But our patrons were thrilled to experience the relevancy of that music, and how it resonates through today's headlines, when Peter Yarrow brought his solo show to the Tower Theatre. It was so much more than a nostalgia show. Peter connected with the sold-out audience in ways that went well beyond a normal concert: he encouraged sing-alongs and audience participation; he signed autographs at intermission; he personally greeted each and every one of our VIPs and members; he even auctioned two personalized guitars to raise money for our educational outreach programs.
Peter turned our theatre into his living room. He created an inclusive atmosphere, encouraging each of us to change our part of the world. It was a memorable evening rooted in the historic milestones of his past, yet focused on the current issues that continue to call him to activism.
We all know how all the songs of Peter, Paul and Mary sound; what a rare treat to hear what Peter thinks of them. "
– Ray Solley, Executive Director, Tower Theatre Foundation, Bend, Oregon
Peter Yarrow's talents as a creative artist—both with the legendary trio Peter, Paul & Mary and as a solo performer—are frequently directed at using music to convey a message of humanity and caring. His gift for songwriting has produced some of the most moving songs from Peter, Paul & Mary, including "Puff, the Magic Dragon," "Day is Done", "Light One Candle" and "The Great Mandala." As a member of the renowned musical trio, Yarrow has earned multiple gold and platinum albums, as well as numerous GRAMMYs.
Over the years, many issues have moved Peter to commit his time and talent: equal rights, peace, the environment, gender equality, homelessness, hospice care, and education. All have utilized his skills as both a performer and an organizer. Peter Yarrow's life and work – culminating in the founding and leadership of Operation Respect with its "Don't Laugh At Me" initiative – is based on his passionate belief that music, with its power to build community and catalyze change, can be a particularly powerful organizing tool.
Don't miss this rare intimate performance by Peter Yarrow at Nighttown!
Visit Website
Watch Video
---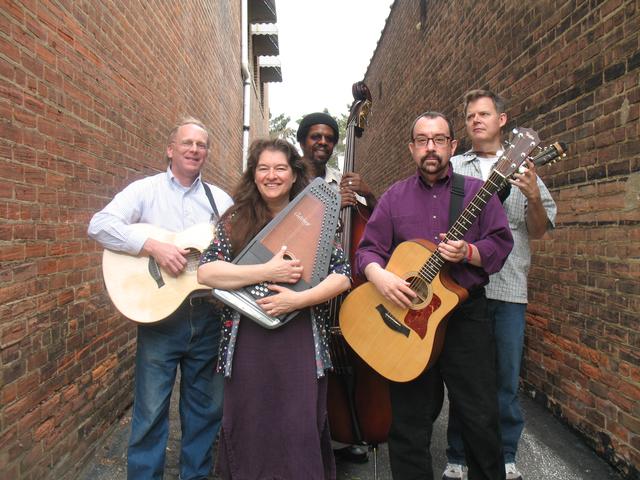 Long Road
$15.00
Thursday
8/11
8:00 pm
Buy Tickets
Singer/Songwriter and guitarist David Budin and friends return to Nighttown by popular demand.
Featuring: David Budin (guitar, vocals), Kevin Richards (guitar, mandolin, vocals), Celia Hollander Lewis (banjo, autoharp, Celtic harp, vocals), Charlie Lewis (guitar, vocals), Bob Sandham (guitar, pedal steel, vocals), Ray DeForest (bass).
Long Road's motto is: "Making Old Songs New, and New Songs Sound Old."
With a collective 200 years of professional experience, Long Road's six folk and rock veterans specialize in a late-'1969s acoustic folk-pop sound, performing songs from the '60s and every era since with intricate, amazing instrumental and vocal arrangements. Long Road uses various combinations of nearly 20 instruments, including guitars, acoustic bass, banjo, mandolin, ukulele, autoharp, Celtic harp, fiddle, pedal steel guitar, hammered dulcimer and bowed psaltry, and five voices.
Specializing in 1960s acoustic singer-songwriter fare, Long Road calls itself "Cleveland's favorite – and only – '60s-style folk group." Additionally they perform folk versions of early-'50s rockabilly, late-'60s psychedelic rock, early and contemporary country, traditional folk, '60s folk-rock, blues, bluegrass, contemporary folk and pop, and a few originals – but all in a '60s folk style.
Long Road's members have played onstage with or opened for artists including Jimi Hendrix, Doc Watson, Linda Ronstadt, Peter Yarrow, Graham Nash, Tim Buckley, Lovin' Spoonful, John Hammond Jr., Livingston Taylor, Canned Heat, Clark Terry, Jorma Kaukonen, and others.
Long Road performs infrequently, by design, and every show includes many songs the group has never performed prior to that one. So catch a Long Road show when you can.
Don't miss the return of Long Road to Nighttown!
Visit Website
Watch Video
---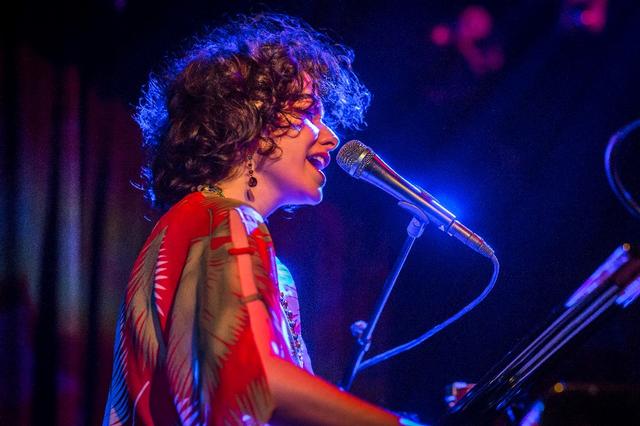 Nellie McKay
$25.00
Friday
8/12
8:30 pm
Buy Tickets
Saturday
8/13
8:30 pm
Buy Tickets
Singer/Songwriter, pianist, & comedienne in special Solo Show at Nighttown! Featuring music from her new CD "My Weekly Reader". Back by Popular Demand!
Led by a trail of incense and a little voice at the back of her brain that whispers "Nice try, 60s," Nellie travels to a land of strange and wonderful music on My Weekly Reader, revisiting some of the melodies born out of that fertile, conflicted time.
"Freedom's just another word for turning off your phone," says Nellie, who first collaborated with famed Beatles engineer Geoff Emerick on her debut Get Away From Me. They reunite for My Weekly Reader (March 24 / Savoy 429 Records). With the aid of Emerick's golden ears, she covers songs from the era of political turmoil and creative delight by Zappa, Ray Davies, Steve Miller, Country Joe McDonald, and then some.
"It's important for us to be aware and not succumb to what (jazzman) Dave Frishberg has referred to as 'weapons of mass distraction," adds Nellie. "These songs come out of a time of less cynicism – back in the 60's the darker things in society were balanced by a certain innocence and hope."
The New Yorker has warily described McKay as "funny and touching, ceaselessly clever and scarily talented."
Since her last album, besides eating potato chips, scratching her ass, and watching reruns of Mister Ed, Nellie has indulged an extended run in the award-winning off-Broadway hit Old Hats and written three acclaimed musical biographies – I Want to Live!, the story of Barbara Graham, third woman executed in the gas chamber at San Quentin, Silent Spring: It's Not Nice to Fool Mother Nature, an exploration of environmental pioneer Rachel Carson, and her latest, A GIRL NAMED BILL – The Life and Times of Billy Tipton, named one of the Best Concerts of 2014 by The New York Times.
Nellie has previously released five full-length albums, including Pretty Little Head, Obligatory Villagers and Normal as Blueberry Pie ("among the killer overhauls of American standards" – The New York Times). She has won a Theatre World Award for her portrayal of Polly Peachum in the Broadway production of The Threepenny Opera and performed onscreen in the films PS I Love You and Downtown Express, as well as writing original music for the Rob Reiner film Rumor Has It and contributing to the Emmy-winning documentary, Gasland.
Nellie's music has been heard on the TV shows Mad Men, Boardwalk Empire, Weeds, Grey'sAnatomy.
A recipient of People for the Ethical Treatment of Animals Humanitarian Award in recognition of her dedication to animal rights, Nellie is an annoyingly vocal advocate for feminism, civil rights and other deeply felt progressive ideals. She is currently part of the campaign to get horse-drawn carriages off the streets of New York City.
Visit Website
Watch Video
---

Denise Jannah & Amina Figarova
$15.00
Tuesday
8/16
7:00 pm
Buy Tickets
International Duo Hits the Stage @ Nighttown!
Featuring: Denise Jannah-vocals (Amsterdam, The Netherlands) & Amina Figarova-piano (Azerbaijan, NYC).
Award winning and internationally renowned Jazz vocalist Denise Jannah and pianist extraordinaire, also internationally acclaimed Amina Figarova present a program that consists of a tribute to the legendary Ella Fitzgerald as well as some of their own compositions.
On April 25th 2017 Ella Fitzgerald's 100th birthday will be celebrated internationally. For two seasons Denise toured theatres in Holland (where she resides), Belgium and Suriname (her country of birth in South America), performing her theatre play "ELLA!" in which she plays and sings the life of Ella Fitzgerald. Other countries in Europe are to follow and Denise hopes to also bring the play to the United States.
Denise and Amina have worked together for many years. When Amina -counted among New Yorks finests of Jazz pianists and composers today- still resided in Holland she was the pianist of the Denise Jannah Quartet. They performed internationally, also writing and composing together. They look forward to sharing their passion for Music with their Ann Arbor audience, taking them through various moods and atmospheres in a selection of the most beautiful standards and originals that never fail to touch people's hearts.
Denise Jannah
Denise Jannah was born in Suriname, South America. With her family she moved to Holland in the mid seventies. For 5 years she studied Law at the University of Utrecht, but her love for music made her change her course: she enrolled into the Conservatory in Hilversum and completed her studies there, also earning her degree as a vocal educator. In 1989 she won third prize at the Internationales Liederfestival "Menschen und Meer" in Rostock, former D.D.R. In that year she also was offered an important part in the musical "A Night at the Cotton Club"in which she starred in 347 performances in Holland, Germany and Belgium. In 1997 Jannah was offered one of the leading parts in "Joe, The Musical". In 1998 Denise Jannah and Marjorie Barnes were the leading ladies in Fats Waller's musical show "Ain't Misbehavin' ", (European Tour). She released several albums, of which three of them are on Blue Note Records. Denise Jannah performed 7 times at the North Sea Jazz Festival and toured the world from New York to Johannesberg to Japan and back.
May 29, 2011 Denise received the Meer Jazz Award of the Meer Jazz Festival in The Netherlands. In April 2012, Blue Note released a very successful 3 CD set "Denise Jannah Beste of the Blue Note Years" and in
Amina Figarova
Amina Figarova was born in Baku, Azerbaijan, and as a child studied to be a classical concert pianist. In the late 1980s she entered Rotterdam Conservatory to pursue jazz, coming to the United State in 1989 to complete her formal education at Boston's Berklee College of Music. In 1998 they were invited to the Thelonious Monk Institute's summer jazz colony in Aspen, and after more than a decade of bookings in major U.S. jazz clubs, concert halls and festivals, the couple gained legal immigrant status in 2014. They currently live in Manhattan, and tour constantly.
Visit Website
---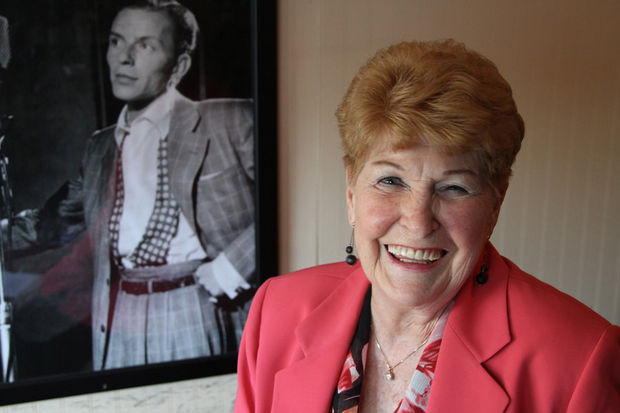 Doris Long w/Joe Hunter Trio + 1
$15.00
Sunday
8/28
5:00 pm
Buy Tickets
Cleveland Vocalist extraordinaire back on the stage at Nighttown!
Featuring: Doris Long-vocals, Joe Hunter-piano, Dallas Coffey-acoustic bass, Val Kent-drums, & Special Guest Al Fuller-sax.
Doris Long is a Cleveland treasure. Like a fine wine, rather than diminish with age, her voice has grown richer and deeper with time and offers a complexity that draws from 49 years of performing. Her debut CD release Long Overdue is a 17 song collection of Great American Songbook standards that delivers a smooth finish that lingers long after the final notes have been heard.
Doris has been making music from the time that she could speak. As a child she taught herself to sing by listening to Ella Fitzgerald, Frank Sinatra and Peggy Lee. Throughout her youth she dreamed of a career, but held off fulfilling her ambition until she had raised three sons. In 1963, piano player Saul Lucas invited her to sit in with him on weekends, opening the door to a singing career that continues to this day. Doris has sung with the best musicians on Cleveland's jazz scene, including the renowned pianist "Ace" Carter after he retired from the Count Basie Orchestra. Rumor has it that he came out of retirement after hearing Doris sing. She has also performed with Hank Geer at Sammy's, Skeets Ross at the legendary Theatrical Grill, Buddy Griebel, Pete Selvaggio, Buddy Sullivan and Vince Mastro to name a few. Doris was the featured vocalist of The Musical Theater Project's very first Song is You! concert in 2002. For the past 8 years her Friday night trio has featured two of Cleveland's finest musicians, pianist Joe Hunter and bassist Dallas Coffey.
Tonight Doris is joined by Joe Hunter, Dallas Coffey, and Val Kent, who appear on her recent release "Long Overdue". Joe and Dallas have played in support of big names like David Sanborn, David "Fathead" Newman, Scott Hamilton and many others. Joe is on the Jazz studies faculty of Tri-C College. He is a Nighttown favorite and also plays piano in the group Russian Blue with violinist Lev Polyakin of the Cleveland Orchestra. Dallas is in demand as a versatile bassist. He can be heard on a Long Overduewide range of recording projects with artists such as Glenn Davis, Anne Cochran, Alex Bevan and Pat Dailey. Joe and Dallas produced two CD's together named East of the Sun and From This Moment On with drummers Val Kent and Paul Samuels.
Veteran drummer Val Kent has played drums with many of the greats including The Mills Brother, The O'Jays, and Nelson Eddy and has done thousands of recording sessions in his career. Rounding out the group is Al Fuller on tenor sax. Al majored in music at BGSU in Ohio and then played in the 75th US Army Band in Ft. Belvoir, VA. In the early sixties he played in Cleveland with such greats as LaBert Ellis on B-3 and Red Top Young on piano. In Al's words he "hung it up in the late sixties to raise a family". He has been playing again since his retirement in 1998 and makes regular appearances to sit in with Doris' band on Friday nights.
They'll be joined by Al Fuller on sax.
Don't miss the return of Doris Long to the Nighttown stage on Sunday August 28th.
Listen here to an archived interview and live performance
on WCPN 90.3FM's "Around Noon" with host Dee Perry
Doris Long article at Cleveland.com
Doris Long's "Why Try to Change Me Now" - full mp3 download
Doris Long's "I'm Old Fashioned" - full mp3 download

Planning a
reception,

wedding,

b

usiness
meeting,
graduation, birthday or B'nai Mitzvah?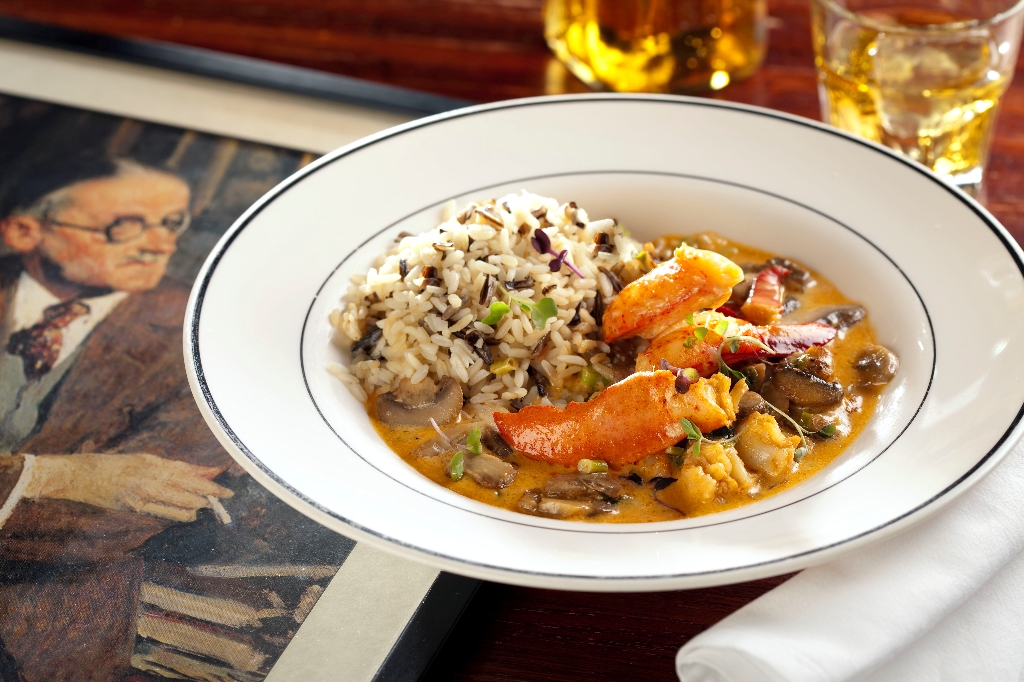 . . . . . . . . .think Nighttown!

We give you the best package in town at a price that won't break the bank. And everything is included at no extra charge. Our experience is as accommodating as our atmosphere. Private function spaces from 20 - 150. Valet parking available.
To book your party, call Brendan Ring directly at

216-952-9133
Nighttown uses Yamaha Pianos exclusively


For more information about the

Yamaha C-7

,
The New

Avant

Grand Piano or any of the Yamaha pianos,
Please contact Classic Pianos-Akron/Cleveland at 216-831-1600
Nighttown drums provided by




www.fortunedrums.com
Nighttown/JWP graphic designer
Kathy Kelly
216-941-5439



Gerry Paluck RPT

Registered Piano Tuner/Technician

(216) 346-9308
www.gerrythetuner.com
Looking for great music
on the radio
and the web?

Check out the
Nighttown / Jim Wadsworth Productions
Radio Guide. Updated 10/10/15

Radio List (in pdf)
Thanks to
Bruce Amsel
for
compiling and keeping the list up to date!!!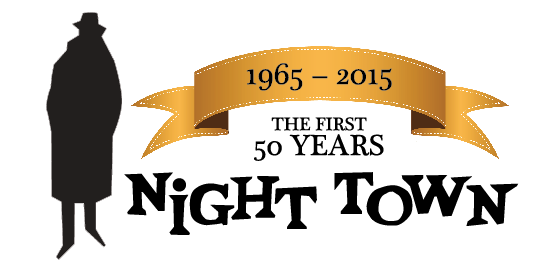 12387 Cedar Road (top of Cedar Hill)
Cleveland Heights, OH
216-795-0550
No need to make an additional table reservation -
it's already included with your concert tickets!!
www.nighttowncleveland.com
Map to
N
ight
t
own
Producers of All the Great Music at Nighttown
Call us for Music for your Private Event
216-721-5624 jwadsworth@aol.com
www.jwpjazz.com

To Purchase Concert Tickets

No need to make an additional table reservation -
it's already included with your concert tickets!!








"Late Night at Nighttown"
Fridays Moss Stanley on piano 10:30PM - 1:00AM No cover
Saturdays Jackie Warren on piano 10:30PM - 1:00AM No cover







Wednesday, August 10 Peter Yarrow 7 PM $50.
Legendary Folk Singer/Songwriter of Peter, Paul, & Mary fame plays classic/new material, and shares his wit and wisdom. Rare Club Appearance!



Thursday, August 11 Long Road 8 PM $15.
Singer/Songwriter and guitarist David Budin and friends return to Nighttown by popular demand.
Featuring: David Budin (guitar, vocals), Kevin Richards (guitar, mandolin, vocals), Celia Hollander Lewis (banjo, autoharp, Celtic harp, vocals), Charlie Lewis (guitar, vocals), Bob Sandham (guitar, pedal steel, vocals), Ray DeForest (bass).



Friday & Saturday, August 12 & 13 Nellie McKay 8:30 PM Both Nights $25.
Singer/Songwriter, pianist, & comedienne in special Solo Show at Nighttown! Featuring music from her new CD "My Weekly Reader". Back by Popular Demand!



Tuesday, Aug. 16 Denise Jannah & Amina Figarova 7 PM $15.
International Duo Hits the Stage @ Nighttown!
Featuring: Denise Jannah-vocals (Amsterdam, The Netherlands) & Amina Figarova-piano (Azerbaijan, NYC).



Sunday, Aug, 28 Doris Long w/Joe Hunter Trio + 1 5 PM $15.
Cleveland Vocalist extraordinaire back on the stage at Nighttown!
Featuring: Doris Long-vocals, Joe Hunter-piano, Dallas Coffey-acoustic bass, Val Kent-drums, & Special Guest Al Fuller-sax.


###