---
Arto Järvelä / Kaivama
Monday, March 5
7 PM
$10.

Arto Jarvela performing "Taklax Gee"

Kaivama performing at FinnFest 2011
Direct from Finland Internationally renowned Fiddle Master Arto Järvelä is joined by Finnish Americans Kaivama, featuring Multi-instrumenalists and vocalists Sara Pajunen, & Jonathan Rundman.
Arto Järvelä
In the lexicon of Finnish Folk music, Arto Järvelä is one of the most important fiddlers of our time with body of work lasting over three decades. Beginning in the mid seventies in family band Isät ja Pojat (Fathers & sons) and during studies at music college in Kaustinen he formed Finlands top fiddle band JPP in 1982. Thereafter Arto have been playing in most of the finnish folk groups like Niekku, Tallari, Salamakannel, Ampron Prunni, Koinurit, Pinnin Pojat, Maria Kalaniemi & Aldargaz, The Helsinki mandoliners, Erik Hokkanen & Lumisudet, Nordik Tree, you name it!
Arto Järvelä was born 1964 in Hattula, southern Finland. In his family fiddling goes behind 3 generations of famous Kaustinen fiddlers. 1982 Arto started studies at Sibelius Academy Folk Music department and graduated 1994 as Master of Music. During his studies he adapted new instruments like nyckelharpa (keyed fiddle), mandolin, octave mandolin, kantele and has been seen jamming even with jouhikko (ancient finnish bowed lyre), double bass and brushes!
As one of the Finlands most talented folk musicians Arto have been representing finnish culture in 38 countries. Concert appearances have taken him as far afield as Cuba, Peru, Australia, Pakistan, Thailand, USA, Canada, India, Venezuela, Japan, Russia and most of Europe.
Kaivama
Finnish-American musicians Sara Pajunen and Jonathan Rundman of the folk duo KAIVAMA grew up in Northwoods cultures of long winters, lakeside saunas, rugged terrain, and solitude. The landscapes of their childhoods echo in the music of their new self-titled debut album, available June 7, 2011. Alternately ancient and modern Finnish influences reveal themselves in KAIVAMA's sound: danceable rhythms, joyous melodies, icy whispers, sleek construction, primal drones, and poppy hooks all interplay as Pajunen and Rundman explore the music of their ancestors.
Sara Pajunen¡¯s skills as a violinist have earned her degrees from the University of Minnesota and the Helsinki Conservatory in Finland. Multi-instrumentalist Jonathan Rundman has toured the US and Europe as a troubadour songwriter, collecting raves from publications such as Paste, Billboard, and The New York Times.
Both raised in Finnish-immigrant epicenters not far from the shores of Lake Superior, Pajunen¡¯s hometown of Hibbing, MN and Rundman¡¯s own Ishpeming, MI are famous for vast open-pit iron ore mines. The band¡¯s name reflects this spirit of excavation. ¡°Kaivama¡± is a Finnish word stemming from kaivaa: to delve or dig.
Sara Pajunen's unique fiddle playing is the common thread of the album, a meld of technique and nuance. Jonathan Rundman adeptly adds various instruments to each track, from rollicking acoustic guitar to a WWII-era foot-pump harmonium to his Grandfather's tenor banjo¡ªand some famously American textures thanks to a vintage Hammond organ and Wurlizter electric piano. Pajunen¡¯s classical training and flirtations with avant-garde string arrangements blend with her dedication to the Finnish pelimanni fiddle tradition. Rundman mixes the harmonic structures of Nordic hymnody with a rough Americana sensibility and hints of '70s-era progressive rock. With guest-star master fiddler Arto Järvelä of legendary Finnish folk group JPP appearing on two tunes, KAIVAMA's first album is a worthy bridge between a new Finnish-American generation and the time-honored music of their heritage.
---
Cleveland Hts. High School Big Band
Tuesday, March 6
7 PM
$5
Next generation jazz musicians hit the stage at Nighttown! Lead by Brett Baker.
---
Murali Coryell Trio
Wednesday, March 7
7 PM
$15.

Murali Coryell's "Sugar Lips" (mp3 sample)
Murali_Coryell's_"What_You_Gonna_Do_About_Me" (mp3 sample)

Murali Coryell's "In The Room With Jimi" (mp3 sample)

Murali Coryell's "Closer To You Baby" (mp3 sample)
Jazz, Blues, and Soul from guitarist, vocalist and son of Larry Coryell and his Trio.
Acclaimed by CNN, Rolling Stone, & The New York Times, singer/guitarist/songwriter Murali Coryell is a rising force in contemporary American music. The son of jazz guitar legend Larry Coryell and author/actress Julie Coryell and grandson of TV, film and stage actress Carol Bruce, Murali is a natural born entertainer.
Murali¡¯s latest CD Sugar Lips, was recorded in Nashville with Grammy nominated producer Tom Hambridge on drums, Reese Wynans (who played keys for Stevie Ray Vaughn) on keyboards, Steve Mackey (of Delbert McClinton) on bass plus special guest stars Joe Louis Walker and Larry Coryell.
Murali has toured with B.B. King and played with Buddy Guy, Levon Helm, George Clinton, George Thorogood & Gavin DeGraw among others. Murali performed at the 2009 SXSW music, film & interactive festival in Austin, TX.
Murali's 2008 release "The Same Damn Thing" has been featured in Guitar Player Magazine, Elmore Magazine and Blues Revue. The CD was named one of the top Blues releases of 2008 by WRTB Rockford, IL as well as 3rd best CD of the year by WRPI Troy, NY Stormy Monday Blues program.
Over the course of six solo CD's as well as in collaboration with his father Larry and brother Julian, Murali has recorded the songs of Sam Cooke, Al Green, Jimi Hendrix, Muddy Waters, Charles Mingus and Marvin Gaye as well as the Chess Chicago blues classics on the CD co-produced by Marshall Chess "2120". Murali's voice and guitar has been heard on NBC's TV show "Crossing Jordan". Murali Coryell is a fully realized artist in complete control of a voice with soul to burn and the tastiest of guitar chops.
Don't miss rising blues star Murali Coryell on Wednesday March 7th.
---
Galactic
Cowboy
Orchestra
Thursday, March 8
8 PM
$10.

GCO performing "The Blaze"

GCO's "Odd Men Out"
Minneapolis based group blends bluegrass, art©\rock, jazz, funk and country, into a unique musical stew.
The Galactic Cowboy Orchestra (GCO) is a unique and powerful musical ensemble that fuses an eclectic mix of original and traditional bluegrass-edged tunes with jazz and world/fusion elements. Their music is Chick Corea meets The Dixie Dregs meets A Prairie Home Companion. The mix ranges from highly accessible bluegrass tunes to extreme arrangements of East Indian ragas. GCO's instrumentation includes guitar, fiddle, bass and drums. The widely versatile instrumentals are accessible to music-lovers of all ages!
They are a brand new band that is already making a name for itself in the national music scene. Two of The Orchestra's pieces were performed on A Prairie Home Companion in November of 2008!
The Galactic Cowboy Orchestra's first album, "Lookin' for a Little Strange," was released in November, 2009.
Don't miss Galactic Cowboy Orchestra's debut performance at Nighttown on Thursday March 8th.
---
Dara Tucker
Friday, March 9
8:30 PM
$10.

Dara Tucker Juke Box

Dara Tucker Video Juke Box
Nashville based Jazz Vocalist in Nighttown debut. Playing music from her new CD.
Dara Tucker was born into a musical family. So it¡¯s no surprise that her love affair with music began at such an early age. The product of a music minister father, and a songstress mother, she began singing in her Tulsa, Oklahoma church at age 5. By age 8 she was playing simple melodies on the piano and soon began accompanying her brothers and sisters at performances. Says Tucker, ¡°We performed as a group in churches and youth events throughout the city. It was a real proving-ground for us. We grew our own musical legs, independent of our parents. That was a very important learning time.¡±
Throughout her college years, Tucker continued to hone her skills as a vocalist and musician. After obtaining a degree in International Business and German studies, she worked for a time in the corporate language-training field, eventually relocating to Interlaken, Switzerland to study German. It was there that Tucker began to write the first of her very personal songs. ¡°I discovered my own creative voice during my time abroad,¡± Tucker says. ¡°That¡¯s when I began to realize that true artistic expression comes from a very personal place. You can¡¯t fake it. My songwriting speaks of some hard-learned lessons, and long-fought battles.¡± Rather than allow those experiences to breed bitterness and distrust of the world, she channeled them into a unique musical discovery.
Dara fuses her gospel roots with jazz¡¯ subtlety and free spirit, while paying homage to American Folk music. Her style, while difficult to pigeonhole, can best be described as Urban Singer-Songwriter.
With subtly soulful undertones, she seeks to convey her pensive, searching, but always-hopeful outlook on life through her music.
Dara Tucker has been a mainstay on the Nashville jazz scene for 5 years. Her music can be heard on local jazz station, 89.5, WMOT. She was also recently featured on "Live in Studio C," a live broadcast on Nashville's local NPR station, 90.3, WPLN. She performs regularly at the legendary F. Scott¡¯s Restaurant and Jazz Bar in the Green Hills district, Sambuca Restaurant and Bar in Nashville¡¯s trendy 12th South District, as well as the long-standing Jefferson Street Jazz and African Street Festivals.
Don't miss Dara's debut in Cleveland at Nighttown on Friday March 9th.
---
Daryl Sherman
Saturday, March 10
8:30 PM
$20.

Darryl Sherman's "Midnight Sun" (mp3 sample)

Darryl Sherman's "Lazy Bones" (mp3 sample)

Darryl Sherman and Wycliffe Gordon Celebrating Johnny Mercer
NYC vocalist and pianist returns to Nighttown. Featuring: Bob Fraser-guitar, & Dave Morgan-acoustic bass.
¡°She¡¯s sophisticated she¡¯s straightforward and she can swing!¡±
- Marian McPartland
"The wonderful singer/pianist Daryl Sherman travels the world with our music. She is indispensable.¡±
- Jonathan Schwartz, Sirius/XM Satellite Radio
A sparkling mainstay of Manhattan nightlife, singer/pianist Daryl Sherman is equally at home in the world of jazz and cabaret. Internationally acclaimed for a stellar 14-year run at the Waldorf-Astoria , she played Cole Porter¡¯s Steinway and has headlined annual Porter Festivals in his hometown - Peru, Indiana. Her latest CD, Mississippi Belle celebrates Porter in a New Orleans setting.
Daryl¡¯s been a favorite at the Algonquin Oak Room - touted ¡°someone who fits the room like Derek Jeter fits the Yankees¡± (Village Voice) plus Feinstein's at the Regency, Rose Hall with Wynton Marsalis and the Lincoln Center Jazz Orchestra, Dizzy's Coca Cola and 59E59 Theaters with Vince Giordano and the Nighthawks. From her arrival in New York ,with stints at Sinatra hang-outs like Jilly¡¯s, Jimmy Weston¡¯s, Eddie Condon¡¯s, Michael¡¯s Pub, Knickerbocker Iridium or Shanghai Jazz, there¡¯s hardly a jazz joint, supper club or hotel Daryl has missed.
.Sherman¡¯s many other recordings are in regular national rotation on Cable TV's Music Choice, Sirius/XM Radio, BBC Radio and JazzFM Berlin. Cited MAC ¡°Best Major Recording¡± for her Johnny Mercer Centennial CD, a track was used in a Mercer documentary produced by Clint Eastwood. A frequent guest on Marian McPartland's NPR Piano Jazz , Sherman was also included on BBC tributes to Johnny Mercer and Artie Shaw. She¡¯s been Artistic Director for the 92nd St Y¡¯s prestigious Lyrics & Lyricists-- hosting, scripting and performing with an all-star jazz cast. Her (Arbors) tribute to Richard Rodgers, A Hundred Million Miracles received four stars in Downbeat, and Guess Who¡¯s In Town in The New Yorker¡¯s ¡®10 Best of 2006¡¯
Annual UK tours have included regular stints in London, Wales, Newcastle, Edinburgh,Glasgow, Manchester, Wavendon, Southampton, jazzfests in Norwich, Harlow and in addition, Berlin and The Netherlands where she conducts master classes. Major jazz fest appearances include JVC in New York and Newport, and the Floating Jazz Festival on the QE2. She¡¯s headlined clubs such as Colony/Palm Beach, Snug Harbor, New Orleans, Jazz Bakery in Los Angeles, Nighttown in Cleveland, Hugh¡¯s Room, Toronto and halls across the continent from Winnipeg to Ft Lauderdale.
When Artie Shaw formed a new band after his retirement, Sherman was his singer of choice, calling her "a first rate singer -musician". She appeared in 1983 with Shaw leading the band at the gala re-opening of Glen Island Casino and on other tour dates. Her recent appearance at an Artie Shaw centennial tribute concert was highly praised by the New York Times. She¡¯s also sung with Germany¡¯s WDR Jazz Orchestra, American Jazz Orchestra and the Spokane Jazz Orchestra in tributes to Mildred Bailey and Paul Whiteman. In Woonsocket RI, five year old Daryl started to pick out tunes at the piano under the tutelage of her trombonist dad Sammy Sherman (who¡¯d toured with Buddy Morrow). Barely a teenager, she began singing on gigs with his own band.
Daryl Sherman has performed and recorded with notables: Bucky & John Pizzarelli, Jay Leonhart, Warren Vache,, Houston Person, Harry Allen,Wycliffe Gordon, Dick Hyman, Dave McKenna, Ruby Braff, Bob Dorough, Dan Barrett, Howard Alden, Gene Bertoncini, Ken Peplowski, Kenny Davern, Dick Sudhalter, John Bunch, Mike Renzi, Frank Tate,James Chirillo and Boots Maleson.
Don't miss Daryl Sherman when she returns to Nighttown on Saturday March 10th.
---
Hudson High School Big Band
Tuesday, March 13
7 PM
$5.
Next generation jazz musicians hit the stage at Nighttown! Lead by Roberto Iriarte.
---
From France
Cyrille Aimée
Wednesday, March 14
7 PM
$20.

Cyrille
Aimée's
"Love For Sale" with Roy Hargrove & Joel Frahm

Cyrille
Aimée's
"I Mean You" with Spike Wilner/piano & Joel Frahm/sax

Cyrille
Aimée's
"Wanna Be Starting Something"

Cyrille
Aimée's
"Fortunate Son"
Rising jazz vocal star from France and NYC back at Nighttown by popular demand!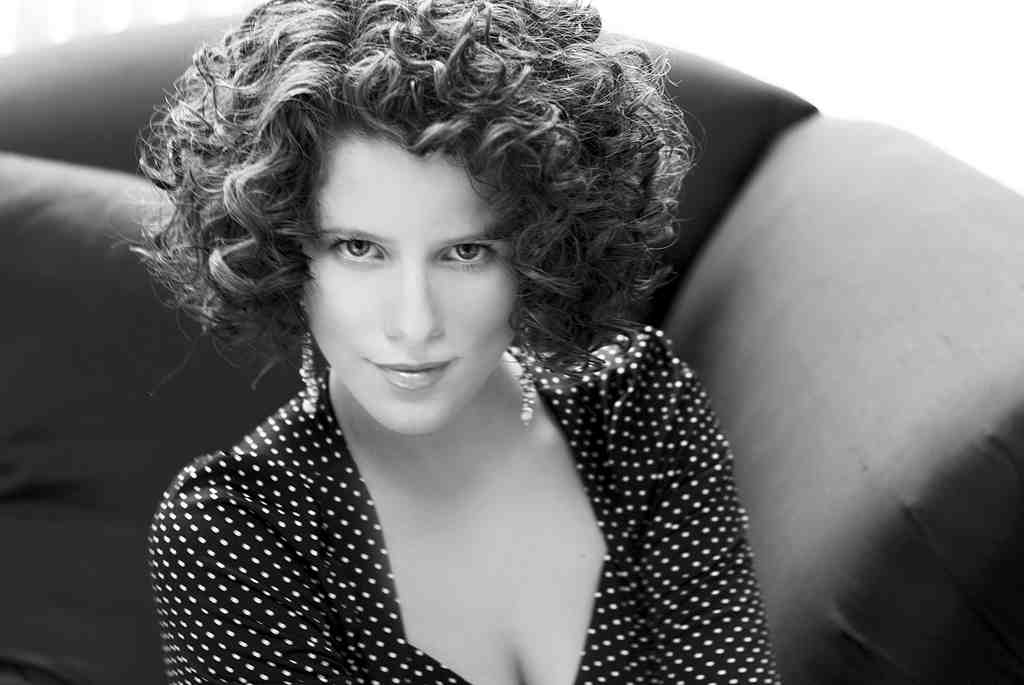 Cyrille Aimée (pronounced Surreal M-A )has consistently proven herself to be an unstoppable, undeniable talent in the modern age of jazz. Internationally renowned and praised for her unparalleled abilities, Cyrille's vocal stylings are synonymous with musical genius. Her culturally rich background has supplied her with the driving force of Dominican rhythm and the incredible swing of the French Gypsies. Taking these natural abilities with her across the world, she has done nothing short of receiving rave reviews and a loyal following in each country she graces with her voice.

Cyrille mastered the art of improvisation while studying at the well known conservatory of jazz at SUNY Purchase, with teachers such as Pete Malinverni, Jon Faddis and Jimmy Greene.

Cyrille Aimée was a finalist in the prestigious Thelonious Monk Vocal Competition of 2010, performing in front of a jury of Al Jarreau, Kurt Elling, Dianne Reeves, Dee Dee Bridgewater... In 2007, Cyrille won both the first and public prize in the Montreux Jazz Festival Competition.

Cyrille's discography and musical history is an impressive list for any musician, jazz or otherwise. At the young age of 26, she has already released four CDs internationally, including "Cyrille Aimée & The Surreal Band" and "Smile" with Brazilian guitarist Diego Figueiredo currently on iTunes. The Japanese label Venus Records has just released Cyrille and Diego¡¯s latest duo album ¡°Just the Two of us¡± this past November.

Cyrille currently lives in Brooklyn and regularly performs at Birdland n Manhattan with legends of the East Coast jazz scene including Steve Davis, Spike Wilner, Tom Kennedy and Anat Cohen among many others.

Her latest record ¡°Cyrille Aimée & friends Live at Smalls¡± features Roy Hargrove and Joel Frahm and is released under the label SmallsLIVE.

Don't miss Cyrille
Aimée's return to Nighttown with a straight-ahead jazz group on Wednesday March 14th.
---
From Cuba
Hilario Duran Trio
Thursday, March 15
8 PM
$15.

Hilario Duran performing "New Danzon" solo

"For_Emiliano"_from_"Motion"_2010_(sample mp3)

"Timba_en_Trampa"_from_"Motion"_2010 (sample mp3)

"Tango_Moruno"_from_"Motion"_2010_(sample mp3)
From Cuba! Juno winning pianist and Trio live at Nighttown! Featuring: Roberto Occhipinti-acoustic bass, & Mark Kelso-drums.
"Duran is a genuine virtuoso"
Stuart Broomer / The Toronto Globe and Mail
"Hilario Duran is an unparalleled pianist, as well as being a composer and arranger of the first order... one of the greatest Stone and Spin Cuban pianists of this 20th Century."
Chucho Valdes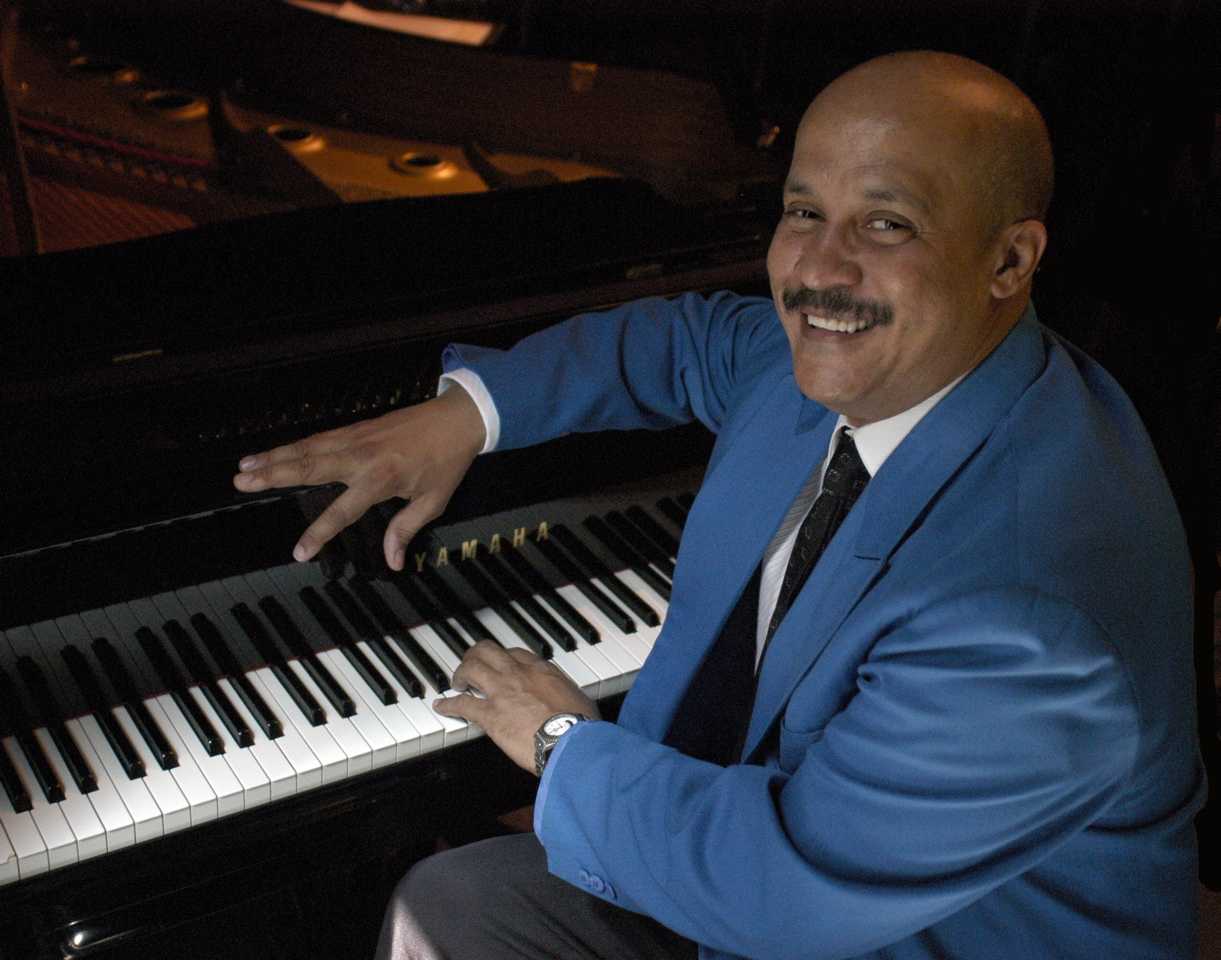 Hilario Dura¡n is one of the top few virtuoso jazz pianists from Cuba. As one of Cuba's premier exponents of Latin Jazz, Dura¡n is renowned for his piano playing, composing skills, arranging and producing. Duran started in 1976 as the pianist in the illustrious Cuban Orchestra of Modern Music, in substitution for Chucho Valdes. When Arturo Sandoval formed his band in 1981, Hilario joined him and worked with him for 10 years, as composer, arranger and producer as well as playing piano and keyboards. In 1991, Hilario joined Jane Bunnett's group and recorded the Juno Award winning CD "Spirits of Havana". Along with Chucho Valdes and Gonzalo Rubalcaba, Hilario Duran is ranked among the greats and is one of the most important contemporary Cuban pianists.
In 1990, Duran formed his own group, Perspectiva, which toured successfully throughout Latin America and Europe, and released several musically innovative and critically acclaimed albums, most notably "Tiembla Tierra" and "Buscando Cuerdas".
Now based in Toronto, Ontario, Hilario Duran has released four CD's on Toronto's Alma records in recent years. His CD "New Danzon" was awarded a Juno (the Canadian Grammy) in 2004. Since the release of that CD he has also released "Perspectiva" a reunion of his Cuban group recorded in 2005, and "From The Heart" (2006) a big band recording which features an All-Star group of Canadian and Cuban musicians.
Hilario Duran's brand new album with Jane Bunnett, Cuban Rhapsody, has just been nominated for a Juno award.
Also appearing with Hilario Duran will be Roberto Occhipinti of Toronto on acoustic bass. Occhipinti was also the producer of the award winning CD "New Danzon" and has also produced his two most recent CD's.. He also played with Duran for several years in Jane Bunnett's "Spirits of Havana" group.
Don't miss the great Cuban pianist Hilario Duran with bassist Roberto Occhipinti, and drummer Mark Kelso live at Nighttown on Thursday, March 15th.
---
C-Town Jazz Quintet
Friday, March 16
8:30 PM
$10.
All-Star NE Ohio based Quintet featuring: Kenny Davis-trumpet, David Thomas-piano, Derrick James-bass, Elijah Gilmore-drums, & Ide Ebose-sax
.
Kenny Davis
Veteran trumpeter Kenny Davis brings a wealth of experience to the Nighttown bandstand. Davis was a member of the Duke Ellington Orchestra in the late 70's. Additionally he worked in the house band at the legendary Leo's Casino. At Leo's Davis backed all of the major Motown acts including Stevie Wonder, Marvin Gaye, Diana Ross, and many more. In addition to his prolific performing career, Davis is a retired member of the jazz faculty at Oberlin College, where he taught for 20 years.
David Thomas
Dave Thomas is a most talented piano and organ player. A native of Youngstown, Ohio, Thomas was an original member of the R&B group, "Sweet Thunder". He has also performed with numerous artists including the late James Cleveland, Dizzy Gillespie, Albert Ayler, Jean Carn, David Ruffin, and Grover Washington. His musical involvement also includes musical theater as a writer, performer, and musical director in performances such as "The Living Cross," "The Audition," and "Black Nativity," which have played throughout the United States and Canada. He is also a gifted educator, having worked at The Cleveland School of the Arts, Cuyahoga Community College, Cleveland State University, and Case Western Reserve University.
Elijah Gilmore
Drummer for James Lloyd and Joe McBride.
Derrick James
Veteran electric bassist Derrick James is well known in the area for his work with the popular contemporary jazz group Horns and Things. He is also active with Vince Robinson and The Jazz Poets. James is always there to create a rock solid foundation for whatever group he is working with.
Ide Ebose
The youngest member of the group. Ide Ebose is quickly emerging as a horn player to be watched.
Don't miss the C-Town Jazz Quintet live at Nighttown on Friday March 16th.
.
---









St Patrick's Day with




The New Barleycorn




Saturday March 17




Shows/Seatings at 5:30 & 8PM




$22





Click here

for an archive copy of a live performance of New Barleycorn on WCPN 90.3FM's "Around Noon" with host Dee Perry





Join us at Nighttown for a rollicking night of fun, food and drink with The New Barleycorn.

As only a truly Irish restaurant can do it.



Both Alec and John were born and raised in Ireland in counties Dublin and Down where they learned to play music at an early age, they have both performed professionally since their teenage years both enjoying considerable success with their respective careers.

John Delaney a founding member of the internationally acclaimed Irish group 'Barleycorn', joined forces with Alec DeGabriele nine years ago to form 'The New Barleycorn', after the other finished a 24 year run ending in 1995. John plays, 5 string and tenor banjos, mandolin, guitar, whistle and bodhran. He also has played banjo on many other Irish artists' recordings.

Alec DeGabriele spent his formative years learning the business of music, theatre and entertaining with his families traveling theatrical show, 'The Shannon Players', which was well known and highly regarded throughout Ireland. Alec plays guitar and bass and was the band leader with a top Irish Show Band for some years before deciding to come to live in the U.S.A.



Don't miss St Patrick's Day at Nighttown!!





---
Greg Abate Quintet featuring Paul Ferguson
Sunday, March 18
7 PM
$15.
Down Beat Review of Greg's new album "Live in Monterey" (pdf)

Greg Abate Live in Boston
Alto Saxophonist Greg Abate plays music from his new CD tribute to Horace Silver. Featuring: Paul Ferguson on Trombone.
Greg Abate
Greg Abate jazz saxophonist, flutist, composer continues as an International Jazz/Recording Artist with 150 days a year touring the globe.
In the mid 70¡¯s after finishing a four year program at Berklee College Of Music, Greg played lead alto for the Ray Charles Orchestra for 2 years. In 1978 Greg formed his group Channel One which was a favorite in the New England area and from there had the opportunity to play tenor sax with the revived Artie Shaw Orchestra under leadership of Dick Johnson from 1986 to ¡¯87.
Following this experience Greg ventured out as post hard bop soloist playing Jazz Festivals, Jazz Societies and Jazz Clubs throughout the U.S. Canada and abroad, including most of Europe, UK, and Moscow and Georgia Russia.
Greg recorded his first CD Live At Birdland NYC in 1991 on the Candid Jazz Label with the trio of James Williams, Rufus Reid and Kenny Washington. To this date Greg has recorded over 12 other recordings and was nominated for a Grammy for his 2004 recording EVOLUTION in four categories . James Williams, Harvie S and Billy Hart comprised the trio.
Greg is also an adjunct professor of Jazz Studies at Rhode Island College and is also a very active jazz clinician with co. sponsorship from the Conn -Selmer Instrument Co., conducting workshops and master classes through the U.S and abroad.
Paul Ferguson
Paul FergusonPaul Ferguson has been director of Jazz Studies at Case Western Reserve University since 1988. A graduate of the University of Akron and the Eastman School of Music, Paul has travelled with the Tommy Dorsey and Glenn Miller bands as lead trombonist and arranger and currently fills those functions with the Cleveland Jazz Orchestra.
Paul was principal trombonist of the Canton Symphony from 1989-98 and at various times has also performed with the Cleveland Orchestra, Cleveland Opera, the Ohio Chamber Orchestra, Apollos's Fire, the Cleveland Chamber Brass, the New Hampshire Festival Orchestra and various groups across Northeast Ohio.
In 1995, Paul was the recipient of the Gil Evans Fellowship in Jazz Composition. He has two recordings -"Blue Highways", recorded with the RIAS Big Band of Berlin, and "Friends", recorded with his own orchestra.
Recently, Paul taught at an International Jazz Seminar in Zarautz, Spain, wrote three arrangements for the Glenn Miller Orchestra and wrote three arrangements for the Cleveland Pops for use on the Drew Carey show.
Don't miss these tremendous bop players on their return to Nighttown on Sunday March 18th.
---
Sultans of String
Thursday, March 22
8 PM
$20.
Co-sponsored with Roots of American Music

Sultans of String Live
Direct from Toronto! Eclectic group features World Music and Gypsy Jazz for unique blend. Nighttown & Cleveland debut!
2010 JUNO Award nominees and ¡°Canada¡¯s ambassadors of musical diversity¡± Sultans of String thrill their audiences with their global sonic tapestry of Spanish Flamenco, Arabic folk, Cuban rhythms, and French Manouche Gypsy-jazz, celebrating musical fusion and human creativity with warmth and virtuosity. Fiery violin dances with rumba-flamenco guitar while a funk bass lays down unstoppable grooves. Acoustic strings meet with electronic wizardry to create layers and depth of sound, while world rhythms excite audiences to their feet with the irresistible need to dance.
The band is riding a wave of success from their sold out Yalla Yalla! Canadian CD release tour, to their national features on CTV¡¯s CanadaAM and CBC¡¯s Canada Live, and their triple nomination for the 2009 Canadian Folk Music Awards, winning Instrumental Group of the Year. Their debut CD Luna soared to #1 across Canada on Top Ten national radio charts, and the Sultans of String won the award for Best Variety Act from Festivals & Events Ontario as well as the 2008 International Songwriting Competition! The buzz extends into the U.S., with acclaimed promoter David Wilkes (Emmylou Harris, Bela Fleck, Jesse Cook) now representing the band.
2009 JUNO Award Nominee, six-string violinist and bandleader Chris McKhool grew up in a house bursting with music and diversity. His paternal Makhoul grandparents immigrated to Canada from Lebanon in the early 1900¡¯s. His Egyptian-born mother is a piano and theory teacher. Growing up Chris was fed a steady diet of delicious musicality along with Middle Eastern cuisine and violin lessons.
From a very young age McKhool was taught the Canadian values of tolerance, respect for all peoples and celebration of culture. His passion for exploring the rhythms and melodies has led him to the far corners of the world, collecting instruments and styles everywhere he went. Travels to the Canadian Arctic, Indonesia, France, England, Cuba, Peru, Guatemala, Costa Rica and the Indian Himalayas to perform and conduct music workshops have added to his depth of musical and spiritual understanding of our global community.
When McKhool (who has performed with Jesse Cook and Pavlo) first heard founding guitarist Kevin Lalibert顯s rumba rhythm their musical mind-meld created the Sultans of String¡¯s sound ¨C the intimate and playful relationship between violin and the flamenco guitar. Sultans of String includes such amazing musical friends as: guitarists Kevin Laliberté (Jesse Cook, the Chieftains) & Eddie Paton (Robert Michaels), bass masters Drew Birston (Chantal Kreviazuk) & David Woodhead (Stan Rogers, Loreena McKennitt), Cuban master percussionists Chendy Leon & Alberto Suarez, and Bassam Bishara (master oud player from Palestine)
Don't miss the performance of this ultra-popular group as they make their debut at Nighttown on Thursday March 22nd.
This concert is co-sponsored with the help of Roots of American Music. Roots of American Music, founded in 1999, is a 501(c)(3) nonprofit organization based in Cleveland Heights, Ohio. ROAM employs 20 artist/educators who reach over 25,000 individuals annually with educational music programs. Many of those served are from low income, diverse, or disadvantaged communities. Through ROAM residencies, assemblies and public performances, participants discover the power, beauty and significance of traditional American music and culture.
ROAM residencies and assemblies are aligned with state and school district standards in arts, social studies, history and other academic subjects. This non traditional approach to teaching incorporates the arts into the educational curriculum, while fostering excitement and the joy of music.
---
Just Added!!
Charlie Christopherson
Friday, March 23
8:30PM
$10.

Charlie Christopherson's "Come On Down" (mp3 download)

Charlie Christopherson's "12 String Blues" (mp3 download)
Master guitarist & vocalist from Cleveland Hts. plays Rockin' Blues with his smoking band!
Charlie Christopherson demonstrates his fluid technical skill and heart-felt soul as a result of a lifetime of music. Born in Cleveland to Robert, a violinist in the Cleveland Orchestra, and Rosemary, a concert pianist who still teaches piano, Christopherson, his three older brothers and younger sister each found a place for music in their lives.
Christopherson's technical proficiency derives from classical violin training from ages six through 12. He studied music theory at the Cleveland Institute of Music. As a natural transition from his formal training, at age 13, he was inspired by Jimi Hendrix's music and began to play the guitar. His commitment and desire to play comes from an absolute love of Hendrix's music. Christopherson also studied engineering basics at Beachwood Recording Studios.
Winner of the Jimi Hendrix/Fender Electric Guitar competition regional semi-finals, Christopherson joined a star-studded cast at the Hendrix Festival in Seattle, Washington. Jimi Hendrix's father, Al, who was in attendance at the Midwest regional semi-finals, presented Christopherson with an autographed Fender Stratocaster. Christopherson also won a scholarship to the musician institute in Hollywood, California.
"I like mixing it up," drawls Christopherson in his soft-spoken voice that gives no clue to his vocal abilities. He refers to playing with various musicians, on various stages where he integrates his skills
into blues, rock, and jazz formats. Surrounded by musical influences, he plays with blues, jazz, and rock groups throughout the country, and Europe.
Christopherson met former Hendrix band member, Billy Cox, at a Hendrix tribute in Chicago. So impressed was Cox with Christopherson's talent that on Cox's tour stop in Cleveland, Christopherson and Midnight Lighting shared the bill. Christopherson has frequently played with the legendary Robert Lockwood, Jr.'s Allstar Band.
A release of Christopherson's first CD, "Good and Plenty", has already earned him much acclaim. Also now available, is his second CD, "Going Downtown." Christopherson's two CD's have received excellent reviews, and have been played on major radio stations.
Don't miss Cleveland Hts. guitarist Charlie Christopherson and his Trio as he combines jazz and blues for a soulful set at Nighttown on Friday March 23rd.
---
Just Added - From France!!
Stephane Wrembel Quintet
Saturday, March 24
8:30
$20.

Stephane Wrembel's"A Childs Dream" (full song mp3)

Stephane Wrembel's "Mektoub" (full song mp3)

Stephane_Wrembel's_"Nanoc" (mp3 sample)

Stephane_Wrembel's_"Afro_Blue" (mp3 sample)

Stephane Wrembel The Django Project
From France! Django inspired guitarist with his Gypsy Jazz Quintet. As featured in the Woody Allen Movies "Midnight in Paris" & "Vicky Christina Barcelona".
¡±Do not miss an opportunity to see one the greatest guitar players I¡¯ve ever seen ...and I don¡¯t say that lightly.¡±
- Josh Baron, Relix Magazine
One could call Stephane Wrembel a Nomad, a Gypsy, a World Traveler, for the music he plays and his lifestyle are very expressive of the Gypsy way of life. Born in Paris, raised in Fontainebleau (home of impressionism, and of Django Reinhardt's music), classically trained starting at age four, Stephane's life took a decisive turn in his late teens when he first discovered Django's music, and the Gypsies. He spent ten years of his life learning, playing, and expanding this tradition. This very hard work gave him the technique, but the time spent playing around campfires and trailers gave him the soul. Both of these factors were necessary ingredients in order for him to master this art form.
His life took a second turn when, after studying Contemporary Jazz, Indian, African and Middle Eastern music at Berklee School of Music, he moved to New York City. The unlimited amount of music and incredible musicians, and the jungle lifestyle, gave him an edge and set him in the direction he's taking now. Like New York, he's always in motion, always searching, never stopping in his quest for a new sound...
Stephane tours in trio format, with bass and percussion. If you love Django, African grooves, Middle Eastern colors, or Indian moods, and all that played with a breathtaking level of energy, you'll love Stephane Wrembel's music...
Don't miss French guitarist Stephane Wrembel and his quintet when they hit Nighttown on Saturday March 24th.
---
From Cuba
Sierra Maestra
Tuesday, March 27
7 PM
$25.

Sierra Maestra Live in Cuba

Sierra Maestra performing Son Para Ti - Live
Direct from Cuba! Nine piece group formed in 1976 includes four members from the original Buena Vista Social Club. Traditional Cuban Music in the Son Mutano Style. Back by Popular Demand!
Havana-based group Sierra Maestra is one of the foremost bands performing the Cuban son style, which enjoyed its height of popularity in the '20s and '30s. Though son experienced significant revival and renewed international interest thanks to the late-'90s Buena Vista Social Club phenomenon, Sierra Maestra gave the music a new lease on life as early as the late '70s.
Headed by Juan d'Marcos González, the nine-piece outfit came together in 1976 for a performance at the University of Havana, the musicians' alma mater. Utilizing traditional instrumentation including tres, guitar, bongo, guiro, trumpet, and voice, joined by congas, maracas, and electric base, the musicians named their group after the mountain range where son was born. Band leader González was joined by Daniel Ramos Alayo (trumpet), Carlos González (bongo), Carlos Pisseaux (guiro), Alberto Valdés (maracas and voice), Luis Bárgaza (voice), José Antonio Rodríguez (guitar and voice), Eduardo Himely (bass and conga), and Alejandro Suárez (clave and voice). Through regular performance and television appearances, Sierra Maestra became a national favorite, winning national awards in their first three years in operation.
The band's debut recording, Sierra Maestra Llegó con el Guanajo Relleno, earned silver status in the year of its release, 1981. Popular critical reception and widesp
read popularity opened doors for international touring in the early '80s. Following their sophomore release, Y Son Así (1982), Sierra Maestra toured all over Europe, appearing at important festivals in Sweden, France, Germany, and Spain. Starting with their 1994 release Dundunbanza!, Sierra Maestra's recordings soon became available to international audiences. Their discography grew significantly throughout the '90s and 2000s, including better than a dozen titles by 2006's Son: Soul of a Nation. The musicians' commitment to the repertoire of artists such as Arsenio Rodríguez and the compositions of their own members earned them a reputation as both artful custodians of a tradition and brilliant innovators as well.
Bio coutesy of
AllMusic.com
Credit Evan C. Guttierrez
---
Robin Spielberg
Wednesday, March 28
7 PM
$15.

Robin Spielberg's "I Remember Spring (mp3 sample)

Robin Spielberg's "Accepting Grace (mp3 sample)

Robin Spielberg's "Canon in D"
Dynamic pianist and composer in Nighttown debut.
"From the moment she walks on stage, until the last note gently caresses the room, Spielberg casts a spell on her audience that is palpable, visceral, and spiritual. Better said--after you see her perform, you'll just feel a whole lot better about the world."
- Bruce Bressack / HippoPress New Hampshire
Robin Spielberg is one of America`s most beloved pianist/composers. With an impressive tour schedule and hundreds of thousands of recordings sold, this Steinway Artist has been winning the hearts of listeners around the world with her compelling melodies and sensitive piano technique since debuting her first recording of original solos for piano, Heal of the Hand.
Thousands of people have been both entertained and touched by Ms. Spielberg`s live concerts; she has toured more than any female composer/pianist in the past decade. Her natural talent for making audiences immediately comfortable transforms what could easily be an ordinary evening at the concert hall into a very special concert event. "Robin has such a personal and expressive way of playing, and her story-telling about the origins of the music makes the pieces come alive...the evening was both touching and mesmerizing" writes Wind & Wire Magazine of Robin's San Francisco area concert. "Robin Spielberg has an indeniable melodic gift" says New York Concert Review of Ms. Spielberg's Carnegie Hall debut.
A prolific composer, Spielberg has fifteen recordings to her credit and appears on over 40 compilations around the world. Her discography includes albums of original piano solos, arrangements of American standards, original pieces for piano/ensemble, recordings for the holidays, and a CD of lullabies. Her 16th recording, a collection of Americana pieces for piano/ensemble was released in September 2010.
Her Mountain Music debut, Dreaming of Summer, earned a Finalist Award from New Age Voice Magazine in June 2001 in the Best Acoustic Instrumental category and was released later in the year in Thailand, China, Hong-Kong, Korea and Malaysia, with one of the tracks also gaining popularity with audiences from its use as a soundtrack in the Korean award-winning television drama Winter Love Song.
Ms. Spielberg began touring the US in 1996. She made her Carnegie
Hall debut in a sold-out performance at the Weill Recital Hall in 1997 and has performed there twice since. Other memorable performances include a guest spot on the PBS television special, The Soul of Christmas: A Celtic Music Celebration with Thomas Moore; live performances on CBS Saturday Morning, Good Morning Arizona, Life Time Live, CBS New Orleans, a private concert for the factory workers at the Steinway & Sons historic piano factory in New York, and a month-long concert tour through rural Montana in 2007.
In the field of dance, The West Florida Youth Ballet choreographed a program of dance works based on her music, ballroom waltzes were choreographed to her piece, Walk with Me on both PBS` Great American Ballroom Challenge and BYU Ballroom Dance Team presentations.
Robin Spielberg is a Celebrity Spokesperson for the American Music Therapy Association. Robin Spielberg's interest in music and healing grew when she witnessed first-hand, the positive effect music had on her own baby daughter (born prematurely) during her four-month stay in the neo-natal intensive care unit. A CD entitled Beautiful Dreamer was the musical result of this experience, a recording of lullabies and songs for the parent & child on solo piano.
Ms. Spielberg graduated with high honors and a BFA from New York University.
Don't miss Robin Spielberg as she graces the Nighttown stage on Wednesday March 28th.
---
Nighttown and Hennes Paynter Communications sponsor
Cleveland Film Festival screening of
"Under African Skies"
Thursday March 29
Join us at Nighttown at 5:00PM for a pre-film reception, followed by "Under African Skies" at the Cedar Lee Theater at 7:00PM, followed by dinner specials back at Nighttown from 9:150PM - Midnight.
Paul Simon¡¯s historic Graceland album sold millions of copies and united cultures, yet divided world opinion on the boundaries of art, politics, and commerce. On the occasion of the twenty-fifth anniversary of Graceland¡¯s release, Simon returns to South Africa for a reunion concert that unearths the turbulent birth of the album. Despite its huge success as a popular fusion of American and African musical styles, Graceland spawned intense political crossfire. Simon was accused of breaking the United Nations¡¯ cultural boycott of South Africa, which was designed to end apartheid.
Renowned filmmaker Joe Berlinger brilliantly intertwines both sides of a complex story as Simon revisits old ghosts and gains insights on his own musical journey. With the compelling perceptions of antiapartheid activists and music legends such as Quincy Jones, Harry Belafonte, Paul McCartney, and David Byrne, Under African Skies is both a buoyant chronicle of unparalleled artistic achievement and a profound rumination on the role of the artist in society.
More info at
Film Reception
---
Long Road featuring David Budin
Saturday
, March 31
7 PM
$15.

Long Road at Nighttown
Ohio Based Folk Music Masters play Classics and more. Featuring: David Budin (guitar, vocals), Kevin Richards (acoustic and electric guitars, mandolin, fiddle, vocals), Bob Sandham (acoustic and electric guitars, pedal steel guitar, vocals), Celia Hollander Lewis (guitar, banjo, autoharp, hammered dulcimer, mountain dulcimer, Irish harp, bowed psaltry, vocals), Charlie Lewis (guitar, mandolin, banjo, vocals) and Ray DeForest (bass).
Long RoadLong Road's motto is: "Making Old Songs New, and New Songs Sound Old."
With a collective 200 years of professional experience, Long Road's six folk and rock veterans specialize in a late-'1969s acoustic folk-pop sound, performing songs from the '60s and every era since with intricate, amazing instrumental and vocal arrangements. Long Road uses various combinations of nearly 20 instruments, including guitars, acoustic bass, banjo, mandolin, ukulele, autoharp, Celtic harp, fiddle, pedal steel guitar, hammered dulcimer and bowed psaltry, and five voices.
Specializing in 1960s acoustic singer-songwriter fare, Long Road calls itself ¡°Cleveland¡¯s favorite ¨C and only ¨C ¡®60s-style folk group.¡± Additionally they perform folk versions of early-¡®50s rockabilly, late-¡®60s psychedelic rock, early and contemporary country, traditional folk, ¡®60s folk-rock, blues, bluegrass, contemporary folk and pop, and a few originals ¨C but all in a ¡®60s folk style.
Long Road's members have played onstage with or opened for artists including Jimi Hendrix, Doc Watson, Linda Ronstadt, Peter Yarrow, Graham Nash, Tim Buckley, Lovin' Spoonful, John Hammond Jr., Livingston Taylor, Canned Heat, Clark Terry, Jorma Kaukonen, and others.
Long Road performs infrequently, by design, and every show includes many songs the group has never performed prior to that one. So catch a Long Road show when you can.
Don't miss the return of Long Road to Nighttown on Saturday March 31st.
---
Bill Frisell Quartet
Sunday, April 1
2 shows at 7 & 9PM
$30.

Interview with Bill Frisell

Bill Frisell live video
Masterful and unique jazz guitarist brings his All-Star Quartet. Featuring: Ron Miles-trumpet, Tony Scherr-bass, & Kenny Wollesen-drums.
"Frisell is a revered figure among musicians - like Miles Davis and few others, his signature is built from pure sound and inflection; an anti-technique that is instantly identifiable."
- The Philadelphia Inquirer
"For over ten years Bill Frisell has quietly been the most brilliant and unique voice to come along in jazz guitar since Wes Montgomery. In light of this, it may be easy to overlook the fact that he may also be one of the most promising composers of American music on the current scene."
- Stereophile
Over the years, Frisell has contributed to the work of such collaborators as Paul Motian, John Zorn, Elvis Costello, Ginger Baker, The Los Angeles Philharmonic, Suzanne Vega, Loudon Wainwright III, Van Dyke Parks, Vic Chesnutt, Rickie Lee Jones, Ron Sexsmith, Vinicius Cantuaria, Marc Johnson (in "Bass Desires"), Ronald Shannon Jackson and Melvin Gibbs (in "Power Tools"), Marianne Faithful, John Scofield, Jan Garbarek, Lyle Mays, Vernon Reid, Julius Hemphill, Paul Bley, Wayne Horvitz, Hal Willner, Robin Holcomb, Rinde Eckert, The Frankfurt Ballet, film director Gus Van Sant, David Sanborn, David Sylvian, Petra Haden and numerous others, including Bono, Brian Eno, Jon Hassell and Daniel Lanois on the soundtrack for Wim Wenders¡¯ film "Million Dollar Hotel".
This work has established Frisell as one of the most sought-after guitar voices in contemporary music. The breadth of such performing and recording situations is a testament not only to his singular guitar conception, but his musical versatility as well. This, however, is old news by now. In recent years, it is Frisell's role as composer and band leader which has garnered him increasing notoriety.
Wire, the British music publication has observed: "What's really distinctive is Frisell's feel for the shape of songs, for their architecture; it's a virtuosity of deep structure rather than surface." Bill explains this sensibility to Guitar Player, "For me, it's really important to keep the melody going all the time, whether you are actually playing it or not, especially when it's some kind of standard tune or familiar song form. A lot of people play the melody and rush right into their solo, almost with an attitude of 'Whew - that's out of the way, now let's really play!' Then they just burn on chord changes, and it doesn't relate to the song anymore. I like to keep that melody going. When you hear Thelonious Monk's piano playing - or horn players like Ben Webster, Miles Davis and Wayne Shorter - you always hear the melody in there. Sonny Rollins is the classic example of that - I've read that he thinks of the words while he's playing the sax, so the song really means something to him. It's not just an excuse to play a bunch of licks over chord changes."
Much has been made of the uncategorizable nature of Frisell's music
and the seamlessness with which his bands have navigated such a variety of styles. "Frisell's pals just happen to be superb musical chameleons, up to every change of gears and genre the guitarist's catch-all music throws at them. The band even comfortably follows the leader onto Country and Western turf, as Frisell often approximates the whine of a lonely steel guitar." (Minneapolis Star Tribune). Bill's comments to the same publication: "When I was in Colorado, I never really played that country stuff or even liked it that much, though it was all over the radio. But as I got older, it crept into my music a lot." In fact, the Chicago Tribune observed that "Frisell possesses not only impressive compositional skills but also a remarkable ability to encompass seemingly antagonistic musical genres." Commenting on his eclectic compositional inclinations, Frisell told Down Beat: "When I write something, it just sort of comes out. I'm not thinking, 'Now I'm going to write a cowboy song'. It just happens, then I usually think about what must have influenced it later. When I sit down to write something in a certain style, it doesn't work. I don't know if that's important or something I need to do, or if it doesn't matter. I don't care; I'm just thankful something comes out sometimes."
This musical kinship with Miles Davis has been cited repeatedly in the music press. The New Yorker notes: "Bill Frisell plays the guitar like Miles Davis played the trumpet: in the hands of such radical thinkers, their instruments simply become different animals. And, like Davis, Frisell loves to have a lot of legroom when he improvises--the space that terrifies others quickens his blood."
Frisell sometimes uses delays and distortion and an unmistakably unique touch. Musician magazine has described his guitar style as "modern in the best sense of the word, straddling the electronic ambiance and distortion of contemporary rock and the nuances of touch and harmonic sophistication usually associated with jazz."
Born in Baltimore, Bill Frisell played clarinet throughout his childhood in Denver, Colorado. His interest in guitar began with his exposure to pop music on the radio. Soon, the Chicago Blues became a passion through the work of Otis Rush, B.B. King, Paul Butterfield and Buddy Guy. In high school, he played in bands covering pop and soul classics, James Brown and other dance material. Later, Bill studied music at the University of Northern Colorado before attending Berklee College of Music in Boston where he studied with John Damian, Herb Pomeroy and Michael Gibbs. In 1978, Frisell moved for a year to Belgium where he concentrated on writing music. In this period, he toured with Michael Gibbs and first recorded with German bassist Eberhard Weber. Bill moved to the New York City area in 1979 and stayed until 1989. He now lives in Seattle.
Joining Bill Frisell for his appearance at Nighttown will be his long running trio featuring Tony Scherr on bass, Kenny Wollesen on drums and Ron Miles on Trumpet. Don't miss the great guitarist Bill Frisell in the intimate confines of Nighttown on Thursday, June 11th at 7 & 9 PM.
---