To Purchase Concert Tickets

No need to make an additional table reservation -
it's already included with your concert tickets!!
---
New Shows Recently Added




11/11 Johnny A.
11/18 Jeff Hamilton Organ Trio
---



Celebrate the Holidays at Nighttown




Join us
at Nighttown for your holiday party. Be it a company party for up to 250 people or a family party, Nighttown will make it special.

Have your party in the Music Room (120 - 200), the Tiffany Room (35 - 50), The Secret Garden Patio (60 - 80) or Stephen's Green (70 - 250).

At Nighttown you'll get much more than just fabulous food. We give you the best package in town at a price that won't break the bank.

And if you'd like us to help you with selecting music for your event, we can help you with that too.

We look forward to celebrating the holidays with you!!


---

Heights Observer Publishes Amazing
Tribute to Nighttown!!
Writer David Budin for the Heights Observer, composed an amazing tribute to Nighttown today, our history, and our longevity. It really touched our hearts!!
Read the full article
here
.
---
"Late Night at Nighttown" ** Every Week **
Fridays
Jackie Warren
on piano 10:30PM - 1:00AM No cover
Saturdays
Jackie Warren
on piano 10:30PM - 1:00AM No cover
Nighttown Newsletter


Click here to sign up for the Nighttown newsletter. Subscribers receive advance notice and discounts to many of the shows.
Nighttown
Tickets

and Seating Policy

To purchase tickets go here, Do not make an additional table reservation - it is already included with your purchased tickets. All seats are General Admission. All seating is based on the time that you arrive for the show and based on how many people are in your party and where we have tables of that size. You may be sharing a table with other people.

---
Nighttown Student Discount Policy
Students up to age 26 are 1/2 off the regular price. Student priced tickets are only available the night of the show, are available only at the door, and are subject to availability. Students must have a photo ID from a generally-recognized high school, college or university. Full-paying ticket holders get priority on admission and seating. Certain select shows have no discount based on arrangements with the artist. On evenings when there are two shows (i.e. shows at 7 & 9PM), the discount is only good for the second show. Students under the age of 18 must be accompanied by an adult paying full price in order to be eligible for the discount.
---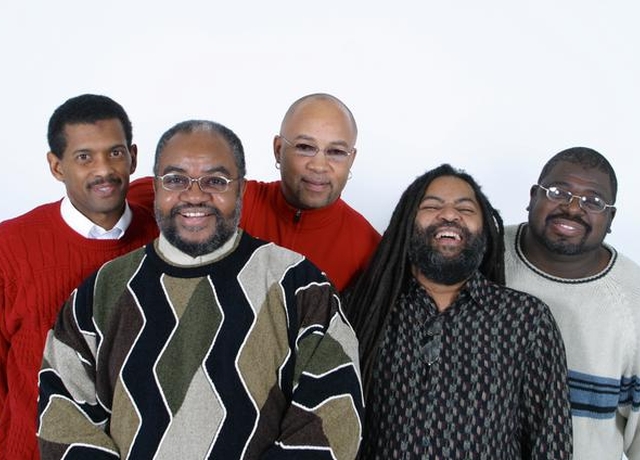 Horns & Things
$20.00
Friday
11/02
8:30 pm
Buy Tickets
Landmark North Coast Contemporary Jazz Group live at Nighttown!
Featuring: Ken LeeGrand-sax, J.T. Lynch-sax, Sakait Baksar-piano & keys, Derrick James-electric bass, & Ray Harvin-drums.
"Horns & Things" is the powerhouse contemporary jazz ensemble that has pleased audiences throughout the years! The group was founded by saxophonists J.T. Lynch and Ken LeeGrand. In an effort to find a place for their music, which could fit the modern genre and fulfill the needs if the Main Stream market, they teamed with Bassist, Derrick James, Keyboardist, Sakait Baksar and Drummer, Ray Harvin to form the nucleus of the band. Percussionist Bill Ransom has been an addition on various recording sessions and performances. This phenomenal group has been performing for over twenty years.
They have shared the spotlight with a who's who list of legendary performers from Dexter Gordon, Freddie Hubbard and Joe Sample; to contemporary artists that include; Pieces of a Dream, Najee, Ronnie Laws, Kim Waters, Alex Bugnon and Marion Meadows. Horn's & Things has opened for R&B artists such as El Debarge, Phillip Bailey, Millie Jackson and Kevin Eubanks. They have participated in jazz festivals, headlined in concerts and performed the college circuits. Horn's & Things has five recording projects, which includes three C.D.'s. "Till the Dawn," Northern Wind","Da Boss", and their most recent release "Get Your Hat On"
Regardless of the occasion, Horn's & Things has the crossover appeal that pleases audiences of all categories and have proven over the years that they are the dynamic, explosive and intense performers required to make your venue thrive.
Don't miss a Nighttown favorite with Horns & Things live at Nighttown.
Visit Website
Watch Video
---
Sammy DeLeon Latin Jazz Sextet
$15.00
Saturday
11/03
8:30 pm
Buy Tickets
Great Lakes Leading Latin Jazz Group live at Nighttown!
Featuring: Sammy DeLeon/timbales & vocals, Jackie Warren-piano, Rafael Guzman-percussion,
Jose 'Cheo' Hernandez-bass, Scott McKee-trumpet, & Tom First-sax.
Sammy DeLeon a master timbales player has shared his talent far and wide. He has appeared in New York, Chicago, Miami, San Juan and points in between. He is the undisputed leader in latin music in the Ohio area. Formerly the musical director of Impacto Nuevo, Sammy has been leading his own group since 1996. Equally adept in latin jazz, salsa and merengue, Sammy and his Orchestra make it hard for an audience to sit still. DeLeon has shared the stage with many stars of latin jazz.
He opened up for the late Tito Puente several times in Cleveland and New York City and was a favorite of the late master. Sammy has collaborated with many of the leading latin musicians throughout the world. They include Humberto Ramirez, Tony Vega, El Gran Combo, and Tito Rojas. Latin music has enjoyed a great revival in Northeast Ohio thanks to the leadership of Sammy DeLeon and his dynamic Orchestra.
Jackie Warren is one of the most in demand and prolific jazz artists working in the Great Lakes region. On any given night she can be found playing solo, leading her trio, or she may be heard as the featured soloist and arranger for Sammy DeLeon's Salsa and Latin-Jazz ensemble.
Jackie is also a professor of music at Tri-C and has several private students. Jackie gets calls constantly from vocalists who want her to back them, and she is frequently called on to guest with national artists. In the past few years Jackie has performed with David "Fathead" Newman, Bobby Watson, Jane Bunnett, and Gerald Wilson. Her arrangements can be heard on Sammy DeLeon's new CD, and recently she recorded a session in collaboration with the legendary producer Tommy LiPuma.
Visit Website
Watch Video
---




2018 CHILDREN'S FREE CARE FUND


$35.00


Tuesday

11/06


6:00 pm

For reservations call Helen at 216-721-1210



The Cleveland Heights/University Circle Howard Hanna Office Invites You To An Evening To Benefit
the
2018 CHILDREN'S FREE CARE FUND
In Support Of Local Children's Hospitals
________________
Tuesday, November 6, 2018
Nighttown
12387 Cedar Road
Cleveland Heights 216-795-0550
________________
6pm...light appetizers, cash bar, silent auction
7pm ...String Ensemble
(Members of the Cleveland Orchestra!!)
7:45 pm... Dessert and coffee
_________________
$35 per person / RSVP By October 28, 2018
_________________
For Reservations and Information
click on tickets above
Or call
Helen Barnett 216-721-1210
Supporting Rainbow Babies & Children's Hospital; MetroHealth Children's Hospital and The Children's Hospital / Cleveland Clinic
Visit Website
---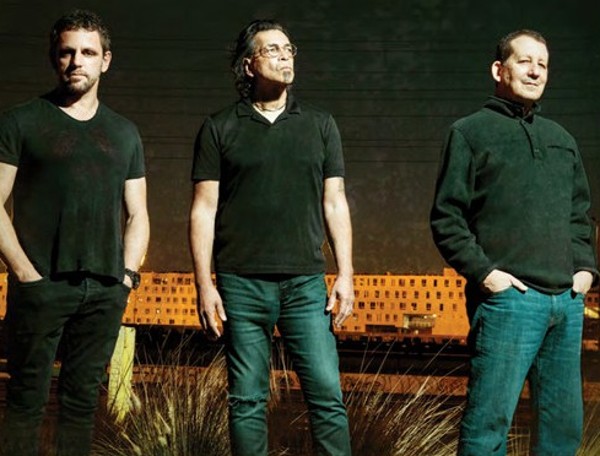 Jeff Lorber Fusion
$40.00
Thursday
11/08
7:00 pm
Buy Tickets
9:00 pm
Buy Tickets
Grammy Winning Piano and Keyboard Artist and Fusion Legend returns to Nighttown for 2 Big Shows!
Trailblazing pianist, composer, producer and bandleader Jeff Lorber is a consummate artist who continues to push himself to new plateaus. A groundbreaking Fender Rhodes pioneer along with the likes of Herbie Hancock, Joe Sample and Bob James, Lorber has triumphed as one of the most innovative musical minds in contemporary jazz. The multi Grammy-nominated pianist's newest CD is a sterling example of his expansive musical roots, masterfully crafted harmonic and melodic sophistication, irresistible finger-poppin' grooves and intricate rhythmic sense. "I came up with the name Prototype because we are always trying to up our game and come up with new exciting music that could be a prototype or innovative harbinger for the future of our musical style," says the LA based pianist. Lorber, a Berklee College of Music alum who formerly majored in Chemistry at Boston College goes full throttle on Prototype, orchestrating like an alchemist in the lab concocting a majestic elixir of jazz, soul, funk, pop, R&B and gospel.
Jeff Lorber's Fusion came to life in the 70s when the pianist attended Berklee College of Music. "I was listening to Miles Davis and Bitches Brew and the beginning of great fusion bands like Mahavishnu Orchestra, Weather Report and Return to Forever," reflects Lorber. "There were also artists like Herbie Hancock, The Crusaders and Grover Washington, who pioneered a more melodic and funky type of sound. Not to mention the fantastic music being made in R&B and pop music like Earth Wind and Fire and Tower of Power." Lorber envisioned Jeff Lorber Fusion a second generation to these fusion bands that were more R&B and melody oriented. A true clinician, Lorber has made it a point to study the long line of modern jazz pianists since 1945. "Herbie Hancock and Chick Corea have been major influences but I had to go back and try to figure out who they listened to and were inspired by," says Lorber. "Some of these icons that come to mind are Bill Evans, Thelonious Monk, McCoy Tyner and Bud Powell." He adds, "I also can't forget all of the pianists who played with Miles Davis such as Red Garland, Wynton Kelly, Tommy Flanagan and Horace Silver."
Visit Website
Watch Video
---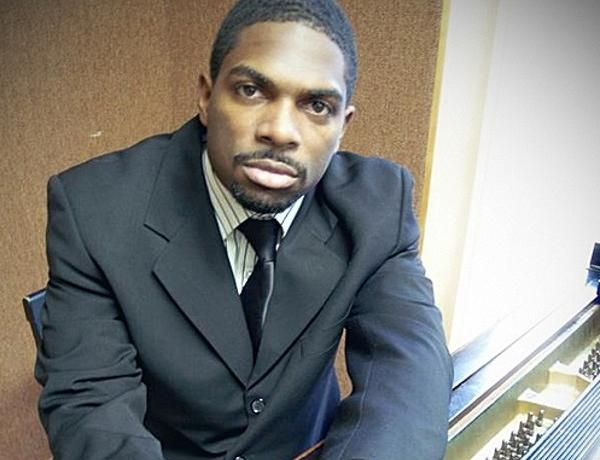 Phil Jones Quartet
$10.00
Friday
11/09
8:30 pm
Buy Tickets
Dynamic Piano Player and Cleveland Native now based in Houston, Texas back home for Hometown Show at Nighttown!
Featuring: Phil Jones-piano, Dan Wilson-guitar, Aidan Plank-bass, & Eric Byous-drums.
Born the eldest of three children in Cleveland, Phillip K. Jones II began playing music at a very early age. By the age of four, he had learned and mastered the drums and began to play them in church. By age eight, his father, Rev. Phillip Jones, Sr., who shared duties as his Church's Musician and Pastor introduced and taught Phillip, Jr. on the organ who quickly learned the instrument 'by ear'. Additional mentoring from his grandmother, Clementine Jones, proved vital toward his development.
At age 12, Phillip studied at the Cleveland Music Settlement for two years. While attending, he was the organist for Greater Faith Baptist Church, where his grandfather pastored. During this time he toured twice to
Nice, France where he performed as drummer. Mr. Jones attended and graduated from Cleveland Heights High
School. While there, he played for the school's gospel choir and the jazz ensemble which earned him the privilege to perform with famed gospel recording artist Walter Hawkins.
After graduation, Phillip attended Hampton University and upon his return to Cleveland, he attended Cuyahoga Community College. During his two years there, he studied with various pianists and teachers such as
Rodney Hubbard, Joe Hunter, Jackie Warren, Drene Ivy, LaFayette Carthon, II among other notable players.
On May 27, 2007, Phillip graduated from the Oberlin Conservatory of Music with a Bachelor of Music degree. During his tenure at Oberlin he had the opportunity to perform with famed songstress Babbie Mason, and
recorded on Bill Ransom's debut jazz CD "Generations".
Today, Phillip K. Jones II continues to play the drums, piano, organ and bass. He is happily married to JaNeen and a proud father of three sons, Emmanuel Calloway, Gabriel Phillip and the newest addition, Phillip K. Jones III, born in early November, 2009.
Visit Website
Watch Video
---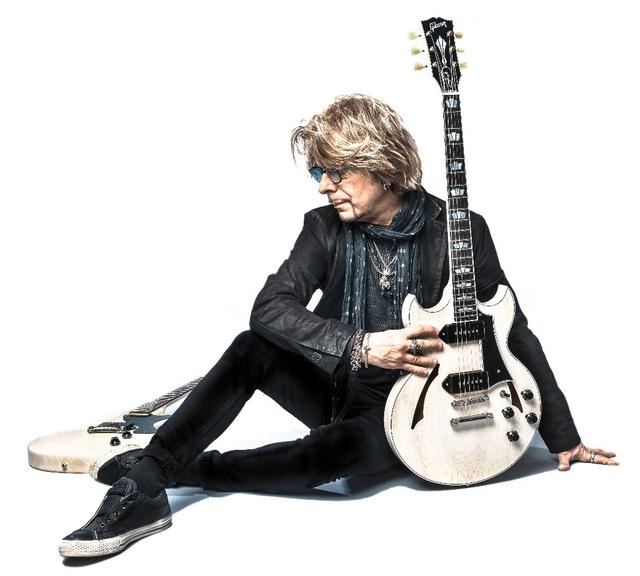 Johnny A.
$25.00
Sunday
11/11
7:00 pm
Buy Tickets
"Just Me and My Guitars". Guitarist extraordinaire returns for One Show Only Live at Nighttown!
Lots of folks throw around the phrase "let the music do the talking," but only a few have the fortitude to really do it – to just go out there and play, shunning flash, shrugging off image and reeling in the listener on the strength of the songs alone.
Johnny A. is that kind of performer. For the better part of three decades, the Massachusetts-based guitarist and bandleader has proven himself capable of generating heat at venues from working-class bars to international amphitheaters – and every sort of venue in between. And when the house lights are turned up, he's just as adept at captivating serious students of the six-string with a virtuosity that earned him the rare honor of having his name placed on a signature Gibson® guitar.
"I want to create instrumental music and deliver it like a vocalist," he says "You can be a great player, on any instrument, and people will take notice for a while…but what people really remember is someone who brings them a great melody."
That take-no-prisoners attitude has been ingrained in Johnny A. since he first set foot on a stage, whether as leader of locally-acclaimed Boston acts like Hearts on Fire or in the company of acclaimed artists like J. Geils frontman Peter Wolf – whose band he anchored for more than seven years. It fully came to the fore in 1999, when he independently issued his first solo album, Sometime Tuesday Morning – a disc that eventually went on to sell 100,000 copies and spawn "Oh Yeah," a single that topped the AAA charts (a feat no instrumental song had accomplished in more than a decade).
"When I was in my early bands, I sang, but when I was with [Peter Wolf], I came down with a really bad bronchial infection and never recovered my voice completely," he says. "I made a conscious decision at that point to focus on instrumental music. I re-evaluated how I played, redefined my approach completely."
That new approach won plenty of accolades from outlets like the Boston Phoenix, which dubbed him "a singular presence on the Boston rock and pop scene, winding jazz, blues, popular tunes, rock, and flourishes of psychedelic improvisation into a tight, passionate ball." The success of Sometime Tuesday Morning led to a second release, Get Inside, which brought forth a radio hit in the form of the title track – and drew the folks at Gibson®, who approached Johnny to collaborate on a custom guitar, the second best selling signature model in the company's illustrious line of instruments.

In the words of Premiere Guitar Magazine, " Johnny A.'s magic crosses over because, like Bill Frisell, he doesn't just play guitar - he plays music."
Johnny A on the Gibson Johnny A Signature Guitar
Visit Website
Watch Video
---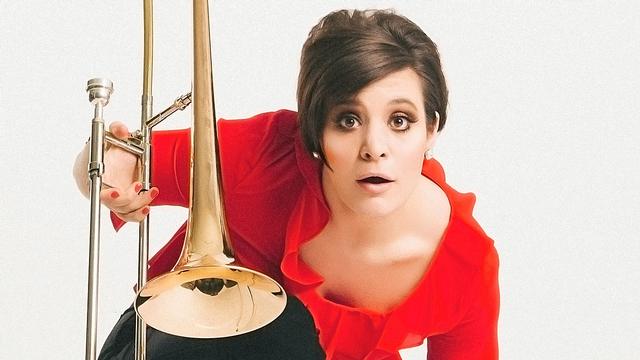 Aubrey Logan
$20.00
Tuesday
11/13
7:00 pm
Buy Tickets
Vocalist and Trombone Master & her Group Live on the Nighttown Stage!
As Featured with Post Modern Jukebox and Dave Koz!
The media refer to #1 selling artist, Aubrey Logan as "The Queen of Sass." And it's easy to see why. Her concerts are a mix of excellent musicality, jaw-dropping vocals, expert trombone-playing, a breathtaking array of originals and original takes on cover songs and, well…fun! Her heart wrenching musical stories has audiences in tears just before her comedic relief has them in stiches.
Aubrey Logan loves music, loves performing and loves her fans. And it shows. "My relationship with the audience is the most fun I can legally have!" she says. Very few artists can concentrate so fully on the music and yet be so connected to the people who have come to hear her. And that connection is magic.
Aubrey has seen a lot of recent success. Her debut album, Impossible, immediately shot to the top 10 on the iTunes, Billboard and Amazon charts. And her next appearance on Summer Horns II, from A to Z (as a special guest of Dave Koz on Concord Records) became the #1 selling Contemporary Jazz Album. Aubrey has spent more time at the top of the charts lately than she has in an airport, and travel has been a permanent fixture for her in the last couple of years.
Aubrey Logan has performed more than 250 shows since 2016. Besides countless dates touring as a guest star with Postmodern Jukebox and another nationwide tour with Dave Koz and his all-star lineup, Aubrey has been selling out her own shows in venues all over the US and Europe.
First coming to international attention after winning BOTH the prestigious Montreux Jazz Festival Jury and Audience-Choice awards, Aubrey has gone on to perform with Pharrell Williams, Seth McFarlane, Meghan Trainor, Josh Groban, Gerald Albright, Haley Reinhart, and countless other legends. Her appearances on Jimmy Kimmel and The Grammy Awards and a PBS special and London Live have kept her in the public eye and millions of fans have watched her head-spinning videos on YouTube and Facebook. It seems like everywhere you turn, you're bumping into Aubrey Logan.
She's now preparing for a US Tour, a European Tour, an Australian Jazz Cruise and the recording of her next album. So no need to worry….there's no shortage of "sass" in our immediate future.
Visit Website
Watch Video
---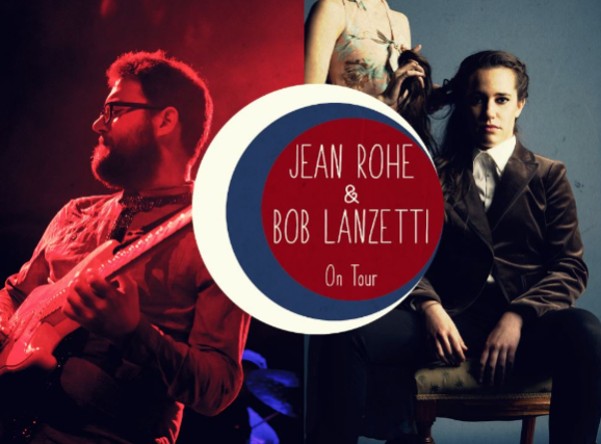 Bob Lanzetti & Jean Rohe
$20.00
Thursday
11/15
8:00 pm
Buy Tickets
Guitarist and Original Member of Snarky Puppy Bob Lanzetti & his Group Live at Nighttown!
Double Bill also includes rapidly rising Singer/Songwriter Jean Rohe!
BOB LANZETTI
Bob Lanzetti is a Brooklyn, NY based professional guitarist, composer, producer, and educator who has performed and recorded with many artists throughout the NYC area as well as played in over 40 countries with the three time Grammy® Award-Winning jazz/funk collective, Snarky Puppy.
Growing up on the Jersey Shore, Bob had the fortune of studying music with NYC area based guitar greats Chris Buono, David "Fuze" Fiuczynski, and Vic Juris. In 2000, Bob moved to Denton, TX to further his education at the University of North Texas where he earned a Bachelor's Degree in Jazz Studies. In addition to his studies he was fortunate enough to get involved in the thriving R&B and Gospel music scene in the DFW area as well as meet the musicians who would go on to form the core of Snarky Puppy.
As a member of Snarky Puppy, Bob has had the opportunity to contribute as a writer, arranger, and guitarist, playing on every recorded release and performing all over the world. The Pups have earned three GRAMMY Awards to date.
Since 2006, Bob has been residing in Brooklyn, NY. There he has become an in-demand session guitarist performing and recording with many artists including Tommy Sims, Bokanté, Michelle Willis, Cory Henry, Ghost-Note (Robert "Sput" Searight/Nate Werth), Lucy Woodward, Musiq Soulchild, Bilal, Banda Magda, Underground System, and many others.
In addition to sideman work, Bob writes, records, produces, and performs his own original compositions with his quintet. His debut record, Whose Feet are These That are Walking, was released September 2017.

JEAN ROHE
"There are plenty of talented artists out there, but what sets Jean Rohe apart are the suppleness of her voice, the integrity of her vision, and the grace she shows in her wide-ranging journeys across the musical landscape." –John Platt, WFUV New York
Jean Rohe sings and plays multi-lingual original music of the Americas, North and South. Whether solo or with her genre-bending trio, Jean brings the full breadth of her stylistic attractions to bear, exploring the intersections of American folk music, jazz, Brazilian and Afro-Peruvian traditions. The product of both a nurturing folk music community in her childhood, as well as the vibrant New York improvised music scene, it is not unusual to find Jean and in a downtown jazz club inviting a disarmed audience to sing boisterous choruses. Likewise, her sophisticated songwriting and arranging has found a home at folk music festivals around the country. Jean has performed everywhere from Birdland to the National Theater in Cuba; from New York City's own Living Room to the Montreux Jazz Festival, where her refreshingly earnest performance won her the audience prize in 2006. She has appeared as a special guest with the Billboard-charting alt-country group Calexico and performs with Liam Robinson in the American/Irish traditional duo, Robinson & Rohe.

Watch Video
---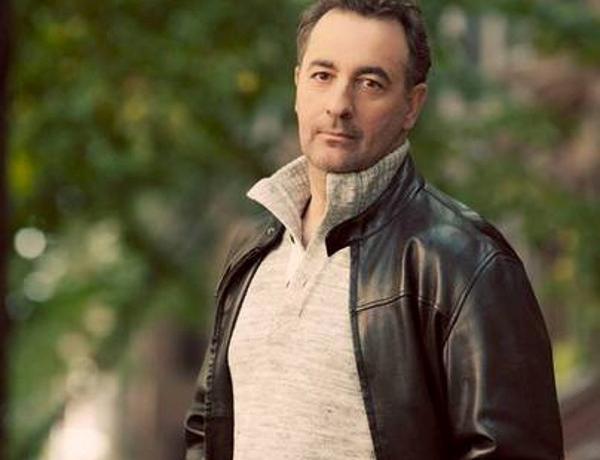 Alex Bugnon
$30.00
Friday
11/16
8:00 pm
Buy Tickets
10:00 pm
Buy Tickets
Saturday
11/17
8:00 pm
Buy Tickets
10:00 pm
Buy Tickets
Pianist and Contemporary Jazz Superstar & his group return for Big Weekend at Nighttown!
Montreux-reared Bugnon studied at a music conservatory in Paris before coming to America to continue at Boston's famed Berklee School of Music. He spent a lot of time playing not only jazz but gospel, gigging on that time-honored southern circuit. Upon graduation he moved to New York. After spending a year driving taxicabs and teaching French at the Berlitz School, he found initial work backing R&B stars such as Patti Austin & James Ingram and Keith Sweat. It was through backing Freddie Jackson that he made the contact at then-new Orpheus Records where he recorded his first two CDs Love Season (1989) and Head Over Heels (1991), making his deepest first impressions with R&B audiences as a soulful instrumentalist du jour. A switch to Sony's Epic Records family yielded 107 Degrees in the Shade (1991) and This Time Around (1993), upon which time he jumped to RCA Records for Tales from the Bright Side (1995). From there he segued into the four albums he did for Narada Records, an associated label that specialized in smooth jazz and new age.
Beyond his recordings, Alex has built a loyal fan base through constant touring on the club and jazz festival circuits. Just last year he passed the great Dizzy Gillespie's record of playing Washington, D.C.'s Blues Alley for 12 consecutive Thanksgivings with his own lucky 13th visit. That most recent gig found his new music from Going Home receiving quite the warm welcome. "People in their 40s, 50s and 60s that have all of my CDs were raving about the new songs," he beams. "At the same time, college students that are more likely to be Radiohead fans were coming up to me saying, 'I really dug that 'Silver Finger' song, man' - which was really nice to hear!"
Visit Website
Watch Video
---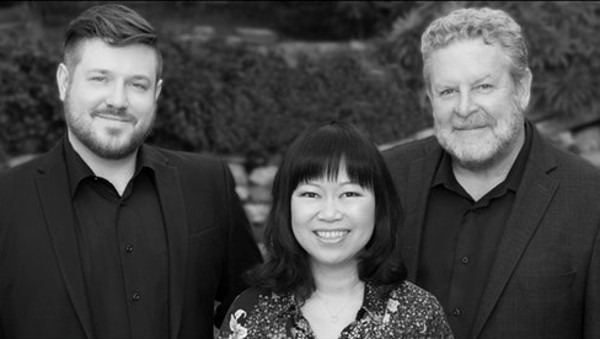 Jeff Hamilton Organ Trio
$25.00
Sunday
11/18
7:00 pm
Buy Tickets
Drum Master returns to Nighttown with All-Star International Organ Trio!
Featuring: Jeff Hamilton-Drums, Akiko Tsuruga-Hammond B-3 Organ, & Graham Dechter-Guitar.
Originality is what versatile drummer Jeff Hamilton brings to the groups he performs with and is one of the reasons why he is constantly in demand, whether he is recording or performing with his trio, Oscar Peterson, Ray Brown, the Clayton Brothers or co-leading the Clayton-Hamilton Jazz Orchestra.
Jeff is equally at home in smaller formats. He is an integral part of the Clayton Brothers and Herb Wong stated in his review of their release, The Music (Capri), in JazzTimes: "Always evident is…the colorful work of the rhythm section featuring…the sensitivity and sizzle of Jeff Hamilton's seasoned drums."
In addition to his many recordings with Ray Brown, Jeff has been on nearly 200 recordings with artists such as Natalie Cole, Diana Krall, Milt Jackson, Rosemary Clooney, Barbara Streisand, Mel Torme, John Pizzarelli, Benny Carter, Lalo Schifrin, George Shearing, Clark Terry, Gene Harris, Toshiko Akioshi, Scott Hamilton, Harry "Sweets" Edison, Keely Smith, Bill Holman, Herb Ellis, Barney Kessel and Mark Murphy.
An accomplished guitarist, composer and arranger, Graham Dechter plays with the kind of swinging authority and seasoned maturity that belies his young age. The 28-year-old Los Angeles native, a member of the Clayton-Hamilton Jazz Orchestra since he was 19, shows a deep reverence for the jazz guitar tradition in his warm-toned renditions of ballads, bossas, bebop and blues. A formidable soloist and consummate accompanist, he imbues standards with rare enthusiasm and an inherent bluesiness while carving out his own path with several affecting original compositions.
Dechter's tastes are firmly rooted in a different aesthetic. A talent deserving of wider recognition, Dechter follows in the lineage of his guitar heroes like Wes Montgomery, Barney Kessel, Grant Green and Herb Ellis.
Akiko Tsuruga - Raised in Osaka, Japan, this talented musician began studying the organ at the age of three, at the famed Yamaha Music School. After discovering her passion for jazz very early on in her musical journey, Akiko launched her career immediately after graduating from the Osaka College of Music.
While living and playing in Osaka, she had many opportunities to perform with world-renowned jazz musicians from the United States. Meeting Grady Tate, in particular, was a life-changing event for Akiko.
After landing in the mecca for jazz, New York City, it didn't take long for Akiko to make her mark - she was soon embraced not only by audiences, but by her fellow musicians, as one of the top organ players in the city.
But it was the meeting of organ legend Dr. Lonnie Smith that proved to have the greatest impact on Akiko's musical development and career. He became an important mentor to Akiko, and she considers him her greatest influence.
Akiko has ten albums as a leader to her credit. Her debut album in the U.S., "Sweet and Funky", was selected as a "Best album of 2007" in DOWNBEAT Magazine.

Visit Website
Watch Video
---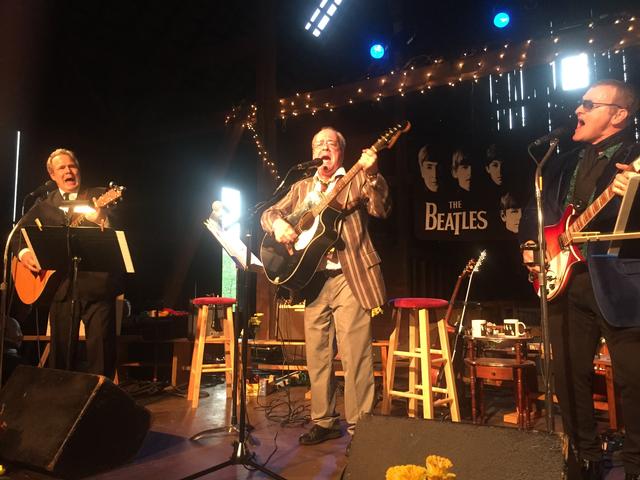 Mike, Jim, & Bill Do The Beatles White Album
$15.00
Wednesday
11/21
7:00 pm
Buy Tickets
A unique reconstruction of the class Beatles White Album featuring 3 voices and 3 guitars, with great stories Live at Nighttown!
Celebrating the 50th Anniversary of the Release of The White Album!
Featuring: Mike Kearns, Jim Wilson, and Bill Hoffman.
In February, 1968, The Beatles travelled to Rishikesh, India, to study transcendental meditation with Maharishi Mahesh Yogi. Ringo and his wife left after ten days. Paul McCartney and Jane Asher left after five weeks. Lennon and Harrison returned sixteen days later. During their time there, they wrote songs on acoustic guitars and jammed with Donovan, Mike Love of The Beach Boys and the American jazz flautist, Paul Horn. They brought back to England 40 new songs.

On May 30, 1968, work began at Abbey Road Studios on what many consider their most creative and controversial album or, in this case, double album. On November 22, 1968,
The Beatles was released in the US. This diverse collection of Beatles music became known as The White Album because of its austere, white album cover. It became The Beatles' largest selling LP.

On Tuesday, November 22, 2016, 48 years to the day of the first release, three Cleveland musicians: Mike Kearns, Jim Wilson and Bill Hoffman will perform The White Album at Nighttown in Cleveland Heights. Side One begins at 7 p.m. Tickets are $15 and can be purchased at Nighttowncleveland.com.

Mike, Jim & Bill Do The White Album is a reconstruction of The Beatles' classic album using just three guitars and three voices. Not content with simply recreating The Beatles' arrangements, this trio enjoys giving the material a quarter turn, accompanying songs with witty tales and anecdotes and taking the audience down the slide headfirst.

Mike, Jim & Bill Do The White Album debuted on May 30, 2015, at The Wingenstock Concert Series at the Lantern Theatre in Valley View, Ohio, 47 years to the day of the first Abbey Road sessions. They repeated their performance at this summer's Wingenstock Concert Series on June 18, Paul's birthday, and took it to the west side at The Brother's Lounge in August. Their engagement at Nighttown marks their first east side appearance.

"Anyone who lived through the 60's will live through Mike, Jim & Bill Do The White Album."
---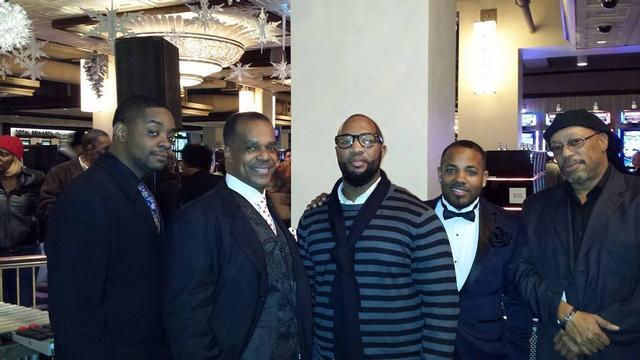 Forecast
$15.00
Friday
11/23
8:30 pm
Buy Tickets
Saturday
11/24
8:30 pm
Buy Tickets
North Coast's Premier Contemporary Jazz Group back on stage for Big Holiday Weekend at Nighttown!
Forecast is the leading contemporary jazz group in the Northeast Ohio area. Founding members Lem Adams on vibes and Gary Stephenson on electric bass have been entertaining Ohio audiences for over 20 years. The current Forecast lineup includes Jermaine Lockhart on sax, Dave Crawford on keyboards, Kevin Byas on guitar, and Gene Butler on drums.
Forecast has shared the stage with many of the top names in contemporary jazz including Stanley Turrentine, Roy Ayers, The Crusaders, Bob James, Pieces of a Dream, and several others. They have won numerous awards and competitions over the years and have been the house band at The Q for Cleveland Cavs games.
Visit Website
Watch Video
---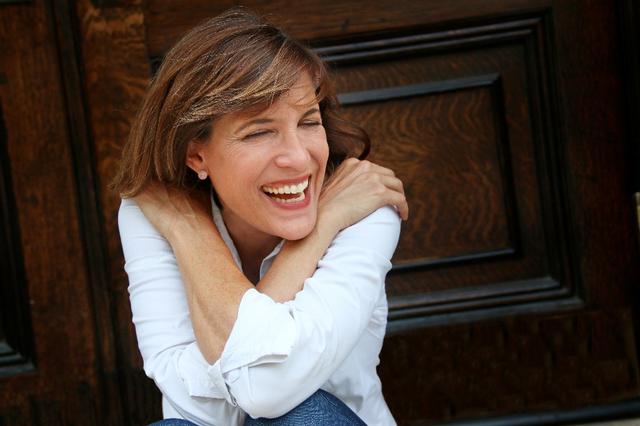 Sarah Partridge with Dan Maier Trio
$20.00
Thursday
11/29
8:00 pm
Buy Tickets
From NYC! Exciting Jazz Vocalist/Composer/Actress take the stage at Nighttown!
Featuring: Sarah Partridge-vocals, Dan Maier-piano, Tim Lekan-bass, & Donnie Patterson-drums.
Sarah Partridge grew up in Boston and Birmingham, Alabama, listening to jazz vocalists around the house, soaking up her father's albums of Ella Fitzgerald, Chris Connor, Dakota Staton, Irene Kral, and Sarah Vaughan. But she was drawn to acting, and ended up majoring in theater at Northwestern University. After graduating in 1982, she worked around Chicago, and landed her first feature role in Tom Cruise's star-making 1983 hit Risky Business.
Relocating to Los Angeles in 1984, she worked steadily in film and television and carved out a niche doing voice-overs (often portraying cartoon superheroes). Out with friends one night at the Improv, she accepted their dare to take a turn at karaoke and delivered a stunning rendition of "Summertime." The impromptu performance caught the ear of a booker, who promptly hired her to sing in a concert with the top tier of L.A. jazz musicians. It was a successful gig that rekindled a long-buried dream.
"It was a fluke," she says. "But as an actress I loved to sing. I was just never a Broadway belter. My dad was a huge fan of female vocalists and I grew up knowing the artists and the songs, but I never considered that I would do this professionally. I didn't go to music school or take vocal classes. But there was that moment singing 'Summertime' when my friends looked at me afterwards, and said, how do you know how to do that?"
Sarah Partridge She spent years honing her technique in Los Angeles and New York City, where she moved in 1994, and instantly bonded with trumpet legend Doc Cheatham, "the first musician I played with in New York." Attending one of his regular Sunday brunch performance's at Sweet Basil, her husband convinced pianist Chuck Folds to let Partridge sit in. Her version of "Every Day I Have the Blues" went over well and Cheatham told her "You can come anytime you want," Partridge recalls. "After that, I sat in regularly and we did some gigs together. I learned so much from him musically, just seeing the obsessive dedication he had. He was a real inspiration."
Partridge released her debut I'll Be Easy to Find in 1998, a widely acclaimed album ("She's a pleasure to hear in any emotional guise, whether one of regret or exaltation"—Billboard) featuring veteran jazz greats like Frank Wess, Bucky Pizzarelli, and Gene Bertoncini. She has grown exponentially with each new recording: Blame It on My Youth, 2004; You Are There, Songs for My Father, 2006; Perspective, 2010; and the long-awaited I Never Thought I'd Be Here, 2015 ("Ms. Partridge consistentlystretches both herself and the music. It would not be surprising if a few of her songs became standards in the future"). And now Bright Lights & Promises: Redefining Janis Ian captures an artist fully in command of her craft. Surrounded by an enviably sympathetic cast of collaborators, Partridge has expanded the possibilities for fellow vocalists, bringing the work of an American original firmly into the jazz fold.
Visit Website
Watch Video
---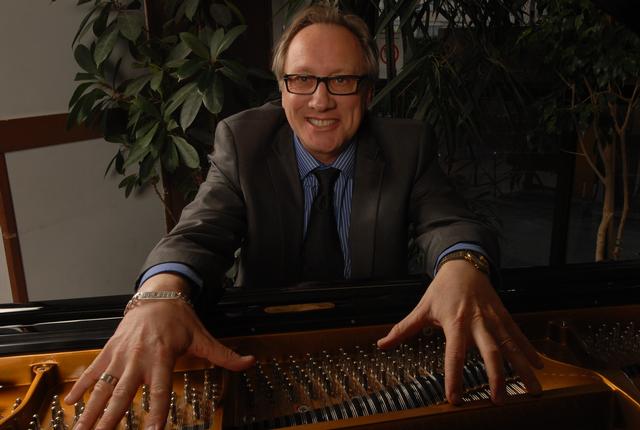 Philippe LeJeune Trio
$10.00
Friday
11/30
8:30 pm
Buy Tickets
From Toulouse, France! Jazz, Blues, and Boogie Woogie from Versatile and Dynamic Pianist from France!
Featuring: Philippe LeJeune-piano, George Lee-bass, & Sunny Tabler-drums.
French pianist Philippe LeJeune is a perfect example of the mixture of jazz and blues which was especially an important strain in the jazz tradition. The young pianist attended a 1968 concert in Reims, France, by master boogie-woogie and blues pianist Memphis Slim, and immediately put an end to his classical efforts and began teaching himself the blues, scouring local record shops for LP's by boogie woogie greats. In 1980 he was invited by Memphis Slim - who had been a parisian citizen since 1962 - to cut an album titled « Dialog In Boogie » as a piano duet.

A frenchman who loves and plays classic American jazz is not entirely unusual, but what sets Philippe apart from his contemporaries is his soulfoul feel for the music. His repertoire ranges from classic barrelhouse boogie woogie piano to Duke Ellington and Horace Silver tunes as well those of Milt Jackson and George Gershwin.

Philippe LeJeune has released six CD's in the United States and also makes numerous appearances in various American jazz and blues clubs and festivals : Detroit Jazz Festival, Toledo Art Tatum Jazz Heritage Festival, Monterey Bay Blues Fest, Cincinnati Blues Festival. His performance at the 2005 Motor City Blues & Boogie Woogie Festival (Detroit) was recorded live to be edited into P.B.S. television specials and DVD. Living in Toulouse, France, LeJeune has performed for many years throughout Europe in the Jazz festivals and clubs circuit (France, Spain, Switzerland, Belgium, Czech Republic …) and in Africa (Tunisia, Sénégal).
Philippe LeJeune has found a role not only as an interpreter of contemporary numbers, but as traditionalist bringing back to today's audiences important music from a variety of older sources and melting it all together into a highly personal style and repertoire. The frenchman's natural instinct for blues, jazz and boogie is food for the soul.
Visit Website
Watch Video

Planning a
reception,

wedding,

b

usiness
meeting,
graduation, birthday or B'nai Mitzvah?


. . . . . . . . .think Nighttown!

We give you the best package in town at a price that won't break the bank. And everything is included at no extra charge. Our experience is as accommodating as our atmosphere. Private function spaces from 20 - 150. Valet parking available.
To book your party, call Brendan Ring directly at

216-952-9133
Nighttown uses Yamaha Pianos exclusively


For more information about the

Yamaha C-7

,
The New

Avant

Grand Piano or any of the Yamaha pianos,
Please contact Mattlin-Hyde at (440) 449-6180
Nighttown drums provided by




www.fortunedrums.com
Nighttown/JWP graphic designer
Kathy Kelly
216-941-5439



Gerry Paluck RPT

Registered Piano Tuner/Technician

(216) 346-9308
www.gerrythetuner.com
12387 Cedar Road (top of Cedar Hill)
Cleveland Heights, OH
216-795-0550
No need to make an additional table reservation -
it's already included with your concert tickets!!
www.nighttowncleveland.com
Map to
N
ight
t
own
Producers of All the Great Music at Nighttown
Call us for Music for your Private Event
216-721-5624 jwadsworth@aol.com
www.jwpagency.com

To Purchase Concert Tickets

No need to make an additional table reservation -
it's already included with your concert tickets!!




"Late Night at Nighttown"
Fridays Jackie Warren on piano 10:30PM - 1:00AM No cover
Saturdays Jackie Warren on piano 10:30PM - 1:00AM No cover






Friday, November 2 Horns & Things 8:30 PM $20.
Landmark North Coast Contemporary Jazz Group live at Nighttown!
Featuring: Ken LeeGrand-sax, J.T. Lynch-sax, Sakait Baksar-piano & keys, Derrick James-electric bass, & Ray Harvin-drums.



Saturday, November 3 Sammy DeLeon Latin Jazz Sextet 8:30 PM $15.
Great Lakes Leading Latin Jazz Group live at Nighttown!
Featuring: Sammy DeLeon/timbales & vocals, Jackie Warren-piano, Rafael Guzman-percussion,
Jose 'Cheo' Hernandez-bass, Scott McKee-trumpet, & Tom First-sax.



Thursday, November 8 Jeff Lorber Fusion 7 & 9 PM $40.
Grammy Winning Piano and Keyboard Artist and Fusion Legend returns to Nighttown for 2 Big Shows!



Friday, November 9 Phil Jones Quartet 8:30 PM $10.
Dynamic Piano Player and Cleveland Native now based in Houston, Texas back home for Hometown Show at Nighttown!
Featuring: Phil Jones-piano, Dan Wilson-guitar, Aidan Plank-bass, & Eric Byous-drums.



Tuesday, November 13 Aubrey Logan 7 PM $20.
Vocalist and Trombone Master & her Group Live on the Nighttown Stage!
As Featured with Post Modern Jukebox and Dave Koz!



Thursday, November 15 Bob Lanzetti & Jean Rohe 8 PM $20.
Guitarist and Original Member of Snarky Puppy Bob Lanzetti & his Group Live at Nighttown!
Double Bill also includes rapidly rising Singer/Songwriter Jean Rohe!



Friday & Saturday, November 16-17 Alex Bugnon 8 & 10 both nights $30.
Pianist and Contemporary Jazz Superstar and his group back on stage at Nighttown for Big Weekend!



Monday, November 19 Baldwin Wallace Musical Theater 7 PM $10.
Next Generation of Broadway Stars live on Nighttown's Stage.
Extreme MT with the Senior Class!



Wednesday, Nov. 21 Mike, Jim, & Bill Do The Beatles White Album 7 PM $15.
A unique reconstruction of the class Beatles White Album featuring 3 voices and 3 guitars, with great stories Live at Nighttown!
Celebrating the 50th Anniversary of the Release of The White Album!
Featuring: Mike Kearns, Jim Wilson, and Bill Hoffman.



Friday and Saturday, November 23-24 Forecast 8:30 PM both nights $15.
North Coast's Premier Contemporary Jazz Group back on stage for Big Holiday Weekend at Nighttown!



Thursday, November 29 Sarah Partridge w/Dan Maier Trio 8 PM $20.
From NYC! Exciting Jazz Vocalist/Composer/Actress take the stage at Nighttown!
Featuring: Sarah Partridge-vocals, Dan Maier-piano, Tim Lekan-bass, & Donnie Patterson-drums.



Friday, November 30 Philippe LeJeune Trio 8:30 PM $10.
From Toulouse, France! Jazz, Blues, and Boogie Woogie from Versatile and Dynamic Pianist from France!
Featuring: Philippe LeJeune-piano, George Lee-bass, & Sunny Tabler-drums.



###