To Purchase Concert Tickets

No need to make an additional table reservation -
it's already included with your concert tickets!!
---
New Shows Recently Added





7/15 Dred Scott Trio + Tom Scott

7/17 The Four Freshmen

7/18 & 7/19 Phil Keaggy

7/20 Sam Hooper

7/21 Lou Armagno "Sinatra Selects"

7/22 "Beautiful Sisters 2" w/Shirley Cook & Theresa Haney

International Music Festival at Nighttown

7/27 Matt Baker Trio & Oscar Stenmark Trio (Australia & Sweden)

7/28 Diego Figueiredo & Chiara Izzi (Brazil & Italy)

7/29 Randy Shane & Daniel Bruce "Tribute To George Michael"

7/30 Seth Johnson Trio

8/03 Andre Cavor & The Cavor Project

8/04 Travis 'Moonchild' Haddix

8/05 Cliff Habian

8/06 & 8/07

Peter Asher & Jeremy Clyde







---
Nighttown Selected as Best Jazz Club and Best Blues Club in Scene Magazine Reader's Poll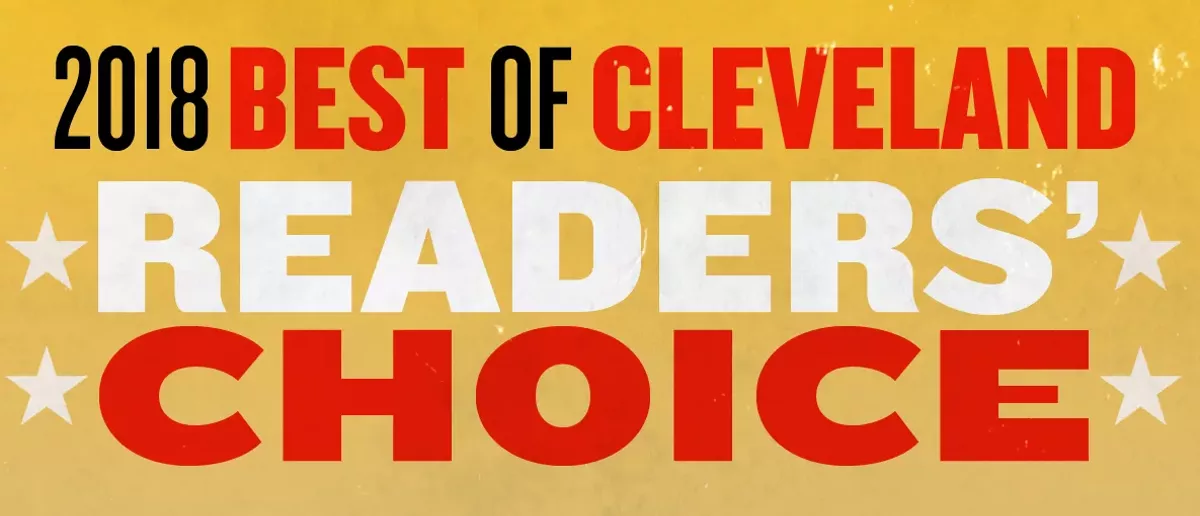 Thank you for selecting us as your favorite place for jazz and blues in NE Ohio. We work hard to bring you amazing international artists, and the best of NE Ohio artists, in an acoustically perfect room, with fantastic food, and a warm atmosphere. Everyone at Nighttown is working hard and committed to briningg you a great place to enjoy music, food, family and friends. Thank you to the people who voted, and to Scene Magazine.
---
"Late Night at Nighttown" ** Every Week **

Fridays
Jackie Warren
on piano 10:30PM - 1:00AM No cover
Saturdays
Jackie Warren
on piano 10:30PM - 1:00AM No cover
Nighttown Newsletter


Click here to sign up for the Nighttown newsletter. Subscribers receive advance notice and discounts to many of the shows.
Nighttown
Tickets

and Seating Policy

To purchase tickets go here, Do not make an additional table reservation - it is already included with your purchased tickets. All seats are General Admission. All seating is based on the time that you arrive for the show and based on how many people are in your party and where we have tables of that size. You may be sharing a table with other people.

---
Nighttown Student Discount Policy
Students up to age 26 are 1/2 off the regular price. Student priced tickets are only available the night of the show, are available only at the door, and are subject to availability. Students must have a photo ID from a generally-recognized high school, college or university. Full-paying ticket holders get priority on admission and seating. Certain select shows have no discount based on arrangements with the artist. On evenings when there are two shows (i.e. shows at 7 & 9PM), the discount is only good for the second show. Students under the age of 18 must be accompanied by an adult paying full price in order to be eligible for the discount.
---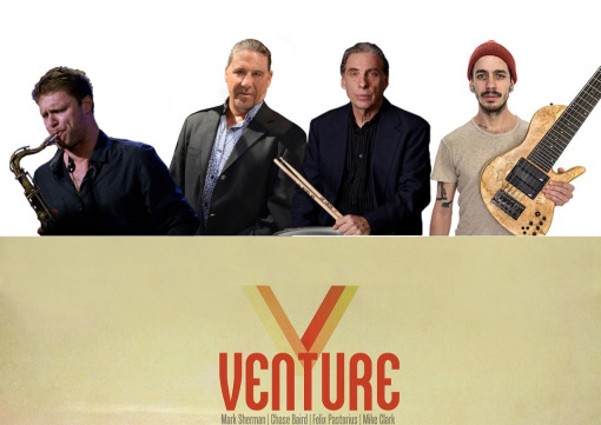 Venture featuring Mark Sherman, Felix Pastorius, Mike Clark & Chase Baird
$25.00
Friday
7/13
8:30 pm
Buy Tickets
Saturday
7/14
8:30 pm
Buy Tickets
All-Star NYC Group Venture hits the stage at Nighttown for Weekend Extravaganza!
Featuring: Mark Sherman-piano/vibes, Felix Pastorius-bass, Mike Clark-drums & Chase Baird-sax.
VENTURE: featuring drummer Mike Clark, bassist Felix Pastorius, vibraphonist/pianist Mark Sherman, and tenor Chase Baird, have individually performed globally as leaders with tours of North America, South America, Europe , Asia, Africa, and Australia. VENTURE brings a deeply rooted POST BOP/FUSION approach to a program of originals and standards that convincingly carry on the art form with a potent level of invigorating musicianship. Their music is relentlessly energetic, hard charging, and brimming with incredible improvisations from their collective refined skills, and deep commitment to the art form itself. The members of VENTURE have recorded on over 200 CD recordings as sidemen, 30 CD's as leaders. When witnessing a VENTURE performance, one will be captivated by the intensely powerful, groove oriented feeling that transpires from this quad generational band.
Mark Sherman
http://www.markshermanmusic.com/html/
Esteemed vibraphonist and composer, Mark Sherman, has worked with Tony Bennett, Liza Minnelli, Michael Brecker, Larry Coryell, and Kenny Barron and is frequently heard on Broadway, as well as in a long list of blockbuster films. Sherman is currently on faculty at The Juilliard School and runs Miles High Records. Across these extremely competitive fields, Sherman stands out as an expressive, versatile, and consistently inspiring artist.
Felix Pastorius
https://www.facebook.com/FelixPastoriusMusic/
For Felix Pastorius, music is a family tradition. His grandfather, "Jack" Pastorius, was a stand-up jazz drummer, who sang while he swang. Felix's dad was legendary bassist, "Jaco" Pastorius. Felix has toured world-wide with the Yellowjackets. He's earned his place, learned to navigate, and he's here to take you for a ride.
Mike Clark
https://www.drummermikeclark.info/
A true ambassador of rhythm, Mike Clark is known around the world for his diverse and innovative playing. He brings that spark to whatever genre-- blues, funk post bop. He gained worldwide recognition as one of America's foremost jazz and funk drummers while playing with Herbie Hancock and The Headhunters in the early seventies. His incisive playing on Hancock's "Actual Proof" garnered him an international cult following and influenced generations of drummers. His versatility led him to a two-year stint with Brand X, the British jazz/rock fusion band founded by Phil Collins.
Chase Baird
He has worked with jazz artists including Brad Mehldau, Antonio Sánchez, Nir Felder, Dan Chmielinski, Mike Clark, Mark Sherman and Thana Alexa as well as pop and rock artists including Chaka Khan and Matthew Morrison
Watch Video
---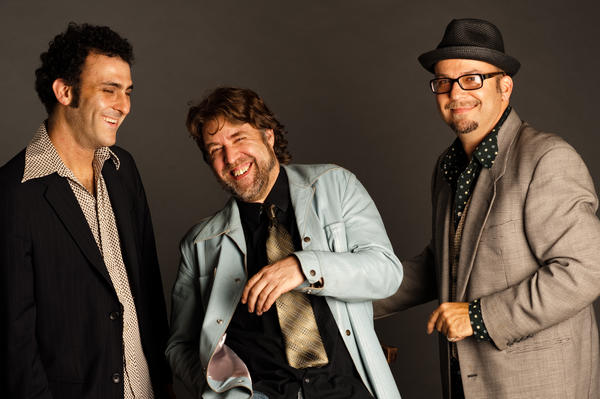 Dred Scott Trio + Tom Scott
$20.00
Sunday
7/15
7:00 pm
Buy Tickets
Cutting Edge NYC based pianist and NE Ohio Native brings his East Coast Based Trio to Nighttown.
Featuring: Dred Scott-piano, Ben Rubin-bass, & Diego Voglino-drums.
Special Guest Opening Act: Tom Scott (Dred's Brother)-piano and vocals.
"The compositions and performances balance heady modernism with accessibility, demonstrating a cheeky playfulness in the process. We need to hear more from this strong, distinct voice."
- Sharrone Cohen / JAZZ TIMES
This longtime working band, led by the sly pianist-raconteur Dred Scott, recently released "Going Nowhere" (Ropeadope), a good showcase for its puckish but aggressive take on postbop aerodynamics. The trio's acclaimed weekly residency here has ended, after a productive six years — but this one-nighter kicks off a new one, the last Tuesday of every month. \
- Nate Chinen, NEW YORK TIMES
The Dred Scott Trio gives off an intimate, anything-can-happen vibe...sometimes swinging hard and sometimes careening out of control. The feeling of ramshackle spontaneity...is something of a front for sophisticated, multi-segmented piano trio compositions.
- Philip Booth, RELIX
"Pianist Dred Scott uses an irreverent veneer to disguise old-fashioned jazz scholarship, which buttresses his rich, well-rounded intonation and flair for phrasing."
- Brit Robson EMUSIC
"The hard-swinging group never gets too deep, which might actually be a good thing: Their music has the buoyant groove of gospel and the charming shuffle of the Big Easy on parade."
- NEW YORK MAGAZINE
Visit Website
Watch Video
---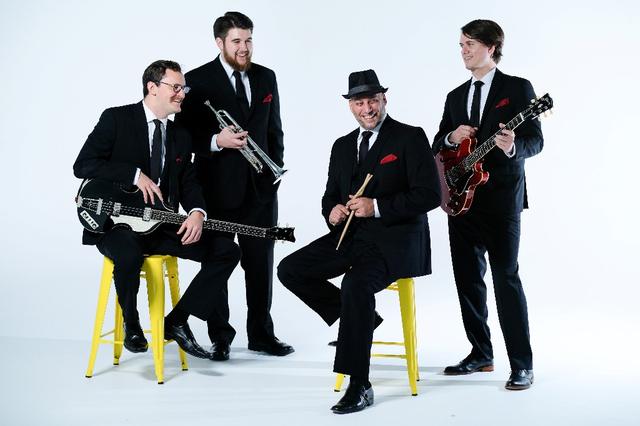 The Four Freshmen
$30.00
Tuesday
7/17
6:00 pm
Buy Tickets
8:00 pm
Buy Tickets
Legendary Vocal Group back on Nighttown Stage! Playing Music from their new CD "Four Freshmen & Friends".
Featuring: Bob Ferreira, Tommy Boynton, Stein Malvey, & Jon Gaines.
The Four Freshmen have released over 60 albums, won numerous DownBeat and JazzTimes readers' polls, and have been honored with the Satchmo Award for unique and enduring contribution to the living history of jazz.
The Four Freshmen remain the Acclaimed Masters of Harmony presenting their unique brand of vocal pop harmony of headlining concerts around the globe. As the Wall Street Journal proclaims, "Long live The Four Freshmen, may they never graduate."
TOMMY BOYNTON is the newest member of The Four Freshmen, singing 1st tenor and playing bass. Growing up in Aurora, Co., his musical journey began in the 3rd grade, singing in a children's chorus, and studying piano and drums. Tommy's love for music lead him to Phil Mattson's prestigious School for Music Vocations in Creston, Iowa. He then graduated from the New England Conservatory in Boston, MA, where he studied with Dominique Eade and Ran Blake. Boynton continued to share his love and passion for music by returning to SMV to teach. Tommy has shared the stage with several Grammy nominated musicians, including jazz pianist Fred Hersch, and critically acclaimed jazz vocalist Kate McGarry. While on the road, he does miss his kitties, Alice and Little Brother, more than anything.
Image
STEIN MALVEY sings the 2nd tenor and plays guitar with The Four Freshmen. He began his musical journey at age four, studying piano at St. Olaf College in his hometown of Northfield, MN. Growing restless with classical repertoire, he discovered guitar at age 12, and fell in love. Just two years later he was playing guitar professionally. He graduated with a Bachelor of Music degree in guitar performance from Lawrence University Conservatory of Music. Stein spent years in both the New York and Minneapolis music scenes, recording and touring with groups in many genres: rock, pop, r&b, soul, funk, jazz, country, and avant-garde. When he isn't touring with The Four Freshmen, Stein lives in Los Angeles.
Jon Gaines was introduced to the world of music at the age of 5 when he began taking piano lessons from his grandmother in his hometown, Derry NH. By fifth grade, young Jon was expanding his musical talents to the trumpet, but it wasn't until Jon first heard a recording of Louis Armstrong that a passion was sparked. After high school, Jon attended the prestigious New England Conservatory where he furthered his studies in jazz improvisation. Along with all his instrumental studies on trumpet and piano Jon also undertook several years of vocal instruction before earning his bachelors degree in 2014.
BOB FERREIRA auditioned for The Four Freshmen in 1992 for bass voice and percussion while a music student at Central Washington University. The group asked Ferreira to join, presenting him with a difficult decision of whether or not to leave his academics behind in lieu of a career in entertainment. Bob is still pleased with his decision and has not looked back since. He enjoys being part of such an iconic musical legacy having performed in fifty states, ten countries, and on nine Freshmen recordings. When not on the road with The Four Freshmen, Ferreira occasionally freelances as a drummer in Las Vegas.
Visit Website
Watch Video
---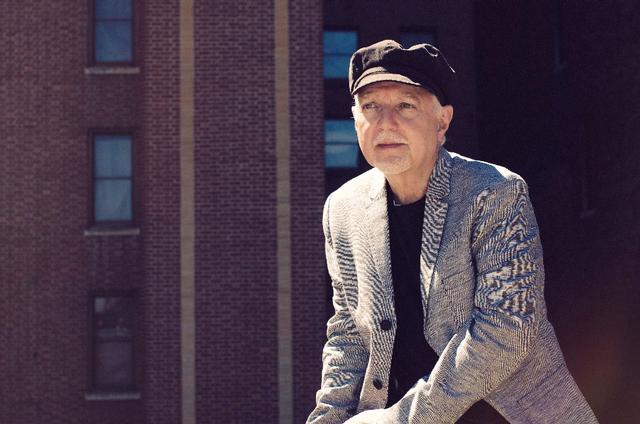 Phil Keaggy
$50.00
Wednesday
7/18
7:00 pm
Buy Tickets
Thursday
7/19
8:00 pm
Buy Tickets
From Nashville & Youngstown, Ohio!
Two Big Nights at Nighttown with Legendary Guitarist of Glass Harp Fame in a rare, and exclusive, Small Club Appearance!!
Visit Website
Watch Video
---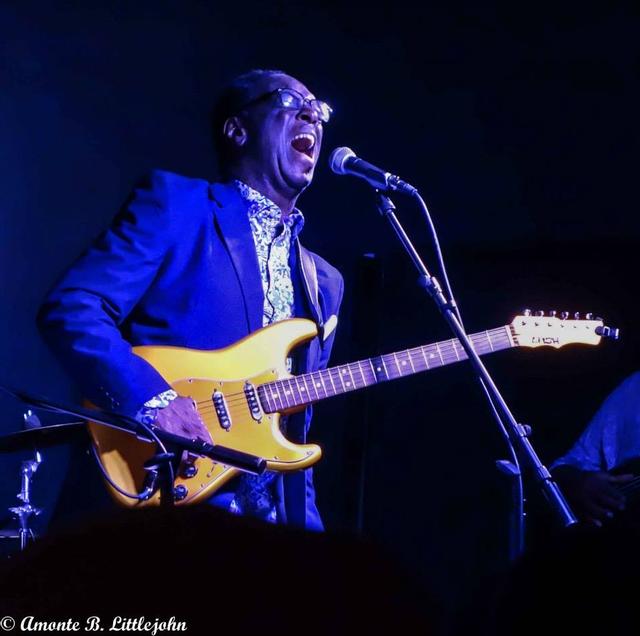 Sam Hooper
$10.00
Friday
7/20
8:30 pm
Buy Tickets
Guitarist Extraordinaire leads All-Star Group playing Jazz, Blues, & More live at Nighttown!
Featuring: Sam Hooper-guitar & vocals, Sakait Baksar-keyboards/vocals, Derrick James-bass/vocals, & Chuck Orange-drums.
Sam Hooper Group is an exciting Cleveland band rooted in the blues. Originally formed when Hooper lived in Boston, the band has evolved through tours and recording in the USA and Asia to develop its own interpretation of this classic art form. Hooper has kept the approach fresh, since returning to his hometown roots in Cleveland, OH four years ago and performing all over Northeast Ohio.
The current band is a mix of talented musicians who are old and new friends with experience in jazz, rock, funk, and blues. The mailing list grows with every performance so the bands influence is steadily growing. Check them out on their newest CD, "Sam Hooper & Mike Null - Hoodoo Blues."
Hooper's newest CD, "Sam Hooper and Mike Null - Hoodoo Blues," was the Winner for 2015 Best Self-Produced CD in the Cleveland Blues Society's annual International Blues Challenge competition.
"Without eschewing the gritty soul of traditional blues, guitarists Hooper and Null break stereotypes by sidestepping standard shuffles and stomps for fresh takes on classic tunes that buoy their sweet molasses vocal performances with jazz informed chord changes, rhythms and melodies. And Hooper's original "Itchin' To Be Your Man" has the hip, sophisticated vibe of a lost Mose Allison gem."
- Ted Drozdowski, Nashville Scene
Visit Website
Watch Video
---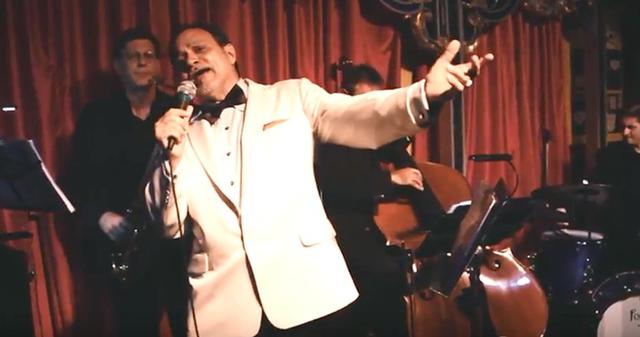 Lou Armagno "Sinatra Selects"
$15.00
Saturday
7/21
8:30 pm
Buy Tickets
Vocalist Lou Armagno & his group Sinatra Selects plays the music of "Old Blue Eyes" for Special Summer Show at Nighttown!
Featuring: Lou Armagno-vocals, Marc Paige-sax, Mike Elkins-piano, Jim Mass-bass, & Ricky Exton-drums.
Lou Armagno Lou was performing in Honolulu Hawaii before moving back home to Cleveland in 2013. He deputed his first CD, "FLYIN' HIGH" right here on our Nighttown stage May 2014. And their Sinatra Selects CD, "NEVER BEFORE" won a 2016 Hawaii, Na Hoku Hanohano award. What sets Lou apart from other Rat Packer's is his remarkable similarity in sound and delivery to "The Man" himself. You won't believe your ears!"
Marc Paige Marc has been playing clarinet and saxophone for over 55 years. He has performed with many rock, blues and jazz groups, along with most of Cleveland's big bands. Additionally, he is a member of the Solon Philharmonic Orchestra, and a board member with Cleveland Jazz Orchestra.
Mike Elkins Mike Elkins is a pianist, music director, and arranger. He is a veteran of several area big bands and currently the pianist for the Dan Zola Orchestra. He has worked in regional musical theater productions as a pit orchestra member and music director at Beck Center, Huntington Playhouse, Clague Playhouse and the former Berea Summer Theater at Baldwin Wallace University. Mike is one half of the singing duo, Mike and Mary, in which he plays keyboards, sings, and arranges. Mike is employed as a software engineer and lives in Berea with his wife, Linda.
Jim Mass Jim is a Cleveland native with a diverse musical background spanning more than 40 years. Being equally comfortable on both Acoustic and Electric bass, he has played in most every musical genre, including Jazz, Pop, Rock, Big Band, Classical, Country, Bluegrass, Shows and Plays, Christian and Ethnic. His musical foundation makes him a quick study, and a first call on many sub lists in the area. Groups (to name a few) he has played with include the NEO Jazz Orchestra, Skyline, Swing City Big Band, The Juice Band, Jazz Connection, Johnny Baron Quintet, the Tom Fries Orchestra, Summit Jazz, Cleveland Philharmonic, Hermit Club and Chagrin Studio Orchestras, Rob Michaels, and Josephine Venuti.
Ricky Exton Drummer, recording artist, composer, arranger, and producer, Ricky has been active in the music community for over 2 decades. At an early age, Ricky's talents emerged as one of the Cleveland Tri C All Stars. He continued his career in music at the Berklee College of Music in Boston, Mass., where he earned a Baccalaureate in Professional Music. His performance venues include jazz festivals, concerts, television appearances, and private and corporate events. He has performed with Lou Rawls, Wynton Marsalis, Rufus Reid, Cyrus Chestnut, Joanne Brackeen, Kim Nazarian, Linda Presgrave, and international guitar virtuoso Neil Zaza. In addition, Ricky is an active session musician recording in studios from the east coast to the west coast.
Visit Website
Watch Video
---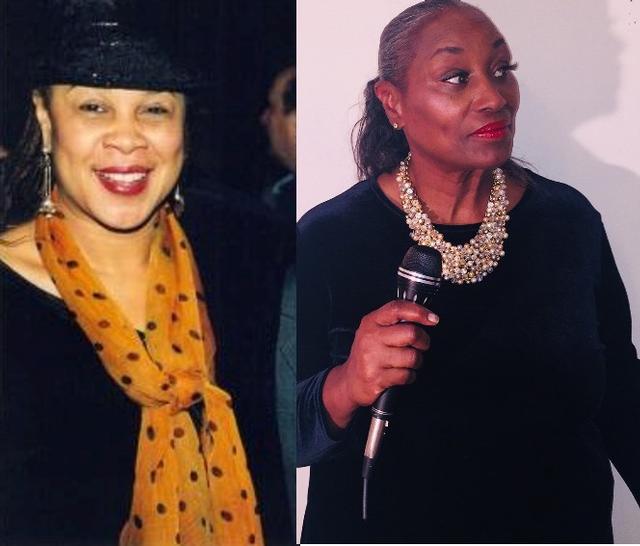 "Beautiful Sisters 2" w/Shirley Cook & Theresa Haney
$20.00
Sunday
7/22
7:00 pm
Buy Tickets
Top flight Cleveland Jazz Vocalists featured with David Thomas Quartet providing support Live at Nighttown!
Featuring: Shirley Cook-vocals, Theresa Haney-vocals, David Thomas-piano & musical director, Chris Coles-sax, George Lee-bass, & Sunny Tabler-drums.
Presented in Association with Quad City Productions.
Memories flowing with mystique and mythical magic are the essence of Beautiful Sisters 2 with its presentation of the glitter and glamour of jazz standards and selections from the great American Songbook. Under the guidance of music director Dave Thomas vocalists Shirley Cook and Theresa Haney will bring to life, the lyrics of timeless classics that have defined more than 80 years of music, now woven into the country's fabric in numerous ways. Appearing with them will be saxophonist Chris Coles, drummer Sunceray (Sunny) Tabler and bassist George Lee.
Shirley Cook -- A tastefully unflashy singer in the Billie Holiday/Sarah Vaughan vocal tradition, singer Shirley Cook inhabits a lyric, staking her music on simplicity and nuance over virtuosity. Cook's voice -- grainy and resonant, like a tenor saxophone -- brings a sweetness to her jazz standards and a graceful swagger to R&B and the blues. Though Cook began singing in the church at an early age, she came rather late to performance and credits the efforts of Carl "Ace" Carter, the first post-Basie pianist to work with the Count Basie Orchestra, and local legend Duke Jenkins with giving her early instruction and her first gigs. Cook now regularly performs around town as well as everywhere from New York to Japan. She has been a featured performer with the Tri-C JazzFest and yearly hosts the JazzFest jam session. (Bio courtesty of Scene Magazine)
---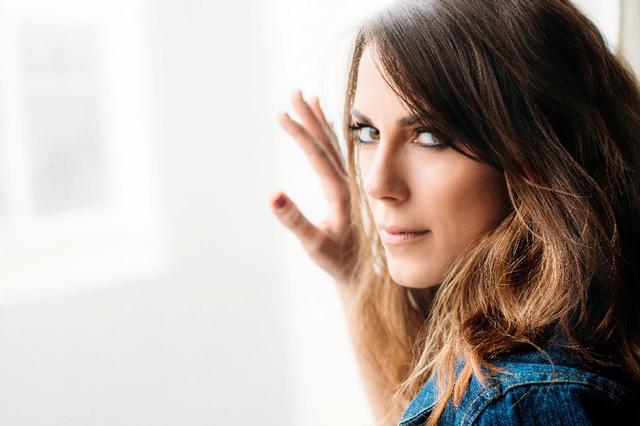 Gretje Angell
$10.00
Wednesday
7/25
7:00 pm
Buy Tickets
Dynamic Los Angeles based jazz vocalist live at Nighttown!
Featuring: Gretje Angell-vocals, Dean Newton-guitar, Marty Block-acoustic bass, & Roy King-drums.
Gretje entrances with her dulcet tones and brings the audience along on a journey with her throughout her performances. Originally hailing from Akron, OH, as a third generation musician, music has been in her heart and soul from an early age.
Mainly influenced by Anita O'Day, Chet Baker, Ella Fitzgerald, and Carmen McRae, Gretje's sense of rhythm and phrasing - with a pure, even tone to match - is inspired by these jazz greats. Her tongue dances lightly over both Brazilian rhythms and swing, giving into the music with improvisational performances, making her a tour de force on the scene and rivaling contemporary vocalists such as the much admired Cyrille Aimee and Diana Krall.
She can currently be heard performing with guitarist/music producer, Dori Amarilio, who is producing her much-anticipated upcoming debut album, as well as the acclaimed Ladd McIntosh Swing Orchestra, Jack's Cats - a swing sextet, and Glen Garrett's Big Band, in addition to her own configurations of artists.
Gretje is also a professionally trained opera singer, performing in Los Angeles. In 2013, she joined the Los Angeles Metropolitan Opera Company and has had the great pleasure of performing Pamina in The Magic Flute, Ilia in Idomeneo, Oscar in Un Ballo in Maschera, Tebaldo in Don Carlo, and the Voice of the High Priestess in Aida.
Whether she's performing jazz or using her beautiful lyric coloratura soprano voice in an opera, Gretje brings takes the audience on a fantastical journey with each performance she gives.
Gretje lives in Los Angeles and performs nationally and internationally. A purist at heart, and working with the world's top musicians, has solidified Gretje's role as the darling of the underground jazz scene - where Jazz is Jazz.
"Gretje Angell's voice is like honey on velvet" - Sunny Wilkinson
Visit Website
Watch Video
---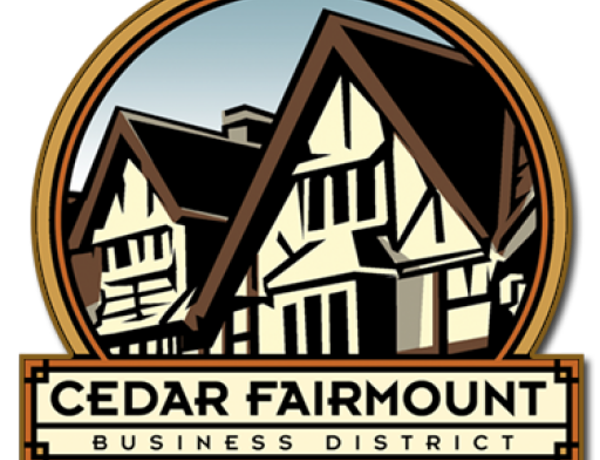 FREE CEDAR FAIRMOUNT SUMMER CONCERTS


$0.00


Thursday

7/26


7:00 pm

Free



On Stephen's Green patio at Nighttown
Cedar Fairmount is sponsoring a free concert, held in the indoor/outdoor patio, Stephen's Green at Nighttown Restaurant at 12387 Cedar Road, Cleveland Heights, OH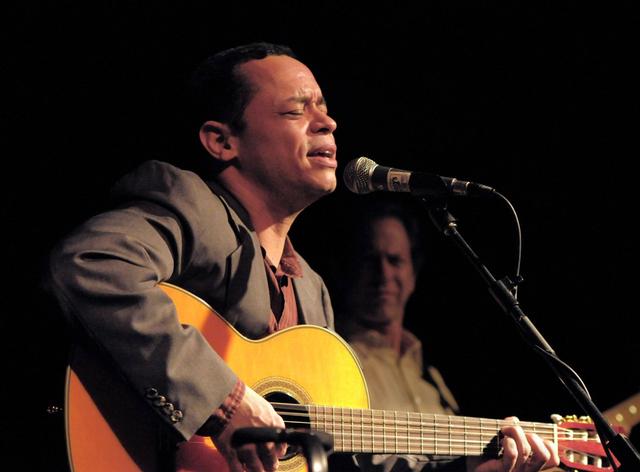 Moises Borges
Moises Borges is a self taught acoustic-electric guitarist and singer born in Brazil. He will perform rhythms such as bolero, baiao, xote, afoxe, frevo, forro, and especiall Samba and Bossa Nova music. He holds three nominations for the Brazilian International Press Awards.
Visit Website
Watch Video
---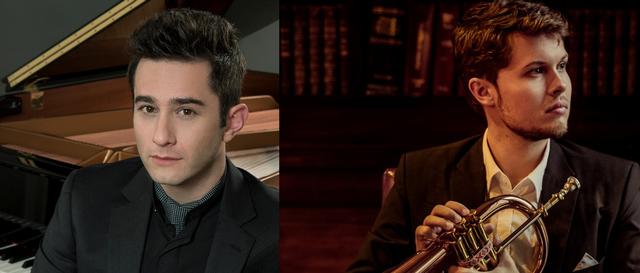 International Double Bill! Matt Baker Trio & Oskar Stenmark Trio
$20.00
Friday
7/27
8:30 pm
Buy Tickets
From Austrailia/NYC! Dynamic Pianist & Vocalist Matt Baker & Trio makes his Cleveland Debut Live at Nighttown!
From Sweden/NYC! Brass Man Oskar Stenmark on Flugelhorn leads his NYC based Trio also for the first time in Cleveland at Nighttown.
Featuring:
Matt Baker-piano & vocals, Endea Owens – acoustic bass, Curtis Nowosad – drums
Oskar Stenmark-flugelhorn, Evan Gregor-acoustic bass, Billy Test-piano.
Australian born Jazz Pianist/Vocalist Matt Baker has performed at jazz festivals, clubs and concert halls in Australia, Europe, USA and the Pacific Rim. As of 2010, he is now proud to call New York City his home.
Baker recorded his 5th album Almost Blue (via JazzElm Music), with producer Matt Pierson, released in June 2016. The album features tenor saxophonist Joel Frahm, along with Luques Curtis on bass, Obed Calvaire on drums and guitarist Lage Lund. His previous album 'Underground' featuring Gregory Hutchinson, Dayna Stephens and Jeremy Pelt received rave reviews in Downbeat, Jazz Times and Jazz Wise UK, and reached #26 on the US JazzWeek charts.
Matt's trio presents music from Baker's new album "Almost Blue" - a "fully realized love letter to the place he longed to be a part of, a place he now calls home", each song echoing a part of the album's haunting narrative. Hard swinging piano and warm vocals – all presented in a program of classic jazz with an exciting contemporary edge.
Oskar Stenmark grew up in Gothenburg, Sweden. His family contains generations of professional musicians, so Oskar split his childhood between the Concert Hall and the local jazz club. He quickly developed a musical interest, and eventually picked up the trumpet. After a Bachelor's degree in improvisation at the Academy of Music and Drama in Gothenburg, Oskar moved to New York to pursue his musical dreams. He has performed with stars such as James Morrison, Dave Liebman and the multiple GRAMMY award winner Maria Schneider Orchestra. In May 2016 Oskar got his Master of Music in Jazz Arts degree at the Manhattan School of Music and continues to develop his playing and artistic vision.
Leading his own trio, Oskar is exploring the traditional melodies he inherited from his ancestors in Sweden and fusing them together with the sounds of New York.
Matt Baker and the Trio - Live at the Blue Note NYC
Matt Baker and the Trio Live at Birdland
Oskar Stenmark - Live from Cornelia Street Cafe, New York City
http://www.oskarstenmark.com/live/
---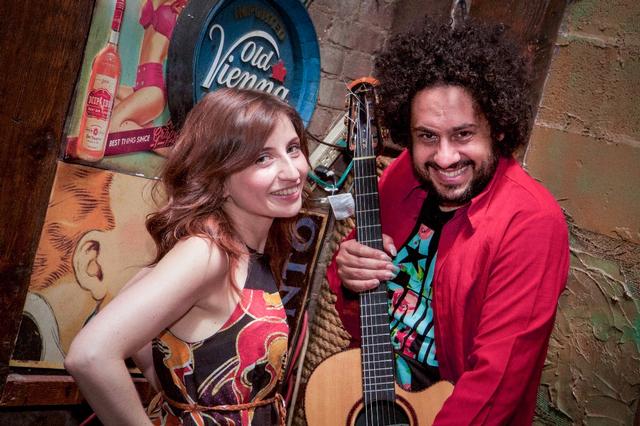 Diego Figueiredo & Chiara Izzi
$30.00
Saturday
7/28
8:30 pm
Buy Tickets
International Weekend Festivities continue with brilliant guitarist Diego Figueiredo from Brazil and delightful vocalist Chiara Izzi from Italy
Diego Figueiredo (pronounced fig-a-ray-doe) is a new star of the guitar world. He is only 37, and he has released 23 CDs, 3 DVDs, and he has played in more than 60 contries around the world. He is the winner of several important competitions including The Montreux Jazz Competition, and the VISA Prize. Diego is now presenting his new concert " From Classical to Jazz". It is a fusion between Jazz, Bossa Nova and Classical music. Diego has a unique interpretation, with tremendous techniques, enormous emotion, and his shows have been a great success to all audiences.
Award winning Italian singer, songwriter Chiara Izzi has been described by Jazz Times as "a talent to be heard, admired and anticipated" after the release of her debut album "Motifs".
She started her musical path in Italy by learning to play the piano and performing very early. She developed a versatility thanks to a multitude of performances in Italy and abroad in Belgium, Switzerland, France, the United States, Finland and Germany, which led to her vocal mastery of traditional jazz alongside contemporary styles. Chiara's sound is based on her own unique interpretation of a fusion of different genres, including jazz, pop and Mediterranean sounds.
Chiara's International debut took place at the Montreux Jazz Festival Vocal Competition in 2011, where she was awarded first prize by the living musical legend Quincy Jones. Following this award the vocalist was invited to open for Paco de Lucìa's concert at the Montreux Jazz Festival in 2012. Thanks to this award she had also the chance to record her debut album "Motifs" released by the New York based label Dot Time Records. The record has been presented in some well-known radio programs in Belgium, Holland, Italy and received notable reviews in the US on Jazz Times, All About Jazz, AXS, Midwest Record, to name of few.
Live on Vail, Colorado TV

Diego solo performing "India"

Chiara Izzi "Just Friends"
---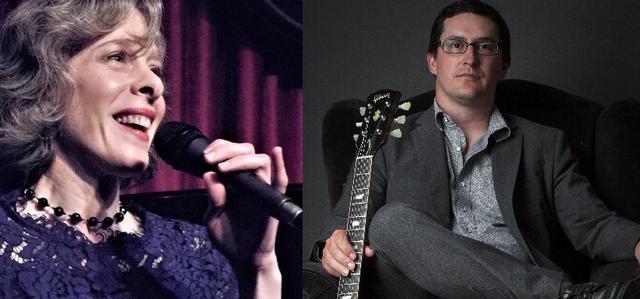 Randie Shane & Daniel Bruce "Tribute To George Michael"
$10.00
Sunday
7/29
7:00 pm
Buy Tickets
North Coast Vocalist & Guitarist pay tribe to the late British Vocalist George Michael live @ Nighttown!
An evening honoring the untimely passing of one of the world's best singers and underrated songwriters. Hear these songs with a fresh ear; stripped down and sung in a female voice.
Randie Shane is a transplant to Cleveland from New York City, though you may have spotted her here in the National Tour of Swing! The Musical at The Palace Theater in 2001, or making an appearance with Ann Hampton Callaway with The Cleveland Jazz Orchestra at The Palace Theater in 2007, or doing an evening of Jerome Kern at Nighttown just last year. She has performed in regional theater and cabaret all over this country, but she is so excited to be back at Nighttown as an official Clevelander with this special program.
Dan Bruce is a recent transplant to Ohio after spending a decade as an important member of Chicago's jazz community. He is active throughout the Midwest and nationally as a performer, recording artist, composer and educator. He has performed on more than twenty albums as a sideman, and just released, Earthshine, his second album as leader in late 2017. As a performer and recording artist, Bruce has had the opportunity to work with a number of eminent musicians including Seamus Blake, Ali Jackson, Dan Wall, Lynn Seaton, and The Cleveland Jazz Orchestra.
Visit Website
---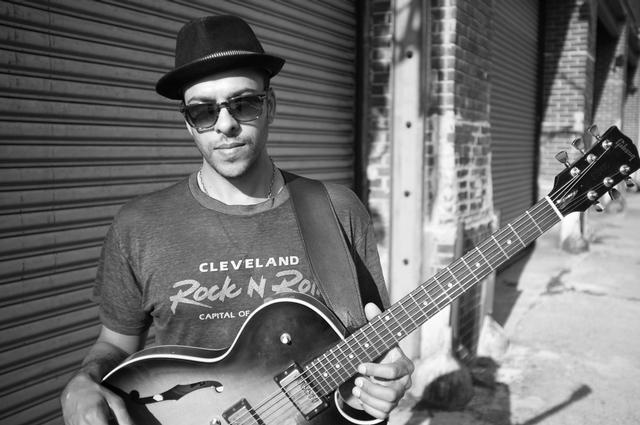 Seth Johnson Trio
$15.00
Monday
7/30
7:00 pm
Buy Tickets
Cleveland Hts. Native & Dynamic Jazz Guitarist now based on East Coast back on Nighttown Stage with his NYC based Group!
Featuring: Seth Johnson-guitar, Jordan Scannella-bass, & Sam Merrick-drums.
Seth L Johnson is an established guitarist, a passionate composer and dedicated educator. Having earned his Bachelor of Music in Jazz Performance from San Francisco State University, and his Master's degree from Mason Gross School of the Arts (under the tutelage of Vic Juris), Johnson grasps and interprets a well-rounded, expansive scope of musical genres. He plays Jazz, Western Classical, Afro-Cuban, Afro-Peruvian, Brazilian, African, Country, Funk, Bosa Nova, and Hip Hop.
Johnson was born in Buffalo, NY and raised in Cleveland, Ohio. There, he began playing and experimenting with guitars, at age 10. Largely self-taught, he developed individualistic approaches to music and his instrument-- prior to receiving formal training. Inspired by his first teacher, Cleveland blues guitarist John Christopherson, Johnson delved deeply into the blues and finger-style guitar. Thus, while thoroughly exploring the outskirts of the guitar's sound and timbre, and embracing his musical versatility, the blues has ultimately remained at the core of his style.
After a somewhat transient lifesyle- Cleveland to San Francisco, Chicago, and Paris, France- you'll presently find Seth L. Johnson living and teaching in New York, NY, and touring around the world. Life in Cleveland, New York, and travels have been (and continue to be) major influences throughout his career.
Over the last decade, Johnson has had the opportunity to share the stage or record with diverse and noteworthy artists such as Pharoah Monch, Jean Grae, Camp Lo, Andy Allo, Mob Deep, Hassan Hakmoun, Kaissa Doumbe, Lee Hogans, Enoch Smith Jr, Jerome Jennings, and countless others. Past festivals performances include The North Sea Jazz Fest (Rotterdam), Big Wig Hip Hop Festival (Singapore), SXSW, Tri-C Jazz Fest (Cleveland), Montreal Jazz Festival (Montreal), Riverside Jazz Festival (Jersey City), Pittsburgh Jazz Fest, Djangology Festival (Brooklyn), Gnawa Music Festival (Morocco).
Noteworthy recordings of late include SoNuvo- Now That You're Gone; Lee Hogans- What We Play Is Life; Shenandoah and The Night- 100 Wants; Chickentown- Doggies Don't Ride The Train; Shirazette Tinnin- Humility and many more to come later in 2017.
Johnson is also a member of the Brooklyn based supergroup People's Champs, whose members have performed internationally with Sharon Jones and The Dap Kings, Boy George, Beyonce and many others. As a leader Seth can be seen performing in such notable New York venues as The Blue Note Jazz Club, The Apollo Theatre, The Lambs Club, The Bitter End, The Rum House, Fat Cat, Smoke, Brooklyn Bowl, The Jazz Standard, Mercury Lounge, Zinc Bar, S.O.B.'s, Joe's Pub, Rockwood Music Hall among others.
Johnson's musical inspirations and enjoyments include, but are certainly not limited to: Jimmy Hendrix, Lenny Breau, Marc Ribot, Robert Johnson, John Coltrane, Billie Holiday, Antonio Carlos Jobim, Nina Simone, Erik Satie, James Blake, D'Angelo, Bjork, and Fiona Apple.
Visit Website
---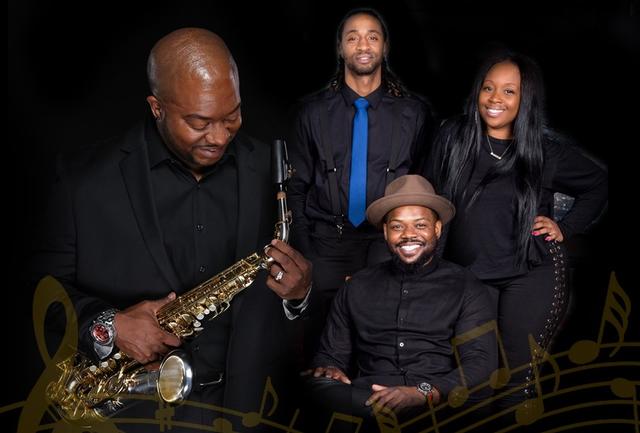 Andre Cavor & The Cavor Project
$20.00
Friday
8/03
8:30 pm
Buy Tickets
North Coast Contemporary Jazz Saxophonist & Group hit the Stage at Nighttown! Featuring music from his brand new CD "Road Trip".
Over the past two decades, urban jazz icons Kirk Whalum and Jonathan Butler have paved the way for emerging artists to take a bolder approach to blending their passions for instrumental pop, jazz and soul and gospel music. While those two artists were well established before they began recording gospel and worship albums – and rarely blend the two styles on a single project – saxophonist Andre Cavor is unabashedly sharing his lifelong love for both styles of music from the get go.

True to its title, the Cleveland based performer's independent debut album Road Trip chronicles his multi-faceted journey – starting with playing the sax in church and, over the past decade, founding and leading The Cavor Project, an 11 piece ensemble renowned as one of the most diverse bands in the city. Andre found the perfect producer to take his artistry to the next level in Darren Rahn, a saxophonist and artist who has worked his studio magic for Whalum and Butler in addition to genre greats Dave Koz, Wayman Tisdale, Najee, Eric Darius, Jeffrey Osborne and Jeff Lorber.

"Mixing contemporary jazz and gospel songs on Road Trip felt like a natural extension of my many live performances over the years," says Andre, who first began playing the sax at 16 but let it go during his eight year stint in the army before rediscovering it in the early 2000s.

"So many people I have played for and entertained liked and responded emotionally to both sides of my artistry," he adds. "When I started thinking about doing my first solo album, I thought I should share everything I truly love to do. Of course, I heard from some fellow sax players and other naysayers, telling me that new artists should never mix gospel and smooth jazz/R&B, that audiences won't get it for some reason. My response was, 'I honestly don't think you were conceived to a gospel tune!' and then told them I believed that people that love church and God also love R&B. I felt it was important to share my entire self with people. Including both on Road Trip was the perfect way to share my entire self with everyone."

Andre laid the foundation for Road Trip with hundreds of performances as leader of The Cavor Project, which has been a mainstay on the Cleveland music scene since 2007. The band is known for infusing fresh, explosive energy into vocal and instrumental classics from the 80's through 2017 and spicing up their set list with dynamic originals. The Cavor Project performs a grooving mix of R&B, smooth jazz, hip-hop, reggae, pop, blues, rock and gospel.

When I see the smiles on people's faces when they hear my music, it's an overwhelming feeling and confirmation that I'm doing exactly what I am put here to do. My goal is always to make people happy, and now with the release of Road Trip, I'm excited about reaching beyond my comfort zone and sharing the joy with more people."
Visit Website
Watch Video
---
Travis 'Moonchild' Haddix
$15.00
Saturday
8/04
8:30 pm
Buy Tickets
World Class Bluesmen orbits in to Nighttown with his Swinging and Soulful 8 Piece Band with Full Horn Section!
With Very Special Guest Jim Chones on bass guitar!
Travis Haddix began playing the piano at the age of seven in his home town of Walnut, Mississippi, located thirty miles south of Memphis, Tennessee. The turning point in his musical learning experience came when he was eight, when the legendary B.B. King came to Memphis and began playing daily at the studios of WDIA. Travis was awed by King;s guitar virtuosity and he hung around the radio station every day to learn all he could. Soon, Travis' piano playing fell by the wayside and was replaced by the guitar, which he plays on stage and in the studio.
Years later, the Haddix family moved to Milwaukee, Wisconsin where Travis, now a budding star, continued to refine his craft by singing and playing throughout the North. The original "Moonchild", he earned the nickname from his beaming presence on stage and his always broad smile and energetic, sexy performances, In 1959, Travis moved to Cleveland, Ohio where he joined the D.L. Rocco Band and achieved regional notoriety that led to a prominent spot with the Little Johnnie Taylor group. Travis also contributed material to five albums by Artie "Bluesboy" White. His material is also covered by Artie "blues boy" White, Dickie Williams, Jimmy Dawkins, Michael Burks, Charles Wilson, the late Son Seals, and Lee Shot Williams.
Haddix has received rave reviews in Living Blues Magazine, Blues Revue, Real Blues, Big City, Jefferson and Audience Magazine, and he has toured Europe since 1992. His style evokes the sounds of the great Stax-Volt days, when the likes of Sam & Dave ruled the urban blues roost. His fifth release on Ichiban Records is A Big Ole Goodun', featuring the Travis Haddix band (together since 1988). He proves, once again, that he is a fixture in the modern blues industry with songs like. "Make Me Say Please" , "From Bad to Worse", and the made-for-jukebox single, "(She Called Me) Knucklehead".
Travis received 4 awards in 1999. Best Male Blues Artist, Best New Blues Artist, Best Blues Entertainer and Contemporary Blues Artist Of The Year. In 1989 he founded Haddix publishing Company and Wann-Sonn Records, and recorded ten CDs under his own label. in 2007 travis won the Gay Rose Production Keeping the Blues Alive Award.
Next time you have a chance, check out the movie April's Fool which features Travis' hit song, Everything Is Everything.
In 2007, Travis' single, "Dick for Dinner" from "Mean Ole Yesterday" was nominated Best Blues Song by the Blues Critic Awards 2007 Readers Poll-Comtemporary Blues. Travis was in great company; the prize was awarded to Omar Kent Dykes & Jimmie Vaughan.
Visit Website
Watch Video
---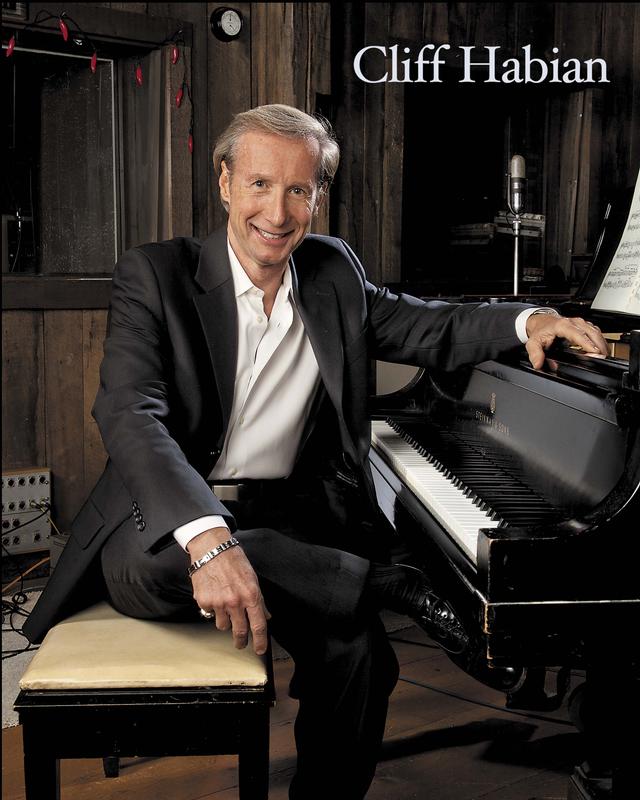 Cliff Habian
$10.00
Sunday
8/05
7:00 pm
Buy Tickets
Solo Show and Brand New Instruction Book Signing from North Coast Jazz Musician and Author Extraordinaire!
Cliff Habian began piano lessons at the age of nine and was composing music just a few years later with both classical and jazz music being strong influences, he decided early on to integrate the two genres into his own unique style.
A multifarious pianist, Cliff can play in virtually any style and performs comfortably in groups settings as well as solo performances. Eventually, Cliff would become s disciple of the "Third Stream" style.
After attending the Cleveland Institute of Music, as a composition major under the late Donald Erb, he accepted a position as Director of American Music and Department Head of Keyboard studies at the Cleveland Music School Settlement, where he taught for 13 years.
He has worked with such greats as Joe Lovano, Freddie Cole, Frank Morgan, Jane Ira Bloom and many others in addition to appearing on "Good Morning America".
Cliff was recently honored to play for the great concert pianist Lang Lang receiving wonderful kudos from the international superstar.
His international reputation began with a recording debut for Milestone/Fantasy Records.
Locally, Cliff regularly has or is performing at Nighttown, Johnny's on Fulton, Johnny's Downtown, Club Isabella, Blu Jazz and Taza.
Visit Website
Watch Video
---
Peter Asher & Jeremy Clyde
$40.00
Monday
8/06
7:00 pm
Buy Tickets
Tuesday
8/07
7:00 pm
Buy Tickets
Peter Asher of Peter & Gordon, & producer for James Taylor, Linda Ronstandt, & many others!
Jeremy Clyde of Chad and Jeremy
Live @ Nighttown!
Two Legendary British Icons Join Forces for Two Special Nights of Acoustic Music with Great Stories and Music!
Peter Asher of Peter & Gordon joins forces with Jeremy Clyde of Chad & Jeremy to star together in an unforgettable evening of music and memories featuring songs and stories from their sixties heyday as recording artists to Jeremy's success on stage, television (Downton Abbey) and film (The Iron lady) and Peter's Grammy-Winning career as Producer and manager of the likes of James Taylor, Linda Ronstadt and more.

Their respective British Invasion duos were collectively responsible for 30 Billboard chart hits. From the Chad & Jeremy catalog, they bring you "Distant Shores", "Yesterday's Gone" "Willow Weep For Me", "Before and After", "A Summer Song" and more. From the Peter & Gordon songbook comes "Woman", "I Go To Pieces", "I Don't Want To See You Again", "Lady Godiva", "A World Without Love" and more.

Don't miss this special opportunity to hear the stories behind the lives and music of these two legendary duos from the era that wiped clean and drew again the face of popular culture!!
"The duo oozed a refreshing abundance of natural English good humor and charm as they told tale after tale from their fabled careers...their voices blended seamlessly...(they) sound virtually identical even 50 years later."
- Steve Smith, Los Angeles Daily News
Watch Video
---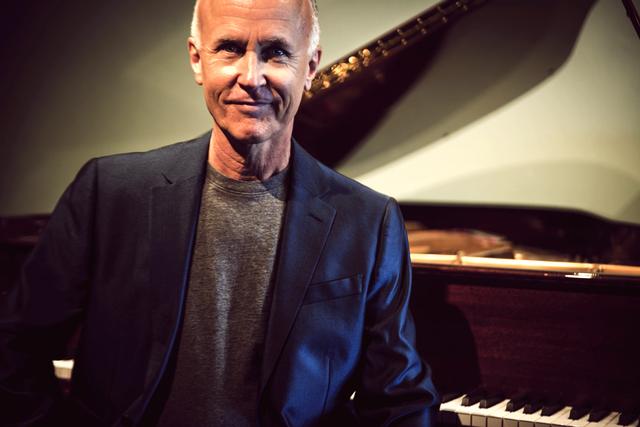 Jim Chappell
$20.00
Thursday
8/09
8:00 pm
Buy Tickets
Dynamic California based Pianist in Special Solo Show playing his hits, and new material too!
Since the independent release of his breakthrough solo piano collection Tender Ritual in 1985 on the Unspeakable Freedom Music label, Jim Chappell has been acknowledged as one of contemporary music's most engaging composers and performers. With 20 albums to his credit, Chappell has toured world-wide to sold out audiences, his concerts being filmed and nationally televised. Chappell was the only music artist to perform at Robert DeNiro's 50th birthday party, where he played to a hushed crowd of who's who in the film industry.
Several of Jim's albums have received heavy national and international airplay on Smooth Jazz format radio stations, with Chappell's Over The Top making it to No. 1 on the national charts.
Along with composing music for the Blake Edwards feature film comedy "Switch" his music has been nationally broadcast on Good Morning America, The Today Show, CNN, The Voice, MTV, The Summer and Winter Olympic Games, NBC, and Fox Sports Specials. Gold medal figure skater Brian Boitano skated to Jim's beautiful piece "Gone" in a nationally televised Thanksgiving day broadcast presentation.
Visit Website
Watch Video
---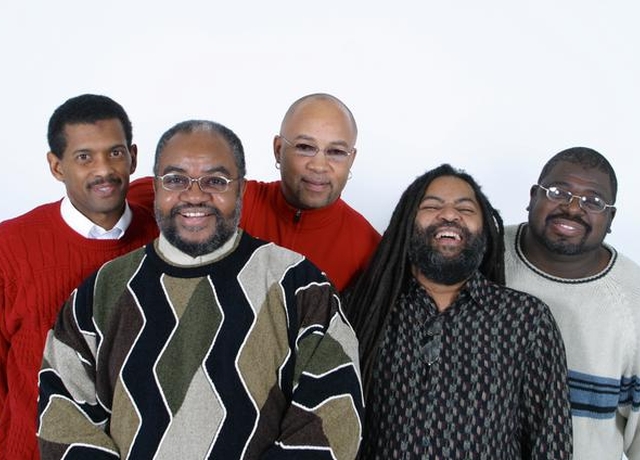 Horns & Things
$20.00
Friday
8/10
8:30 pm
Buy Tickets
Landmark North Coast Contemporary Jazz Group live at Nighttown!
Featuring: Ken LeeGrand-sax, J.T. Lynch-sax, Sakait Baksar-piano & keys, Derrick James-electric bass, & Ray Harvin-drums.
"Horns & Things" is the powerhouse contemporary jazz ensemble that has pleased audiences throughout the years! The group was founded by saxophonists J.T. Lynch and Ken LeeGrand. In an effort to find a place for their music, which could fit the modern genre and fulfill the needs if the Main Stream market, they teamed with Bassist, Derrick James, Keyboardist, Sakait Baksar and Drummer, Ray Harvin to form the nucleus of the band. Percussionist Bill Ransom has been an addition on various recording sessions and performances. This phenomenal group has been performing for over twenty years.
They have shared the spotlight with a who's who list of legendary performers from Dexter Gordon, Freddie Hubbard and Joe Sample; to contemporary artists that include; Pieces of a Dream, Najee, Ronnie Laws, Kim Waters, Alex Bugnon and Marion Meadows. Horn's & Things has opened for R&B artists such as El Debarge, Phillip Bailey, Millie Jackson and Kevin Eubanks. They have participated in jazz festivals, headlined in concerts and performed the college circuits. Horn's & Things has five recording projects, which includes three C.D.'s. "Till the Dawn," Northern Wind","Da Boss", and their most recent release "Get Your Hat On"
Regardless of the occasion, Horn's & Things has the crossover appeal that pleases audiences of all categories and have proven over the years that they are the dynamic, explosive and intense performers required to make your venue thrive.
Don't miss a Nighttown favorite with Horns & Things live at Nighttown.
Visit Website
Watch Video
---
Bobby Selvaggio Quartet
$15.00
Saturday
8/11
8:30 pm
Buy Tickets
Saxophone Sensation & Professor at KSU leads All-Star Quartet Live @ Nighttown!
Featuring: Bobby Selvaggio-sax, Theron Brown-piano, Jordan McBride-bass, Zaire Darden-drums.
S
pecial Opening Act: Eric Vasquez Quartet (From KSU). Featuring: Eric Vasquez- Alto Sax, Sean Young- Drums, Evan Baker- Bass, Stephen Kuhn- Guitar
Bobby Selvaggio is one of the leading alto saxophone voices on today's jazz scene. In the words of pianist Kenny Werner, "Bobby is among the best of players out there," and legendary saxophonist Joe Lovano praises Bobby by calling him "one of the few young saxophonists on the scene today that captures you with his strong presence, focus, and sound."
Bobby, who grew up in the Cleveland area, earned his Bachelor of Music in Music Performance from Kent State University. He eventually moved to New York City and earned a Masters degree in Jazz Performance from the Manhattan School of Music. While in New York, Bobby studied with Joe Lovano, Bobby Watson, Dick Oatts, and Maria Schneider.
After living in New York City and gigging around town at places like the Vanguard, Smalls, and Birdland for four years, Bobby decided to move back to Cleveland with his family. He has dedicated himself to keeping jazz alive in Cleveland and his passion for jazz education has led him to serve as Director of Jazz Studies at Kent State University.
In addition to his work in jazz education, Bobby continues to expand his discography. His most recent recording is Short Stories (Origin Records, 2014) featuring Aaron Goldberg on the piano, which follows Way Of Being (Arabesque Records, 2013), Grass Roots Movement (Arabesque Records, 2011) and Modern Times (Arabesque Records, 2009). Modern Times featured Kenny Werner on piano and Sean Jones on trumpet. Bobby's Unspoken Dialogue (Playscape Recordings, 2007), also featured Kenny Werner, as well as Jamey Haddad on drums, Ben Street on bass, and Paul Tynan on trumpet.
In addition to playing alto saxophone, Bobby also plays soprano saxophone, alto clarinet, flute, and is a composer, arranger, and jazz clinician.
"Bobby Selvaggio is one of the few young saxophonists on the scene today that captures you with his strong presence, focus, and sound. He carries you with him on his journey through these original compositions and has put together a fantastic group for his new release. I've known Bobby for some time and it's very exciting for me to hear his development, and see his passion and drive through the years grow and grow……Carry on Bobby!!!! That's what it takes." Joe Lovano
Visit Website
Watch Video
---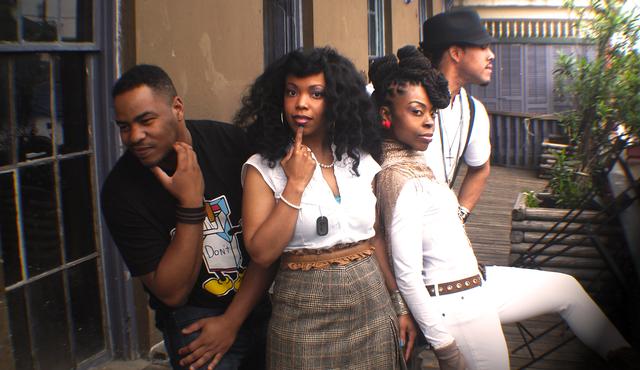 Water Seed
$20.00
Thursday
8/16
8:00 pm
Buy Tickets
Exciting 8-piece band from New Orleans with vocals & horns play Funk, Second Line, & then some. Live at Nighttown!
Future Funk Stars - New Orleans own Water Seed has been creating a buzz all over the band's hometown of NOLA with one of the most dynamic funk shows on the circuit.
George Porter has critiqued the band by saying "Water Seed gives me hope".
A band built on the jazz and funk tradition that single handedly shaped popular music, Water Seed has become one of the prevalent future funk fusion bands daring to keep audiences on the dance floor while romancing the ears of the most advanced jazz purist.
They have been called a "fresh mixture of the Hot 8 Brass Band meets The Meters".
Known for their high-energy marathon performances, Water Seed has commanded some of the most impressive stages across the country. Their latest 2 projects have debut in the top 40 on the iTunes jazz charts and their relentless touring schedule continues to gain momentum keeping the band's diverse fan base wanting more with every stop. Powered by a seamless rhythm section. Enforced by an agile horn section. Topped with a demanding vocal performance and front line, Water Seed will funk any audience right out of their seats.
Visit Website
Watch Video
---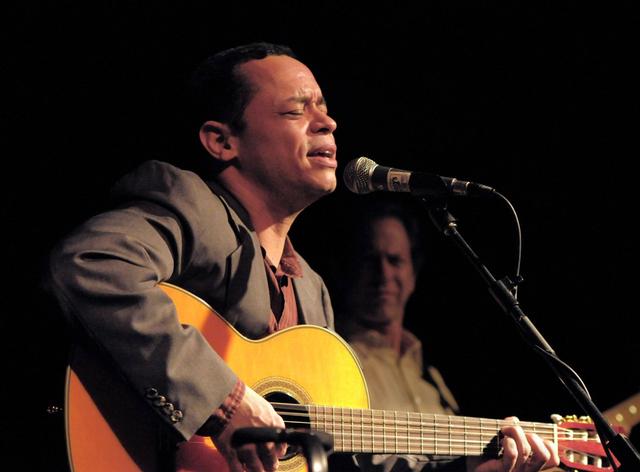 Moises Borges & Friends
$15.00
Friday
8/17
8:30 pm
Buy Tickets
North Coast Based Brazilian Vocalist & Guitarist leads Group playing Bossa Nova & More Live at Nighttown!
Moises Borges a native of Brazil now living in Cleveland has become a prolific performer one the Northeast Ohio scene in recent years. A gifted vocalist and guitarist, Borges plays in the Bossa Nova tradition interpreting classics by Jobim, Gilberto, and many others. This far away from his native Brazil the music of his homeland is very much alive when he is on stage.
Visit Website
Watch Video
---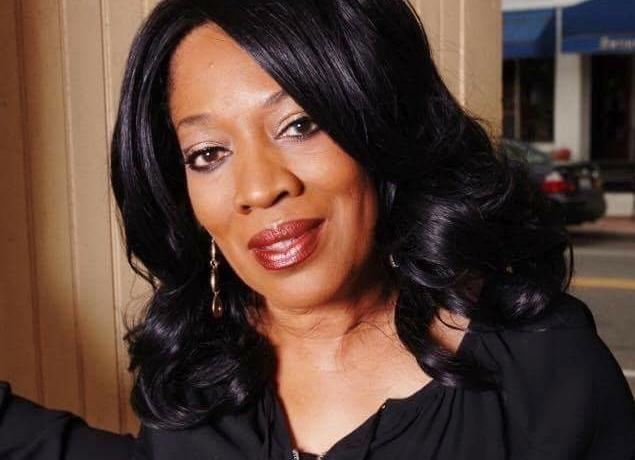 Evelyn Wright with David Thomas Trio
$15.00
Saturday
8/18
8:30 pm
Buy Tickets
Vocalist from Cleveland Jazz Orchestra joins All-Star Trio for Fun Night at Nighttown!
Featuring: Evelyn Wright-vocals, David Thomas-piano, Peter Dominguez-bass, & Anthony Taddeo-drums.
Evelyn Wright has been a professional vocalist for over twenty five years with experience in Jazz, R&B and Pop styles of music. Evelyn is a native from Cleveland, Ohio, and was voted Best Female Vocalist in 1985 in conjunction with WCPN radio station. She is also the winner of Most Promising Female Artist and Favorite Female R&B Singer 1993 by Midwest Urban Music Awards. Evelyn has toured throughout the United States and Canada performing in the top hotels, nightclubs, and concert halls.
Evelyn has also recorded with several international recording stars including Phillip Ingram and Gerald Albright.
Dave Thomas is a most talented piano and organ player. A native of Youngstown, Ohio, Thomas was an original member of the R&B group, "Sweet Thunder". He has also performed with numerous artists including the late James Cleveland, Dizzy Gillespie, Albert Ayler, Jean Carn, David Ruffin, and Grover Washington. His musical involvement also includes musical theater as a writer, performer, and musical director in performances such as "The Living Cross," "The Audition," and "Black Nativity," which have played throughout the United States and Canada. He is also a gifted educator, having worked at The Cleveland School of the Arts, Cuyahoga Community College, Cleveland State University, and Case Western Reserve University. He is the co-author of a book entitled, "A Child's First Book of Spirituals," which is the recipient of the Coretta Scott King Award.
Presently, Dave is a music teacher with the Cleveland Board of Education School District, Musical Staff member of The Southeast Seventh Day Adventist, Faculty member of The Cleveland State University, and Minister of Music at St. Timothy Baptist Church. He earned his undergraduate and graduate Music degrees from Cleveland State, Cleveland Institute of Music, Case Western Reserve University, and postgraduate work at the Royal Holloway College in London, England.
Visit Website
Watch Video
---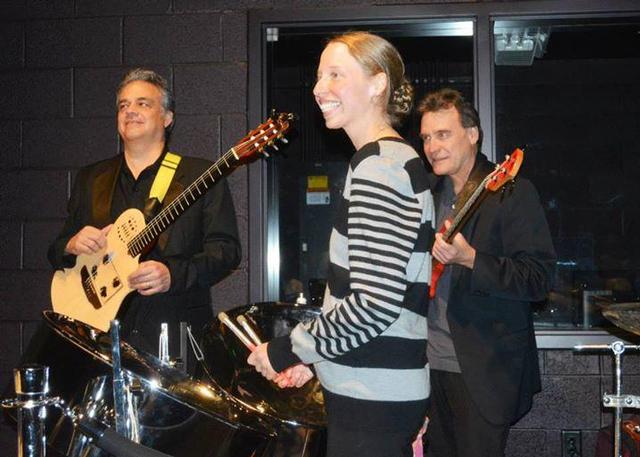 "Dog Friendly" with Wilbur & Erynn Krebs & Dave Marchione
$10.00
Thursday
8/23
8:00 pm
Buy Tickets
Sounds of the Caribbean with Steel Drum Masters, and More Live at Nighttown!
Featuring: Wilbur Krebs-Steel Drums, Guitar, & Bass, Erynn Krebs-Steel Drums, & Dave Marchione-Guitar & Bass.
Wilbur and Erynn Krebs, a lively acoustic guitar and steel drum duo, plays an eclectic assortment of music from Bob Marley to Chick Corea, pop tunes and standards and everything in between, all with an upbeat island vibe.
Their group "Dog Friendly", is an upbeat duo with Wilbur on acoustic guitar, vocals and drums/foot percussion and Erynn on steel drums and electric bass, backing vocals and various percussion.
They play a WIDE variety of music! From island classics by the likes of Harry Belafonte, David Rudder, Merchant, Len "Boogsie" Sharpe, Baron, Bob Marley, Beach Boys and Buffet to great songs by Bill Withers, Jack Johnson, Isley Brothers, Paul Simon, Earth, Wind and Fire, Elton John, Peter Frampton, Hall and Oates, Rolling Stones,Steve Miller Band, Steely Dan, Stevie Wonder, Santana, the Beatles, Linda Rondstadt, Led Zeppelin, Blondie, Bobby McFerrin, Elvis, Cat Stevens, Friends of Distinction, Chick Corea, Andy Narell, UB40, Magic!, Ben E. King, Otis Redding, Cyndi Lauper, 311 and many more.
Visit Website
---
Sammy DeLeon Latin Jazz Sextet
$15.00
Friday
8/24
8:30 pm
Buy Tickets
Great Lakes Leading Latin Jazz Group live at Nighttown!
Featuring: Sammy DeLeon/timbales & vocals, Jackie Warren-piano, Nelson Orta-percussion,
Jose 'Cheo' Hernandez-bass, Scott McKee-trumpet, & Tom First-sax.
Sammy DeLeon a master timbales player has shared his talent far and wide. He has appeared in New York, Chicago, Miami, San Juan and points in between. He is the undisputed leader in latin music in the Ohio area. Formerly the musical director of Impacto Nuevo, Sammy has been leading his own group since 1996. Equally adept in latin jazz, salsa and merengue, Sammy and his Orchestra make it hard for an audience to sit still. DeLeon has shared the stage with many stars of latin jazz.
He opened up for the late Tito Puente several times in Cleveland and New York City and was a favorite of the late master. Sammy has collaborated with many of the leading latin musicians throughout the world. They include Humberto Ramirez, Tony Vega, El Gran Combo, and Tito Rojas. Latin music has enjoyed a great revival in Northeast Ohio thanks to the leadership of Sammy DeLeon and his dynamic Orchestra.
Jackie Warren is one of the most in demand and prolific jazz artists working in the Great Lakes region. On any given night she can be found playing solo, leading her trio, or she may be heard as the featured soloist and arranger for Sammy DeLeon's Salsa and Latin-Jazz ensemble.
Jackie is also a professor of music at Tri-C and has several private students. Jackie gets calls constantly from vocalists who want her to back them, and she is frequently called on to guest with national artists. In the past few years Jackie has performed with David "Fathead" Newman, Bobby Watson, Jane Bunnett, and Gerald Wilson. Her arrangements can be heard on Sammy DeLeon's new CD, and recently she recorded a session in collaboration with the legendary producer Tommy LiPuma.
Visit Website
Watch Video
---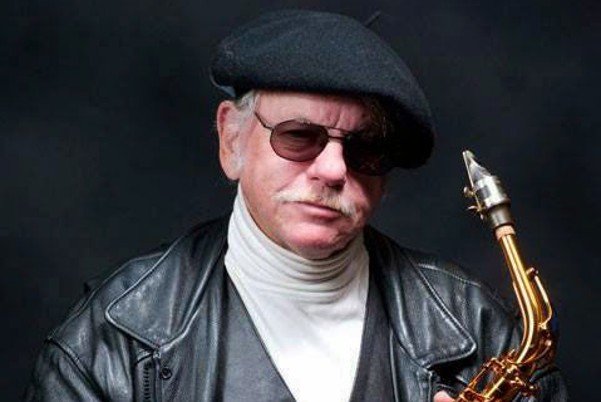 Richie Cole & Sammy DeLeon Latin Jazz Septet
$25.00
Saturday
8/25
8:30 pm
Buy Tickets
Jazz Meets Salsa when Saxophone Star Richie Cole teams up with the North Coasts top Latin Jazz Group!
Featuring: Richie Cole-sax, Sammy DeLeon-timbales, Jackie Warren-piano, Rafael Guzman-percussion, Cheito Hernandez-bass, Scott McKee-trumpet, Tom First-sax, & Mark Mauldin-trombone.
Richie Cole started playing alto saxophone when he was 10 years old in his home town of Trenton, New Jersey. Influenced by Sonny Rollins and Charlie Parker, Cole's talent and dedication won him a full scholarship from Downbeat Magazine to the Berklee School of Music in Boston.
His professional career began in 1969 when he joined the Buddy Rich Big Band. And after stints with the Lionel Hampton Big Band and the Doc Severinsen Big Band, Cole formed his own quintet and toured worldwide, doing a great deal to popularize bebop and his own "Alto Madness" style in the 70's and early 80's.
Cole has performed and recorded with the great vocalese artist Eddie Jefferson, the Manhattan Transfer, Bobby Enriquez, Freddie Hubbard, Sonny Stitt, Art Pepper, Tom Waits, Boots Randolph, and Nancy Wilson, to name just a few of his musical collaborations. Notably, Cole has performed at the Village Vanguard and Carnegie Hall as well as gave a command performance for the Queen of England.
Cole has recorded over 50 albums and CDs, including his top hit album "Hollywood Madness" (1979 Muse Records) and his tribute album to Leonard Bernstein, "Richie Cole Plays West Side Story" (1997 Music Masters Jazz). A prolific composer, Cole also finds time to arrange for full big bands, symphony orchestras and frequent performances at jazz festivals worldwide. Moreover, he enjoys sharing his love of music with younger generations and is active recording, touring and presenting university master classes.
Cole was appointed to the Board of the National Jazz Service Organization and the Board for the National Endowment for the Arts where he served as chairman for one year. He is also a charter member of the International Association of Jazz Educators. In 2005 he was awarded the State of California Congressional Certificate of Lifetime Achievement in Jazz on behalf of the Temecula Jazz Society.
Sammy DeLeon is a master timbales player who has shared his talent far and wide. He has appeared in New York, Chicago, Miami, San Juan and points in between. He is the undisputed leader in latin music in the Ohio area. Formerly the musical director of Impacto Nuevo, Sammy has been leading his own group since 1996. Equally adept in latin jazz, salsa and merengue, Sammy and his Orchestra make it hard for an audience to sit still. DeLeon has shared the stage with many stars of latin jazz.
He opened up for the late Tito Puente several times in Cleveland and New York City and was a favorite of the late master. Sammy has collaborated with many of the leading latin musicians throughout the world. They include Humberto Ramirez, Tony Vega, El Gran Combo, and Tito Rojas. Latin music has enjoyed a great revival in Northeast Ohio thanks to the leadership of Sammy DeLeon and his dynamic Orchestra.
Visit Website
Watch Video
---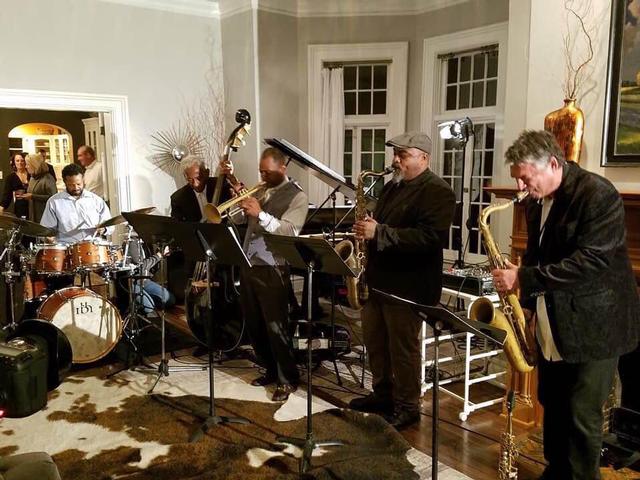 Jack Novotny Sextet
$20.00
Friday
8/31
8:30 pm
Buy Tickets
From Savannah, Georgia! Superb Saxophonist and Ohio Native Leads All-Star Group live at Nighttown!
Featuring: Jack Novotny-tenor & soprano sax, Eddie Bayard-sax, Marlon Jordan, Benito Gonzalez-piano, Juini Booth-acoustic bass, & Mark Lomax II-drums.
THE JACK NOVOTNY SEXTET is a synergistic collection of like-minded musicians whose primary purpose is to create spiritually inspired improvisational music for the enjoyment of the listener.
JACK NOVOTNY – Multi-woodwind composer/performer, Jack has played with a variety of midwestern bands and did some recordings with the late pianist, Kenny Drew Jr. Novotny has composed many of the ensembles compositions. The group has recorded two of his latest recordings called "The Many and The Few" and "Counter Culture".JACK NOVOTNY – Multi-woodwind composer/performer, Jack has played with a variety of midwestern bands and did some recordings with the late pianist, Kenny Drew Jr. Novotny has composed many of the ensembles compositions. The group has recorded two of his latest recordings called "The Many and The Few" and "Counter Culture".
"JUINI" BOOTH – A world renowned bassist who has performed with jazz legends such as Art Blakey, Joe Henderson, McCoy Tyner, and Sun Ra. Juini is the consummate bass savant and known to his peers as the foundation of every working ensemble he has performed with.
BENITO GONZALEZ – A dynamic, emerging pianist working out of NYC who has appeared and recorded with Kenny Garrett, Azar Lawrence, and Jeff "Tain" Watts. Benito leads his own Trio and is a leading in-demand pianist in the international jazz circuit.
DR. MARK LOMAX II – Lomax is a unique drummer in that not only does Mark drive a band, but his compositional background provides him with orchestration traits and sensitivities for ensemble interplay. Mark has toured with Delfayeo Marsalis and has been leading his own improvisational groups.
MARLON JORDAN – A creative trumpet player from New Orleans, LA, the son of avant-garde saxophonist Kidd Jordan, Marlon is a prestigious performer throughout the New Orleans region and brings a unique style that flows seamlessly in the ensemble.
EDWIN BAYARD – A powerful tenor and soprano saxophonist, Edwin has performed with such notable artists as Chicago trumpeter Phariz Whitted, and NYC drummer Ralph Peterson. Edwin is also a mainstay in many of Dr. Mark Lomax II's groups.
Visit Website
---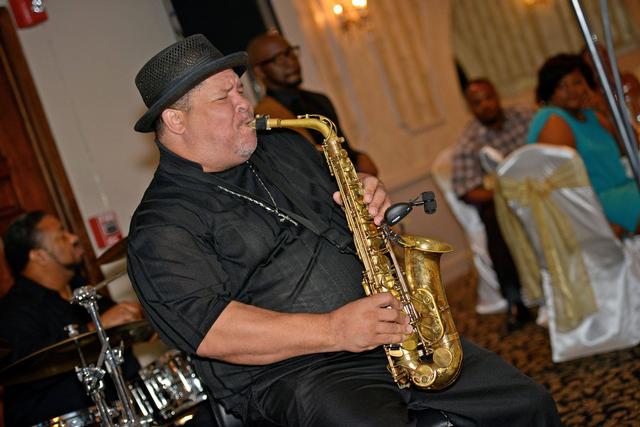 Russell Thompson & Free Agent
$15.00
Saturday
9/01
8:30 pm
Buy Tickets
North Coast Saxophonist and his Contemporary Jazz Group light up the Stage at Nighttown!

Featuring: Russell Thompson-sax, Rob Crawford-keys, TBA-bass, TBA-drums.
Visit Website
Watch Video

Planning a
reception,

wedding,

b

usiness
meeting,
graduation, birthday or B'nai Mitzvah?


. . . . . . . . .think Nighttown!

We give you the best package in town at a price that won't break the bank. And everything is included at no extra charge. Our experience is as accommodating as our atmosphere. Private function spaces from 20 - 150. Valet parking available.
To book your party, call Brendan Ring directly at

216-952-9133
Nighttown uses Yamaha Pianos exclusively


For more information about the

Yamaha C-7

,
The New

Avant

Grand Piano or any of the Yamaha pianos,
Please contact Mattlin-Hyde at (440) 449-6180
Nighttown drums provided by




www.fortunedrums.com
Nighttown/JWP graphic designer
Kathy Kelly
216-941-5439



Gerry Paluck RPT

Registered Piano Tuner/Technician

(216) 346-9308
www.gerrythetuner.com
12387 Cedar Road (top of Cedar Hill)
Cleveland Heights, OH
216-795-0550
No need to make an additional table reservation -
it's already included with your concert tickets!!
www.nighttowncleveland.com
Map to
N
ight
t
own
Producers of All the Great Music at Nighttown
Call us for Music for your Private Event
216-721-5624 jwadsworth@aol.com
www.jwpagency.com

To Purchase Concert Tickets

No need to make an additional table reservation -
it's already included with your concert tickets!!




"Late Night at Nighttown"
Fridays Jackie Warren on piano 10:30PM - 1:00AM No cover
Saturdays Jackie Warren on piano 10:30PM - 1:00AM No cover







Fri. & Sat. July 13-14 Mark Sherman / Felix Pastorius / Mike Clark Venture Trio 8:30 PM Both Nights $25.
All-Star NYC Group Venture hits the stage at Nighttown for Weekend Extravaganza!
Featuring: Mark Sherman-piano/vibes, Felix Pastorius-bass, & Mike Clark-drums.



Sunday, July 15 Dred Scott Trio + Tom Scott 7 PM $20.
Cutting Edge NYC based pianist and NE Ohio Native brings his East Coast Based Trio to Nighttown.
Featuring: Dred Scott-piano, Ben Rubin-bass, & Diego Voglino-drums.
Special Guest Opening Act: Tom Scott (Dred's Brother)-piano and vocals.



Tuesday, July 17 The Four Freshmen 6 & 8 PM $30.
Legendary Vocal Group back on Nighttown Stage! Playing Music from their new CD "Four Freshmen & Friends".
Featuring: Bob Ferreira, Tommy Boynton, Stein Malvey, & Jon Gaines.



Wed.-Thurs. July 18-19 Phil Keaggy 7 PM Wed. 8 PM Thurs. $50.
From Nashville & Youngstown, Ohio!
Two Big Nights at Nighttown with Legendary Guitarist of Glass Harp Fame in a rare, and exclusive, Small Club Appearance!!



Friday, July 20 Sam Hooper 8:30 PM $10.
Guitarist Extraordinaire leads All-Star Group playing Jazz, Blues, & More live at Nighttown!
Featuring: Sam Hooper-guitar & vocals, Sakait Baksar-keyboards/vocals, Derrick James-bass/vocals, & Chuck Orange-drums.



Saturday, July 21 Lou Armagno "Sinatra Selects" 8:30 PM $15.
Vocalist Lou Armagno & his group Sinatra Selects plays the music of "Old Blue Eyes" for Special Summer Show at Nighttown!
Featuring: Lou Armagno-vocals, Marc Paige-sax, Mike Elkins-piano, Jim Mass-bass, & Ricky Exton-drums.



Sunday, July 22 "Beautiful Sisters 2" w/Shirley Cook & Theresa Haney 7 PM $20.
Top flight Cleveland Jazz Vocalists featured with David Thomas Quartet providing support Live at Nighttown!
Featuring: Shirley Cook-vocals, Theresa Haney-vocals, David Thomas-piano & musical director, Chris Coles-sax, George Lee-bass, & Sunny Tabler-drums.
Presented in Association with Quad City Productions.



Wednesday, July 25 Gretje Angell 7 PM $10.
Dynamic Los Angeles based jazz vocalist live at Nighttown!
Featuring: Gretje Angell-vocals, Dean Newton-guitar, Marty Block-acoustic bass, & Roy King-drums.



International Music Festival at Nighttown

Friday, July 27 International Double Bill! Matt Baker Trio & Oskar Stenmark Trio 8:30 PM $20.
From Austrailia/NYC! Dynamic Pianist & Vocalist Matt Baker & Trio makes his Cleveland Debut Live at Nighttown!
From Sweden/NYC! Brass Man Oskar Stenmark on Flugelhorn leads his NYC based Trio also for the first time in Cleveland at Nighttown.
Featuring: Matt Baker-piano & vocals, Endea Owens – acoustic bass, Curtis Nowosad – drums
Oskar Stenmark-flugelhorn, Evan Gregor-acoustic bass, Billy Test-piano.


Saturday, July 28 Diego Figueiredo & Chiara Izzi 8:30 PM $30.
International Weekend Festivities continue with brilliant guitarist Diego Figueiredo from Brazil and delightful vocalist Chiara Izzi from Italy



Sunday, July 29 Randie Shane & Daniel Bruce "Tribute To George Michael" 7 PM $10.
North Coast Vocalist & Guitarist pay tribe to the late British Vocalist George Michael live @ Nighttown!



Monday, July 30 Seth Johnson Trio 7 PM $15.
Cleveland Hts. Native & Dynamic Jazz Guitarist now based on East Coast back on Nighttown Stage with his NYC based Group!
Featuring: Seth Johnson-guitar, Jordan Scannella-bass, & Sam Merrick-drums.



Friday, August 3 Andre Cavor & The Cavor Project 8:30 PM $20.
North Coast Contemporary Jazz Saxophonist & Group hit the Stage at Nighttown! Featuring music from his brand new CD "Road Trip".



Saturday, August 4 Travis 'Moonchild' Haddix 8:30 PM $15.
World Class Bluesman orbits in to Nighttown with his swinging, and soulful 8 Piece Band with full horn section!
With Very Special Guest Jim Chones on bass guitar!



Sunday, Aug. 5 Cliff Habian 7 PM $10.
Solo Show and Brand New Instruction Book Signing from North Coast Jazz Musician and Author Extraordinaire!



Mon. & Tues. August 6-7 Peter Asher & Jeremy Clyde 7 PM both nights $40.
Peter Asher of Peter & Gordon, & producer for James Taylor, Linda Ronstandt, & many others!
Jeremy Clyde of Chad and Jeremy
Live @ Nighttown!
Two Legendary British Icons Join Forces for Two Special Nights of Acoustic Music with Great Stories and Music!



Thursday, August 9 Jim Chappell 8 PM $20.
Dynamic California based Pianist in Special Solo Show playing his hits, and new material too!



Friday, August 10 Horns & Things 8:30 PM $20.
Landmark North Coast Contemporary Jazz Group live at Nighttown!
Featuring: Ken LeeGrand-sax, J.T. Lynch-sax, Sakait Baksar-piano & keys, Derrick James-electric bass, & Ray Harvin-drums.



Saturday, August 11 Bobby Selvaggio Quartet 8:30 PM $15.
Saxophone Sensation & Professor at KSU leads All-Star Quartet Live @ Nighttown!
Featuring: Bobby Selvaggio-sax, Theron Brown-piano, Jordan McBride-bass, Zaire Darden-drums.
Special Opening Act: Eric Vasquez Quartet (From KSU).



Thursday, August 16 Water Seed 8 PM $20.
Exciting 8-piece band from New Orleans with vocals & horns play Funk, Second Line, & then some Live at Nighttown!



Friday, August 17 Moises Borges & Friends 8:30 PM $15.
North Coast Based Brazilian Vocalist & Guitarist leads Group playing Bossa Nova & More Live at Nighttown!



Saturday, August 18 Evelyn Wright with David Thomas Trio 8:30 PM $15.
Vocalist from Cleveland Jazz Orchestra joins All-Star Trio for Fun Night at Nighttown!
Featuring: Evelyn Wright-vocals, David Thomas-piano, Peter Dominguez-bass, & Anthony Taddeo-drums.



Thursday, August 23 "Dog Friendly" with Wilbur & Erynn Krebs & Dave Marchione 8 PM $10.
Sounds of the Caribbean with Steel Drum Masters, and More Live at Nighttown!
Featuring: Wilbur Krebs-Steel Drums, Guitar, & Bass, Erynn Krebs-Steel Drums, & Dave Marchione-Guitar & Bass.



Friday, August 24 Sammy DeLeon Latin Jazz Sextet 8:30 PM $15.
Great Lakes Leading Latin Jazz Group live at Nighttown!
Featuring: Sammy DeLeon/timbales & vocals, Jackie Warren-piano, Nelson Orta-percussion,
Jose 'Cheo' Hernandez-bass, Scott McKee-trumpet, & Tom First-sax.



Saturday, August 25 Richie Cole & Sammy DeLeon Latin Jazz Septet 8:30 PM $25.
Jazz Meets Salsa when Saxophone Star Richie Cole teams up with the North Coasts top Latin Jazz Group!
Featuring: Richie Cole-sax, Sammy DeLeon-timbales, Jackie Warren-piano, Rafael Guzman-percussion, Cheito Hernandez-bass, Scott McKee-trumpet, Tom First-sax, & Mark Mauldin-trombone.



Friday, August 31 Jack Novotny Sextet 8:30 PM $20.
From Savannah, Georgia! Superb Saxophonist and Ohio Native Leads All-Star Group live at Nighttown!
Featuring: Jack Novotny-tenor & soprano sax, Eddie Bayard-sax, Marlon Jordan, Benito Gonzalez-piano, Juini Booth-acoustic bass, & Mark Lomax II-drums.



Saturday, September 1 Russell Thompson & Free Agent 8:30 PM $15.
North Coast Saxophonist and his Contemporary Jazz Group light up the Stage at Nighttown!
Featuring: Russell Thompson-sax, Rob Crawford-keys, TBA-bass, TBA-drums.


###