To Purchase Concert Tickets

No need to make an additional table reservation -
it's already included with your concert tickets!!
---
New Shows Recently Added





7/01 Erin McDougald featuring Bruce Forman
7/03 - 7/04 Kinky Friedman's Circus of Life Tour
7/07 Jackie Warren & Joshua Smith
7/13 - 7/14 Mark Sherman / Felix Pastorius / Mike Clark Venture Trio





---
Nighttown Selected as Best Jazz Club and Best Blues Club in Scene Magazine Reader's Poll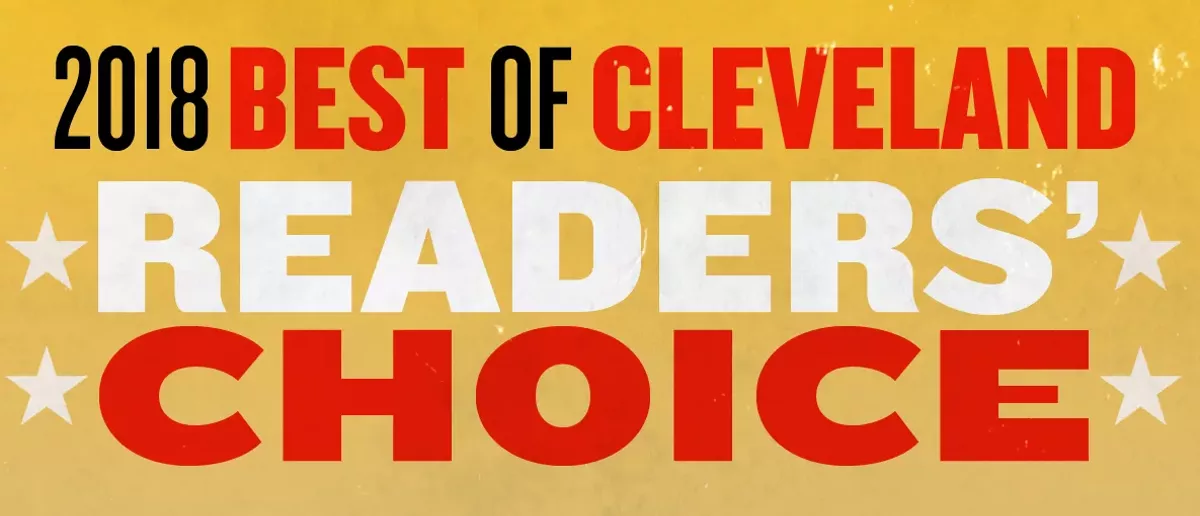 Thank you for selecting us as your favorite place for jazz and blues in NE Ohio. We work hard to bring you amazing international artists, and the best of NE Ohio artists, in an acoustically perfect room, with fantastic food, and a warm atmosphere. Everyone at Nighttown is working hard and committed to briningg you a great place to enjoy music, food, family and friends. Thank you to the people who voted, and to Scene Magazine.
---
"Late Night at Nighttown" ** Every Week **

Fridays
Jackie Warren
on piano 10:30PM - 1:00AM No cover
Saturdays
Jackie Warren
on piano 10:30PM - 1:00AM No cover
Nighttown Newsletter


Click here to sign up for the Nighttown newsletter. Subscribers receive advance notice and discounts to many of the shows.
Nighttown
Tickets

and Seating Policy

To purchase tickets go here, Do not make an additional table reservation - it is already included with your purchased tickets. All seats are General Admission. All seating is based on the time that you arrive for the show and based on how many people are in your party and where we have tables of that size. You may be sharing a table with other people.

---
Nighttown Student Discount Policy
Students up to age 26 are 1/2 off the regular price. Student priced tickets are only available the night of the show, are available only at the door, and are subject to availability. Students must have a photo ID from a generally-recognized high school, college or university. Full-paying ticket holders get priority on admission and seating. Certain select shows have no discount based on arrangements with the artist. On evenings when there are two shows (i.e. shows at 7 & 9PM), the discount is only good for the second show. Students under the age of 18 must be accompanied by an adult paying full price in order to be eligible for the discount.
---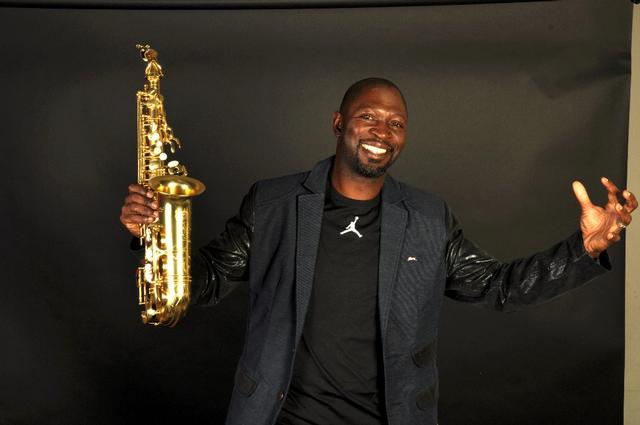 Mike Phillips
$30.00
Thursday
6/21
8:00 pm
Buy Tickets
Exciting Contemporary Jazz Saxophonist hits the stage at Nighttown with All-Star Group!
Featuring:
Mike Phillips-sax,
Robert Hubbard-drums (From Hubb's Groove)
Steve Johnson-keyboards (From Funkyard X)
Jeremiah Napier-electric bass (From Funkyard X)
The emergence of saxophonist Mike Phillips marks the beginning of a new, exciting chapter in the jazz music scene. A rare combination of youthful exuberance and seasoned craftsmanship, Mike is poised to take his position among the leaders in his field.
Mike began his musical odyssey at the age of five in his native Mt. Vernon, NY. After experimenting with an assortment of instruments including acoustic and electric bass, violin, piano, French horn and trumpet, he focused on the saxophone because it was the vehicle best suited to express his creative passion.
In the summer of 1993, Mike made his presence felt on the music scene with his now legendary debut performance at the well-known New York City jazz & R&B spot, Wilson's. Invited there by a friend who was playing keyboards with the house band, Mike literally walked on stage and, much to the surprise of the band leader, began to blow before anyone asked him to sit in. The looks of bewilderment quickly turned to smiles and the rest, as they say, is history.
Mike has been a regular there ever since, performing with such artists as Babyface, Rachelle Farrell, Brian McKnight, Boyz II Men, and the artist formerly known as Prince. He has also showcased his extraordinary talent via performances throughout the US and abroad, touring with such notables as Teddy Riley & Blackstreet, Jonathan Butler, Simply Red, Wayman Tisdale, Kenny Lattimore and the incomparable Stevie Wonder.
In 1996, Mike was invited to perform at President Clinton's Inaugural Gala held at The Kennedy Center in Washington, DC. Other milestone events include the 80th Birthday Celebration for President Nelson Mandela in South Africa, a Superbowl appearance with Stevie Wonder, and the Billboard Music Awards. Mike's television credits include Saturday Night Live, The David Letterman Show, BET On Jazz, BET Sound Stage, and The Tonight Show.
Mike's artistry exceeds category, as shown by his recording sessions with an assortment of diverse performers including the late rapper Notorious B.I.G., mega movie star and recording artist Will Smith, vocalist Mariah Carey, and the gospel ensemble Anointed.
Visit Website
Watch Video
---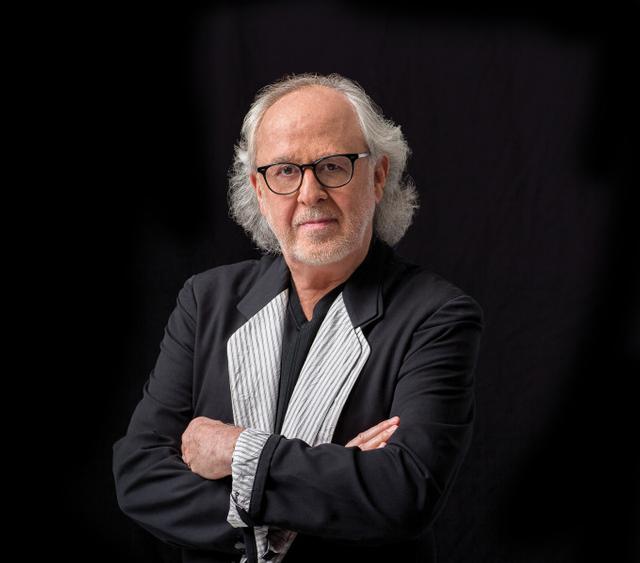 Bob James
$30.00 - $40.00
Friday
6/22
7:00 pm
Buy Tickets
9:00 pm
Buy Tickets
Saturday
6/23
7:00 pm
Buy Tickets
9:00 pm
Buy Tickets
Sunday
6/24
7:00 pm
Buy Tickets
Legendary Contemporary Jazz Pianist, Composer, and Arranger and His Trio perform Friday and Saturday. Sunday's Show features his Ohio Band.
Featuring:
Friday & Saturday Trio: w/Bob James-piano & keys, Billy Kilson-drums, & Michael Palazzalo-bass.
Sunday: Ohio Band w/Bob James-piano & keys, Hilary James-vocals, Kevin DiSimone-keyboards, Wilbur Krebs-bass, & Ike Wiley-drums.
The career of Bob James is long, varied and continues to evolve at every turn. From his first days in Marshall, Missouri, the music of Bob James has captivated audiences throughout the world.
Discovered by Quincy Jones at the Notre Dame Jazz Festival in 1963, James recorded his first solo album, Bold Conceptions, that year for Mercury Records. 58 albums and innumerable awards would follow through five decades. He honed his skills working with Creed Taylor, working on albums for artists like Hank Crawford, Grover Washington, Jr, among others. While with CTI, James found great popular success overseeing significant hits for Paul Simon, Neil Diamond, Maynard Ferguson, and Kenny Loggins.
In 1974, James finally recorded his own album, One, which launched a lifelong career of recording and performing live. After three more albums, James began his own label, Tappan Zee Records. This allowed James to spend more time in the studio, focusing on his own creative works. It was during this time that he recorded his own gold seller, Touchdown, which included his composition, "Angela", the instrumental theme from the sitcom Taxi, and possibly James' best know work. Bob composed all the original music used in that television series for its entire run. One On One, the first in three collaborations with Earl Klugh, was awarded a Grammy in 1980 for Best Pop Instrumental Performance, and has sold over a million copies. During this time, James set the standard for the smooth jazz sound in the late 1970s.
In 1985 James moved to Warner Bros Records, and kicked things off with Double Vision, a collaboration with David Sanborn, and produced by Tommy LiPuma. Double Vision was another Grammy winner, selling over a million albums.
While recording his album, Grand Piano Canyon, in 1990, James reunited with longtime friend, drummer Harvey Mason, Jr. It would also be the first time James would work with guitarist Lee Ritenour, and bassist Nathan East. This would be the start of something beautiful, as these early sessions ignited a spark which would engulf the Jazz world as Fourplay. Fourplay's first album was recorded and released in 1991. The Group would collaborate on a total of three albums, until 1998 when Ritenour left the group, and Larry Carlton took over. This version of Fourplay continued the group's huge success for seven more albums. After 12 years, Carlton decided to delve further into his solo career, and the band brought in guitarist Chuck Loeb in 2010.
A personal and professional highlight was the collaboration with his daughter, Hilary, on their Flesh & Blood album, which toured 15 U.S. cities. James continued collaborating on separate projects with Earl Klugh, (Cool) and Kirk Whalum (Joined At the Hip). Both albums were nominated for Grammys. continued
Visit Website
Watch Video
---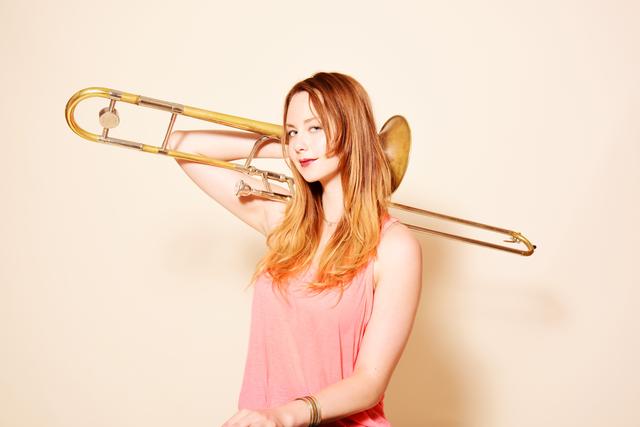 Natalie Cressman
$15.00
Thursday
6/28
8:00 pm
Buy Tickets
Vocalist @ trombonist extraordinaire from Trey Anastasio's Group hits the stage at Nighttown with her top flight East Coast Quintet!
Featuring: Natalie Cressman-trombone & vocals, James Casey-sax & vocals, Mike Bono-guitar, Scott Thompson-bass, & Michael Mitchell-drums.
Possessing a voice as cool and crystalline as an Alpine stream, Natalie Cressman is a rising singer/songwriter and trombonist who draws inspiration from a vast array of deep and powerful musical currents. Her new EP five-song EP Traces reveals her latest evolution, a sleek and sensuous electronica-laced sound with even a trace or two of dance floor sweat.
Steadily evolving in many directions, the 25-yearold Cressman has already put down deep roots in several overlapping scenes. A prodigiously talented New York City-based trombonist, she's spent the past seven years touring the jam band circuit as a horn player and vocalist with Phish's Trey Anastasio (and recently played with Phish at Madison Square Garden). Deeply versed in Latin jazz, post-bop, pop, and Brazilian music, she tapped the interlaced traditions on her first two solo albums, 2012's Unfolding and 2014's Turn the Sea.
The Traces EP follows on the heels of 2016's Etchings in Amber, a gorgeous duo album with guitarist Mike Bono that introduced Cressman as a formidable musical force without her horn. While the project focuses on songs featuring lyrics she wrote for several Bono compositions, Cressman also wrote words and music for three of her songs, contributing to the atmospheric suite of jazz-inflected, genre-bending tunes.
With Traces, Cressman expands her creative reach into post-production, meticulously crafting Soundscaped tracks. Her vocal work in increasingly intimate and rhythmically insinuating settings has revealed an artist who can thrive in any setting, from raucous, reverberant halls to packed and pulsing lofts and nightclubs. In an epoch marked by infinite musical possibilities, Natalie Cressman is a singular force who draws from an improbable breadth of sonic realms. Cressman is an artist endorser for King Trombones.
Visit Website
Watch Video
---
Halie Loren
$20.00
Friday
6/29
8:30 pm
Buy Tickets
Rising Vocal Star from Eugene, OR and Alaska and her group make Cleveland debut live at Nighttown! CD Release Event!!
Authenticity and connection have been essential roots of the artistic growth of Halie Loren. Whether injecting the American Songbook with old-school soul, or finding a familiar thread of nostalgia in newly-penned originals, the Alaskan-born, award-winning singer/songwriter continues to find new ways to bridge cultures and musical genres.
Halie Loren is truly an international artist. Like her multi-lingual recordings that transcend cultural borders, her art transcends musical genres via a common thread that weaves a rich tapestry. That tapestry connects her original works with pop-smart jazz, flowing into blues, soul and contemporary compositions that are universal, yet deeply personal.
"For the past few years, I have felt more and more drawn to the idea of putting my songwriter self out there in a much bigger way, as a 100% personal form of expression," explains Loren. "When I write, it's all about the story and the feelings behind it, but never about the particular style in which it takes shape."
The result is art in an eclectic form, with soulful compositions reflecting wounded defiance, stubborn love and hard-earned hopefulness. Her voice connects to the soul of her song writing, reminding us that there is always beauty to be found, even in the most painful experiences. That powerful personal connection is the driving force behind From the Wild Sky, Halie's latest and most ambitious album to date. Set for release in April 2018, the album, produced by Troy Miller, features 10 original compositions, as well as a stunning rendition of Roberto Livi's 'A Mi Manera'.
"The songs on the album speak to some very meaningful, transformational moments in my life, some of which were inspired from experiencing new discoveries, love and deep loss," Halie says. "It feels like the most risk-taking and honest art that I've ever created, reflecting my spirit and my personal story in a very revealing way."
The participation of producer Troy Miller (Jamie Cullum, Gregory Porter, Amy Winehouse) was a dream come true for Halie.
"Halie's songs are some of the most pleasing and melodically beautiful I've heard," says Miller. "So much thought and love has gone into crafting them, and I know that any listener will be left nourished in a very profound way."
From the Wild Sky promises to weave Halie Loren's faithful fans into her evolving tapestry, while crossing musical boundaries to forge bonds with diverse audiences worldwide as she has throughout her illustrious career. Her jazz/pop debut in 2008, They Oughta Write a Song, earned Halie an award for 'best vocal jazz album' in the JPF Music Awards (2009's largest independent music awards in the world, with over 42,000 album entries from 160 countries). Her songs have placed at the top in competitions including Billboard World Song Contest, John Lennon Songwriting Contest, and myriad others.
Halie's powerful connection with her fans has grown through relentless touring in the U.S., Canada, Asia, and Europe. Her music has also dazzled prestigious concert halls, including performances with the Jazz Orchestra of Sicily, the Britt Festival Orchestra in Oregon and the Monroe Symphony in Louisiana
Visit Website
Watch Video
---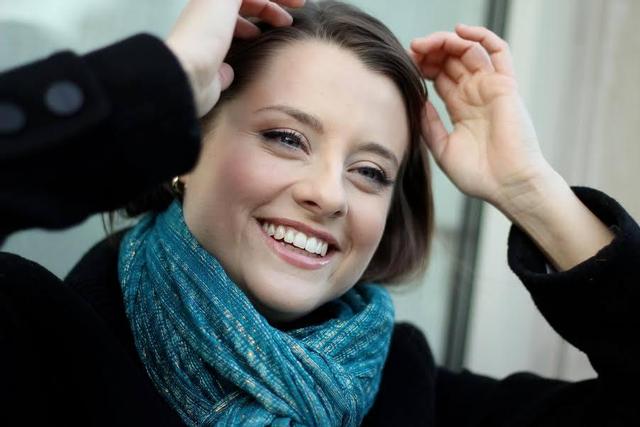 Ariel Pocock
$20.00
Saturday
6/30
8:30 pm
Buy Tickets
From Durham, North Carolina!
Rising vocal and piano star makes her Cleveland debut Live at Nighttown! Justin Time Recording Artist plays music from her recent release "Living in Twilight".
Featuring: Ariel Pocock-vocals & piano, Tim Lekan-acoustic bass, Donnie Patterson-drums, & Special Guest Vocalist Halie Loren.
25-year-old Ariel Pocock has received international acclaim as an equally captivating jazz pianist, vocalist, and composer. Ariel's notable performances as a headline act include the Montreal International Jazz Festival, the Gilmore International Keyboard Festival, the Rochester International Jazz Festival, the Vancouver International Jazz Festival, the 2014 Jazz Cruise, the Tokyo Jazz Festival, the Quebec City International Jazz Festival, the Stanford Jazz Workshop, and many more.
Ariel's original compositions and songs draw inspiration from a wide array of sources: Cuban and Brazilian folk music, the Great American Songbook, modern jazz composers such as Chick Corea and Brad Mehldau, and songwriters like Joni Mitchell, Randy Newman, and Paul Simon.
Ariel's second album, Living in Twilight, was released worldwide on June 9th, 2017 on Justin Time Records. The album "...demonstrates levels of stylistic and emotional breadth and artistic depth that few of Pocock's peers can match" (Ottawa Gazette). Recorded in Montréal in December 2016 and produced by Matt Pierson, the record features in demand Montréal musicians Jim Doxas (drums), Adrian Vedady (bass) and special guest, New York based guitarist, Chico Pinheiro one of the leading figures in the modern Brazilian Jazz scene. The song selection is original, thoughtful and surprising. Ranging from classic American Songbook fare - Ray Noble's The Very Thought Of You and Cole Porter's So In Love to Chick Corea's 500 Miles and breathtaking interpretations of Adele's Someone Like You and Sufjan Stevens To Be Alone With You presented here as an instrumental. Other stand outs include the title track by The Weepies, Living in Twilight and the heartbreaking Kate McGarrigale penned Go Leave. Ariel's chops as a composer/songwriter are on display with original's Gonzalo's Melody – and the reflective So Long. Living in Twilight spent over three weeks at #10 on the JazzWeek radio play charts, and Ariel continues to tour with her trio to promote the album.
Touchstone, Ariel's debut album, features fresh and compelling takes on classic jazz standards, original compositions, and her own arrangements of singer-songwriter material. Also produced by Matt Pierson, the album features an all-star band of Julian Lage (guitar), Eric Harland (drums), Larry Grenadier (bass), and Seamus Blake (saxophone). Touchstone was released on Justin Time Records in 2015.
Visit Website
Watch Video
---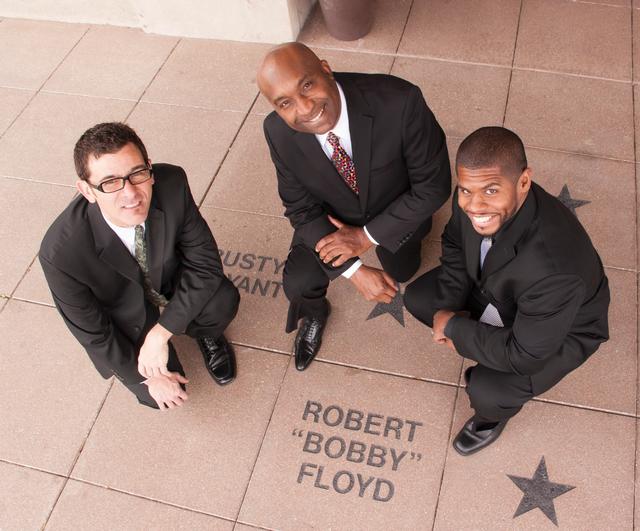 Bobby Floyd Trio
$20.00 - $25.00
Sunday
7/01
12:00 pm
Buy Tickets
In Association with Tri-C Jazz Fest.
Pianist extraordinaire from Columbus, Ohio and his Trio cap off the 2018 Tri-C Jazz Fest for special Brunch Show live at Nighttown!
Featuring: Bobby Floyd-piano, Derek DiCenzo-bass, & Reggie Jackson-drums.
Bobby Floyd's talent has launched him into a very rewarding career. He is presently the feature pianist for the world-famous and legendary Count Basie Orchestra and pianist/organist for the Columbus Jazz Orchestra. He has traveled the world accompanying Ray Charles on piano and organ. He currently makes guest appearances with some of the most distinguished orchestras, including The Boston Pops, The Rochester Philharmonic, and The Detroit Symphony and with highly recognized artists such as Dr. John and Diane Schuur.

Bobby brings his music to Nighttown as leader of his own trio. Each set by the Bobby Floyd Trio is unique and fully "joyful" for their audiences. With Derek DiCenzo on bass and Reggie Jackson on drums, this group develops musicals ideas and engages audiences in the process. Truly, this is the place where Bobby loves to be. Their set lists will include Jazz Standards, the American Songbook, gospel and funk.
Visit Website
Watch Video
---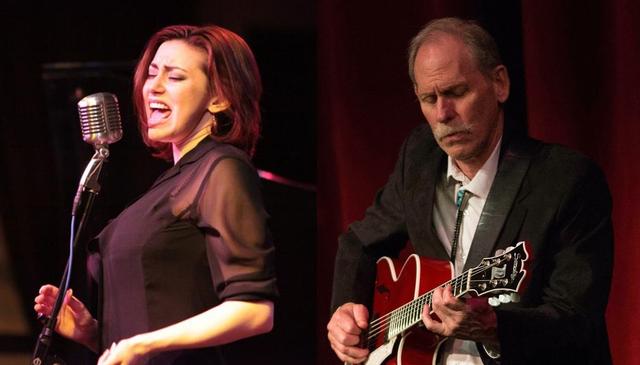 Erin McDougald featuring Bruce Forman
$20.00
Sunday
7/01
7:00 pm
Buy Tickets
Dynamic Chicago Vocalist makes her Cleveland debut with All-Star Band featuring West Coast Guitarist Bruce Forman.
Featuring: Erin McDougald-vocals, Bruce Forman-guitar, Roger Hines-acoustic bass, & Cedric Easton-drums.
Erin McDougald, a Chicago-based, internationally lauded improvisational jazz vocalist, has just released her fourth studio album, "Outside the Soiree", which features two of the most famous living modern jazz instrumentalists: Dave Liebman (saxophone) and Tom Harrell (trumpet), among six other luminaries. The album's title is Erin's original, hauntingly heady composition, with multiple tracks showing off her multi-octave vocal-range and exquisite rhythmic savvy. A steady stream of critical aplomb/reviews/press, (-with a dozen "Editor's Picks" lists, including Downbeat Magazine in May 2018-) has followed Erin's tour dates since the album's release-date in mid-March. She has remained on the National Jazz Billboard Charts for 6 straight weeks and praised by ICON magazine, among many music publications globally, including the World Poetry Organization for her deeply poetic, socially conscious writing and album's theme. ?
Internationally renowned jazz master-guitarist Bruce Forman (based in L.A.), known for redefining bebop guitar through his collaborative band CowBop and over 4 decades of tours and records with Dizzy Gillespie, Ray Brown, Freddy Hubbard, Bobby Hutcherson and Roger Kellaway, among others, has also arranged and played guitar for numerous Clint Eastwood films and their soundtracks, including the Academy Award winning blockbuster Million Dollar Baby. Considered one of the greatest living jazz guitarists, Bruce teaches clinics all over the world between touring dates. His latest project, "The Red Guitar" is a one-man "jazz libretto" is a comical, poignantly philosophical insight into the world of a jazz musician.
Together, Forman and McDougald (the "Cowboy" of Bebop Jazz Guitar and the "Flapper Girl" of Modern Vocal Jazz), are touring the country, with a musical vignette which incorporates aspects of Bruce's "The Red Guitar" and Erin's dynamic, improvisational reinventions of songs within and outside of the jazz idiom. The result of pairing these two individual talents with their complimentary wit, rhythmic prowess and eloquent disclosures is an engaging, joyful and memorable experience.
"Perhaps it is time the music industry start referring to Erin as the gold standard by which all others aim to be compared...
in years to come when they talk about iconic jazz artists -and Erin McDougald's name comes up- you will want to be able to say you saw her in concert"
- Riveting Riffs international music magazine
Visit Website
Watch Video
---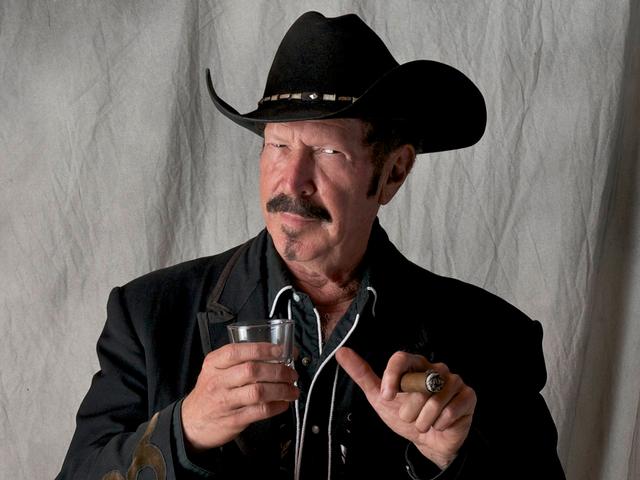 Kinky Friedman's "Circus of Life" Tour
$30.00
Tuesday
7/03
7:00 pm
Buy Tickets
Wednesday
7/04
7:00 pm
Buy Tickets
Legendary Outlaw Country Singer/Songwriter, Novelist, & Raconteur Kinky Friedman releases his new CD "Circus of Life" and hits the Stage at Nighttown for Two Big Nights!
At long last, Kinky Friedman's second musical act begins. With the proclamation that it "is what music was, before it came homogenized, trivialized and sanitized," Kinky is dropping his first all new cd of original tunes in four decades. Called Circus Of Life, it presents a side of Kinky that few would have suspected in the halcyon days of the Texas Jewboys, laying perhaps legit claim to the title, "The Leonard Cohen of Texas."
And on July 3rd, he will be releasing it on his own terms and on his own Echo Hill Records label. The first single, Autographs In The Rain (Song To Willie) is already in heavy rotation on SiriusXM Outlaw Country.
Like so many cool people in the boom generation, Kinky Friedman first saw the world through the Peace Corps in the sixties. It was in Borneo that Kinky began to write the tunes that would propel the rest of his life.
When he returned to the states, he formed his band, Kinky Friedman and The Texas Jewboys. For his first album, Kinky released 'Sold American' in 1973 for Vanguard Records. His repertoire mixed social commentary ('We Reserve the Right to Refuse Service to You') and maudlin ballads ('Western Union Wire') with raucous humor (such as 'Get Your Biscuits in the Oven and Your Buns in Bed'). His 'Ride 'Em Jewboy' was an extended tribute to the victims of the Holocaust, and one of his most famous tunes from this session, 'They Ain't Makin' Jews Like Jesus Anymore,' is still on many hip playlists.
In the mid-'70s, Friedman and the Jewboys toured with Bob Dylan & the Rolling Thunder Revue. By 1976 he had recorded his third album, 'Lasso From El Paso,' featuring appearances by Dylan and Eric Clapton. Friedman moved to New York, where he became a Sunday night fixture at the legendary Lone Star Café, often featuring guests like Robin Williams and John Belushi.
Kinky was a musical guest on Saturday Night Live in October 1976, the first year of SNL.
Starting in the early eighties, Friedman shifted his creative focus to writing detective novels. During this period, his musings began appearing in such places as the New York Times, Playboy and Texas Monthly .
In 1986, Kinky took a break from writing and touring to try something new - politics. He ran for justice of the peace in his home town of Kerrville, Texas. Then again in 2004, the Kinkster returned to the political field, this time daring the state of Texas to think big and elect him governor in 2006. Kinky garnered over a half million votes - not good enough to win it, but good enough to influence Texas politics.
In February 2007, Sustain Records released a compilation of the songs of Kinky Friedman sung by other artists called 'Pearls In The Snow.' The album includes contributions by Dwight Yoakam, Willie Nelson, Lyle Lovett, and Kelly Willis.
And now on July 3rd, he will be releasing his first all-new self-penned album in nearly forty years, 'Circus Of Life.'
Visit Website
Watch Video
---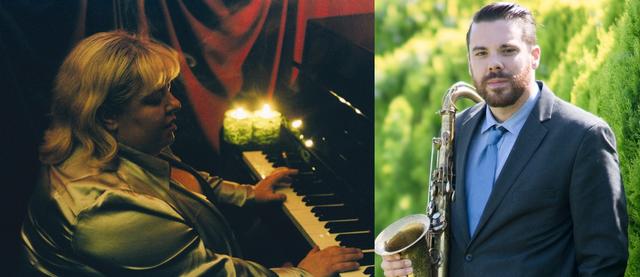 Jackie Warren & Joshua Smith
$10.00
Saturday
7/07
8:30 pm
Buy Tickets
Piano/Sax Duo Playing Selections for their Brand New CD "The Bees Knees"!
Featuring: Jackie Warren-piano & Joshua Smith-sax.
A native of Colorado, pianist Jackie Warren originally came to Ohio to study classical piano at Oberlin Conservatory, where she graduated with a B.M. in performance. While at Oberlin, she also studied jazz arranging, composition, and theory with Wendell Logan, who became a mentor to her, and encouraged her to study jazz piano with Neal Creque and jazz improvisation with Kenny Davis. Jackie received a M.M. from Cleveland State University in classical piano performance, and has been Cleveland favorite ever since.
Jackie performs regularly as a soloist, but has her own jazz trio, which includes bassist Peter Dominguez and drummer Ron Godale. She also arranges and plays salsa and Latin jazz with percussionist Sammy Deleon y Su Orquesta. In addition to these groups, Jackie has performed locally and nationally with such artists and groups as David Fathead Newman, Benny Bailey, Clark Terry, Frank Morgan, Bobby Watson, Frank Foster, Jane Bunnett and the Spirits of Havana, Othello Molineaux, Donald Harrison, Gerald Wilson, Jimmy Heath, Impacto Nuevo, Humberto Ramirez, Tony Vega, Tito Rojas, Tito Puente, Jr., Hector Tricoche, Percy Sledge, King Solomon, the Jazz Heritage Orchestra, the Cleveland Jazz Orchestra, and the Afro Cleveland Orchestra.
Jackie is also an educator and clinician, and has taught jazz arranging and composition and coached jazz combos at Oberlin. She is currently on the Jazz Studies Faculty at Cuyahoga Community College, Metro Campus. She is also on the faculty at the Cleveland Music School Settlement.
Joshua Smith is a saxophonist/multi instrumentalist residing in the San Francisco Bay area. He has been performing for the past 20 years with a wide array of notable jazz and creative musicians, beginning in his hometown of Cleveland, Ohio.
Joshua has performed in the straight-ahead jazz realm for the past 20 years. His current sidemen are the best of the San Francisco Bay area. Growing up, Smith began gigging at a very early age with older jazzmen of his hometown, Cleveland, Ohio... He was a member of "Greg Bandy's Young Lions'" and studied under saxophone iconoclast Ernie Krivda.
Scott has performed with funk drumming legend Clyde Stubblefield, toured as a member of The Youngblood Brass Band, and bluegrass legend Peter Rowan.
He's been a member of The Scott Amendola Quartet for the last five years, having performed with guitar luminary Nels Cline, at John Zorn's NYC venue, The Stone.
In 2010 he acted as music director and contributing composer to the "Leave Me Alone" opera, an avant garde jazz opera written by Smith's good friend Harvey Pekar, at Oberlin College.
Visit Website
Watch Video
---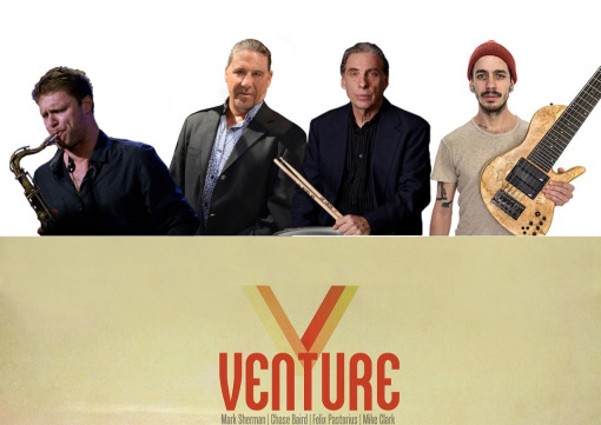 Venture featuring Mark Sherman, Felix Pastorius, Mike Clark & Chase Baird
$25.00
Friday
7/13
8:30 pm
Buy Tickets
Saturday
7/14
8:30 pm
Buy Tickets
All-Star NYC Group Venture hits the stage at Nighttown for Weekend Extravaganza!
Featuring: Mark Sherman-piano/vibes, Felix Pastorius-bass, Mike Clark-drums & Chase Baird-sax.
VENTURE: featuring drummer Mike Clark, bassist Felix Pastorius, vibraphonist/pianist Mark Sherman, and tenor Chase Baird, have individually performed globally as leaders with tours of North America, South America, Europe , Asia, Africa, and Australia. VENTURE brings a deeply rooted POST BOP/FUSION approach to a program of originals and standards that convincingly carry on the art form with a potent level of invigorating musicianship. Their music is relentlessly energetic, hard charging, and brimming with incredible improvisations from their collective refined skills, and deep commitment to the art form itself. The members of VENTURE have recorded on over 200 CD recordings as sidemen, 30 CD's as leaders. When witnessing a VENTURE performance, one will be captivated by the intensely powerful, groove oriented feeling that transpires from this quad generational band.
Mark Sherman
http://www.markshermanmusic.com/html/
Esteemed vibraphonist and composer, Mark Sherman, has worked with Tony Bennett, Liza Minnelli, Michael Brecker, Larry Coryell, and Kenny Barron and is frequently heard on Broadway, as well as in a long list of blockbuster films. Sherman is currently on faculty at The Juilliard School and runs Miles High Records. Across these extremely competitive fields, Sherman stands out as an expressive, versatile, and consistently inspiring artist.
Felix Pastorius
https://www.facebook.com/FelixPastoriusMusic/
For Felix Pastorius, music is a family tradition. His grandfather, "Jack" Pastorius, was a stand-up jazz drummer, who sang while he swang. Felix's dad was legendary bassist, "Jaco" Pastorius. Felix has toured world-wide with the Yellowjackets. He's earned his place, learned to navigate, and he's here to take you for a ride.
Mike Clark
https://www.drummermikeclark.info/
A true ambassador of rhythm, Mike Clark is known around the world for his diverse and innovative playing. He brings that spark to whatever genre-- blues, funk post bop. He gained worldwide recognition as one of America's foremost jazz and funk drummers while playing with Herbie Hancock and The Headhunters in the early seventies. His incisive playing on Hancock's "Actual Proof" garnered him an international cult following and influenced generations of drummers. His versatility led him to a two-year stint with Brand X, the British jazz/rock fusion band founded by Phil Collins.
Chase Baird
He has worked with jazz artists including Brad Mehldau, Antonio Sánchez, Nir Felder, Dan Chmielinski, Mike Clark, Mark Sherman and Thana Alexa as well as pop and rock artists including Chaka Khan and Matthew Morrison
Watch Video

Planning a
reception,

wedding,

b

usiness
meeting,
graduation, birthday or B'nai Mitzvah?


. . . . . . . . .think Nighttown!

We give you the best package in town at a price that won't break the bank. And everything is included at no extra charge. Our experience is as accommodating as our atmosphere. Private function spaces from 20 - 150. Valet parking available.
To book your party, call Brendan Ring directly at

216-952-9133
Nighttown uses Yamaha Pianos exclusively


For more information about the

Yamaha C-7

,
The New

Avant

Grand Piano or any of the Yamaha pianos,
Please contact Mattlin-Hyde at (440) 449-6180
Nighttown drums provided by




www.fortunedrums.com
Nighttown/JWP graphic designer
Kathy Kelly
216-941-5439



Gerry Paluck RPT

Registered Piano Tuner/Technician

(216) 346-9308
www.gerrythetuner.com
12387 Cedar Road (top of Cedar Hill)
Cleveland Heights, OH
216-795-0550
No need to make an additional table reservation -
it's already included with your concert tickets!!
www.nighttowncleveland.com
Map to
N
ight
t
own
Producers of All the Great Music at Nighttown
Call us for Music for your Private Event
216-721-5624 jwadsworth@aol.com
www.jwpagency.com

To Purchase Concert Tickets

No need to make an additional table reservation -
it's already included with your concert tickets!!




"Late Night at Nighttown"
Fridays Jackie Warren on piano 10:30PM - 1:00AM No cover
Saturdays Jackie Warren on piano 10:30PM - 1:00AM No cover








Thursday, June 21 Mike Phillips 8 PM $30.
Exciting Contemporary Jazz Saxophonist hits the stage at Nighttown with All-Star Group!
Featuring:
Mike Phillips-sax,
Robert Hubbard-drums (From Hubb's Groove)
Steve Johnson-keyboards (From Funkyard X)
Jeremiah Napier-electric bass (From Funkyard X)





Friday-Sunday, June 22-24 Bob James 7 & 9 PM Friday & Saturday, 7 PM Only on Sunday $40 (Fri.-Sat.), $30. (Sun.)

Legendary Contemporary Jazz Pianist, Composer, and Arranger and His Trio perform Friday and Saturday. Sunday's Show features his Ohio Band.

Featuring:

Friday & Saturday Trio: w/Bob James-piano & keys, Billy Kilson-drums, & Michael Palazzalo-bass.

Sunday: Ohio Band w/Bob James-piano & keys, Hilary James-vocals, Kevin DiSimone-keyboards, Wilbur Krebs-bass, & Ike Wiley-drums.




Thursday, June 28 Natalie Cressman Quintet 8 PM $15.
Vocalist @ trombonist extraordinaire from Trey Anastasio's Group hits the stage at Nighttown with her top flight East Coast Quintet!
Featuring: Natalie Cressman-trombone & vocals, James Casey-sax & vocals, Mike Bono-guitar, Scott Thompson-bass, & Michael Mitchell-drums.





Friday, June 29 Halie Loren 8:30 PM $20.

From Portland, Oregon. Rising Vocal Star and her group make Cleveland debut live at Nighttown!




Saturday, June 30 Ariel Pocock 8:30 PM $20.
From Durham, North Carolina!
Rising vocal and piano star makes her Cleveland debut Live at Nighttown! Justin Time Recording Artist plays music from her recent release "Living in Twilight".
Featuring: Ariel Pocock-vocals & piano, Tim Lekan-acoustic bass, Donnie Patterson-drums, & Special Guest Vocalist Halie Loren.





Sunday, July 1 Bobby Floyd Trio 12 Noon $25. (Jazz Fest Pass Holders $20)

In Association with Tri-C Jazz Fest.

Pianist extraordinaire from Columbus, Ohio and his Trio cap off the 2018 Tri-C Jazz Fest for special Brunch Show live at Nighttown!

Featuring: Bobby Floyd-piano, Derek DiCenzo-bass, & Reggie Jackson-drums.



Sunday, July 1 Erin McDougald featuring Bruce Forman 7 PM $20.
Dynamic Chicago Vocalist makes her Cleveland debut with All-Star Band featuring West Coast Guitarist Bruce Forman.
Featuring:
Erin McDougald-vocals, Bruce Forman-guitar, Roger Hines-acoustic bass, & Cedric Easton-drums.



Tues.-Wed., July 3 & 4 Kinky Friedman's Circus of Life Tour 7 PM Both Nights $30.
Legendary Outlaw Country Singer/Songwriter, Novelist, & Raconteur Kinky Friedman releases his new CD "Circus of Life" and hits the Stage at Nighttown for Two Big Nights!



Saturday, July 7 Jackie Warren & Joshua Smith 8:30 PM $10.
Piano/Sax Duo Playing Selections for their Brand New CD "The Bees Knees"!
Featuring: Jackie Warren-piano & Joshua Smith-sax.



Fri. & Sat. July 13-14 Mark Sherman / Felix Pastorius / Mike Clark Venture Trio 8:30 PM Both Nights $25.
All-Star NYC Group Venture hits the stage at Nighttown for Weekend Extravaganza!
Featuring: Mark Sherman-piano/vibes, Felix Pastorius-bass, & Mike Clark-drums.


###