To Purchase Concert Tickets

No need to make an additional table reservation -
it's already included with your concert tickets!!
---
New Shows Recently Added



2/15 Carol Welsman
2/23 Sammy DeLeon Latin Jazz Sextet
3/03 Laila Biali
3/04 Eddie Baccus Sr. Quartet
3/07 Paul Booth Quartet
3/08 Camille Meza Traces Quartet
3/09 Tamir Hendelman Trio
3/10 Greg Bandy / Tomas Janzon International Quartet
3/16 Jake Boland - Pre-St Patrick's Day Celebration
3/17 St Patrick's Day Celebration w/The New Barleycorn
3/23 The Numbers Band (15-60-75)
3/26 "54 Below Concert": Baldwin Wallace Musical Theater Senior Class
3/30 Songwriters in the Round Featuring: Gretchen Pleuss, Emily
Keener, Morgan Mecaskey, Michelle Gaw
3/31 Dane Vannatter
4/05 Svetlana & The Delancey Five
4/06 Jeff Lorber Fusion


---
Unassuming Nighttown has been a
Northeast Ohio destination since '65
By Joe Crea
January 20, 2018
It's easy to rattle off a list of Cleveland's trove of cultural treasures. While you list the Cleveland Museum of Art, Rock and Roll Hall of Fame, Western Reserve Historical Society and so many others, one unassuming gold mine can't be overlooked.
Nighttown, a weary-looking stone-fronted storefront that stares stoically from its perch on Cedar Hill, is easily passed by. The bold black awning drawn over its portal intrigues — yet tens of thousands of commuters nary give it a glance, never knowing the magic and mania woven within those storied walls.
Equal parts jazz club, restaurant and watering hole, Nighttown has been a Northeast Ohio destination — and eventually an institution — since it first opened on Feb. 5, 1965.
It's a true "joint." The place recalls some New York City haunt, maybe somewhere in the Bowery, from a hundred years back.
Read more
---
Vote for Nighttown
Please consider voting for Nighttown in the Heights Observer's
"Best of the Heights Award"
"Late Night at Nighttown" ** Every Week **

Fridays
Jackie Warren
on piano 10:30PM - 1:00AM No cover
Saturdays
Jackie Warren
on piano 10:30PM - 1:00AM No cover
Nighttown Newsletter


Click here to sign up for the Nighttown newsletter. Subscribers receive advance notice and discounts to many of the shows.
Nighttown
Tickets

and Seating Policy
To purchase tickets click here, Do not make an additional table reservation - it is already included with your purchased tickets. All seats are General Admission. All seating is based on the time that you arrive for the show and based on how many people are in your party and where we have tables of that size. You may be sharing a table with other people.

---
Nighttown Student Discount Policy

Students up to age 26 are 1/2 off the regular price. Student priced tickets are only available the night of the show, are available only at the door, and are subject to availability. Students must have a photo ID from a generally-recognized high school, college or university. Full-paying ticket holders get priority on admission and seating. Certain select shows have no discount based on arrangements with the artist. On evenings when there are two shows (i.e. shows at 7 & 9PM), the discount is only good for the second show. Students under the age of 18 must be accompanied by an adult paying full price in order to be eligible for the discount.
---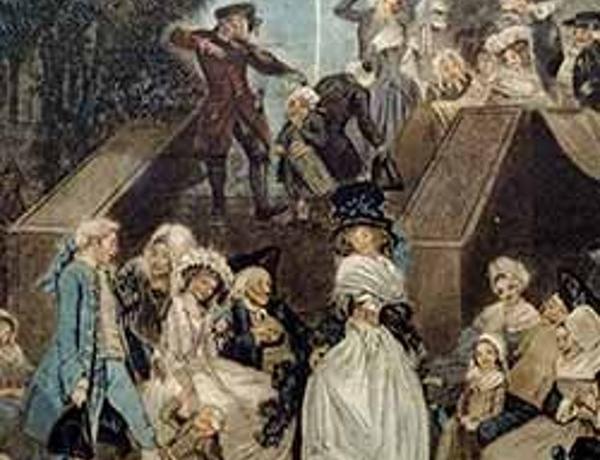 Apollo Fire's Sneak Peeks - Sunday Brunch Events for the Curious


$20.00


Sunday

2/04


12:30 pm

Tickets at https://apollosfire.org/sneak-peeks/
J.S. Bach the Rebel
Why was Bach always getting in trouble with the authorities, and yet his music is so serene? Jeannette Sorrell, oboist Debra Nagy, and cellist René Schiffer discuss Bach's thorny personality and demonstrate a bit of his sublime music, as AF prepares to play his Wedding Cantata and virtuoso concertos.
A 50-minute peek behind the scenes! WCLV Ideastream's radio personalities interview Apollo's Fire artists as they prepare for upcoming AF programs. Sample a taste of the music and a smorgasbord of interesting facts about the composer and his time. Program begins at 12:30, but arrive earlier to order your food and drink.
$20 cover charge, reduced to $10 for AF subscribers. Non-subscribers, attend a Sneak Peek and get $10 off your ticket to the next weekend's concert! Please note: Food and drink are not included in the price of the ticket.
Purchase tickets at http://apollosfire.org/tickets/?id=sneakpeek
APOLLO'S FIRE
Named for the classical god of music and the sun, Apollo's Fire was founded in 1992 by the award- winning young harpsichordist and conductor Jeannette Sorrell. Sorrell envisioned an ensemble dedicated to the baroque ideal that music should evoke the various Affekts or passions in the listeners. Apollo's Fire is a collection of creative artists who share Sorrell's passion for drama and rhetoric.
Hailed as "one of the pre-eminent period-instrument ensembles" (THE INDEPENDENT, London), Apollo's Fire made its London debut in 2010 in a sold-out concert at Wigmore Hall, with a BBC broadcast. Subsequent European tours took place in 2011, 2014, and 2015. European performances include sold-out concerts at the BBC Proms in London (with live broadcast across Europe), the Aldeburgh Festival (UK), Madrid's Royal Theatre, Bordeaux's Grand Théàtre de l'Opéra, and major venues in Lisbon, Metz (France), and Bregenz (Austria), as well as concerts on the Birmingham International Series (UK) and the Tuscan Landscapes Festival (Italy).
Visit Website
---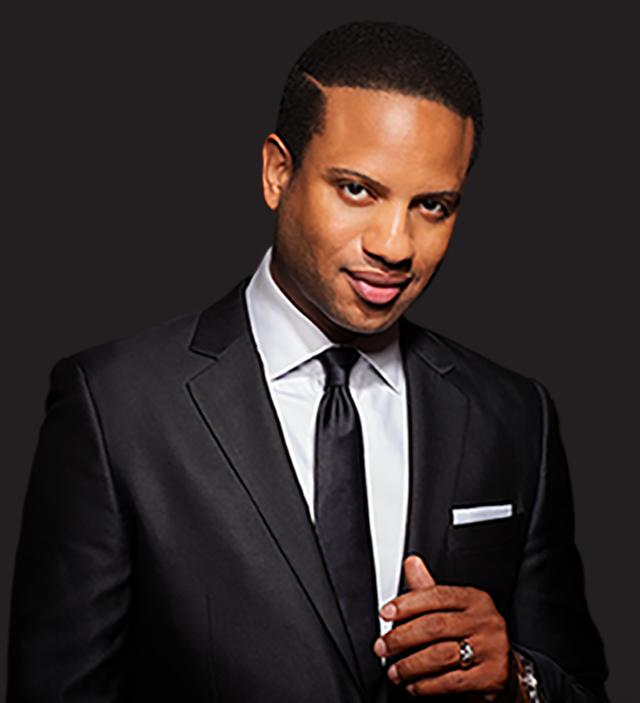 Elijah Rock
$20.00
Thursday
2/08
8:00 pm
Buy Tickets
Vocalist, Actor, & NE Ohio Native currently living in Los Angeles plays music from his new Gershwin CD, and More!
Featuring: Dan Maier-piano, Tim Lekan-acoustic bass, & Donnie Patterson-drums.
Elijah Rock, native son of Cleveland, Ohio makes his first debut at Nighttown. Alumnus of University School and The Cleveland Institute of Music Young Artist Program and Undergraduate Studies in Vocal Performance, Elijah, originally known to Cleveland as Eric Myricks is currently touring the country with his American Songbook album release, "Gershwin For My Soul," a tribute to George and Ira Gershwin. In 2014, Elijah Headlined The Cleveland Playhouse as Roland Hayes in "Breath and Imagination" which helped win CPH a Tony Award for Best Regional Theater that season. He is also an alumni of The Singing Angels, The Cleveland Music Settlement, Great Lakes Theater Festival and The Karamu House
Visit Website
Watch Video
---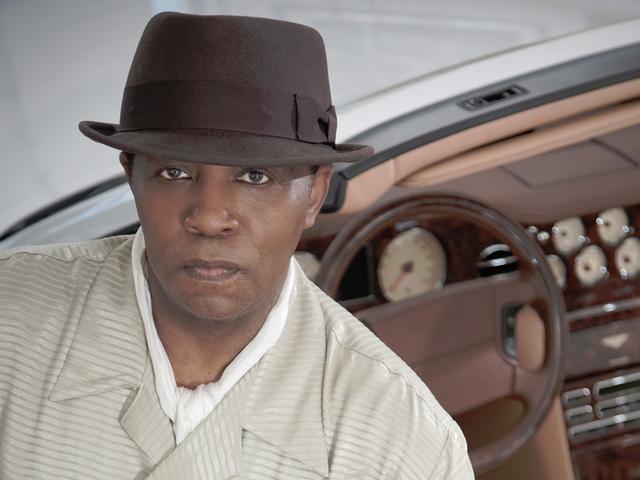 Norman Connors
$40.00
Friday
2/09
8:00 pm
Buy Tickets
10:00 pm
Buy Tickets
Saturday
2/10
8:00 pm
Buy Tickets
10:00 pm
Buy Tickets
Special Pre-Valentine's Weekend at Nighttown with Legendary Drummer and Producer Norman Connors and his Group back at Nighttown!
Playing all of his hits including "You Are My Starship", "Valentine Love", 'Betcha My Golly Wow", & more!
Like Roy Ayers, George Benson, and Patrice Rushen, Norman Connors is best known for his major RB hits but started out as a jazz improviser. The drummer/composer was born and raised in Philadelphia, where he lived in the same neighborhood as Bill Cosby and became interested in jazz when he was only a child. Connors was in junior high when he began sneaking into jazz clubs and sat in for Elvin Jones at a John Coltrane gig.
Connors went on to study music at Philly's Temple University and the Juilliard School of Music in New York. Gigs with Jackie McLean, Jack McDuff and Sam Rivers followed, and he was first recorded as a sideman when Archie Shepp employed him on his 1967 Impulse session Magic of JuJu.
After touring with Pharoah Sanders and playing on several of his albums, Connors signed with Buddah's Cobblestone label in 1972 and recorded his first album as a leader, Dance of Magic. A few more jazz-oriented Cobblestone and Buddah dates followed, and it was in 1975 that Connors made R&B his main priority with Saturday Night Special (which included the number ten soul hit "Valentine Love"). The rest of the 1970s found Connors featuring R&B singers prominently (including Michael Henderson, Jean Carn, and the late Phyllis Hyman) and scoring such R&B hits as "We Both Need Each Other," "Once I've Been There," and the lovely "You Are My Starship."
Currently Norman Connors is touring in support of his latest CD "Star Power" on Shanachie records. He will be featuring his six piece touring group and promises to perform all of his classic hits.
Don't miss legendary drummer, producer, and vocalist Norman Connors for a special engagement in the intimate Music Room of Nighttown.
Visit Website
Watch Video
---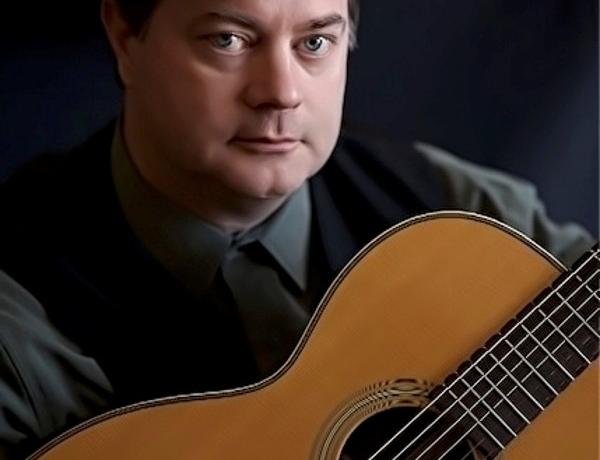 Charlie Mosbrook & Friends
$10.00
Sunday
2/11
7:00 pm
Buy Tickets
Northeast Ohio Singer/Songwriter celebrates his 50th Birthday with Friends Live at Nighttown!
Opening artist Matt Harmon
For over 25 years, Charlie Mosbrook has been performing original and traditional folk music. Based in Cleveland, he has played a significant role in promoting and preserving the folk music tradition. Locally this work is best recognized in the many open mics he has coordinated through the years as well as Folknet, an organization he currently serves as president. Nationally Charlie has presented many workshops and concerts on the life and legacy of Woody Guthrie, most notably during the 1996 Rock and Roll Hall of Fame and Museum program called Hard Travelin': The Life and Legacy of Woody Guthrie. Charlie also serves as the Folk Alliance Region Midwest Conference workshop coordinator.
Charlie has been recognized by FolkAlley.com as its featured artist of the month in 2012, was voted the best singer songwriter in a Scene Magazine Best of Cleveland readers poll, and had the CD of the week on the WFMT Chicago nationally syndicated radio show the Midnight Special His last two CDs are current nominees for the best traditional folk album by Just Plain Folks music awards.
His latest project Hear Me Callin': A Collection of American Folksongs is a full-length CD featuring including selections by Woody Guthrie, Ledbelly, Robert Johnson, Elizabeth Cotton and others. The musical foundation of the recording features guitar, dulcimer, and mandolin. David Krauss contributes harmonica. Kate Kooser and XeLa provide additional vocals. On May 2nd of 2017, Nighttown in Cleveland Heights will present a special concert to commemorate the release of the new disc.
"There's a familiar comfortable feeling that comes over you when you listen to the music of Charlie Mosbrook. The guy has a rich, worldly voice that sounds like it was broken in slowly, like a well-loved instrument."
- No Depression

A Time Long Gone (Charlie Mosbrook)
The lead track "Up Among the Stars" leaps right out and invites you to settle in for more. The rest of album makes it a welcome invitation indeed.
- Kelly Walker Sundilla Music
Visit Website
Watch Video
---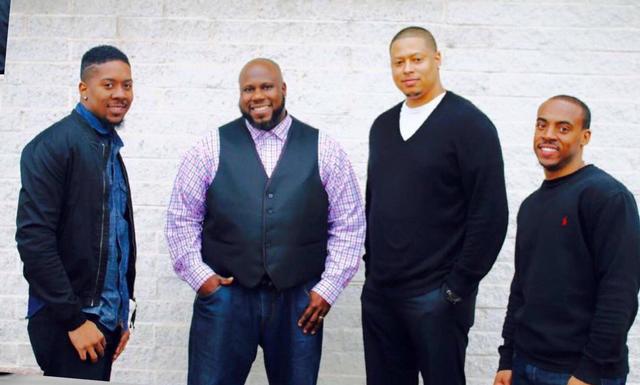 Hubb's Groove Pre-Valentine's Celebration - Tribute to Switch & DeBarge
$20.00
Tuesday
2/13
7:00 pm
Buy Tickets
Valentine's Warm-Up at Nighttown
Pre-Valentine's Day Bash with Master Drummer Robert Hubbard & Hubb's Groove!
Tribute to Switch & DeBarge With Special Guest Vocalists D'Brian & T. Marie.
With: Robert Hubbard-drums/leader, Tony Watson-sax. George Granville-piano/keys, & John Jones-bass.
Hubb's Groove is a mIx of Soul, Jazz, R&B and a splash of Gospel.
It's a smooth but yet high energy band that believes whats played from the heart, reaches the heart.
The band was founded In 1996 by Robert Hubbard in Cleveland Ohio under the name "Moments Notice". In 2006 Robert changed the name to "Hubb'S Groove". The band has shared the stage with Kirk Whalum, Jonathan Butler, Earth Wind & Fire, Wayman Tisdale and Pieces of a Dream.
Hubb's Groove has performed with Angela Bofill, Marcus Johnson, Alex Bugnon, Mike Phillips and Sean Jones to name a few.
When the group is not on tour together, they are working with other artists such as Babyface, Toni Braxton, Gerald Albright and Pieces of a Dream.
Switch & DeBarge
Switch is an R&B/funk band that found fame recording for the Gordy label in the late 1970s, releasing hit songs such as "There'll Never Be", "I Call Your Name" and "Love Over & Over Again". Switch influenced bands such as DeBarge, which featured the siblings of Switch band members Bobby and Tommy DeBarge. DeBarge was an American musical recording group composed of several members of the DeBarge family, a family of musical talent often compared to the Jackson family. In addition to various solo projects completed by members of the family, DeBarge was active between 1979 to 1989. As an R&B group, they enjoyed popularity throughout that time with a popular musical sound that has been compared to a mix pop-oriented whose repertoire included R&B, soul, funk, and pop music. DeBarge released six studio albums, four of them with Motown's Gordy Records:
Visit Website
Watch Video
---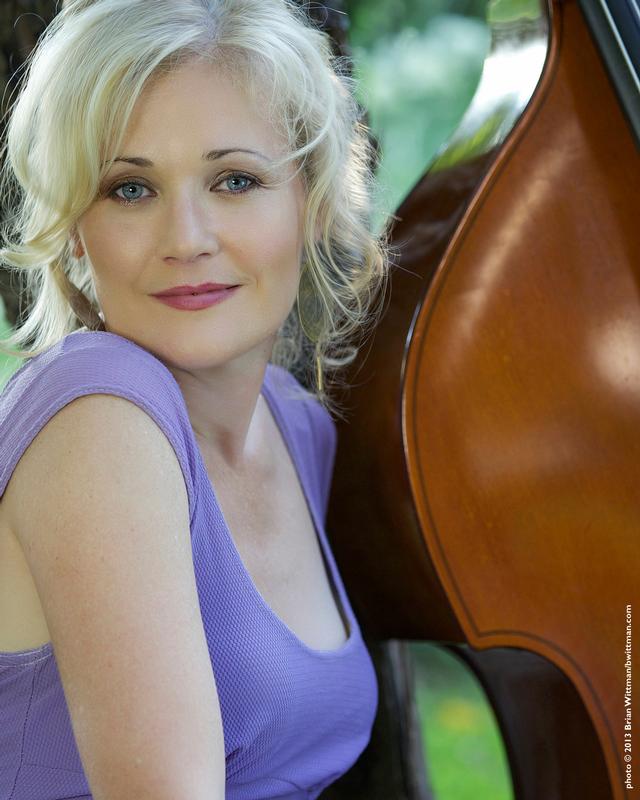 Nicki Parrott Trio
$20.00
Wednesday
2/14
7:00 pm
Buy Tickets
Valentine's Day at Nighttown
Vocalist and Acoustic Bassist from Les Paul Trio leads All-Star Trio live at Nighttown!
Featuring: Nicki Parrott-vocals & acoustic bass, Jackie Warren-piano, & Bob Fraser-guitar.
Born in Newcastle, Australia, Nicki Parrot started her musical training at age four with the piano, followed by the flute, soon after. Nicki switched to double bass at the age of 15.
After graduating high school she moved to Sydney to study jazz at the New South Wales Conservatorium of Music. She continued her studies with various bassists including visiting artists Ray Brown and John Clayton.
Nicki came to New York in May 1994.
In June 2000, Nicki began performing on Monday nights at the Iridium Jazz Club with the legendary guitarist and inventor, Les Paul. As part of the Les Paul Trio, Nicki worked side-by-side with guitar greats from Paul McCartney, Slash, Steve Miller to fellow Aussie, Tommy Emmanuel.
Since then she has performed with such notable musicians as Michel Legrand, Joe Wilder, Randy Brecker, Clark Terry, Jose Feliciano, Bucky Pizzarelli, John Pizzarelli, Dick Hyman, Patti Labelle & the New York Pops Orchestra, Harry Allen, Warren Vache, Marlena Shaw, David Krakauer, Ken Peplowski, Ann Hampton Callaway, Bill Mays, Scott Hamilton, Lillian Boutte, Larry Carlton and Houston Person, to name a few.
Nicki has performed at most major festivals around the globe including the Mary Lou Williams Jazz Festival, Newport Jazz Festival, Jazz in July at the 92nd Street Y, Litchfield Jazz Festival, Detroit Jazz Festival, the Lionel Hampton Jazz Festival and the Newport Beach Jazz Party, Jazz Ascona and Bern Jazz Festival in Switzerland and many others.
Visit Website
Watch Video
---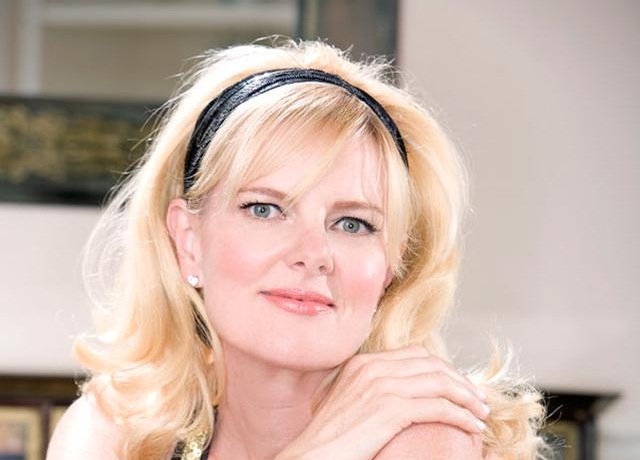 Carol Welsman
$20.00
Thursday
2/15
8:00 pm
Buy Tickets
Valentine's Day at Nighttown
From Toronto/LA, Ca.! Post Valentine's Day Celebration continues with Pianist/Vocalist extraordinaire and Special Guest Acoustic Bassist/Vocalist Nicki Parrott from Australia/NYC.
Carol has six Juno Nominations!
Two International Stars play the Great American Songbook, Standards, Originals, and More Live on Nighttown's Stage!
Carol Welsman is an internationally acclaimed singer and pianist whose expressive vocal styling and dynamic stage presence have captivated audiences around the world. She has sold over 60,000 CDs in Canada alone, something few jazz artists in Canada have experienced.
See Carol in action once and you'll never forget her. Tall and blonde, she sits poised at the piano, head back, fingers stretched over the keys, her slender body arched in a seductive curve. Then the music flows, a combination of voice and piano that seems symbiotically linked. Like bossa nova icon Joao Gilberto and his guitar, Carol's honey and whiskey sound and her crisp, rhythmically articulate piano lines seem an integral part of each other. At a time when female jazz singers have been arriving in waves, she is that rarity -- an authentic vocal/instrumental artist who brings an irresistible blend of musicality and lyrical insight to everything she touches.

Carol's focus upon the essential elements of her art is not surprising. Coming from a musical family (her grandfather was the founder and first conductor of the Toronto Symphony), she has studied in the U.S. (at Berklee College of Music) and Europe, and released eight albums since her first CD, "Lucky To Be Me," in 1995. Her numerous achievements include the receipt of six Juno (Canadian Grammy) Award nominations including the just announced "Jazz Album of the Year" for "Journey, and several CDN Smooth Jazz Awards. She has become well-established as an international artist, touring the world, and performing in Italian, French, Portuguese and English.
Carol is an extraordinarily talented musician and one of Canada's finest vocalists and pianists.
Visit Website
Watch Video
---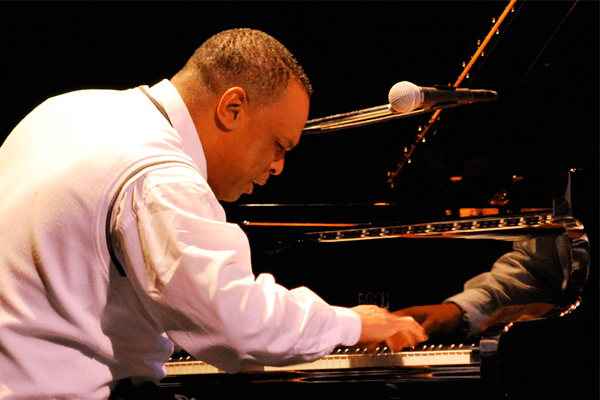 Chuchito Valdes
$30.00
Friday
2/16
8:30 pm
Buy Tickets
Saturday
2/17
8:30 pm
Buy Tickets
From Cuba! Piano virtuoso and his group heat up the cold winter with Hot Latin Jazz Live at Nighttown!

The hot sounds of Cuba's roots and modern jazz come alive in the explosive hands of pianist and six-time Latin Grammy nominee Chuchito Valdes. Son of Chucho Valdes, grandson of Bebo Valdes, Cuba's most beloved musical dynasty.
Chuchito Valdés, following in the footsteps of his famed father Chucho Valdés and grandfather Bebo Valdés, continues the legacy of great piano players form Cuba.

With influences of Caribbean rhythms and jazz, Chuchito creates an exciting and energetic blend of spicy music that drives audiences wild. This piano master captivates with his sensitivity and drives excitement with his dynamic band.

Chuchito has recorded and performed piano with the world renown Cuban band, Irakere, which he led for two years. He has also performed at festivals, clubs and concerts throughout the world: from Cuba and the Caribbean to North America, South America, and Europe.

Chuchito is recognized as a master of Cuban music including Son, Danzon, Cuban Timba and Guaguanco. He has also extensively studied classical music including harmony and composition. His original compositions and arrangements draw on classical harmonic and structural techniques. In his performances, Chuchito's music draws on many styles including Afro-Cuban Latin Jazz, Bebop, Danzon, Cha-Cha-Cha, Son Montuno and much more. Chuchito Valdés currently resides in Cancun, Mexico and is a frequent performer in the United State and Canada.

"Chuchito Valdés displays the hell-bent intensity and daredevil technique of the elder Valdés-qualities recognized worldwide as hallmarks of Cuban Jazz."
Neil Tesser / The Reader (Chicago's Art & Culture Guide) and author of The Playboy Guide to Jazz.
Watch Video
---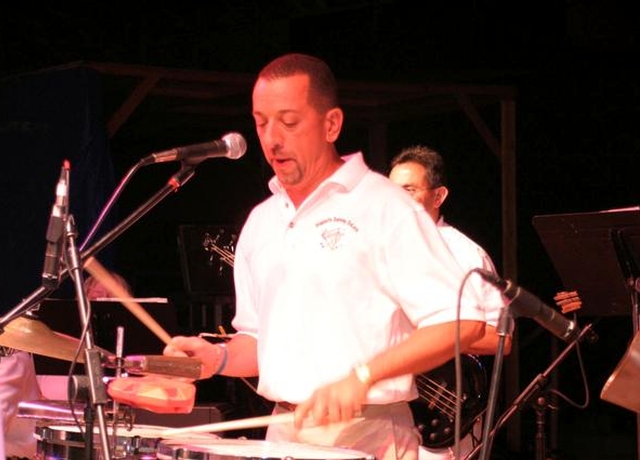 Sammy DeLeon Latin Jazz Sextet
$15.00
Friday
2/23
8:30 pm
Buy Tickets
Great Lakes Leading Latin Jazz Group live at Nighttown!
Featuring: Sammy DeLeon/timbales & vocals, Jackie Warren-piano, Rafael Guzman-percussion, Jose 'Cheo' Hernandez-bass, Scott McKee-trumpet, & Tom First-sax.
Sammy DeLeon a master timbales player has shared his talent far and wide. He has appeared in New York, Chicago, Miami, San Juan and points in between. He is the undisputed leader in latin music in the Ohio area. Formerly the musical director of Impacto Nuevo, Sammy has been leading his own group since 1996. Equally adept in latin jazz, salsa and merengue, Sammy and his Orchestra make it hard for an audience to sit still. DeLeon has shared the stage with many stars of latin jazz.
He opened up for the late Tito Puente several times in Cleveland and New York City and was a favorite of the late master. Sammy has collaborated with many of the leading latin musicians throughout the world. They include Humberto Ramirez, Tony Vega, El Gran Combo, and Tito Rojas. Latin music has enjoyed a great revival in Northeast Ohio thanks to the leadership of Sammy DeLeon and his dynamic Orchestra.
Jackie Warren is one of the most in demand and prolific jazz artists working in the Great Lakes region. On any given night she can be found playing solo, leading her trio, or she may be heard as the featured soloist and arranger for Sammy DeLeon's Salsa and Latin-Jazz ensemble.
Jackie is also a professor of music at Tri-C and has several private students. Jackie gets calls constantly from vocalists who want her to back them, and she is frequently called on to guest with national artists. In the past few years Jackie has performed with David "Fathead" Newman, Bobby Watson, Jane Bunnett, and Gerald Wilson. Her arrangements can be heard on Sammy DeLeon's new CD, and recently she recorded a session in collaboration with the legendary producer Tommy LiPuma.
Visit Website
Watch Video
---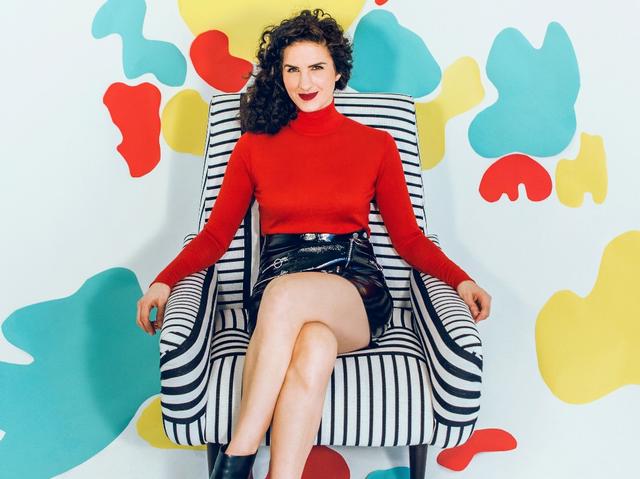 Laila Biali
$20.00
Saturday
3/03
8:30 pm
Buy Tickets
From Toronto! Tremendous new singer/songwriter vocalist and pianist makes Cleveland debut at Nighttown with her Trio.
As featured in the groups of Sting, Chris Botti, and Suzanne Vega! CD release event!
" It is the ultimate task given to the musician, whether as singer or instrumentalist, to create a unique signature or fingerprint that is instantly recognisable as their own. What is surprising and delightful in Laila Biali is that both as vocalist and pianist she accomplishes this with equal aplomb. She is an exciting and unique talent, and I admire her greatly."
- Sting
Award-winning Canadian singer-songwriter and pianist Laila Biali has toured with Chris Botti, Paula Cole and Suzanne Vega, and recorded with and supported Sting. Her accolades include "SOCAN Composer of the Year" and "Keyboardist of the Year" at Canada's National Jazz Awards. She takes the best of pop, rock, classical, world and soul, informs it with her expertise in jazz, and weaves it into her musical arrangements and original songs. Laila has presented her music at prestigious venues spanning five continents including the North Sea Jazz Festival, Tokyo's Cotton Club, Peru's El Festival Internacional de Lima, and Carnegie Hall in New York City.
Her studio recording, Tracing Light, received a JUNO nomination in 2011 for "Best Vocal Jazz Album of the Year", and her follow-up album, Live in Concert, was given an enthusiastic four-star review and named one of the "Best Albums of 2013" by DownBeat Magazine. In 2015, Laila released her first album of entirely original music, House of Many Rooms– an indie-pop project featuring Lisa Fischer (Rolling Stones, 20 Feet From Stardom), Jo Lawry (Sting, Paul Simon, Peter Gabriel), Alan Hampton (Robert Glasper, Andrew Bird), and the Toronto Mass Choir.
Expanding on her unique, "ability to meld traditional jazz with contemporary pop so effortlessly that neither style seems out of place on the same record" (Spinner Magazine), Laila is currently set to release a new album of original songs alongside covers of David Bowie, Coldplay and more.
Visit Website
Watch Video
---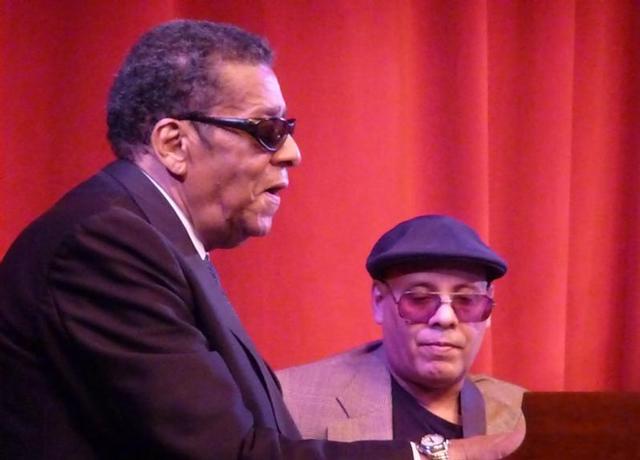 Eddie Baccus Sr. Quartet
$15.00
Sunday
3/04
7:00 pm
Buy Tickets
Hammond B-3 Master & Clevelnad Jazz Legend back on the Nighttown Stage!
Featuring: Eddie Baccus Sr.-Hammond B-3 Organ, Cecil Rucker-Vibes, Billy Artis-Guitar, & Perry Williams III-Drums.
One of the senior statesman of the Cleveland Jazz Scene, organist Eddie Baccus Sr. has set the standard locally since the early 1960's. Like the late great Jimmy Smith, Baccus is a virtuoso on the Hammond B-3, equally adept at soul jazz and bebop. In many ways Eddie Baccus Sr. has been to the jazz scene what the late Robert Jr. Lockwood was to the local blues scene; he has been a leader, mentor, and the soul of the community for many years.
Early on his talent was evident as he was linked with another jazz legend, saxophonist Roland Kirk. Baccus and Kirk were schoolmates at the Ohio School of the Blind and their sessions together in the old Euclid and 105th area are the stuff of local legends. Kirk would go on to national acclaim before his untimely death in the late 70's. Baccus stayed close to home and it has been our good fortune.
Eddie Baccus Sr. has been a mentor to countless Cleveland jazz musicians, notably Joe Lovano, Ernie Krivda, and more recently his son, Eddie Baccus Jr.. His work has only been documented infrequently. He recorded an LP with Kirk back in 1962 "Feel Real" on Smash records. His other recording is a session done with Lovano in the mid 1980's entitled "Hometown Sessions". Although he has not gone on to greater glory playing the national circuit, Eddie Baccus Sr. has been the bedrock of the Cleveland jazz scene and his influence on fans and musicians alike has been invaluable.

Joining Eddie Baccus Sr. for his appearance at Nighttown will be an All-Star Cleveland lineup. They are Cecil Rucker on the Vibes. Eddie Sr. has frequently appeared with Cecil's group Good Vibes. Billy Artis is on guitar. Many will remember Billy from his days backing the late great Bill Doggett at the Theatrical in downtown Cleveland. Perry Williams III is on drums. Perry is a veteran on the soul jazz circuit and has worked with Eddie Sr. and Cecil extensively. And on vocals is Ron Davis.

Don't miss Hammond B-3 wizard Eddie Baccus Sr. Quartet live at Nighttown.
Watch Video
---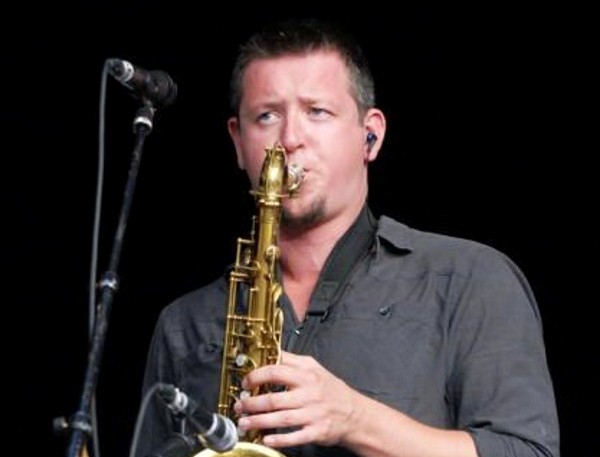 Paul Booth Quartet
$20.00
Wednesday
3/07
7:00 pm
Buy Tickets
From London, England. Saxophonist from the bands of Steve Winwood and Basia headlines at Nighttown on night off from Steve Winwood's US tour.
Featuring: Paul Booth-Sax, Dan Maier-Piano, Tim Lekan-Acoustic Bass, & Donnie Patterson-Drums.
Having released five solo albums to date, Paul Booth has firmly established himself as an in demand solo artist, as well as a 'first call' sideman for many big names in both jazz and popular music worlds.
In his early years, whilst studying at the Royal Academy of Music, he won many awards including the prestigious Clifford Brown/Stan Getz fellowship held in Miami, "The Best Modern Jazz Player" category in the televised "Young Jazz Player of the Year" competition and many more.
His ability to blend into any musical surrounding coupled with his talents as a multi-instrumentalist has seen him work with a variety of well-known artists. Paul is currently in the Steve Winwood band, can be seen touring with Incognito, Brand New Heavies, BBC Big Band, Michael Janisch Quintet, Ryan Quigley Quintet and over the years has toured, performed & recorded worldwide with the likes of Steely Dan, Eric Clapton, Carlos Santana, Van Morrison, The Allman Brothers, Bonnie Raitt, Chaka Khan, Tom Petty & The Heartbreakers, Rod Stewart, Kylie Mingoue, Riverdance, Warren Haynes, Basia, Marti Pellow, Derek Trucks, Matt Bianco, , Eddie Henderson, Geoffrey Keezer, Clarence Penn, Ingrid Jensen
Paul runs several groups including a newly formed quartet with Steve Hamilton, Dave Whitford & Andrew Bain. He also runs a critically acclaimed world music group called Patchwork Project featuring Jacqui Dankworth, Giorgio Serci, Rod Youngs, Davide Mantovani & Satin Singh. The first album came out in 2015 and Volume 2 is due for release in 2018. Paul can also be seen with his organ trio with Ross Stanley & Andrew Bain and as the musical director of the London based world music big band: Bansangu Orchestra.
Visit Website
Watch Video
---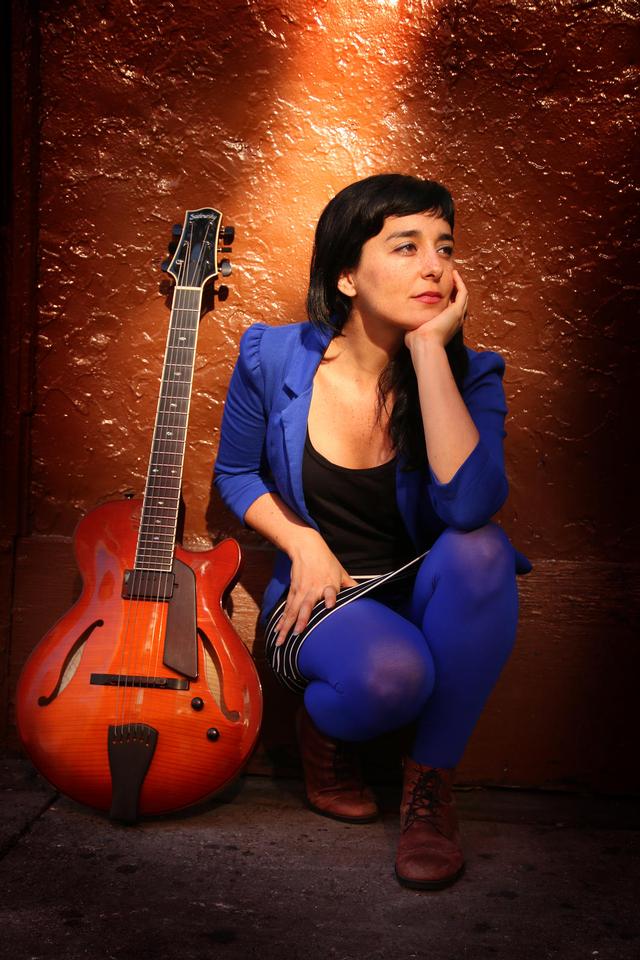 Camille Meza "Traces" Quartet
$15.00
Thursday
3/08
8:00 pm
Buy Tickets
From Chile/NYC! Vocalist/Guitarist & Singer Songwriter blends Jazz & Music from North & South America Live on Nighttown's Stage!
Featuring: Camille Meza-Vocals & Guitar, Michael Orenstein-piano, Kip Reed-bass, & Anthony Taddeo-drums/percussion.
The New York Times has described her as "A bright young singer and guitarist with an ear for music of both folkloric and pop intention, Camila Meza has connected with a strong peer group since moving to New York from her native Santiago, Chile, in 2009."
During her seven years in the United States, Camila Meza has created a big impact in the New York jazz scene. She possesses an innate and rare combination of qualities as a singer and guitar player, who also writes her own songs and arrangements. She has a highly expressive voice with a unique tamber and way of phrasing, while her improvisations and accompaniment on the guitar are equally touching and soulful. Camila's music takes us on a joyfully energetic and deep journey full of beauty and adventure. Her Latin American roots and profound connection to jazz combined with the fusions of contemporary and popular music give the music she creates a very special and appealing sound.
Camila Meza belongs to a new generation of jazz musicians that are interested in creating new sounds and allowing diverse influences into their music. With love for this exploration, Camila felt right at home in the diverse and creative jazz scene of New York City. She graduated from The New School for Jazz and Contemporary Music in 2012 where she had the chance to study with masters such as Peter Bernstein, Vic Juris, Sam Yahel, Steve Cardenas and Gil Goldstein amongst others. But even before working with these masters, she began playing with her peers and other musicians of New York, quickly becoming part of the New York community.
"Living in New York has shaped the way I approach my music, and has nurtured me as a person. I've discovered things I would never have if I hadn't been here. It has been a journey both outwards and inwards."
Her breakthrough album "Traces" has her showcasing her talents as a composer and excelled singer and guitar player on her debut album for the New York based label Sunnyside Records.
Visit Website
Watch Video
---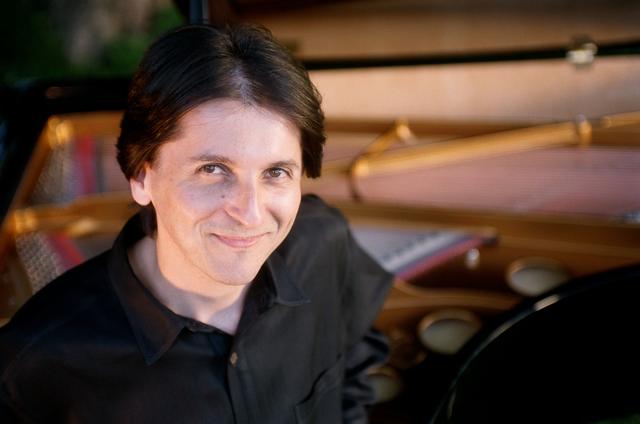 Tamir Hendelman Trio
$20.00
Friday
3/09
8:30 pm
Buy Tickets
From Israel/LA Ca.. Piano virtuoso from the Jeff Hamilton Trio Leads his Trio live at Nighttown!
Featuring: Tamir Hendelman-Piano, Paul Keller-Acoustic Bass, Sean Dobbins-Drums.
Award-winning jazz pianist Tamir Hendelman has performed with the Jeff Hamilton Trio, the Clayton-Hamilton Jazz Orchestra, Harry Allen, Teddy Edwards, Warren Vache, Houston Person, Jeff Clayton, Nick Brignola, Phil Upchurch, Rickey Woodard, John Clayton and Barbara Morrison. He also leads his own trio and his debut CD "Playground" features him in this trio setting.
Beginning his keyboard studies at age 6 in Tel Aviv, Tamir moved to the US at age 12 in 1984, winning Yamaha's national keyboard competition 2 years later at age 14. Concerts in Japan and the Kennedy Center followed.
Tamir then studied at the Tanglewood Institute in 1988 and received a Bachelor of Music Composition degree from Eastman School of Music in 1993. He then became the youngest musical director for Lovewell Institute, a national arts education non-profit organization.
Since returning to LA in 1996, Tamir has been in steady demand as pianist and arranger, touring the US, Europe and Asia, and receiving awards from ASCAP and National Foundation For Advancement in the Arts. In 1999 Tamir was a guest soloist with the Henry Mancini Institute Orchestra.
Tamir joined the Jeff Hamilton Trio in 2000, contributing arrangements, recording and touring Japan, Europe and the US. In 2001 he became a member of the Clayton-Hamilton Jazz Orchestra, with whom he premiered John Clayton's new orchestration of Oscar Peterson's Canadiana Suite in the Hollywood Bowl in 2001. In 2002 he also toured Europe with Tierney Sutton and the Bill Holman Big Band. Tamir musically directed Julia Migenes' s "Alter Ego" and played/arranged on Roberta Gambarini's "Easy To Love."
With the CHJO, Tamir has recorded for John Pizzarelli, Gladys Knight and Diana Krall. He is the pianist/arranger on Jackie Ryan's "You and the Night and the Music" and Janis Mann's "A Perfect Time." He is also featured on Natalie Cole's "Still Unforgettable" and Barbara Streisand's upcoming recording.
Tamir's musical travels have taken him from Alaska to New York, and Thailand to Israel. In his own trio, he explores standards, Brazilian music, blues and his Israeli roots. Tamir's debut CD Playground (2008) was released in Japan on the Swing Bros. label and was released in the U.S. in December 2008 on CDBaby.com. Tamir is a Resonance Records artist.
Visit Website
Watch Video
---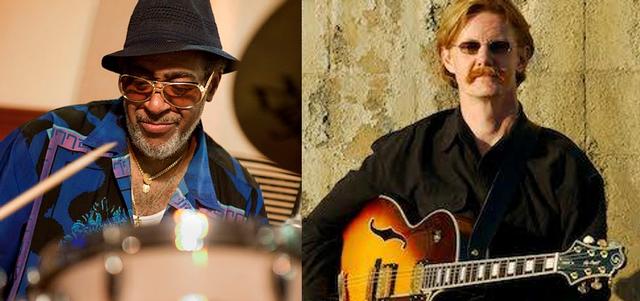 Greg Bandy / Tomas Janzon International Quartet
$20.00
Saturday
3/10
8:30 pm
Buy Tickets
Master Drummer Greg Bandy teams up with Swedish Guitarist Tomas Janzon to Lead All Star International Quartet!
Featuring: Greg Bandy-Drums, Tomas Janzon-Guitar, Juni Booth-Acoustic Bass, & Jackie Warren-Piano.
Now based in New York City, drummer Greg Bandy is a perennial favorite in the Cleveland area and also enjoys an international reputation. Bandy has toured with several major jazz artists including Pharoah Sanders, Joe Henderson, Betty Carter, and Olu Dara. Additionally he has lead his own groups extensively. He has taken his groups far and wide, making appearances throughout North America, Europe, and in such far away destinations as Japan and Ghana, Africa.
Tomas Janzon was born in Stockholm, Sweden. His musical quest started at the age of 7 playing the recorder. At 8 he began studying the cello and by 12 he was performing with the chamber orchestra Collegium Musicum. Later he would pursue and focus on the guitar.
After studying at Musikhogskolan, The Royal School of Music in Stockholm he embarked on his professional career: touring, performing and recording in Sweden and northern Europe with such artists as Berit Andersson, Bronislaw Suchanek, Anita Strandell, Twice Guitar, Casa Grande and others. Tomas composed and recorded music for TV and films: "Vargavar" for national TV, the documentary "Kvinnor pa kontor", art-film "The King of Siam".
Tomas arrived in Los Angeles 1991 to study with Joe Diorio. While studying with Joe in L.A. Tomas was awarded The Outstanding Player of the Year at GIT in 1992, teaching as an adjunct staff member from 1995 to 2008. In May 2000 he completed a MM with honors in Classical Guitar at USC Thornton School of Music, studying with Scott Tennant and James Smith, also studying composition for Vince Mendoza and teaching at the Jazz Studies and Studio Guitar Departments. His composition Variations I to IV for marimba, percussion, guitar and double bass was premiered at USC Thornton School of Music 2000.
2001 Tomas spent in Canada as an Artist-in-Resident at Selkirk College, teaching and performing. 2002 to the present has included touring and working in Los Angeles, New York, Seattle, Phoenix, Argentina, Brazil, Norway, Denmark and Sweden. The last years has also seen Tomas articles published in Guitar Player, Down Beat, LA Jazz Scene, Orkesterjournalen, Jazz Stage and Fotnoten.
Tomas recorded with Sherman Ferguson, Nedra Wheeler and Billy Higgins and has received positive reviews and international airplay with this, his Changes Music label recording X-Changes.
A live national radio (SR P2) broadcast concert from jazz club Fasching in Stockholm with Bobo Stenson, Petur Ostlund and Christian Spering has been reviewed by www.allaboutjazz.com and Orkesterjournalen, see www.tomasjanzon.com/reviews.
Tomas' composing/recording project Coast to Coast to Coast from 3 cities: Los Angeles - Stockholm - New York, was released in January 2007. Featuring Ben Dixon, Ken Filiano, Birger Thorelli, Lars Ekman, Jeff Littleton, Tony Austin and William Henderson.
Recording project Experiences (Changes Music 113, Naxos Sweden) featuring Art Hillery, Jeff Littleton and Albert "Tootie" Heath was released September 6, 2010.
Visit Website
Watch Video
---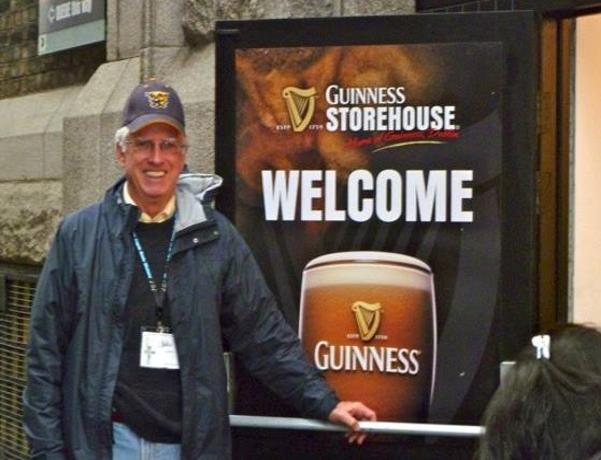 Jake Boland
$20.00
Friday
3/16
8:30 pm
Buy Tickets
Pre St. Patrick's Day Celebration with vocalist and storyteller Jake Boland!
---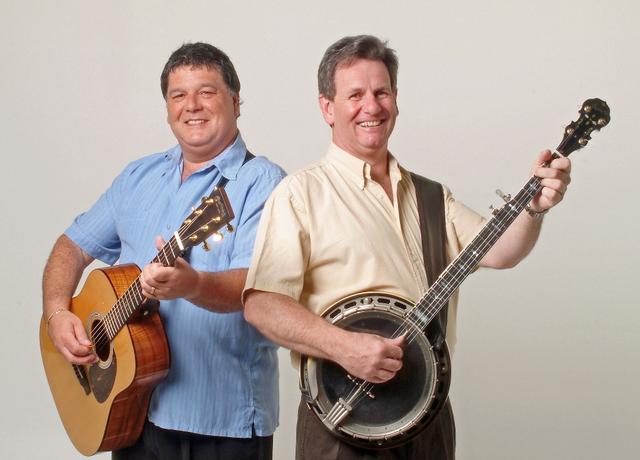 St Patrick's Day with The New Barleycorn


$10.00 - $25.00


Saturday

3/17


1:00 pm

Buy Tickets
5:30 pm

Sold Out


8:30 pm

Buy Tickets
Celebrate St. Patrick's Day at Nightown with Irish Music Masters The New Barleycorn!
The place to be for St Patrick's Day!!.
1:00pm Show - children just $10
Both Alec and John were born and raised in Ireland in counties Dublin and Down where they learned to play music at an early age, they have both performed professionally since their teenage years both enjoying considerable success with their respective careers.
John Delaney a founding member of the internationally acclaimed Irish group 'Barleycorn', joined forces with Alec DeGabriele nine years ago to form 'The New Barleycorn', after the other finished a 24 year run ending in 1995. John plays, 5 string and tenor banjos, mandolin, guitar, whistle and bodhran. He also has played banjo on many other Irish artists' recordings.
Alec DeGabriele spent his formative years learning the business of music, theatre and entertaining with his families traveling theatrical show, 'The Shannon Players', which was well known and highly regarded throughout Ireland. Alec plays guitar and bass and was the band leader with a top Irish Show Band for some years before deciding to come to live in the U.S.A.
Don't miss St Patrick's Day at Nighttown!!
Visit Website
Watch Video
---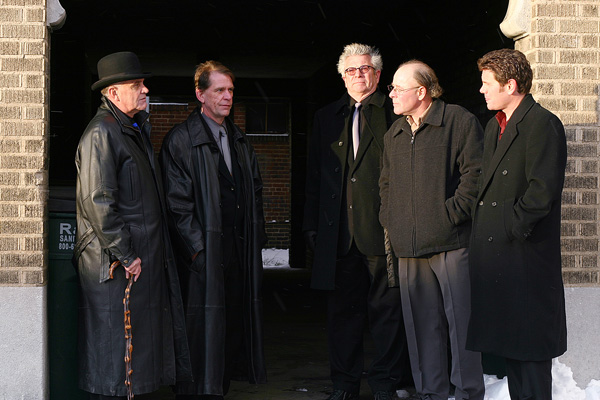 The Numbers Band (15-60-75)
$10.00
Friday
3/23
8:30 pm
Buy Tickets
From Kent, Ohio! Celebrating their 48th Year! Northeast Ohio Jazz, Blues, & Rock Legends hit the Stage at Nighttown!
Featuring: Bob Kidney-guitar & vocals, Jack Kidney-harmonica, sax, keys, & vocals, Terry Hynde-sax, Bill Watson-bass, & Clint Alguire-drums.
15 60 75 The Numbers Band has been praised by almost every national music publication and several international publications since the beginning of their 30 years of live performances and recordings. Many fans are under the impression that the band remains obscure by choice. In fact, they have never been offered a contract from any recording company in the industry, ever.
The music "cannot be categorized", "it is undefinable", "too original". The music industry is not about music anymore. It is about selling products the public can relate to. After all, it is a business. Even "alternative" music has become a label. The founder of the band, Robert Kidney, explains, "The music industry, the media, and the tellsusourvision (TV) are defining for the American public what is good music by only playing and supporting what is profitable. We are taught to disregard everything that is not familiar. We (The Numbers Band) give the people our best. Our effort goes into being creative, unique and original. We define our own sound. There are no rules because we don't play the game. We are not in it for the game, we're in it for the music."
So, the band continues to create and evolve outside of the "Rock & Roll" establishment. The majority of the recordings were financed by friends who loved the music enough to put up their own money. Hundreds of photographs taken of the band in different stages of it's existence by different amazing people tell a story of intense performances, long nights, and the passing of time. Band members have come and gone, and returned again. Robert sees music as much more than an emotional release or a performance. It is a job, a job for which he demands respect and payment for services.
The title of the band has always aroused curiosity from fans. The fans called them The Numbers because it was easier than trying to get the figures right. Numbers had not been used in a name before, and the political climate in 1970 was quite Orwell-ian. Robert choose a sequence of numbers mentioned in a book written by Paul Oliver called The Blues Fell This Morning. In the chapter "The Jinx Is On Me", Oliver describes the Numbers Racket popular in Harlem in the 1950s and how dreams were analyzed as number sequences and used for placing bets. The band's music theory specialist, Terry Hynde, also discovered that 15 divided 15 is 1, 60 divided by 15 is 4, and 75 divided by 15 is 5. In a musician's world, "1, 4, 5," is referred to as the "universal progression".
The band resides in northeast Ohio. They have several recordings under their belt and more music than they can afford to release.
Visit Website
Watch Video
---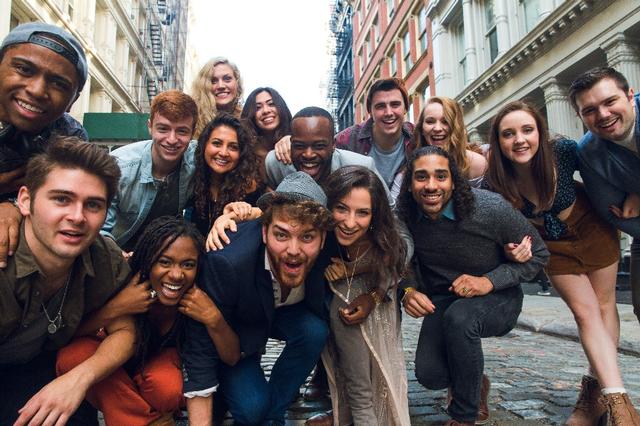 "54 Below Concert": Baldwin Wallace Musical Theater Department Senior Class
$10.00
Monday
3/26
7:00 pm
Buy Tickets
Baldwin Wallace Musical Theater Senior Class
Hot on the heels of what has been an exhilarating four years of training at Baldwin Wallace University, join the Musical Theatre seniors as they return to Nighttown to perform songs from their 54 Below Showcase Concert.
From lead roles on Broadway and London's West End to prime time television, film and more, students from Baldwin Wallace's music theatre (BWMT) program have garnered top acclaim for more than 20 years.
Recently ranked as number two of the top ten Music Theatre programs in the country by College Magazine, Program Director Victoria Bussert continues to lead students to successful careers.
Click here for Plain Dealer article "Baldwin Wallace University's Victoria Bussert has molded talent, lighted the way for Broadway-bound actors"
Visit Website
---
Songwriters in the Round
$10.00
Friday
3/30
8:30 pm
Buy Tickets
Singer Songwriters share their Music and Stories live on Nighttown Stage!
Featuring: Gretchen Pleuss, Emily Keener, Morgan Mecaskey, Michelle Gaw.
---
Dane Vannatter
$15.00
Saturday
3/31
8:30 pm
Buy Tickets
Dynamic Jazz Vocalist and recent arrival in Cleveland makes his Nighttown Debut with his Quartet!
Dane Vannatter has received Bistro awards for Outstanding Vocalist and for his second recording Flight by the critics of BackStage in New York. Dane has been acclaimed by reviewers at The New York Post, The Boston Globe, and BackStage for a style that "blends facets of cabaret and jazz with intelligence and care."
The Boston Globe remarks "Dane Vannatter's distinctive style leaves an imprint on whatever music he sings. His voice has a floating quality that gets in your head and won't leave….his music is a swinging, soaring adventure!" He has been nominated for 4 MAC awards and is a Nightlife Award finalist.
Dane has performed for several years at the annual Mabel Mercer Cabaret Convention in New York. In Pittsburgh, Dane has performed for First Fridays at the Frick, and sings regularly at Fairmont Hotel's Jazz at Andy's and James Street Gastropub & Speakeasy. On July 31, 2015 Dane was called to the stage by Patti LaBelle during her concert in Columbus, Ohio. After hearing Dane sing and inviting him to duet on her classic "Lady Marmalade" Patti exclaimed "You better sing, fool. My God!."
Dane released his 4th CD Give Me Something Real in 2016 to much critical acclaim
Visit Website
Watch Video
---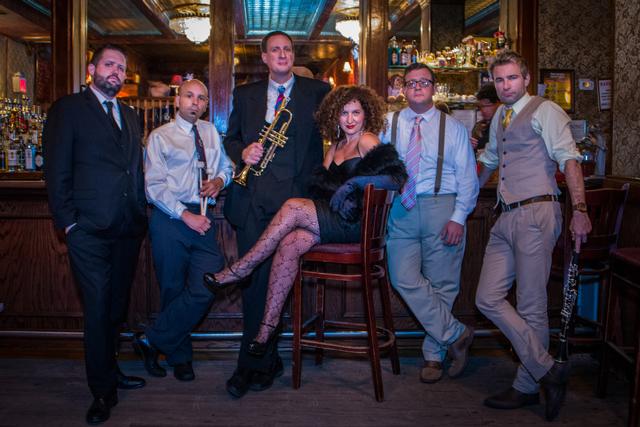 Svetlana & The Delancey Five
$15.00
Thursday
4/05
8:00 pm
Buy Tickets
From Russia/NYC! Exciting Swing Vocalist and her Band make Cleveland Debut at Nighttown!
Svetlana is "Breakfast at Tiffany's served at the 21st Century Speakeasy" (Allan Young, New York Music Daily), "outstanding vocalist and songwriter" (Will Frieldwald, Wall Street Journal), "making Hot Jazz sound cool!" (BlueMonkMoods).
"Prepare to swing and be moved!" (JazzLives) and "Shine your dancing shoes!" (Time Out NY) as "NYC darlings" (Time Out NY) Svetlana and the Delancey Five transport you to the carnival of sound, seamlessly moving from sophisticated and sultry retrospection to a rowdy joyous "exuberant, foot-stomping party combining swing and pop-singer/songwriter sensibilities"(WPIX11TV) fit for the 21st Century!
Svetlana & The Delancey Five is a collective to New York's veteran jazz musicians lead by a young exciting vocalist, bandleader and arranger, Svetlana Shmulyian. Since forming in 2011, Svetlana and her band have headlined sold out shows in the premier jazz clubs (such as Blue Note, BBKings, Joe's Pub, Regattabar), Jazz Festivals (Blue Note Jazz Festival, Tel Aviv Blues Festival), and Performance Arts Centers across the United States and internationally. The band has gained stellar reviews from Presenters, Audiences, and Press alike by playing exhilarating shows that combine the charm of Svetlana's sultry swinging vocals, with the the excitement and power of a "little big band" and the intoxicating unpredictable improvisational aspects of a small jazz group!
Visit Website
Watch Video
---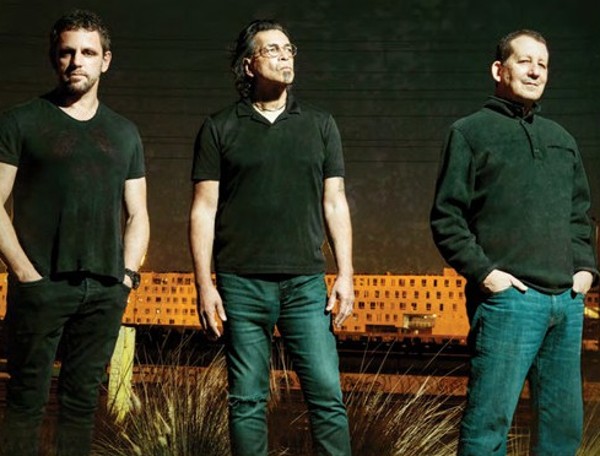 Jeff Lorber Fusion
$40.00
Friday
4/06
8:00 pm
Buy Tickets
10:00 pm
Buy Tickets
Grammy Winning Piano and Keyboard Artist and Fusion Legend returns to Nighttown for 2 Big Shows!
Trailblazing pianist, composer, producer and bandleader Jeff Lorber is a consummate artist who continues to push himself to new plateaus. A groundbreaking Fender Rhodes pioneer along with the likes of Herbie Hancock, Joe Sample and Bob James, Lorber has triumphed as one of the most innovative musical minds in contemporary jazz. The multi Grammy-nominated pianist's newest CD is a sterling example of his expansive musical roots, masterfully crafted harmonic and melodic sophistication, irresistible finger-poppin' grooves and intricate rhythmic sense. "I came up with the name Prototype because we are always trying to up our game and come up with new exciting music that could be a prototype or innovative harbinger for the future of our musical style," says the LA based pianist. Lorber, a Berklee College of Music alum who formerly majored in Chemistry at Boston College goes full throttle on Prototype, orchestrating like an alchemist in the lab concocting a majestic elixir of jazz, soul, funk, pop, R&B and gospel.
Jeff Lorber's Fusion came to life in the 70s when the pianist attended Berklee College of Music. "I was listening to Miles Davis and Bitches Brew and the beginning of great fusion bands like Mahavishnu Orchestra, Weather Report and Return to Forever," reflects Lorber. "There were also artists like Herbie Hancock, The Crusaders and Grover Washington, who pioneered a more melodic and funky type of sound. Not to mention the fantastic music being made in R&B and pop music like Earth Wind and Fire and Tower of Power." Lorber envisioned Jeff Lorber Fusion a second generation to these fusion bands that were more R&B and melody oriented. A true clinician, Lorber has made it a point to study the long line of modern jazz pianists since 1945. "Herbie Hancock and Chick Corea have been major influences but I had to go back and try to figure out who they listened to and were inspired by," says Lorber. "Some of these icons that come to mind are Bill Evans, Thelonious Monk, McCoy Tyner and Bud Powell." He adds, "I also can't forget all of the pianists who played with Miles Davis such as Red Garland, Wynton Kelly, Tommy Flanagan and Horace Silver."
Visit Website
Watch Video
Planning a
reception

,

wedding,

b

usiness
meeting,
graduation, birthday or B'nai Mitzvah?

. . . . . . . . .think Nighttown!
We give you the best package in town at a price that won't break the bank. And everything is included at no extra charge. Our experience is as accommodating as our atmosphere. Private function spaces from 20 - 150. Valet parking available.
To book your party, call Brendan Ring directly at

216-952-9133
Nighttown uses Yamaha Pianos exclusively


For more information about the

Yamaha C-7

,
The New

Avant

Grand Piano or any of the Yamaha pianos,
Please contact Mattlin-Hyde at (440) 449-6180
Nighttown drums provided by




www.fortunedrums.com
Nighttown/JWP graphic designer
Kathy Kelly
216-941-5439



Gerry Paluck RPT

Registered Piano Tuner/Technician

(216) 346-9308
www.gerrythetuner.com
Looking for great music
on the radio
and the web?
Check out the
Nighttown / Jim Wadsworth Productions
Radio Guide. Updated 10/10/15

Radio List (in pdf)
Thanks to
Bruce Amsel
for
compiling and keeping the list up to date!!!
12387 Cedar Road (top of Cedar Hill)
Cleveland Heights, OH
216-795-0550
No need to make an additional table reservation -
it's already included with your concert tickets!!
www.nighttowncleveland.com
Map to
N
ight
t
own
Producers of All the Great Music at Nighttown
Call us for Music for your Private Event
216-721-5624 jwadsworth@aol.com
www.jwpagency.com

To Purchase Concert Tickets

No need to make an additional table reservation -
it's already included with your concert tickets!!




"Late Night at Nighttown"
Fridays Jackie Warren on piano 10:30PM - 1:00AM No cover
Saturdays Jackie Warren on piano 10:30PM - 1:00AM No cover





Thursday, February 8 Elijah Rock 8 PM $20.
Vocalist, Actor, & NE Ohio Native currently living in Los Angeles plays music from his new Gershwin CD, and More!



Friday & Saturday, Feb. 9-10 Norman Connors 8 & 10 PM $40.
Special Pre-Valentine's Weekend at Nighttown with Legendary Drummer and Producer Norman Connors and his Group back at Nighttown!
Playing all of his hits including "You Are My Starship", "Valentine Love", 'Betcha My Golly Wow", & more!



Sunday, Feb. 11 Charlie Mosbrook & Friends 7 PM $10.
Northeast Ohio Singer/Songwriter celebrates his 50th Birthday with Friends Live at Nighttown!
Opening artist Matt Harmon



Tuesday, Feb. 13 Hubb's Groove Pre-Valentine's Celebration - Tribute to Switch & DeBarge 7 PM $20.
Pre-Valentine's Day Bash with Master Drummer Robert Hubbard & Hubb's Groove!
Tribute to Switch & DeBarge With Special Guest Vocalists D'Brian & T. Marie.
With: Robert Hubbard-drums/leader, Tony Watson-sax. George Granville-piano/keys, & John Jones-bass.



Wednesday, Feb. 14 Nicki Parrott Trio 7 PM $20.
Valentine's Day Celebration! Vocalist and Acoustic Bassist from Les Paul Trio leads All-Star Trio live at Nighttown!
Featuring: Nicki Parrott-vocals & acoustic bass, Jackie Warren-piano, & Bob Fraser-guitar.



Thursday, Feb. 15 Carol Welsman 8 PM $20.
From Toronto/LA, Ca.! Post Valentine's Day Celebration continues with Pianist/Vocalist extraordinaire (six Juno nominations) and Special Guest Acoustic Bassist/Vocalist Nicki Parrott from Australia/NYC. Two International Stars play the Great American Songbook, Standards, Originals, and More Live on Nighttown's Stage!



Friday, & Saturday, Feb. 16-17 Chuchito Valdes 8:30 PM $30.
From Cuba! Piano virtuoso and his group heat up the cold winter with Hot Latin Jazz Live at Nighttown!



Friday, Feb. 23 Sammy DeLeon Latin Jazz Sextet 8:30 PM $15.
Great Lakes Leading Latin Jazz Group live at Nighttown!
Featuring: Sammy DeLeon/timbales & vocals, Jackie Warren-piano, Rafael Guzman-percussion,
Jose 'Cheo' Hernandez-bass, Scott McKee-trumpet, & Tom First-sax.



Saturday, March 3 Laila Biali 8:30 PM $20.
From Toronto! Tremendous new singer/songwriter vocalist and pianist makes Cleveland debut at Nighttown with her Trio.
As featured in the groups of Sting, Chris Botti, and Suzanne Vega! CD release event!



Sunday, March 4 Eddie Baccus Sr. Quartet 7 PM $15.
Hammond B-3 Master & Clevelnad Jazz Legend back on the Nighttown Stage!
Featuring: Eddie Baccus Sr.-Hammond B-3 Organ, Cecil Rucker-Vibes, Billy Artis-Guitar, & Perry Williams III-Drums.



Wednesday, March 7 Paul Booth Quartet 7 PM $20.
From London, England. Saxophonist from the bands of Steve Winwood and Basia headlines at Nighttown on night off from Steve Winwood's US tour.
Featuring: Paul Booth-Sax, Dan Maier-Piano, Tim Lekan-Acoustic Bass, & Donnie Patterson-Drums.



Thursday, March 8 Camille Meza Traces Quartet 8 PM $15.
From Chile/NYC! Vocalist/Guitarist & Singer Songwriter blends Jazz & Music from North & South America Live on Nighttown's Stage!
Featuring: Camille Meza-Vocals & Guitar, Michael Orenstein-piano, Kip Reed-bass, & Anthony Taddeo-drums/percussion.



Friday, March 9 Tamir Hendelman Trio 8:30 PM $20
From Israel/LA Ca.. Piano virtuoso from the Jeff Hamilton Trio Leads his Trio live at Nighttown!
Featuring: Tamir Hendelman-Piano, Paul Keller-Acoustic Bass, Sean Dobbins-Drums.



Saturday, March 10 Greg Bandy / Tomas Janzon International Quartet 8:30 PM $20.
Master Drummer Greg Bandy teams up with Swedish Guitarist Tomas Janzon to Lead All Star International Quartet!
Featuring: Greg Bandy-Drums, Tomas Janzon-Guitar, Juni Booth-Acoustic Bass, & Jackie Warren-Piano.



Friday, March 16 Jake Boland 8:30 PM $20.
Pre St. Patrick's Day Celebration with vocalist and storyteller Jake Boland!



Saturday March 17 St Patrick's Day with The New Barleycorn 1pm, 5:30pm, 8:30pm $25
1:00pm Show - children just $10
Celebrate St. Patrick's Day at Nightown with Irish Music Masters The New Barleycorn!
The place to be for St Patrick's Day!!.



Friday, March 23 The Numbers Band (15-60-75) 8:30 PM $10.
From Kent, Ohio! Celebrating their 48th Year! Northeast Ohio Jazz, Blues, & Rock Legends hit the Stage at Nighttown!
Featuring: Bob Kidney-guitar & vocals, Jack Kidney-harmonica, sax, keys, & vocals, Terry Hynde-sax, Bill Watson-bass, & Clint Alguire-drums.



Monday, March 26 "54 Below Concert": Baldwin Wallace Musical Theater Senior Class 7 PM $10.
Next Generation of Broadway Stars Live on Nighttown Stage!



Friday, March 30 Songwriters in the Round 8:30 PM $10.
Singer Songwriters share their Music and Stories live on Nighttown Stage!
Featuring: Gretchen Pleuss, Emily Keener, Morgan Mecaskey, Michelle Gaw.



Saturday, March 31 Dane Vannatter 8:30 PM $15.
Dynamic Jazz Vocalist and recent arrival in Cleveland makes his Nighttown Debut with his Quartet!



Thursday, April 5 Svetlana & The Delancey Five 8 PM $15.
From Russia/NYC! Exciting Swing Vocalist and her Band make Cleveland Debut at Nighttown!



Friday, April 6 Jeff Lorber Fusion 8 & 10 PM $40.
Grammy Winning Piano and Keyboard Artist and Fusion Legend returns to Nighttown for 2 Big Shows!



###