To Purchase Concert Tickets

No need to make an additional table reservation -
it's already included with your concert tickets!!
---
New Shows Recently Added



11/08 Scottish Jazz Trio
11/24 – 11/25 Forecast
11/26 Sam Blakeslee Quintet
12/01 Sammy DeLeon Latin Jazz Sextet
12/02 Reggie Kelly w/David Thomas Trio
12/03 Paul Kovac & Friends
12/04 Baldwin Wallace Musical Theater
Featuring BW's Junior Class.
12/07 Bobby Floyd / Christian Howes Quartet
12/08 Muriel Andersen, Mark Sganga, Pete Cavano

---
Nighttown Chosen as One of The 34 Best Restaurants
in Suburban Cuyahoga County by The Plain Dealer
Nighttown is really pleased to be selected by The Plain Dealer as one of the best restaurants in Cuyahoga County. Marc Bona writes "Go back in time in this wonderfully clubby atmosphere, with dozens of posters and prints and art adorning the walls. The flagship Famous Dublin Lawyer – a lobster-bisque-like entrée – is not to be missed. Established in 1965, it's also a jazz club."
"Late Night at Nighttown" ** Every Week **

Fridays
Moss Stanley
on piano 10:30PM - 1:00AM No cover
Saturdays
Jackie Warren
on piano 10:30PM - 1:00AM No cover
Nighttown Newsletter

Click he
re to sign up for the Nighttown newsletter. Subscribers receive advance notice and discounts to many of the shows.
Nighttown
Tickets

and Seating Policy
To purchase tickets click here, Do not make an additional table reservation - it is already included with your purchased tickets. All seats are General Admission. All seating is based on the time that you arrive for the show and based on how many people are in your party and where we have tables of that size. You may be sharing a table with other people.

---
Nighttown Student Discount Policy

Students up to age 26 are 1/2 off the regular price. Student priced tickets are only available the night of the show, are available only at the door, and are subject to availability. Students must have a photo ID from a generally-recognized high school, college or university. Full-paying ticket holders get priority on admission and seating. Certain select shows have no discount based on arrangements with the artist. On evenings when there are two shows (i.e. shows at 7 & 9PM), the discount is only good for the second show. Students under the age of 18 must be accompanied by an adult paying full price in order to be eligible for the discount.
---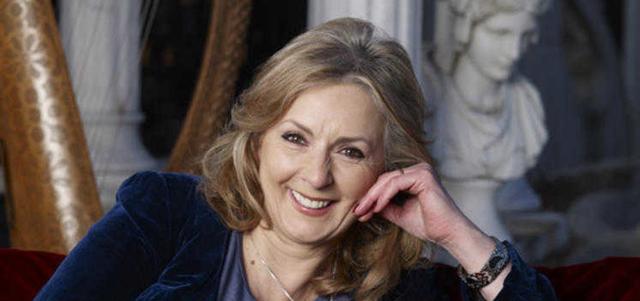 Moya Brennan
$30.00
Monday
11/06
7:00 pm
Buy Tickets
Direct from Ireland! First Lady of Celtic and her group back on Stage Live at Nighttown!
Lead vocalist from the Grammy Winning Irish Super Group Clannad!
When you walk the windswept hills and endless beaches of Donegal it all makes sense.
Timeless, elemental and carried heavenwards in soulful breath, Moya's voice reaches out to the farthest places but still touches the soul. She sings with an angel's voice, arousing a passion in every listener. Her music refreshes and heals, exciting the senses, bringing a sense of calm to tired hearts.
Always fresh, forever just a dream away Moya captures the essence of her homeland in all its cascading beauty, mystery and contradictions. Yet she sings from the heart to a world where hope, faith and joy are not just a dream."
Yes, it all makes sense and there are elements of these qualities in many of the world's great singers. Yet it is astounding that her voice goes from strength to strength. She stands as an Irish icon with the world as her stage.
In her music making, Moya has never been content to nestle within comfortable boundaries. From an early age she trod the boards with her father Leo in the dance halls, then became fixated with the likes of Joni Mitchell and the Beach Boys before going on to share, with her band Clannad, an enlightening discovery of the extraordinary wealth of Celtic history and melody on her doorstep.
Clannad sent tremors through the world of traditional music. With Harry's Game they took the Irish language and its melodies to places that it had never been before. Top of the Pops, major record contracts and world tours. The accolades followed -Ivor Novello and BAFTA awards plus, after several nominations, a Grammy award in 1999. Their music was fresh, vibrant and progressive.
Alongside all of this, Moya has developed an individuality which has already shown itself in her expanding body of work. When an artist's career can often be measured in months, hers spans decades. Through this clamorous journey, through school halls, folk clubs, festivals, discos, churches, the world's most renowned concert halls she has travelled purposefully and always focused. The power of her whispered tones and the beauty of her music touch the soul. Gently, yet persistently, her songs and her music are redefining Irish music.
Visit Website
Watch Video
---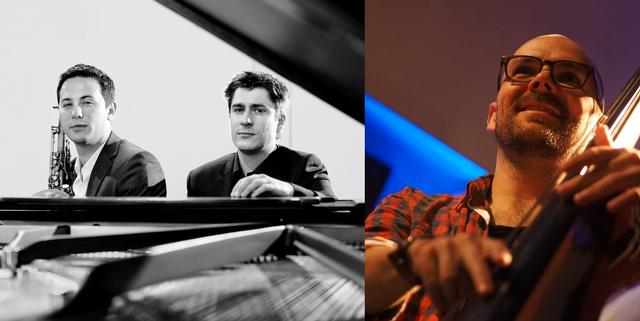 Scottish Jazz Trio
$10.00
Wednesday
11/08
7:00 pm
Buy Tickets
Direct from Scotland! Modern Jazz Musicians from the UK hit the stage at Nighttown!
Featuring: Euan Stevenson-piano, Konrad Wiszniewski-sax, & Douglas Whates-bass.
Euan Stevenson and Konrad Wiszniewski's NEW FOCUS is one of the most appealing, most beautifully realised projects to emerge on the Scottish jazz scene in recent years - The duo are creating superbly accessible, hauntingly memorable jazz for the 21st century.
Originally conceived as a fiftieth anniversary tribute to saxophone giant Stan Getz's 1961 classic album, Focus, the group has developed a style all of its own, showcasing Scottish National Jazz Orchestra saxophone star Wiszniewski's ravishing tone and inventive, soulfully communicative playing and Stevenson's elegant, cool and purposeful pianism in compositions that ooze melodic richness and possess a flowing, cinematic quality.
The Album NEW FOCUS by Konrad and Euan Stevenson was released on WHIRLWIND RECORDINGS to widespread critical acclaim, garnering 4 and 5 star reviews from some of the UK's leading publications.

Euan Stevenson is an award winning Scottish pianist and composer whose work challenges received boundaries between classical and jazz styles. He has performed in concerts and masterclasses throughout the UK, Europe and the USA, as well as broadcasts on BBC radio and television.

Winner of "Emerging Artist" at the 2013 Scottish Jazz Awards, Stevenson first gained wider critical recognition with "New Focus", collaborating with saxophonist Konrad Wiszniewskito create a unique soundscape of original compositions for jazz quartet, string quartet and harp. Released on Whirlwind Recordings, the album launched at the 2012 London Jazz Festival to widespread critical acclaim. New Focus On Song is the 2016 sequel album.
Konrad Wiszniewski studied music at Strathclyde University, then Berklee College of Music in Boston. He has worked extensively with the Scottish National Jazz Orchestra since 2001, working with a host of performers such as Joe Lovano, Gary Burton and John Scofield.

He has been part of the renowned Scottish Jazz Outfit Brass Jaw since 2006, touring throughout the UK, USA and Europe, receiving the Parliamentary Jazz Award for Ensemble of the year 2011, Best Group and Best Album at the Scottish Jazz Awards.
Douglas Whates, bass, studied contemporary classical composition with Dr. Gordon McPherson at the Royal Conservatoire of Scotland (formerly RSAMD), graduating in 2004 with first class honours. He has had major works performed by the London Sinfonietta, Hebrides Ensemble, Paragon Ensemble; and cites the theme music for Nemesis Inferno, one of the UK's most advanced roller coasters, as one of his more unusual commissions.

Equally active as a performer, Whates began formal music education aged nine on trumpet and piano; picking up guitar in his teens (his principal instrument while at the Conservatoire); making way for electric bass in his early twenties; focus ultimately migrating and settling on double bass in his mid-twenties. As a bassist, his approach reflects a broad range of influences, with roots in jazz/improv, post-rock, and the avant-garde.
---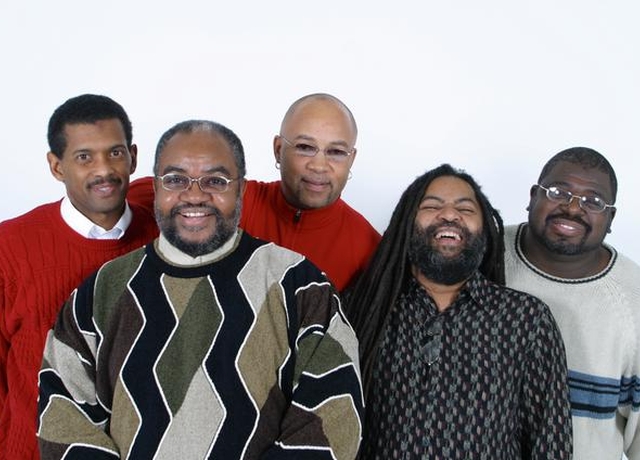 Horns & Things
$20.00
Friday
11/10
8:30 pm
Buy Tickets
Landmark North Coast Contemporary Jazz Group live at Nighttown!
Featuring: Ken LeeGrand-sax, J.T. Lynch-sax, Sakait Baksar-piano & keys, Derrick James-electric bass, & Ray Harvin-drums.
"Horns & Things" is the powerhouse contemporary jazz ensemble that has pleased audiences throughout the years! The group was founded by saxophonists J.T. Lynch and Ken LeeGrand. In an effort to find a place for their music, which could fit the modern genre and fulfill the needs if the Main Stream market, they teamed with Bassist, Derrick James, Keyboardist, Sakait Baksar and Drummer, Ray Harvin to form the nucleus of the band. Percussionist Bill Ransom has been an addition on various recording sessions and performances. This phenomenal group has been performing for over twenty years.
They have shared the spotlight with a who's who list of legendary performers from Dexter Gordon, Freddie Hubbard and Joe Sample; to contemporary artists that include; Pieces of a Dream, Najee, Ronnie Laws, Kim Waters, Alex Bugnon and Marion Meadows. Horn's & Things has opened for R&B artists such as El Debarge, Phillip Bailey, Millie Jackson and Kevin Eubanks. They have participated in jazz festivals, headlined in concerts and performed the college circuits. Horn's & Things has five recording projects, which includes three C.D.'s. "Till the Dawn," Northern Wind","Da Boss", and their most recent release "Get Your Hat On"
Regardless of the occasion, Horn's & Things has the crossover appeal that pleases audiences of all categories and have proven over the years that they are the dynamic, explosive and intense performers required to make your venue thrive.
Don't miss a Nighttown favorite with Horns & Things live at Nighttown.
Visit Website
Watch Video
---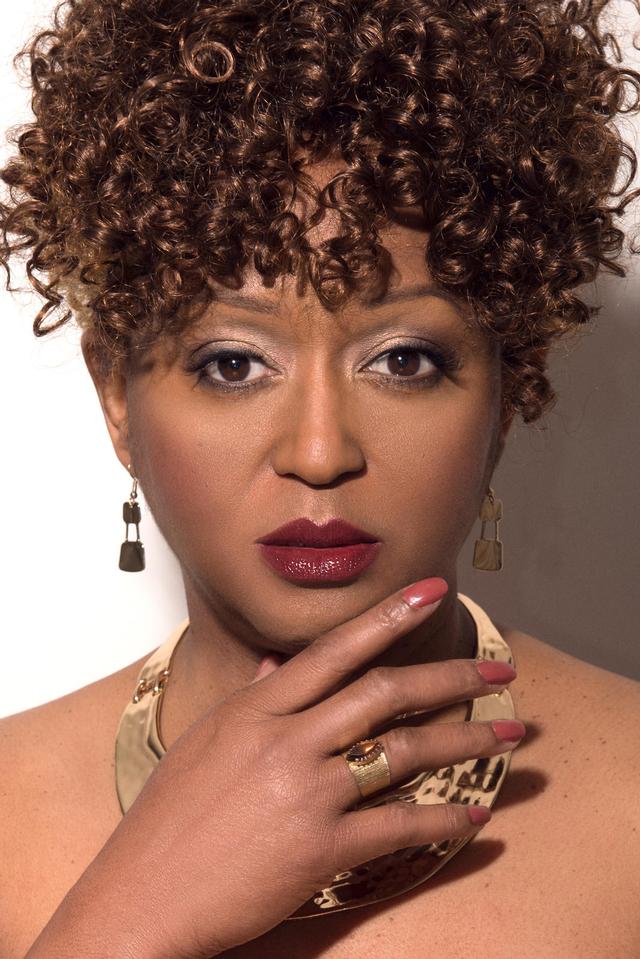 Sharon Rae North
$20.00
Saturday
11/11
8:30 pm
Buy Tickets
Contemporary Jazz Vocalist from Richmond, Virginia back in her home State for night of Cool Jazz with her group live at Nighttown!
Sharon Rae North is a talented songstress who sings jazz (straight- ahead, contemporary, smooth, standards). Her latest album, a Smooth Jazz/Adult Contemporary EP titled Sincerely Yours was a first ballot contender in the Best Jazz Vocal Album category for the Grammy Awards. Produced by two-time Grammy nominated hitmaker Chris "Big Dog" Davis dropped, the first single, a cover of Sting's "Sister Moon," immediately soared to #5 Billboard Most Added Smooth Jazz, #4 Smoothjazz.com Top 50 Albums and is charting and in rotation on playlists worldwide. It's charted in the U.S. and the U.K., where it reached #14 on the U.K. Soul Chart. Sincerely Yours is expected to be a juggernaut that will move her career in a whole new direction. .
Her last CD "Gee Baby" collection of straight-ahead jazz standards followed in the footsteps of her first studio CD, "The Way You Make Me Feel", a Smooth Jazz/Adult Contemporary project which continues to receive airplay in markets internationally and has received phenomenal reviews.
Sharon sounds just as good live as she does in the studio. She puts on a fabulous performance and has opened for many national acts, including Joe Sample and the Jazz Crusaders, Patti LaBelle. She has been included among opening acts for artists such Chaka Khan, Lalah Hathaway, Stanley Clark, Boney James, Chuck Mangione, Norman Brown, Poncho Sanchez, Marcus Johnson, Bob Baldwin and many others. Following her performances at the Jazz at Maymont festival in Richmond, Va. Baldwin has expressed an interest in working with her.
She has performed at venues throughout the U.S., including Atlanta's Georgia Aquarium, The Metropolitan Room in New York City, Natalie's in Columbus, Ohio, Blu Jazz+ in Akron, Ohio, Ritz Carlton Reynolds Plantation, Capital Ale Concert Hall in Richmond, VA, Sambuca in Atlanta, GA, the Hippodrome in Richmond, VA. Isaac Hayes Restaurant in Memphis, Twins Jazz in D.C., James River Cellars in Richmond, VA, Bayfest in Mobile, AL, CenterStage in Richmond, VA, Fridays at Sunset and Jazz at Maymont in Richmond, VA, Durham Summer Music Series in NC.
Sharon has performed and/or recorded with top musicians in the industry, including Chris "Big Dog" Davis (Maysa, Gerald Albright, Will Downing, Phil Perry, Alex Bugnon, etc.), vocalist/vocal arranger Fred "Freddyboy" Sawyers (Isaac Hayes, Will Downing), James Lloyd (Pieces of a Dream), piano virtuoso Frank "Buzz" Amato (Curtis Mayfield), Others include, Robert "Mousey" Thompson (James Brown) and Jimmy "Junebug" Jackson (Jimmy Smith), keyboardists Earl Fleming (Tyler Perry band and Sugarfoot's Ohio Players), the late Keith "Keecho" Rawls (Peabo Bryson and UniverSoul Circus).
Visit Website
Watch Video
---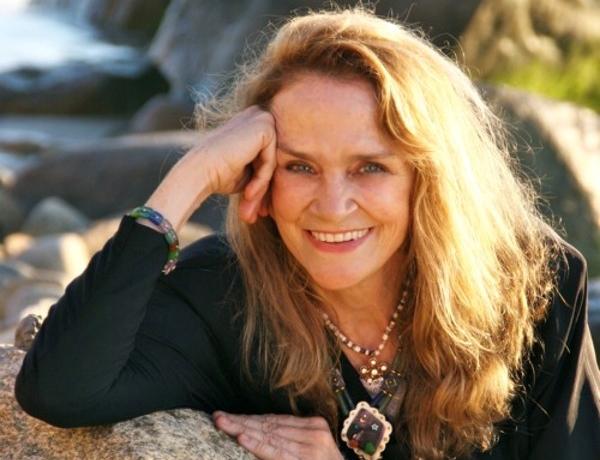 Kate Taylor
$20.00
Sunday
11/12
7:00 pm
Buy Tickets
Singer/Songwriter and Sister of James Taylor live at Nighttown!
With her East Coast based Trio playing music from her 1971 debut album "Sister Kate"!
Kate Taylor was born in Boston and raised up in Chapel Hill, North Carolina. She has a life surrounded by music, art and wit. Her father, Dr. Isaac Taylor, was a professor of medicine and Dean of the UNC Medical School at Chapel Hill. He had the soul of a poet. Her mother, Trudy Taylor, was a singer and an artist and craftsperson. Her brothers, Alex, James, Livingston and Hugh, are musicians, songwriters, performers and sailors. Kate sang as a youngster and had her first combo at 15. She recorded her first album; Sister Kate, in 1971 with Peter Asher. Her second album; Kate Taylor, was produced by her brother James for Columbia Records. Her third record; It's in There and It's Got to Come Out, was recorded at Muscle Shoals Sound Studios in Muscle Shoals, Alabama, and produced by Barry Beckett, the keyboardist in the famed Muscle Shoals Sound rhythm section. After starting her family, her performing schedule changed as she took time to raise her daughters. Her daughters are now launched and Kate is once again bringing her original songs and her favorite covers to her beautiful audiences. Her most recent albums include Beautiful Road and Fair Time!
THE STORY OF "SISTER KATE"
Kate Taylor released her first album, "Sister Kate", on the Atlantic Records' Cotillion label, in 1971.
In the early summer of 1969 Kate went to London to visit her brother James who had just finished recording his first record. It was on Apple Records, the Beatles' newly formed label. James introduced Kate to his producer Peter Asher, of the famed singing duo Peter and Gordon. Peter was now producing records for the Beatles.
One day James and Kate were invited to an afternoon gathering at Peter's country home outside of London.
Kate left London and came back home to the States. A month later, Peter called her on the phone, told her he was moving to Los Angeles and invited her to come to California to make a record.
As the record was being recorded, wonderful musicians contributed their talents and songs to it. Carole King, Linda Rondstadt, James, Peter, Elton John, Danny Kootch Kortchmar, and John Hartford were among the many artists who contributed songs, musicianship, or both to "Sister Kate".
The record was released and Kate went on tour. The first single off the record was an Elton John tune entitled "Country Comfort" from his newly released first album; "Tumbleweed Connection".
To this day, as Kate travels to perform, her audience continues to let her know just how much they love "Sister Kate". Often they appear with their copy of the now 46 year old record for Kate, at long last, to sign.
Watch Video
---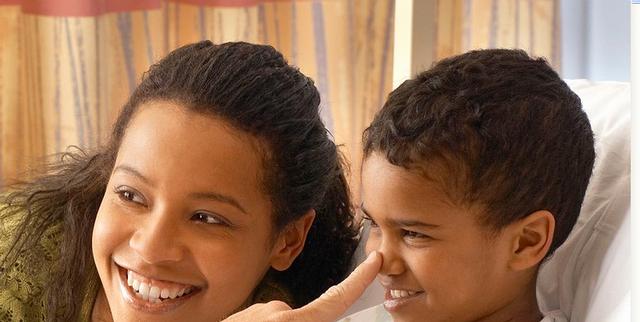 2017 CHILDREN'S FREE CARE FUND
$35.00
Tuesday
11/14
6:00 pm
Buy Tickets
The Cleveland Heights/University Circle Howard Hanna Office Invites You To An Evening To Benefit
the
2017 CHILDREN'S FREE CARE FUND
In Support Of Local Children's Hospitals
________________
Tuesday, November 14, 2017
Nighttown
12387 Cedar Road
Cleveland Heights 216-795-0550
________________
6pm...light appetizers, cash bar, silent auction
7pm ...String Ensemble
( members of the Cleveland Orchestra)
7:45 pm... Dessert and coffee
_________________
$35 per person / RSVP By November 9, 2017
_________________
For Reservations and Information
click on tickets above
Or call
Helen Barnett 216-721-1210
Visit Website
---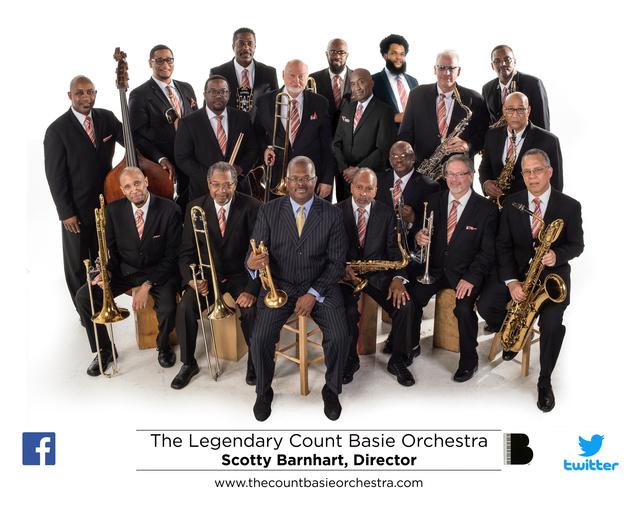 The Legendary Count Basie Orchestra
$40.00
Wednesday
11/15
7:00 pm
Buy Tickets
9:00 pm
Buy Tickets
Thursday
11/16
7:00 pm
Buy Tickets
9:00 pm
Buy Tickets
The Big Band in Jazz! The Legendary Count Basie Orchestra are returning to the Nighttown Stage!!
Directed by Scotty Barnhart. With Special Guest Vocalist Brianna Thomas.
20 Pc. Orchestra live on Nighttown Stage! Longest running group in Jazz History….82 Years Strong!!!!
2015 marked the 80th Anniversary of The Count Basie Orchestra. William "Count Basie" (1904-1984) started his orchestra in Kansas City in 1935, and proceeded to develop and maintain one of the greatest jazz orchestras in music history. With Mr. Basie's meticulous attention to detail, selecting the very best musicians, and making sure that every tune could be danced to, The Count Basie Orchestra soon became the favorite for everyone to listen and dance to with it's irresistible Kansas City Swing beat.
Count Basie was able to get many of the greatest instrumentalists and vocalists in jazz to be a part of his orchestra, including Billie Holiday, Lester Young, Sweets Edison, Joe Jones, Joe Williams, Snooky Young, Frank Foster, Thad Jones, Frank Wess, and Clark Terry amongst others.
The orchestra has played many times for Kings, Queens, and other members of Royalty around the world. Appeared in movies, television shows, tv and radio commercials, won every respected jazz poll in the world at least once, and has 18 Grammy Awards, the most for any orchestra.
Today, under the leadership of it's Director, Scotty Barnhart, The Count Basie Orchestra is traveling the world celebrating it's 80th Anniversary and continuing the excellent standards in swinging and shouting the blues with precision, and continuing to be "The Most Explosive Force In Jazz".
Visit Website
Watch Video
---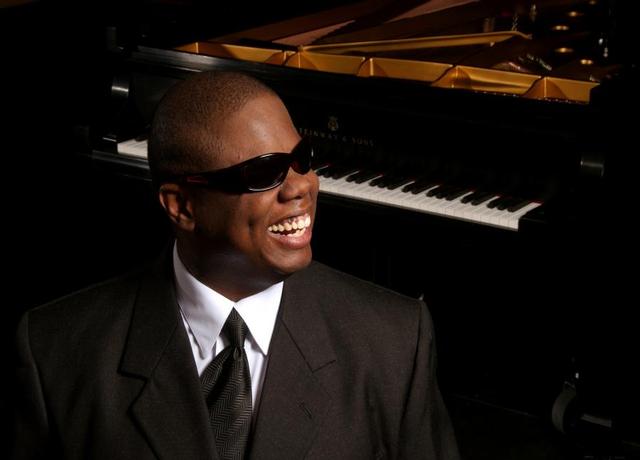 Joe McBride Trio
$20.00
Friday
11/17
8:30 pm
Buy Tickets
Playing a tribute to Ray Charles!!
Vocalist, pianist, & Heads Up Recording Artist returns back to Cleveland for one concert on the Nighttown Stage!
Featuring: Joe McBride-piano & vocals, TBA-bass, TBA-drums.
Not even blindness can stop Joe McBride. His status as one of today's most popular contemporary jazz musicians is rooted in a solid foundation of talent. Born in 1963 in Fulton, Missouri, he began playing piano at age four and started singing in high school. As a teenager, McBride contracted a degenerative eye disease and eventually lost his eyesight, but his passion for music was never impaired. He continued his studies at the Missouri School for the Blind and at Webster University in suburban St. Louis. McBride trekked to the sunny shores of San Diego for a while before enrolling at North Texas State University to study jazz and performance.
Joe McBride has released seven highly acclaimed CD's, including his latest "Looking For a Change" on Concord/Heads Up International records.
McBride added another significant title to his impressive discography with the July 2009 release of Lookin' for a Change. On this recording he features songs originally written and recorded by a range of pop luminaries, including Gnarls Barkley, Coldplay, John Mayer, Seal and Jill Scott, and reinterprets them via straightahead jazz arrangements.
"To be honest, I really wanted to try to reach a different audience with my new album," McBride says. "I'm all about growth. It's all about making the old things new. It's okay to look back for just a moment, but the more important idea is to keep our eyes on the future."
This will be Joe's first concert back in Cleveland in over two years. Don't miss the return of the fantastic Joe McBride to Nighttown!
Visit Website
Watch Video
---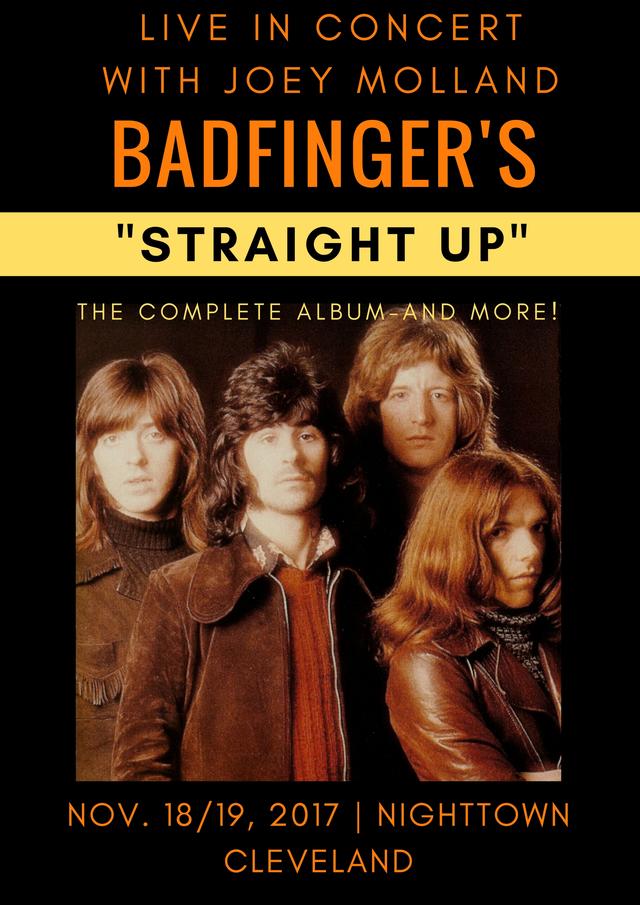 Badfinger's "Straight Up" with Joey Molland
$30.00
Saturday
11/18
8:30 pm
Buy Tickets
Sunday
11/19
7:00 pm
Buy Tickets
Badfinger's Classic 1971 LP "Straight Up" from Apple Records performed Live & Complete, and More with Original Member Joey Molland and the Current Badfinger Band!
Playing their Classic Hits including "Come and Get it", "Baby Blue", "Day After Day, "No Matter What", "Without You" & More!!
It's the 45th anniversary of the greatest album by Badfinger, 1972's "Straight Up", and the band's legendary guitarist, songwriter, and vocalist Joey Molland brings the album to the stage in a bracing live show. Featuring 5 tracks written by Joey, Q magazine described Straight Up as "brimming with mature melodies and bracing verse/chorus interplay", while NME deemed it "a stone cold beauty of an album" and advised: "Love it like your mother …" George Harrison produced four tracks on the album, "Name of the Game", "Suitcase","I'd Die Babe", the latter two written by Molland, and Pete Ham's "Day After Day", which gave the group a Top 5 U.S. single. AllMusic says " there's absolutely no filler and everybody is in top form". The album, which also featured "Baby Blue", stayed on the Billboard Top Pop Albums chart for 32 weeks.

Badfinger's classic lineup of Tom Evans, Pete Ham, Mike Gibbins, and Joey Molland came together in 1969, as the group changed it's name from the Iveys. One of the original signings to the Beatles' Apple Records label, they had their first hit single with a Paul McCartney penned song, "Come and Get It", which went to #7 in the U.S. charts. Badfinger followed this with their own compositions "No Matter What", "Day After Day" (produced by George Harrison), and "Baby Blue", which went to #8, #4 and #14 respectively.
Both Maria Carey(1994) and Harry Nilsson(1971) covered Badfinger's classic ballad "Without You" and took it to #1 on the U.S. charts. Joey Molland and Badfinger played alongside John Lennon on his "Imagine" album, with Ringo on his smash "It Don't Come Easy", and with George Harrison on his "All Things Must Pass". On stage, they backed George, Ringo, and Bob Dylan on the Concert for Bangladesh.
Today Badfinger features original guitarist, vocalist and songwriter Joey Molland. In October 2010, Apple reissued the Badfinger catalog, all with bonus tracks, as part of a massive promotional effort to celebrate all the great artists that are part of the Apple family. The albums "Magic Christian Music", "No Dice", "Straight Up", and "Ass" are all being reissued, with a total of 21 combined bonus tracks.
Badfinger's "Baby Blue" has enjoyed extensive and enduring appeal in television and film. It was featured in Martin Scorcese's film, "The Departed," the highly popular TV drama, "The O.C.", but its most spectacular resurgence came when it was featured in the closing scene of the finale of AMC's classic series, "Breaking Bad" in September 2013. In the first full week following the finale of the show, the group's "Baby Blue," equaled its 1972 Hot 100 success, by roaring back onto the Billboard Hot Rock Songs chart at No. 14, thanks to hefty sales and streaming gains.
Joey Molland released a new record, titled "Return to Memphis", in 2014.
Watch Video
---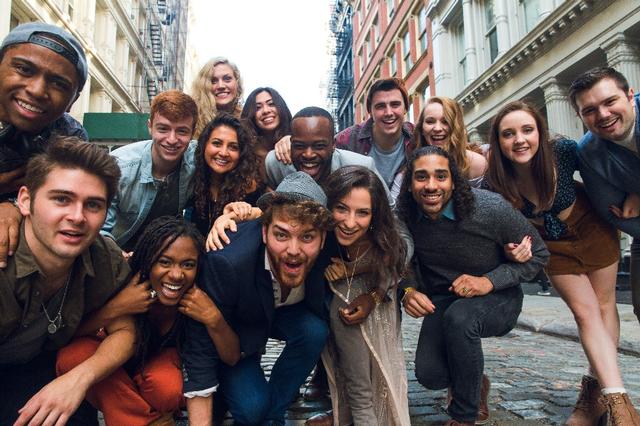 "XTreme Music Theater Concert" - Baldwin Wallace Musical Theater Seniors
$15.00
Monday
11/20
7:00 pm
Buy Tickets
Baldwin Wallace Musical Theater Senior Class
Hot on the heels of what has been an exhilarating four years of training at Baldwin Wallace University, join the Musical Theatre seniors as they return to Nighttown to perform songs from Rent, Aladdin and Edges.
From lead roles on Broadway and London's West End to prime time television, film and more, students from Baldwin Wallace's music theatre (BWMT) program have garnered top acclaim for more than 20 years.
Recently ranked as number two of the top ten Music Theatre programs in the country by College Magazine, Program Director Victoria Bussert continues to lead students to successful careers.
Click here for Plain Dealer article "Baldwin Wallace University's Victoria Bussert has molded talent, lighted the way for Broadway-bound actors"
Visit Website
---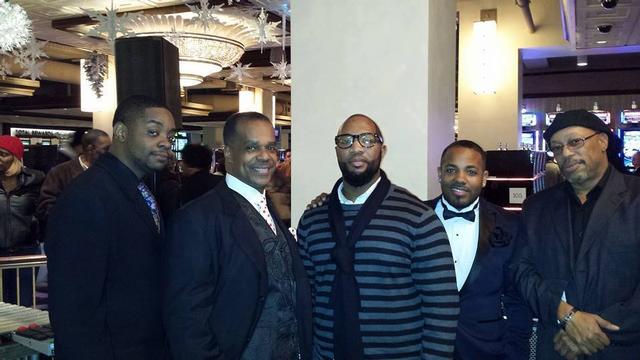 Forecast
$15.00
Friday
11/24
8:30 pm
Buy Tickets
Saturday
11/25
8:30 pm
Buy Tickets
North Coast's Premier Contemporary Jazz Group back on stage at Nighttown for big Holiday Weekend!
Featuring: Lem Adams-vibes, Gary Stevenson-bass, Alphonso McDuffie-keyboards, Riley Richards-sax, & Gene Butler-drums.
Forecast is the leading contemporary jazz group in the Northeast Ohio area. Founding members Lem Adams on vibes and Gary Stephenson on electric bass have been entertaining Ohio audiences for over 20 years. The current Forecast lineup includes Jermaine Lockhart on sax, Dave Crawford on keyboards, Kevin Byas on guitar, and Gene Butler on drums.
Forecast has shared the stage with many of the top names in contemporary jazz including Stanley Turrentine, Roy Ayers, The Crusaders, Bob James, Pieces of a Dream, and several others. They have won numerous awards and competitions over the years and have been the house band at The Q for Cleveland Cavs games.
Visit Website
Watch Video
---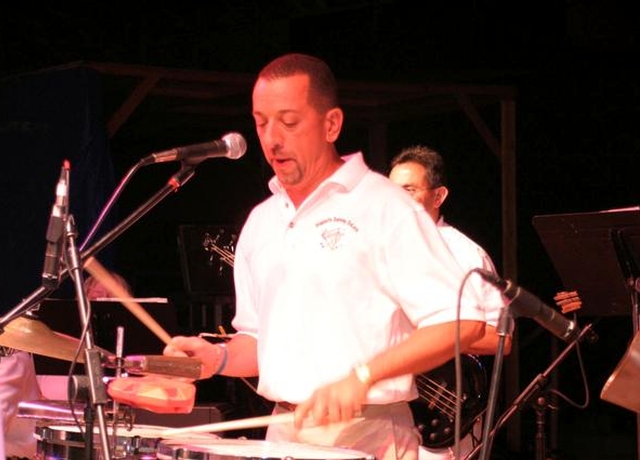 Sammy DeLeon Latin Jazz Sextet
$15.00
Friday
12/01
8:30 pm
Buy Tickets
Great Lakes Leading Latin Jazz Group live at Nighttown!
Featuring: Sammy DeLeon/timbales & vocals, Jackie Warren-piano, Nelson Orta-percussion, Jose 'Cheo' Hernandez-bass, Scott McKee-trumpet, & Tom First-sax.
Sammy DeLeon a master timbales player has shared his talent far and wide. He has appeared in New York, Chicago, Miami, San Juan and points in between. He is the undisputed leader in latin music in the Ohio area. Formerly the musical director of Impacto Nuevo, Sammy has been leading his own group since 1996. Equally adept in latin jazz, salsa and merengue, Sammy and his Orchestra make it hard for an audience to sit still. DeLeon has shared the stage with many stars of latin jazz.
He opened up for the late Tito Puente several times in Cleveland and New York City and was a favorite of the late master. Sammy has collaborated with many of the leading latin musicians throughout the world. They include Humberto Ramirez, Tony Vega, El Gran Combo, and Tito Rojas. Latin music has enjoyed a great revival in Northeast Ohio thanks to the leadership of Sammy DeLeon and his dynamic Orchestra.
Jackie Warren is one of the most in demand and prolific jazz artists working in the Great Lakes region. On any given night she can be found playing solo, leading her trio, or she may be heard as the featured soloist and arranger for Sammy DeLeon's Salsa and Latin-Jazz ensemble.
Jackie is also a professor of music at Tri-C and has several private students. Jackie gets calls constantly from vocalists who want her to back them, and she is frequently called on to guest with national artists. In the past few years Jackie has performed with David "Fathead" Newman, Bobby Watson, Jane Bunnett, and Gerald Wilson. Her arrangements can be heard on Sammy DeLeon's new CD, and recently she recorded a session in collaboration with the legendary producer Tommy LiPuma.
Visit Website
Watch Video
---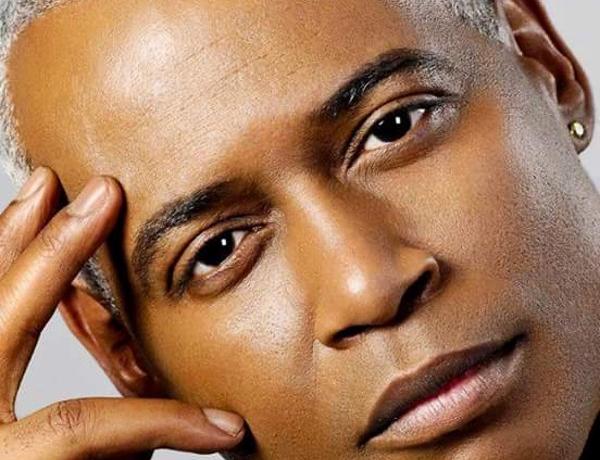 Reggie Kelly w/David Thomas Trio
$15.00
Saturday
12/02
8:30 pm
Buy Tickets
Dynamic Vocalist and Actor of Karamu House Reggie Kelly hits the stage at Nighttown!
With Pianist David Thomas & Trio.
Dave Thomas is a most talented piano and organ player. A native of Youngstown, Ohio, Thomas was an original member of the R&B group, "Sweet Thunder". He has also performed with numerous artists including the late James Cleveland, Dizzy Gillespie, Albert Ayler, Jean Carn, David Ruffin, and Grover Washington. His musical involvement also includes musical theater as a writer, performer, and musical director in performances such as "The Living Cross," "The Audition," and "Black Nativity," which have played throughout the United States and Canada. He is also a gifted educator, having worked at The Cleveland School of the Arts, Cuyahoga Community College, Cleveland State University, and Case Western Reserve University. He is the co-author of a book entitled, "A Child's First Book of Spirituals," which is the recipient of the Coretta Scott King Award.
Presently, Dave is a music teacher with the Cleveland Board of Education School District, Musical Staff member of The Southeast Seventh Day Adventist, Faculty member of The Cleveland State University, and Minister of Music at St. Timothy Baptist Church. He earned his undergraduate and graduate Music degrees from Cleveland State, Cleveland Institute of Music, Case Western Reserve University, and postgraduate work at the Royal Holloway College in London, England.
---
Paul Kovac & Friends
$10.00
Sunday
12/03
7:00 pm
Buy Tickets
String Master Paul Kovac & Friends live on Nighttown Stage! Playing Music from his new CD "Ohio Bluegrass, From the Appalachian Plateau".
Featuring:
Paul Kovac - Banjo, guitar, vocal
David Mayfield - mandolin, vocal
Ron Bonkowski - guitar, vocal
Bill Lestock - fiddle
Andrew Bonnis - bass
This spring Paul Kovac recorded a Bluegrass CD titled, Ohio Bluegrass: From The Appalachian Plateau.
The record was recorded by David Mayfield at his studio in Akron, OH., and he performed on mandolin/vocals as well. The rest of the band consisted of Bill Lestock-Fiddle, Kevin Johnson-Bass, & Ronnie Bonkowski-guitar/vocals. Paul plays banjo, sing lead & composed 7 of the 11 songs.
This show will feature the band playing songs from the CD, as well as some Bluegrass favorites of ours. We were all born within 50 miles of one another, thus the CD title.
Visit Website
---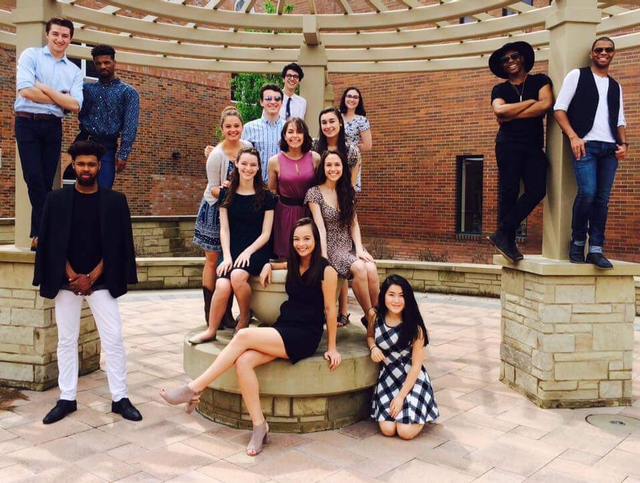 "Golden Age Concert": The Baldwin Wallace Musical Theater - Junior Class
$10.00
Monday
12/04
7:00 pm
Buy Tickets
Next Generation of Broadway Stars hits the Stage at Nighttown! Featuring BW's Junior Class.
Doing songs from The Most Happy Fella, The Sound of Music and Camelot.
From lead roles on Broadway and London's West End to prime time television, film and more, students from Baldwin Wallace's Music Theatre (BWMT) program have garnered top acclaim for more than 20 years.
Recently ranked as number two of the top ten Music Theatre programs in the country by College Magazine, Program Director Victoria Bussert continues to lead students to successful careers.
Visit Website
Watch Video
---

Bobby Floyd / Christian Howes Quartet
$20.00
Thursday
12/07
8:00 pm
Buy Tickets
From Columbus, Ohio! Pianist Extraordinaire Bobby Floyd, and Dynamic Violinist Christian Howes co-lead Quartet Live at Nighttown!
Featuring: Bobby Floyd-piano, Christian Howes-violin, George Delancey-acoustic bass, & Donnie Patterson-drums.
Bobby Floyd's talent has launched him into a very rewarding career, putting him in demand and making him one of the favorite, first-call pianists/organists for many well known artists. He has traveled the world accompanying Ray Charles on piano and organ. He currently makes guest appearances with some of the most distinguished orchestras, including The Boston Pops, The Rochester Philharmonic, and The Detroit Symphony. He is presently the feature pianist for the world-famous and legendary Count Basie Orchestra. He also tours nationally and internationally as organist for the Grammy Award winning Dr. John.
In his hometown, Columbus Ohio, Bobby is the feature pianist & organist with the Columbus Jazz Orchestra.
Since 2011, Christian Howes was voted #1 in the Downbeat Critics Poll ("Rising Stars/Violin"), named among the top three jazz violinists in the JazzTimes critics poll, and nominated for Violinist of the Year by the Jazz Journalist Association. He received the Residency Partner Award through Chamber Music America for residencies in school orchestras, earned a USArtists grant through the Mid Atlantic Arts Foundation, and was invited by the U.S. State department to teach and perform as a cultural ambassador in Ukraine and Montenegro.
His 2013 release on Resonance Records, "Southern Exposure" earned recognition in the New York Times, Wall Street Journal, Downbeat, Jazz Times, as well as a six-night run at Lincoln Center. His 2015 release, "American Spirit" was named among the Best Jazz Albums of 2015″ by the Huffington Post.
Christian was a favorite of the late Les Paul, with whom he worked closely for 11 years. Following a three-year tenure as Associate Professor at Berklee College of Music and after establishing his "street cred" in New York City, Christian returned to his hometown in order to be close to family and focus on his own projects.
Visit Website
Watch Video
---

Muriel Andersen, Mark Sganga, Pete Cavano
$20.00
Friday
12/08
8:30 pm
Buy Tickets
Fingerstyle Guitar Summit with 3 Top Flight String Masters!
Featuring: Muriel Anderson (Nashville), Mark Sganga (NYC), Pete Cavano (Cleveland)
Muriel Anderson and Mark Sganga have both been named National Guitar Champions
at the International Fingerstyle Guitar Festival in Winfield, Kansas!
One of the world's foremost fingerstyle guitarists and harp-guitarists, Muriel Anderson is the first woman to have won the National Fingerstyle Guitar Championship. Her recent CD "Nightlight Daylight" has won top honors in 11 national awards. She has performed/recorded with Chet Atkins, Les Paul, Victor Wooten and the Nashville Chamber Orchestra. Her obvious joy of music, humor and her facility across the genres of folk, classical, jazz, bluegrass and international music is revered by guitarists worldwide.
An engaging performer, Muriel's unique approach to the instrument virtually transforms the guitar into a lyrical choir, then a marching band, then a Japanese koto, then a Bluegrass band, one minute launching into a Beatles' tune and the next, a Rodrigo concerto. Muriel is host of the renowned Muriel Anderson's ALL STAR GUITAR NIGHT® and founder of the MUSIC FOR LIFE ALLIANCE charity.
Mark Sganga has enthralled audiences from Stockholm to Kuala Lumpur to the Thredbo Jazz Festival in Australia. His dynamic playing has been featured on tours and recordings with Indian violin virtuoso Dr. L. Subramaniam, alongside Larry Coryell and Herbie Hancock.
Les & me get down
Back in NY, Mark has appeared at Dizzy's Club Coca Cola, The Stone, S.O.B.'s and The Bitter End. He's performed numerous times at Iridium, often as a guest of the legendary Les Paul.
Sganga has regularly participated in The Woodchoppers Ball (Kent Stage in Kent, OH). He is a repeat featured performer and a judge at The Indiana State Fingerstyle Guitar Competition.
Mark has curated a Summer Concert Series at Torne Valley Vineyards where he led several all-star groups, including his trio, backing up 7 String Guitar Master, Bucky Pizzarelli.
Pete Cavano - "It has been an honor and privilege to perform with artists as diverse as the late Robert Lockwood Jr., and local legends Anne E. Dechant, Wallace Coleman, Mr. Stress, and Colin Dussault, to name just a few.
In addition to my local work, I have been an annual performer at the Chet Atkins Appreciation Society Convention held in Nashville. This is a showcase of the best solo guitarists from around the world and I am humbled to be in their ranks.
Though I will continue to "sit in" with notable local bands, for the last 20 years I have concentrated on solo guitar. Covering everything from Bach to the Beatles, I have developed a broad repertoire which I can adapt to any audience."
Planning a
reception

,

wedding,

b

usiness
meeting,
graduation, birthday or B'nai Mitzvah?

. . . . . . . . .think Nighttown!
We give you the best package in town at a price that won't break the bank. And everything is included at no extra charge. Our experience is as accommodating as our atmosphere. Private function spaces from 20 - 150. Valet parking available.
To book your party, call Brendan Ring directly at

216-952-9133
Nighttown uses Yamaha Pianos exclusively


For more information about the

Yamaha C-7

,
The New

Avant

Grand Piano or any of the Yamaha pianos,
Please contact Mattlin-Hyde at (440) 449-6180
Nighttown drums provided by




www.fortunedrums.com
Nighttown/JWP graphic designer
Kathy Kelly
216-941-5439



Gerry Paluck RPT

Registered Piano Tuner/Technician

(216) 346-9308
www.gerrythetuner.com
Looking for great music
on the radio
and the web?
Check out the
Nighttown / Jim Wadsworth Productions
Radio Guide. Updated 10/10/15

Radio List (in pdf)
Thanks to
Bruce Amsel
for
compiling and keeping the list up to date!!!
12387 Cedar Road (top of Cedar Hill)
Cleveland Heights, OH
216-795-0550
No need to make an additional table reservation -
it's already included with your concert tickets!!
www.nighttowncleveland.com
Map to
N
ight
t
own
Producers of All the Great Music at Nighttown
Call us for Music for your Private Event
216-721-5624 jwadsworth@aol.com
www.jwpagency.com

To Purchase Concert Tickets

No need to make an additional table reservation -
it's already included with your concert tickets!!








"Late Night at Nighttown"
Fridays Moss Stanley on piano 10:30PM - 1:00AM No cover
Saturdays Jackie Warren on piano 10:30PM - 1:00AM No cover







Monday, Nov. 6 Moya Brennan 7 PM $30.
Direct from Ireland! First Lady of Celtic and her group back on Stage Live at Nighttown!
Lead vocalist from the Grammy Winning Irish Super Group Clannad!


Wednesday, November 8 Scottish Jazz Trio 7 PM $10.
Direct from Scotland! Modern Jazz Musicians from the UK hit the stage at Nighttown!
Featuring: Euan Stevenson-piano, Konrad Wiszniewski-sax, & Douglas Whates-bass.



Friday, November 10 Horns & Things 8:30 PM $20.
Landmark North Coast Contemporary Jazz Group live at Nighttown!
Featuring: Ken LeeGrand-sax, J.T. Lynch-sax, Sakait Baksar-piano & keys, Derrick James-electric bass, & Ray Harvin-drums.



Saturday, Nov. 11 Sharon Rae North 8:30 PM $20.
Contemporary Jazz Vocalist from Richmond, Virginia back in her home State for night of Cool Jazz with her group live at Nighttown!



Sunday, November 12 Kate Taylor 7 PM $20.
Singer/Songwriter and Sister of James Taylor live at Nighttown!
With her East Coast based Trio playing music from her 1971 debut album "Sister Kate"!



Wed. & Thurs. Nov. 15-16 The Legendary Count Basie Orchestra 7 & 9 PM Both Nights $40.
The Big Band in Jazz! The Legendary Count Basie Orchestra are returning to the Nighttown Stage!!
Directed by Scotty Barnhart. With Special Guest Vocalist Brianna Thomas.
20 Pc. Orchestra live on Nighttown Stage! Longest running group in Jazz History….82 Years Strong!!!!



Friday, November 17 Joe McBride Trio 8:30 PM $20.
Playing a tribute to Ray Charles!!
Vocalist, pianist, & Heads Up Recording Artist returns back to Cleveland for one concert on the Nighttown Stage!
Featuring: Joe McBride-piano & vocals, TBA-bass, TBA-drums.



Sat & Sun, Nov. 18-19 Badfinger's "Straight Up" with Joey Molland Sat 8:30 PM Sun 7 PM $30.
Badfinger's Classic 1971 LP "Straight Up" from Apple Records performed Live & Complete, and More with Original Member Joey Molland and the Current Badfinger Band!
Playing their Classic Hits including "Come and Get it", "Baby Blue", "Day After Day, "No Matter What", "Without You" & More!!



Mon Nov 20 "XTreme Music Theater Concert": Baldwin Wallace Musical Theater Senior Class 7 PM $15.
Performing songs from Rent, Aladdin and Edges.





Friday & Saturday, November 24-25 Forecast 8:30 PM $15.

North Coast's Premier Contemporary Jazz Group back on stage at Nighttown for big Holiday Weekend!

Featuring: Lem Adams-vibes, Gary Stevenson-bass, Alphonso McDuffie-keyboards, Riley Richards-sax, & Gene Butler-drums.





Sunday, November 26 Sam Blakeslee Quintet 7 PM $10.


Trombonist and Writer/Arranger Extraordinaire back from NYC for Special Concert at Nighttown!

Featuring: Sam Blakeslee-trombone, Brandon Coleman-guitar, Michael Orenstein-piano, Kip Reed-bass, & Zaire Darden-drums.




Friday, December 1 Sammy DeLeon Latin Jazz Sextet 8:30 PM $15.
Great Lakes Leading Latin Jazz Group live at Nighttown!
Featuring: Sammy DeLeon/timbales & vocals, Jackie Warren-piano, Nelson Orta-percussion, Jose 'Cheo' Hernandez-bass, Scott McKee-trumpet, & Tom First-sax.



Saturday, December 2 Reggie Kelly w/David Thomas Trio 8:30 PM $15.
Dynamic Vocalist and Actor of Karamu House Reggie Kelly hits the stage at Nighttown!
With Pianist David Thomas & Trio.



Sunday, December 3 Paul Kovac & Friends 7 PM $10.
String Master Paul Kovac & Friends live on Nighttown Stage! Playing Music from his new CD "Ohio Bluegrass, From the Appalachian Plateau".
Featuring:
Paul Kovac - Banjo, guitar, vocal
David Mayfield - mandolin, vocal
Ron Bonkowski - guitar, vocal
Bill Lestock - fiddle
Andrew Bonnis - bass



Monday, December 4 Baldwin Wallace Musical Theater Program 7 PM $10.
Next Generation of Broadway Stars hits the Stage at Nighttown! Featuring BW's Junior Class.



Thursday, December 7 Bobby Floyd / Christian Howes Quartet 8 PM $20.
From Columbus, Ohio! Pianist Extraordinaire Bobby Floyd, and Dynamic Violinist Christian Howes co-lead Quartet Live at Nighttown!
Featuring: Bobby Floyd-piano, Christian Howes-violin, George Delancey-acoustic bass, & Donnie Patterson-drums.



Friday, December 8 Muriel Andersen, Mark Sganga, Pete Cavano 8:30 PM $20.
Fingerstyle Guitar Summit with 3 Top Flight String Masters!
Featuring: Muriel Anderson (Nashville), Mark Sganga (NYC), Pete Cavano (Cleveland)
Muriel Anderson and Mark Sganga have both been name National Guitar Champions
at the International Fingerstyle Guitar Festival in Winfield, Kansas!


###