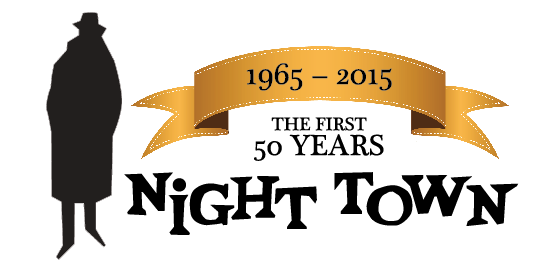 To Purchase Concert Tickets

No need to make an additional table reservation -
it's already included with your concert tickets!!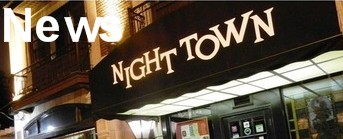 ---
New Shows Recently Added


10/22 Jackie Warren / Joshua Smith Duo
11/02 Seth L. Johnson Trio
11/10 Horns & Things
11/12 Kate Taylor
11/17 Joe McBride Trio
11/20 "XTreme Music Theater Concert":
Baldwin Wallace Musical Theater Senior Class

Added Last Week
10/26 Chieli Minucci & Special EFX
11/03 – 11/04 Alex Bugnon
11/05 Helen Welch
11/06 Moya Brennan
11/11 Sharon Rae North
11/15 – 11/16 The Legendary Count Basie Orchestra

---
Nighttown Chosen as One of The 34 Best Restaurants
in Suburban Cuyahoga County by The Plain Dealer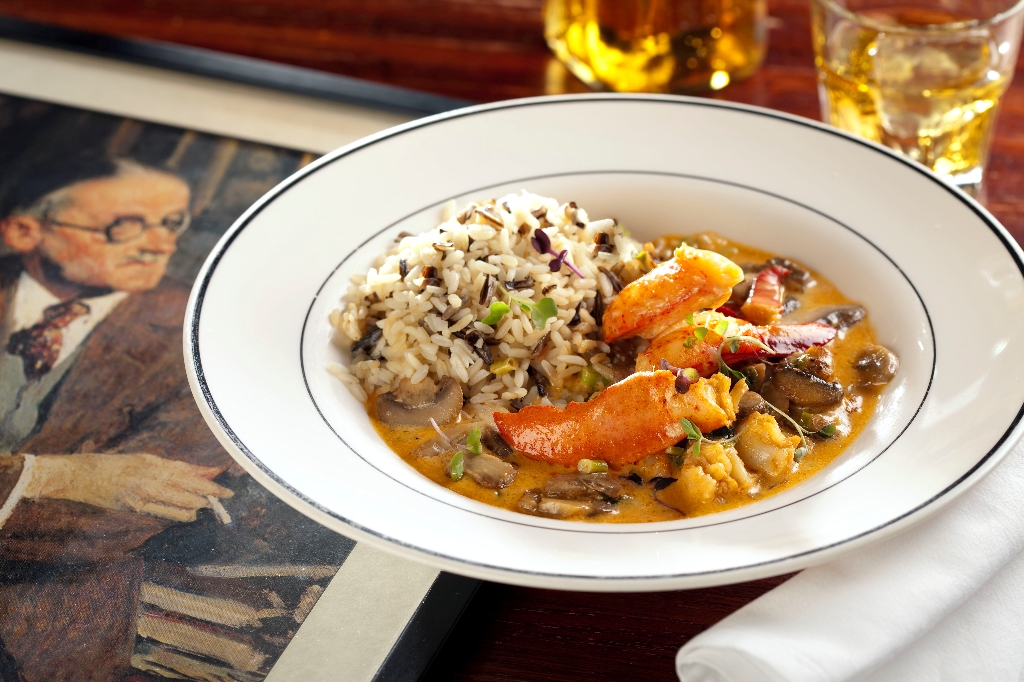 Nighttown is really pleased to be selected by The Plain Dealer as one of the best restaurants in Cuyahoga County. Marc Bona writes "Go back in time in this wonderfully clubby atmosphere, with dozens of posters and prints and art adorning the walls. The flagship Famous Dublin Lawyer – a lobster-bisque-like entrée – is not to be missed. Established in 1965, it's also a jazz club."
---
Nighttown Patios are Open for Your Outdoor Dining Enjoyment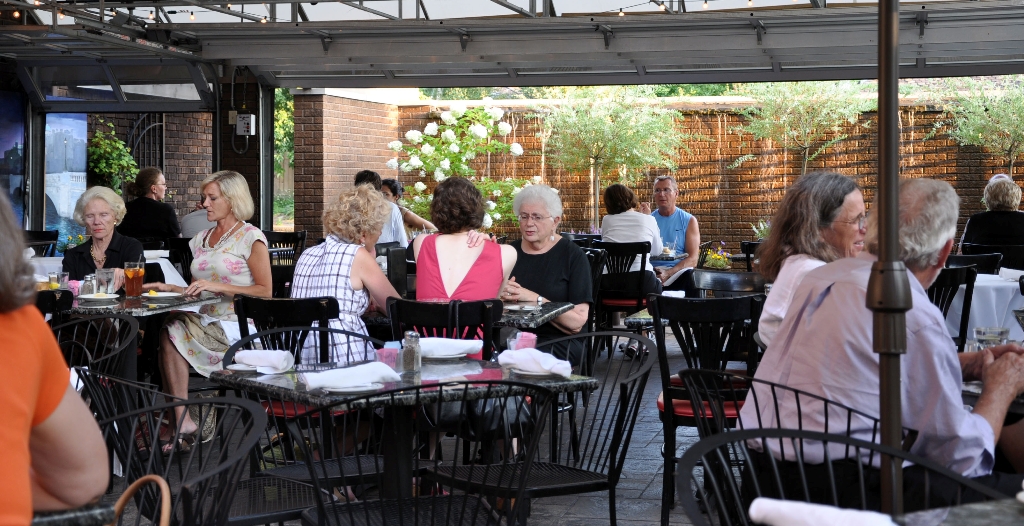 Stephen's Green

Nighttown's two famous patios, "Stephen's Green" and "The Secret Garden" are now open for the season. Enjoy your favorite Nighttown dishes on our beautiful three season patios. Lunch, dinner, and brunch on Sunday's.
---
"Late Night at Nighttown" ** Every Week **

Fridays
Moss Stanley
on piano 10:30PM - 1:00AM No cover
Saturdays
Jackie Warren
on piano 10:30PM - 1:00AM No cover
Nighttown Newsletter

Click he
re to sign up for the Nighttown newsletter. Subscribers receive advance notice and discounts to many of the shows.
Nighttown
Tickets

and Seating Policy
To purchase tickets click here, Do not make an additional table reservation - it is already included with your purchased tickets. All seats are General Admission. All seating is based on the time that you arrive for the show and based on how many people are in your party and where we have tables of that size. You may be sharing a table with other people.

---
Nighttown Student Discount Policy

Students up to age 26 are 1/2 off the regular price. Student priced tickets are only available the night of the show, are available only at the door, and are subject to availability. Students must have a photo ID from a generally-recognized high school, college or university. Full-paying ticket holders get priority on admission and seating. Certain select shows have no discount based on arrangements with the artist. On evenings when there are two shows (i.e. shows at 7 & 9PM), the discount is only good for the second show. Students under the age of 18 must be accompanied by an adult paying full price in order to be eligible for the discount.
---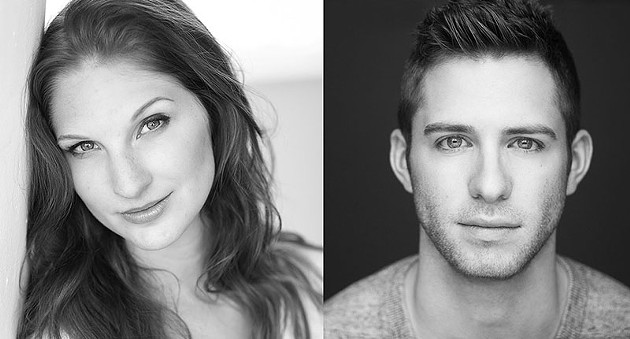 "The Last 5 Years" featuring Corey Mach & Keri Rene Fuller
$15.00
Monday
10/02
7:00 pm
Buy Tickets
Concert version of THE LAST FIVE YEARS, a musical by Jason Robert Brown.
Broadway actor and star of Great Lakes Theatre Festival's The Hunchback of Notre Dame Corey Mach joins his co-star Keri René Fuller for this emotionally powerful and intimate musical about two New Yorkers who fall in and out of love over the course of five years. Baldwin Wallace Musical Theatre alums.
For one night only, Nighttown is thrilled to present a concert version of the breathtaking, award-winning musical The Last Five Years, starring Broadway actor Corey Mach and Keri René Fuller, both the stars of the acclaimed musical The Hunchback of Notre Dame, opening this fall at Great Lakes Theater Festival.
THE LAST FIVE YEARS is an emotionally powerful and intimate musical about two New Yorkers in their twenties who fall in and out of love over the course of five years. The show's unconventional structure consists of Cathy (Fuller) telling her story backwards while Jamie (Mach) tells his story chronologically; the two characters only meet once: at their wedding in the middle of the show. A much-anticipated revival was just produced Off-Broadway, along with a feature film starring Anna Kendrick and Jeremy Jordan.
Corey Mach plays "Quasimodo" in Great Lakes Theater Festival's The Hunchback of Notre Dame. On Broadway he has been seen in Hands on a Hardbody and Godspell. On tour, he has starred in Wicked, Flashdance the Musical, and Rent. Other credits include Mrs. Miller Does Her Thing with Debra Monk and Boyd Gaines at Signature Theatre (directed by James Lapine), Tim Rice's From Here to Eternity at Finger Lakes Musical Theatre Festival, and Sara Bareilles' Waitress at American Repertory Theater. In Cleveland, he has previously starred in Pippin (Pippin) and Harold & Maude (Harold) at Cain Park, Lippa's Wild Party (Burrs) at Baldwin-Wallace, and I Love You Because (Austin) at PlayhouseSquare.
Keri René Fuller plays "Esmerelda" in the current production of The Hunchback of Notre Dame at Great Lakes Theater Festival and was last seen there as "Eponine" in Les Misérables in 2014. Other favorite shows include "Lizzie" in Lizzie Borden; "Sara" in Murder Ballad; "Rose" in Dogfight; and "Lavinia" in Titus Andronicus.
Both actors are graduates of the acclaimed musical theater program at Baldwin-Wallace.
http://www.kerirenefuller.com/
---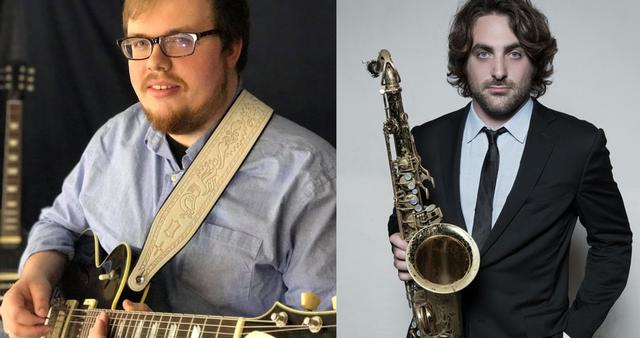 Brandon Coleman Quartet featuring Noah Preminger
$10.00
Wednesday
10/04
7:00 pm
Buy Tickets
Rapidly rising Guitarist hits the stage at Nighttown! Featuring music from his new CD "Infinite Loop".
Featuring: Brandon Coleman-guitar, Noah Preminger-sax, Matt Wiles-bass, & Jeff Mellott-drums.
Having been called a "wonderful composer" and "sophisticated player" as well as "one of the most unique guitar voices to emerge over the last decade", Brandon Coleman is rapidly becoming the Midwest's foremost jazz guitarist.
Coleman performs and composes music that is intricate, personal, and cinematic, inspired by his musical idols and his roots in the Appalachian mountains.
?
As a jazz musician, Coleman regularly performs with his own groups, The Brandon Coleman Quartet and Trio, the NYC-based Sam Blakeslee Quintet and the Randy Villars Band amongst countless other projects.

Coleman has performed at notable venues including – but not limited to – The Blue Wisp Jazz Club, Bop Stop, BluJazz+, Bar Next Door, 55 Bar, Rudy's Jazz Room, Club Bonafide, and Merriman's Playhouse. His festival appearances include the Loja Jazz Festival (2012) in Loja, Ecuador, the 2014 CBGB Festival in NYC, and the 2014 and 2016 Columbus Jazz & Rib Fests. He has shared the stage with numerous jazz luminaries, including JD Allen, Noah Preminger, Bucky Pizzarelli and Bill Dobbins.
As a clinician, Coleman has performed masterclasses for universities throughout the Americas including, among others, UNAH-VS (San Pedro Sula, Honduras), UNAH (Tegucigalpa, Honduras), UDLA (Quito, Ecuador), Universidad de Loja (Loja, Ecuador), West Virginia State University, Morehead State University, University of Virginia, and Belmont University.

Noah Preminger, just 30, has recorded numerous critically acclaimed albums and is steadily listed as one of the best tenor saxophonists by critics and readers on the annual Downbeat Poll. Two new recordings were released in 2016, including an all-ballads date on the French vinyl label, Newvelle Records, and a recording inspired by Delta Mississippi Blues musicians, Dark Was The Night, Cold Was The Ground. On Inauguration Day, 2017, Preminger will release his 7th album as a bandleader, Meditations On Freedom, as a musical protest at ominous political developments in America.
Born in 1986, Preminger grew up in Canton, Connecticut. Preminger released his debut album, Dry Bridge Road, just after his 21st birthday and was named Debut of the Year in the Village Voice Critics Poll. Preminger's second and third albums as a leader came in 2011 and 2013 while signed to the Palmetto Records label. The Boston Globe says ,"Tenor saxophonist Preminger – a master with standards and ballads, as well as an adventurous composer … Preminger lets a little Ornette into his sound to join Coltrane and Rollins." The saxophonist has performed on key stages from the United States to Europe and Australia, and he has played and/or recorded with the likes of Billy Hart, Dave Holland, John Patitucci, Fred Hersch, Dave Douglas, Rob Garcia, Joe Lovano, Victor Lewis, John and Bucky Pizzarelli, Cecil McBee, George Cables, Roscoe Mitchell, and Dr. Eddie Henderson.
https://brandoncoleman.bandcamp.com/album/infinite-loop-2
https://www.youtube.com/watch?v=MrXZTADNUX0
---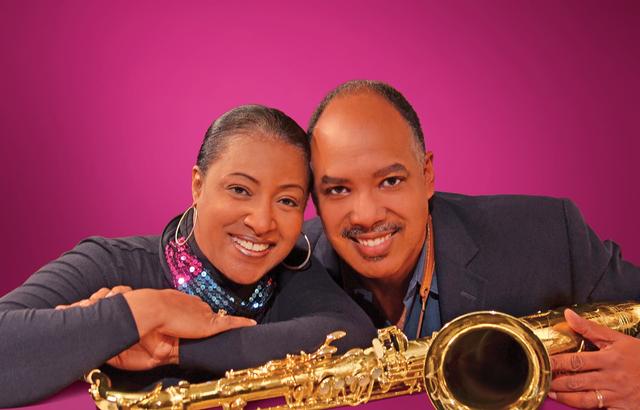 Vanessa Rubin / Don Braden Organ Quintet
$30.00
Thursday
10/05
8:00 pm
Buy Tickets
World Class Vocalist and Saxophonist team up to lead All Star Organ Group live at Nighttown!
Featuring: Vanessa Rubin-vocals, Don Braden-sax, Duncan McMillan-Hammond B-3, Perry Hughes-guitar, & Gayelynn McKinney-drums.
Vanessa Rubin
Endowed with the kind of liquid phrasing and sheer wisdom that comes from depth of experience on the jazz performance campaign trail, Vanessa Rubin is an ever-evolving classic singer. The development of a true jazz singer is a long-range prospect, laden with learning experiences that forge the voice into a true instrument, rich with passion, deeply invested in living through life's joys and perils; such is the journey of Vanessa Rubin, jazz singer extraordinaire. Capable of employing the gamut of emotions, the mature Ms. Rubin can range from whisper to shout in the blink of an eye; from honey-laden ballads purring like a kitten, to up tempo swinging and scatting like a fluent saxophone, she delivers the goods.
One of the surest tests of a jazz singer is her acceptance by skilled players; the relationship between instrumentalist and vocalist is so often fraught with distrust. Vanessa Rubin has never experienced such travails. From the time she joined the New York jazz community in the early 80s, under the guidance of such grandmasters as Barry Harris and Frank Foster, Rubin's acceptance has been universal. Instrumentalists have always been impressed by her way around a song, her willingness to flow with their muse, and her innate ability to swing that music.
The list of great musicians who have graced her recordings and bandstands is quite impressive: Monty Alexander, Cecil Bridgewater, Kenny Burrell, Frank Foster, Billy Higgins, Etta Jones, Lewis Nash, Houston Person, Patience Higgins, Don Braden, Toots Thielemans, Steve Turre, Cedar Walton, Grover Washington, Jr., and James Williams are just a few of the masters who've lent their skills to support Ms. Rubin's artistry. More recently she has completed auspicious global tours with Herbie Hancock, the Woody Herman Orchestra, and the Jazz Crusaders.
Don Braden
Don Braden is a musician of the highest caliber. For many years he has toured the world leading his own ensembles, as a special guest, and as a sideman with greats such as Betty Carter, Wynton Marsalis, Freddie Hubbard, Tony Williams, Roy Haynes, and many others. He has composed music for everything from duo to full symphonic orchestra, in many styles, for recordings, film and television, and worked several years as composer for Bill Cosby. He is also a world renowned educator, having spent nearly two decades giving master classes at countless schools and universities, and running first class educational programs such as the Litchfield Jazz Camp and Wachovia Jazz For Teens.
Don is an imaginative, technically excellent, soulful saxophonist, and his harmonic and rhythmic sophistication give him a unique approach to improvising as well as composing and arranging. Most important of all: he has a beautiful sound, and he swings! All this combines with his joyous yet disciplined personality to make him one of the most important musicians working today.
Watch Video
---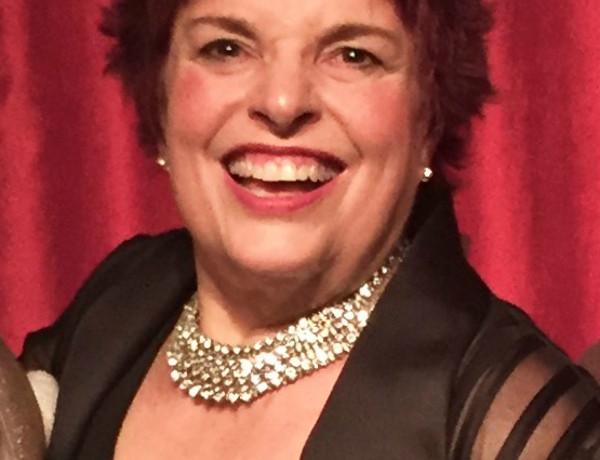 Debbie Darling


$15.00


Friday

10/06


8:00 pm

Cancelled - to be rescheduled later
Visit Website
Watch Video
---

Morgan Mecaskey & Nate Jones
$10.00
Friday
10/06
8:30 pm
Buy Tickets
North Coast Singer/Songwriters and Company Live at Nighttown!
Morgan Mecaskey is an American musician, singer-songwriter, and multi-instrumentalist living in Cleveland, Ohio. The former front of acclaimed local indie/folk band Tinamou, Mecaskey made her solo debut in 2012 with the EP, "Righteous Kind". "Righteous Kind" is a heart and head experience for the listener: earnest lyrics delve into metaphysical questions while vivid soundscapes, whimsical motifs, and fat beats build the bold and beguiling album.
Mecaskey has been likened to artist Jeff Buckley in the way she composes and coveys her music. An apt comparison, Mecaskey's forceful, assured presence, deliberate arrangements, and confident handling of the guitar create an unorthodox, ethereal, visceral musical experience.
"Lover Less Wild", Mecaskey's most recent recording, commences with the shimmering, passionate anthem "White Horse", wherein Mecaskey croons, "Sometimes, I don't feel like who I really am" over and over. It's a solid anthem that sets the tone for the EP. Woozy horns drive the mellow, R&B-inspired "Fighting Extinction, " and the title track is a jazzy number that allows Mecaskey to show off her terrific voice. The Joni Mitchell-like ballad "Crushed" has a genuine tenderness to it, making it the perfect album closer.
"Cleveland singer-songwriter Nate Jones has spent the last couple of years really getting his name and music out on the local club circuit, exposing audiences to his brand of upscale acoustic flavored music with classic influences like James Taylor, Paul Simon, and Elton John. Although he's young, he's got a style that will appeal to his contemporaries and his parent's generation — earnest, heartfelt songs about universal longings, sung in a clear, bright tenor."
- Anastasia Pantsios
https://www.youtube.com/watch?v=dtxtVzevmtk
https://www.youtube.com/watch?v=78_zrWNRAkk
---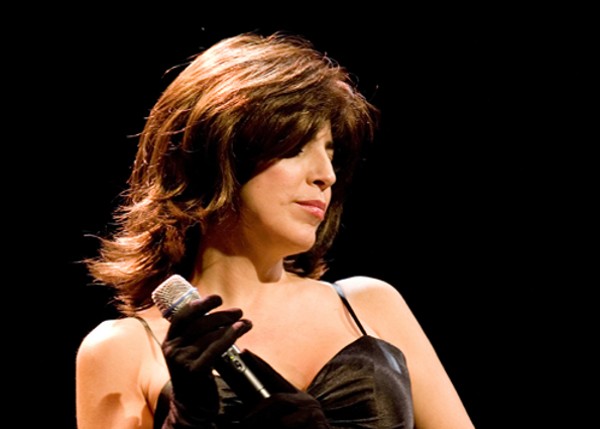 Antoinette Tredanary
$10.00
Saturday
10/07
8:30 pm
Buy Tickets
Exciting North Coast Vocalist makes her Nighttown debut! Live on Stephens Green Patio.
Featuring: Antoinette Tredanary-vocals, Dr. John Petrone-piano, other musicians TBA.
Antoinette Tredanary's smooth, sultry voice adds richness and depth to every song she sings. Her mastery of the Great American Songbook, and her ability to easily cross style boundaries have earned her rave reviews from many serious music aficionados. Antoinette loves to express her passion through her Italian and Latin American favorites. She also performs a wide variety of "Romance Classics" from the Big Band Era, Swing, Jazz, Rhythm & Blues, Contemporary, and Country as well as her own original songs.
As a songwriter, Antoinette has been prolific. Seven of her original songs are featured on her self-titled CD, where they easily coexist with some of the greatest songs of all time. Her original song "You Make Me Crazy" was featured in the sound track of the popular film "Haywire", which received great reviews at the 2003 Cleveland International Film Festival. Antoinette was also the subject of a "Del's Folks" interview by popular WKYC TV-3 personality Del Donahoo.
Antoinette's latest CD "Italian Songbird" has some of the most beautiful Italian ballads ever written.
Visit Website
Watch Video
---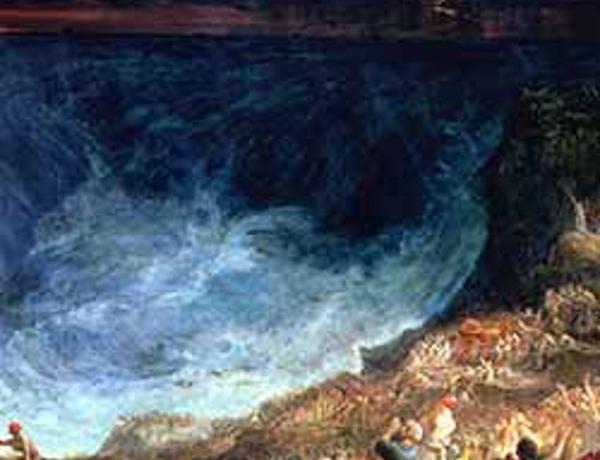 Apollo's Fire's Sneak-Peek Event - Israel in Egypt:


$20.00


Sunday

10/08


12:30 pm

Tickets at https://apollosfire.org/sneak-peeks/
Israel in Egypt: The People and the Music Behind Handel's Oratorio
A 50-minute peek behind the scenes! WCLV Ideastream's radio personalities interview Apollo's Fire artists as they prepare for upcoming AF programs. Sample a taste of the music and a smorgasbord of interesting facts about the composer and his time. Program begins at 12:30, but arrive earlier to order your food and drink.
$20 cover charge, reduced to $10 for AF subscribers. Non-subscribers, attend a Sneak Peek and get $10 off your ticket to the next weekend's concert! Please note: Food and drink are not included in the price of the ticket.
To set the stage for upcoming performances of Handel's Israel in Egypt, join us to celebrate Jewish and Arabic folk music traditions – as well as an aria from Handel's masterpiece. With Jeannette Sorrell, soprano Amanda Powell, and friends on medieval harp, shawm, violin, and cello.
Purchase tickets at http://apollosfire.org/tickets/?id=sneakpeek
APOLLO'S FIRE
Named for the classical god of music and the sun, Apollo's Fire was founded in 1992 by the award- winning young harpsichordist and conductor Jeannette Sorrell. Sorrell envisioned an ensemble dedicated to the baroque ideal that music should evoke the various Affekts or passions in the listeners. Apollo's Fire is a collection of creative artists who share Sorrell's passion for drama and rhetoric.
Hailed as "one of the pre-eminent period-instrument ensembles" (THE INDEPENDENT, London), Apollo's Fire made its London debut in 2010 in a sold-out concert at Wigmore Hall, with a BBC broadcast. Subsequent European tours took place in 2011, 2014, and 2015. European performances include sold-out concerts at the BBC Proms in London (with live broadcast across Europe), the Aldeburgh Festival (UK), Madrid's Royal Theatre, Bordeaux's Grand Théàtre de l'Opéra, and major venues in Lisbon, Metz (France), and Bregenz (Austria), as well as concerts on the Birmingham International Series (UK) and the Tuscan Landscapes Festival (Italy).
Visit Website
---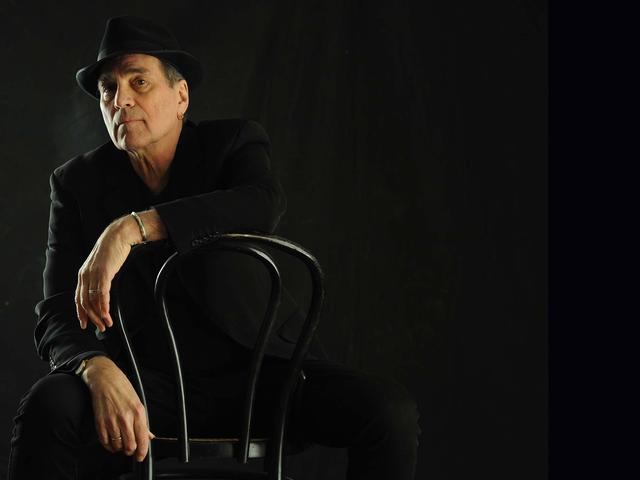 Eric Andersen
$20.00
Monday
10/09
7:00 pm
Buy Tickets
Legendary Singer/Songwriter and Trio hit the Stage at Nighttown!
"Eric Andersen is one of our finest singers and songwriters, in the most literal sense of that tradition… the most elegant of singers." David Fricke, (Rolling Stone Magazine)
"An American master." Robert Palmer.
Eric Andersen first came to prominence as a performer in Greenwich Village in the early 1960s and immediately became part of the Village folk and songwriter scene along with Phil Ochs, Tom Paxton, Dave Van Ronk, and Bob Dylan, and was at the epicenter of the American Greenwich Village singer-songwriter explosion.
Besides his own classics, he's co-written songs with Bob Weir of the Dead, Townes Van Zandt, Rick Danko, and Lou Reed.
His songs have been covered by many artists including Mary Chapin Carpenter, Judy Collins, Fairport Convention, Rick Nelson, John Denver, Linda Ronstadt, The Grateful Dead, Peter, Paul & Mary, The Blues Project, Gillian Welch and Linda Thompson, and Rick Danko. Bob Dylan's version of Eric's song "Thirsty Boots" was released as a single on Record Store Day and also appears on the Dylan CD Another Self Portrait.
Over the past 50 years, Eric has toured the world and released over 30 CDs of original music including Blue Rain (Appleseed Recordings) his first live concert recording in Oslo with the band Spoonful of Blues and released in 2007.

In the early 1990s Andersen recorded 2 trio-harmony albums with The Band's Rick Danko and Norwegian singer Jonas Fjeld. He's featured in the Joni Mitchell American Masters documentary, the Wildflower Festival DVD with Judy Collins, Tom Rush, and Arlo Guthrie, the rock film Festival Express and the documentary Greenwich Village: Music That Defined a Generation.

In 1990 Eric won the New York Music Award for his album Ghosts Upon the Road,
in 1992 the Spellemanns Pris (Norwegian Grammy) for "Danko Fjeld Andersen" and in 2003 The Premio Tenco award with Patti Smith in San Remo, Italy. It is an award given to outstanding songwriters. Previous awards have gone to Randy Newman, Tom Waits, Joni Mitchell, Leonard Cohen, and Lou Reed.

The Eric Andersen and Friends Webcast was launched in June 2011 by Nevessa Productions Woodstock with special guests Happy Traum, John Sebastian, Joe Flood and Inge Andersen.
Featured songs from that show were from his album The Cologne Concert (Meyer Records) which was released on CD and Vinyl in April 2011. The live album features Eric's wife Inge Andersen on back-up harmonies and he is accompanied on violin by Michele Gazich.
Coming soon, in conjunction with Eric's fall tours, this October 2107 will see the release of two new albums:
Sony/Legacy Records will be issuing THE ESSENTIAL ERIC ANDERSEN – A 42-track digital release, 33 track double CD release and 20 track double LP retrospective release covering fifty years of his recorded history from Today is the Highway to Blue River and Ghosts Upon the Road and Beat Avenue and on to his Live in Cologne album and unreleased New York recordings.
The fall of 2017 will see the release of a new EP from Meyer Records called Silent Angel: The Exploded World of Heinrich Böll"
Visit Website
Watch Video
---
Paul Ferguson / Greg Abate Quintet
$10.00
Tuesday
10/10
7:00 pm
Buy Tickets
Sax Master Greg Abate & Trombone virtuoso and leader of the CJO Paul Ferguson co-lead Quintet Live at Nighttown!
Featuring players from the CWRU Jazz Program and More!
Paul Ferguson is Artistic Director of the Cleveland Jazz Orchestra. He has performed and arranged music for the group since 1988. A graduate of the Eastman school, Paul has toured extensively with the Glenn Miller and Tommy Dorsey Orchestras. A versatile musician, Paul has performed with Apollo's Fire, The Cleveland Orchestra, The Cleveland Pops, numerous broadway shows, and has backed Tony Bennett, Sarah Vaughn, Andy Williams, Mel Torme and many others. His arrangements for pops orchestra and jazz ensemble are performed internationally.
Greg Abate jazz saxophonist, flutist, composer continues as an International Jazz/Recording Artist with 225 days a year touring the globe.
In the mid 70's after finishing a four year program at Berklee College Of Music, Greg played lead alto for the Ray Charles Orchestra for 2 years. In 1978 Greg formed his group Channel One which was a favorite in the New England area and from there had the opportunity to play tenor sax with the revived Artie Shaw Orchestra under leadership of Dick Johnson from 1986 to '87.
Following this experience Greg ventured out as post hard bop soloist playing Jazz Festivals, Jazz Societies and Jazz Clubs throughout the U.S. Canada and abroad, including most of Europe, UK, and Moscow and Georgia Russia.
Greg's newest release Kindred Spirits Greg Abate Phil Woods with The Tim Ray Trio.
Greg recorded his first CD Live At Birdland NYC in 1991 on the Candid Jazz Label with the trio of James Williams, Rufus Reid and Kenny Washington. To this date Greg has recorded over 17 other recordings as leader.
Visit Website
Watch Video
---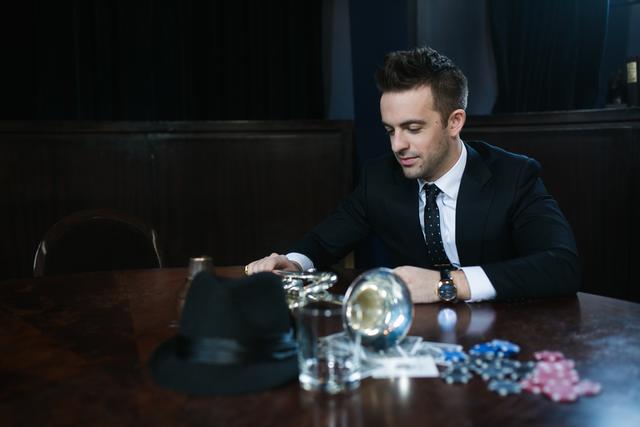 Benny Bennack Quartet
$15.00
Wednesday
10/11
7:00 pm
Buy Tickets
From NYC! Jazz Trumpet Master and Vocalist makes Cleveland debut with his NYC live at Nighttown!
Featuring: Benny Bennack-trumpet & vocals, Takeshi Ohbayashi-piano, Alex Claffy-bass, & Joe Peri-drums.
At the age of 26, Pittsburgh-born, New York-based Jazz musician Benny Benack III has been hailed by Nate Chinen of the New York Times as "a charismatic young trumpeter who maintains an earnest sideline as a singer". As a dual-threat, he's quickly established himself as one of the most versatile and virtuosic voices of his generation. He first made his mark internationally through competitions, highlighted by winning the Carmine Caruso International Jazz Trumpet Soloist Competition (2011), and being a Finalist for the prestigious Thelonius Monk International Jazz Competition (2014). After placing in a number of US vocal competitions as well (Gentleman Sing, Mid-Atlantic Jazz Festival), the stage was set for his bright career.
Delivering on that early promise, he became a frequent collaborator with musicians such as Ulysses Owens Jr., Michael Dease, and Chihiro Yamanaka - recording with the latter on the iconic Blue Note Records label.
Sought after as a trumpet soloist, he's played in nearly every major big band, including the Christian McBride Big Band, Mingus Big Band, Dizzy Gillespie Alumni All-Stars, Jimmy Heath Big Band, and Bobby Sanabria's Afro-Cuban Jazz Orchestra.
An international touring schedule includes frequent engagements in Japan, South Korea, Mexico, Russia, Ukraine and Italy. Equally at ease in the Pop/Cabaret world, he has toured alongside Josh Groban as his trumpet soloist, played the famed Cafe Carlyle with fashion icon Isaac Mizrahi, headlined the iconic Birdland Jazz Club alongside Anne Hampton Callaway honoring Ella & Louis, and was special guest with the Pittsburgh Symphony Pops Orchestra for a Tribute to Sinatra.
When not on the road, he headlines at the finest venues in New York, with engagements at 54 Below, Jazz @ Lincoln Center's "Dizzy's Club Coca-Cola", The Blue Note, Birdland, SMOKE, Minton's, the Jazz Standard, Small's, and has a monthly Saturday night residency at Mezzrow in the West Village. He was recently featured as a vocalist during Jazz @ Lincoln Center's 2016 Concert Series in the Appel Room, as a part of "Crooners" celebrating Bing Crosby, Mel Torme & Nat King Cole. He also made his television debut, featured live on-air in the House Band for NBC's variety show "Maya & Marty in Manhattan".
On September 15th, 2017 his first solo album "One of a Kind" will be released worldwide, signaling his arrival as a major international artist for years to come.
Visit Website
Watch Video
---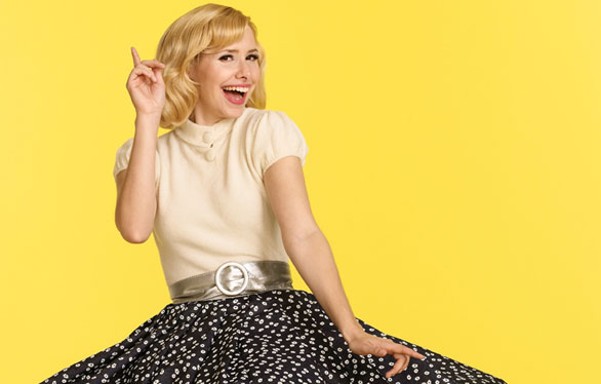 Nellie McKay
$30.00
Friday
10/13
8:30 pm
Buy Tickets
Saturday
10/14
8:30 pm
Buy Tickets
Back by Popular Demand! Singer Songwriter, Pianist, & Comedienne Live on the Nighttown Stage for Two Big Nights!
Featuring: Marty Block-acoustic bass, & Roy King-drums.
The New Yorker has warily described McKay as "funny and touching, ceaselessly clever and scarily talented."
McKay co-created and starred in the award-winning off-Broadway hit Old Hats and has written three acclaimed musical biographies - I Want to Live!, the story of Barbara Graham, the third woman executed in the gas chamber at San Quentin, Silent Spring: It's Not Nice to Fool Mother Nature, an exploration of environmental pioneer Rachel Carson, and A GIRL NAMED BILL - The Life and Times of Billy Tipton, named one of the Best Concerts of 2014 by The New York Times.

A recipient of People for the Ethical Treatment of Animals Humanitarian Award in recognition of her dedication to animal rights, Nellie is an annoyingly vocal advocate for feminism, civil rights and other deeply felt progressive ideals. She is currently part of the campaign to get horse-drawn carriages off the streets of New York City.

Nellie has released six full-length albums, including Normal As Blueberry Pie: A Tribute to Doris Day ("among the killer overhauls of American standards" - The New York Times) and her latest, My Weekly Reader, music of the '60s produced by Beatles engineer Geoff Emerick ("[Nellie] manifests more historical grasp than any psych band yet to show its hand. – Robert Christgau).

She has won a Theatre World Award for her portrayal of Polly Peachum in the Broadway production of The Threepenny Opera and performed onscreen in the films PS I Love You and Downtown Express, as well as writing original music for the Rob Reiner film Rumor Has It and contributing to the Emmy-winning documentary, Gasland.

Nellie contributed the forward to the 20th anniversary edition of The Sexual Politics of Meat, by Carol J. Adams. Her writing has also appeared in The Onion, Interview and The New York Times Book Review.
Visit Website
Watch Video
---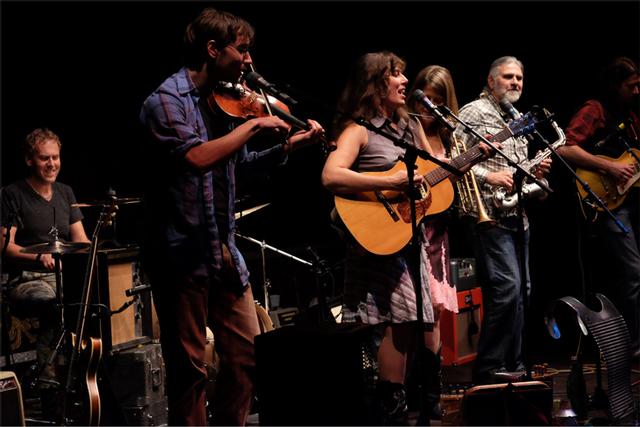 Mo Mojo
$10.00
Sunday
10/15
7:00 pm
Buy Tickets
Zydeco, Blues, Jazz, Folk, and much more from Jen Maurer and company. Celebrating Jen's birthday!!!
The female fronted group featuring Jen Mauer, includes three-part harmonies, accordion, fiddle, guitar, rub-board, sax, trumpet, harp, bass, percussion, and drums.
Mo' Mojo takes Zydeco music and infuses it with Americana, Cajun, reggae, rock & roll, funk, R&B, and African and Latin rhythms.
Mo Mojo loves the club experience with dancers, smiles, drinks, and good vibes all around. A local club is what we grew from and we'll always be appreciative of a venue that let's us get close and personal with our audience!
Mo' Mojo recently toured with the State Department on the American Music Abroad Program to play the following countries: Haiti and the Dominican Republic (2014); Belize, Panama, Mexico, Barbados, and Colombia (2015).
Visit Website
Watch Video
---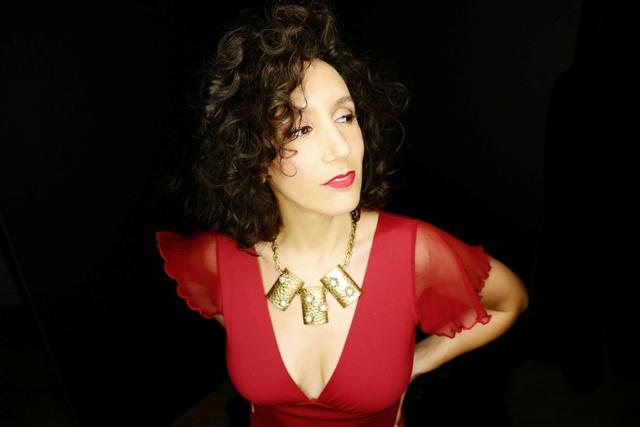 Gabrielle Stravelli Quartet
$20.00
Thursday
10/19
8:00 pm
Buy Tickets
Jazz Vocalist Extraordinaire makes Cleveland debut with her NYC group Live at Nighttown!
As featured with Wynton Marsalis and the Lincoln Center Jazz Orchestra. Playing music from her new CD "Dream Ago"
Award-winning vocalist Gabrielle Stravelli has garnered critical acclaim and a loyal following through her original songs and her unique take on material from the New American songbook as well as classic standards by artists as varied as Pink Floyd and Duke Ellington, Dolly Parton and Johnny Mercer. A trained actor, Gabrielle has a soulful sensitivity for the story in the lyric and was called "a powerhouse of individual expression" by David Finkle of The Village Voice.
In January 2017, Gabrielle released her third album, "Dream Ago" comprised primarily of original material co-written with bassist Pat O'Leary. The album received a five-star review from DownBeat Magazine and garnered raves from the Huffington Post, Scott Yanow of LA Jazz Scene and Tony Frankel of LA's Stage and Cinema among others. In March Gabrielle and her trio toured the album for ten days traveling from Philadelphia across the Midwest.
She immediately followed the tour with a week in Los Angeles as a master teacher for YoungArts, a national organization that organizes week-long intensives for artists 14-18 years old and connects them with professionals currently working in their chosen field. In April Gabrielle was invited by the US Embassy in Azerbaijan to perform at a gala celebrating 25 years of diplomatic relations between the US and Azerbaijan. Gabrielle's group collaborated with Sevda Alekperzade, Azerbaijan's most prominent jazz vocalist on an arrangement symbolizing the collaboration between the two countries, which was performed at the gala for 400 dignitaries and heads of state.
Stravelli's group headlined the 2016 Eleuthera All That Jazz Festival in Eleuthera, Bahamas and headlined an international tour sponsored by the US State Department's American Music Abroad program for 2015/2016. Out of hundreds of applicants, the Gabrielle Stravelli Ensemble was one of just 10 bands sent around the world to foster cultural diplomacy through music. The tour took her to Moldova, Azerbaijan, Slovenia and Malta, where her quartet taught workshops and masterclasses during the day and performed concerts at night. In the fall of 2015 she premiered a new song cycle, Rooms of Light, written by world-renowned jazz pianist, Fred Hersch with lyrics by award-winning poet Mary Jo Salter. That project was proceeded by a run of solo shows at Feinstein's/54 Below which won her a second rave review from the New York Times.
"Ms. Stravelli's emotional intelligence coincides with a phenomenal voice that she wielded with an easygoing confidence and impeccable taste."
- Stephen Holden, New York Times
Visit Website
Watch Video
---

Diego Figueiredo & Chuchito Valdes
$30.00
Friday
10/20
8:30 pm
Buy Tickets
Saturday
10/21
8:30 pm
Buy Tickets
Brazil meets Cuba when these two masters of guitar and piano take the Stage Live at Nighttown!!
Brazilian guitarist Diego Figueiredo is a virtuoso with an infectious, joyful feeling that will leave you amazed and happy. Don't miss this opportunity to discover this incredible artist.
Diego Figueiredo is an extraordinary fast rising star among the world's greatest jazz guitarists. His superb technique, timing and imagination have made him one of the hottest international names right now. He has a very unique skills and his concert have been a great success in more than 50 countries around the world.
He has already released 23 CDS, 3 DVDs and a book and he has received awards twice at the "MONTREUX JAZZ FESTIVAL" as one of the greatest guitarists in the world. Diego Figueiredo performs one amazing concert uniting technique and emotion in a fusion of Brazilian music and jazz.
?Diego Figueiredo is a brilliant musician who keeps the tradition of the true essence of Brazilian music and at the same time can be extremely virtuous , modern and innovative.
Chuchito Valdés, following in the footsteps of his famed father Chucho Valdés and grandfather Bebo Valdés, continues the legacy of great piano players form Cuba.
With influences of Caribbean rhythms and jazz, Chuchito creates an exciting and energetic blend of spicy music that drives audiences wild. This piano master captivates with his sensitivity and drives excitement with his dynamic band.
Chuchito has recorded and performed piano with the world renown Cuban band, Irakere, which he led for two years. He has also performed at festivals, clubs and concerts throughout the world: from Cuba and the Caribbean to North America, South America, and Europe.
Chuchito is recognized as a master of Cuban music including Son, Danzon, Cuban Timba and Guaguanco. He has also extensively studied classical music including harmony and composition. His original compositions and arrangements draw on classical harmonic and structural techniques. In his performances, Chuchito's music draws on many styles including Afro-Cuban Latin Jazz, Bebop, Danzon, Cha-Cha-Cha, Son Montuno and much more. Chuchito Valdés currently resides in Cancun, Mexico and is a frequent performer in the United State and Canada.
"Chuchito Valdés displays the hell-bent intensity and daredevil technique of the elder Valdés-qualities recognized worldwide as hallmarks of Cuban Jazz." - Neil Tesser / The Reader (Chicago's Art & Culture Guide) and author of The Playboy Guide to Jazz

Diego Figueiredo Trio Live in Concert in São Paulo Brazil


Diego Figueiredo Duo (hold onto your seat)


Diego solo performing "Stella by Starlight"


Diego Figueiredo wins the Festa Nacional da Música Award in Brazil
---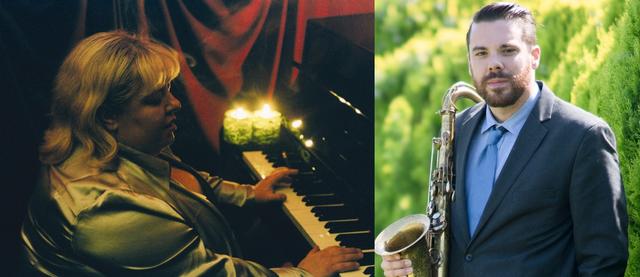 Jackie Warren / Joshua Smith Duo
$10.00
Sunday
10/22
7:00 pm
Buy Tickets
Dynamic Duo featuring Jackie Warren-piano, & Joshua Smith-sax (based in SF CA) live at Nighttown!
A native of Colorado, pianist Jackie Warren originally came to Ohio to study classical piano at Oberlin Conservatory with Sedmara Zakarian Rutstein, where she graduated with a B.M. in performance. While at Oberlin, she also studied jazz arranging, composition, and theory with Wendell Logan, who became a mentor to her, and encouraged her to study jazz piano with Neal Creque and jazz improvisation with Kenny Davis. Jackie received a M.M. from Cleveland State University in classical piano performance, studying with Andrius Kuprevicius and Daniel Barber, but continued her lessons with Creque, and has been based in Cleveland ever since.
Jackie performs regularly as a soloist, but has her own jazz trio, which includes bassist Peter Dominguez and drummer Ron Godale. She also arranges and plays salsa and Latin jazz with percussionist Sammy Deleon y Su Orquesta. In addition to these groups, Jackie has performed locally and nationally with such artists and groups as David Fathead Newman, Benny Bailey, Clark Terry, Frank Morgan, Bobby Watson, Frank Foster, Jane Bunnett and the Spirits of Havana, Los Munequitos de Matanzas, Othello Molineaux, Donald Harrison, Gerald Wilson, Jimmy Heath, Impacto Nuevo, Humberto Ramirez, Cano Estremera, Tommy Olivencia, Tony Vega, Tito Rojas, Tito Puente, Jr., Hector Tricoche, Percy Sledge, King Solomon, the Tuscarawas Philharmonic, the Jazz Heritage Orchestra, the Cleveland Jazz Orchestra, and the Afro Cleveland Orchestra.
Jackie is also an educator and clinician, and has taught jazz arranging and composition and coached jazz combos at Oberlin. She is currently on the Jazz Studies Faculty at Cuyahoga Community College, Metro Campus. She is also on the faculty at the Cleveland Music School Settlement.
Joshua Smith is a saxophonist/multi instrumentalist residing in the San Francisco Bay area. He has been performing for the past 20 years with a wide array of notable jazz and creative musicians, beginning in his hometown of Cleveland, Ohio.
Joshua has performed in the straight-ahead jazz realm for the past 20 years. His current sidemen are the best of the San Francisco Bay area. Growing up, Smith began gigging at a very early age with older jazzmen of his hometown, Cleveland, Ohio... He was a member of "Greg Bandy's Young Lions'" and studied under saxophone iconoclast Ernie Krivda.
Joshua has since made his mark in the arena of avant-garde jazz and forward thinking jazz through performing with players like Joe Maneri, Cuong Vu, (of The Pat Metheny Group), Chris Jonas, trumpet legend Nate Wooley, Trevor Dunn, Todd Sickafoose, Myra Melford, Ben Goldberg,Carmen Castaldi, and drummer Scott Amendola in addition to many other notable players...
Additionally, he's performed with funk drumming legend Clyde Stubblefield, toured as a member of The Youngblood Brass Band, and bluegrass legend Peter Rowan...
He's been a member of The Scott Amendola Quartet for the last five years, having performed with guitar luminary Nels Cline, at John Zorn's NYC venue, The Stone.
In 2010 he acted as music director and contributing composer to the "Leave Me Alone" opera, an avant grade jazz opera written by Smith's good friend Harvey Pekar, at Oberlin College.
Visit Website
Watch Video
---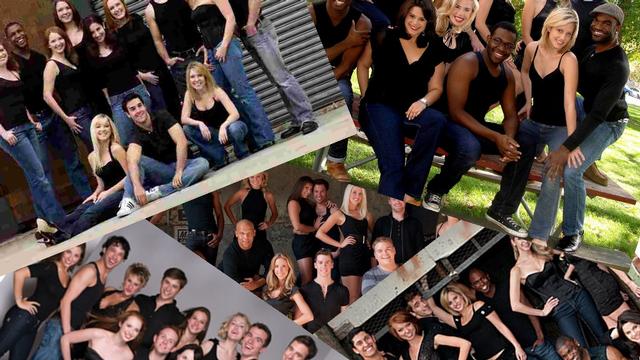 "Out There: BW Alumni Return to Cleveland"
$15.00
Monday
10/23
7:00 pm
Buy Tickets
Baldwin Wallace Musical Theater Alumni take the stage at Nighttown!
"Out There: BW Alumni Return to Cleveland"….
Proceeds for this first-ever BW alumni event go towards the Kyle Jean-Baptiste Foundation, in honor of Broadway performer and BW alumnus who passed away a couple of years ago.
Join us for an evening of music theatre as Baldwin Wallace University alumni perform selections live at Nighttown!
From lead roles on Broadway and London's West End to prime time television, film and more, students from Baldwin Wallace's Music Theatre (BWMT) program have garnered top acclaim for more than 20 years.
Recently ranked as number two of the top ten Music Theatre programs in the country by College Magazine, Program Director Victoria Bussert continues to lead students to successful careers.
Visit Website
Watch Video
---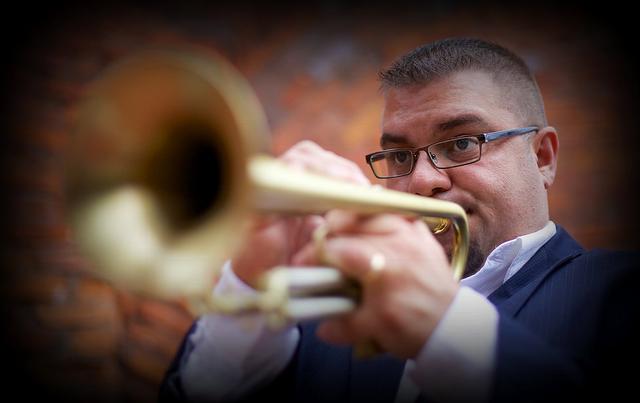 Mark Russo Quintet - Tribute to Horace Silver
$10.00
Wednesday
10/25
7:00 pm
Buy Tickets
North Coast Trumpeter leads Quintet playing the music of Jazz Legend Horace Silver live at Nighttown!
Featuring: Mark Russo-trumpet, Tim McDonald-sax, Anthony Fuoco-piano, Aidan Plank-bass, & Ricky Exton-drums.
Mark A. Russo is a freelance jazz trumpet player and music educator in the greater Cleveland area. He is currently the director of bands at Constellation Schools: Puritas Community Middle Schools and the former Director of the Garfield Heights High School "Music Express" Show Choir Combo.
Mr. Russo is currently promoting his latest project released on Bugles Media; his debut album entitled NEW AFFIRMATION, which features all original compositions and displays some of the extremely talented musicians on the Cleveland Jazz scene. Mr. Russo is one of the founding members of the Cleveland Jazz Revolution (CJR), an organization of improvising musicians whose goal is to create a stronger sense of community in Cleveland's Jazz Scene as well as a founding member of the JAZZ INITIATIVE which is an ensemble/group dedicated to the advocacy of jazz education in the Greater Cleveland area. In addition, he has been an adjudicator and Guest Artist for the Stow-Munroe Falls middle School Jazz Festival and the Green Local Jazz Festival.
As a performer, Mr. Russo has worked for Carnival Cruise Lines and has performed extensively with such local groups as Bobby Selvaggio's Hedectet Jazz Collective (HJC), The AVENUE from Jerry Bruno Productions, The Jerry Bruno Orchestra, Afterdark, The Tony Camarado Band, The Cleveland Jazz Orchestra, The DanJo big band, MOJO Generations Big Band, Transportation Boulevard, The Hermit Club Jazz Orchestra, The Swing City Big Band, Sophisticated Swing, Night Bridge and the Dan Zola Orchestra. He has shared the stage with such artists as Ken Peplowski, Curtis Fuller, Benny Golson, Carl Allen, Ingrid Jensen, John Bailey, Marvin Stamm, Allen Vizzutti, Randy Johnston, Wayne Bergeron, and Mike Lee. Mr. Russo has received recognition for his achievements in jazz winning Kent State University's Walter Watson Jazz Achievement Award (2001, 2002) and the BGSU Jazz Achievement Award (1998).
He has also studied trumpet and arranging with Todd Davidson, Brad Goode, Jeffery Halsey, Russell Schmidt, Chris Buzzelli, Jack Shantz, Michael Chunn, Dennis Reynolds, Chas Baker, and Paul Ferguson.
Horace Silver
From the perspective of the 21st century, it is clear that few jazz musicians had a greater impact on the contemporary mainstream than Horace Silver.
Silver worked with Stan Getz for a year, then began to freelance around NYC with such big-time players as Coleman Hawkins, Lester Young, Oscar Pettiford and Lou Donaldson. In 1953, he joined forces with Art Blakey to form a cooperative under their joint leadership. The band's first album, Horace Silver and the Jazz Messengers, was a milestone in the development of the genre that came to be known as hard bop. Many of the tunes penned by Silver for that record -- "The Preacher," "Doodlin'," "Room 608" -- became jazz classics. By 1956, Silver had left the Messengers to record on his own. The series of Blue Note albums that followed established him for all time as one of jazz's major composer/pianists.
Visit Website
---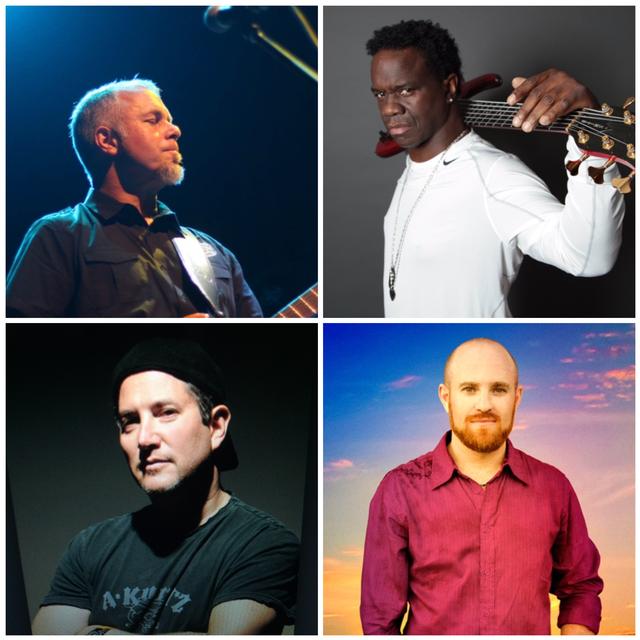 Chieli Minucci & Special EFX
$30.00
Thursday
10/26
7:00 pm
Buy Tickets
9:00 pm
Buy Tickets
Guitarist extraordinaire and Legendary Contemporary Jazz Group hit the stage at Nighttown! Playing music from their new CD "Deep as the Night".
Featuring: Chieli Minucci-guitar, Lao Tizer-keyboards, Jerry Brooks-bass, & Joel Rosenblatt-drums.
Guitarist, composer, and arranger Chieli Minucci is longtime leader of the Grammy-nominated jazz-fusion group SPECIAL EFX, featuring Chieli Minucci, a major force on the jazz and world music scene for 35 years. Besides writing and performing his own music, Chieli shares his guitar brilliance throughout the entertainment world. He has recorded and performed with many top artists, such as Celine Dion, Lionel Richie, Jennifer Lopez, Jewel, Mark Anthony, Michael Bolton, Anastasia, as well as jazz artists Kirk Whalum, Jeff Lorber, Norman Brown, Bernie Williams, Marion Meadows, Lao Tizer, Mindi Abair, Rick Braun, Gerald Veasley, Omar Hakim, and many others. Although renowned in the jazz and pop world, Chieli is also a gifted television and film composer. He has won 3 Emmy Awards and been nominated 10 times for his eclectic compositional work. His music can also be heard on the soundtracks of the films Bowfinger, Legally Blonde, Panic, and others. Chieli's original scoring work can be heard in live stage productions of Peter Pan, Dora the Explorer, Thomas the Tank Engine, and others.
Chieli Minucci & Special EFX released their 35th anniversary CD in spring of 2017, entitled, "Deep as the Night".
Visit Website
Watch Video
---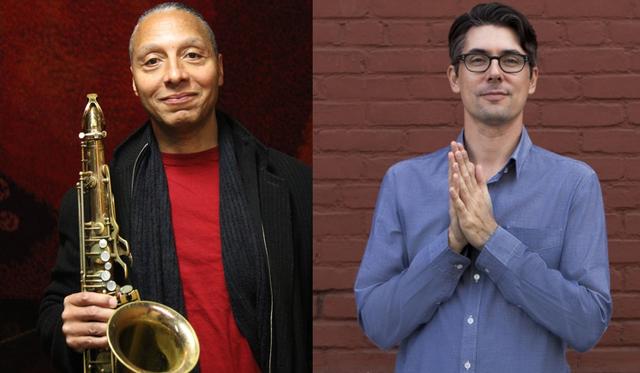 Ralph Moore with the Josh Nelson Tro
$20.00
Friday
10/27
8:30 pm
Buy Tickets
From Los Angeles, Ca.. Ralph Moore, Dynamic Saxophonist from the Tonight Show Band with Kevin Eubanks, and also from the bands of Horace Silver, Freddie Hubbard, Cedar Walton, and JJ Johnson takes the stage at Nighttown with the exciting young LA pianist Josh Nelson & Trio.
Featuring: Ralph Moore-sax, Josh Nelson-piano, Alex Boneham-bass, & Dan Schnelle-drums.
Ralph Moore's last recording as a leader was entitled "Who It Is You Are"—words taken from a poem written by NJ poet laureate, Amiri Baraka. Twenty years later, Baraka has recently passed and some folks are asking the tenor saxophonist: "Where it is you've been?"
While Moore has not been on the jazz scene per se (he has been living in Los Angeles for the last 20 years), he, nonetheless, has never separated from the purity of the passion that drives him every day. Fifteen years playing tenor in the band for The Tonight Show with Jay Leno kept Moore on the left coast. During that time, Moore collaborated in a few cooperative jazz quartets — one in particular—aptly named "Escape from New York," featuring some of his Tonight Show co-horts, including drummer Marvin "Smitty" Smith and bassist Bob Hurst.
With The Tonight Show with Jay Leno well behind him now, Moore is poised to get back to what is intrinsically and innately who he is – a jazz musician playing and creating the music he loves.
Moore spent his college years at Berklee College of Music before making the sojourn to New York in 1981. In the 80s and early 90s, Moore was an in-demand sideman with with Dizzy Gillespie, Horace Silver, Freddie Hubbard, Ray Brown, Roy Haynes, J.J. Johnson, Cedar Walton, Bobby Hutcherson, McCoy Tyner, Roy Hargrove, Oscar Peterson, and Kenny Baron to name just a few. Moore has a number of fine albums out on Landmark (now 32 Jazz) Criss Cross, Concord, Reservoir and Savoy labels.
Josh Nelson
Born and raised in Southern California, Jsoh maintains an active and creative schedule as a jazz pianist, composer, teacher, and recording artist.
At 38 years old, he has already performed with some of the most respected names in jazz, including Natalie Cole, Anthony Wilson, George Mraz, Jeff Hamilton, Richard Galliano, Benny Golson, Sheila Jordan, Greg Hutchinson, John Clayton, Seamus Blake, Matt Wilson, Sara Gazarek, Dave Koz, Joe Chambers, Kurt Elling, John Pizzarelli, Lewis Nash, and Peter Erskine, to name a few.
In 2006, Josh was one of only twelve semi-finalists in the prestigious Thelonious Monk International Jazz Piano Competition.
Josh has recorded for countless albums, films, and TV shows, but also makes time for his own projects: Anticipation (2004), Let it Go (2007), I Hear a Rhapsody (2009), Discoveries (2011), and his new album Exploring Mars (2015).
Josh has collaborated with vocal talent Sara Gazarek for 10 years. Their new duo album "Dream in the Blue" was released in August 2016, also charting well on Billboard, iTunes, and Amazon.
Josh toured with legendary vocalist Natalie Cole for 6 years. He continues to tour with artists Sara Gazarek, Richard Galliano, Tom Scott, Miguel Atwood-Ferguson and Christian Howes.
https://www.facebook.com/ralphmooresax/
https://www.youtube.com/watch?v=4-17Dm9w6pg
http://www.joshnelsonmusic.com/about/
---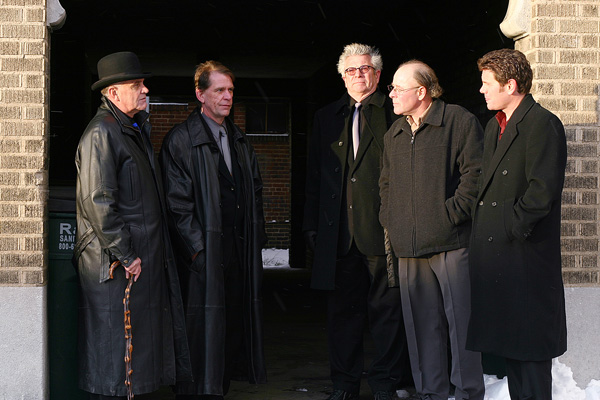 The Numbers Band (15-60-75)
$10.00
Saturday
10/28
8:30 pm
Buy Tickets
From Kent, Ohio! Celebrating their 47th Year! Northeast Ohio Jazz, Blues, & Rock Legends hit the Stage at Nighttown!
Featuring: Bob Kidney-guitar & vocals, Jack Kidney-harmonica, sax, keys, & vocals, Terry Hynde-sax, Bill Watson-bass, & Clint Alguire-drums.
15 60 75 The Numbers Band has been praised by almost every national music publication and several international publications since the beginning of their 30 years of live performances and recordings. Many fans are under the impression that the band remains obscure by choice. In fact, they have never been offered a contract from any recording company in the industry, ever.
The music "cannot be categorized", "it is undefinable", "too original". The music industry is not about music anymore. It is about selling products the public can relate to. After all, it is a business. Even "alternative" music has become a label. The founder of the band, Robert Kidney, explains, "The music industry, the media, and the tellsusourvision (TV) are defining for the American public what is good music by only playing and supporting what is profitable. We are taught to disregard everything that is not familiar. We (The Numbers Band) give the people our best. Our effort goes into being creative, unique and original. We define our own sound. There are no rules because we don't play the game. We are not in it for the game, we're in it for the music."
So, the band continues to create and evolve outside of the "Rock & Roll" establishment. The majority of the recordings were financed by friends who loved the music enough to put up their own money. Hundreds of photographs taken of the band in different stages of it's existence by different amazing people tell a story of intense performances, long nights, and the passing of time. Band members have come and gone, and returned again. Robert sees music as much more than an emotional release or a performance. It is a job, a job for which he demands respect and payment for services.
The title of the band has always aroused curiosity from fans. The fans called them The Numbers because it was easier than trying to get the figures right. Numbers had not been used in a name before, and the political climate in 1970 was quite Orwell-ian. Robert choose a sequence of numbers mentioned in a book written by Paul Oliver called The Blues Fell This Morning. In the chapter "The Jinx Is On Me", Oliver describes the Numbers Racket popular in Harlem in the 1950s and how dreams were analyzed as number sequences and used for placing bets. The band's music theory specialist, Terry Hynde, also discovered that 15 divided 15 is 1, 60 divided by 15 is 4, and 75 divided by 15 is 5. In a musician's world, "1, 4, 5," is referred to as the "universal progression".
The band resides in northeast Ohio. They have several recordings under their belt and more music than they can afford to release.
Visit Website
Watch Video
---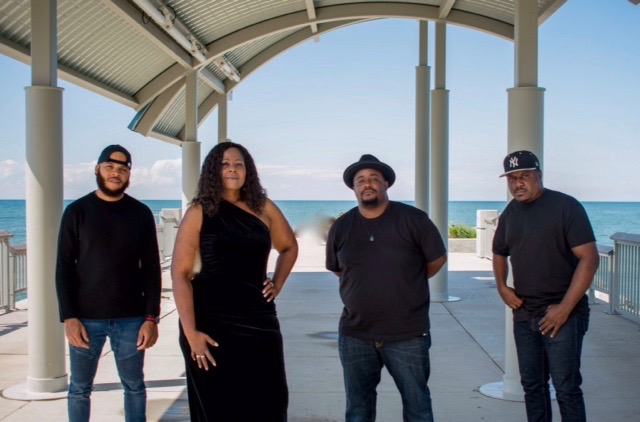 Chanelle McCloud & Chemistry
$20.00
Sunday
10/29
7:00 pm
Buy Tickets
"Profess" Chanelle McCloud & 4 Pc. group Chemistry seamlessly intertwines spoken word, story telling, and music Live at Nighttown!
Get ready for a musical and motivational experience unlike you have ever witnessed! "Profess" Chanelle R. McCloud seamlessly intertwines spoken word, story telling and music in an entertaining and inspiring artistry called the Motivational Experience TM. This unique delivery of song and words will keep the audience captivated and enthralled with its excitement, humor, depth, and a motivating message. Backed by the soulful and rhythmic sounds of Chemistry (the band), who has over 30 plus years of musical experience collectively, this Motivational Experience TM promises to be entertaining, empowering and uplifting.

Published poet, journalist, and award-winning educator "Profess" Chanelle R. McCloud has over a decade of experience motivating and inspiring youth and adults. She has woven her years of experience as a soloist and vocalist in concert and gospel choirs such as The Jubilee Singers and Voices of Testimony with her theatrical involvement at Kent State University to create an enchanting and soulful experience that is truly a treasurable treat. She has been a featured performer at Larchmere Arts, Shore Cultural Center, and for many organizations including the American Cancer Society.

Chemistry (the band) like the scientific elements is a collaboration of different yet similar backgrounds, lifestyles, and characteristics that mold together to produce and form a musical experience like no other. Established officially in 2016, Chemistry consists of musically seasoned members Joseph Eff, Carlos "Pab" Franklin, and Paul Maximus Brown. These musicians are specialists in the genres of gospel, R&B, pop, hip hop, jazz, rock, and more. All of these men have played with several world-renowned artists such as Anthony Hamilton, Eric Robison, Teedra Moses, Geoffrey Golden, and the list goes on.

Together "Profess" Chanelle R. McCloud with Chemistry as the musical anchor will uplift, inspire, soothe, and move the souls of each audience member!
Watch Video
---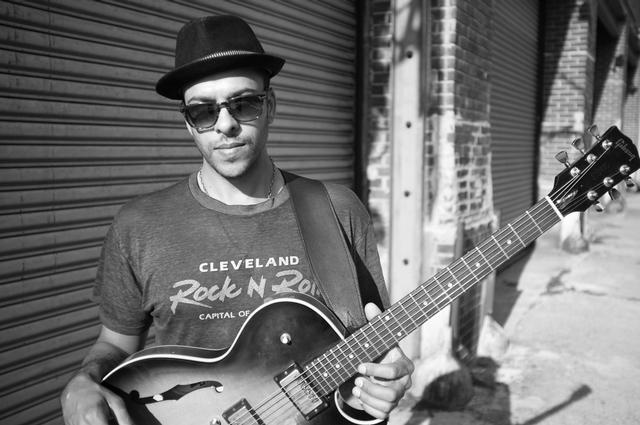 Seth L. Johnson Trio
$15.00
Thursday
11/02
8:00 pm
Buy Tickets
Guitarist and vocaliste extraordinaire & Cleveland Hts. Native now living in NYC back for hometown gig with NYC based Trio Live at Nighttown!
Featuring: Seth Johnson-guitar & vocals, Jordan Scannella-bass, Shirazette Tinnin-drums & percussion.
Seth L Johnson is an established guitarist, a passionate composer and dedicated educator. Having earned his Bachelor of Music in Jazz Performance from San Francisco State University, and his Master's degree from Mason Gross School of the Arts (under the tutelage of Vic Juris), Johnson grasps and interprets a well-rounded, expansive scope of musical genres. He plays Jazz, Western Classical, Afro-Cuban, Afro-Peruvian, Brazilian, African, Country, Funk, Bosa Nova, and Hip Hop.
Johnson was born in Buffalo, NY and raised in Cleveland, Ohio. There, he began playing and experimenting with guitars, at age 10. Largely self-taught, he developed individualistic approaches to music and his instrument-- prior to receiving formal training. Inspired by his first teacher, Cleveland blues guitarist John Christopherson, Johnson delved deeply into the blues and finger-style guitar. Thus, while thoroughly exploring the outskirts of the guitar's sound and timbre, and embracing his musical versatility, the blues has ultimately remained at the core of his style.
After a somewhat transient lifesyle- Cleveland to San Francisco, Chicago, and Paris, France- you'll presently find Seth L. Johnson living and teaching in New York, NY, and touring around the world. Life in Cleveland, New York, and travels have been (and continue to be) major influences throughout his career.
Over the last decade, Johnson has had the opportunity to share the stage or record with diverse and noteworthy artists such as Pharoah Monch, Jean Grae, Camp Lo, Andy Allo, Mob Deep, Hassan Hakmoun, Kaissa Doumbe, Lee Hogans, Enoch Smith Jr, Jerome Jennings, and countless others. Past festivals performances include The North Sea Jazz Fest (Rotterdam), Big Wig Hip Hop Festival (Singapore), SXSW, Tri-C Jazz Fest (Cleveland), Montreal Jazz Festival (Montreal), Riverside Jazz Festival (Jersey City), Pittsburgh Jazz Fest, Djangology Festival (Brooklyn), Gnawa Music Festival (Morocco).
Noteworthy recordings of late include SoNuvo- Now That You're Gone; Lee Hogans- What We Play Is Life; Shenandoah and The Night- 100 Wants; Chickentown- Doggies Don't Ride The Train; Shirazette Tinnin- Humility and many more to come later in 2017.
Johnson is also a member of the Brooklyn based supergroup People's Champs, whose members have performed internationally with Sharon Jones and The Dap Kings, Boy George, Beyonce and many others. As a leader Seth can be seen performing in such notable New York venues as The Blue Note Jazz Club, The Apollo Theatre, The Lambs Club, The Bitter End, The Rum House, Fat Cat, Smoke, Brooklyn Bowl, The Jazz Standard, Mercury Lounge, Zinc Bar, S.O.B.'s, Joe's Pub, Rockwood Music Hall among others.
Johnson's musical inspirations and enjoyments include, but are certainly not limited to: Jimmy Hendrix, Lenny Breau, Marc Ribot, Robert Johnson, John Coltrane, Billie Holiday, Antonio Carlos Jobim, Nina Simone, Erik Satie, James Blake, D'Angelo, Bjork, and Fiona Apple.
Visit Website
---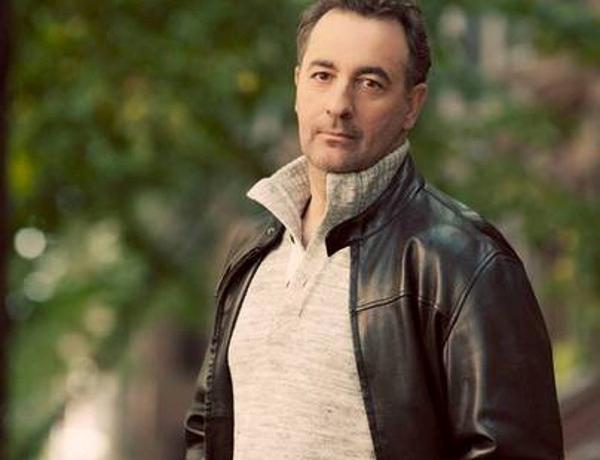 Alex Bugnon
$30.00
Friday
11/03
8:00 pm
Buy Tickets
10:00 pm
Buy Tickets
Saturday
11/04
8:00 pm
Buy Tickets
10:00 pm
Buy Tickets
Pianist and Contemporary Jazz Superstar & his group return for Big Weekend at Nighttown!
Montreux-reared Bugnon studied at a music conservatory in Paris before coming to America to continue at Boston's famed Berklee School of Music. He spent a lot of time playing not only jazz but gospel, gigging on that time-honored southern circuit. Upon graduation he moved to New York. After spending a year driving taxicabs and teaching French at the Berlitz School, he found initial work backing R&B stars such as Patti Austin & James Ingram and Keith Sweat. It was through backing Freddie Jackson that he made the contact at then-new Orpheus Records where he recorded his first two CDs Love Season (1989) and Head Over Heels (1991), making his deepest first impressions with R&B audiences as a soulful instrumentalist du jour. A switch to Sony's Epic Records family yielded 107 Degrees in the Shade (1991) and This Time Around (1993), upon which time he jumped to RCA Records for Tales from the Bright Side (1995). From there he segued into the four albums he did for Narada Records, an associated label that specialized in smooth jazz and new age.
Beyond his recordings, Alex has built a loyal fan base through constant touring on the club and jazz festival circuits. Just last year he passed the great Dizzy Gillespie's record of playing Washington, D.C.'s Blues Alley for 12 consecutive Thanksgivings with his own lucky 13th visit. That most recent gig found his new music from Going Home receiving quite the warm welcome. "People in their 40s, 50s and 60s that have all of my CDs were raving about the new songs," he beams. "At the same time, college students that are more likely to be Radiohead fans were coming up to me saying, 'I really dug that 'Silver Finger' song, man' - which was really nice to hear!"
Visit Website
Watch Video
---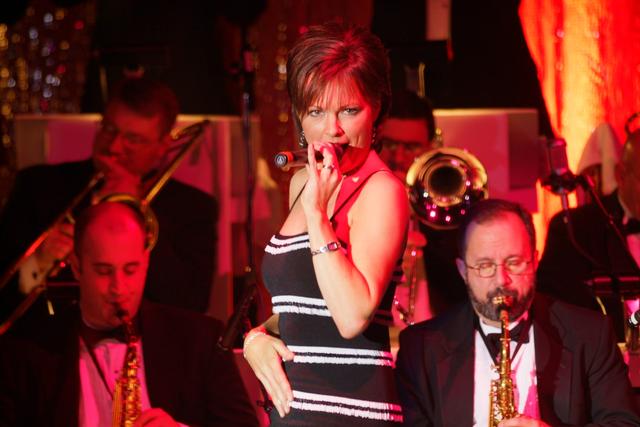 Helen Welch
$20.00
Sunday
11/05
7:00 pm
Buy Tickets
Jazz Vocalist extraordinaire From London, England and resident of NE Ohio, and group live on the Nighttown Stage!
Helen Welch is a critically-acclaimed vocalist whose live stage performances explore a diverse range of musical compositions, starting with the 1930s up through present-day. Whether she's singing Ella Fitzgerald, Peggy Lee and Sarah Vaughan, or Elton John, Sting and Randy Newman, Helen's sophisticated vocals and humor leave audiences breezily enchanted. The "Helen Welch experience" is perhaps best described by a fan who wrote on her Amazon page, "If you have a chance to see Helen perform, do it! You are in for a special treat."
A native of England, Helen is well-known throughout the United Kingdom for her musical theatre roles and 1-woman shows. Upon moving to the U.S. in 2003, she began appearing in venues throughout the Northeast. Her unique talents for choosing songs that stand the test of time and making them her own, and her ability to intimately engage her audience, quickly earned her a large and devoted following.
Helen is equally at home performing in intimate spaces for small groups as in outdoor amphitheatres in front of thousands. She appears in the region's most celebrated entertainment establishments including Severance Hall, Cleveland's Playhouse Square Center, Akron Civic Theatre, Blossom Music Center, the Chautauqua Institute and many more. She frequently guest-stars or headlines with world-class musical organizations such as The Cleveland Orchestra, The Columbus Symphony Orchestra, The Cleveland Pops Orchestra and The Akron Symphony to name just a few.
Visit Website
Watch Video
---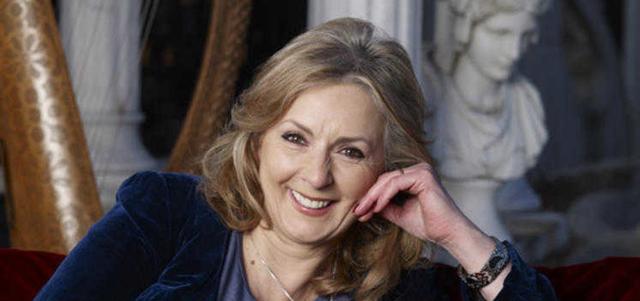 Moya Brennan
$30.00
Monday
11/06
7:00 pm
Buy Tickets
Direct from Ireland! First Lady of Celtic and her group back on Stage Live at Nighttown!
Lead vocalist from the Grammy Winning Irish Super Group Clannad!
When you walk the windswept hills and endless beaches of Donegal it all makes sense.
Timeless, elemental and carried heavenwards in soulful breath, Moya's voice reaches out to the farthest places but still touches the soul. She sings with an angel's voice, arousing a passion in every listener. Her music refreshes and heals, exciting the senses, bringing a sense of calm to tired hearts.
Always fresh, forever just a dream away Moya captures the essence of her homeland in all its cascading beauty, mystery and contradictions. Yet she sings from the heart to a world where hope, faith and joy are not just a dream."
Yes, it all makes sense and there are elements of these qualities in many of the world's great singers. Yet it is astounding that her voice goes from strength to strength. She stands as an Irish icon with the world as her stage.
In her music making, Moya has never been content to nestle within comfortable boundaries. From an early age she trod the boards with her father Leo in the dance halls, then became fixated with the likes of Joni Mitchell and the Beach Boys before going on to share, with her band Clannad, an enlightening discovery of the extraordinary wealth of Celtic history and melody on her doorstep.
Clannad sent tremors through the world of traditional music. With Harry's Game they took the Irish language and its melodies to places that it had never been before. Top of the Pops, major record contracts and world tours. The accolades followed -Ivor Novello and BAFTA awards plus, after several nominations, a Grammy award in 1999. Their music was fresh, vibrant and progressive.
Alongside all of this, Moya has developed an individuality which has already shown itself in her expanding body of work. When an artist's career can often be measured in months, hers spans decades. Through this clamorous journey, through school halls, folk clubs, festivals, discos, churches, the world's most renowned concert halls she has travelled purposefully and always focused. The power of her whispered tones and the beauty of her music touch the soul. Gently, yet persistently, her songs and her music are redefining Irish music.
Visit Website
Watch Video
---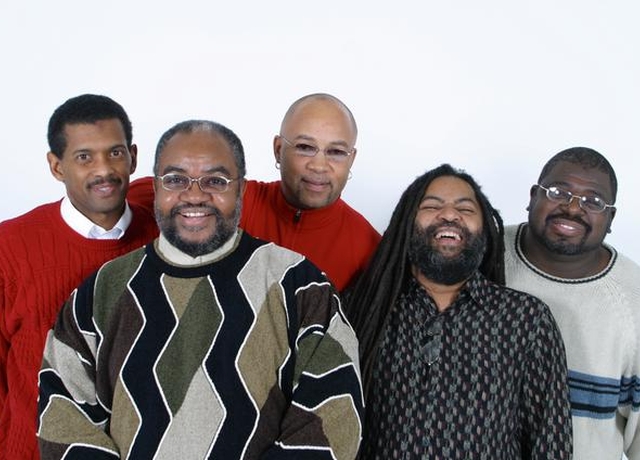 Horns & Things
$20.00
Friday
11/10
8:30 pm
Buy Tickets
Landmark North Coast Contemporary Jazz Group live at Nighttown!
Featuring: Ken LeeGrand-sax, J.T. Lynch-sax, Sakait Baksar-piano & keys, Derrick James-electric bass, & Ray Harvin-drums.
"Horns & Things" is the powerhouse contemporary jazz ensemble that has pleased audiences throughout the years! The group was founded by saxophonists J.T. Lynch and Ken LeeGrand. In an effort to find a place for their music, which could fit the modern genre and fulfill the needs if the Main Stream market, they teamed with Bassist, Derrick James, Keyboardist, Sakait Baksar and Drummer, Ray Harvin to form the nucleus of the band. Percussionist Bill Ransom has been an addition on various recording sessions and performances. This phenomenal group has been performing for over twenty years.
They have shared the spotlight with a who's who list of legendary performers from Dexter Gordon, Freddie Hubbard and Joe Sample; to contemporary artists that include; Pieces of a Dream, Najee, Ronnie Laws, Kim Waters, Alex Bugnon and Marion Meadows. Horn's & Things has opened for R&B artists such as El Debarge, Phillip Bailey, Millie Jackson and Kevin Eubanks. They have participated in jazz festivals, headlined in concerts and performed the college circuits. Horn's & Things has five recording projects, which includes three C.D.'s. "Till the Dawn," Northern Wind","Da Boss", and their most recent release "Get Your Hat On"
Regardless of the occasion, Horn's & Things has the crossover appeal that pleases audiences of all categories and have proven over the years that they are the dynamic, explosive and intense performers required to make your venue thrive.
Don't miss a Nighttown favorite with Horns & Things live at Nighttown.
Visit Website
Watch Video
---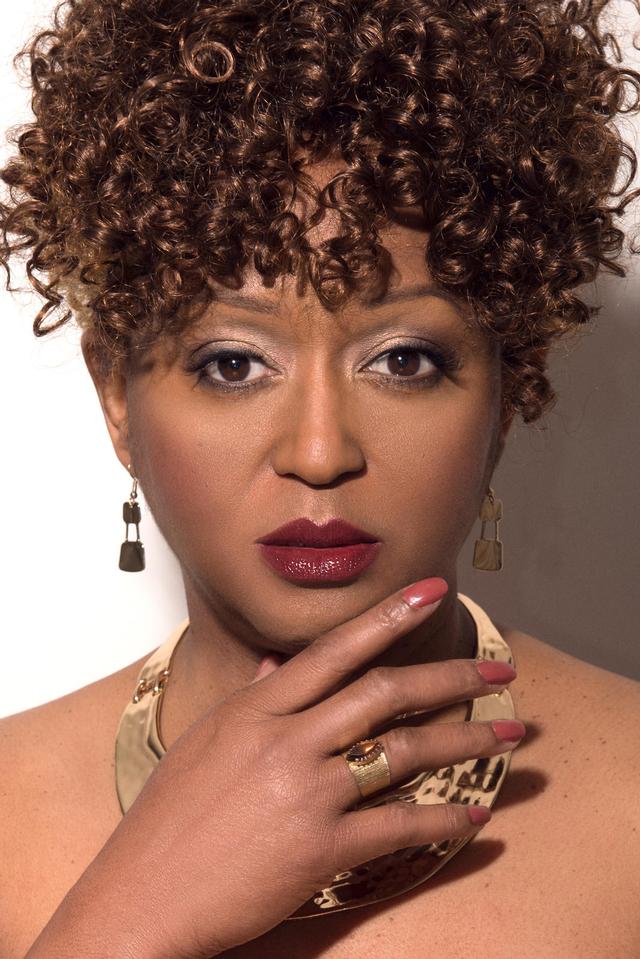 Sharon Rae North
$20.00
Saturday
11/11
8:30 pm
Buy Tickets
Contemporary Jazz Vocalist from Richmond, Virginia back in her home State for night of Cool Jazz with her group live at Nighttown!
Sharon Rae North is a talented songstress who sings jazz (straight- ahead, contemporary, smooth, standards). Her latest album, a Smooth Jazz/Adult Contemporary EP titled Sincerely Yours was a first ballot contender in the Best Jazz Vocal Album category for the Grammy Awards. Produced by two-time Grammy nominated hitmaker Chris "Big Dog" Davis dropped, the first single, a cover of Sting's "Sister Moon," immediately soared to #5 Billboard Most Added Smooth Jazz, #4 Smoothjazz.com Top 50 Albums and is charting and in rotation on playlists worldwide. It's charted in the U.S. and the U.K., where it reached #14 on the U.K. Soul Chart. Sincerely Yours is expected to be a juggernaut that will move her career in a whole new direction. .
Her last CD "Gee Baby" collection of straight-ahead jazz standards followed in the footsteps of her first studio CD, "The Way You Make Me Feel", a Smooth Jazz/Adult Contemporary project which continues to receive airplay in markets internationally and has received phenomenal reviews.
Sharon sounds just as good live as she does in the studio. She puts on a fabulous performance and has opened for many national acts, including Joe Sample and the Jazz Crusaders, Patti LaBelle. She has been included among opening acts for artists such Chaka Khan, Lalah Hathaway, Stanley Clark, Boney James, Chuck Mangione, Norman Brown, Poncho Sanchez, Marcus Johnson, Bob Baldwin and many others. Following her performances at the Jazz at Maymont festival in Richmond, Va. Baldwin has expressed an interest in working with her.
She has performed at venues throughout the U.S., including Atlanta's Georgia Aquarium, The Metropolitan Room in New York City, Natalie's in Columbus, Ohio, Blu Jazz+ in Akron, Ohio, Ritz Carlton Reynolds Plantation, Capital Ale Concert Hall in Richmond, VA, Sambuca in Atlanta, GA, the Hippodrome in Richmond, VA. Isaac Hayes Restaurant in Memphis, Twins Jazz in D.C., James River Cellars in Richmond, VA, Bayfest in Mobile, AL, CenterStage in Richmond, VA, Fridays at Sunset and Jazz at Maymont in Richmond, VA, Durham Summer Music Series in NC.
Sharon has performed and/or recorded with top musicians in the industry, including Chris "Big Dog" Davis (Maysa, Gerald Albright, Will Downing, Phil Perry, Alex Bugnon, etc.), vocalist/vocal arranger Fred "Freddyboy" Sawyers (Isaac Hayes, Will Downing), James Lloyd (Pieces of a Dream), piano virtuoso Frank "Buzz" Amato (Curtis Mayfield), Others include, Robert "Mousey" Thompson (James Brown) and Jimmy "Junebug" Jackson (Jimmy Smith), keyboardists Earl Fleming (Tyler Perry band and Sugarfoot's Ohio Players), the late Keith "Keecho" Rawls (Peabo Bryson and UniverSoul Circus).
Visit Website
Watch Video
---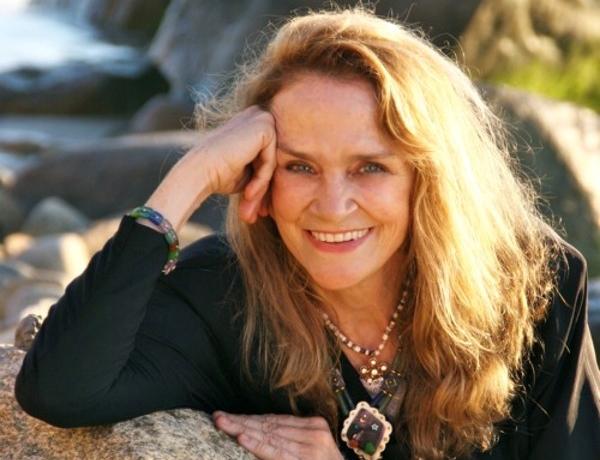 Kate Taylor
$20.00
Sunday
11/12
7:00 pm
Buy Tickets
Singer/Songwriter and Sister of James Taylor live at Nighttown!
With her East Coast based Trio playing music from her 1971 debut album "Sister Kate"!
Kate Taylor was born in Boston and raised up in Chapel Hill, North Carolina. She has a life surrounded by music, art and wit. Her father, Dr. Isaac Taylor, was a professor of medicine and Dean of the UNC Medical School at Chapel Hill. He had the soul of a poet. Her mother, Trudy Taylor, was a singer and an artist and craftsperson. Her brothers, Alex, James, Livingston and Hugh, are musicians, songwriters, performers and sailors. Kate sang as a youngster and had her first combo at 15. She recorded her first album; Sister Kate, in 1971 with Peter Asher. Her second album; Kate Taylor, was produced by her brother James for Columbia Records. Her third record; It's in There and It's Got to Come Out, was recorded at Muscle Shoals Sound Studios in Muscle Shoals, Alabama, and produced by Barry Beckett, the keyboardist in the famed Muscle Shoals Sound rhythm section. After starting her family, her performing schedule changed as she took time to raise her daughters. Her daughters are now launched and Kate is once again bringing her original songs and her favorite covers to her beautiful audiences. Her most recent albums include Beautiful Road and Fair Time!
THE STORY OF "SISTER KATE"
Kate Taylor released her first album, "Sister Kate", on the Atlantic Records' Cotillion label, in 1971.
In the early summer of 1969 Kate went to London to visit her brother James who had just finished recording his first record. It was on Apple Records, the Beatles' newly formed label. James introduced Kate to his producer Peter Asher, of the famed singing duo Peter and Gordon. Peter was now producing records for the Beatles.
One day James and Kate were invited to an afternoon gathering at Peter's country home outside of London.
Kate left London and came back home to the States. A month later, Peter called her on the phone, told her he was moving to Los Angeles and invited her to come to California to make a record.
As the record was being recorded, wonderful musicians contributed their talents and songs to it. Carole King, Linda Rondstadt, James, Peter, Elton John, Danny Kootch Kortchmar, and John Hartford were among the many artists who contributed songs, musicianship, or both to "Sister Kate".
The record was released and Kate went on tour. The first single off the record was an Elton John tune entitled "Country Comfort" from his newly released first album; "Tumbleweed Connection".
To this day, as Kate travels to perform, her audience continues to let her know just how much they love "Sister Kate". Often they appear with their copy of the now 46 year old record for Kate, at long last, to sign.
Visit Website
Watch Video
---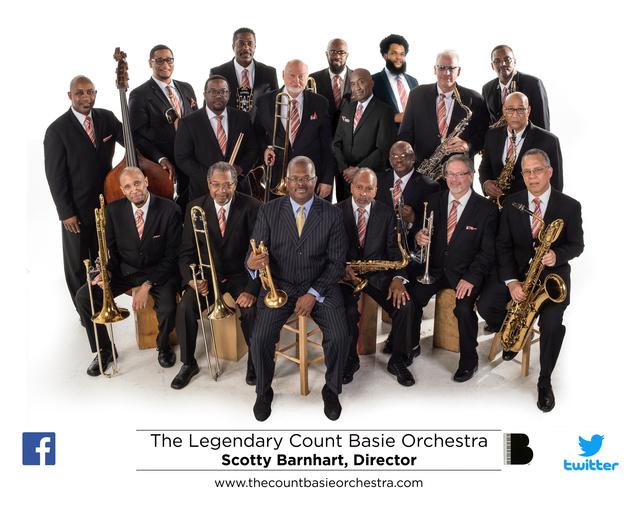 The Legendary Count Basie Orchestra
$40.00
Wednesday
11/15
7:00 pm
Buy Tickets
9:00 pm
Buy Tickets
Thursday
11/16
7:00 pm
Buy Tickets
9:00 pm
Buy Tickets
The Big Band in Jazz! The Legendary Count Basie Orchestra are returning to the Nighttown Stage!!
Directed by Scotty Barnhart. With Special Guest Vocalist Brianna Thomas.
20 Pc. Orchestra live on Nighttown Stage! Longest running group in Jazz History….82 Years Strong!!!!
2015 marked the 80th Anniversary of The Count Basie Orchestra. William "Count Basie" (1904-1984) started his orchestra in Kansas City in 1935, and proceeded to develop and maintain one of the greatest jazz orchestras in music history. With Mr. Basie's meticulous attention to detail, selecting the very best musicians, and making sure that every tune could be danced to, The Count Basie Orchestra soon became the favorite for everyone to listen and dance to with it's irresistible Kansas City Swing beat.
Count Basie was able to get many of the greatest instrumentalists and vocalists in jazz to be a part of his orchestra, including Billie Holiday, Lester Young, Sweets Edison, Joe Jones, Joe Williams, Snooky Young, Frank Foster, Thad Jones, Frank Wess, and Clark Terry amongst others.
The orchestra has played many times for Kings, Queens, and other members of Royalty around the world. Appeared in movies, television shows, tv and radio commercials, won every respected jazz poll in the world at least once, and has 18 Grammy Awards, the most for any orchestra.
Today, under the leadership of it's Director, Scotty Barnhart, The Count Basie Orchestra is traveling the world celebrating it's 80th Anniversary and continuing the excellent standards in swinging and shouting the blues with precision, and continuing to be "The Most Explosive Force In Jazz".
Visit Website
Watch Video
---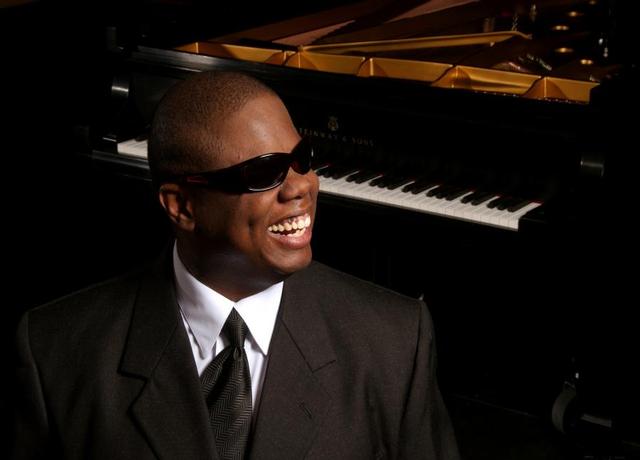 Joe McBride Trio
$20.00
Friday
11/17
8:30 pm
Buy Tickets
Playing a tribute to Ray Charles!!
Vocalist, pianist, & Heads Up Recording Artist returns back to Cleveland for one concert on the Nighttown Stage!
Featuring: Joe McBride-piano & vocals, TBA-bass, TBA-drums.
Not even blindness can stop Joe McBride. His status as one of today's most popular contemporary jazz musicians is rooted in a solid foundation of talent. Born in 1963 in Fulton, Missouri, he began playing piano at age four and started singing in high school. As a teenager, McBride contracted a degenerative eye disease and eventually lost his eyesight, but his passion for music was never impaired. He continued his studies at the Missouri School for the Blind and at Webster University in suburban St. Louis. McBride trekked to the sunny shores of San Diego for a while before enrolling at North Texas State University to study jazz and performance.
Joe McBride has released seven highly acclaimed CD's, including his latest "Looking For a Change" on Concord/Heads Up International records.
McBride added another significant title to his impressive discography with the July 2009 release of Lookin' for a Change. On this recording he features songs originally written and recorded by a range of pop luminaries, including Gnarls Barkley, Coldplay, John Mayer, Seal and Jill Scott, and reinterprets them via straightahead jazz arrangements.
"To be honest, I really wanted to try to reach a different audience with my new album," McBride says. "I'm all about growth. It's all about making the old things new. It's okay to look back for just a moment, but the more important idea is to keep our eyes on the future."
This will be Joe's first concert back in Cleveland in over two years. Don't miss the return of the fantastic Joe McBride to Nighttown!
Visit Website
Watch Video
---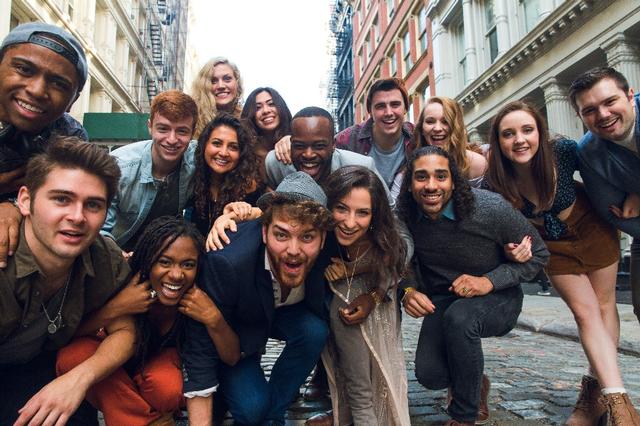 "XTreme Music Theater Concert"
$15.00
Monday
11/20
7:00 pm
Buy Tickets
Baldwin Wallace Musical Theater Senior Class
Performing songs from Rent, Aladdin and Edges.
Hot on the heels of what has been an exhilarating four years of training at Baldwin Wallace University, join the Music Theatre seniors as they return to Nighttown to share a brand new show.
BW's music theatre seniors leave for their NYC debut in April,
From lead roles on Broadway and London's West End to prime time television, film and more, students from Baldwin Wallace's music theatre (BWMT) program have garnered top acclaim for more than 20 years.
Recently ranked as number two of the top ten Music Theatre programs in the country by College Magazine, Program Director Victoria Bussert continues to lead students to successful careers.
Click here for Plain Dealer article "Baldwin Wallace University's Victoria Bussert has molded talent, lighted the way for Broadway-bound actors"
Visit Website
Planning a
reception

,

wedding,

b

usiness
meeting,
graduation, birthday or B'nai Mitzvah?

. . . . . . . . .think Nighttown!
We give you the best package in town at a price that won't break the bank. And everything is included at no extra charge. Our experience is as accommodating as our atmosphere. Private function spaces from 20 - 150. Valet parking available.
To book your party, call Brendan Ring directly at

216-952-9133

Nighttown uses Yamaha Pianos exclusively


For more information about the

Yamaha C-7

,
The New

Avant

Grand Piano or any of the Yamaha pianos,
Please contact Mattlin-Hyde at (440) 449-6180
Nighttown drums provided by




www.fortunedrums.com
Nighttown/JWP graphic designer
Kathy Kelly
216-941-5439



Gerry Paluck RPT

Registered Piano Tuner/Technician

(216) 346-9308
www.gerrythetuner.com
Looking for great music
on the radio
and the web?
Check out the
Nighttown / Jim Wadsworth Productions
Radio Guide. Updated 10/10/15

Radio List (in pdf)
Thanks to
Bruce Amsel
for
compiling and keeping the list up to date!!!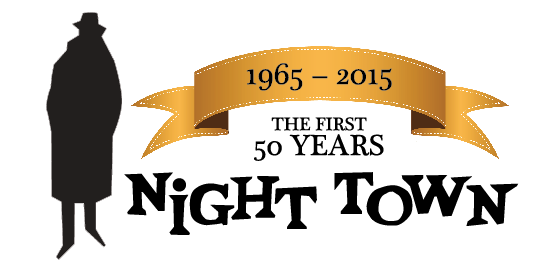 12387 Cedar Road (top of Cedar Hill)
Cleveland Heights, OH
216-795-0550
No need to make an additional table reservation -
it's already included with your concert tickets!!
www.nighttowncleveland.com
Map to
N
ight
t
own
Producers of All the Great Music at Nighttown
Call us for Music for your Private Event
216-721-5624 jwadsworth@aol.com
www.jwpjazz.com

To Purchase Concert Tickets

No need to make an additional table reservation -
it's already included with your concert tickets!!








"Late Night at Nighttown"
Fridays Moss Stanley on piano 10:30PM - 1:00AM No cover
Saturdays Jackie Warren on piano 10:30PM - 1:00AM No cover







Monday, October 2 "The Last 5 Years" featuring Corey Mach & Keri Rene Fuller 7 PM $15.
Concert version of THE LAST FIVE YEARS, a musical by Jason Robert Brown.
Broadway actor and star of Great Lakes Theatre Festival's The Hunchback of Notre Dame Corey Mach joins his co-star Keri René Fuller for this emotionally powerful and intimate musical about two New Yorkers who fall in and out of love over the course of five years. Baldwin Wallace Musical Theatre alums.



Wednesday, October 4 Brandon Coleman Quartet featuring Noah Preminger 7 PM $10.
Rapidly rising Guitarist hits the stage at Nighttown! Featuring music from his new CD "Infinite Loop".
Featuring: Brandon Coleman-guitar, Noah Preminger-sax, Matt Wiles-bass, & Jeff Mellott-drums.



Thursday, October 5 Vanessa Rubin / Don Braden Organ Quintet 8 PM $30.
World Class Vocalist and Saxophonist team up to lead All Star Organ Group live at Nighttown!
Featuring: Vanessa Rubin-vocals, Don Braden-sax, Duncan McMillan-Hammond B-3, Perry Hughes-guitar, & Gayelynn McKinney-drums.



Friday, October 6 Morgan Mecaskey & Nate Jones 8:30 PM $10.
North Coast Singer/Songwriters and Company Live at Nighttown!



Saturday, October 7 Antoinette Tredanary 8:30 PM $10.
Exciting North Coast Vocalist makes her Nighttown debut! Live on Stephens Green Patio.
Featuring: Antoinette Tredanary-vocals, Dr. John Petrone-piano, other musicians TBA.



Monday, October 9 Eric Andersen 7 PM $20.
Legendary Singer/Songwriter and Trio hit the Stage at Nighttown!



Tuesday, October 10 Paul Ferguson / Greg Abate Quintet 7 PM $10.
Sax Master Greg Abate & Trombone virtuoso and leader of the CJO Paul Ferguson co-lead Quintet Live at Nighttown!
Featuring players from the CWRU Jazz Program and More!



Wednesday, October 11 Benny Bennack Quartet 7 PM $15.
From NYC! Jazz Trumpet Master and Vocalist makes Cleveland debut with his NYC live at Nighttown!
Featuring: Benny Bennack-trumpet & vocals, Takeshi Ohbayashi-piano, Alex Claffy-bass, & Joe Peri-drums.



Friday & Saturday, October 13 & 14 Nellie McKay 8:30 PM Both Nights $30.
Back by Popular Demand! Singer Songwriter, Pianist, & Comedienne Live on the Nighttown Stage for Two Big Nights!



Sunday, October 15 Mo Mojo 7 PM $10.
Zydeco, Blues, Jazz, Folk, and much more from Jen Maurer and company. Celebrating Jen's birthday!!!


Thursday, October 19 Gabrielle Stravelli Quartet 8 PM $20.
Jazz Vocalist Extraordinaire makes Cleveland debut with her NYC group Live at Nighttown!
As featured with Wynton Marsalis and the Lincoln Center Jazz Orchestra. Playing music from her new CD "Dream Ago".



Friday & Saturday, October 20 & 21 Diego Figueiredo & Chuchito Valdes 8:30 PM $30.
Brazil meets Cuba when these two masters of guitar and piano take the Stage Live at Nighttown!!



Sunday, October 22 Jackie Warren / Joshua Smith Duo 7 PM $10.
Dynamic Duo featuring Jackie Warren-piano, & Joshua Smith-sax (based in SF Ca.) live at Nighttown!



Monday, October 23 "Out There: BW Alumni Return to Cleveland" 7 PM $15.
Baldwin Wallace Musical Theater Alumni take the stage at Nighttown!
"Out There: BW Alumni Return to Cleveland"….
Proceeds for this first-ever BW alumni event go towards the Kyle Jean-Baptiste Foundation, in honor of Broadway performer and BW alumnus who passed away a couple of years ago.



Wednesday, October 25 Mark Russo Quintet - Tribute to Horace Silver 7 PM $10.
North Coast Trumpeter leads Quintet playing the music of Jazz Legend Horace Silver live at Nighttown!
Featuring: Mark Russo-trumpet, Tim McDonald-sax, Anthony Fuoco-piano, Aidan Plank-bass, & Ricky Exton-drums.



Thursday, October 26 Chieli Minucci & Special EFX 7 & 9 PM $30.
Guitarist extraordinaire and Legendary Contemporary Jazz Group hit the stage at Nighttown! Playing music from their new CD "Deep as the Night".
Featuring: Chieli Minucci-guitar, Lao Tizer-keyboards, Jerry Brooks-bass, & Joel Rosenblatt-drums.



Friday, October 27 Ralph Moore with the Josh Nelson Trio 8:30 PM $20.
From Los Angeles, Ca.. Ralph Moore, Dynamic Saxophonist from the Tonight Show Band with Kevin Eubanks, and also from the bands of Horace Silver, Freddie Hubbard, Cedar Walton, and JJ Johnson takes the stage at Nighttown with the exciting young LA pianist Josh Nelson & Trio.
Featuring: Ralph Moore-sax, Josh Nelson-piano, Alex Boneham-bass, & Dan Schnelle-drums.



Saturday, October 28 The Numbers Band (15-60-75) 8:30 PM $10.
From Kent, Ohio! Celebrating their 47th Year! Northeast Ohio Jazz, Blues, & Rock Legends hit the Stage at Nighttown!
Featuring: Bob Kidney-guitar & vocals, Jack Kidney-harmonica, sax, keys, & vocals, Terry Hynde-sax, Bill Watson-bass, & Clint Alguire-drums.



Sunday, October 29 Chanelle McCloud & Chemistry 7 PM $20.
Profess Chanelle McCloud & 4 Pc. group Chemistry seamlessly intertwines spoken word, story telling, and music Live at Nighttown!


Thursday, November 2 Seth L. Johnson Trio 8 PM $15.
Guitarist and vocaliste extraordinaire & Cleveland Hts. Native now living in NYC back for hometown gig with NYC based Trio Live at Nighttown!
Featuring: Seth Johnson-guitar & vocals, Jordan Scannella-bass, Shirazette Tinnin-drums & percussion.



Friday & Saturday, Nov. 3-4 Alex Bugnon 8 & 10 PM each night $30.
Pianist and Contemporary Jazz Superstar and his group back on stage at Nighttown for Big Weekend!



Sunday, Nov, 5 Helen Welch 7 PM $20.
Jazz Vocalist extraordinaire From London, England and resident of NE Ohio, and group live on the Nighttown Stage!



Monday, Nov. 6 Moya Brennan 7 PM $30.
Direct from Ireland! First Lady of Celtic and her group back on Stage Live at Nighttown!
Lead vocalist from the Grammy Winning Irish Super Group Clannad!



Friday, November 10 Horns & Things 8:30 PM $20.
Landmark North Coast Contemporary Jazz Group live at Nighttown!
Featuring: Ken LeeGrand-sax, J.T. Lynch-sax, Sakait Baksar-piano & keys, Derrick James-electric bass, & Ray Harvin-drums.



Saturday, Nov. 11 Sharon Rae North 8:30 PM $20.
Contemporary Jazz Vocalist from Richmond, Virginia back in her home State for night of Cool Jazz with her group live at Nighttown!



Sunday, November 12 Kate Taylor 7 PM $20.
Singer/Songwriter and Sister of James Taylor live at Nighttown!
With her East Coast based Trio playing music from her 1971 debut album "Sister Kate"!



Wed. & Thurs. Nov. 15-16 The Legendary Count Basie Orchestra 7 & 9 PM Both Nights $40.
The Big Band in Jazz! The Legendary Count Basie Orchestra are returning to the Nighttown Stage!!
Directed by Scotty Barnhart. With Special Guest Vocalist Brianna Thomas.
20 Pc. Orchestra live on Nighttown Stage! Longest running group in Jazz History….82 Years Strong!!!!



Friday, November 17 Joe McBride Trio 8:30 PM $20.
Playing a tribute to Ray Charles!!
Vocalist, pianist, & Heads Up Recording Artist returns back to Cleveland for one concert on the Nighttown Stage!
Featuring: Joe McBride-piano & vocals, TBA-bass, TBA-drums.



Mon Nov 20 "XTreme Music Theater Concert": Baldwin Wallace Musical Theater Senior Class 7 PM $15.
Performing songs from Rent, Aladdin and Edges.


###