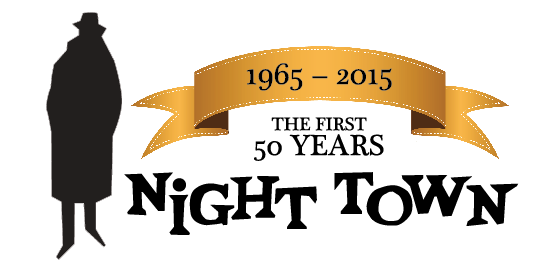 To Purchase Concert Tickets

No need to make an additional table reservation -
it's already included with your concert tickets!!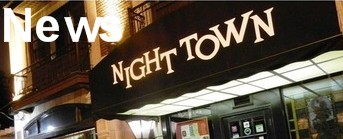 ---
New Shows Recently Added



8/22 Diego Figueiredo
8/27 Elijah Gilmore Quintet
8/30 Jason Marsalis & 21st Century Trad Band


---
Nighttown Patios are Open for Your Outdoor Dining Enjoyment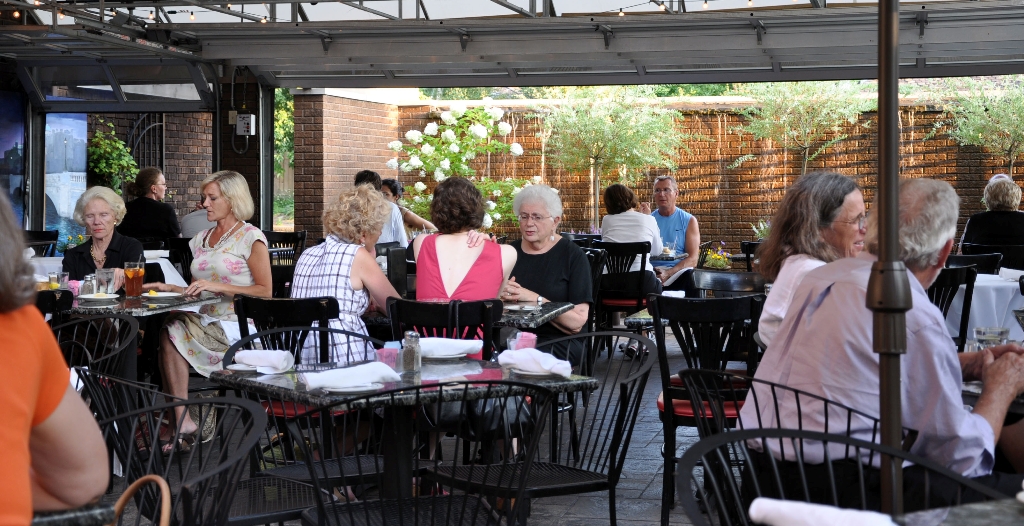 Stephen's Green

Nighttown's two famous patios, "Stephen's Green" and "The Secret Garden" are now open for the season. Enjoy your favorite Nighttown dishes on our beautiful three season patios. Lunch, dinner, and brunch on Sunday's.
---
"Late Night at Nighttown" ** Every Week **

Fridays
Moss Stanley
on piano 10:30PM - 1:00AM No cover
Saturdays
Jackie Warren
on piano 10:30PM - 1:00AM No cover
Nighttown Newsletter

Click he
re to sign up for the Nighttown newsletter. Subscribers receive advance notice and discounts to many of the shows.
Nighttown
Tickets

and Seating Policy
To purchase tickets click here, Do not make an additional table reservation - it is already included with your purchased tickets. All seats are General Admission. All seating is based on the time that you arrive for the show and based on how many people are in your party and where we have tables of that size. You may be sharing a table with other people.

---
Nighttown Student Discount Policy

Students up to age 26 are 1/2 off the regular price. Student priced tickets are only available the night of the show, are available only at the door, and are subject to availability. Students must have a photo ID from a generally-recognized high school, college or university. Full-paying ticket holders get priority on admission and seating. Certain select shows have no discount based on arrangements with the artist. On evenings when there are two shows (i.e. shows at 7 & 9PM), the discount is only good for the second show. Students under the age of 18 must be accompanied by an adult paying full price in order to be eligible for the discount.
---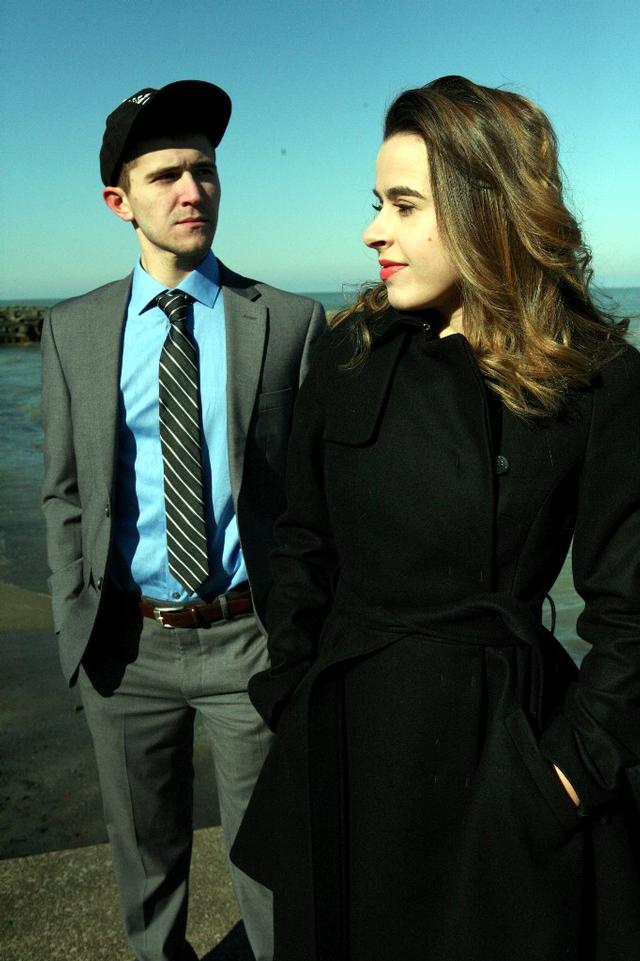 IN2ATIVE
$10.00
Thursday
8/10
8:00 pm
Buy Tickets
CIM Graduates, and Avant Garde Duo Kimberly Zaleski-Flute, & Trevor Kazarian-Cello, mix genres including classical, jazz, beat box, and more, with original compositions, and contemporary improvisational forms.
Adventurous new music Live at Nighttown!
Their motive has always been to emotionally connect with their audience while breaking the boundaries of two historically conservative, classical instruments.
Although classically trained at the Cleveland Institute of Music, IN2ATIVE's vibe is anything but traditional. This avant-garde duo, consisting of Kimberly Zaleski (flute) and Trevor Kazarian (cello) specializes in a fusion of musical genres, combining the street rhythms of beat-box with more contemporary improvisational forms, quite "out of the box." The combination and blending of musical styles, mixed with jamming high energy and beat-boxing swing creates a product that is sweet but also very passionate. All of their pieces are original compositions, inspired by events and experiences, both past and present.
This year, IN2ATIVE has been chosen as Musicians-in Residence at the Cleveland Clinic, an honor garnered from their consistent outreach initiative through both the Clinic and University Hospitals. They are also performing and teaching artists on the roster of the Center for Arts-Inspired Learning Agency (CAL). Through CAL, they have programmed both performances and workshops for children ranging in age from pre-school through high school. They are very excited to present their music for students at Penn State University this fall 2016.
IN2ATIVE was the first prize winner for the 2014 Young Artist Initiative Competition as part of the Ohio Arts Presenters Network Conference.

Quoted by Jim Walker, former principal flute of the LA Philharmonic: "[IN2ATIVE] is one of the freshest concepts in today's music scene. The musicians are first rate and their music is only innovative, but appealing to all listeners."
IN2ATIVE has also been reviewed in CMUSE music news by Andrea Caccese: "The music created by avant-garde, flute and cello duo, [IN2ATIVE] offers a great example of how two apparently different musical cultures can come together and create something truly astonishing."
Visit Website
Watch Video
---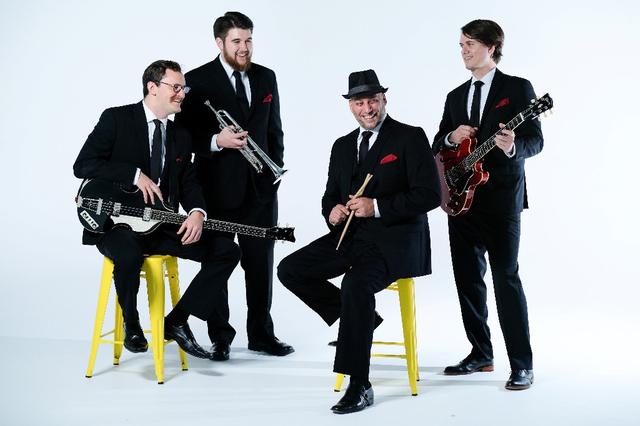 The Four Freshmen
$30.00
Friday
8/11
6:00 pm
Buy Tickets
8:00 pm
Buy Tickets
Legendary Vocal Group returns to Nighttown!
Featuring: Jon Gaines, Bob Ferreira, Stein Malvey, & Tommy Boynton.
The Four Freshmen have released over 60 albums, won numerous DownBeat and JazzTimes readers' polls, and have been honored with the Satchmo Award for unique and enduring contribution to the living history of jazz.
The Four Freshmen remain the Acclaimed Masters of Harmony presenting their unique brand of vocal pop harmony of headlining concerts around the globe. As the Wall Street Journal proclaims, "Long live The Four Freshmen, may they never graduate."
TOMMY BOYNTON is the newest member of The Four Freshmen, singing 1st tenor and playing bass. Growing up in Aurora, Co., his musical journey began in the 3rd grade, singing in a children's chorus, and studying piano and drums. Tommy's love for music lead him to Phil Mattson's prestigious School for Music Vocations in Creston, Iowa. He then graduated from the New England Conservatory in Boston, MA, where he studied with Dominique Eade and Ran Blake. Boynton continued to share his love and passion for music by returning to SMV to teach. Tommy has shared the stage with several Grammy nominated musicians, including jazz pianist Fred Hersch, and critically acclaimed jazz vocalist Kate McGarry. While on the road, he does miss his kitties, Alice and Little Brother, more than anything.
STEIN MALVEY sings the 2nd tenor and plays guitar with The Four Freshmen. He began his musical journey at age four, studying piano at St. Olaf College in his hometown of Northfield, MN. Growing restless with classical repertoire, he discovered guitar at age 12, and fell in love. Just two years later he was playing guitar professionally. He graduated with a Bachelor of Music degree in guitar performance from Lawrence University Conservatory of Music. Stein spent years in both the New York and Minneapolis music scenes, recording and touring with groups in many genres: rock, pop, r&b, soul, funk, jazz, country, and avant-garde. When he isn't touring with The Four Freshmen, Stein lives in Los Angeles.
Jon Gaines was introduced to the world of music at the age of 5 when he began taking piano lessons from his grandmother in his hometown, Derry NH. By fifth grade, young Jon was expanding his musical talents to the trumpet, but it wasn't until Jon first heard a recording of Louis Armstrong that a passion was sparked. After high school, Jon attended the prestigious New England Conservatory where he furthered his studies in jazz improvisation. Along with all his instrumental studies on trumpet and piano Jon also undertook several years of vocal instruction before earning his bachelors degree in 2014.
BOB FERREIRA auditioned for The Four Freshmen in 1992 for bass voice and percussion while a music student at Central Washington University. The group asked Ferreira to join, presenting him with a difficult decision of whether or not to leave his academics behind in lieu of a career in entertainment. Bob is still pleased with his decision and has not looked back since. He enjoys being part of such an iconic musical legacy having performed in fifty states, ten countries, and on nine Freshmen recordings. When not on the road with The Four Freshmen, Ferreira occasionally freelances as a drummer in Las Vegas.
Visit Website
Watch Video
---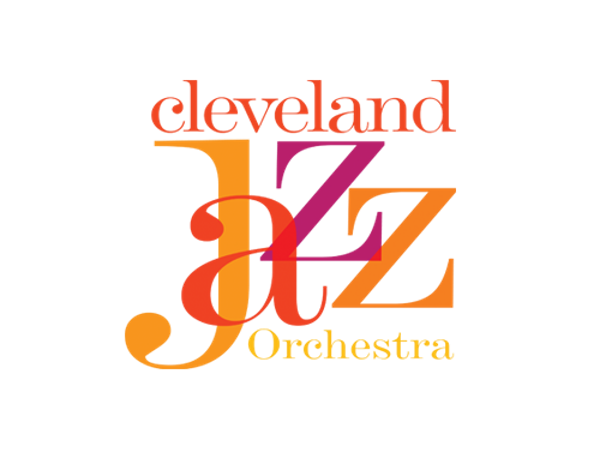 Cleveland Jazz Orchestra featuring Vince Mastro
$25.00
Saturday
8/12
8:30 pm
Buy Tickets
North Coast's leading Jazz Orchestra live on Nighttown Stage! Under the direction of Trombonist & Composer/Arranger Paul Ferguson.
With Special Guest Vocalist Vince Mastro sings Cy Coleman and Mel Torme.
Cleveland favorite Vince Mastro joins The Cleveland Jazz Orchestra in a concert featuring music of Cy Coleman ("The Best is Yet to Come", "I've Got Your Number", "If They Could See Me Now") and Mel Torme. Join Howie Smith, Jack Schantz, Jim Rupp and the rest of the gang under the leadership of Paul Ferguson.
Vince Mastro is a former Deca Recording Artist. He's been a vocalist with The Musical Theater Project since 2004. Vince will be appearing at the Smith Center in Las Vegas this November for the fourth time.
For 30 years, The Cleveland Jazz Orchestra has been Northeast Ohio's premier jazz voice. Led by Paul Ferguson, the CJO promotes jazz in its historical and contemporary forms, through concerts with gifted jazz musicians, arrangers, composers and educators in northeast Ohio.
Paul Ferguson has been director of Jazz Studies at Case Western Reserve University since 1988. A graduate of the University of Akron and the Eastman School of Music, Paul has traveled with the Tommy Dorsey and Glenn Miller bands as lead trombonist and arranger and currently fills those functions with the Cleveland Jazz Orchestra. Paul was principal trombonist of the Canton Symphony from 1989-98 and at various times has also performed with the Cleveland Orchestra, Cleveland Opera, the Ohio Chamber Orchestra, Apollos's Fire, the Cleveland Chamber Brass, the New Hampshire Festival Orchestra and various groups across Northeast Ohio. In 1995, Paul was the recipient of the Gil Evans Fellowship in Jazz Composition.He has two recordings–"Blue Highways", recorded with the RIAS Big Band of Berlin, and "Friends", recorded with his own orchestra. Last summer, Paul taught at an International Jazz Seminar in Zarautz, Spain, wrote three arrangements for the Glenn Miller Orchestra and wrote three arrangements for the Cleveland Pops for use on the Drew Carey show.
Visit Website
Watch Video
---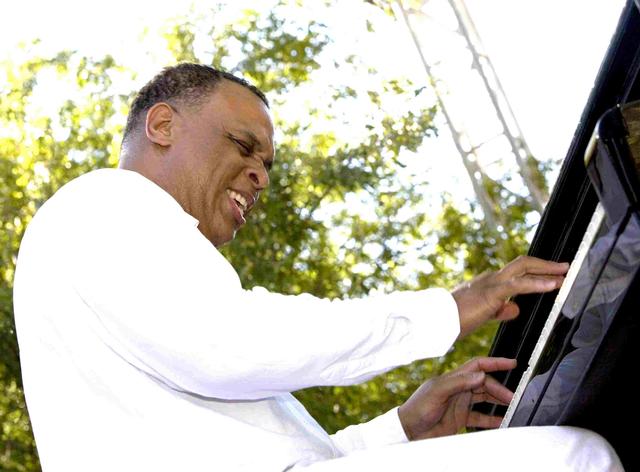 Chuchito Valdes
$30.00
Sunday
8/13
7:00 pm
Buy Tickets
From Cuba! Piano Virtuoso and his group return to Nighttown!
Chuchito Valdés, following in the footsteps of his famed father Chucho Valdés and grandfather Bebo Valdés, continues the legacy of great piano players form Cuba.
With influences of Caribbean rhythms and jazz, Chuchito creates an exciting and energetic blend of spicy music that drives audiences wild. This piano master captivates with his sensitivity and drives excitement with his dynamic band.
Chuchito has recorded and performed piano with the world renown Cuban band, Irakere, which he led for two years. He has also performed at festivals, clubs and concerts throughout the world: from Cuba and the Caribbean to North America, South America, and Europe.
Chuchito is recognized as a master of Cuban music including Son, Danzon, Cuban Timba and Guaguanco. He has also extensively studied classical music including harmony and composition. His original compositions and arrangements draw on classical harmonic and structural techniques. In his performances, Chuchito's music draws on many styles including Afro-Cuban Latin Jazz, Bebop, Danzon, Cha-Cha-Cha, Son Montuno and much more. Chuchito Valdés currently resides in Cancun, Mexico and is a frequent performer in the United State and Canada.
"Chuchito Valdés displays the hell-bent intensity and daredevil technique of the elder Valdés-qualities recognized worldwide as hallmarks of Cuban Jazz."
- Neil Tesser / The Reader (Chicago's Art & Culture Guide) and author of The Playboy Guide to Jazz
Watch Video
---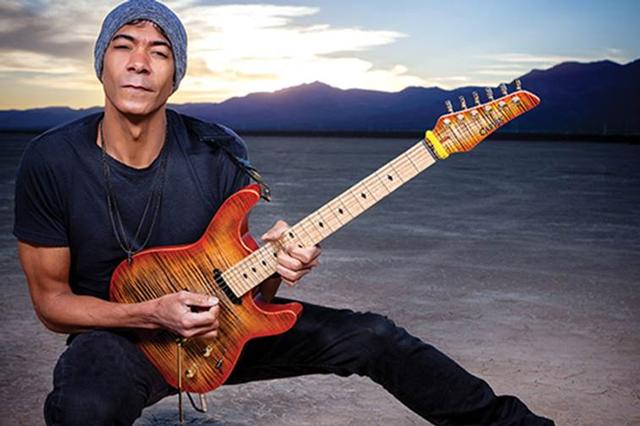 Greg Howe
$20.00
Monday
8/14
7:00 pm
Buy Tickets
Electric Guitar Master & Trio Live at Nighttown!
Featuring: Greg Howe-Guitar, Stu Hamm-Bass, & Gianluca Palmieri-Drums.
In his 30 year career, Greg Howe has produced, written and arranged nine solo instrumental studio albums along with two collaboration albums with Richie Kotzen of the Winery Dogs. In addition, Howe has contributed to a long list of albums/records by other artists.
Howe has also developed a solid reputation as a technical innovator, particularly for his strong utilization of tapping, unusual time signatures and his "hammer-on from nowhere" legato method. His self-titled debut album "Greg Howe" is ranked tenth best shred album of all time by Guitar World Magazine.
Greg Howe has collaborated with artists such as Dennis Chambers, Victor Wooten, Richie Kotzen, Jason Becker, Billy Sheehan, Stu Hamm, Simon Phillips, Marco Minneman, John Wetton, Dave Weckl, Bernie Worrell, Gregg Rolie, Eddie Jobson, and many others.
He's also made a name for himself as a stellar sideman and session musician with artists like Michael Jackson, Justin Timberlake, Christina Aguilera, Rihanna, Enrique Iglesias, and many more
His TV appearances include The Grammy's, American Music Awards, The Tonight Show, The Today Show, The Billboard Awards, Teen Choice Awards, just to name a few.
In 2006, Shrapnel Records celebrated Greg's 20 year career with ?Collection – The Shrapnel Years? – an album containing some of his best musical moments — comprised of musically technical ditties such as "Bad Racket" and "Joker's Wild," as well as the popular "Jump Start" and the funky "Howe 'Bout It." These tracks also contain standout performances by some of the greatest musicians in progressive music, including drummers Dennis Chambers and Atma Anur, Keyboardist Vitalij Kuprij, as well as bassists Billy Sheehan and Victor Wooten along with other world class players.
Musical trends may come and go, but you always know what's in store with Greg Howe, and this veteran guitarist certainly won't disappoint with his breathtaking showcase as one of the best rock/fusion players in the world.
Visit Website
Watch Video
---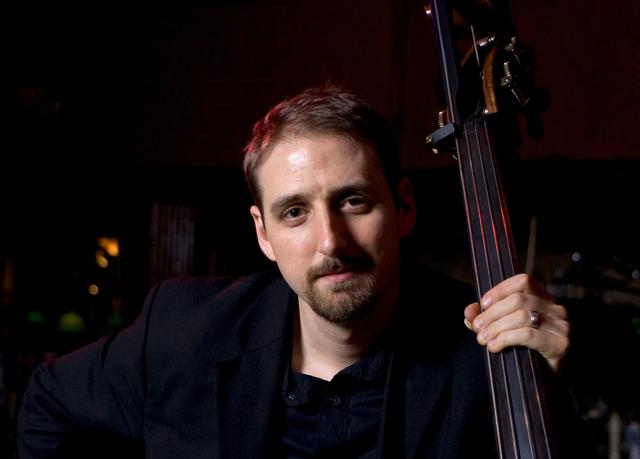 Joe Policastro
$10.00
Thursday
8/17
8:00 pm
Buy Tickets
Dynamic Acoustic Bassist from Chicago lead Trio. Featuring music from their new CD "Screen Sounds".
Featuring: Joe Policastro-acoustic bass, Dave Miller-guitar, & Mikel Avery-drums.
Chicago bassist, composer, and arranger Joe Policastro grew up in the fertile jazz, classical, and popular music scene of Cincinnati, OH. He studied Classical Double Bass Performance on full scholarship at Miami University. Joe earned his Bachelor of Music in Jazz/Studio Music from the College Conservatory of Music at the University of Cincinnati and his Master of Music in Jazz Studies from DePaul University in Chicago. After performing and recording in Germany, he settled in Chicago where he quickly established himself an in-demand musical voice as both performer and composer/arranger. He has performed and recorded with jazz luminaries such as Diane Schuur, Jeff Hamilton, Howard Levy, Phil Woods, Tim Ries, Ira Sullivan, Howard Alden, Rick Margitza, Jim Snidero, David "Fathead" Newman, and Billy Hart.
He leads the Joe Policastro Trio, and the group has two albums featuring his writing, arranging, and performing: 2013's West Side Story Suite For Jazz Trio and 2016's Pops! He also leads and co-leads the Gerry Mulligan-esque ensembles, Jeru, and the Mulligan Mosaics Big Band and the Mulligan Mulligan Mosaics Nonet for which he has extensively written and arranged. As composer/arranger, his work can be heard on recordings by numerous artists including Ira Sullivan and the Rob Parton Big Band.
As an educator, he has been a Ravinia Jazz Mentor, a Lecturer of Jazz Studies at DePaul University, and he is currently on faculty at Morton College, the Chicago Academy for the Arts, and the Midwest Young Artists Conservatory.
Visit Website
Watch Video
---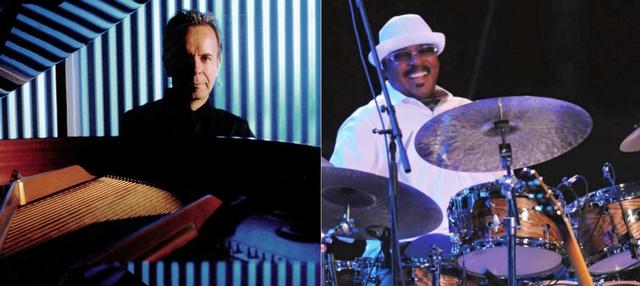 Bill Cunliffe Trio Featuring Harvey Mason / Opening Artist Joshua Breaksone
$25.00
Friday
8/18
8:30 pm
Buy Tickets
Pianist extraordinaire Bill Cunliffe leads Dynamic Trio featuring legendary drummer Harvey Mason Live at Nighttown!
Featuring: Bill Cunliffe-piano, Harvey Mason-drums, & Martin Wind-acoustic bass
Special Guest opening act Guitarist Joshua Breakstone.
Jazz pianist, composer and Grammy Award-winning arranger Bill Cunliffe is known for his innovative and swinging recordings and compositions. Bill began his career as pianist and arranger with the Buddy Rich Big Band and worked with Frank Sinatra, Joe Henderson, Freddie Hubbard, Benny Golson and James Moody. He has since established himself as a solo artist and bandleader, with more than a dozen albums under his name.
His latest recording is the Bill Cunliffe Trio album "River Edge, New Jersey," with bassist Martin Wind and drummer Tim Horner, released in April by Azica Records.
Other recent releases include his Overture, Waltz and Rondo for jazz piano, trumpet and orchestra. Bill performed the work with trumpeter Terell Stafford and the Temple University Symphony Orchestra, conducted by Luis Biava. The recording won Bill his fifth Grammy nomination, in the Best Instrumental Composition category.
Bill wrote the score for the film "On the Shoulders of Giants," Kareem Abdul-Jabbar's homage to the Harlem Rens basketball team of the 1920s and '30s. The movie recently received an NAACP Image Award for Best Documentary. Bill's soundtrack was nominated for Best Album.
Bill was awarded a Grammy for Best Instrumental Arrangement for "West Side Story Medley," on the album "Resonance Big Band Plays Tribute to Oscar Peterson" (Resonance Records, 2009). In addition to receiving five Grammy nominations, he is a two-time Emmy nominee.
In 2010, Bill was named a Distinguished Faculty Member of the College of the Arts at Cal State Fullerton. Bill was the 1989 winner of the Thelonious Monk International Piano Competition.
You will have only begun to scratch the surface by identifying the masterful Harvey Mason as just a drummer. His precision time keeping and versatility have placed him among THE most in-demand and most recorded session drummers of all-time. His tumbling tom-tom fills and the lickity slick synchronization between his hi-hat cymbals, snare and bass drums are instantly recognizable signatures.
He's been hired by everyone from Barbra Streisand to James Brown to Mary J to Herbie Hancock to Jennifer Hudson to Frank Sinatra to John Legend to the London Symphony Orchestra. He has won four 1st place plaques from Modern Drummer magazine's annual studio poll and has been the first call drummer for the Academy Awards ceremonies on 25 occasions.
Joshua Breaksone
"His flowing lines on up-tempo cookers are impeccably clean and fiery, bearing the mark of a first-rate improviser, while his chordal work on heartbreaker ballads is the final word in finesse," has raved Guitar Player Magazine.
With 22 recordings out as a leader with Breakstone stays busy touring Japan, Europe and everywhere in the US.
"Breakstone is, simply, a tasteful and melodic master." - Jazz Inside Magazine
Visit Website
Watch Video
---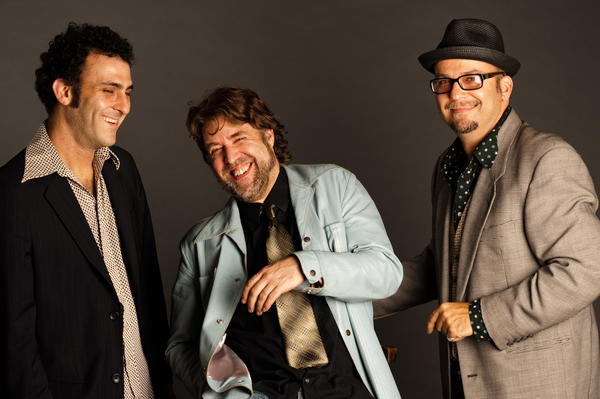 Dred Scott Trio & Tom Scott
$20.00
Saturday
8/19
8:30 pm
Buy Tickets
Cutting Edge NYC based pianist and NE Ohio Native brings his East Coast Based Trio to Nighttown.
Featuring: Dred Scott-piano, Ben Rubin-bass, & Diego Voglino-drums.
Special Guest Opening Act: Tom Scott (Dred's Brother)-piano and vocals.
"The compositions and performances balance heady modernism with accessibility, demonstrating a cheeky playfulness in the process. We need to hear more from this strong, distinct voice." sharrone cohen JAZZ TIMES
Dred Scott Trio (Tuesday) This longtime working band, led by the sly pianist-raconteur Dred Scott, recently released "Going Nowhere" (Ropeadope), a good showcase for its puckish but aggressive take on postbop aerodynamics. The trio's acclaimed weekly residency here has ended, after a productive six years — but this one-nighter kicks off a new one, the last Tuesday of every month. nate chinen, NEW YORK TIMES
The Dred Scott Trio gives off an intimate, anything-can-happen vibe...sometimes swinging hard and sometimes careening out of control. The feeling of ramshackle spontaneity...is something of a front for sophisticated, multi-segmented piano trio compositions. Philip Booth, RELIX
"Pianist Dred Scott uses an irreverent veneer to disguise old-fashioned jazz scholarship, which buttresses his rich, well-rounded intonation and flair for phrasing." brit robson EMUSIC
"The hard-swinging group never gets too deep, which might actually be a good thing: Their music has the buoyant groove of gospel and the charming shuffle of the Big Easy on parade." NEW YORK MAGAZINE
Visit Website
Watch Video
---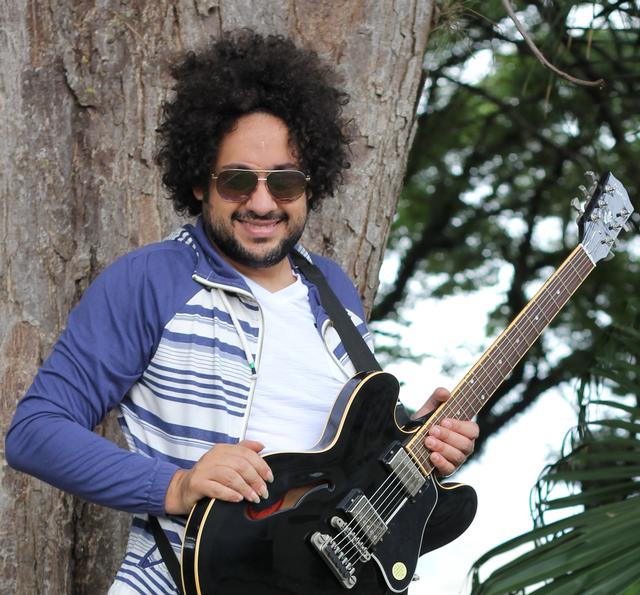 Diego Figueiredo
$20.00
Tuesday
8/22
7:00 pm
Buy Tickets
Amazing guitarist all the way from Brazil. Solo concert in follow up to his tremendous Tri-C Jazz Fest concert.
Special Guest opening artist Moises Borges.
Diego Figueiredo (pronounced fig-a-ray-do) is considered one of the most talented guitar players in the world today. He is the winner of several important competitions including the Montreux Jazz Competition and the VISA Prize. Diego has released over nineteen albums to date, three DVD's, and several instructional books. His music is a fusion between Jazz, Bossa Nova and Classical. Diego's unique interpretations, along with his phenomenal technique and emotion, has created an explosion of adoring fans and concert goers. Diego has performed in over forty countries around the world.
Diego Figueiredo was born in Franca, Brazil in 1980. At the age of four he used to strike poses carrying his small guitar. At six, he received a mandolin, which was kept in a very special place in his house. Diego played many instruments before choosing the electric guitar when he was twelve. By the age of fifteen, he was playing theaters and nightclubs throughout Brazil, playing both solo and with many renowned Brazilian musicians.
Most recently he accompanies the singer and songwriter Belchior in tours around Brazil and abroad, as well as with the French phenom Cyrille Aimée. He has played and shared the stage with Hermeto Pascoal, Larry Coryell, Geraldo Azevedo, Sebastião Tapajós, Demônios da Garoa, Vanusa, Renato Borghetti, Osvaldo Montenegro, Jair Rodrigues, Elomar, Toquinho, Tunai, Paulinho da Viola, Nando Cordel, Moraes Moreira, Fafá de Belém, Amelinha, Los Hermanos, Zeca Baleiro, Miyazawa and others.
With a variety of works already released, Diego is doing shows on the most important stages around the world enchanting and charming the public wherever he goes with his unique touch.

Diego Figueiredo Trio Live in Concert in São Paulo Brazil


Diego Figueiredo Duo (hold onto your seat)


Diego solo performing "Stella by Starlight"


Diego Figueiredo wins the Festa Nacional da Música Award in Brazil
Visit Website
Watch Video
---
Ben Sidran featuring Richie Cole
$25.00
Thursday
8/24
8:00 pm
Buy Tickets
Friday
8/25
8:30 pm
Buy Tickets
Vocalist, pianist, and Jazz Sage Ben Sidran and his group hits the Stage at Nighttown! With Special Guest Richie Cole on sax!
Featuring: Ben Sidran-piano & vocals, Leo Sidran-drums, Billy Peterson-bass, Bob Rockwell-sax, & special guest Richie Cole-sax.
Ben Sidran is widely recognized as the host of National Public Radio's landmark jazz series "Jazz Alive", which received a Peabody Award, and as the host of VH-1 television's "New Visions" series, which received the Ace Award for best music series.
A pianist, producer, singer and composer, he has recorded more than thirty solo albums, including the Grammy nominated Concert for Garcia Lorca, and produced recordings for such noted artists as Van Morrison, Diana Ross, Michael Franks, Rickie Lee Jones, Mose Allison and Steve Miller (with whom he co-wrote the hit song "Space Cowboy").
He is the composer of the soundtrack for the acclaimed film Hoop Dreams, and scored the documentary Vietnam: Long Time Coming, which won both the Aspen Film Festival audience award and an Emmy.
Sidran has authored two books on the subject of jazz, Black Talk, a cultural history of the music, and Talking Jazz, a series of conversations with inspirational musicians. He holds a PhD. in American Studies from Sussex University, Brighton, England, but has studiously avoided the academic life, preferring instead to spend his time performing, producing and writing. His latest works include the memoir, A Life in the Music and the groundbreaking text There Was a Fire: Jews, Music and the American Dream, along with the recordings Dylan Different and Don't Cry For No Hipster.
Richie Cole started playing alto saxophone when he was 10 years old in his home town of Trenton, New Jersey. Influenced by Sonny Rollins and Charlie Parker, Cole's talent and dedication won him a full scholarship from Downbeat Magazine to the Berklee School of Music in Boston.
His professional career began in 1969 when he joined the Buddy Rich Big Band. And after stints with the Lionel Hampton Big Band and the Doc Severinsen Big Band, Cole formed his own quintet and toured worldwide, doing a great deal to popularize bebop and his own "Alto Madness" style in the 70's and early 80's.
Cole has performed and recorded with the great vocalese artist Eddie Jefferson, the Manhattan Transfer, Bobby Enriquez, Freddie Hubbard, Sonny Stitt, Art Pepper, Tom Waits, Boots Randolph, and Nancy Wilson, to name just a few of his musical collaborations. Notably, Cole has performed at the Village Vanguard and Carnegie Hall as well as gave a command performance for the Queen of England.
Cole has recorded over 50 albums and CDs, including his top hit album "Hollywood Madness" (1979 Muse Records) and his tribute album to Leonard Bernstein, "Richie Cole Plays West Side Story" (1997 Music Masters Jazz). A prolific composer, Cole also finds time to arrange for full big bands, symphony orchestras and frequent performances at jazz festivals worldwide.
Richie Cole is recognized worldwide for the sweet sounds of his alto saxophone and the creativity behind his Alto Madness Orchestra.
Visit Website
Watch Video
---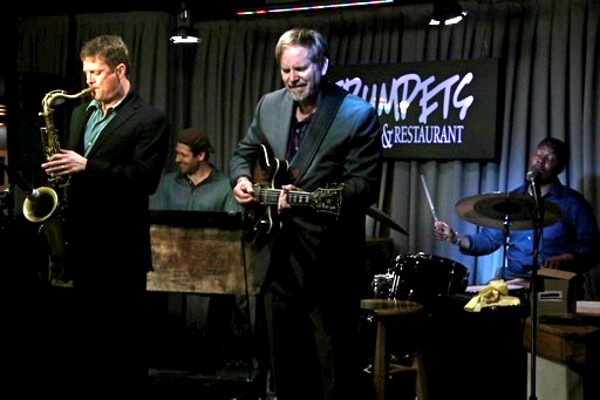 Dave Stryker Organ Quartet featuring Eric Alexander
$25.00
Saturday
8/26
8:30 pm
Buy Tickets
Guitar Master leads All-Star Quartet Live at Nighttown! Playing Music from his hit records "Eight Track" & "Eight Track II"
Featuring: Dave Stryker-Guitar, Eric Alexander-Sax, Jared Gold-Hammond B-3 Organ, & Byron Landham-Drums.
Whether you've heard guitarist Dave Stryker leading his own group (with 26 CD's as a leader to date), co-leading The Stryker/Slagle Band, or as a featured sideman with Stanley Turrentine, Jack McDuff, and many others, you know why the Village Voice calls him "one of the most distinctive guitarists to come along in recent years."
Dave's new CD "Messin' with Mister T", is a celebration of the man he worked with for over a decade — Stanley Turrentine, It went to #1 on JazzWeek Radio and stayed in the Top 50 for 20 weeks and has received great reviews including 4 1/2 stars in Downbeat magazine. Dave's last CD "Eight Track" was #9 for 2014 on the Jazz Week Radio Charts where it stayed for 20 weeks topping off at #3 for 3 weeks. Downbeat magazine picked it as one of the Top CD's of 2014, ran a feature article in the June 2014 issue on Dave, and voted him into the 2014 Downbeat Critics and Readers Poll for the 7th time.
Dave Stryker grew up in Omaha, Nebraska and moved to New York City in 1980. After establishing himself in the local music scene, he joined organist Jack McDuff's group for two years 1984-85. When McDuff wasn't on the road, they worked a steady four-night a week gig at Dude's Lounge in Harlem. After leaving McDuff, Turrentine asked Stryker to join his quintet. From 1986-1995 he played with the legendary saxophonist at all the major festivals, concert halls, and clubs throughout the world. With Turrentine, Stryker was able to play with such jazz greats as Dizzy Gillespie and Freddie Hubbard. The ten years playing alongside the tenor legend helped Stryker realize the importance of having his own sound.
With 19 CD's out under his own name and appearing as sideman on countless others, Eric Alexander has made his mark on the jazz world and documented his progress as a tenor master. He has a rich tone and an aggressive, driving style that grabs the listeners attention and doesn't let go.
At William Paterson College in New Jersey Eric advanced his studies under the tutelage of Harold Mabern, Joe Lovano, Rufus Reid, and others. "The people I listened to in college are still the cats that are influencing me today," says Alexander. "Monk, Dizzy, Sonny Stitt, Clifford Brown, Sonny Rollins, Jackie McLean, Joe Henderson--the legacy left by Bird and all the bebop pioneers."
During the 1990s, after placing second behind Joshua Redman in the 1991 Thelonious Monk International Saxophone Competition, Alexander threw himself into the whirlwind life of a professional jazz musician. He played with organ trios on the South Side of Chicago, made his recording debut in 1991 with Charles Earland, and cut his first album as leader in 1992.
In 2004, Eric signed an exclusive contract with HighNote Records, an independent jazz label based in New York City. There he has amassed a considerable discography of critically acclaimed recordings.
Visit Website
Watch Video
---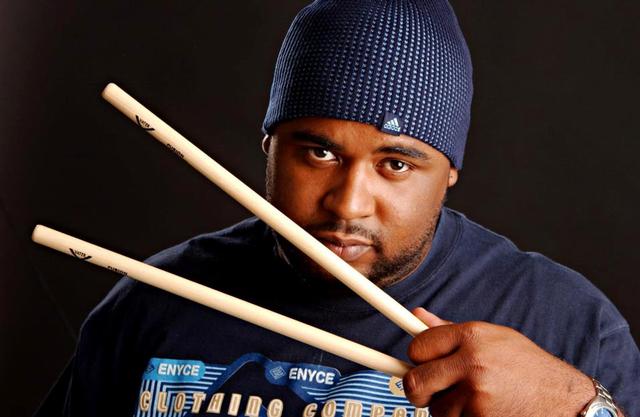 Elijah Gilmore Quintet
$15.00
Sunday
8/27
7:00 pm
Buy Tickets
Dynamic North Coast Drummer debuts music from his new CD "Return to Zen" with All-Star Great Lakes Band!.
Featuring: Elijah Gilmore-drums, Ed Ridley-piano, Russell Gelman-guitar, Brian Connell-sax, & Alfredo Guerrieri-electric bass.
Elijah Gilmore is a American jazz recording artist and composer; endorsed by Vater Drumsticks and Pork Pie Ddrums.
Elijah Gilmore is also the founder of The Levite Academy of Performing Arts located in Cleveland, Ohio.
Elijah has toured and shared the stage and studio with artist such as Joe Mcbride, Chuck Loeb, Gearld Veasly, Najee, Glady's Knight, Dave Mathews Band, Waymen Tisdale, Eddie Baccus Jr., Brian Cobertson, James Lloyd, Reggie Wooten, Jack Johnson, The Roots, P. Diddy, Outcast, Gearld Levert, Blessed Union Souls, O.A.R., Robert Randolph, Chad Szeliga (of Breaking Benjamin), Average White Band, Ben Tankard, Bone Thugs and Harmony, Mary Bridget Davies, Jack Hanan, Obed Shelton, Bobby Selvaggio, Ed Ridley, Tony Pulizzi, Mike Pope (Chick Corea), Lamar Gains Sr., and Dr. Dave Thomas to name a few.
Elijah currently tours with Joe McBride and recorded on Joe's latest album, "Looking For A Change", which topped the charts in the UK in the first couple of weeks of being released. "Looking For A Change" also received rave reviews in JazzTimes and DownBeat Magazine.
Elijah Gilmore believes in using music as a tool to bring our world together and can be found giving back to his Cleveland community through music ministry at Mt Gillion Baptist Church when he is not on the road.
Elijah Gilmore is a big supporter of Nighttown and of Our Cleveland music scene.
Watch Video
---
Jason Marsalis & 21st Century Trad Band
$20.00
Wednesday
8/30
7:00 pm
Buy Tickets
Back to the Future with Dynamic Vibraphone Master from New Orleans. In Person & Live at Nighttown with Quartet!
Featuring: Jason Marsalis-vibes, Austin Johnson-piano, Will Goble-bass, & Dave Potter-drums.
Planning a
reception

,

wedding,

b

usiness
meeting,
graduation, birthday or B'nai Mitzvah?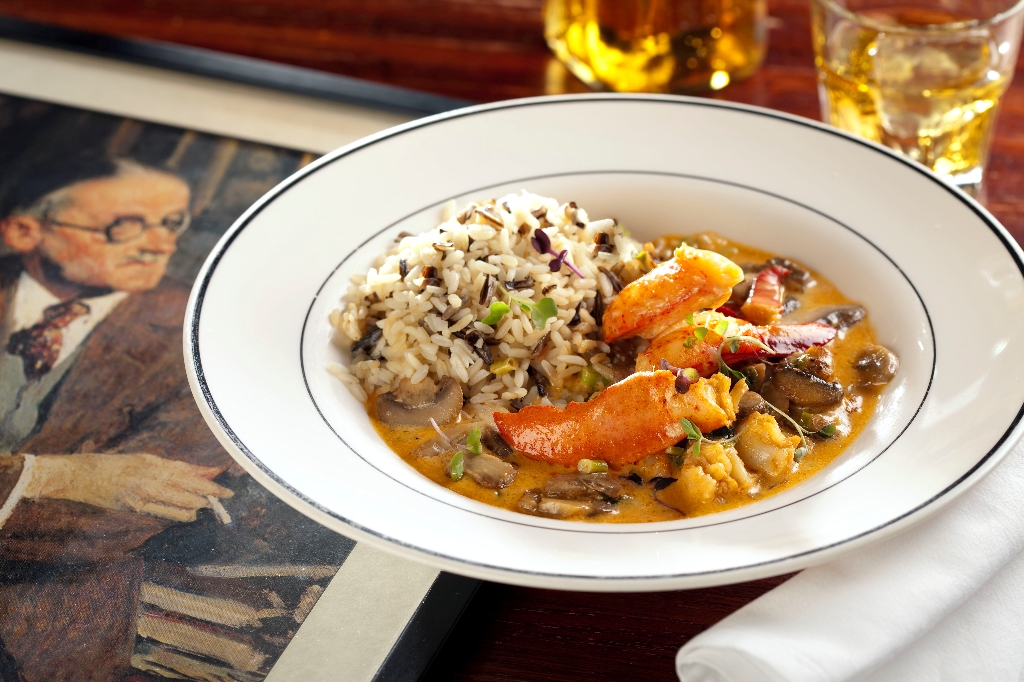 . . . . . . . . .think Nighttown!
We give you the best package in town at a price that won't break the bank. And everything is included at no extra charge. Our experience is as accommodating as our atmosphere. Private function spaces from 20 - 150. Valet parking available.
To book your party, call Brendan Ring directly at

216-952-9133

Nighttown uses Yamaha Pianos exclusively


For more information about the

Yamaha C-7

,
The New

Avant

Grand Piano or any of the Yamaha pianos,
Please contact Mattlin-Hyde at (440) 449-6180
Nighttown drums provided by




www.fortunedrums.com
Nighttown/JWP graphic designer
Kathy Kelly
216-941-5439



Gerry Paluck RPT

Registered Piano Tuner/Technician

(216) 346-9308
www.gerrythetuner.com
Looking for great music
on the radio
and the web?
Check out the
Nighttown / Jim Wadsworth Productions
Radio Guide. Updated 10/10/15

Radio List (in pdf)
Thanks to
Bruce Amsel
for
compiling and keeping the list up to date!!!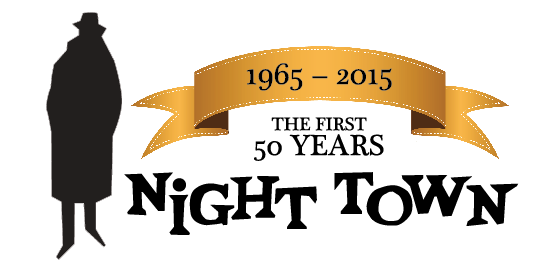 12387 Cedar Road (top of Cedar Hill)
Cleveland Heights, OH
216-795-0550
No need to make an additional table reservation -
it's already included with your concert tickets!!
www.nighttowncleveland.com
Map to
N
ight
t
own
Producers of All the Great Music at Nighttown
Call us for Music for your Private Event
216-721-5624 jwadsworth@aol.com
www.jwpjazz.com

To Purchase Concert Tickets

No need to make an additional table reservation -
it's already included with your concert tickets!!








"Late Night at Nighttown"
Fridays Moss Stanley on piano 10:30PM - 1:00AM No cover
Saturdays Jackie Warren on piano 10:30PM - 1:00AM No cover





Thursday, August 10 In2ative 8 PM $10.
CIM Graduates, and Avant Garde Duo Kimberly Zaleski-Flute, & Trevor Kazarian-Cello, mix genres including classical, jazz, beat box, and more, with original compositions, and contemporary improvisational forms.
Adventurous new music Live at Nighttown!



Friday, August 11 The Four Freshmen 6 & 8 PM $30.
Legendary Vocal Group back on Nighttown Stage! Playing Music from their new CD "Four Freshmen & Friends".
Featuring: Bob Ferreira, Tommy Boynton, Stein Malvey, & Jon Gaines.



Saturday, August 12 Cleveland Jazz Orchestra featuring Vince Mastro 8:30 PM $25.
North Coast's leading Jazz Orchestra live on Nighttown Stage! Under the direction of Trombonist & Composer/Arranger Paul Ferguson.
With Special Guest Vocalist Vince Mastro sings Cy Coleman, and Mel Torme.



Sunday, August 13 Chuchito Valdes 7 PM $30.
From Cuba! Piano Virtuoso and his group return to Nighttown!



Monday, August 14 Greg Howe 7 PM $20.
Electric Guitar Master & Trio Live at Nighttown!
Featuring: Greg Howe-Guitar, Stu Hamm-Bass, & Gianluca Palmieri-Drums.



Thursday, August 17 Joe Policastro Trio 8 PM $10.
Dynamic Acoustic Bassist from Chicago lead Trio. Featuring music from their new CD "Screen Sounds".
Featuring: Joe Policastro-acoustic bass, Dave Miller-guitar, & Mikel Avery-drums.



Friday, August 18 Bill Cunliffe Trio Featuring Harvey Mason 8:30 PM $25.
Pianist extraordinaire Bill Cunliffe leads Dynamic Trio featuring legendary drummer Harvey Mason Live at Nighttown!
Featuring: Bill Cunliffe-piano, Harvey Mason-drums, & Martin Wind-acoustic bass
Special Guest opening act Guitarist Joshua Breakstone.



Saturday, August 19 Dred Scott Trio & Tom Scott 8:30 PM $20.
Cutting Edge NYC based pianist and NE Ohio Native brings his East Coast Based Trio to Nighttown.
Featuring: Dred Scott-piano, Ben Rubin-bass, & Tony Mason-drums.
Special Guest Opening Act: Tom Scott (Dred's Brother)-piano and vocals.



Tuesday, August 22 Diego Figueiredo 7 PM $20.
Amazing guitarist all the way from Brazil. Solo concert in follow up to his tremendous Tri-C Jazz Fest concert.



Thursday & Friday, August 24-25 Ben Sidran featuring Richie Cole 8 PM Thursday, 8:30 PM Friday $25.
Vocalist, pianist, and Jazz Sage Ben Sidran and his group hits the Stage at Nighttown! With Special Guest Richie Cole on sax!
Featuring: Ben Sidran-piano & vocals, Leo Sidran-drums, Billy Peterson-bass, Bob Rockwell-sax, & special guest Richie Cole-sax.



Saturday, August 26 Dave Stryker Organ Quartet featuring Eric Alexander 8:30 PM $25.
Guitar Master leads All-Star Quartet Live at Nighttown! Playing Music from his hit records "Eight Track" & "Eight Track II"
Featuring: Dave Stryker-Guitar, Eric Alexander-Sax, Jared Gold-Hammond B-3 Organ, & Byron Landham-Drums.



Sunday, August 27 Elijah Gilmore Quintet 7 PM $15.
Dynamic North Coast Drummer debuts music from his new CD "Return to Zen" with All-Star Great Lakes Band!.
Featuring: Elijah Gilmore-drums, Ed Ridley-piano, Russell Gelman-guitar, Brian Connell-sax, & Alfredo Guerrieri-electric bass.



Wednesday, August 30 Jason Marsalis & 21st Century Trad Band 7 PM $20.
Back to the Future with Dynamic Vibraphone Master from New Orleans. In Person & Live at Nighttown with Quartet!
Featuring: Jason Marsalis-vibes, Austin Johnson-piano, Will Goble-bass, & Dave Potter-drums.


###