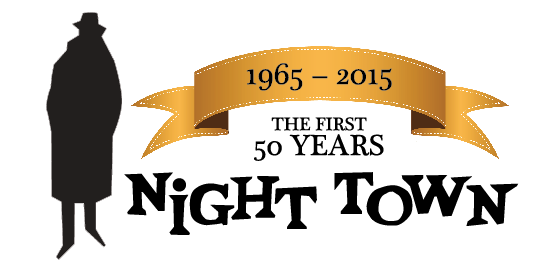 great dining | great music

12387 Cedar Road (top of Cedar Hill)
Cleveland Heights, OH
216-795-0550

www.nighttowncleveland.com
Map to Nighttown


To Purchase Concert Tickets

No need to make an additional table reservation -
it's already included with your concert tickets!!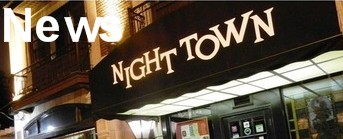 ---
New Shows Recently Added



7/16 Claudia Hommel-"Paris When it Sizzles"
8/12 Cleveland Jazz Orchestra featuring Vince Mastro
8/13 Chuchito Valdes

---

Nighttown Patios are Open for Your Outdoor Dining Enjoyment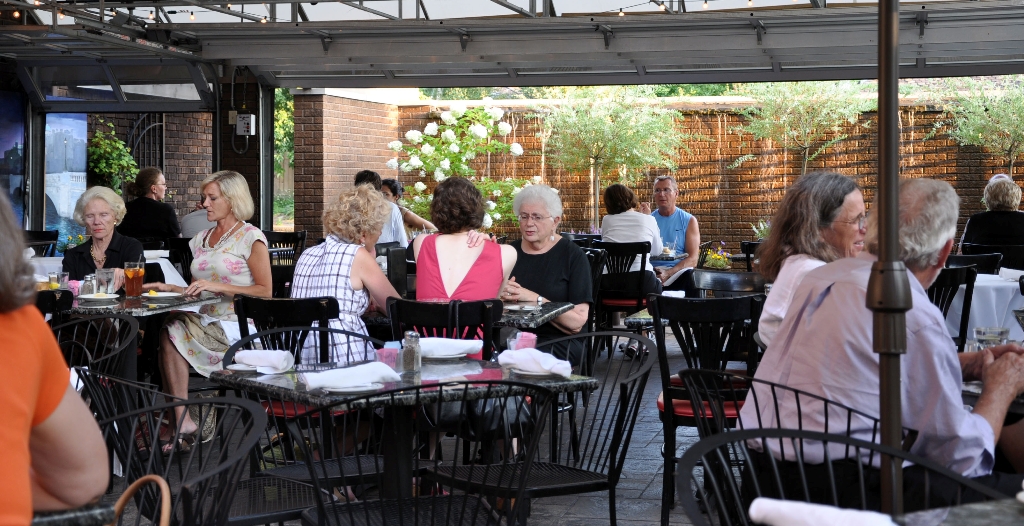 Stephen's Green

Nighttown's two famous patios, "Stephen's Green" and "The Secret Garden" are now open for the season. Enjoy your favorite Nighttown dishes on our beautiful three season patios. Lunch, dinner, and brunch on Sunday's.
---
"Late Night at Nighttown" ** Every Week **

Fridays
Moss Stanley
on piano 10:30PM - 1:00AM No cover
Saturdays
Jackie Warren
on piano 10:30PM - 1:00AM No cover
Nighttown Newsletter

Click he
re to sign up for the Nighttown newsletter. Subscribers receive advance notice and discounts to many of the shows.
Nighttown
Tickets

and Seating Policy

To purchase tickets click here, Do not make an additional table reservation - it is already included with your purchased tickets. All seats are General Admission. All seating is based on the time that you arrive for the show and based on how many people are in your party and where we have tables of that size. You may be sharing a table with other people.

---
Nighttown Student Discount Policy
Students up to age 26 are 1/2 off the regular price. Student priced tickets are only available the night of the show, are available only at the door, and are subject to availability. Students must have a photo ID from a generally-recognized high school, college or university. Full-paying ticket holders get priority on admission and seating. Certain select shows have no discount based on arrangements with the artist. On evenings when there are two shows (i.e. shows at 7 & 9PM), the discount is only good for the second show. Students under the age of 18 must be accompanied by an adult paying full price in order to be eligible for the discount.
---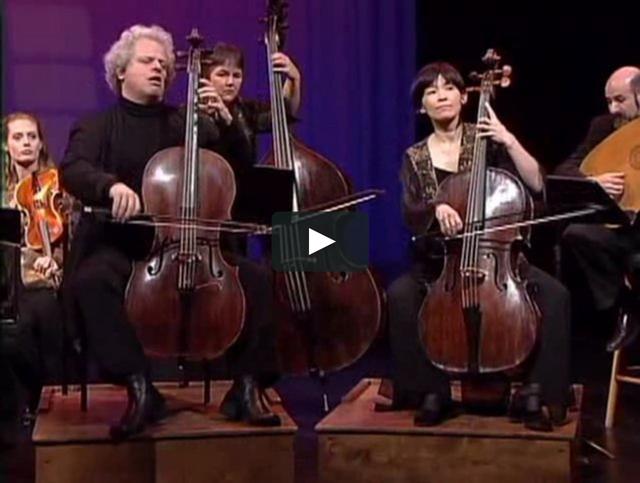 Rene Schiffer & Mime Yamahiro-Brinkmann
$10.00
Thursday
7/13
8:00 pm
Buy Tickets
International Cello Duo from Apollo's Fire play works from Bach, Beethoven, Duke Ellington, plus an Original Composition from Rene Schiffer Live at Nighttown!
Music is René Schiffer's chosen path to truth. Born in the Dukedom of Brabant (now divided between Belgium and Holland) in 1961, he began his lessons at six years old with his father, Hungarian cellist György Schiffer. René studied with world renowned cellist Anner Bijlsma in Amsterdam, and specialized in historical cello with Jaapoter Linden, in Rotterdam. He studied viola da gamba with Catharina Meints at The Oberlin Conservatory of Music.
Schiffer performed his first professional concerts in the European Philharmonic Orchestra, with Jean Jakus conducting, in the Brabants Orchestra in the Netherlands, and as a permanent member of the New Belgian Chamber Orchestra. He also performed with the European Community Baroque Orchestra in 1988, under Ton Koopman, Roy Goodman and Edward Higgingbottom. Later he followed renowned baroque orchestras such as the Les Musiciens du Louvre, the Amsterdam Baroque Orchestra and La Petite Bande, where he performed from 1989 till 2005. Schiffer also performed regularly with the Dutch Bach Society (Utrecht) and Tafelmusik Baroque Orchestra (Toronto)..
As a soloist and a chamber player René Schiffer participated in festivals located in Amsterdam, Budapest, Tallinn, Utrecht, Versailles, the Flanders Festival and Grandchamp.. He was also the permanent cellist in ensemble Il Gardellino from 2003 till 2007, with whom he made trips to Israel, Guatemala, as well as many European countries. Since its foundation in 1993, Schiffer has been principal cellist of Apollo's Fire, the Cleveland baroque orchestra, which has toured throughout the United States and European cities such as London, Birmingham, Madrid, Lisbon, Bordeaux, Metz, Tilburg, Heerlen and Bregenz.
Mime Yamahiro-Brinkmann
If the word "celloworm" exists, as it does for "bookworm", I am definitely one of those! Although growing up in a tiny rural town in Japan, more than 1000km from Tokyo, our house was always full of music. My mother was the local active pianist/piano teacher. I myself started to play piano when I was 3 years old and later I switched my main instrument to cello, which has been my life long love and passion.
After graduating from the Toho Gakuen School of Music in Tokyo, a generous Dutch government scholarship allowed me to study in The Netherlands. It was such a delightful and fruitful time; I received my soloist diploma at The Royal Conservatory of The Hague, won several prizes at International Competitions and most of all, made many precious and wonderful friends. I have been very lucky to perform with many excellent bands such as: La Petite Bande (Belgium), Bach Collegium Japan,Barokksolistene (Norway),Tafelmusik Baroque Orchestra (Canada), Seattle Baroque, Apollo's Fire-Cleveland Baroque Orchestra (USA), both Drottningholms Slottsteater- and Baroque Ensemble (Sweden) and Concerto Copenhagen.
I have a dream: one day I want to be free from "cello technique" and express freely all the beautiful things I've experienced. I always carry my cello on my back but in fact, my cello is the one who leads me and shows me around the world.
Watch Video
---
Kenny Davis Quintet
$15.00
Friday
7/14
8:30 pm
Buy Tickets
Cleveland Jazz Legend and Trumpet Master leads All-Star North Coast Quintet live at Nighttown!
Featuring: Kenny Davis-trumpet, David Thomas-piano, Johnny Cochran-sax, Kip Reed-bass, & Robert Hubbard-drums.
Davis got a running start on music at an early age, as a result of the encouragement of his parents who were avid jazz enthusiasts. When the Davises would go out at night to dance to the sounds of the Ellington or Basie orchestras, they'd leave young Kenny and his siblings at home with an extensive record collection that included all the popular jazz of the 1930s-40s. Davis believes his own jazz education began at home with these recordings from the nascent swing era of jazz.
"My parents kept good music around the house all the time," he says. "And growing up in Cleveland and Lorain with the sounds of the inner city all around us, ours were aural skills more than anything else, because it was about listening. Our ears were always full."
Pretty soon Kenny had his hands full with music, as well. He began playing drums when he was five-years-old, but his early exposure to the horn-driven jazz big bands led him to switch to trumpet when he was 11. Through middle school and high school, he cultivated his skill on the horn, and continued to develop his interest in jazz. Following his high school graduation at age 17, he was accepted into the United States Naval School of Music, where he stayed for four years and performed in the President's band.
After graduating from the academy, Davis remained in the Navy as a musician from 1959 to 1962, playing aboard various aircraft carriers. "They were what we called Mediterranean cruises," says Davis, "and they were about seven months long. I really saw the world: Italy, France, Spain, Turkey, Sicily and Canada."
Upon returning to Cleveland in the early 1960s to get married, Davis found his home city immersed in the sounds of the burgeoning Motown era. Having honed his craft in the Navy bands, he began to work extensively around Cleveland with both local and national jazz and R&B acts. I got into the house band at Leo's Casino when all the Motown stuff was getting started. "I played with Mary Wells, Marvin Gaye, Stevie Wonder, The Temps, The Tops, Smokey Robinson, Gladys Knight, Aretha and a whole bunch of others."
"In 1979, the year before I got the Oberlin gig, I joined the Ellington Band for a year," Davis recounts at the outset of one such story. "It was great. We had a young lead alto player at the time who was 19 years old named Kenny Garrett. You dig? Mercer [Ellington, Duke's son] was leading the band but a lot of the original cats were still in the band. I was trying to read Ellington's book Music is My Mistress and I never finished that thing because every time I opened it up those bastards would grab it so they could look at their own pictures!"
Watch Video
---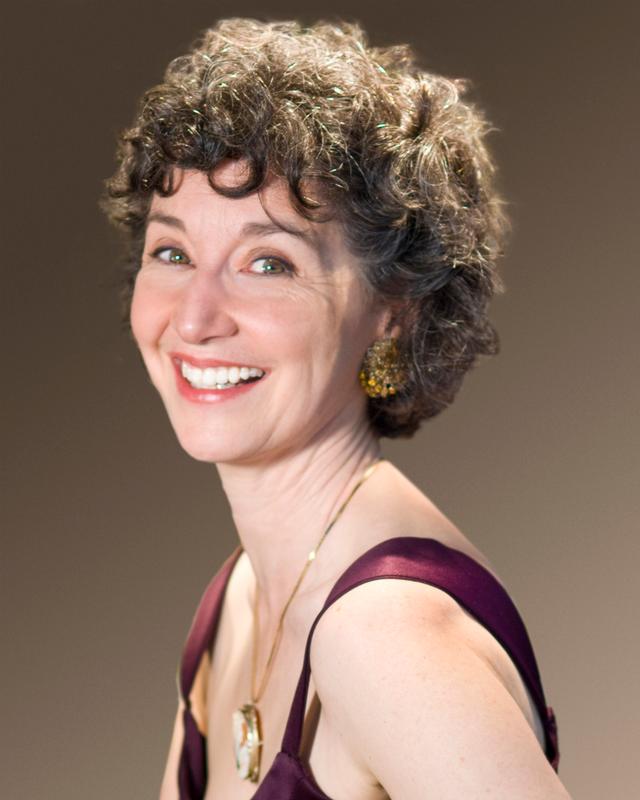 Claudia Hommel - "Paris When it Sizzles"
$20.00
Sunday
7/16
6:00 pm
Buy Tickets
French Vocalist Claudia Hommel Presents "Paris When it Sizzles" ( a post Bastille Day Celebration) on Nighttown's all weather Stephen's Green Patio.
Featuring:
Claudia Hommel-chanteuse
Stefan Kukurugya- the "Detroit piano man"
Walt Mahovlich- accordion and clarinet
Adam Tully- bass
A favorite from the Art Institute of Chicago to the Musée de Montmartre in Paris, actor/singer CLAUDIA HOMMEL is best known for her cabaret concerts of French and American songs celebrating Paris. Not limited to the role of French chanteuse, "Claudia Hommel is a gifted and uniquely versatile artist, with a wide range of roles demanding deep emotional commitment or zany satirical high-jinks and everything in between," writes her mentor, actor and director Alvin Epstein. Claudia's repertoire encompasses French chanson, American standards, 19th and 20th century art songs and theatre music. Her clear and beautiful voice, ranging from lyrical to gutsy, adds to her considerable appeal.
Claudia HommelBorn in Paris and raised in Detroit, trained extensively in New York City where she lived for 8 years, and now calling Chicago home, Claudia leads an active career as a theatrical singer in clubs, recital halls, museums, libraries and theatres from New York City to California. Described as a "bit of Audrey Hepburn, with something of Ginger Rogers, Leslie Caron, Maurice Chevalier and... Air Jordan," Claudia "will make you want to dance along the Seine."
In association with members of the American Association of Teachers of French, Claudia tours her Parisian cabaret programs as artist-in-residence to secondary schools and colleges across the continent. Her academic background in history and archives infuses her school residencies, workshops and master classes with revelations of social and cultural history and criticism.
Visit Website
Watch Video
---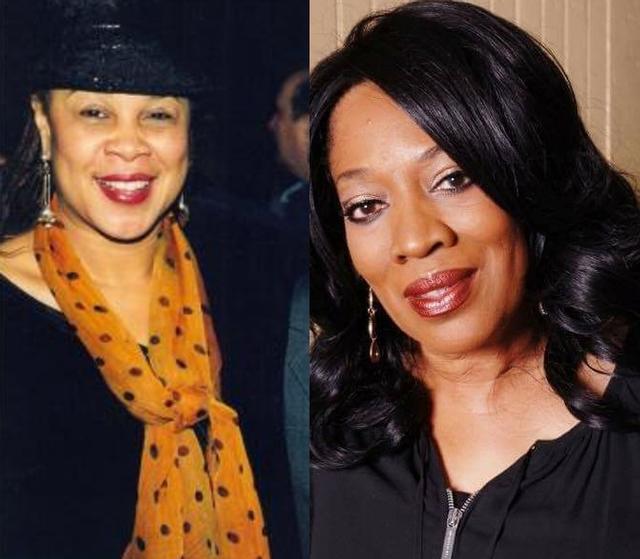 "Beautiful Sisters" w/Shirley Cook & Evelyn Wright
$20.00
Sunday
7/16
7:00 pm
Buy Tickets
Top Flight North Coast Vocalists with All-Star Group live at Nighttown!
Featuring: Shirley Cook-vocals, Evelyn Wright-vocals, David Thomas-piano, Chris Coles-saxs, Alan Gleghorn-bass, & Sunny Tabler-drums.
Presented in Association with Quad City Productions.
Shirley Cook -- A tastefully unflashy singer in the Billie Holiday/Sarah Vaughan vocal tradition, singer Shirley Cook inhabits a lyric, staking her music on simplicity and nuance over virtuosity. Cook's voice -- grainy and resonant, like a tenor saxophone -- brings a sweetness to her jazz standards and a graceful swagger to R&B and the blues. Though Cook began singing in the church at an early age, she came rather late to performance and credits the efforts of Carl "Ace" Carter, the first post-Basie pianist to work with the Count Basie Orchestra, and local legend Duke Jenkins with giving her early instruction and her first gigs. Cook now regularly performs around town as well as everywhere from New York to Japan. She has been a featured performer with the Tri-C JazzFest and yearly hosts the JazzFest jam session. (Bio courtesty of Scene Magazine)
Evelyn Wright - Evelyn Wright has been a professional vocalist for over twenty five years with experience in Jazz, R&B and Pop styles of music. Evelyn is a native from Cleveland, Ohio, and was voted Best Female Vocalist in 1985 in conjunction with WCPN radio station. She is also the winner of Most Promising Female Artist and Favorite Female R&B Singer 1993 by Midwest Urban Music Awards. Evelyn has toured throughout the United States and Canada performing in the top hotels, nightclubs, and concert halls.
Evelyn has also recorded with several international recording stars including Phillip Ingram and Gerald Albright.
Visit Website
Watch Video
---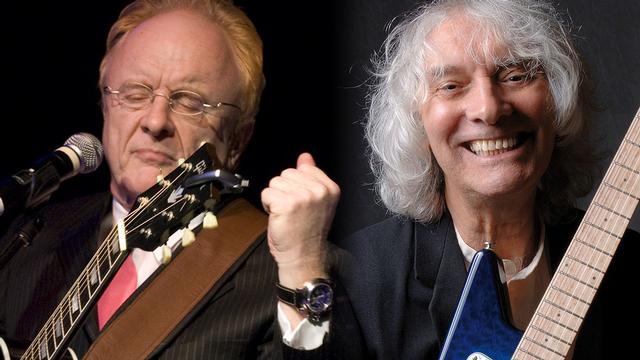 Peter Asher & Albert Lee
$30.00
Monday
7/17
7:00 pm
Buy Tickets
Tuesday
7/18
7:00 pm
Buy Tickets
Peter Asher of Peter and Gordon fame,& producer for James Taylor, Linda Ronstandt,, and many others.
Albert Lee as featured with The Everly Brothers, Joe Cocker, Eric Clapton, and many others!
Two Legendary British Icons join forces for special Acoustic Show for two big nights live on the Nighttown Stage!
As one half of Peter & Gordon, Peter Asher's voice "literally soared through Carnegie Hall" (Fox News), while Albert Lee has been called "the ultimate virtuoso" by Eric Clapton. Influenced from their earliest days as musicians and performers by great American artists like Buddy Holly and The Everly Brothers, Peter Asher and Albert Lee bring those influences to the fore in their first series of shows together as an acoustic duo.
Albert Lee began his career as a touring musician in the early sixties, and soon catapulted onto the stage with the likes of Joe Cocker, Eric Clapton, and Emmylou Harris. A 25 year run as Music Director of his beloved Everly Brothers coincided with studio and stage work with Vince Gill, Roseanne Cash, and also Paul McCartney & Ringo Starr ("The Concert for George"). Even with all this, he found the time for over 10 solo and band albums under his own monniker. His numerous studio sessions have led to 4 Grammy Awards nominations and two awards.
We came to know Peter Asher via 10 Top 40 hits with Peter & Gordon, whose debut "A World Without Love" topped the charts in the U.S., U.K., and over 30 other countries . His days as A & R Director for the Beatles' Apple Records made history, and he became a legend as Producer and Manager of James Taylor, Linda Ronstadt and a host of others. He remains the only Artist Manager to be featured on the cover of Rolling Stone magazine, and his studio work has led to two Grammy Awards for "Producer of the Year".
Theirs is a history of song, and these duo shows will reflect that history. From the Peter & Gordon catalog, Peter Asher and Albert Lee will harmonize on "World Without Love", I Go To Pieces", and more. From Albert Lee's back pages, expect the Jimmy Webb penned title track from his new acoustic album, "The Highwayman", Glenn Campbell's " A Better Place", and the Jimmy Jones/Otis Blackwell classic "Handy Man". Inspirations to both artists such as the Everly Brothers provide "Crying in the Rain" and "Bye Bye Love", while from Buddy Holly comes " Well, All Right". As Peter & Albert tell us stories of the travels that brought them to so many of the intersections of music history, the two legends bring these timeless songs to life.
Click here for Here's World Without Love, in a live benefit performance at Craxton Studios, London.
Visit Website
Watch Video
---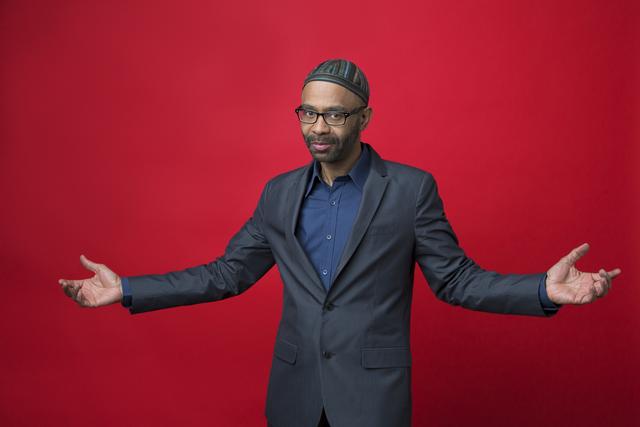 Kenny Garrett Quintet
$30.00
Wednesday
7/19
7:00 pm
Buy Tickets
9:00 pm
Buy Tickets
Thursday
7/20
7:00 pm
Buy Tickets
9:00 pm
Buy Tickets
World Class Alto Saxophonist and his Group live on the Nighttown Stage for Two Big Nights!
Playing Music from his new CD on Mack Avenue Records "Do Your Dance".
Over the course of a stellar career that has spanned more than 30 years, saxophonist Kenny Garrett has become the preeminent alto saxophonist of his generation. From his first gig with the Duke Ellington Orchestra (led by Mercer Ellington) through his time spent with musicians such as Freddie Hubbard, Woody Shaw, Art Blakey & The Jazz Messengers and Miles Davis, Garrett has always brought a vigorous yet melodic, and truly distinctive, alto saxophone sound to each musical situation. As a bandleader for the last two decades, he has also continually grown as a composer. With his latest recording (and second for Mack Avenue Records), Seeds From The Underground, Garrett has given notice that these qualities have not only become more impressive, but have provided him with the platform to expand his horizons and communicate his musical vision clearly. Seeds From The Underground is a powerful return to the straight-ahead, acoustic and propulsive quartet format that showcases Garrett's extraordinary abilities.
For Garrett, Seeds From The Underground is a special recording. It once again consists of all original compositions, and is truly an homage to those who have inspired and influenced him, both personally and musically. "All of these songs are dedicated to someone," says Garrett. "And the 'seeds' have been planted, directly or indirectly, by people who have been instrumental in my development."
With Seeds From The Underground Garrett has crafted a project that offers his appreciation while always making the listener aware of his band's skillful approach to melody, harmony and rhythm. From personal nods such as the opening track "Boogety Boogety," dedicated to his memory of watching western films with his father (the title refers to the sound of a galloping horse); "Wiggins," which references his high school band director Bill Wiggins; and "Detroit," an evocative, reflective composition about his hometown, and a celebration of mentor Marcus Belgrave; to his appreciation of some of his musical heroes on "J Mac" (Jackie McLean); "Haynes Here" (Roy Haynes); and "Do Wo Mo" (Duke Ellington, Woody Shaw and Thelonious Monk).
Melody, as a matter of fact, was a key element for the saxophonist when writing for the recording. "I wanted to focus on the melody," Garrett reflects. "I want people to remember what the melody is before we start improvising…and on some songs I heard voices, the singing of the melody." This latter point is in evidence on the selections "Haynes Here," "Detroit" and "Welcome Earth Song."
Another notable component compositionally for Garrett on Seeds From The Underground is his approach to rhythm and meter. Over the past few years, one of the most popular and acclaimed groups that he has been a part of is the GRAMMY® award winning Five Peace Band, joining guitarist John McLaughlin, pianist Chick Corea, bassist Christian McBride, and drummers Vinnie Colaiuta and Brian Blade. His participation in that band led him to experiment with writing in different meters. "Some of these songs are in odd meters; in my experience with John, we played some songs in odd meters, so I thought, this is a different way of writing songs," Garrett states. "So there is some of that approach here."
Visit Website
Watch Video
---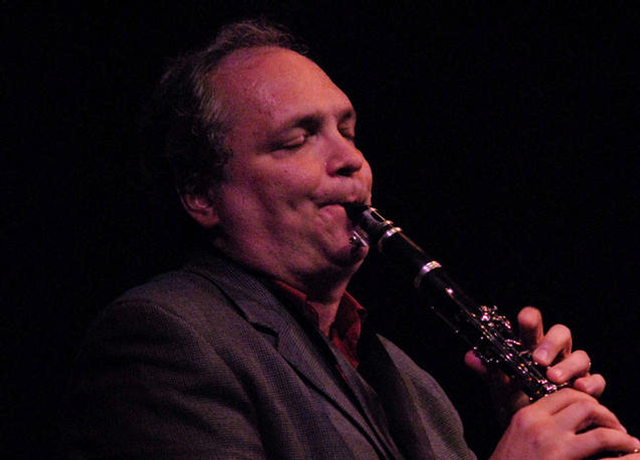 Ken Peplowski
$30.00
Friday
7/21
8:30 pm
Buy Tickets
Saturday
7/22
8:30 pm
Buy Tickets
Clarinet and Sax Master returns for Big Weekend at Nighttown!
Friday: Quartet Featuring: Ken Peplowski-clarinet & sax, Jackie Warren-piano, Peter Dominguez-acoustic bass, & Jim Rupp-drums.
Saturday: Duo Featuring Ken Peplowski-clarinet & sax, & Don Better-guitar.
"Since the advent of Benny Goodman, there have been too few clarinetists to fill the void that Goodman left. Ken Peplowski is most certainly one of those few. The man is magic."
- Mel Torme
This quote only hints at Ken Peplowski's virtuosity – not only is he an outstanding clarinetist and saxophone player, but he's also a charismatic entertainer who has been delighting audiences for over 30 years with his warmth, wit, and musicianship.
"When you grow up in Cleveland, Ohio, playing in a Polish polka band, you learn to think fast on your feet", says Peplowski, who played his first pro engagement when he was still in elementary school. "From my first time performing in public, I knew I wanted to play music for a living."
After a year of college, Ken joined the Tommy Dorsey Orchestra under the direction of Buddy Morrow. "Buddy heard me with my quartet at a Cleveland jazz festival along with Teddy Wilson's trio and the Dorsey band, and made an offer right then and there for me to not only play lead alto, but to have a feature spot on the clarinet with the rhythm section.
In 1984, Benny Goodman came out of retirement and put together a new band, hiring Ken on tenor saxophone. "I think Benny was as great a figure to the clarinet as Louis Armstrong was to the trumpet.
Peplowski wound up signing with Concord Records and recorded close to 20 albums as a leader, including "The Natural Touch" in 1992 which won Best Jazz Record of the Year
Visit Website
Watch Video
---
Dominick Farinacci All-Star Quintet
$30.00
Thursday
7/27
8:00 pm
Buy Tickets
Rapidly Rising Trumpet Master leads International All-Star Ensemble live at Nighttown!
Featuring: Dominick Farinacci-trumpet, Shenel Johns-vocals, Dan Kaufman-piano, Julien Labro-accordion, EJ Parker-acoustic bass, & Lawrence Leathers-drums.
Dominick Farinacci recently released his Mack Avenue Records debut, "Short Stories" -- a compelling suite of music with a repertoire that spans genres and generations united by the trumpeter/composer's soulful conception. Bringing together songs from Tom Waits, Horace Silver, Dianne Reeves and the Gipsy Kings as well as original compositions, Farinacci has managed to create his own musical universe, aided by musicians of the highest caliber. All of the songs have a narrative that any listener can relate to.
Farinacci had already achieved enough stature by his mid-teens that Wynton Marsalis offered to help him set his sights on coming to New York, and by 2001, Farinacci was one of only four trumpeters in the world to be selected as the inaugural students in The Juilliard School's first jazz curriculum.
Life itself has many different sorts of mentorship built into it. A life in the arts can't exist without these kinds of relationships, and Short Stories is the fruit of the coming together of two kindred spirits, Farinacci and LiPuma, from the same home town (Cleveland, Ohio), separated by just under half a century in age. What unites them is a clear, moern aesthetic vision that combines the highest musical standards with a desire to be agents of change.
Amazingly, Farinacci found time during his Middle East years to also play an integral role in the conception and build out of Cuyahoga Community College's Tommy LiPuma Center for Creative Arts.
Boundary breaking and eclectic, the Julien Labro escapes easy classification with his unique musical language and blend of improvisation and artistry that draws from his diverse background and musical roots. Inspired by music from around the world and across a myriad of genres, spanning jazz, classical, world and even folk music, Julien has crafted a refreshingly genre-bending, multilayered contemporary voice, rich with harmony, rhythm, and spontaneity that sets him indescribably apart.
Visit Website
Watch Video
---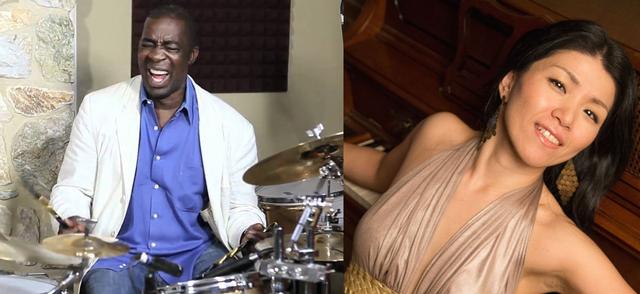 Victor Jones Quintet Featuring Taeko
$20.00
Friday
7/28
8:30 pm
Buy Tickets
Dynamic Drummer from NYC/Copenhagen, Denmark leads All-Star International Quintet live at Nighttown!
Featuring: Victor Jones-drums & trumpet, Taeko-vocals, Hailey Niswanger-sax, Dylan Meek-piano, & Alex Blake-bass.
Victor Jones, considered a visionary in today's music business, is a new breed of Drummer/Bandleader bringing new and exciting ideas to the world of jazz and world music.
No stranger to traditional or modern jazz, Victor Jones started his career as a teen-age musician playing in local bands in his birthplace of Newark, New Jersey and touring world-wide with Lou Donaldson. In his early twenties he toured the world with Stan Getz. Later tours were with James Moody, Michel Petrucciani, Joe, Olivia, Stanley Clarke,, Phyllis Hyman,, Dizzy Gillespie and Chaka Khan as well as others.
Victor played on the Grammy nominated EMI Korean recording, Second Moon, which won Record of the Year in 2006. Victor also was featured on the Best Latin Jazz recording in 2008 with Papo Vasquez. When asked about his greatest achievement he replied, "My greatest achievement in life was having five children with my wife Ane Jones."
Since 2003 he has been a Bandleader with his own World Music Band, Cultur-Versy, these days specializing in a new age type of music, a mix of dance music, hip-hop and electro pop. This group currently has three CDs out, the latest named Dance Floor 54.
Stan Getz said, "Victor is one top of the world caliber drumnmners and I don't say that lightly."
George Benson states,"Whether playing funk, rock or jazz, Victor Jones is one cat that gets it right."
Taeko - Japanese native, TAEKO moved to New York City from Shiga, Japan in the late 90's and quickly garnered the nickname "Songbird" from the NYC jazz elite. With a stunning four octave range, she sings with "deep soulfulness reminiscent of Anita Baker with sophisticated scatting a la Ella" as jazz critics describe.
With a never ending stream of musical ideas and a fluid delivery that shows years of dedication in studying her craft, little is left to doubt how TAEKO has built a dedicated fan base in both the U.S. and overseas. Growing up in Japan, she was inspired early on by the traditional Japanese music her father and grandfather played, and has been singing as long as she can remember. TAEKO 's interest in American music was piqued while still a young child. In her formative musical years she counts traditional jazz, modern American music, and Eastern music among her influences in shaping her contemporary vocal style to this day.
Visit Website
Watch Video
---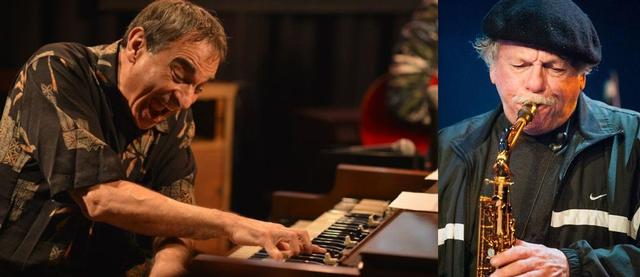 Tony Monaco Organ Quartet featuring Richie Cole
$25.00
Saturday
7/29
8:30 pm
Buy Tickets
Dynamic Hammond B-3 Wizard Tony Monaco Leads All-Star Quartet with Special Guest Richie Cole live at Nighttown!
Featuring: Tony Monaco-Hammond B-3 Organ, Richie Cole-Sax, Eric Johnson-Guitar, & Jimmy Alexander-Drums.
Celebrated Hammond B-3 Jazz Organ wizard Tony Monaco began his keyboard life at age eight, on the accordion. When he was twelve, his destiny as a jazz organist was sealed when he first heard Jimmy Smith. An enthusiastic student, Tony began working in Jazz clubs as a teenager in his native Columbus, Ohio, guided by local organ gurus Hank Marr and Don Patterson. For further inspiration, he studiously absorbed the mastery of Jimmy McGriff, Richard "Groove" Holmes, Charles Earland, Jack McDuff, and Dr. Lonnie Smith. All would play a role in the development of his musical palette.
In April 2000, Tony met fellow jazz organist Joey DeFrancesco, who offered to produce a debut CD for him. This collaboration resulted in the critically acclaimed "Burnin Grooves". The international success of the recording served as the catalyst for regional and national tours.This success was followed by five more releases for Summit Records that received critical acclaim and significant sales, charting in the Jazzweek Top 10.
As Tony's reputation has grown, he has been blessed to play with some of greatest musicians in jazz, including several years touring with Pat Martino, as well as Mel Lewis, Lewis Nash, Red Holloway, Plas Johnson, Sonny Fortune, Jon Faddis, Adam Nussbaum, Bruce Forman, Harvey Mason, and more..
Presently, Tony maintains the busiest world touring schedule imaginable, including festival appearances in Australia, Indonesia, Japan, Germany, Italy, Scotland, Holland and Spain, as well as Canada and the US.
Richie Cole started playing alto saxophone when he was 10 years old in his home town of Trenton, New Jersey. Influenced by Sonny Rollins and Charlie Parker, Cole's talent and dedication won him a full scholarship from Downbeat Magazine to the Berklee School of Music in Boston.
His professional career began in 1969 when he joined the Buddy Rich Big Band. And after stints with the Lionel Hampton Big Band and the Doc Severinsen Big Band, Cole formed his own quintet and toured worldwide, doing a great deal to popularize bebop and his own "Alto Madness" style in the 70's and early 80's.
Cole has performed and recorded with the great vocalese artist Eddie Jefferson, the Manhattan Transfer, Bobby Enriquez, Freddie Hubbard, Sonny Stitt, Art Pepper, Tom Waits, Boots Randolph, and Nancy Wilson, to name just a few of his musical collaborations. Notably, Cole has performed at the Village Vanguard and Carnegie Hall as well as gave a command performance for the Queen of England.
Cole has recorded over 50 albums and CDs, including his top hit album "Hollywood Madness" (1979 Muse Records) and his tribute album to Leonard Bernstein, "Richie Cole Plays West Side Story" (1997 Music Masters Jazz).
The Alto Madness Orchestra was developed by Cole in the early 90's and its continuing popularity is proof of its uniqueness.
Visit Website
Watch Video
---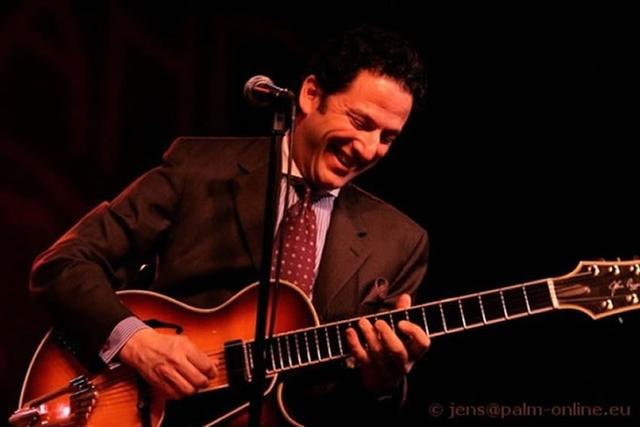 John Pizzarelli Trio
$40.00
Wednesday
8/02
7:00 pm
Buy Tickets
9:00 pm
Buy Tickets
Thursday
8/03
7:00 pm
Buy Tickets
9:00 pm
Buy Tickets
Landmark Vocalist & Guitarist and his trio back by Popular Demand for Two Big Nights!
John Pizzarelli, the world-renowned guitarist and singer, was hailed by the Boston Globe for "reinvigorating the Great American Songbook and re-popularizing jazz." The Toronto Star pegged him as "the genial genius of the guitar." And the Seattle Times saluted him as "a rare entertainer of the old school."
Established as one of the prime contemporary interpreters of the Great American Songbook, Pizzarelli has expanded that repertoire by including the music of Joni Mitchell, Neil Young, Tom Waits, Antônio Carlos Jobim and Lennon-McCartney. His themed shows, often performed with his wife Jessica Molaskey, suggest there is no limit to Pizzarelli's imagination or talent.
"The ability to infuse pop and jazz with a Chekhovian wisdom about life's ups and downs is the special gift of John Pizzarelli and Jessica Molaskey, long-married musical partners whose work gets deeper each year," The New York Times raved about the show "Grownup Songs" at New York's Café Carlyle.
The next step is introducing the solo work of Paul McCartney to his audience through his September 18, 2015 release on Concord Records, Midnight McCartney, and on stages around the world. The challenge, Pizzarelli says, is lining up the lesser-known McCartney songs alongside the works of Gershwin, Berlin and Rodgers.
"It's not out of the realm to say, 'Here are some excellent songs. What you just enjoyed and maybe thought was Johnny Mercer, is really Paul McCartney.' I think they can all stand next to each other."
Pizzarelli started playing guitar at age six, following in the tradition of his father. He turned to jazz in his late teens after playing in rock bands, and he received an education playing with his father Bucky Pizzarelli and many jazz greats who would influence his work: Benny Goodman, Les Paul, Zoot Sims, Clark Terry and Slam Stewart, among others.
His solo recording career started in 1990 with My Blue Heaven on Chesky Records. He played clubs and concert halls on the jazz circuit, opening for such greats as Dave Brubeck, Ramsey Lewis and Rosemary Clooney. In 1993, he was honored to open for Frank Sinatra's international tour and then joined in the celebration for his 80th birthday at Carnegie Hall, bringing down the house singing "I Don't Know Why I Love You Like I Do" with his father accompanying him.
Pizzarelli's hero and foundation over the last 25 years has been Nat "King" Cole, to whom he has devoted two albums, Dear Mr. Cole and P.S. Mr. Cole. Since 2013, Pizzarelli and pianist Ramsey Lewis have toured a Cole tribute show.
"His sound was singular and inspired," Pizzarelli says. "I've always said we're an extension, a 21st-century version of what that group was."
After recording albums for RCA devoted to torch ballads, Pizzarelli signed with the GRAMMY® Award-winning label Telarc International, a division of Concord Music Group. His string of successful albums started in 2000 with Kisses In the Rain.
Don't miss the phenomenal John Pizzarelli in a special intimate club setting at Nighttown!
Visit Website
Watch Video
---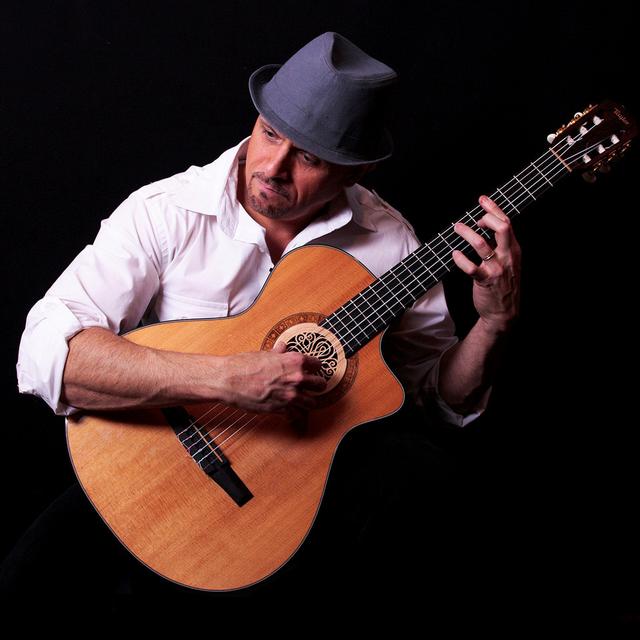 Justo Saborit
$10.00
Friday
8/04
8:30 pm
Buy Tickets
Latin Guitar Master plays a special Solo show live at Nighttown!
Justo Saborit- A master of his instrument. He is a native of Havana, Cuba where he began his music studies. He has studied and performed various styles ranging from classical, blues, jazz, rock & R&B. Justo Saborit has created a sound that is very refreshing and yet distinctive. The sound is a result of his love for the instrument, a blend of the mastered styles of music, and his native roots making the sound complete. The latest CD "Rumbale" is a guitar masterpiece filled with exotic compositions that take you on a journey of the world. Along with Producer extraordinaire Taso Hliatzos, Justo has created some of his best work.
From Havana to the unearthly paradise of Andalucia this music will fill your heart with passion. "I believe a record should be well rounded and filled with great music from start to finish" says Justo who believes each song should stand on its own. Producer Taso Hliatzos comments that this disc was without a doubt the most fun to make. Spicy compositions like Andaluz, Sangria, Rumbale and Tequila Rain help to keep a nice balance of energy throughout the disc while leaving enough room for softer Latin flavored compositions that will touch your heart such as Morning Gloria, Natalia & Corazon de Rosette.
Justo gained notoriety in 2008 as host of the very popular Latin Jazz/Latin soul Radio program on 107.3 The Wave of out Cleveland, Ohio which he hosted for 2 years. Shortly thereafter he had the opportunity to perform with some well known artists from the world of Jazz, such as Kirk Whalum, Gerald Albright, Roy Ayers and Hiroshima. "Performing in front of a live audience is the most rewarding part of the business" says Justo.
With four records to his credit and a live show that is sure to win over audiences every time the future has never looked better.
Visit Website
Watch Video
---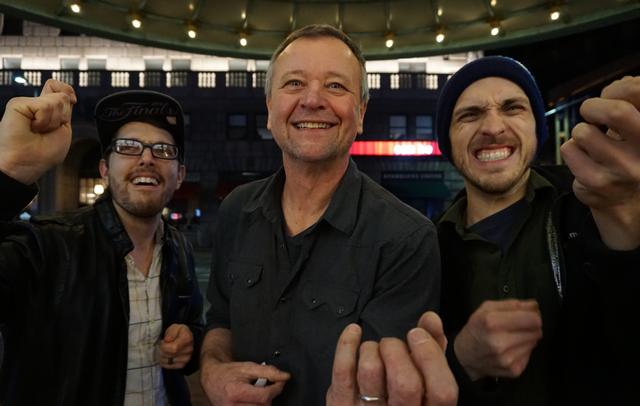 Bill Lestock Trio
$10.00
Sunday
8/06
7:00 pm
Buy Tickets
Mandolin Virtuoso leads Trio live on Nighttown Stage!
Featuring: Bill Lestock-mandolin, Andrew Bonnis-acoustic bass, & Anthony Taddeo-percussion.
Bill Lestock one of North East Ohio's best musicians was described by the late Martin Juredine creator of the Barking Spider Tavern as the "Great Enhancer" an accomplished accompanying musician that paints a landscape to each song with everyone that he has played with. Performing for more than two decades with the groups Under The Tree, Mo Mojo, Cats On Holiday ,Charlie Wiener, Clearfork Bluegrass Band, Wallace Coleman and more. In 1984 Bill relocated to the East coast busking traditional and bluegrass fiddle tunes from Portland, Me to Key West, Fl living in a 1971 VW microbus. The change from playing music full time to being hired on the Cleveland Fire Department in 1991 brought a new world of imagery to writing music. Bills mandolin playing and music is truly inspiring and different than all other in North East Ohio, mixing styles from baroque to bluegrass with interesting rhythms and originality.
Original instrumental mandolin music that is a compelling blend of bluegrass, old time, baroque and blues perhaps best defined as "New Acoustic" or "Modern Acoustic" music. A deeply profound sound inspired from both the outside world and inside focus woven from several walks of life A firefighter in the city of Cleveland for 26 years Bill incorporates melodies and imagery from a life and culture of firefighting. Accompanying musicians are Anthony Taddeo percussionist and Andrew Bonnis upright bass.
Watch Video
---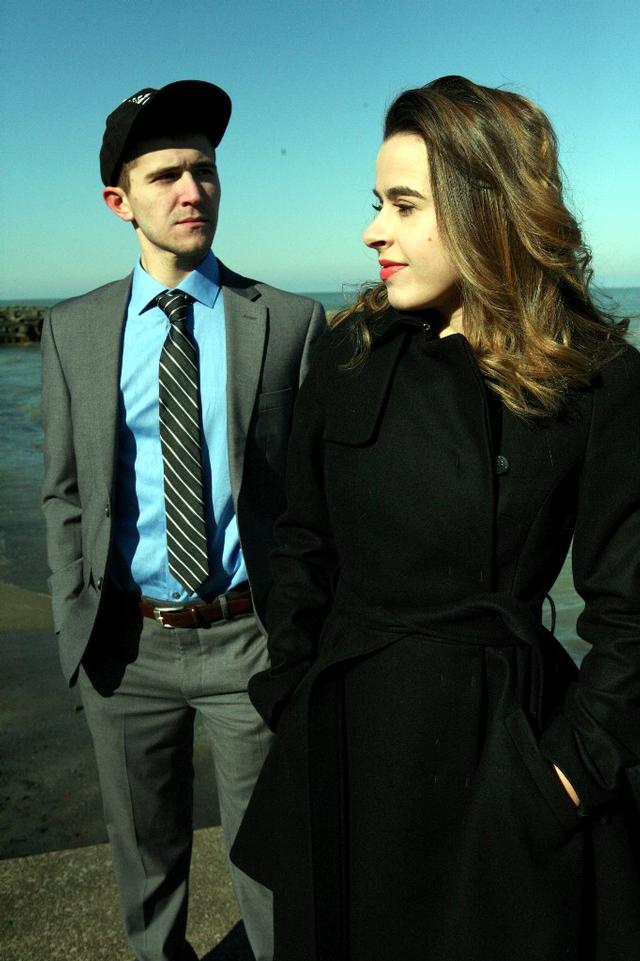 IN2ATIVE
$10.00
Thursday
8/10
8:00 pm
Buy Tickets
CIM Graduates, and Avant Garde Duo Kimberly Zaleski-Flute, & Trevor Kazarian-Cello, mix genres including classical, jazz, beat box, and more, with original compositions, and contemporary improvisational forms.
Adventurous new music Live at Nighttown!
Their motive has always been to emotionally connect with their audience while breaking the boundaries of two historically conservative, classical instruments.
Although classically trained at the Cleveland Institute of Music, IN2ATIVE's vibe is anything but traditional. This avant-garde duo, consisting of Kimberly Zaleski (flute) and Trevor Kazarian (cello) specializes in a fusion of musical genres, combining the street rhythms of beat-box with more contemporary improvisational forms, quite "out of the box." The combination and blending of musical styles, mixed with jamming high energy and beat-boxing swing creates a product that is sweet but also very passionate. All of their pieces are original compositions, inspired by events and experiences, both past and present.
This year, IN2ATIVE has been chosen as Musicians-in Residence at the Cleveland Clinic, an honor garnered from their consistent outreach initiative through both the Clinic and University Hospitals. They are also performing and teaching artists on the roster of the Center for Arts-Inspired Learning Agency (CAL). Through CAL, they have programmed both performances and workshops for children ranging in age from pre-school through high school. They are very excited to present their music for students at Penn State University this fall 2016.
IN2ATIVE was the first prize winner for the 2014 Young Artist Initiative Competition as part of the Ohio Arts Presenters Network Conference.

Quoted by Jim Walker, former principal flute of the LA Philharmonic: "[IN2ATIVE] is one of the freshest concepts in today's music scene. The musicians are first rate and their music is only innovative, but appealing to all listeners."
IN2ATIVE has also been reviewed in CMUSE music news by Andrea Caccese: "The music created by avant-garde, flute and cello duo, [IN2ATIVE] offers a great example of how two apparently different musical cultures can come together and create something truly astonishing."
Visit Website
Watch Video
---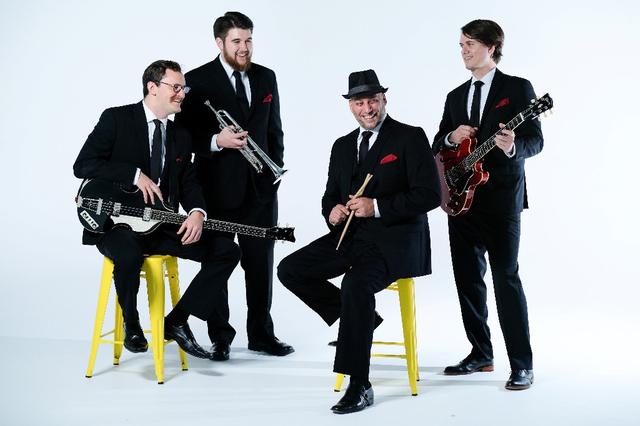 The Four Freshmen
$30.00
Friday
8/11
6:00 pm
Buy Tickets
8:00 pm
Buy Tickets
Legendary Vocal Group returns to Nighttown!
Featuring: Jon Gaines, Bob Ferreira, Stein Malvey, & Tommy Boynton.
The Four Freshmen have released over 60 albums, won numerous DownBeat and JazzTimes readers' polls, and have been honored with the Satchmo Award for unique and enduring contribution to the living history of jazz.
The Four Freshmen remain the Acclaimed Masters of Harmony presenting their unique brand of vocal pop harmony of headlining concerts around the globe. As the Wall Street Journal proclaims, "Long live The Four Freshmen, may they never graduate."
TOMMY BOYNTON is the newest member of The Four Freshmen, singing 1st tenor and playing bass. Growing up in Aurora, Co., his musical journey began in the 3rd grade, singing in a children's chorus, and studying piano and drums. Tommy's love for music lead him to Phil Mattson's prestigious School for Music Vocations in Creston, Iowa. He then graduated from the New England Conservatory in Boston, MA, where he studied with Dominique Eade and Ran Blake. Boynton continued to share his love and passion for music by returning to SMV to teach. Tommy has shared the stage with several Grammy nominated musicians, including jazz pianist Fred Hersch, and critically acclaimed jazz vocalist Kate McGarry. While on the road, he does miss his kitties, Alice and Little Brother, more than anything.
Image
STEIN MALVEY sings the 2nd tenor and plays guitar with The Four Freshmen. He began his musical journey at age four, studying piano at St. Olaf College in his hometown of Northfield, MN. Growing restless with classical repertoire, he discovered guitar at age 12, and fell in love. Just two years later he was playing guitar professionally. He graduated with a Bachelor of Music degree in guitar performance from Lawrence University Conservatory of Music. Stein spent years in both the New York and Minneapolis music scenes, recording and touring with groups in many genres: rock, pop, r&b, soul, funk, jazz, country, and avant-garde. When he isn't touring with The Four Freshmen, Stein lives in Los Angeles.
Jon Gaines was introduced to the world of music at the age of 5 when he began taking piano lessons from his grandmother in his hometown, Derry NH. By fifth grade, young Jon was expanding his musical talents to the trumpet, but it wasn't until Jon first heard a recording of Louis Armstrong that a passion was sparked. After high school, Jon attended the prestigious New England Conservatory where he furthered his studies in jazz improvisation. Along with all his instrumental studies on trumpet and piano Jon also undertook several years of vocal instruction before earning his bachelors degree in 2014.
BOB FERREIRA auditioned for The Four Freshmen in 1992 for bass voice and percussion while a music student at Central Washington University. The group asked Ferreira to join, presenting him with a difficult decision of whether or not to leave his academics behind in lieu of a career in entertainment. Bob is still pleased with his decision and has not looked back since. He enjoys being part of such an iconic musical legacy having performed in fifty states, ten countries, and on nine Freshmen recordings. When not on the road with The Four Freshmen, Ferreira occasionally freelances as a drummer in Las Vegas.
Visit Website
Watch Video
---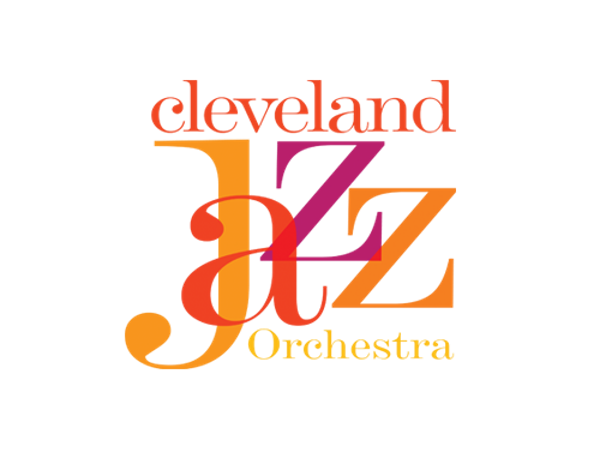 Cleveland Jazz Orchestra featuring Vince Mastro
$25.00
Saturday
8/12
8:30 pm
Buy Tickets
North Coast's leading Jazz Orchestra live on Nighttown Stage! Under the direction of Trombonist & Composer/Arranger Paul Ferguson.
With Special Guest Vocalist Vince Mastro sings Cy Coleman and Mel Torme.
Cleveland favorite Vince Mastro joins The Cleveland Jazz Orchestra in a concert featuring music of Cy Coleman ("The Best is Yet to Come", "I've Got Your Number", "If They Could See Me Now") and Mel Torme. Join Howie Smith, Jack Schantz, Jim Rupp and the rest of the gang under the leadership of Paul Ferguson.
Vince Mastro is a former Deca Recording Artist. He's been a vocalist with The Musical Theater Project since 2004. Vince will be appearing at the Smith Center in Las Vegas this November for the fourth time.
For 30 years, The Cleveland Jazz Orchestra has been Northeast Ohio's premier jazz voice. Led by Paul Ferguson, the CJO promotes jazz in its historical and contemporary forms, through concerts with gifted jazz musicians, arrangers, composers and educators in northeast Ohio.
Paul Ferguson has been director of Jazz Studies at Case Western Reserve University since 1988. A graduate of the University of Akron and the Eastman School of Music, Paul has traveled with the Tommy Dorsey and Glenn Miller bands as lead trombonist and arranger and currently fills those functions with the Cleveland Jazz Orchestra. Paul was principal trombonist of the Canton Symphony from 1989-98 and at various times has also performed with the Cleveland Orchestra, Cleveland Opera, the Ohio Chamber Orchestra, Apollos's Fire, the Cleveland Chamber Brass, the New Hampshire Festival Orchestra and various groups across Northeast Ohio. In 1995, Paul was the recipient of the Gil Evans Fellowship in Jazz Composition.He has two recordings–"Blue Highways", recorded with the RIAS Big Band of Berlin, and "Friends", recorded with his own orchestra. Last summer, Paul taught at an International Jazz Seminar in Zarautz, Spain, wrote three arrangements for the Glenn Miller Orchestra and wrote three arrangements for the Cleveland Pops for use on the Drew Carey show.
Visit Website
Watch Video
---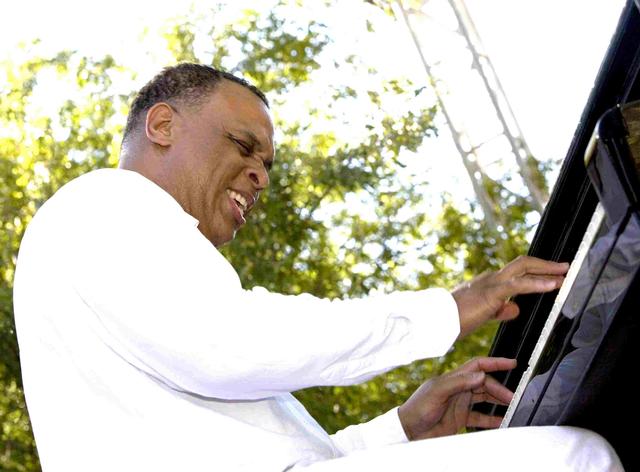 Chuchito Valdes
$30.00
Sunday
8/13
7:00 pm
Buy Tickets
From Cuba! Piano Virtuoso and his group return to Nighttown!
Chuchito Valdés, following in the footsteps of his famed father Chucho Valdés and grandfather Bebo Valdés, continues the legacy of great piano players form Cuba.
With influences of Caribbean rhythms and jazz, Chuchito creates an exciting and energetic blend of spicy music that drives audiences wild. This piano master captivates with his sensitivity and drives excitement with his dynamic band.
Chuchito has recorded and performed piano with the world renown Cuban band, Irakere, which he led for two years. He has also performed at festivals, clubs and concerts throughout the world: from Cuba and the Caribbean to North America, South America, and Europe.
Chuchito is recognized as a master of Cuban music including Son, Danzon, Cuban Timba and Guaguanco. He has also extensively studied classical music including harmony and composition. His original compositions and arrangements draw on classical harmonic and structural techniques. In his performances, Chuchito's music draws on many styles including Afro-Cuban Latin Jazz, Bebop, Danzon, Cha-Cha-Cha, Son Montuno and much more. Chuchito Valdés currently resides in Cancun, Mexico and is a frequent performer in the United State and Canada.
"Chuchito Valdés displays the hell-bent intensity and daredevil technique of the elder Valdés-qualities recognized worldwide as hallmarks of Cuban Jazz."
- Neil Tesser / The Reader (Chicago's Art & Culture Guide) and author of The Playboy Guide to Jazz
Watch Video
---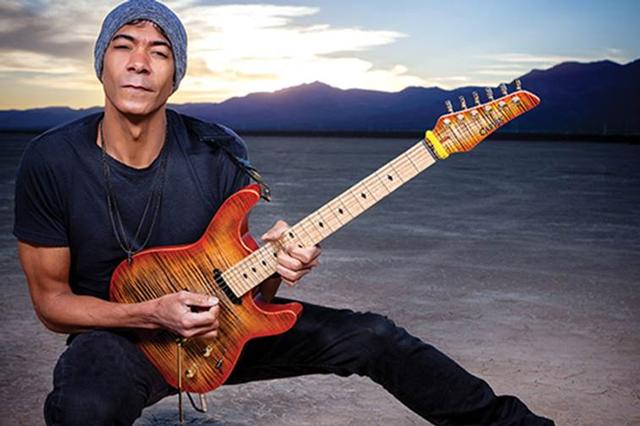 Greg Howe
$20.00
Monday
8/14
7:00 pm
Buy Tickets
Electric Guitar Master & Trio Live at Nighttown!
Featuring: Greg Howe-Guitar, Stu Hamm-Bass, & Gianluca Palmieri-Drums.
In his 30 year career, Greg Howe has produced, written and arranged nine solo instrumental studio albums along with two collaboration albums with Richie Kotzen of the Winery Dogs. In addition, Howe has contributed to a long list of albums/records by other artists.
Howe has also developed a solid reputation as a technical innovator, particularly for his strong utilization of tapping, unusual time signatures and his "hammer-on from nowhere" legato method. His self-titled debut album "Greg Howe" is ranked tenth best shred album of all time by Guitar World Magazine.
Greg Howe has collaborated with artists such as Dennis Chambers, Victor Wooten, Richie Kotzen, Jason Becker, Billy Sheehan, Stu Hamm, Simon Phillips, Marco Minneman, John Wetton, Dave Weckl, Bernie Worrell, Gregg Rolie, Eddie Jobson, and many others.
He's also made a name for himself as a stellar sideman and session musician with artists like Michael Jackson, Justin Timberlake, Christina Aguilera, Rihanna, Enrique Iglesias, and many more
His TV appearances include The Grammy's, American Music Awards, The Tonight Show, The Today Show, The Billboard Awards, Teen Choice Awards, just to name a few.
In 2006, Shrapnel Records celebrated Greg's 20 year career with ?Collection – The Shrapnel Years? – an album containing some of his best musical moments — comprised of musically technical ditties such as "Bad Racket" and "Joker's Wild," as well as the popular "Jump Start" and the funky "Howe 'Bout It." These tracks also contain standout performances by some of the greatest musicians in progressive music, including drummers Dennis Chambers and Atma Anur, Keyboardist Vitalij Kuprij, as well as bassists Billy Sheehan and Victor Wooten along with other world class players.
Musical trends may come and go, but you always know what's in store with Greg Howe, and this veteran guitarist certainly won't disappoint with his breathtaking showcase as one of the best rock/fusion players in the world.
Visit Website
Watch Video
---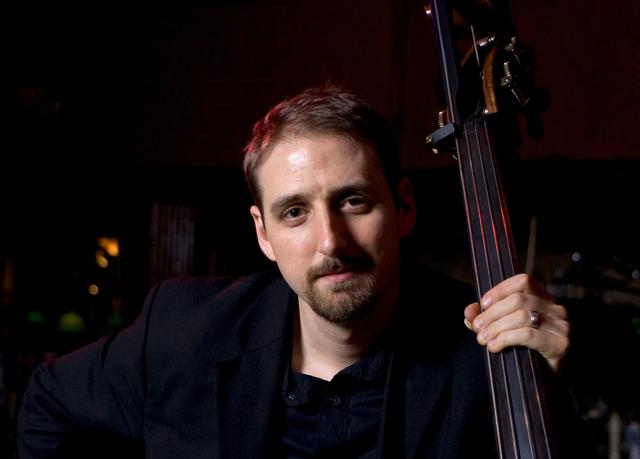 Joe Policastro
$10.00
Thursday
8/17
8:00 pm
Buy Tickets
Dynamic Acoustic Bassist from Chicago lead Trio. Featuring music from their new CD "Screen Sounds".
Featuring: Joe Policastro-acoustic bass, Dave Miller-guitar, & Mikel Avery-drums.
Chicago bassist, composer, and arranger Joe Policastro grew up in the fertile jazz, classical, and popular music scene of Cincinnati, OH. He studied Classical Double Bass Performance on full scholarship at Miami University. Joe earned his Bachelor of Music in Jazz/Studio Music from the College Conservatory of Music at the University of Cincinnati and his Master of Music in Jazz Studies from DePaul University in Chicago. After performing and recording in Germany, he settled in Chicago where he quickly established himself an in-demand musical voice as both performer and composer/arranger. He has performed and recorded with jazz luminaries such as Diane Schuur, Jeff Hamilton, Howard Levy, Phil Woods, Tim Ries, Ira Sullivan, Howard Alden, Rick Margitza, Jim Snidero, David "Fathead" Newman, and Billy Hart.
He leads the Joe Policastro Trio, and the group has two albums featuring his writing, arranging, and performing: 2013's West Side Story Suite For Jazz Trio and 2016's Pops! He also leads and co-leads the Gerry Mulligan-esque ensembles, Jeru, and the Mulligan Mosaics Big Band and the Mulligan Mulligan Mosaics Nonet for which he has extensively written and arranged. As composer/arranger, his work can be heard on recordings by numerous artists including Ira Sullivan and the Rob Parton Big Band.
As an educator, he has been a Ravinia Jazz Mentor, a Lecturer of Jazz Studies at DePaul University, and he is currently on faculty at Morton College, the Chicago Academy for the Arts, and the Midwest Young Artists Conservatory.
Visit Website
Watch Video
---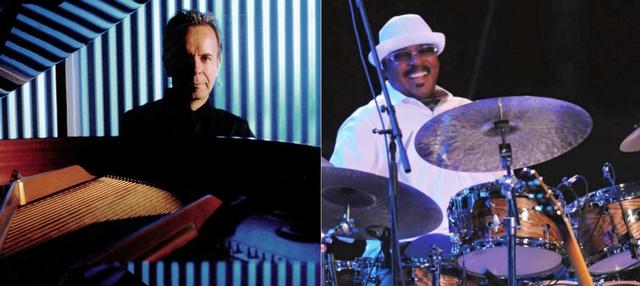 Bill Cunliffe Trio Featuring Harvey Mason
$25.00
Friday
8/18
8:30 pm
Buy Tickets
Pianist extraordinaire Bill Cunliffe leads Dynamic Trio featuring legendary drummer Harvey Mason Live at Nighttown!
Featuring: Bill Cunliffe-piano, Harvey Mason-drums, & Martin Wind-acoustic bass
Special Guest opening act Guitarist Joshua Breakstone.
Jazz pianist, composer and Grammy Award-winning arranger Bill Cunliffe is known for his innovative and swinging recordings and compositions. Bill began his career as pianist and arranger with the Buddy Rich Big Band and worked with Frank Sinatra, Joe Henderson, Freddie Hubbard, Benny Golson and James Moody. He has since established himself as a solo artist and bandleader, with more than a dozen albums under his name.
Bill currently plays with his trio; his big band; his Latin band, Imaginación; and his classical-jazz ensemble, Trimotif.
His latest recording is the Bill Cunliffe Trio album "River Edge, New Jersey," with bassist Martin Wind and drummer Tim Horner, released in April by Azica Records.
Other recent releases include his Overture, Waltz and Rondo for jazz piano, trumpet and orchestra. Bill performed the work with trumpeter Terell Stafford and the Temple University Symphony Orchestra, conducted by Luis Biava. The recording won Bill his fifth Grammy nomination, in the Best Instrumental Composition category.
Bill wrote the score for the film "On the Shoulders of Giants," Kareem Abdul-Jabbar's homage to the Harlem Rens basketball team of the 1920s and '30s. The movie recently received an NAACP Image Award for Best Documentary. Bill's soundtrack was nominated for Best Album.
Bill was awarded a Grammy for Best Instrumental Arrangement for "West Side Story Medley," on the album "Resonance Big Band Plays Tribute to Oscar Peterson" (Resonance Records, 2009). In addition to receiving five Grammy nominations, he is a two-time Emmy nominee.
The Los Angeles Jazz Society honored Bill in 2010 with its Composer/Arranger Award. That year he was also named a Distinguished Faculty Member of the College of the Arts at Cal State Fullerton, where he is a jazz studies professor.
Bill grew up in Andover, Mass. He studied jazz at Duke University with pianist Mary Lou Williams and received his master's degree from the Eastman School of Music. He was the 1989 winner of the Thelonious Monk International Piano Competition.
You will have only begun to scratch the surface by identifying the masterful Harvey Mason as just a drummer. His precision time keeping and versatility have placed him among THE most in-demand and most recorded session drummers of all-time. His tumbling tom-tom fills and the lickity slick synchronization between his hi-hat cymbals, snare and bass drums are instantly recognizable signatures.
He's been hired by everyone from Barbra Streisand to James Brown to Mary J to Herbie Hancock to Jennifer Hudson to Frank Sinatra to John Legend to the London Symphony Orchestra. He has won four 1st place plaques from Modern Drummer magazine's annual studio poll and has been the first call drummer for the Academy Awards ceremonies on 25 occasions.
Visit Website
Watch Video
---
Ben Sidran featuring Richie Cole
$25.00
Thursday
8/24
8:00 pm
Buy Tickets
Friday
8/25
8:30 pm
Buy Tickets
Vocalist, pianist, and Jazz Sage Ben Sidran and his group hits the Stage at Nighttown! With Special Guest Richie Cole on sax!
Featuring: Ben Sidran-piano & vocals, Leo Sidran-drums, Billy Peterson-bass, Bob Rockwell-sax, & special guest Richie Cole-sax.
Ben Sidran is widely recognized as the host of National Public Radio's landmark jazz series "Jazz Alive", which received a Peabody Award, and as the host of VH-1 television's "New Visions" series, which received the Ace Award for best music series.
A pianist, producer, singer and composer, he has recorded more than thirty solo albums, including the Grammy nominated Concert for Garcia Lorca, and produced recordings for such noted artists as Van Morrison, Diana Ross, Michael Franks, Rickie Lee Jones, Mose Allison and Steve Miller (with whom he co-wrote the hit song "Space Cowboy").
He is the composer of the soundtrack for the acclaimed film Hoop Dreams, and scored the documentary Vietnam: Long Time Coming, which won both the Aspen Film Festival audience award and an Emmy.
Sidran has authored two books on the subject of jazz, Black Talk, a cultural history of the music, and Talking Jazz, a series of conversations with inspirational musicians. He holds a PhD. in American Studies from Sussex University, Brighton, England, but has studiously avoided the academic life, preferring instead to spend his time performing, producing and writing. His latest works include the memoir, A Life in the Music and the groundbreaking text There Was a Fire: Jews, Music and the American Dream, along with the recordings Dylan Different and Don't Cry For No Hipster.
Richie Cole started playing alto saxophone when he was 10 years old in his home town of Trenton, New Jersey. Influenced by Sonny Rollins and Charlie Parker, Cole's talent and dedication won him a full scholarship from Downbeat Magazine to the Berklee School of Music in Boston.
His professional career began in 1969 when he joined the Buddy Rich Big Band. And after stints with the Lionel Hampton Big Band and the Doc Severinsen Big Band, Cole formed his own quintet and toured worldwide, doing a great deal to popularize bebop and his own "Alto Madness" style in the 70's and early 80's.
Cole has performed and recorded with the great vocalese artist Eddie Jefferson, the Manhattan Transfer, Bobby Enriquez, Freddie Hubbard, Sonny Stitt, Art Pepper, Tom Waits, Boots Randolph, and Nancy Wilson, to name just a few of his musical collaborations. Notably, Cole has performed at the Village Vanguard and Carnegie Hall as well as gave a command performance for the Queen of England.
Cole has recorded over 50 albums and CDs, including his top hit album "Hollywood Madness" (1979 Muse Records) and his tribute album to Leonard Bernstein, "Richie Cole Plays West Side Story" (1997 Music Masters Jazz). A prolific composer, Cole also finds time to arrange for full big bands, symphony orchestras and frequent performances at jazz festivals worldwide.
Richie Cole is recognized worldwide for the sweet sounds of his alto saxophone and the creativity behind his Alto Madness Orchestra.
Visit Website
Watch Video
---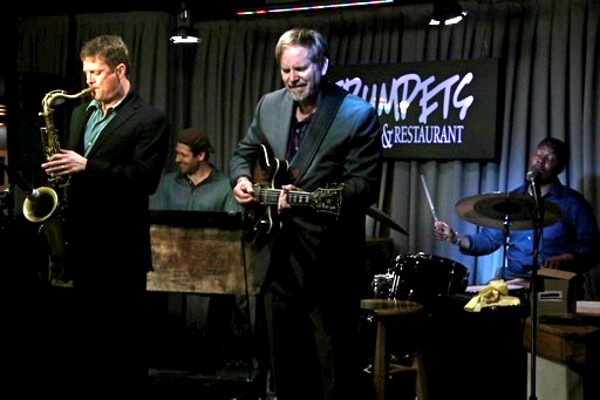 Dave Stryker Organ Quartet featuring Eric Alexander
$25.00
Saturday
8/26
8:30 pm
Buy Tickets
Guitar Master leads All-Star Quartet Live at Nighttown! Playing Music from his hit records "Eight Track" & "Eight Track II"
Featuring: Dave Stryker-Guitar, Eric Alexander-Sax, Jared Gold-Hammond B-3 Organ, & Byron Landham-Drums.
Whether you've heard guitarist Dave Stryker leading his own group (with 26 CD's as a leader to date), co-leading The Stryker/Slagle Band, or as a featured sideman with Stanley Turrentine, Jack McDuff, and many others, you know why the Village Voice calls him "one of the most distinctive guitarists to come along in recent years."
Dave's new CD "Messin' with Mister T", is a celebration of the man he worked with for over a decade — Stanley Turrentine, It went to #1 on JazzWeek Radio and stayed in the Top 50 for 20 weeks and has received great reviews including 4 1/2 stars in Downbeat magazine. Dave's last CD "Eight Track" was #9 for 2014 on the Jazz Week Radio Charts where it stayed for 20 weeks topping off at #3 for 3 weeks. Downbeat magazine picked it as one of the Top CD's of 2014, ran a feature article in the June 2014 issue on Dave, and voted him into the 2014 Downbeat Critics and Readers Poll for the 7th time.
Dave Stryker grew up in Omaha, Nebraska and moved to New York City in 1980. After establishing himself in the local music scene, he joined organist Jack McDuff's group for two years 1984-85. When McDuff wasn't on the road, they worked a steady four-night a week gig at Dude's Lounge in Harlem. After leaving McDuff, Turrentine asked Stryker to join his quintet. From 1986-1995 he played with the legendary saxophonist at all the major festivals, concert halls, and clubs throughout the world. With Turrentine, Stryker was able to play with such jazz greats as Dizzy Gillespie and Freddie Hubbard. The ten years playing alongside the tenor legend helped Stryker realize the importance of having his own sound.
With 19 CD's out under his own name and appearing as sideman on countless others, Eric Alexander has made his mark on the jazz world and documented his progress as a tenor master. He has a rich tone and an aggressive, driving style that grabs the listeners attention and doesn't let go.
At William Paterson College in New Jersey Eric advanced his studies under the tutelage of Harold Mabern, Joe Lovano, Rufus Reid, and others. "The people I listened to in college are still the cats that are influencing me today," says Alexander. "Monk, Dizzy, Sonny Stitt, Clifford Brown, Sonny Rollins, Jackie McLean, Joe Henderson--the legacy left by Bird and all the bebop pioneers."
During the 1990s, after placing second behind Joshua Redman in the 1991 Thelonious Monk International Saxophone Competition, Alexander threw himself into the whirlwind life of a professional jazz musician. He played with organ trios on the South Side of Chicago, made his recording debut in 1991 with Charles Earland, and cut his first album as leader in 1992.
In 2004, Eric signed an exclusive contract with HighNote Records, an independent jazz label based in New York City. There he has amassed a considerable discography of critically acclaimed recordings.
Visit Website
Watch Video

Planning a
reception,

wedding,

b

usiness
meeting,
graduation, birthday or B'nai Mitzvah?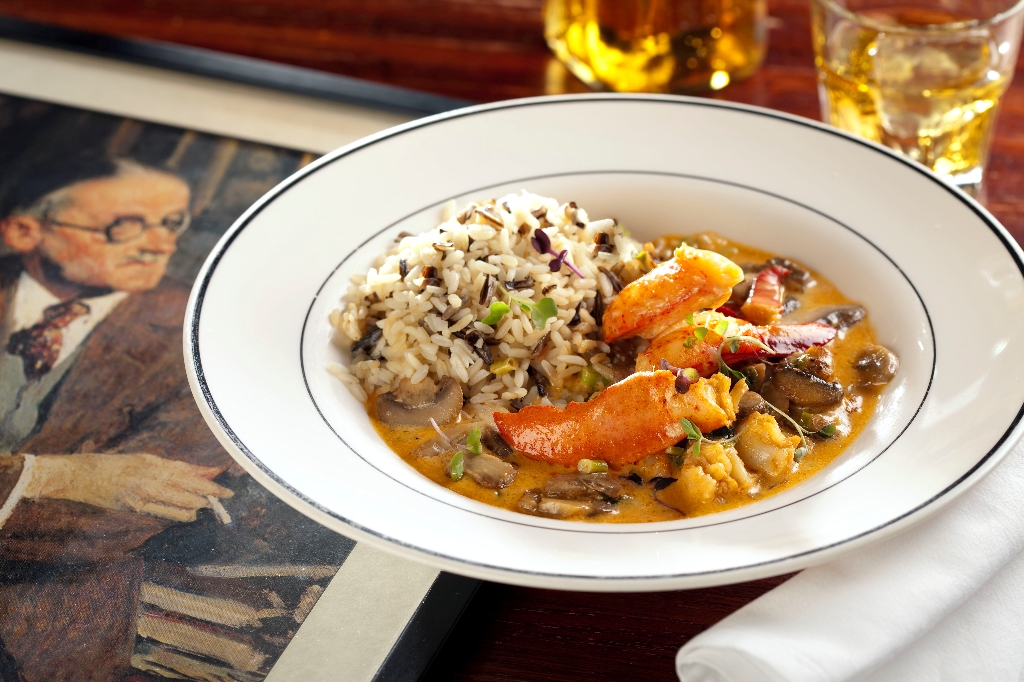 . . . . . . . . .think Nighttown!

We give you the best package in town at a price that won't break the bank. And everything is included at no extra charge. Our experience is as accommodating as our atmosphere. Private function spaces from 20 - 150. Valet parking available.
To book your party, call Brendan Ring directly at

216-952-9133

Nighttown uses Yamaha Pianos exclusively


For more information about the

Yamaha C-7

,
The New

Avant

Grand Piano or any of the Yamaha pianos,
Please contact Mattlin-Hyde at (440) 449-6180
Nighttown drums provided by




www.fortunedrums.com
Nighttown/JWP graphic designer
Kathy Kelly
216-941-5439



Gerry Paluck RPT

Registered Piano Tuner/Technician

(216) 346-9308
www.gerrythetuner.com
Looking for great music
on the radio
and the web?

Check out the
Nighttown / Jim Wadsworth Productions
Radio Guide. Updated 10/10/15

Radio List (in pdf)
Thanks to
Bruce Amsel
for
compiling and keeping the list up to date!!!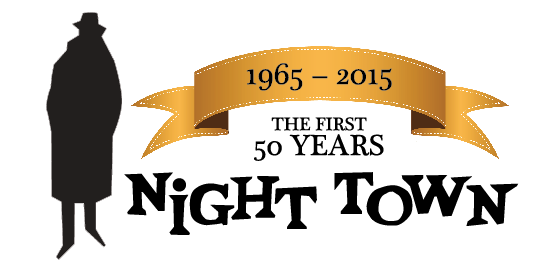 12387 Cedar Road (top of Cedar Hill)
Cleveland Heights, OH
216-795-0550
No need to make an additional table reservation -
it's already included with your concert tickets!!
www.nighttowncleveland.com
Map to
N
ight
t
own
Producers of All the Great Music at Nighttown
Call us for Music for your Private Event
216-721-5624 jwadsworth@aol.com
www.jwpjazz.com

To Purchase Concert Tickets

No need to make an additional table reservation -
it's already included with your concert tickets!!








"Late Night at Nighttown"
Fridays Moss Stanley on piano 10:30PM - 1:00AM No cover
Saturdays Jackie Warren on piano 10:30PM - 1:00AM No cover





Thursday, July 13 Rene Schiffer & Mime Yamahiro-Brinkmann 8 PM $10.
International Cello Duo from Apollo's Fire play works from Bach, Beethoven, Duke Ellington, plus an Original Composition from Rene Schiffer Live at Nighttown!



Friday, July 14 Kenny Davis Quintet 8:30 PM $15.
Cleveland Jazz Legend and Trumpet Master leads All-Star North Coast Quintet live at Nighttown!
Featuring: Kenny Davis-trumpet, David Thomas-piano, Johnny Cochran-sax, Kip Reed-bass, & Robert Hubbard-drums.



Sunday, July 16 Claudia Hommel-"Paris When it Sizzles" 6 PM $20.
French Vocalist Claudia Hommel Presents "Paris When it Sizzles" ( a post Bastille Day Celebration) on Nighttown's all weather Stephen's Green Patio.
Featuring:
Claudia Hommel-chanteuse
Stefan Kukurugya- the "Detroit piano man"
Walt Mahovlich- accordion and clarinet
Adam Tully- bass



Sunday, July 16 "Beautiful Sisters" w/Shirley Cook & Evelyn Wright 7 PM $20.
Top Flight North Coast Vocalists with All-Star Group live at Nighttown!
Featuring: Shirley Cook-vocals, Evelyn Wright-vocals, David Thomas-piano, Chris Coles-saxs, Alan Gleghorn-bass, & Sunny Tabler-drums.
Presented in Association with Quad City Productions.



Monday & Tuesday, July 17-18 Peter Asher & Albert Lee 7 PM (Both Nights) $30.
Peter Asher of Peter and Gordon fame,& producer for James Taylor, Linda Ronstandt,, and many others.
Albert Lee as featured with The Everly Brothers, Joe Cocker, Eric Clapton, and many others!
Two Legendary British Icons join forces for special Acoustic Show for two big nights live on the Nighttown Stage!



Wed. & Thurs. July 19 & 20 Kenny Garrett Quintet 7 & 9 PM Both Nights $30.
World Class Alto Saxophonist and his Group live on the Nighttown Stage for Two Big Nights!
Playing Music from his new CD on Mack Avenue Records "Do Your Dance".



Friday & Saturday, July 21-22 Ken Peplowski 8:30 Both Nights $30.
Clarinet and Sax Master returns for Big Weekend at Nighttown!
Friday: Quartet Featuring: Ken Peplowski-clarinet & sax, Jackie Warren-piano, Peter Dominguez-acoustic bass, & Jim Rupp-drums.
Saturday: Duo Featuring Ken Peplowski-clarinet & sax, & Don Better-guitar.



Thursday, July 27 Dominick Farinacci All-Star Sextet 8 PM $30.
Rapidly Rising Trumpet Master leads International All-Star Ensemble live at Nighttown!
Featuring: Dominick Farinacci-trumpet, Shenel Johns-vocals, Dan Kaufman-piano, Julien Labro-accordion, EJ Parker-acoustic bass, & Lawrence Leathers-drums.



Friday, July 28 Victor Jones Quintet Featuring Taeko 8:30 PM $20.
Dynamic Drummer from NYC/Copenhagen, Denmark leads All-Star International Quintet live at Nighttown!
Featuring: Victor Jones-drums & trumpet, Taeko-vocals, Hailey Niswanger-sax, Dylan Meek-piano, & Alex Blake-bass.




Satuday, July 29 Tony Monaco Organ Quartet featuring Richie Cole 8:30 PM $25.
Dynamic Hammond B-3 Wizard Tony Monaco Leads All-Star Quartet with Special Guest Richie Cole live at Nighttown!
Featuring: Tony Monaco-Hammond B-3 Organ, Richie Cole-Sax, Eric Johnson-Guitar, & Jimmy Alexander-Drums.



Wednesday & Thursday, Aug. 2-3 John Pizzarelli Trio 7 & 9 PM (Both Nights) $40.
Landmark Vocalist and Guitarist and his Trio back at Nighttown for Two Big Nights!



Friday, August 4 Justo Saborit 8:30 PM $10.
Latin Guitar Master plays a special Solo show live at Nighttown!



Sunday, August 6 Bill Lestock Trio 7 PM $10.
Mandolin Virtuoso leads Trio live on Nighttown Stage!
Featuring: Bill Lestock-mandolin, Andrew Bonnis-acoustic bass, & Anthony Taddeo-percussion.



Thursday, August 10 In2ative 8 PM $10.
CIM Graduates, and Avant Garde Duo Kimberly Zaleski-Flute, & Trevor Kazarian-Cello, mix genres including classical, jazz, beat box, and more, with original compositions, and contemporary improvisational forms.
Adventurous new music Live at Nighttown!



Friday, August 11 The Four Freshmen 6 & 8 PM $30.
Legendary Vocal Group back on Nighttown Stage! Playing Music from their new CD "Four Freshmen & Friends".
Featuring: Bob Ferreira, Tommy Boynton, Stein Malvey, & Jon Gaines.



Saturday, August 12 Cleveland Jazz Orchestra featuring Vince Mastro 8:30 PM $25.
North Coast's leading Jazz Orchestra live on Nighttown Stage! Under the direction of Trombonist & Composer/Arranger Paul Ferguson.
With Special Guest Vocalist Vince Mastro sings Cy Coleman, and Mel Torme.



Sunday, August 13 Chuchito Valdes 7 PM $30.
From Cuba! Piano Virtuoso and his group return to Nighttown!
Monday, August 14 Greg Howe 7 PM $20.
Electric Guitar Master & Trio Live at Nighttown!
Featuring: Greg Howe-Guitar, Stu Hamm-Bass, & Gianluca Palmieri-Drums.



Thursday, August 17 Joe Policastro Trio 8 PM $10.
Dynamic Acoustic Bassist from Chicago lead Trio. Featuring music from their new CD "Screen Sounds".
Featuring: Joe Policastro-acoustic bass, Dave Miller-guitar, & Mikel Avery-drums.



Friday, August 18 Bill Cunliffe Trio Featuring Harvey Mason 8:30 PM $25.
Pianist extraordinaire Bill Cunliffe leads Dynamic Trio featuring legendary drummer Harvey Mason Live at Nighttown!
Featuring: Bill Cunliffe-piano, Harvey Mason-drums, & Martin Wind-acoustic bass
Special Guest opening act Guitarist Joshua Breakstone.



Thursday & Friday, August 24-25 Ben Sidran featuring Richie Cole 8 PM Thursday, 8:30 PM Friday $25.
Vocalist, pianist, and Jazz Sage Ben Sidran and his group hits the Stage at Nighttown! With Special Guest Richie Cole on sax!
Featuring: Ben Sidran-piano & vocals, Leo Sidran-drums, Billy Peterson-bass, Bob Rockwell-sax, & special guest Richie Cole-sax.



Saturday, August 26 Dave Stryker Organ Quartet featuring Eric Alexander 8:30 PM $25.
Guitar Master leads All-Star Quartet Live at Nighttown! Playing Music from his hit records "Eight Track" & "Eight Track II"
Featuring: Dave Stryker-Guitar, Eric Alexander-Sax, Jared Gold-Hammond B-3 Organ, & Byron Landham-Drums.


###