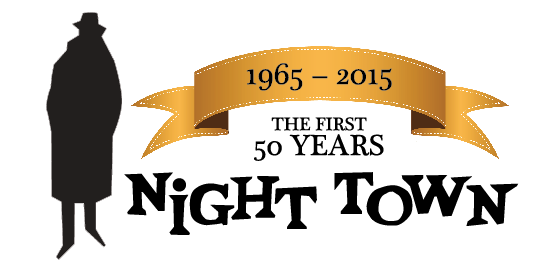 great dining | great music

12387 Cedar Road (top of Cedar Hill)
Cleveland Heights, OH
216-795-0550

www.nighttowncleveland.com
Map to Nighttown


To Purchase Concert Tickets

No need to make an additional table reservation -
it's already included with your concert tickets!!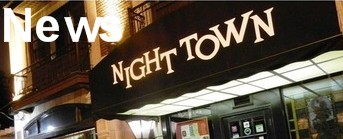 ---
New Shows Recently Added



7/07 Dominick Farinacci/Stokes Legacy Jazz Orchestra
7/08 Russell Thompson & Free Agent
7/16 "Beautiful Sisters" w/Shirley Cook & Evelyn Wright
7/17-7/18 Peter Asher & Albert Lee
7/21 - 7/22 Ken Peplowski
7/27 Dominick Farinacci All-Star Quintet
7/28 Victor Jones Quintet Featuring Taeko
7/29 Tony Monaco Organ Quartet featuring Richie Cole
8/02 – 8/03 John Pizzarelli Trio
8/04 Justo Saborit

---
Emergent Universe Oratorio
Fri Jun 30th 7:30pm - 9:00pm
Maltz Performing Arts Center
1855 Ansel Rd, Cleveland

Cleveland's BlueWater Chamber Orchestra and the Cleveland Chamber Choir will perform the Emergent Universe Oratorio by composer Sam Guarnaccia, under the baton of conductor Scott MacPherson.
The Emergent Universe Oratorio tells the great scientific story of the Universe's 13.8 billion-year journey from the Big Bang to the emergence of human consciousness as an evolutionary force. Told in a series of alternating intensively scored recitatives with major lyrical choral movements, the libretto is set in intimate, dynamic relationship to the music, evoking a deep resonance and response to the new cosmologies-the stories and ways of seeing that shape our behavior and determine our future --- offering a unique way through music and poetic narrative, to raise consciousness of humanity's responsibility to protect and preserve our planet.
Find your tickets
Here
.
---

Nighttown Patios are Open for Your Outdoor Dining Enjoyment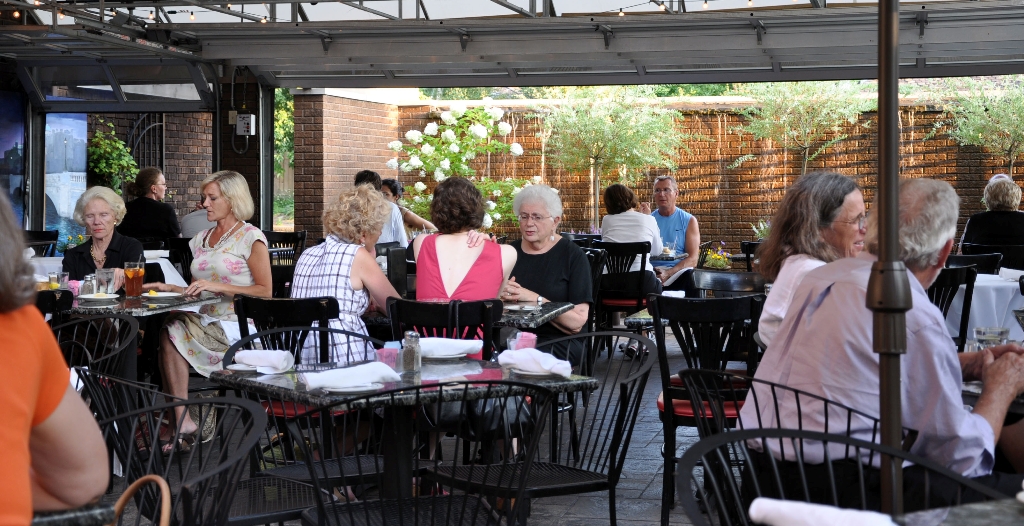 Stephen's Green

Nighttown's two famous patios, "Stephen's Green" and "The Secret Garden" are now open for the season. Enjoy your favorite Nighttown dishes on our beautiful three season patios. Lunch, dinner, and brunch on Sunday's.
---
"Late Night at Nighttown" ** Every Week **

Fridays
Moss Stanley
on piano 10:30PM - 1:00AM No cover
Saturdays
Jackie Warren
on piano 10:30PM - 1:00AM No cover
Nighttown Newsletter

Click he
re to sign up for the Nighttown newsletter. Subscribers receive advance notice and discounts to many of the shows.
Nighttown
Tickets

and Seating Policy

To purchase tickets click here, Do not make an additional table reservation - it is already included with your purchased tickets. All seats are General Admission. All seating is based on the time that you arrive for the show and based on how many people are in your party and where we have tables of that size. You may be sharing a table with other people.

---
Nighttown Student Discount Policy
Students up to age 26 are 1/2 off the regular price. Student priced tickets are only available the night of the show, are available only at the door, and are subject to availability. Students must have a photo ID from a generally-recognized high school, college or university. Full-paying ticket holders get priority on admission and seating. Certain select shows have no discount based on arrangements with the artist. On evenings when there are two shows (i.e. shows at 7 & 9PM), the discount is only good for the second show. Students under the age of 18 must be accompanied by an adult paying full price in order to be eligible for the discount.
---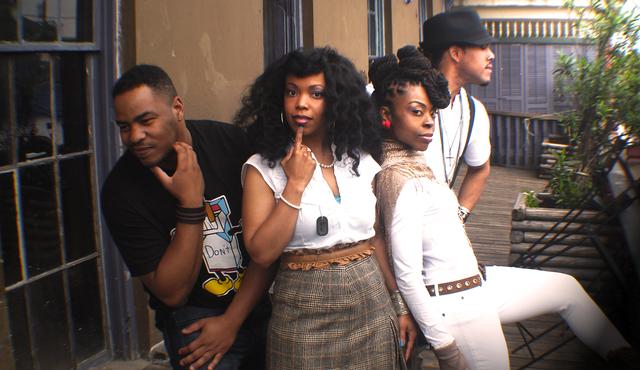 Water Seed
$20.00
Wednesday
6/21
7:00 pm
Buy Tickets
Exciting 8-piece band from New Orleans with vocals & horns play Funk, Second Line, & then some. Live at Nighttown!
Future Funk Stars - New Orleans own Water Seed has been creating a buzz all over the band's hometown of NOLA with one of the most dynamic funk shows on the circuit.
George Porter has critiqued the band by saying "Water Seed gives me hope".
A band built on the jazz and funk tradition that single handedly shaped popular music, Water Seed has become one of the prevalent future funk fusion bands daring to keep audiences on the dance floor while romancing the ears of the most advanced jazz purist.
They have been called a "fresh mixture of the Hot 8 Brass Band meets The Meters".
Known for their high-energy marathon performances, Water Seed has commanded some of the most impressive stages across the country. Their latest 2 projects have debut in the top 40 on the iTunes jazz charts and their relentless touring schedule continues to gain momentum keeping the band's diverse fan base wanting more with every stop. Powered by a seamless rhythm section. Enforced by an agile horn section. Topped with a demanding vocal performance and front line, Water Seed will funk any audience right out of their seats.
Visit Website
Watch Video
---





Cedar Fairmount Special Improvement District Music & Block Party


$0.00


Thursday

6/22


7:00 pm

Free - No tickets needed



Featuring Jen Maurer & Anthony Papaleo with their dear friends, The Corn Potato String Band!
On the "Stephens Green" patio at Nighttown.
NE Ohio's "Old-School Blues & Roots Music" Duo of Jen Maurer & Anthony Papaleo combine forces with "American Music Traditionalists," the Corn Potato String Band Duo (Aaron Jonah Lewis and Lindsay McCaw) to make a fun & rowdy (but family friendly) night of musical songs that are a part of your old-soul consciousness even though you're too young to really realize it. Expect some rousing vocals, crazy amazing fiddling (1-3 fiddles at a time), banjo plucking, guitar picking, bass booming, and clogging. This will be a night of "ho-downs," country rags, southern gospel, old-timey foot stompers, classical banjo exploits, delta and piedmont blues, and of course -1950s R&B.
Both groups have American and International miles under their belt, having toured all sorts of parts of the world (from the UK to Colombia), and sharing what makes American Roots music so great.
Having begun their "outcasts-that-play-that-old-stuff" relationship in January 2016, these two duos are on the road to playing more and more together, pretty much because no one else can tolerate the banjo practicing during dinner.
For more info on each band check out: www.cornpotato.com andwww.facebook.com/jenandanthonymusic
Visit Website
---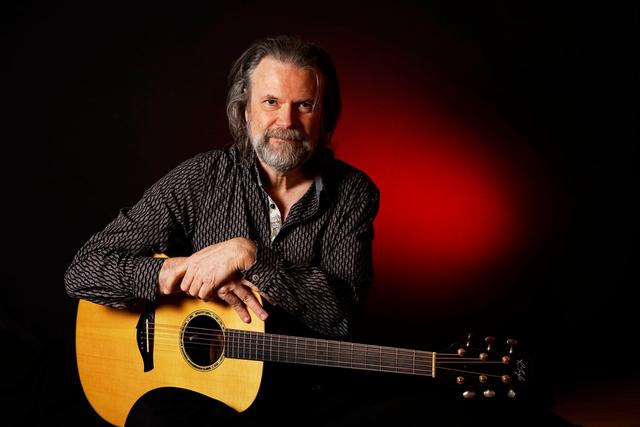 Beppe Gambetta
$20.00
Friday
6/23
8:30 pm
Buy Tickets
From Italy! Master of Fingerstyle Guitar Beppe Gambetta returns to Nighttown!
With Special Guest opening act: Pete Cavano.
Beppe Gambetta from Genoa, Italy is the leading flat picking guitarist of Europe. Through his superb recordings, frequent tours of Europe and America, and original research into early Italian traditional and popular music, Gambetta has established himself as a major world artist of the steel string guitar.....powerful, flashy, musical, unforgettable. In addition to his brilliant solo performances and recordings, Gambetta has collaborated with many great folk artists worldwide. They include David Grisman, Carlos Aonzo, Gene Parsons (from the Byrds), Glenn Moore (from Oregon), Danny Weiss, Norman Blake, Mike Marshall, and many others.

Gambetta has played to a packed houses at Night Town on four occasions prior to this. He last appeard at Nighttown in 2006. Currently Beppe Gambetta is touring in support of his latest CD "Slade Stomp". In addition to being a great guitarist, Beppe Gambetta has a quick wit and an evening spent with him is full of good humor and music.

Don't miss the great Italian flat picker Beppe Gambetta live at Nighttown.
Visit Website
Watch Video
---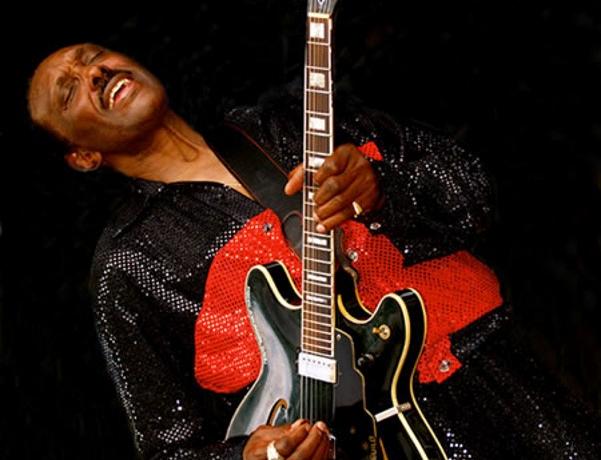 Travis "Moonchild" Haddix
$15.00
Saturday
6/24
8:30 pm
Buy Tickets
World Class Bluesmen orbits in to Nighttown with his Swinging and Soulful 8 Piece Band with Full Horn Section!
Travis Haddix began playing the piano at the age of seven in his home town of Walnut, Mississippi, located thirty miles south of Memphis, Tennessee. The turning point in his musical learning experience came when he was eight, when the legendary B.B. King came to Memphis and began playing daily at the studios of WDIA. Travis was awed by King;s guitar virtuosity and he hung around the radio station every day to learn all he could. Soon, Travis' piano playing fell by the wayside and was replaced by the guitar, which he plays on stage and in the studio.
Years later, the Haddix family moved to Milwaukee, Wisconsin where Travis, now a budding star, continued to refine his craft by singing and playing throughout the North. The original "Moonchild", he earned the nickname from his beaming presence on stage and his always broad smile and energetic, sexy performances, In 1959, Travis moved to Cleveland, Ohio where he joined the D.L. Rocco Band and achieved regional notoriety that led to a prominent spot with the Little Johnnie Taylor group. Travis also contributed material to five albums by Artie "Bluesboy" White. His material is also covered by Artie "blues boy" White, Dickie Williams, Jimmy Dawkins, Michael Burks, Charles Wilson, the late Son Seals, and Lee Shot Williams.
Haddix has received rave reviews in Living Blues Magazine, Blues Revue, Real Blues, Big City, Jefferson and Audience Magazine, and he has toured Europe since 1992. His style evokes the sounds of the great Stax-Volt days, when the likes of Sam & Dave ruled the urban blues roost. His fifth release on Ichiban Records is A Big Ole Goodun', featuring the Travis Haddix band (together since 1988). He proves, once again, that he is a fixture in the modern blues industry with songs like. "Make Me Say Please" , "From Bad to Worse", and the made-for-jukebox single, "(She Called Me) Knucklehead".
Travis received 4 awards in 1999. Best Male Blues Artist, Best New Blues Artist, Best Blues Entertainer and Contemporary Blues Artist Of The Year. In 1989 he founded Haddix publishing Company and Wann-Sonn Records, and recorded ten CDs under his own label. in 2007 travis won the Gay Rose Production Keeping the Blues Alive Award.
Next time you have a chance, check out the movie April's Fool which features Travis' hit song, Everything Is Everything.
In 2007, Travis' single, "Dick for Dinner" from "Mean Ole Yesterday" was nominated Best Blues Song by the Blues Critic Awards 2007 Readers Poll-Comtemporary Blues. Travis was in great company; the prize was awarded to Omar Kent Dykes & Jimmie Vaughan.
Visit Website
Watch Video
---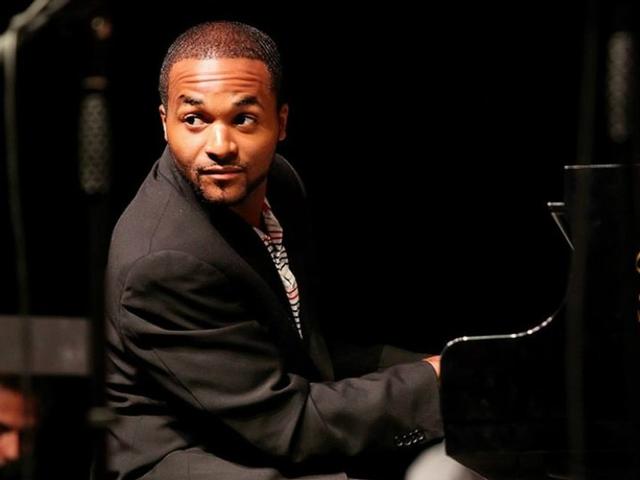 Sullivan Fortner Trio
$20.00
Sunday
6/25
12:00 pm
Buy Tickets
From New Orleans, & NYC. Jazz Brunch & Jazz Fest Finale with rapidly rising pianist & Trio live at Nighttown!
Sullivan Fortner is the 2015 Cole Porter Fellow in Jazz of the American Pianist Association
Sullivan Joseph Fortner Jr. is a native New Orleanian who has already made a significant foray into the jazz world that belies his young age. While touring with Stefon Harris & Blackout, Christian Scott Quintet, and the Roy Hargrove Quintet, Sullivan completed his Master's degree in Jazz Performance at Manhattan School of Music under the tutorage of Jason Moran, and Phil Markowitz. He holds a Bachelor's degree in Jazz Performance from Oberlin Conservatory of Music. Sullivan began playing music by ear at the age of seven. Two years later, he was playing for church choirs throughout New Orleans. By the time he was 11 years old, Sullivan had won a Cox Cable "Amazing Kids Award".
At the age of 13, Sullivan furthered his formal education in piano by attending the New Orleans Center for Creative Arts (NOCCA) and earned scholarships to several prestigious summer jazz programs, including the Vail Jazz Institute and the Skidmore Jazz Studies Summer Program. A standout on the stage and in the classroom, Sullivan was Valedictorian of his high school class while simultaneously graduating from NOCCA.
Sullivan has studied and performed with many great musicians, including The Marsalis Family, Donald Harrison, Nicholas Payton, Billy Hart, Gary Bartz, Marcus Belgrave, The Jordan Family, Irvin Mayfield, Peter Martin, Dave Liebman, and a host of others.
Visit Website
Watch Video
---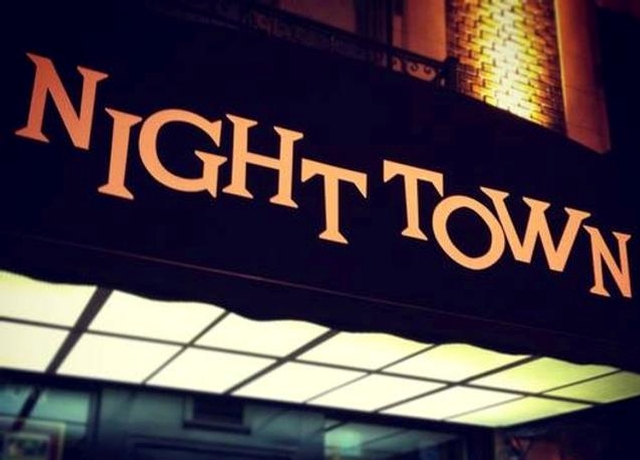 Transportation Boulevard
$10.00
Sunday
6/25
7:00 pm
Buy Tickets
Dynamic North Coast Jazz Trio live at Nighttown!
Featuring: Jeremey Poparad-guitar, Alan Gleghorn-bass, & Bob Walker-drums.
Transportation Boulevard Jazz Band, formed over ten years ago, today comprised of guitarist Jeremey Poparad, upright bassist Alan Gleghorn and drummer Bob Walker. The band has performed at numerous area venues including the Cleveland Convention Center, the House of Blues Cambridge Room, the Music Box Supper Club and many more. They play traditional 60's jazz tunes as well as contemporary rock numbers with a jazz twist. The band members -- who also continue to play in progressive rock, blues and big band jazz ensembles -- bring all these influences to bear in Transportation Boulevard.
---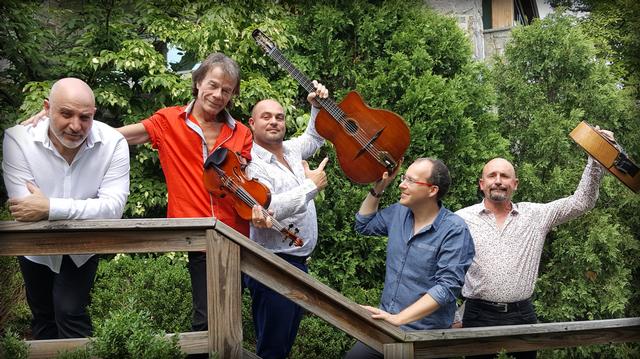 Django Festival All-Stars
$30.00
Wednesday
6/28
7:00 pm
Buy Tickets
Direct from France! All-Star French Group brings Gypsy Jazz in to the 21st Century Live at Nighttown! As featured at Birdland, Newport Jazz Festival, and SF Jazz Center!
Featuring: Samson Shmitt-lead guitar, Ludovic Beier-accordion & accordina, Pierre Blanchard-violin, Doudou Cuillerier-rhythm guitar & vocals, & Antonio Licusati-bass.
The Django Festival Allstars bring the music of the great Gypsy jazz guitarist Django Reinhardt fully into the 21st Century. Their unique, high-energy performances pay tribute to Reinhardt, who is considered one of the greatest guitar players of all time and the first European jazz musician to make major contributions to the development of the jazz guitar genre. Reinhardt's driving, swinging style became known as "hot jazz" and it continues to grow in popularity.
The Allstars honor the traditions of this "French Gypsy Jazz", adding their own creative interpretations, arrangements, and original compositions with stunning virtuosity. They have performed at the Newport Jazz Festival, Birdland, the SFJazz Center, and the Kennedy Center. The Wall Street Journal wrote, "Djangofest is the best jazz show in town! Imagine a stage filled with six contemporary Reinhardt descendants, and you'll get a sense that the collective talent pool on the bandstand is larger than the Arc de Triomphe!"
Led for many years by legendary guitarist Dorado Schmitt, the Allstars currently feature Dorado's son, Samson Schmitt, lead guitar; Ludovic Beier, accordion and accordina; Pierre Blanchard, violin; Doudou Cuillerier, rhythm guitar and vocals; Antonio Licusati, bass.
Visit Website
Watch Video
---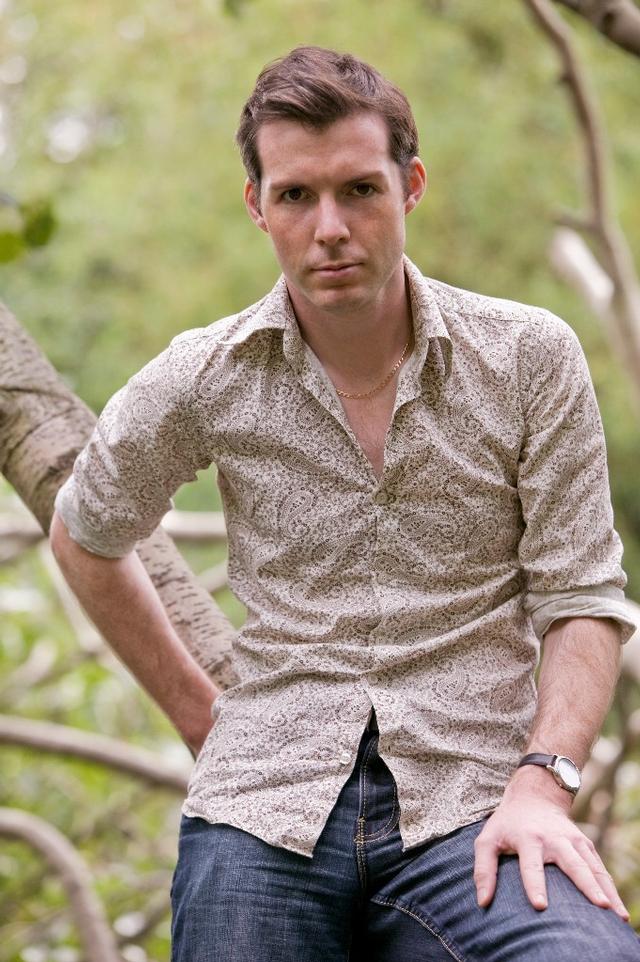 Gwilym Simcock
$20.00
Thursday
6/29
7:30 pm
Buy Tickets
From Wales, and England UK! Pianist extraordinaire from the Pat Metheny Group plays special Solo show at Nighttown! In the Music Room featuring the Yamaha piano.
Gwilym Simcock is one of the most gifted pianists and imaginative composers on the European scene. He moves effortlessly between jazz and classical music, with a 'harmonic sophistication and subtle dovetailing of musical traditions'. Gwilym has been hailed as a pianist of 'exceptional', 'brilliant' and 'dazzling' ability, and his music has been widely acclaimed as 'engaging, exciting, often unexpected, melodically enthralling, complex yet hugely accessible', and above all 'wonderfully optimistic'.
Gwilym's influences are wide ranging, from jazz legends including Keith Jarrett, Chick Corea, Jaco Pastorius and Pat Metheny, to classical composers including Maurice Ravel, Henri Dutilleux, Béla Bartók and Mark-Anthony Turnage. Although principally a jazz artist, Gwilym has composed numerous works for larger Classical ensemble that combine through-composed elements with improvisation, creating a sound that is distinctive and very much his own.
In the last few years, Gwilym has become renowned for his solo performances, releasing a critically acclaimed album 'Good Days at Schloss Elmau' in 2011 and touring throughout Europe and to places as far afield as Australia, the USA, Canada, Korea and China to name but a few.
Gwilym has toured extensively with the cream of British and international jazz artists including Dave Holland, Kenny Wheeler, Lee Konitz, Bill Bruford's Earthworks, Bob Mintzer and Bobby McFerrin. He co-leads the Anglo-American Supergroup 'The Impossible Gentlemen' with British Guitar legend Mike Walker, Steve Rodby and Adam Nussbaum. He has toured with Classical virtuoso Nigel Kennedy. He is currently on tour with Pat Metheny, Antonio Sanchez and Linda Oh.
Visit Website
Watch Video
---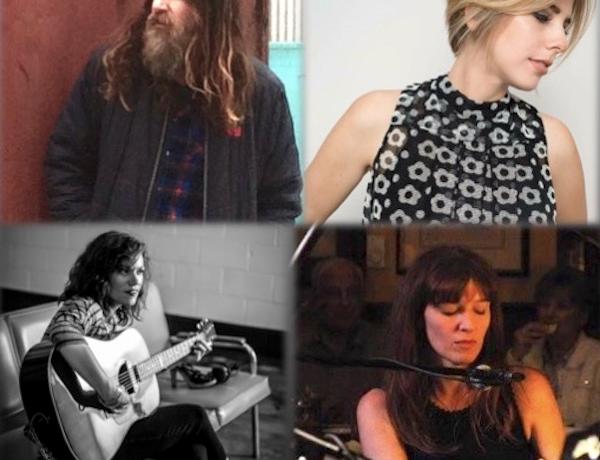 Songwriters in the Round
$10.00
Thursday
6/29
8:00 pm
Buy Tickets
Gretchen Pleuss, Rebecca Jean, Amanda Walsh and Tom Girard
North Coast Songwriters Summit Meeting at Nighttown! On Nighttown's "Stephen's Green" patio stage.
Gretchen Pleuss
"As with some of her proudly stated musical heroes, which include Nick Drake, Joni Mitchell, Paul Simon, and Ani Difranco, Pleuss keeps the music above the standard, three-chord, coffee-house troubadour sound with some cool chord progressions (a la Mitchell) and grooves underneath layered vocal harmonies. Her most recent release, From Birth to Breath to Bone, was self-produced and is available on vinyl or compact disc.
Rebekah Jean
Rebekah Jean is an original songwriter, born in Lake County, Ohio, 1985. She cut her professional musician teeth playing in a couple of touring bands during and after college, finally releasing her first solo album of original songs in January 2012. During 2012 and 2013 Rebekah Jean joined forces with the nationally-touring David Mayfield Parade as their full-time harmony singer and multi-instrumentalist. In addition to plotting her second album of original songs, her current pet project is co-fronting Classic Country outfit "Duchess."
Amanda Walsh
Amanda Walsh has been playing piano and violin since she was seven years old. Her training began with Anita Pontremoli, Head of Collaborative Piano at The Cleveland Institute of Music. Amanda also studied violin with Helen Richards at The Cleveland Music School Settlement. In 1998, she graduated from She recently released an album entitled "Magic is Real" and debuted it at Nighttown and various venues in Northeast Ohio.
Tom Girard
Singer songwriter
---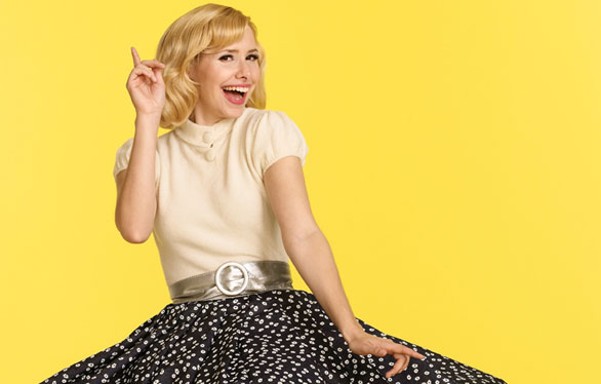 Nellie McKay "A Girl Named Bill"
$30.00
Friday
6/30
8:30 pm
Buy Tickets
Multi Talented Actress, and Musician, Nellie McKay and her group portray "The Life and Times of Billy Tipton" Live @ Nighttown!
Featuring: Nellie McKay- vocals, piano, and ukelele, Cary Park-guitar, Alexi David-bass, & Kenneth Salters-drums.
In January 1989 in Spokane, Washington, a jazz pianist and bandleader called Billy Tipton died of an untreated hemorrhaging peptic ulcer. His was never a household name, but Tipton had made a consistent modest living off his music – mostly swing standards in the Benny Goodman mode – touring clubs and radio stations in the West for many decades. He recorded several albums for a small independent record label called Tops, from which a few tracks still survive.
But he turned down several offers to work in more prestigious and visible venues, and it wasn't until his death that his three adopted children found out why this talented musician had shunned the spotlight (and doctors): Billy had been born, in 1914 in Oklahoma City, as Dorothy Lucille Tipton. She adopted a male persona in order to break into a music business that was still not very friendly to women performers, and went on to live as a man so persuasively that the two women with whom he had multi-year common-law marriages claimed never to have known that "Billy" was biologically female.
In these days when "gender fluidity" is all the rage, a Dorothy/Billy Tipton would doubtless find a comfortable place in the world with greater ease and less need for secrecy. But successfully carrying off some 50 years of public deception in the mid-20th century must have been challenging indeed. Songs, short stories, films, plays, an opera, a novel and at least one doctoral dissertation have been inspired by Tipton's remarkable life; and now there's a much-praised "musical biography" out, by singer, songwriter and actress Nellie McKay.
Known for her eccentric stylistic blend of cabaret, pop, rock, jazz and hip-hop, her lyrical wit and off-kilter humor, McKay has composed two previous musical bios: I Want to Live! the story of Barbara Graham, the third woman executed in the gas chamber at San Quentin; and Silent Spring: It's Not Nice to Fool Mother Nature, an exploration in song of environmental pioneer Rachel Carson. She co-created and starred in the Off-Broadway hit Old Hats in 2013, and won Theatre World's Janus Award in the Outstanding Debut Performance category in 2006 for her performance as Polly Peachum in the Roundabout Theatre Company's Broadway production of The Threepenny Opera.
McKay kicked off her recording career with a double album titled Get Away from Me (a play on Norah Jones' then-popular Come Away with Me) in 2003. Her five subsequent LPs include Normal as Blueberry Pie: A Tribute to Doris Day and My Weekly Reader, featuring music of the 1960s, produced by Beatles engineer Geoff Emerick. Under her apparently wholesome, girlish exterior lurks an original, genre-bending artist, a political activist and a sly social commentator. Billy Tipton's poignant saga seems right up McKay's alley.

Preview by Frances Marion Platt / Hudson Valley One
Photo Credit: Michelle V. Agins / The New York Times
Visit Website
Watch Video
---

Ronnie Foster Organ Trio
$20.00
Saturday
7/01
8:30 pm
Buy Tickets
From Las Vegas. Organ Master, and Acid Jazz Legend from the groups of George Benson, Stanley Turrentine, Grant Green, and many more Live on Stage at Nighttown!
Featuring: Ronnie Foster-Hammond B-3 Organ, Jake Langley-guitar, & Jess Gopen-drums.
The trio includes Jake Langley, guitar and Jess Gopen, drums. Ronnie Foster is the music director for "Smokey Robinson Presents Human Nature" at the Venetian, but he emerged in the 70s as a jazz organist with albums on the Blue Note label and as a sideman on seven of George Benson's most popular albums, including "Breezin'."
Langley held the guitar chair with the great organist Joey de Francesco for five years, so he is not only an excellent musician, but saturated in the style required for an organ trio. Gopen is Foster's go-to drummer, a veteran Las Vegas performer who has backed such performers as Clint Holmes and works in New York, San Francisco and other cities.
Born in Buffalo, Ronnie Foster began playing piano at the age of 4. By age 12 he had switched to Hammond organ and became a student of the jazz great Jimmy Smith. At age 15, Ronnie started playing with George Benson on weekends, while still in school. Ronnie began playing New York clubs. At 20 he got a call from New York that Saxophonist great Stanley Turrentine was looking for a new organist. He did one gig with Stanley.
Word of Ronnie was traveling fast. Guitar legend Grant Green heard that Ronnie was in New York. Green hired Ronnie to go on the road. This event would prove to be a turning point for Ronnie as it offered him his first recording session experience; Grant Green 'Alive'. This important session led Ronnie to a recording contract of his own with the legendary record label: Blue Note Records. Ronnie's first recording was titled 'Two-Headed Freap'.
As a recording artist Ronnie's solo discography consists of 5 albums for Blue Note, 2 albums for Columbia Records and 1 album for Projazz. Ronnie Foster recorded for Blue Note 'The Two Headed Freap', in 1972, then 'Sweet Revival' later that year, 'Live at Montreux' in 1973, 'On the Avenue' in 1974 and 'Cheshire'in 1975. He then moved to Columbia, where he released 'Love Satellite' in 1978 and 'Delight' in 1979.
Ronnie's solo style favored funky vamps instead of risky improvisation. Jazz purists dismissed Ronnie during the peak of his early career; the first half of the '70s. However, as such a talented mainstream funk and soul-jazz keyboardist Ronnie was able to cultivate a very successful career as both a sideman (working frequently with George Benson, in particular) and producer. Beginning in the late '70s, and throughout the '80s and '90s, Ronnie's career and influence has spanned many varied artists and recordings as he began concentrating on session work. Some of those artists include: George Benson, Stevie Wonder, Roberta Flack, Earl Klugh, Jimmy Ponder, Stanley Clarke, Lalo Schifrin, Harvey Mason, Jimmy Smith, Stanley Turrentine, David Sanborn, Lee Ritenour, The Temptations and Grover Washington, Jr.
Of late, Ronnie's own records have been rediscovered by a new generation of both 90's listeners and recording artist's alike. Many of Ronnie's records are currently used as source material for sample-heavy acid-jazz and hip-hop records.
Visit Website
Watch Video
---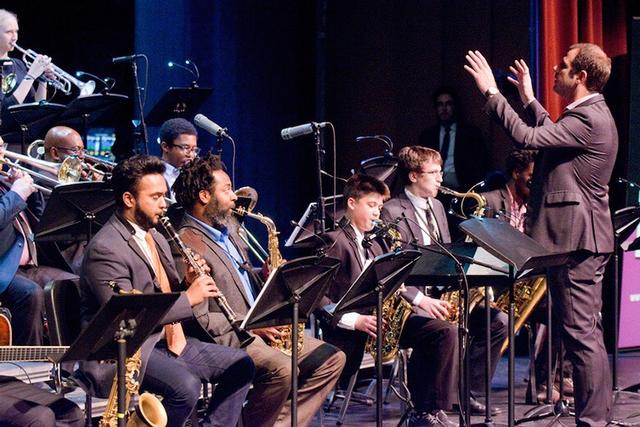 Dominick Farinacci & The Stokes Legacy Jazz Orchestra
$15.00
Friday
7/07
8:30 pm
Buy Tickets
Dominick Farinacci Leads and Conducts All-Star 18 Big Band to Commemorate the Legacy of Carl and Louis Stokes live at Nighttown!
Featured Soloists include: Dominick Farinacci, Sam Blakeslee, Chris Coles, Mark Mauldin, Scott McKee, & Elijah Gilmore!
Presented in association with Tri-C JazzFest, part of their year-long campaign celebrating Carl and Louis Stokes.
A new big band conducted by Dominick Farinacci, the Stokes Legacy Jazz Orchestra celebrates the legacy of Carl Stokes through the history of jazz, highlighting music from Duke Ellington, Count Basie and much more.
A unique multi-tiered educational big band, the Stokes Legacy Jazz Orchestra is comprised of all-star students from middle school, high school and college, along with some of Cleveland's finest professionals. The band represents more than 15 schools from around the region.
Visit Website
---
Russell Thompson & Free Agent
$10.00
Saturday
7/08
8:30 pm
Buy Tickets
North Coast Saxophonist leads dynamic Contemporary Jazz Group Live at Nighttown!
Featuring: Russell Thompson-sax, Robert Crawford-piano & keys, Von James-lead vocals, James Blaque-bass, & Emmanuel Davis-drums.
Watch Video
---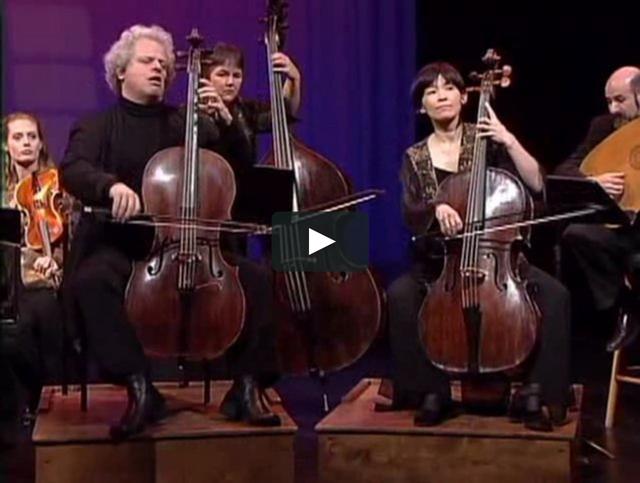 Rene Schiffer & Mime Yamahiro-Brinkmann
$10.00
Thursday
7/13
8:00 pm
Buy Tickets
International Cello Duo from Apollo's Fire play works from Bach, Beethoven, Duke Ellington, plus an Original Composition from Rene Schiffer Live at Nighttown!
Music is René Schiffer's chosen path to truth. Born in the Dukedom of Brabant (now divided between Belgium and Holland) in 1961, he began his lessons at six years old with his father, Hungarian cellist György Schiffer. René studied with world renowned cellist Anner Bijlsma in Amsterdam, and specialized in historical cello with Jaapoter Linden, in Rotterdam. He studied viola da gamba with Catharina Meints at The Oberlin Conservatory of Music.
Schiffer performed his first professional concerts in the European Philharmonic Orchestra, with Jean Jakus conducting, in the Brabants Orchestra in the Netherlands, and as a permanent member of the New Belgian Chamber Orchestra. He also performed with the European Community Baroque Orchestra in 1988, under Ton Koopman, Roy Goodman and Edward Higgingbottom. Later he followed renowned baroque orchestras such as the Les Musiciens du Louvre, the Amsterdam Baroque Orchestra and La Petite Bande, where he performed from 1989 till 2005. Schiffer also performed regularly with the Dutch Bach Society (Utrecht) and Tafelmusik Baroque Orchestra (Toronto)..
As a soloist and a chamber player René Schiffer participated in festivals located in Amsterdam, Budapest, Tallinn, Utrecht, Versailles, the Flanders Festival and Grandchamp.. He was also the permanent cellist in ensemble Il Gardellino from 2003 till 2007, with whom he made trips to Israel, Guatemala, as well as many European countries. Since its foundation in 1993, Schiffer has been principal cellist of Apollo's Fire, the Cleveland baroque orchestra, which has toured throughout the United States and European cities such as London, Birmingham, Madrid, Lisbon, Bordeaux, Metz, Tilburg, Heerlen and Bregenz.
Mime Yamahiro-Brinkmann
If the word "celloworm" exists, as it does for "bookworm", I am definitely one of those! Although growing up in a tiny rural town in Japan, more than 1000km from Tokyo, our house was always full of music. My mother was the local active pianist/piano teacher. I myself started to play piano when I was 3 years old and later I switched my main instrument to cello, which has been my life long love and passion.
After graduating from the Toho Gakuen School of Music in Tokyo, a generous Dutch government scholarship allowed me to study in The Netherlands. It was such a delightful and fruitful time; I received my soloist diploma at The Royal Conservatory of The Hague, won several prizes at International Competitions and most of all, made many precious and wonderful friends. I have been very lucky to perform with many excellent bands such as: La Petite Bande (Belgium), Bach Collegium Japan,Barokksolistene (Norway),Tafelmusik Baroque Orchestra (Canada), Seattle Baroque, Apollo's Fire-Cleveland Baroque Orchestra (USA), both Drottningholms Slottsteater- and Baroque Ensemble (Sweden) and Concerto Copenhagen.
I have a dream: one day I want to be free from "cello technique" and express freely all the beautiful things I've experienced. I always carry my cello on my back but in fact, my cello is the one who leads me and shows me around the world.
Watch Video
---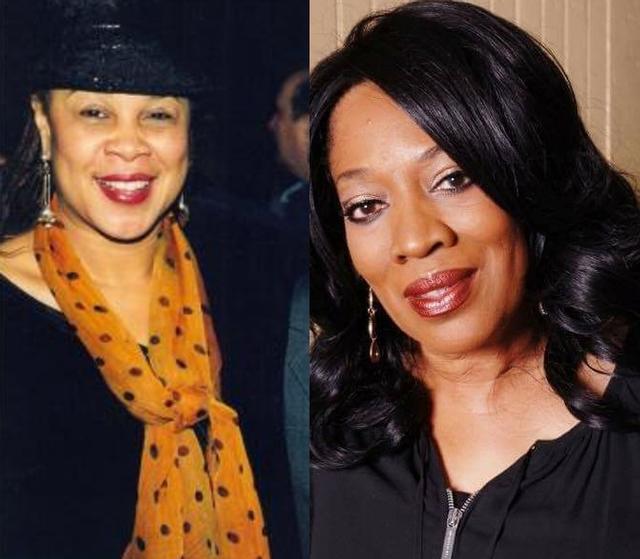 "Beautiful Sisters" w/Shirley Cook & Evelyn Wright
$20.00
Sunday
7/16
7:00 pm
Buy Tickets
Top Flight North Coast Vocalists with All-Star Group live at Nighttown!
Featuring: Shirley Cook-vocals, Evelyn Wright-vocals, David Thomas-piano, Chris Coles-saxs, Alan Gleghorn-bass, & Sunny Tabler-drums.
Presented in Association with Quad City Productions.
Shirley Cook -- A tastefully unflashy singer in the Billie Holiday/Sarah Vaughan vocal tradition, singer Shirley Cook inhabits a lyric, staking her music on simplicity and nuance over virtuosity. Cook's voice -- grainy and resonant, like a tenor saxophone -- brings a sweetness to her jazz standards and a graceful swagger to R&B and the blues. Though Cook began singing in the church at an early age, she came rather late to performance and credits the efforts of Carl "Ace" Carter, the first post-Basie pianist to work with the Count Basie Orchestra, and local legend Duke Jenkins with giving her early instruction and her first gigs. Cook now regularly performs around town as well as everywhere from New York to Japan. She has been a featured performer with the Tri-C JazzFest and yearly hosts the JazzFest jam session. (Bio courtesty of Scene Magazine)
Evelyn Wright - Evelyn Wright has been a professional vocalist for over twenty five years with experience in Jazz, R&B and Pop styles of music. Evelyn is a native from Cleveland, Ohio, and was voted Best Female Vocalist in 1985 in conjunction with WCPN radio station. She is also the winner of Most Promising Female Artist and Favorite Female R&B Singer 1993 by Midwest Urban Music Awards. Evelyn has toured throughout the United States and Canada performing in the top hotels, nightclubs, and concert halls.
Evelyn has also recorded with several international recording stars including Phillip Ingram and Gerald Albright.
Visit Website
Watch Video
---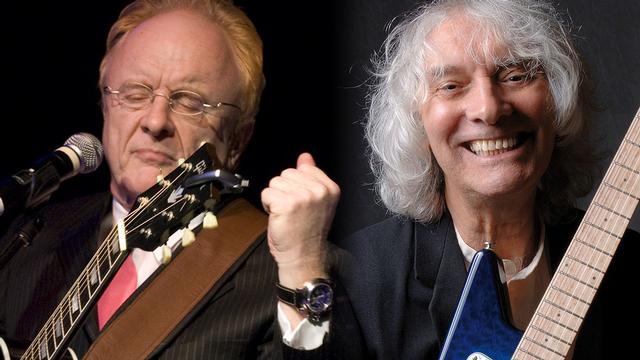 Peter Asher & Albert Lee
$30.00
Monday
7/17
7:00 pm
Buy Tickets
Tuesday
7/18
7:00 pm
Buy Tickets
Peter Asher of Peter and Gordon fame,& producer for James Taylor, Linda Ronstandt,, and many others.
Albert Lee as featured with The Everly Brothers, Joe Cocker, Eric Clapton, and many others!
Two Legendary British Icons join forces for special Acoustic Show for two big nights live on the Nighttown Stage!
Visit Website
Watch Video
---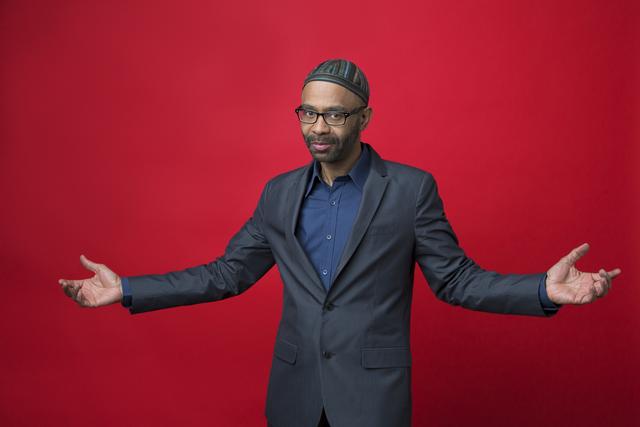 Kenny Garrett Quintet
$30.00
Wednesday
7/19
7:00 pm
Buy Tickets
9:00 pm
Buy Tickets
Thursday
7/20
7:00 pm
Buy Tickets
9:00 pm
Buy Tickets
World Class Alto Saxophonist and his Group live on the Nighttown Stage for Two Big Nights!
Playing Music from his new CD on Mack Avenue Records "Do Your Dance".
Over the course of a stellar career that has spanned more than 30 years, saxophonist Kenny Garrett has become the preeminent alto saxophonist of his generation. From his first gig with the Duke Ellington Orchestra (led by Mercer Ellington) through his time spent with musicians such as Freddie Hubbard, Woody Shaw, Art Blakey & The Jazz Messengers and Miles Davis, Garrett has always brought a vigorous yet melodic, and truly distinctive, alto saxophone sound to each musical situation. As a bandleader for the last two decades, he has also continually grown as a composer. With his latest recording (and second for Mack Avenue Records), Seeds From The Underground, Garrett has given notice that these qualities have not only become more impressive, but have provided him with the platform to expand his horizons and communicate his musical vision clearly. Seeds From The Underground is a powerful return to the straight-ahead, acoustic and propulsive quartet format that showcases Garrett's extraordinary abilities.
For Garrett, Seeds From The Underground is a special recording. It once again consists of all original compositions, and is truly an homage to those who have inspired and influenced him, both personally and musically. "All of these songs are dedicated to someone," says Garrett. "And the 'seeds' have been planted, directly or indirectly, by people who have been instrumental in my development."
With Seeds From The Underground Garrett has crafted a project that offers his appreciation while always making the listener aware of his band's skillful approach to melody, harmony and rhythm. From personal nods such as the opening track "Boogety Boogety," dedicated to his memory of watching western films with his father (the title refers to the sound of a galloping horse); "Wiggins," which references his high school band director Bill Wiggins; and "Detroit," an evocative, reflective composition about his hometown, and a celebration of mentor Marcus Belgrave; to his appreciation of some of his musical heroes on "J Mac" (Jackie McLean); "Haynes Here" (Roy Haynes); and "Do Wo Mo" (Duke Ellington, Woody Shaw and Thelonious Monk).
Melody, as a matter of fact, was a key element for the saxophonist when writing for the recording. "I wanted to focus on the melody," Garrett reflects. "I want people to remember what the melody is before we start improvising…and on some songs I heard voices, the singing of the melody." This latter point is in evidence on the selections "Haynes Here," "Detroit" and "Welcome Earth Song."
Another notable component compositionally for Garrett on Seeds From The Underground is his approach to rhythm and meter. Over the past few years, one of the most popular and acclaimed groups that he has been a part of is the GRAMMY® award winning Five Peace Band, joining guitarist John McLaughlin, pianist Chick Corea, bassist Christian McBride, and drummers Vinnie Colaiuta and Brian Blade. His participation in that band led him to experiment with writing in different meters. "Some of these songs are in odd meters; in my experience with John, we played some songs in odd meters, so I thought, this is a different way of writing songs," Garrett states. "So there is some of that approach here."
Visit Website
Watch Video
---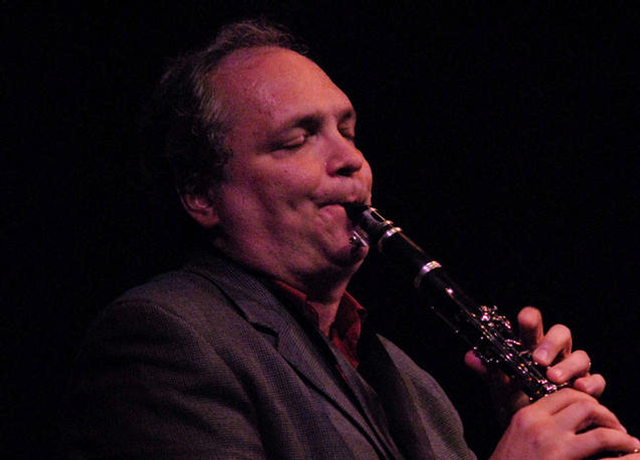 Ken Peplowski
$30.00
Friday
7/21
8:30 pm
Buy Tickets
Saturday
7/22
8:30 pm
Buy Tickets
Clarinet and Sax Master returns for Big Weekend at Nighttown!
Friday: Quartet Featuring: Ken Peplowski-clarinet & sax, Jackie Warren-piano, Peter Dominguez-acoustic bass, & Jim Rupp-drums.
Saturday: Duo Featuring Ken Peplowski-clarinet & sax, & Don Better-guitar.
"Since the advent of Benny Goodman, there have been too few clarinetists to fill the void that Goodman left. Ken Peplowski is most certainly one of those few. The man is magic."
- Mel Torme
This quote only hints at Ken Peplowski's virtuosity – not only is he an outstanding clarinetist and saxophone player, but he's also a charismatic entertainer who has been delighting audiences for over 30 years with his warmth, wit, and musicianship.
"When you grow up in Cleveland, Ohio, playing in a Polish polka band, you learn to think fast on your feet", says Peplowski, who played his first pro engagement when he was still in elementary school. "From my first time performing in public, I knew I wanted to play music for a living."
After a year of college, Ken joined the Tommy Dorsey Orchestra under the direction of Buddy Morrow. "Buddy heard me with my quartet at a Cleveland jazz festival along with Teddy Wilson's trio and the Dorsey band, and made an offer right then and there for me to not only play lead alto, but to have a feature spot on the clarinet with the rhythm section.
In 1984, Benny Goodman came out of retirement and put together a new band, hiring Ken on tenor saxophone. "I think Benny was as great a figure to the clarinet as Louis Armstrong was to the trumpet.
Peplowski wound up signing with Concord Records and recorded close to 20 albums as a leader, including "The Natural Touch" in 1992 which won Best Jazz Record of the Year
Visit Website
Watch Video
---
Dominick Farinacci All-Star Quintet
$30.00
Thursday
7/27
8:00 pm
Buy Tickets
Rapidly Rising Trumpet Master leads International All-Star Ensemble live at Nighttown!
Featuring: Dominick Farinacci-trumpet, Julien Labro-accordion, EJ Parker-acoustic bass, Lawrence Leathers-drums, & TBA.
Dominick Farinacci recently released his Mack Avenue Records debut, "Short Stories" -- a compelling suite of music with a repertoire that spans genres and generations united by the trumpeter/composer's soulful conception. Bringing together songs from Tom Waits, Horace Silver, Dianne Reeves and the Gipsy Kings as well as original compositions, Farinacci has managed to create his own musical universe, aided by musicians of the highest caliber. All of the songs have a narrative that any listener can relate to.
Farinacci had already achieved enough stature by his mid-teens that Wynton Marsalis offered to help him set his sights on coming to New York, and by 2001, Farinacci was one of only four trumpeters in the world to be selected as the inaugural students in The Juilliard School's first jazz curriculum.
Life itself has many different sorts of mentorship built into it. A life in the arts can't exist without these kinds of relationships, and Short Stories is the fruit of the coming together of two kindred spirits, Farinacci and LiPuma, from the same home town (Cleveland, Ohio), separated by just under half a century in age. What unites them is a clear, moern aesthetic vision that combines the highest musical standards with a desire to be agents of change.
Amazingly, Farinacci found time during his Middle East years to also play an integral role in the conception and build out of Cuyahoga Community College's Tommy LiPuma Center for Creative Arts.
Boundary breaking and eclectic, the Julien Labro escapes easy classification with his unique musical language and blend of improvisation and artistry that draws from his diverse background and musical roots. Inspired by music from around the world and across a myriad of genres, spanning jazz, classical, world and even folk music, Julien has crafted a refreshingly genre-bending, multilayered contemporary voice, rich with harmony, rhythm, and spontaneity that sets him indescribably apart.
Visit Website
Watch Video
---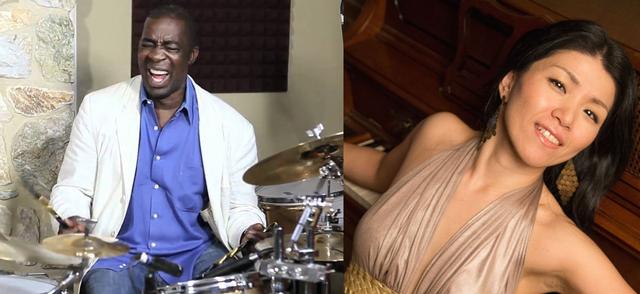 Victor Jones Quintet Featuring Taeko
$20.00
Friday
7/28
8:30 pm
Buy Tickets
Dynamic Drummer from NYC/Copenhagen, Denmark leads All-Star International Quintet live at Nighttown!
Featuring: Victor Jones-drums & trumpet, Taeko-vocals, Hailey Niswanger-sax, Dylan Meek-piano, & Alex Blake-bass.
Victor Jones, considered a visionary in today's music business, is a new breed of Drummer/Bandleader bringing new and exciting ideas to the world of jazz and world music.
No stranger to traditional or modern jazz, Victor Jones started his career as a teen-age musician playing in local bands in his birthplace of Newark, New Jersey and touring world-wide with Lou Donaldson. In his early twenties he toured the world with Stan Getz. Later tours were with James Moody, Michel Petrucciani, Joe, Olivia, Stanley Clarke,, Phyllis Hyman,, Dizzy Gillespie and Chaka Khan as well as others.
Victor played on the Grammy nominated EMI Korean recording, Second Moon, which won Record of the Year in 2006. Victor also was featured on the Best Latin Jazz recording in 2008 with Papo Vasquez. When asked about his greatest achievement he replied, "My greatest achievement in life was having five children with my wife Ane Jones."
Since 2003 he has been a Bandleader with his own World Music Band, Cultur-Versy, these days specializing in a new age type of music, a mix of dance music, hip-hop and electro pop. This group currently has three CDs out, the latest named Dance Floor 54.
Stan Getz said, "Victor is one top of the world caliber drumnmners and I don't say that lightly."
George Benson states,"Whether playing funk, rock or jazz, Victor Jones is one cat that gets it right."
Taeko - Japanese native, TAEKO moved to New York City from Shiga, Japan in the late 90's and quickly garnered the nickname "Songbird" from the NYC jazz elite. With a stunning four octave range, she sings with "deep soulfulness reminiscent of Anita Baker with sophisticated scatting a la Ella" as jazz critics describe.
With a never ending stream of musical ideas and a fluid delivery that shows years of dedication in studying her craft, little is left to doubt how TAEKO has built a dedicated fan base in both the U.S. and overseas. Growing up in Japan, she was inspired early on by the traditional Japanese music her father and grandfather played, and has been singing as long as she can remember. TAEKO 's interest in American music was piqued while still a young child. In her formative musical years she counts traditional jazz, modern American music, and Eastern music among her influences in shaping her contemporary vocal style to this day.
Visit Website
Watch Video
---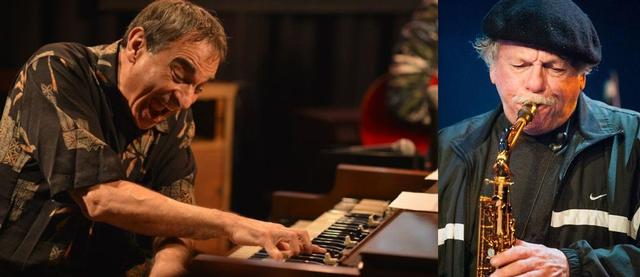 Tony Monaco Organ Quartet featuring Richie Cole
$25.00
Saturday
7/29
8:30 pm
Buy Tickets
Dynamic Hammond B-3 Wizard Tony Monaco Leads All-Star Quartet with Special Guest Richie Cole live at Nighttown!
Featuring: Tony Monaco-Hammond B-3 Organ, Richie Cole-Sax, Eric Johnson-Guitar, & Jimmy Alexander-Drums.
Celebrated Hammond B-3 Jazz Organ wizard Tony Monaco began his keyboard life at age eight, on the accordion. When he was twelve, his destiny as a jazz organist was sealed when he first heard Jimmy Smith. An enthusiastic student, Tony began working in Jazz clubs as a teenager in his native Columbus, Ohio, guided by local organ gurus Hank Marr and Don Patterson. For further inspiration, he studiously absorbed the mastery of Jimmy McGriff, Richard "Groove" Holmes, Charles Earland, Jack McDuff, and Dr. Lonnie Smith. All would play a role in the development of his musical palette.
In April 2000, Tony met fellow jazz organist Joey DeFrancesco, who offered to produce a debut CD for him. This collaboration resulted in the critically acclaimed "Burnin Grooves". The international success of the recording served as the catalyst for regional and national tours.This success was followed by five more releases for Summit Records that received critical acclaim and significant sales, charting in the Jazzweek Top 10.
As Tony's reputation has grown, he has been blessed to play with some of greatest musicians in jazz, including several years touring with Pat Martino, as well as Mel Lewis, Lewis Nash, Red Holloway, Plas Johnson, Sonny Fortune, Jon Faddis, Adam Nussbaum, Bruce Forman, Harvey Mason, and more..
Presently, Tony maintains the busiest world touring schedule imaginable, including festival appearances in Australia, Indonesia, Japan, Germany, Italy, Scotland, Holland and Spain, as well as Canada and the US.
Richie Cole started playing alto saxophone when he was 10 years old in his home town of Trenton, New Jersey. Influenced by Sonny Rollins and Charlie Parker, Cole's talent and dedication won him a full scholarship from Downbeat Magazine to the Berklee School of Music in Boston.
His professional career began in 1969 when he joined the Buddy Rich Big Band. And after stints with the Lionel Hampton Big Band and the Doc Severinsen Big Band, Cole formed his own quintet and toured worldwide, doing a great deal to popularize bebop and his own "Alto Madness" style in the 70's and early 80's.
Cole has performed and recorded with the great vocalese artist Eddie Jefferson, the Manhattan Transfer, Bobby Enriquez, Freddie Hubbard, Sonny Stitt, Art Pepper, Tom Waits, Boots Randolph, and Nancy Wilson, to name just a few of his musical collaborations. Notably, Cole has performed at the Village Vanguard and Carnegie Hall as well as gave a command performance for the Queen of England.
Cole has recorded over 50 albums and CDs, including his top hit album "Hollywood Madness" (1979 Muse Records) and his tribute album to Leonard Bernstein, "Richie Cole Plays West Side Story" (1997 Music Masters Jazz).
The Alto Madness Orchestra was developed by Cole in the early 90's and its continuing popularity is proof of its uniqueness.
Visit Website
Watch Video
---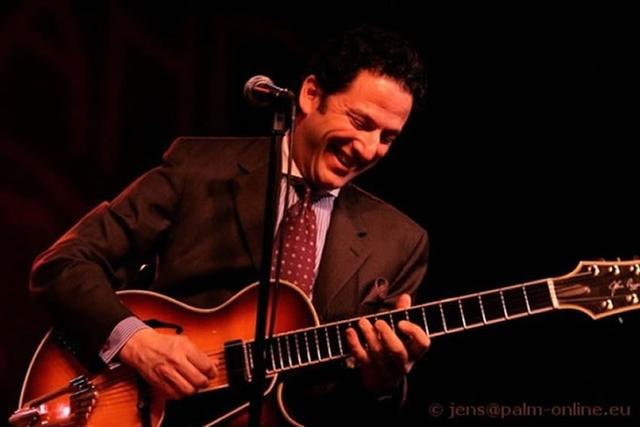 John Pizzarelli Trio
$40.00
Wednesday
8/02
7:00 pm
Buy Tickets
9:00 pm
Buy Tickets
Thursday
8/03
7:00 pm
Buy Tickets
9:00 pm
Buy Tickets
Landmark Vocalist & Guitarist and his trio back by Popular Demand for Two Big Nights!
John Pizzarelli, the world-renowned guitarist and singer, was hailed by the Boston Globe for "reinvigorating the Great American Songbook and re-popularizing jazz." The Toronto Star pegged him as "the genial genius of the guitar." And the Seattle Times saluted him as "a rare entertainer of the old school."
Established as one of the prime contemporary interpreters of the Great American Songbook, Pizzarelli has expanded that repertoire by including the music of Joni Mitchell, Neil Young, Tom Waits, Antônio Carlos Jobim and Lennon-McCartney. His themed shows, often performed with his wife Jessica Molaskey, suggest there is no limit to Pizzarelli's imagination or talent.
"The ability to infuse pop and jazz with a Chekhovian wisdom about life's ups and downs is the special gift of John Pizzarelli and Jessica Molaskey, long-married musical partners whose work gets deeper each year," The New York Times raved about the show "Grownup Songs" at New York's Café Carlyle.
The next step is introducing the solo work of Paul McCartney to his audience through his September 18, 2015 release on Concord Records, Midnight McCartney, and on stages around the world. The challenge, Pizzarelli says, is lining up the lesser-known McCartney songs alongside the works of Gershwin, Berlin and Rodgers.
"It's not out of the realm to say, 'Here are some excellent songs. What you just enjoyed and maybe thought was Johnny Mercer, is really Paul McCartney.' I think they can all stand next to each other."
Pizzarelli started playing guitar at age six, following in the tradition of his father. He turned to jazz in his late teens after playing in rock bands, and he received an education playing with his father Bucky Pizzarelli and many jazz greats who would influence his work: Benny Goodman, Les Paul, Zoot Sims, Clark Terry and Slam Stewart, among others.
His solo recording career started in 1990 with My Blue Heaven on Chesky Records. He played clubs and concert halls on the jazz circuit, opening for such greats as Dave Brubeck, Ramsey Lewis and Rosemary Clooney. In 1993, he was honored to open for Frank Sinatra's international tour and then joined in the celebration for his 80th birthday at Carnegie Hall, bringing down the house singing "I Don't Know Why I Love You Like I Do" with his father accompanying him.
Pizzarelli's hero and foundation over the last 25 years has been Nat "King" Cole, to whom he has devoted two albums, Dear Mr. Cole and P.S. Mr. Cole. Since 2013, Pizzarelli and pianist Ramsey Lewis have toured a Cole tribute show.
"His sound was singular and inspired," Pizzarelli says. "I've always said we're an extension, a 21st-century version of what that group was."
After recording albums for RCA devoted to torch ballads, Pizzarelli signed with the GRAMMY® Award-winning label Telarc International, a division of Concord Music Group. His string of successful albums started in 2000 with Kisses In the Rain.
Don't miss the phenomenal John Pizzarelli in a special intimate club setting at Nighttown!
Visit Website
Watch Video
---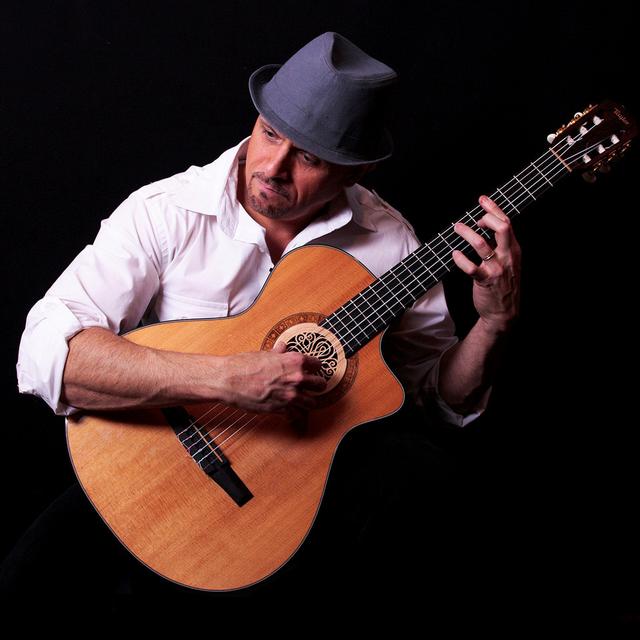 Justo Saborit
$10.00
Friday
8/04
8:30 pm
Buy Tickets
Latin Guitar Master plays a special Solo show live at Nighttown!
Justo Saborit- A master of his instrument. He is a native of Havana, Cuba where he began his music studies. He has studied and performed various styles ranging from classical, blues, jazz, rock & R&B. Justo Saborit has created a sound that is very refreshing and yet distinctive. The sound is a result of his love for the instrument, a blend of the mastered styles of music, and his native roots making the sound complete. The latest CD "Rumbale" is a guitar masterpiece filled with exotic compositions that take you on a journey of the world. Along with Producer extraordinaire Taso Hliatzos, Justo has created some of his best work.
From Havana to the unearthly paradise of Andalucia this music will fill your heart with passion. "I believe a record should be well rounded and filled with great music from start to finish" says Justo who believes each song should stand on its own. Producer Taso Hliatzos comments that this disc was without a doubt the most fun to make. Spicy compositions like Andaluz, Sangria, Rumbale and Tequila Rain help to keep a nice balance of energy throughout the disc while leaving enough room for softer Latin flavored compositions that will touch your heart such as Morning Gloria, Natalia & Corazon de Rosette.
Justo gained notoriety in 2008 as host of the very popular Latin Jazz/Latin soul Radio program on 107.3 The Wave of out Cleveland, Ohio which he hosted for 2 years. Shortly thereafter he had the opportunity to perform with some well known artists from the world of Jazz, such as Kirk Whalum, Gerald Albright, Roy Ayers and Hiroshima. "Performing in front of a live audience is the most rewarding part of the business" says Justo.
With four records to his credit and a live show that is sure to win over audiences every time the future has never looked better.
Visit Website
Watch Video

Planning a
reception,

wedding,

b

usiness
meeting,
graduation, birthday or B'nai Mitzvah?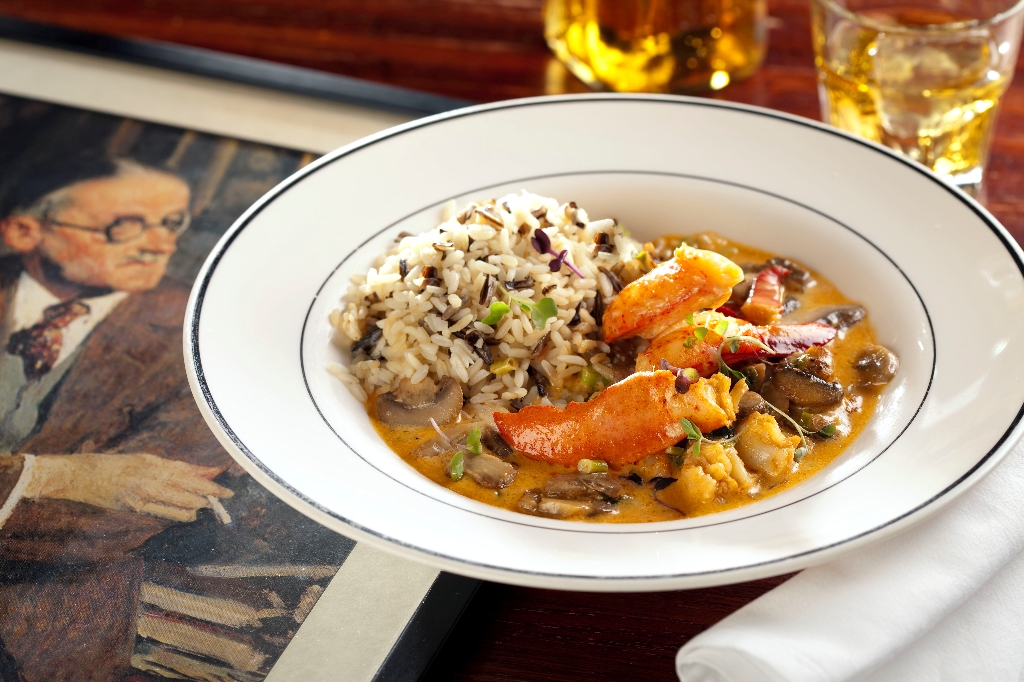 . . . . . . . . .think Nighttown!

We give you the best package in town at a price that won't break the bank. And everything is included at no extra charge. Our experience is as accommodating as our atmosphere. Private function spaces from 20 - 150. Valet parking available.
To book your party, call Brendan Ring directly at

216-952-9133

Nighttown uses Yamaha Pianos exclusively


For more information about the

Yamaha C-7

,
The New

Avant

Grand Piano or any of the Yamaha pianos,
Please contact Mattlin-Hyde at (440) 449-6180
Nighttown drums provided by




www.fortunedrums.com
Nighttown/JWP graphic designer
Kathy Kelly
216-941-5439



Gerry Paluck RPT

Registered Piano Tuner/Technician

(216) 346-9308
www.gerrythetuner.com
Looking for great music
on the radio
and the web?

Check out the
Nighttown / Jim Wadsworth Productions
Radio Guide. Updated 10/10/15

Radio List (in pdf)
Thanks to
Bruce Amsel
for
compiling and keeping the list up to date!!!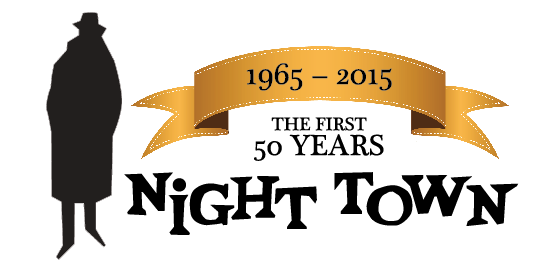 12387 Cedar Road (top of Cedar Hill)
Cleveland Heights, OH
216-795-0550
No need to make an additional table reservation -
it's already included with your concert tickets!!
www.nighttowncleveland.com
Map to
N
ight
t
own
Producers of All the Great Music at Nighttown
Call us for Music for your Private Event
216-721-5624 jwadsworth@aol.com
www.jwpjazz.com

To Purchase Concert Tickets

No need to make an additional table reservation -
it's already included with your concert tickets!!








"Late Night at Nighttown"
Fridays Moss Stanley on piano 10:30PM - 1:00AM No cover
Saturdays Jackie Warren on piano 10:30PM - 1:00AM No cover





Wednesday, June 21 Water Seed 7 PM $20.
Exciting 8-piece band from New Orleans with vocals & horns play Funk, Second Line, & then some Live at Nighttown!



Friday, June 23 Beppe Gambetta 8:30 PM $20.
From Italy! Master of Fingerstyle Guitar Beppe Gambetta returns to Nighttown!
With Special Guest opening act: Pete Cavano.



Saturday, June 24 Travis "Moonchild" Haddix 8:30 PM $15.
World Class Bluesman orbits in to Nighttown with his swinging, and soulful 8 Piece Band with full horn section!



Sunday, June 25 Sullivan Fortner Trio 7 PM $20.
From New Orleans, & NYC. Jazz Brunch & Jazz Fest Finale with rapidly rising pianist & Trio live at Nighttown!



Sunday, June 25 Transportation Boulevard 7 PM $10.
Dynamic North Coast Jazz Trio live at Nighttown!
Featuring: Jeremey Poparad-guitar, Alan Gleghorn-bass, & Bob Walker-drums.



Wednesday, June 28 Django Festival All-Stars 7 PM $30.
Direct from France! All-Star French Group brings Gypsy Jazz in to the 21st Century Live at Nighttown!
As featured at Birdland, Newport Jazz Festival, and SF Jazz Center!
Featuring: Samson Shmitt-lead guitar, Ludovic Beier-accordion & accordina, Pierre Blanchard-violin,
Doudou Cuillerier-rhythm guitar & vocals, & Antonio Licusati-bass.



Thursday, June 29 Songwriters Circle w/Rick Szekelyi, Gretchen Pleuss, Rebekah Jean, & Tom Girard 8 PM $10.
North Coast Songwriters Summit Meeting at Nighttown! Pn Nighttown's "Stephen's Green" patio stage.



Thursday, June 29 Gwilym Simcock 7:30 PM $20.
From Wales, and England UK! Pianist extraordinaire from the Pat Metheny Group plays special Solo show at Nighttown! In Nighttown's Music Room on the Yamaha grand piano.



Friday, June 30 Nellie McKay "A Girl Named Bill" 8:30 PM $30.
Multi Talented Actress, and Musician, Nellie McKay and her group portray "The Life and Times of Billy Tipton" Live @ Nighttown!
Featuring: Nellie McKay- vocals, piano, and ukelele, Cary Park-guitar, Alexi David-bass, & Kenneth Salters-drums.



Saturday, July 1 Ronnie Foster Organ Trio 8:30 PM $20.
From Las Vegas. Organ Master, and Acid Jazz Legend from the groups of George Benson, Stanley Turrentine, Grant Green, and many more Live on Stage at Nighttown!
Featuring: Ronnie Foster-Hammond B-3 Organ, Jake Langley-guitar, & Jess Gopen-drums.



Friday, July 7 Dominick Farinacci/Stokes Legacy Jazz Orchestra 8:30 PM $15.
Dominick Farinacci Leads and Conducts All-Star 18 Big Band to Commemorate the Legacy of Carl and Louis Stokes live at Nighttown!
Featured Soloists include: Dominick Farinacci, Sam Blakeslee, Chris Coles, Mark Mauldin, Scott McKee, & Elijah Gilmore!
Presented in Association with Tri-C JazzFest.



Saturday, July 8 Russell Thompson & Free Agent 8:30 PM $10.
North Coast Saxophonist leads dynamic Contemporary Jazz Group Live at Nighttown!
Featuring: Russell Thompson-sax, Robert Crawford-piano & keys, Von James-lead vocals, James Blaque-bass, & Emmanuel Davis-drums.



Thursday, July 13 Rene Schiffer & Mime Yamahiro-Brinkmann 8 PM $10.
International Cello Duo from Apollo's Fire play works from Bach, Beethoven, Duke Ellington, plus an Original Composition from Rene Schiffer Live at Nighttown!



Sunday, July 16 "Beautiful Sisters" w/Shirley Cook & Evelyn Wright 7 PM $20.
Top Flight North Coast Vocalists with All-Star Group live at Nighttown!
Featuring: Shirley Cook-vocals, Evelyn Wright-vocals, David Thomas-piano, Chris Coles-saxs, Alan Gleghorn-bass, & Sunny Tabler-drums.
Presented in Association with Quad City Productions.



Monday & Tuesday, July 17-18 Peter Asher & Albert Lee 7 PM (Both Nights) $30.
Peter Asher of Peter and Gordon fame,& producer for James Taylor, Linda Ronstandt,, and many others.
Albert Lee as featured with The Everly Brothers, Joe Cocker, Eric Clapton, and many others!
Two Legendary British Icons join forces for special Acoustic Show for two big nights live on the Nighttown Stage!



Wed. & Thurs. July 19 & 20 Kenny Garrett Quintet 7 & 9 PM Both Nights $30.
World Class Alto Saxophonist and his Group live on the Nighttown Stage for Two Big Nights!
Playing Music from his new CD on Mack Avenue Records "Do Your Dance".



Friday & Saturday, July 21-22 Ken Peplowski 8:30 Both Nights $30.
Clarinet and Sax Master returns for Big Weekend at Nighttown!
Friday: Quartet Featuring: Ken Peplowski-clarinet & sax, Jackie Warren-piano, Peter Dominguez-acoustic bass, & Jim Rupp-drums.
Saturday: Duo Featuring Ken Peplowski-clarinet & sax, & Don Better-guitar.



Thursday, July 27 Dominick Farinacci All-Star Quintet 8 PM $30.
Rapidly Rising Trumpet Master leads International All-Star Ensemble live at Nighttown!
Featuring: Dominick Farinacci-trumpet, Julien Labro-accordion, EJ Parker-acoustic bass, Lawrence Leathers-drums, & TBA.



Friday, July 28 Victor Jones Quintet Featuring Taeko 8:30 PM $20.
Dynamic Drummer from NYC/Copenhagen, Denmark leads All-Star International Quintet live at Nighttown!
Featuring: Victor Jones-drums & trumpet, Taeko-vocals, Hailey Niswanger-sax, Dylan Meek-piano, & Alex Blake-bass.



Satuday, July 29 Tony Monaco Organ Quartet featuring Richie Cole 8:30 PM $25.
Dynamic Hammond B-3 Wizard Tony Monaco Leads All-Star Quartet with Special Guest Richie Cole live at Nighttown!
Featuring: Tony Monaco-Hammond B-3 Organ, Richie Cole-Sax, Eric Johnson-Guitar, & Jimmy Alexander-Drums.



Wednesday & Thursday, Aug. 2-3 John Pizzarelli Trio 7 & 9 PM (Both Nights) $40.
Landmark Vocalist and Guitarist and his Trio back at Nighttown for Two Big Nights!



Friday, August 4 Justo Saborit 8:30 PM $10.
Latin Guitar Master plays a special Solo show live at Nighttown!


###