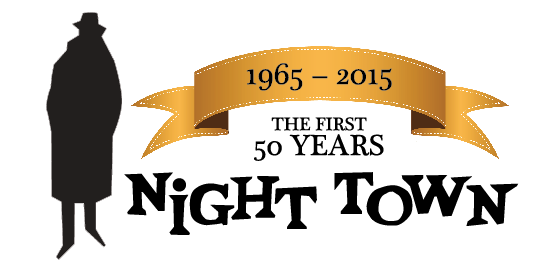 great dining | great music

12387 Cedar Road (top of Cedar Hill)
Cleveland Heights, OH
216-795-0550

www.nighttowncleveland.com
Map to Nighttown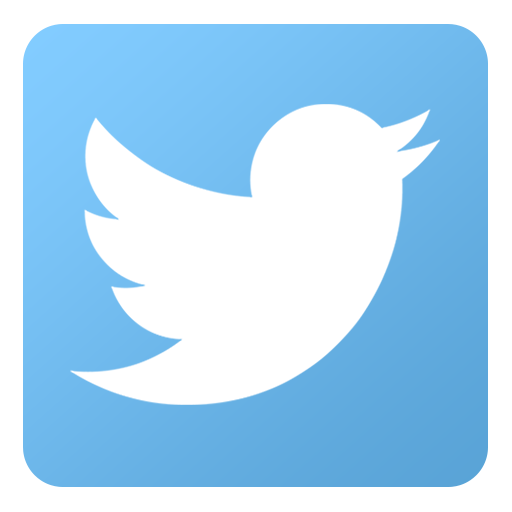 To Purchase Concert Tickets

No need to make an additional table reservation -
it's already included with your concert tickets!!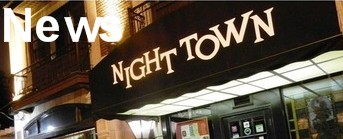 ---
New Shows Recently Added



5/01 Baldwin Wallace Musical Theater
5/02 Charlie Mosbrook & Friends
5/04 Ernie Krivda & "Music From the Other Side of Midnight"
5/05 Sammy DeLeon Latin Jazz Sextet
5/06 Forecast
5/07 North Coast Winds
5/08 Cleveland Hts. HS Jazz Program
5/10 & 5/11 Marion Meadows/Paul Taylor "Sax & the City"
5/12 Rachel Brown & The Beatnik Playboys
5/13 Myron Davis
5/15 Shaun Martin
5/15 University School HS Band
5/16 Gerald Clayton Trio
5/16 Balkan Strings Trio
5/18 Hathaway Brown Vocal Music Program
5/19 Debbie Darling
5/20 Richie Cole All-Star Quartet featuring Greg Bandy
5/21 "Angel of The Night" w/Barbara Barrett & John Morton
5/25 Winslow Road w/Webster, Carr, Custy, & Abersold
5/26 Jeff Lorber Fusion
5/27 Moises Borges & Joshua Smith
5/28 Christian Sands Trio



---
"Late Night at Nighttown" ** Every Week **

Fridays
Moss Stanley
on piano 10:30PM - 1:00AM No cover
Saturdays
Jackie Warren
on piano 10:30PM - 1:00AM No cover
Nighttown Newsletter

Click he
re to sign up for the Nighttown newsletter. Subscribers receive advance notice and discounts to many of the shows.
Nighttown
Tickets

and Seating Policy

To purchase tickets click here, Do not make an additional table reservation - it is already included with your purchased tickets. All seats are General Admission. All seating is based on the time that you arrive for the show and based on how many people are in your party and where we have tables of that size. You may be sharing a table with other people.

---
Nighttown Student Discount Policy
Students up to age 26 are 1/2 off the regular price. Student priced tickets are only available the night of the show, are available only at the door, and are subject to availability. Students must have a photo ID from a generally-recognized high school, college or university. Full-paying ticket holders get priority on admission and seating. Certain select shows have no discount based on arrangements with the artist. On evenings when there are two shows (i.e. shows at 7 & 9PM), the discount is only good for the second show. Students under the age of 18 must be accompanied by an adult paying full price in order to be eligible for the discount.

---
Cleveland Opera Theater Presents: The Man That Got Away
$40.00
Saturday
4/08
5:00 pm
Buy Tickets
8:00 pm
Buy Tickets
"The Man That Got Away" The iconic music of George Gershwin is woven in to a poignant story of love, life, loss, and nostalgia.
Eat, Drink and Enjoy the great music of George and Ira Gershwin!
Experience the power of operatically trained voices singing Gershwin brothers favorites like: Someone to Watch Over Me, Embraceable You, They Can't Take That Away From Me.

Lyndsey Sandham, soprano
Amy Weintraub, soprano
Benjamin Czarnota, baritone
Marge Adler, piano
Nighttown's food and drink menu will be available for purchase à la carte with service at your table.
Visit Website
---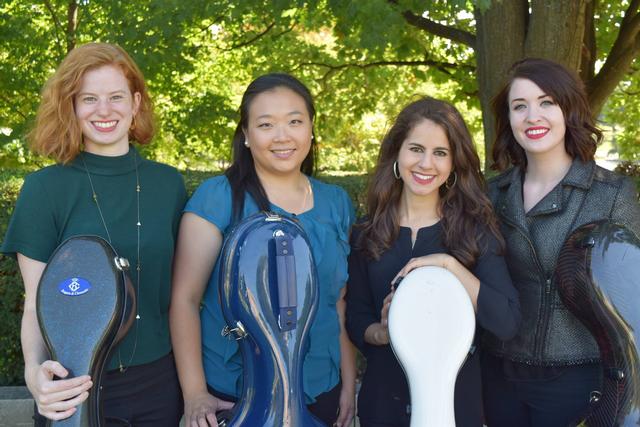 Cleveland Cello Quartet: Benefit Concert for The Music Settlement
$10.00
Sunday
4/09
7:00 pm
Buy Tickets
International Cello Quartet & CIM Graduates present a Multi Genre Evening with music from Tchaikovsky to David Bowie Live at Nighttown.
Featuring: Anna Hurt (Utah), Carlyn Kessler (Connecticut), Sophie Benn (Minneapolis) & Andris Koh (Singapore). All in residence in Cleveland!
The Cleveland Cello Quartet, Ensemble in Residence at The Music Settlement, presents a multi-genre evening of tunes from Tchaikovsky to David Bowie. Partial ticket sales will benefit string scholarship funds at The Music Settlement, a local nonprofit community music school provides creative and relevant arts education and programming for all, regardless of financial ability, in Greater Cleveland.
The Cleveland Cello Quartet is a dynamic ensemble dedicated to promoting the cello as a versatile and eclectic instrument. Performing a genre-bending fusion of classical, jazz, and pop music, the group is quickly establishing itself as a fresh sound in the Cleveland music scene. Only in their second season, the group has already appeared at many major venues, including Nighttown and the BOP STOP, as well as in less conventional Cleveland-area institutions such as the West Side Market and Toast. The Cleveland Cello Quartet has also performed live on the public classical radio station WCLV 104.9, and they frequently join forces with Classical Revolution Cleveland to perform at their bimonthly shows at the Happy Dog.
The quartet members (Anna Hurt, Carlyn Kessler, Sophie Benn, and Andris Koh) met as students at the Cleveland Institute of Music. Hailing from Utah, Connecticut, Minneapolis, and Singapore respectively, they are all dedicated teachers and active performers based in the Northeast Ohio area.
Visit Website
Watch Video
---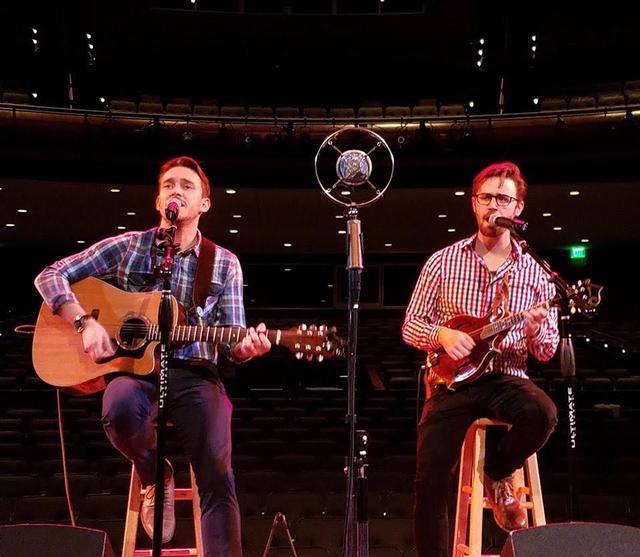 Honeybucket
$15.00
Friday
4/14
8:30 pm
Buy Tickets
Honeybucket Live at Nighttown! Featuring: Brendan O'Malley-Vocals & Mandolin & Adam Reifsnyder-Vocals & Guitar.
Special Guest Opening Act TriHearn.
Honeybucket is a high-energy newgrass & folk act that features mandolin, guitar, and rich vocal harmonies. In 2016, Honeybucket was voted Cleveland's Best Band by Cleveland Scene Magazine, their original song "Old High Road" was the official song of the 40th annual Cleveland International Film Festival, and they headlined multiple local festivals, including Heights Music Hop, Larchmere Porchfest, and the Hingetown Hoedown.
Adam Reifsnyder (guitar) and Brendan O'Malley (mandolin) will be performing new songs as well as old favorites. Pop, traditional, and jazz audiences alike are sure to enjoy Honeybucket as they take the Nighttown stage for the third time in their musical careers.

TriHearn features siblings
Caitlin, Conor and Brendan Hearn. The Maryland born, Cleveland based group has been performing as a trio since 2002. Since then, they have grown into seasoned musicians, attending music camps around the world and performing around the country. TriHearn describes their sound as a mix of Irish, Scottish, and American folk music. Lately, they have pushed outside of their musical comfort zone and expanded their sound to include elements from various genres of music.
Visit Website
Watch Video
---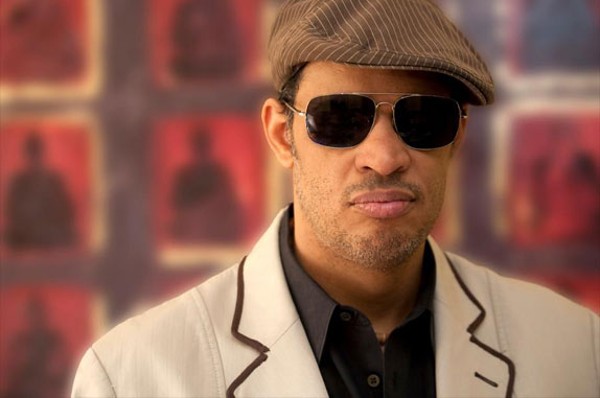 Raul Midon
$30.00
Saturday
4/15
8:30 pm
Buy Tickets
Singer/Songwriter combines Jazz, Soul, and more for exciting evening at Nighttown!
"A one-man band who turns a guitar into an orchestra and his voice into a chorus." — The New York Times
Ever since the 20th century turned into the 21st, singer-songwriter and guitarist Raul Midón has earned renown as one of music's most distinctive and searching voices – "a one-man band… who is spiritually connected," according to The New York Times, and "an eclectic adventurist," in the words of People magazine. The New Mexico native, blind since birth, has released eight albums since 1999, including the acclaimed studio productions Don't Hesitate (Mack Avenue/Artistry, 2014), Synthesis (Decca/Universal, 2009), A World Within a World (Manhattan/EMI, 2007) and State of Mind (Manhattan/EMI, 2005). Midón's questing musicality makes him, as the Huffington Post put it, "a free man beyond category." Attesting to his enduring ambitions is Midón's ninth studio album, Bad Ass and Blind, set for release via Mack Avenue/Artistry Music on March 24, 2017.
Search for "Raul Midón" on YouTube and you'll find a clip of him appearing on The Late Show With David Letterman in 2006. Performing "State of Mind," the title track from his major-label debut, Midón unveils what would become his signature combination of silky tenor voice and percussive guitar style. His guitar playing is a syncopated, flamenco- and jazz-infused wonder in which bass, harmony and melodic lines fly from the fretboard in a way that seems to belie the fact that all the music is being produced by just two hands. If that weren't enough, Midón busts out his improvisational mouth-horn technique, in which he creates a bebop "trumpet" solo entirely with his lips, earning himself a spontaneous burst of mid-song applause from the audience in the process. Billboard called him, simply and aptly, "a virtuoso." Subsequently, Midón's live 2016 rendition of John Coltrane's jazz classic "Giant Steps" – which sees him fly through all 12 keys – has earned more than 1.2 million views via Facebook.
In early 2016, the guitarist was invited to cross the U.S. as a featured artist in the Monterey Jazz Festival On Tour company that also included the likes of jazz stars Nicholas Payton, Ravi Coltrane and Gerald Clayton. The tour culminated in a weeklong run at New York City's Birdland. It was an acclaimed live collaboration, with JazzTimes remarking on how Midón became "the undeniable focus" whenever he came onstage and praising his "acrobatic… note-perfect" performances, as well as the "new, swinging 'Wings of Mind'."
Midón's upcoming Bad Ass and Blind album – the title a description of its maker that soul icon Bill Withers endorsed – finds the artist expanding his range compositionally, tapping into the linear modal harmony explored by such jazz composers as Miles Davis and Wayne Shorter.
Reflecting on the exploratory grasp of past and present represented by Bad Ass and Blind, Midón says: "Like with all my records, this album is for those who are interested in going beyond notions of genre – it's for listeners with open ears, open minds, open hearts."
Visit Website
Watch Video
---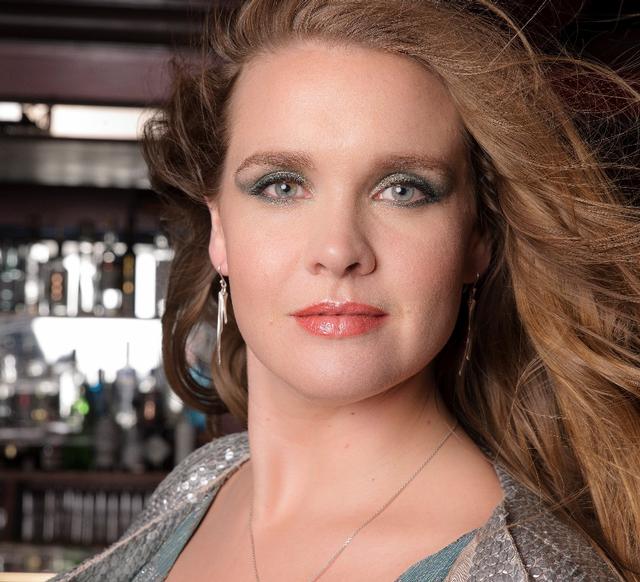 Polly Gibbons
$20.00
Wednesday
4/19
7:00 pm
Buy Tickets
Rapidly rising Jazz Vocalist from London, England makes her Cleveland debut at Nighttown! Featuring music from her new CD, "IS IT ME…?" on Resonance Records.
Receives Second Jazz FM Award Nomination As Best Jazz Vocalist
"I love her voice, really soulful. Can't wait to hear more of Polly…" – Joss Stone
"She's got a great voice!" – Van Morrison
Following sold-out tours in the U.K. opening for George Benson and Gladys Knight, including two acclaimed performances at the prestigious Royal Albert Hall, singer/songwriter Polly Gibbons is set to make a British invasion of her own with the release of her highly-anticipated second album, "Is It Me…?" on Resonance Records on April 21, 2017. The 12-track collection fully embraces the inspiring, expansive array of American jazz, soul and blues influences that have infused her dynamic career as an artist and live performer,
Polly, who recently earned her second prestigious Best Jazz Vocalist Jazz FM Award Nomination, has been a staple of the UK Jazz Scene since the mid-2000s. In commenting on her new album, she states: "It's a massive melting pot, varied but beautifully linked because I love every style I'm singing. Jazz would never have happened without the blues, which came out of the gospel tradition – and blues is the foundation of contemporary Western culture and pop/soul music, and so on."
The piano and most of the arranging are shared by long time-collaborator James Pearson (whom she performs with regularly at the legendary Ronnie Scott's Club in London, where he is musical director), and Tamir Hendelman, the Israeli born, L.A. based jazz pianist to the stars, including Barbra Streisand and the Clayton-Hamilton Jazz Orchestra.
A farmer's daughter who grew up in Framingham, a small market town in Suffolk, England, Polly is one of seven siblings in a family that shared all types of different musical loves. Her mum cherished classical and choral music (Bach, Mozart, Chopin), her dad was an electric bassist who played in bands in the 70's, her brothers loved R&B and her sisters were all vinyl collectors listening to everything from hip hop and soul, to jazz and folk.
Polly took obligatory piano lessons at age four, but didn't realize she could sing until she was around 13. Participating in a local music workshop, she met British singer Ian Shaw, who took Polly under his wing and secured her first gig in London when she was 17. Participating in other workshops, she cultivated her talent with bassist Gill Alexander, Jacqui Dankworth (daughter of Cleo Laine) and later, James Pearson. She released her critically acclaimed UK debut album My Own Company in 2014
Polly's road now leads her to one of those extraordinary places with the release of "Is It Me…?" The album is a journey all its own – a culmination of so many moments that also signifies a meaningful new beginning for both the singer and contemporary jazz.
Visit Website
Watch Video
---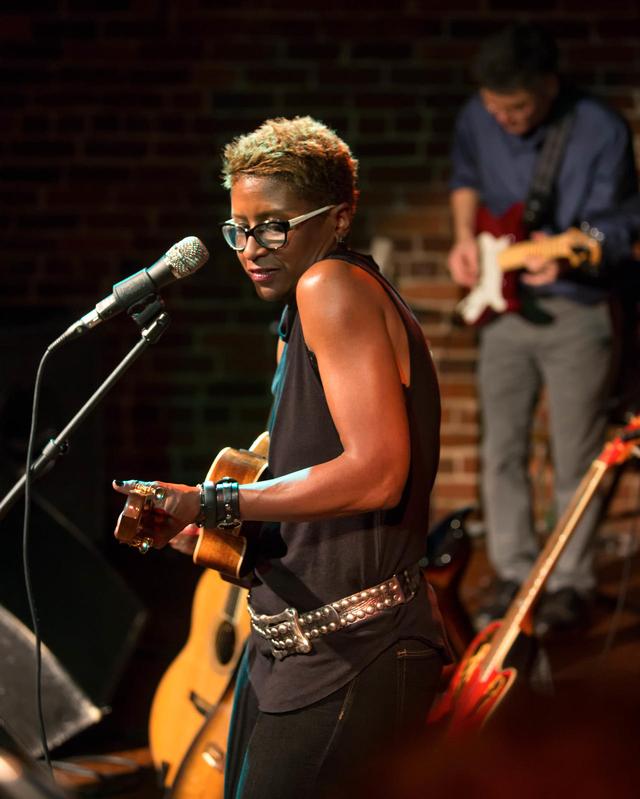 Paula Boggs Band
$20.00
Thursday
4/20
8:00 pm
Buy Tickets
From Seattle! Singer Songwriter with 6 Pc. Band combines Jazz, Bluegrass, Blues, Rock, and more!
Featuring: Paula Boggs-vocals-guitar, ukulele, Issac Castillo-bass, vocals, Mark Chinen-guitar, banjo, Tim Conroy-keys, vocals, trumpet, accordion, Tor Dietrichson-percussion, vocals, & Sandy Greenbaum-drums.
Starbucks vet Boggs and the 6-piece Paula Boggs Band traverse jazz, bluegrass, blues, rock and Americana. They released their debut album "A Buddha State of Mind" in 2010 and "Carnival of Miracles," produced by Grammy-winning Trina Shoemaker in March 2015. Their sound is "Seattle-Brewed Soulgrass," the band performs nationally and in Canada, has appeared on TV, performs on radio live in-studio and is the subject of several radio interviews, podcasts, blogs and articles.
The band is celebrating their newly released live acoustic EP of consciousness songs "Live at Empty Sea, Songs of Protest & Hope".
"The new cd from the Paula Boggs Band, Carnival of Miracles simply put [is] a masterpiece...here is a record with every song destined to be well known soon to audiences and equally loved. Congratulations to Paula Boggs and the Paula Boggs Band, they have hit this right out of the park."
Bruce Swan, Programmer
Host of Music My Mother Would Not Like
WPKN 89.5 FM, Bridgeport, CT
"Boggs makes a certain kind of urban, jazzy music that seems permanently nested within the structures of traditional folk, bluegrass, and even standard blues harmony...She calls her music "soulgrass," and she reminds me a little of Gil Scott-Heron, if only for the razor-intensity of her words."
Dave Good, San Diego Reader
Visit Website
Watch Video
---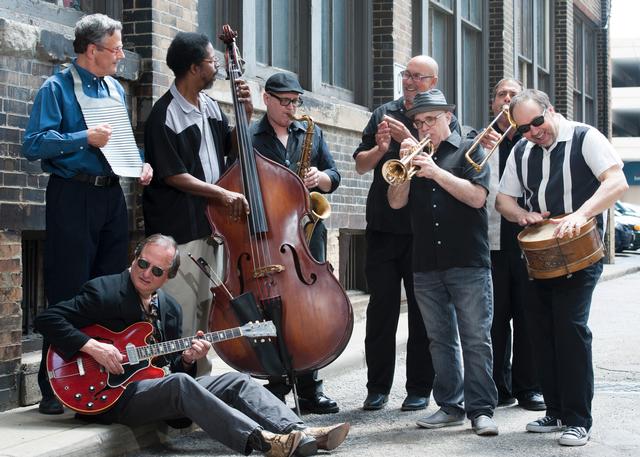 Blue Lunch with Tim Gartland
$20.00
Friday
4/21
8:30 pm
Buy Tickets
Swing and Blues from North Coast favorites 8 Pc. Blue Lunch with Special Guest Tim Gartland on Vocals and Harp.
The late 1940's and early 1950's were a magical time in American musical history, when blues, rhythm & blues, swing and rock & roll were all one thing. Blue Lunch explores that music and makes it their own.
From Cleveland, OH eight virtuoso musicians perform on guitar, piano, upright bass, drums, harp, saxophones, trumpet, and trombone. In addition to their instrumental work, Blue Lunch also boasts five vocalists and includes do-wop style and gospel harmonies in their repertoire. Blue Lunch has released eight cds, Recorded Live at Wilberts, Eyes Wide Open, Not Live at the Copa, Big Sound Blues, Sideswiped, Saxophone Shootout II , Blue Lunch Special, and their newest and most recent release, Above the Fold, for Rip Cat Records of Los Angeles.
2014 marked the 30th anniversary of the band.
Tim Gartland is a singer-song writer harmonica player living in Nashville, TN. He is a contemporary blues artist commited to honoring the rich tradition of blues while moving the genre forward. He has a new release, "If You Want A Good Woman featuring 12 original songs. The cd reached #1 on the blues radio charts on Air Play Direct. It was also named one of the Top Picks of the year by Bill Wilson of the Nashville Blues Society and reached #13 on the national blues charts according to Roots Time Radio.
His original music is a blend of Chicago blues, soul, and Americana. His lyrics are focused on today's world. Following the collective wisdom of writers before him, Tim writes lyrics about themes and issues that he is passionate about.
What sets Gartland apart from other blues muscians is the fact that he is recognized as a triple threat ; singer, songwriter and harp player. It is rare group of artists that can deliver all three talents on such a high level.
He has released two critically acclaimed original cd's, 2011's "Looking Into The Sun" and 2014''s "Million Stars". In 2015 he released "The Willie Project", a heartfelt homage to the songwriting of the legendary blues hall of famer Willie Dixon.
Tim Garland's "If You Want A Good Woman"
Visit Website
---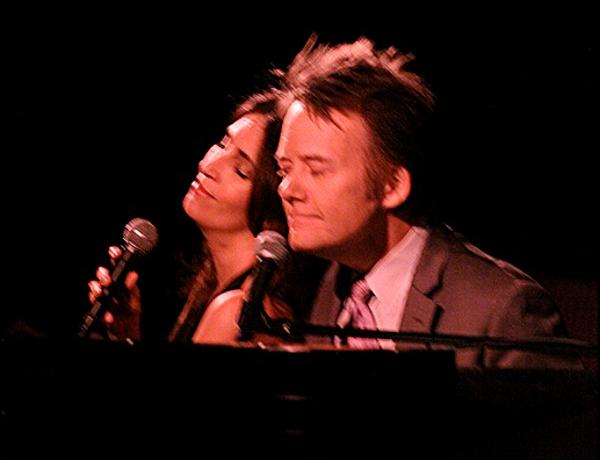 Eric Comstock & Barbara Fasano
$20.00
Saturday
4/22
8:30 pm
Buy Tickets
From New York City! Award winning Stars of Cabaret hit the stage at Nighttown!
Featuring: Eric Comstock-piano & vocals, Barbara Fasano-vocals, & Bryan Thomas-acoustic bass.
"The sophisticated cabaret children of Bobby Short and Lena Horne … Mr. Comstock and Ms. Fasano are turning the neighborhood into a hotbed of pleasure." – The New York Times
"Comstock has a voice that flows as smoothly as rye and sweet vermouth over ice, evoking Chet Baker, Mel Torme and Mark Murphy … Fasano has taste, built-in dramatic chops, the ability to manipulate time, and, above all, respect for lyrics." – Jazz Times
Married musical partners Eric Comstock & Barbara Fasano's electrifying combination of warmth, wit, swing and sensuality have made them the New York nightclub world's most celebrated team. This award-winning duo makes their Night Town debut with a freewheeling mashup of the jazz and pop songbooks, from Jerome Kern to Joni Mitchell, Cole Porter to Billy Strayhorn. The New York Times calls their shows "witty" and "exhilarating" and this swinging and soulful married couple makes their audiences feel they're at a terrific party where the music and the stories have been equally great.
Pianist/singer Eric Comstock has been called "the heir apparent to the cabaret throne". Vocalist Barbara Fasano's new CD BUSY BEING FREE is being hailed as "busy being intoxicatingly sublime" & won the 2016 MAC Award for Major Recording of the Year. The New York Times calls their shows "witty" & "exhilarating", and The Wall Street Journal raves, "Masterful … They take it to a whole other level."
Their many New York engagements include Carnegie Hall, Jazz at Lincoln Center, Symphony Space, Birdland, Jazz at Kitano, and the 92nd Street Y's 'Lyrics and Lyricists' series, as well as concert halls and festivals coast to coast and in Europe. In the words of jazz critic Ira Gitler, they "have it all, and then some … artistic, swinging, and superbly entertaining." Come join the party!
http://www.barbarafasano.com
http://www.ericcomstock.net
Watch Video
---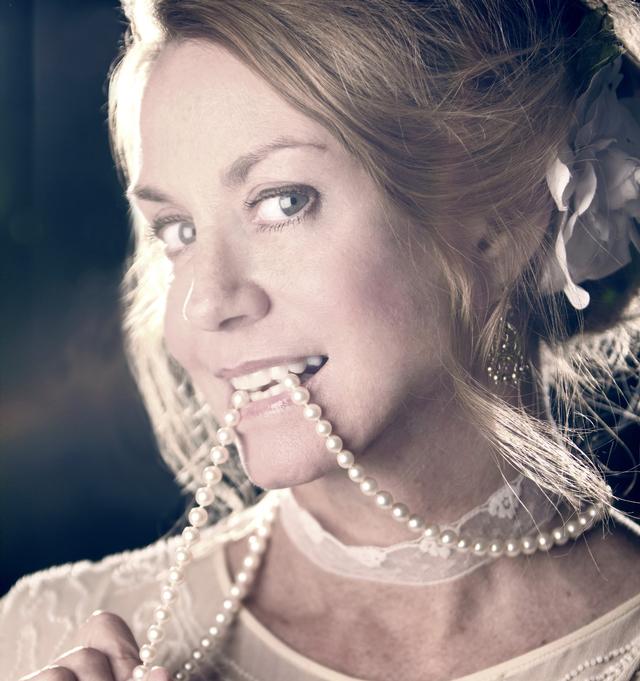 Barbara Rosene
$20.00
Monday
4/24
7:00 pm
Buy Tickets
NYC vocalist and native Clevelander returns for showcase gig. Currently lead vocalist with the Harry James Orchestra.
Featuring Dave Powers on piano.
Barbara Rosene has built an unequalled reputation for interpreting the great music of the 1920s and 30s and 40s. She is a passionate vocalist whose interpretations uncover the richness of jazz classics through the subtle, skilled delivery of one truly in love with the genre she sings.
Rosene gives voice to songs in ways that are both gracefully provocative and warmly welcoming. Few singers have her feel for classic material, from all eras of Jazz, interpreting the music with not only a full understanding and love of the original time period but with the rare ability to make the material sound fresh and emotionally relevant today.
In her established career she has shared stages with jazz icons, performing internationally with The Harry James Orchestra, Vince Giordano and The Nighthawks, the late Les Paul at New York's Iridium Jazz Club, The Woody Allen Band, at The Carlyle Hotel, as well as directing her own New Yorkers, and as guest artist with orchestras and in festivals across the world. She has played such venues as The Iridium, Lincoln Center's Rose Hall, The Montreal Jazz Festival, Nighttown (Cleveland), Blues Alley (DC), The Arizona Music Festival, Jazz Amarinois, and The Hotel Villa Flori, Lake Como.
Will Friedwald, author of Jazz Singing and Sinatra! has written: "No one evokes more vividly the music of the great singers of the 1920s than Barbara Rosene."
Barbara's CDs include releases on the Blues Back, Arbor's and Azica labels.
For over 37 years, two-time EMMY® Award winning composer and performer Dave Powershas been a vital part of the Columbus, Ohio music scene as a pianist, keyboardist, vocalist, entertainer and educator. Dave has traveled and performed nationally and internationally. Dave is a consultant and a frequent guest of the Public Television Show "The Piano Guy" and has taught a series of master classes with "Piano Guy" host Scott Houston. Dave is also an adjunct faculty member of The Ohio State University School of Music. Considered one of the most successful musicians in the Midwest, Dave manages to win over the hearts of all who hear him perform. From concerts to clubs and restaurants to corporate events and private parties, his vast repertoire is as diverse as the audience that he entertains. Dave has performed with noted performers such as Steve Allen, George Benson, Rusty Bryant, Richie Cole, Buddy DeFranco, Mark Farner (of Grand Funk Railroad), Eric Gale, Terry Gibbs, Ernie Krivda, Wilbert Longmire, Johnny Lytle, 'Blue' Lou Marini (of the Blues Brothers), Joan Rivers, Arturo Sandoval, Byron Stripling, Grover Washington, Jr. and many others. In addition, Dave is associated with the Jazz Arts Group of Columbus, and performs with the Columbus Jazz Orchestra. For the past six years, Dave has been hosting a jazz concert series at the Clintonville Woman's Club called "The House Jazz Concert Series." Dave's performance schedule and CD's are available online at www.davepowers.com, iTunes, CD Baby.com and amazon.com (keyword: Dave Powers).
Visit Website
Watch Video
---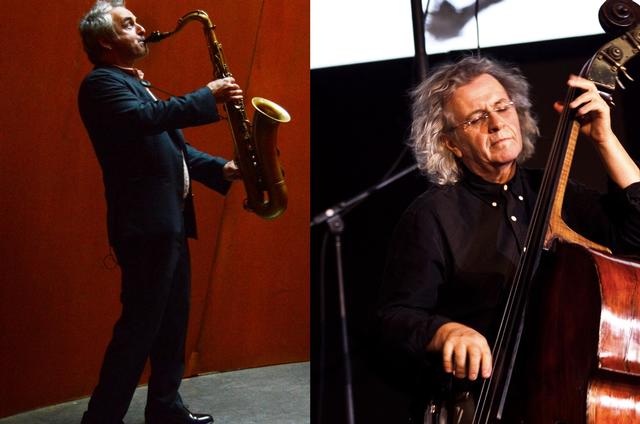 Avram Fefer & Michael Bisio Duo
$15.00
Tuesday
4/25
7:00 pm
Buy Tickets
Cutting edge Sax/Bass Duo from NYC. Featuring Avram Fefer-sax, & Michael Bisio-acoustic bass.
Avram Fefer is an American saxophonist, composer, teacher, and bandleader. He has recorded eleven albums as a leader and many more as a sideman. He has performed in clubs and festivals throughout Europe, Japan, Africa, and the Middle East and plays regularly in New York City.
Avram enjoys collaborations of all sorts, including with poets, dancers, painters, filmmakers, theater directors, and digital sound designers. He is the creator and sole performer of the Resonant Sculpture Project, an international series of solo musical interactions with the large-scale works of iconic sculptor Richard Serra.
He is actively involved in ensembles comprised of anywhere from two to thirty musicians, playing music that ranges from classic jazz to original and avant-garde composition, free improvisation, conducted orchestral music, and a variety of North and West African music.
Avram also maintains a presence in the world of jazz fusion, dance, afro-beat, funk, and hip-hop, including collaborations with DJ's and members of the house music scene. As a bandleader, he is at the helm of two electric groups --- Big Picture Holiday, Rivers on Mars; and several acoustic groups ---the Avram Fefer Trio, the Fefer-Keiper Connection, and the Nuju 4tet.
Michael Bisio, bassist/composer, has eighty five recordings in his discography, twenty four of these are split evenly between leader/co-leader, ten of them document his extraordinary association with modern piano icon Matthew Shipp. Michael has been called a poet, a wonder and one of the most virtuosic and imaginative performers on the double bass.
Nate Chinen in the New York Times writes :
"The physicality of Mr. Bisio's bass playing puts him in touch with numerous predecessors in the avant-garde, but his expressive touch is distinctive;..."
As a composer Michael has been awarded nine grants and an Artist Trust Fellowship
Collaborators include Matthew Shipp, Joe McPhee, Charles Gayle, Connie Crothers, Whit Dickey, Ivo Perelman, Barbara Donald, Newman Taylor Baker, Rob Brown, Sonny Simmons and Sabir Mateen.
Visit Website
Watch Video
---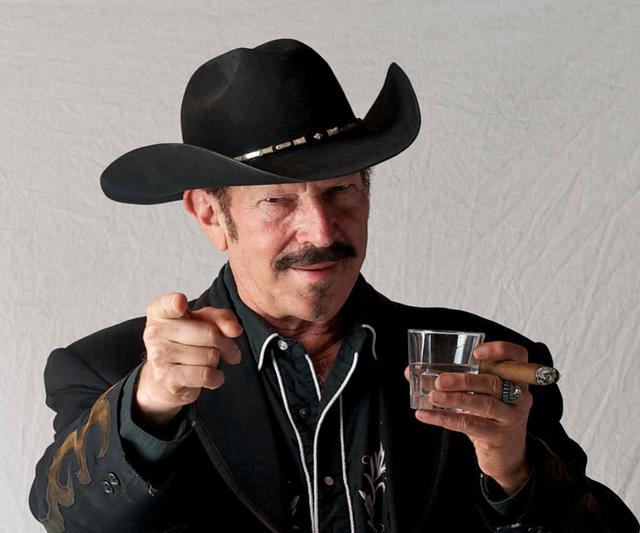 Kinky Friedman
$30.00
Thursday
4/27
8:00 pm
Buy Tickets
Legendary Outlaw Country Singer/Songwriter, Novelist, & Raconteur Kinky Friedman hits the Stage at Nighttown!
Yep, renowned raconteur and Governor Of The Heart Of Texas Kinky Friedman has been resurrected. And he's hitting the road to prove it. The legendary outlaw country singer/songwriter, novelist and Texas Jewboy's latest CD, The Loneliest Man I Ever Met (Avenue A Records/Thirty Tigers), mixing originals with interpretations of the music of his greatest contemporaries, is a hit. It has received rave reviews across the board, making it Kinky's best and most popular release ever. Yes, the Kinkster has been resurrected.
The Resurrected Tour tour starts in mid-April and will continue to the middle of May. Kinky will be performing with his uber sideman, Joe Cirotti. Kinky's cd producer, Brian Molnar will be opening the show. Kinkster's long time pal, Brian Kanof, will be auctioning off bottles of Man In Black Tequila (which is co-owned by Brian, Kinky and a third party) to benefit Kinky's award-winning animal rescue group Utopia Animal Rescue Ranch.
Nobody could invent a character quite like Kinky Friedman, the stogie-waving, black-hat-wearing Texas Jewish singer, storyteller, tequila purveyor, animal rescuer and full-time iconoclast.
But what he hadn't done in 39 years was write brand new songs and record a new studio album around them. Friedman's The Loneliest Man I Ever Met, has to have been one of the longest-awaited follow-ups in recent memory. Not that fans have complained; the continued popularity of tunes such as Sold American, Nashville Casualty and Life and Ride 'Em Jewboy (the Holocaust-referencing song that soothed Nelson Mandela in prison) prove Kinky is that rare talent whose work withstands the test of time. Friedman still delivers those songs — interspersed with his inimitable blend of politically incorrect quips, jokes and tales both tall and true — to appreciative audiences around the world.
And new chapters of Kinky's fable life are just around the corner - literally. Coming soon from Backbeat Books will be Mary Lou Sullivan's comprehensive Kinky bio (holy cow: 450+ pages!) and a brand new book by Kinky about Bob Dylan, which is not so much a biography as a group of "tales from the Bob."
Railing against such perceived evils — whether cultural, political, social or in any other realm of human experience — is one of Friedman's favorite pastimes. As a man who has traveled much of the planet, quotes Winston Churchill, and calls two presidents pals, he's in a position to know.
And on tour Kinky will be, traveling from village to village, perhaps proving the truth of resurrection itself, definitely railing against evil. Upon his return from the road, Kinky will dive into that next CD recording project. To be titled Zoey, it should be available in late 2017. "Maybe I'll just have to stick with songwriting," he says, stifling a sigh.
Visit Website
Watch Video
---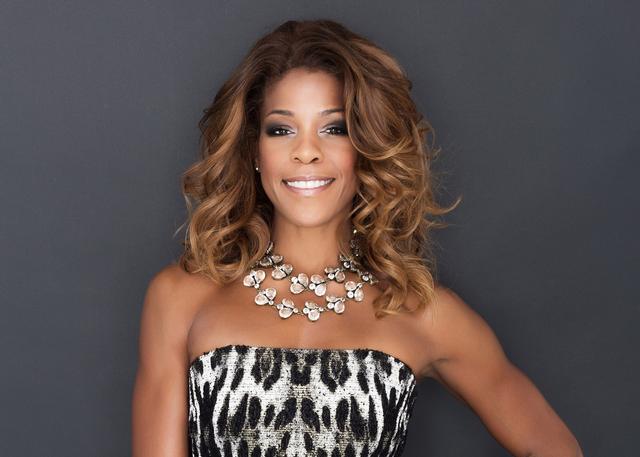 Nicole Henry
$25.00
Friday
4/28
8:30 pm
Buy Tickets
Dynamic jazz & soul vocalist from Miami/NYC live on Nighttown stage! With the Robert Hubbard Trio.
Since her debut in 2004, Nicole Henry has established herself as one of the jazz world's most acclaimed vocalists. Ms. Henry possesses a potent combination of dynamic vocal abilities, impeccable phrasing and powerful emotional resonance.
Her passionate, soulful voice and heart-felt charisma have earned her a 2013 Soul Train Award for "Best Traditional Jazz Performance," three Top-10 U.S. Billboard and HMV Japan jazz CDs, and rave reviews by The New York Times, Wall Street Journal, The Japan Times, El Pais, Jazz Times, Essence and more.
Ms. Henry's accompaniment ranges from a jazz trio to a full big band with a repertoire that includes the American Songbook, classic and contemporary jazz, contemporary standards, blues and originals.
Ms. Henry has captivated audiences in over 15 countries, headlining at venues in New York, Tokyo, Madrid, Moscow, Paris, Shanghai, San Francisco and Miami - including over 30 music festivals and in some of the world's most famous venues.
Such venues include: Blue Note; Jazz at Lincoln Center; Blues Alley; Arsht Center; Feinstein's; Madrid Jazz Festival; Regattabar; Catalina Jazz, L.A.; The Royal Room, Palm Beach; Jazz Aspen/Snowmass Festival; Green Mill; Jazz Kitchen and many more!
"The obvious forerunner to Ms. Henry…is the younger Natalie Cole, to whose style she adds a coating of brass."
- The New York Times
"...this generation's First Lady of Jazz. She is the genuine article, the dream at last come true…
- The Huffington Post
"…a paragon of perfection…the vocal love child of Whitney Houston and Sarah Vaughan."
- Miami Herald
"...a pop, soul superwoman."
- The New York Times
Visit Website
Watch Video
---
Stanley Jordan
$20.00
Saturday
4/29
8:00 pm
Buy Tickets
10:00 pm
Buy Tickets
Virtuoso Guitarist and Mack Avenue Recording Artist back at Nighttown for 2 Big Shows!
In a career that took flight with immediate commercial success and critical acclaim, guitar virtuoso Stanley Jordan has consistently displayed a chameleonic musical persona of openness, imagination, versatility and maverick daring. Be it bold reinventions of classical masterpieces or soulful explorations through pop-rock hits, to blazing straight ahead jazz forays and ultramodern improvisational works—solo or with a group—Jordan can always be counted on to take listeners on breathless journeys into the unexpected.
Key to Jordan's fast-track acclaim was his mastery of a special technique on the guitar's fretboard. Instead of conventional strumming and picking, Jordan's innovative "touch technique" is an advanced form of two-handed tapping. While a handful of other players were using similar techniques, Stanley's fluid, multi-layered textures and sheer virtuosity raised the bar for excellence.
But his technique, though impressive, is always a means to a musical end. His music is imbued with a warmth and sensitivity that has captured the imagination of listeners worldwide. A classically trained pianist before playing guitar, Jordan wanted greater freedom in voicing chords on his guitar, so he applied piano principles to do so. Jordan's touch technique allows the guitarist to play melody and chords simultaneously with an unprecedented level of independence. It also allows Jordan to play simultaneously on two different guitars, or even on guitar and piano. He says that "I think of it as a single instrument, but one with a wide range of tonal colors—that's why I do it."
To date Jordan has performed in over 60 countries on 6 continents. He has performed at many festivals, including the Kool Jazz Festival, the Concord Jazz Festival, and the Montreaux International Jazz Festival. During the 1980s he collaborated with a diverse array of artists, including performances with Art Blakey and Richie Cole and recordings with Stanley Clarke and Kenny Rogers. T
Jordan has received four Grammy nominations. His most recent album "Friends" was nominated for an NAACP Image Award.
Jordan came to prominence with the release of his 1985 album Magic Touch, a revolutionary project that placed him at the forefront of re-launching legendary Blue Note Records into a contemporary entity in jazz and beyond, as also established the then-twenty-something Jordan as among the most distinctive and refreshing new voices of the electric guitar.
In 2007 Jordan signed with Mack Avenue Records and released State of Nature in 2008 and Friends in 2011. For Friends, he invited musical guests including guitarists Bucky Pizzarelli, Mike Stern, Russell Malone and Charlie Hunter; violinist Regina Carter; saxophonists Kenny Garrett and Ronnie Laws; trumpeter Nicholas Payton; bassists Christian McBride and Charnett Moffett; and drummer Kenwood Dennard.
Jordan has maintained an extensive and consistent international touring schedule. In between tour stops he is now at work on his next highly anticipated album from Mack Avenue Records, for release next year.
Visit Website
Watch Video
---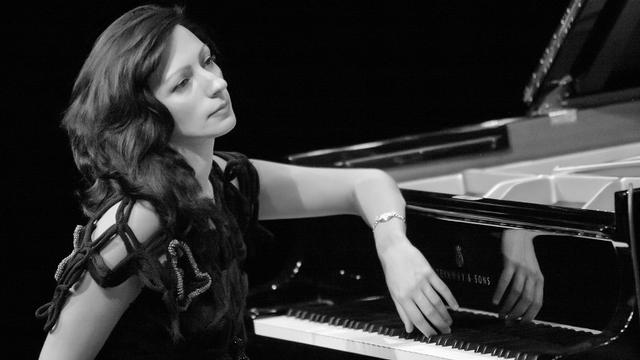 Amina Figarova Quintet
$20.00
Sunday
4/30
7:00 pm
Buy Tickets
From Azerbaijan! World Class pianist and her Quintet back at Nighttown!
Azerbaijan-born, globe-trotting composer and pianist Amina Figarova introduces ten colorful, compelling new compositions performed by her touring sextet plus guests on Blue Whisper, her 13th album since her 1994 debut Attraction.
Figarova's deeply personal, highly evocative responses to social turmoil, distinctive personalities she's encountered and universal transitions of life inform the music on Blue Whisper. Moods range from the haunting beauty of the titular track "Blue Whisper," as well as "Moonrise" and "Hewa" (featuring lyrics in Swahili by Sarah Elizabeth Charles) to the straight-ahead momentum of "Moving Forward," "The Hustler" and "The Traveler," to the sophisticated playfulness of "Pictures," "Marians" and "Juno." In "Hear My Voice," over a martial beat and sorrowful, resolute horn choir, an eight-year-old girl earnestly urges an end to violence world-wide and, with laughter, a request to "Let kids be kids."
Throughout all tracks, Amina's classically founded touch, her lilting melodies, luminous harmonies, often understated yet always propulsive rhythms and star soloists come together with immaculate sophistication. Trumpeters Ernie Hammes and Alex Pope Norris, saxophonists Wayne Escoffery and Marc Mommaas, bassists Luques Curtis and Yasushi Nakamura, drummer Jason Brown, flutist Bart Platteau -- Figarova's partner and husband of nearly 25 years – and electric guitarist Anthony Wilson (on "Pictures") are featured advantageously in spontaneous, creative engagement with her compositional themes and intentions.
Amina Figarova was born in Baku, Azerbaijan, and as a child studied to be a classical concert pianist. In the late 1980s she entered Rotterdam Conservatory to pursue jazz, coming to the United State in 1989 to complete her formal education at Boston's Berklee College of Music (where she met Platteau, a fellow student from Belgium). In 1998 they were invited to the Thelonious Monk Institute's summer jazz colony in Aspen, and after more than a decade of bookings in major U.S. jazz clubs, concert halls and festivals, the couple gained legal immigrant status in 2014. They currently live in Manhattan, and tour constantly.
The compositions "Pictures" and "The Traveler" were commissioned by Jazz from Lincoln Center for its 2014-15 New Jazz Standards series. Blue Whisper is Figarova's second album, after Twelve, on In + Out Records, an independent label based in Freiberg, Germany.
Visit Website
Watch Video
---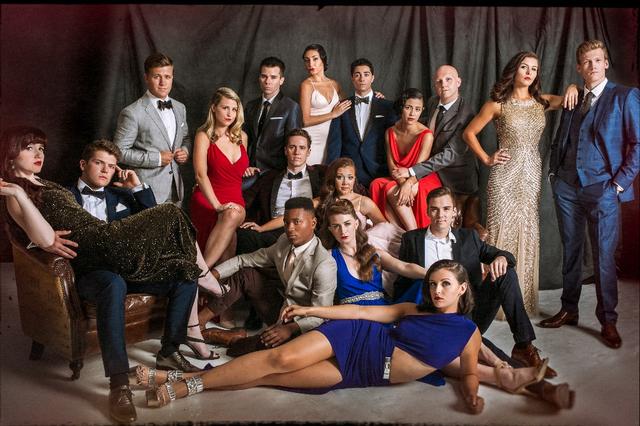 Baldwin Wallace Musical Theater
$15.00
Monday
5/01
7:00 pm
Buy Tickets
Next Generations of Broadway Stars takes the stage at Nighttown!
"Broadway Golden Standards" + Senior Showcase
See the best of Broadway to come in this "double bill" performance by students in Baldwin Wallace University's renowned Music Theatre program. Hear sophomore students deliver much-loved excerpts from some of Broadway's golden age musicals including She Loves Me, Guys and Dolls and Carousel. Next up, the musical theatre seniors – BW's Broadway stars of tomorrow – will perform their senior showcase, a dynamic non-stop production that was shared with Broadway casting directors and agents in New York City.
Don't miss this unforgettable, dual performance, now on sale at Nighttown.
Watch Video
---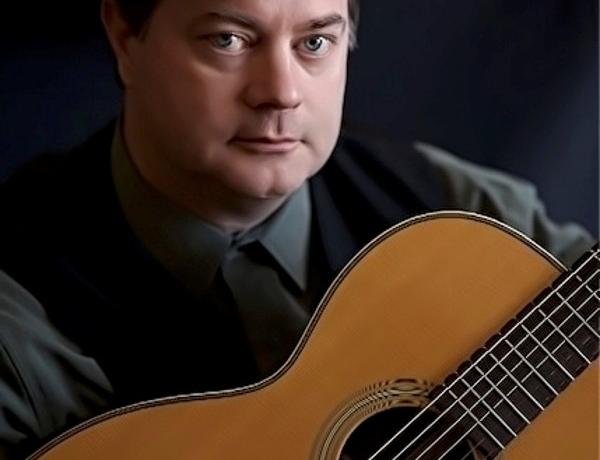 Charlie Mosbrook & Friends
$10.00
Tuesday
5/02
7:00 pm
Buy Tickets
North Coast Singer/Songwriter debuts music from his new CD live at Nighttown!
For over 25 years, Charlie Mosbrook has been performing original and traditional folk music. Based in Cleveland, he has played a significant role in promoting and preserving the folk music tradition. Locally this work is best recognized in the many open mics he has coordinated through the years as well as Folknet, an organization he currently serves as president. Nationally Charlie has presented many workshops and concerts on the life and legacy of Woody Guthrie, most notably during the 1996 Rock and Roll Hall of Fame and Museum program called Hard Travelin': The Life and Legacy of Woody Guthrie. Charlie also serves as the Folk Alliance Region Midwest Conference workshop coordinator.
Charlie has been recognized by FolkAlley.com as its featured artist of the month in 2012, was voted the best singer songwriter in a Scene Magazine Best of Cleveland readers poll, and had the CD of the week on the WFMT Chicago nationally syndicated radio show the Midnight Special His last two CDs are current nominees for the best traditional folk album by Just Plain Folks music awards.
His latest project Hear Me Callin': A Collection of American Folksongs is a full-length CD featuring including selections by Woody Guthrie, Ledbelly, Robert Johnson, Elizabeth Cotton and others. The musical foundation of the recording features guitar, dulcimer, and mandolin. David Krauss contributes harmonica. Kate Kooser and XeLa provide additional vocals. On May 2nd of 2017, Nighttown in Cleveland Heights will present a special concert to commemorate the release of the new disc.
"There's a familiar comfortable feeling that comes over you when you listen to the music of Charlie Mosbrook. The guy has a rich, worldly voice that sounds like it was broken in slowly, like a well-loved instrument."
- No Depression

A Time Long Gone (Charlie Mosbrook)
The lead track "Up Among the Stars" leaps right out and invites you to settle in for more. The rest of album makes it a welcome invitation indeed.
- Kelly Walker Sundilla Music
Visit Website
Watch Video
---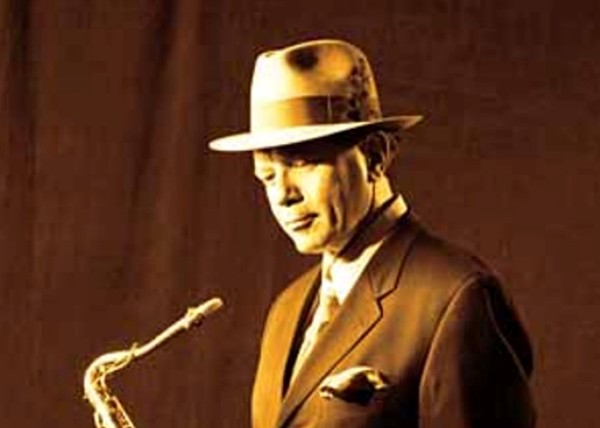 Ernie Krivda & "Music From the Other Side of Midnight"
$20.00
Thursday
5/04
8:00 pm
Buy Tickets
Cleveland Sax Legend debuts new Music inspired by midnight revelations!
Featuring: Ernie Krida-sax, Erin Kufel-vocals, Joe Hunter-piano, Brent Hamker-guitar, Charise Grimes-bass, & Ricky Exton-drums.
Frank Sinatra once said "The Most interesting part of life happens after Midnight"
Music From The Other Side Of Midnight is presented in the original compositions of Ernie Krivda and is inspired by both the revelry and the reflection that live in the middle of the night.
The critically acclaimed recording artist and Cleveland Arts Prize Winner brings his legendary tenor saxophone and handpicked ensemble into The Nightown to perform some of his newest instrumental and vocal compositions.Inspired by the reflection and revelry he found in the middle of the night, Krivda's music brings together far reaching influences to tell jazz stories that are uniquely his own.
On stage with the legendary saxophonist/composer will be a group of musicians that span the generations. Storied pianist Joe Hunter will be joined by young Veteran drummer Ricky Exton, young lion Guitarist Brent Hamker and up and coming young lioness electric bassist Charise Grimes.Rounding out the ensemble will be fan favorite vocalist Erin Kufel who will sing Krivda''s new vocal music.....!
---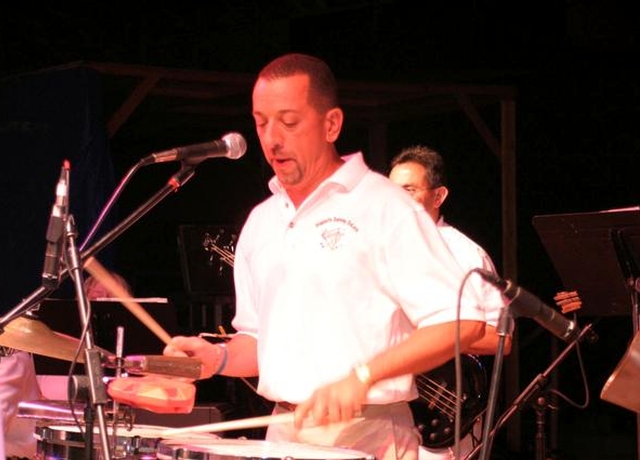 Sammy DeLeon Latin Jazz Sextet
$15.00
Friday
5/05
8:30 pm
Buy Tickets
Cinco De Mayo Celebration with Great Lakes leading Latin Jazz Group!
Featuring: Sammy DeLeon-timbales & vocals, Jackie Warren-piano, Nelson Orta-percussion,
Jose 'Cheo" Hernandez-bass, Dick Ingersoll-sax, & Scott McKee-trumpet.
Sammy DeLeon a master timbales player has shared his talent far and wide. He has appeared in New York, Chicago, Miami, San Juan and points in between. He is the undisputed leader in latin music in the Ohio area. Formerly the musical director of Impacto Nuevo, Sammy has been leading his own group since 1996. Equally adept in latin jazz, salsa and merengue, Sammy and his Orchestra make it hard for an audience to sit still. DeLeon has shared the stage with many stars of latin jazz.
He opened up for the late Tito Puente several times in Cleveland and New York City and was a favorite of the late master. Sammy has collaborated with many of the leading latin musicians throughout the world. They include Humberto Ramirez, Tony Vega, El Gran Combo, and Tito Rojas. Latin music has enjoyed a great revival in Northeast Ohio thanks to the leadership of Sammy DeLeon and his dynamic Orchestra.
Jackie Warren is one of the most in demand and prolific jazz artists working in the Great Lakes region. On any given night she can be found playing solo, leading her trio, or she may be heard as the featured soloist and arranger for Sammy DeLeon's Salsa and Latin-Jazz ensemble.
Jackie is also a professor of music at Tri-C and has several private students. Jackie gets calls constantly from vocalists who want her to back them, and she is frequently called on to guest with national artists. In the past few years Jackie has performed with David "Fathead" Newman, Bobby Watson, Jane Bunnett, and Gerald Wilson. Her arrangements can be heard on Sammy DeLeon's new CD, and recently she recorded a session in collaboration with the legendary producer Tommy LiPuma.
Visit Website
Watch Video
---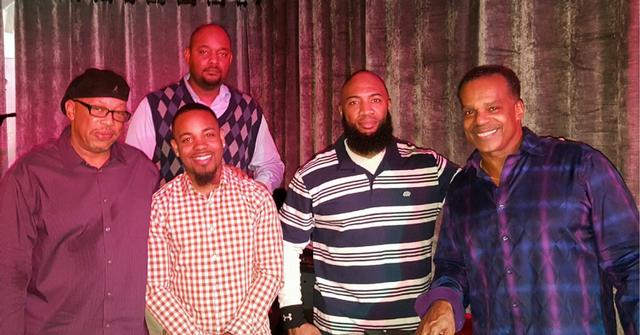 Forecast
$15.00
Saturday
5/06
8:30 pm
Buy Tickets
North Coast's Premier Contemporary Jazz Group back on stage at Nighttown!
Featuring: Lem Adams-vibes, Gary Stevenson-bass, Alphonso McDuffie-keyboards, Riley Richards-sax, & Gene Butler-drums.
Forecast is the leading contemporary jazz group in the Northeast Ohio area. Founding members Lem Adams on vibes and Gary Stephenson on electric bass have been entertaining Ohio audiences for over 20 years. The current Forecast lineup includes Jermaine Lockhart on sax, Dave Crawford on keyboards, Kevin Byas on guitar, and Gene Butler on drums.
Forecast has shared the stage with many of the top names in contemporary jazz including Stanley Turrentine, Roy Ayers, The Crusaders, Bob James, Pieces of a Dream, and several others. They have won numerous awards and competitions over the years and have been the house band at The Q for Cleveland Cavs games.
Visit Website
Watch Video
---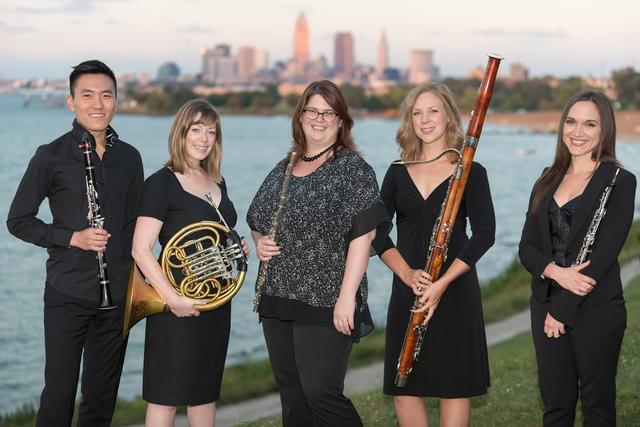 North Coast Winds
$10.00
Sunday
5/07
7:00 pm
Buy Tickets
Exciting Cleveland Area Wind Ensemble presents new and traditional Classical Chamber Music live on Nighttown Stage!
Featuring: Areleigh Savage-Bassoon, Ben Chen-Clarinet, Emily Rapson-French Horn, Mary Kausek-Oboe, & Madeline Lucas-Flute.
From the shores of Lake Erie, the North Coast Winds (NCW) has emerged as a dynamic player in the cultural and educational fabric of Northeast Ohio and beyond. Formed by five alumni of the Cleveland Institute of Music in 2013, NCW's commitment to inspired music-making, memorable educational programming, and connecting with the broadest possible audiences has led the group across the United States in performances and residences. Awarded second prize at the Yellow Springs Competition for Emerging Professional Ensembles, NCW has delighted listeners in beautiful concert halls, gardens, libraries, hospitals, museums, historic homes and hotels, and on the radio. Its highly accomplished and versatile members also perform with orchestras throughout the region, including The Cleveland Orchestra, Cleveland Pops and Opera Theater Orchestras, Pittsburgh Opera and Ballet, Buffalo and Erie Philharmonics, CityMusic Cleveland, and the Akron, Canton, Firelands, Wheeling, and Youngstown Symphonies, and are routinely invited to the world's most selective summer festivals, such as Tanglewood Music Center, Sarasota Music Festival, Music Academy of the West, National Repertory Orchestra, and Pacific Music Festival.
NCW is distinguished by its dedication to accessibility and advocacy for the wind quintet. Specializing in customized educational programs, the ensemble prides itself on its ability to design and deliver adaptive, engaging presentations covering a wide spectrum of topics for all age groups. After implementing dozens of outreach offerings at schools and organizations all over Cleveland, NCW founded its own chamber music camp in 2015 while raising significant scholarship funds to enable every qualified student to attend. 2015 also saw a weeklong residency in Sitka, Alaska, where the group introduced hundreds of people in both educational and recital settings to its instruments, skills, and signature brand of musical story- telling. With its burgeoning profile, the quintet maintains strong roots in its home community of Cleveland as it seeks to share its passion of playing together with an ever-expanding audience.
Visit Website
Watch Video
---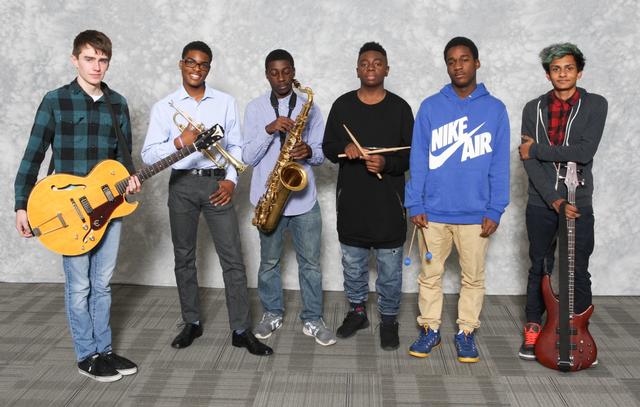 Cleveland Hts. HS Jazz Program
$5.00
Monday
5/08
7:00 pm
Buy Tickets
Next Generation of North Coast Jazzers hits the stage at Nighttown! Under the musical Direction of Brett Baker.
Visit Website
---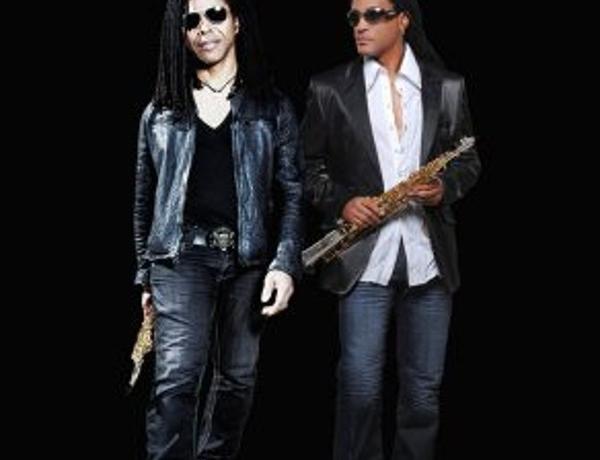 Marion Meadows / Paul Taylor "Sax & the City"
$40.00
Wednesday
5/10
7:00 pm
Buy Tickets
9:00 pm
Buy Tickets
Thursday
5/11
7:00 pm
Buy Tickets
9:00 pm
Buy Tickets
Contemporary Jazz Saxophone Stars and their Group light up the Stage at Nighttown!
SAX and The City is a smooth contemporary jazz concert featuring saxophonist's Marion Meadows, and Paul Taylor with home grown favorites Will and Lamar Gaines.
From start to finish, the SAX and the City show has a sound vibe that will satisfy music lovers who are seeking solid urban adult contemporary music. The awesome smoothness of Paul Taylor, together with the east coast funk of Marion Meadows is a must hear and see! This Dynamic Duo is all the buzz on the contemporary jazz scene. Critics and fans alike are raving about the eclectic yet hot sounds of "SAX AND THE CITY" From the Capital Jazz fest to Newport and Catalina and AZ Jazz Fest—and now Cleveland! "SAX AND THE CITY" rocks the house.
Meadows was born in West Virginia and grew up in Stamford, Connecticut. He began playing the clarinet and studying classical music at the age of nine. He started playing tenor sax in high school, and then migrated to soprano sax.
His passion for various types of music led him down an eclectic musical path. He was intrigued by the styles of jazz musicians, like Stanley Turrentine, Sidney Bichet, Johnny Hodges, John Coltrane, Sonny Stitt, Rahsaan Roland Kirk, Dexter Gordon, Cannonball Adderley, Coleman Hawkins, Sonny Fortune, Joe Henderson, Grover Washington and many others. After studying jazz at Rippowam High School in Stamford, CT with Anthony Truglia, Meadows attended Berklee College of Music. There he majored in arranging and composition. He later went to the SUNY Purchase School for the Arts. During his college years he played in a number of bands including disco, R&B and various jazz ensmbles. I got a lot of sideman jobs in college, and I have always said I got my real graduate degree playing clubs, says Meadows, who perfected his craft studying with Sonny Fortune, Joe Henderson, Dave Liebman and Eddie Daniels.
"Not long after I finished school, (drummer) Norman Connors recorded one of my songs, "Invitation" and then asked me to join his band. I later produced his Passion album with my colleague Jacques Burvick (Aquarium Dream) . Things just fell into place. Meadows first hit the airwaves in 1991 with "For Lovers Only".
The experience put him on the road to his eventual success. Meadows hooked up with numerous artists and musicians and became a well known sideman in his own right, recording or performing over the years with Brook Benton, Eartha Kitt, Phyllis Hyman, Jean Carne, The Temptations, Michael Bolton, Angela Bofill, Will Downing , Bob Baldwin, Chuck Loeb, John Lee, among many others.
In 1990 Meadows submitted a solo project to Steve Backer at Novus/RCA and was signed to a recording contract, thus marking the beginning of his solo career. Meadows' first RCA release "For Lover's Only" was a huge success and was followed by his ground breaking "Keep it Right There" album. He became a staple of the contemporary jazz format with his subsequent recordings, which include Body Rhythm (1994) and Forbidden Fruit (1996), Passion (1997), Another Side Of Midnight (1999), Next To You (2000), In Deep (2002), Players Club (2004), Dressed To Chill (2006), Secrets (2009) Whisper (2013) and Soul Traveler his current release on the New York based Shanachie Label.
Visit Website
Watch Video
---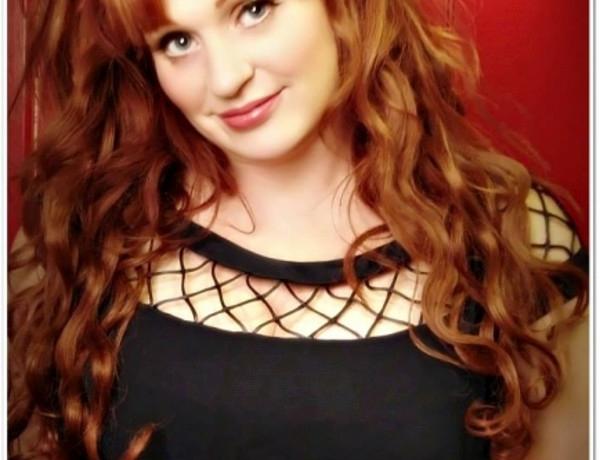 Rachel Brown & The Beatnik Playboys
$10.00
Friday
5/12
8:30 pm
Buy Tickets
Vocalist, pianist, and singer/Songwriter leads All-Star NE Ohio Group Live at Nighttown!
Featuring: Rachel Brown-vocals & piano, Dave Huddleston-guitar, Bill Watson-bass, & Roy King-drums.
Rachel has opened for many top artists including Emmylou Harris, Willie Nelson, Merle Haggard, Peter Cooper & Eric Brace, Nathan Bell, Mary Chapin Carpenter, Bill Kirchen, Chuck Mead, Phil Lee, Loretta Lynn, Ray Stevens, Toby Keith, Brad Paisley, Vern Gosdin, Clint Black , Alan Jackson, Aaron Tippin, Bill Monroe, Ralph Stanley,Richie Furay, Donna the Buffalo, The Carpenter Ants, Little Jimmy Dickens, Southern Pacific, Ricky Scaggs, David Jacobs Strain and The Judds. Rachel is also a music teacher for the Elyria City School District.

Bill Watson has had an extensive and successful career out of performing music for many years. Currently, you can also find Bill playing with "The Numbers Band" (since 1990), "Hillbilly Idol" (since 1990), "Alex Bevan" (since 1988) and "Clearfork" (since 1990). Some of you may remember seeing Bill perform with "The Damn Band" (1991), "Reckless Abandon" (1987), "Mimi Hart & The Bopkats" (1984-86), "Deadly Ernest & The Honky Tonk Heroes" (1981-84), "Gopher Broke Swing Band" (1977-1981), "Smackinrrouge" and "Better 'n Bacon Band" (pre 1977).
Roy King has had the pleasure of performing with living legends like Mose Allison, Bucky Pizzerelli, Eddie Bo, Johnny Gimble and Jay McShann to great local heroes such as Alex Bevan, the Gopher Broke Swing Band, pianists Mike Petrone and Joe Hunter. Roy currently teaches drums and percussion at Woodsys Music in Kent and Medina, as well as leading his own jazz trio which plays at Nighttown in Cleveland, Ohio. "I always wanted to be a beatnik and a playboy.", says Roy. " Now I can be both!"
Dave Huddleston is a lifelong student and lover of music. He is known locally as a vocalist, guitarist, and bassist. Born in Washington, DC, and raised in Cleveland, Dave grew up in a musical family and was exposed to a variety of music genres -- from Saturday Metropolitan Opera radio broadcasts, to Broadway musicals played on the family hi-fi, to pop tunes squeezed out of a tiny transistor radio tuned to WIXY 1260-AM. His influences are all over the map -- Bach, Artie Shaw, Elvis, the Temptations, the Beatles, Ella, 1960s TV themes, Gaetano Veloso, Chaka Khan, U2, the Bee Gees, the Isley Brothers, Frankie Valli, Ennio Morricone, Buck Owens. Dave sees every song and every gig as a chance for exciting explorations, always with an element of surprise.
Visit Website
Watch Video
---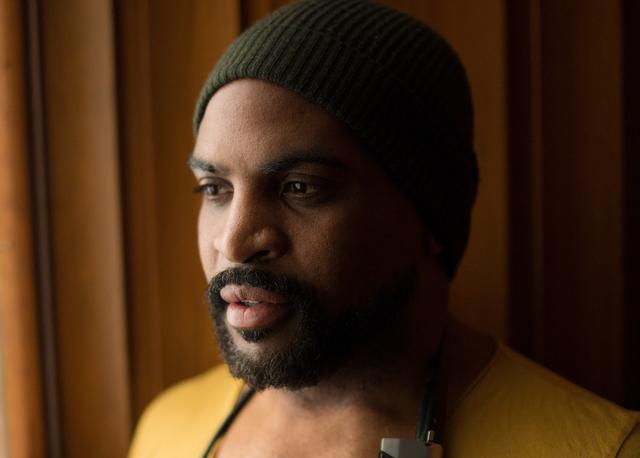 Myron Davis
$20.00
Saturday
5/13
8:30 pm
Buy Tickets
Dynamic North Coast Soul Singer/Songwriter and his group hit the Stage at Nighttown!
Myron Davis has written hits songs for Dru Hill, and collaborated with Ron Isley, Robert Glasper, Meshell Ndgeocello, Kelly Price, Conya Doss, and many others!
Cleveland native, artist and producer, Myron Davis' soul sound has been heard on hundreds of records all of the world. His 1998 debut CD project "Destiny" has sold more than 1 million records and his song writing is featured on the platinum hit single "Tell Me" by R&B quartet, Dru Hill. Myron has collaborated with Meshell Ndegeocello and Robert Glasper as well as Ron Isley, Kelly Price and Conya Doss. With three solo projects of his own and several other music projects he has produced, Myron continues to influence the culture and leave a legacy of soul for generations to come.
---
Shaun Martin
$20.00
Monday
5/15
7:00 pm
Buy Tickets
From Dallas, Texas!
Dynamic Pianist and Keyboard player as featured with Snarky Puppy & Kirk Franklin, makes his Cleveland debut at Nighttown leading his 6 Pc. Group!
Shaun Martin has been playing, creating, and collaborating for most of his life, yet his contributions go much further than just playing. When you move through the projects that Shaun has been a part of you can feel his style and influence; you can sense his presence throughout the compositions. Shaun's willingness and ability to be a subtle part of each band have allowed him be part of the very foundation.
#1 on iTunes Jazz Chart - June 2015
Seven time Grammy Winner, including:
2007 Best Contemporary R&B Gospel Album, with Kirk Franklin (Hero)
2009 Best Contemporary R&B Gospel Album, with Kirk Franklin (Fight of My Life)
2012 Best Gospel Album, with Kirk Franklin (Hello Fear)
2012 Best Gospel Song, with Kirk Franklin (Hello Fear)
2014 Grammy Award for Best R&B Performance, Snarky Puppy with Lalah Hathaway (Something)
2016 Grammy Award for Best Contemporary Instrumental Album, as member of Snarky Puppy (Sylva)
2017 Grammy Award for Best Contemporary Instrumental Album, as member of Snarky Puppy (Culcha Vulcha)

His debut release, Seven Summers, is the record that you would expect when a seasoned player with roots in several genres takes the time to let the music unfold. It spans the musical map from jazz to soul to hip hop with a casual touch of fusion.
Visit Website
Watch Video
---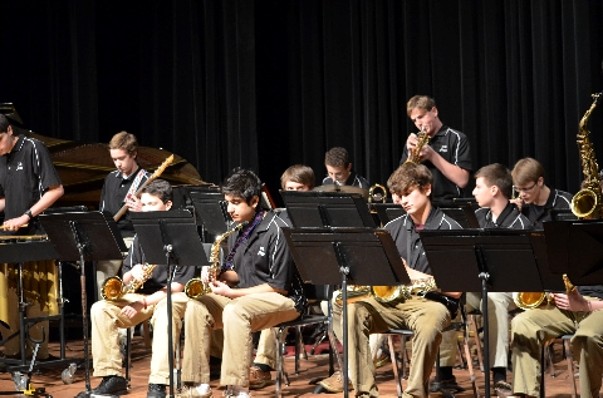 University School HS Band
$10.00
Monday
5/15
7:30 pm
Buy Tickets
Next Generation of Jazz Musicians from US live on Nighttown's side patio!
---
Shaun Martin
$20.00
Monday
5/15
9:00 pm
Buy Tickets
From Dallas, Texas!
Dynamic Pianist and Keyboard player as featured with Snarky Puppy & Kirk Franklin, makes his Cleveland debut at Nighttown leading his 6 Pc. Group!
Shaun Martin has been playing, creating, and collaborating for most of his life, yet his contributions go much further than just playing. When you move through the projects that Shaun has been a part of you can feel his style and influence; you can sense his presence throughout the compositions. Shaun's willingness and ability to be a subtle part of each band have allowed him be part of the very foundation.
#1 on iTunes Jazz Chart - June 2015
Seven time Grammy Winner, including:
2007 Best Contemporary R&B Gospel Album, with Kirk Franklin (Hero)
2009 Best Contemporary R&B Gospel Album, with Kirk Franklin (Fight of My Life)
2012 Best Gospel Album, with Kirk Franklin (Hello Fear)
2012 Best Gospel Song, with Kirk Franklin (Hello Fear)
2014 Grammy Award for Best R&B Performance, Snarky Puppy with Lalah Hathaway (Something)
2016 Grammy Award for Best Contemporary Instrumental Album, as member of Snarky Puppy (Sylva)
2017 Grammy Award for Best Contemporary Instrumental Album, as member of Snarky Puppy (Culcha Vulcha)

His debut release, Seven Summers, is the record that you would expect when a seasoned player with roots in several genres takes the time to let the music unfold. It spans the musical map from jazz to soul to hip hop with a casual touch of fusion.
Visit Website
Watch Video
---
Gerald Clayton Trio
$20.00
Tuesday
5/16
7:00 pm
Buy Tickets
Jazz Pianist extraordinaire and Concord Recording Artist leads his Trio live at Nighttown.
Featuring: Gerald Clayton-piano, Joe Sanders-acoustic bass, & Kendrick Scott-drums.
---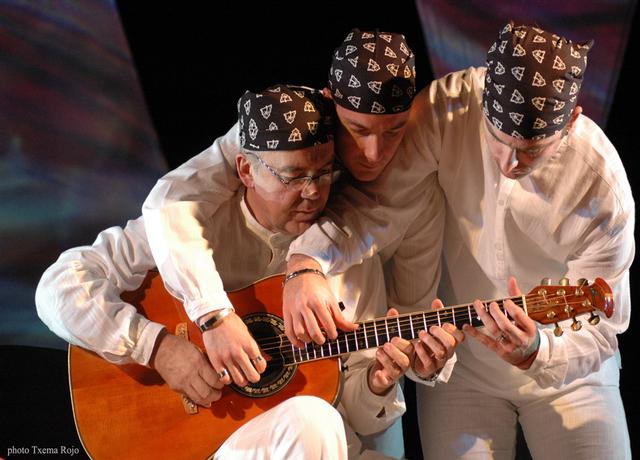 Balkan Strings Trio
$20.00
Tuesday
5/16
7:30 pm
Buy Tickets
From Belgrade, Serbia! On Nighttown's back patio.
TRIO BALKAN STRINGS (Zoran Starcevic & sons) performs its original guitar music, a fusion of Balkan music: Serbian, Gypsy, Macedonian, Romanian, Moldavian, Bulgarian, Hungarian, Mediterranean, Greek, Oriental…Jazz, Gypsy Swing, Classical music, asymmetrical rhythms and original guitar interpretation. The result, combining many cultures, is BALKAN SWING - JAZZ GUITAR - ETHNO - WORLD FUSION, virtuoso, rich and unconventional, fresh and spontaneous, brimming with energy!
" Trio Balkan Strings dedication to the music of the Balkans and central Europe is inspiring. The guitar interpretations of this music are wonderful. Really good !!! "
- John McLaughlin
Authentic, attractive music with the finest taste, real presentation of guitar music in Balkan Jazz style, unique interpretation from three of them and the universal music language, without frontiers. A real music trip by Balkan carpet, so if you like Jazz, Swing, Ethno, Classical, or you simply like guitar music, it is your perfect choice.
They invented 6 hands playing on 1 guitar and that is their trademark. They have performed in many Festivals (Jazz, Classical Guitar, World music) and concerts in: USA, Canada, Italy, Poland, Hungary, Turkey, Russia, Moldova, Slovakia, Chech Republic, Finland, Austria, Switzerland, Germany, Belgium, Netherlands, Luxembourg, Spain, UK, Lithuania, Estonia, Norway, Slovenia, Croatia, Bosnia and Herzegovina, Montenegro and Serbia. They did master classes-clinics and concerts for classical and Jazz guitar students in Europe and in the USA.
FIRST PRIZE WINNER in the World category of the 2005 USA Songwriting Competition with composition Water-mill written by Nikola Starcevic and performed by Trio Balkan Strings.
FIRST PRIZE WINNER - Trio Balkan Strings won first prize and the Dolphin statue for being the best instrumental ensemble on the Music World 2004 Italy Festival Internacionale Fivizzano.
FIRST PRIZE WINNER - of the JoAnn Falletta International Composition Competition for Guitar 2007 Buffalo, New York (Asiana IV written by Nikola Starcevic).
Visit Website
Watch Video
---
Hathaway Brown Vocal Music Program
$10.00
Thursday
5/18
8:00 pm
Buy Tickets
Next Generation of Vocalist from HB hit the stage at Nighttown!
Hathaway Brown School Vocal Arts Department offers a class called Solo Voice. This class for high school age female vocalists explores a singer's performance with songs in various styles of jazz, contemporary music, music for theatre, and original work, emphasizing communication with the audience, working with an accompanist or band, song arranging and material selection. Dynamics of vocal interpretation and style are also examined. This evening of jazz and contemporary song is the culminating experience of the course. Come out and see the newest talent Cleveland has to offer.
Visit Website
Watch Video
---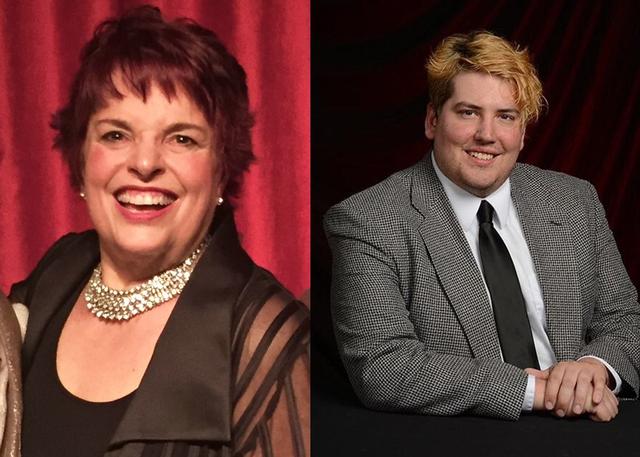 Debbie Darling
$15.00
Friday
5/19
8:30 pm
Buy Tickets
Exciting North Coast Jazz Vocalist hits the stage at Nighttown!
Featuring: Debbie Darling-vocals, Jake Briggs-piano, Toussaint English-bass, & Nick Bruschi-drums.
Debbie Darling is a singer/songwriter who has performed a wide variety of musical styles from opera to jazz to blues and everything in between. She studied voice with David Blair, the vocal coach for The Metropolitan Opera. She's provided her vocal talents for small bands, large orchestras and commercial voice overs. She's sung with Stanley Turrentine, The Peter Duchin Band, The Tommy Dorsey Band, and more. She returns to Nighttown to perform jazz, blues and standards with the Jake Briggs Trio. You won't want to miss this show. Debbie is the consummate performer.
Jake Briggs has a Bachelors of Music in Music theory and Composition. He is a Music Director at Independence Presbyterian Church and teaches at the Music Therapy Enrichment Center in Westlake. Jake has played with the College of Wooster Jazz Band, The Wooster Symphony Orchestra, and The College of Wooster Symphonic Band. He has self-published several CDs and many works for piano, guitar, and choir. Jake plays several instruments but with his trio he plays piano. Along with Toussaint English on Bass and Nick Bruschi on Drums, they make up the Jake Briggs Trio and they are delighted to be backing Debbie Darling for this evening of jazz and standards.
Visit Website
Watch Video
---
Richie Cole All-Star Quartet featuring Greg Bandy
$20.00
Saturday
5/20
8:30 pm
Buy Tickets
Alto Madness with Sax Legend Richie Cole, & with special guest Master Drummer Greg Bandy Live on the Nighttown Stage!
Featuring: Richie Cole-alto sax, Greg Bandy-drums, Jackie Warren-piano, & Peter Dominguez-acoustic bass.
---
"Angel of The Night" w/Barbara Barrett & John Morton
$20.00
Sunday
5/21
7:00 pm
Buy Tickets
Top Flight North Coast Vocalists Barbara Barrett & John Morton live on Nighttown Stage!
Featuring: Barbara Barrett-vocals, John Morton-vocals, Ed Ridley-piano, Aidan Plank - acoustic bass, & TBA-drums.
Presented in Association with Quad City Productions.
---
Winslow Road w/Webster, Carr, Custy, & Abersold
$15.00
Thursday
5/25
8:00 pm
Buy Tickets
North Coast Folk, Pop, and more from Winslow Road, Shaker Hts., Ohio!
Featuring: Laura Webster-vocals; Jim Carr-guitar & vocals; Nikki Custy-violin & vocals; Tom Abersold-sax
Vocalist and Professor of Music at Hathaway Brown Laura Webster sings standards, show and pop tunes, jazz, and more
Featuring: Laura Webster-vocals, Jim Carr-guitar & vocals, Nikki Custy-violin, & Tom Abersold-sax.
Webster, Carr, Custy & Abersold are excited to be back at Nighttown! The group performs a unique mix of jazz, folk, rock and world music. With Laura Webster and Jim Carr on guitar & vocals, Nikki Custy on vocals, fiddle and djembe, and Tom Abersold on sax and flute, the quartet balances lyric acoustic sounds with rousing fiddle tunes and cool, rhythmic, Latin flavors.

WCCA revel in fusing their individual roots in jazz, Celtic, folk, rock, and Latin music into a dynamic musical tapestry. Laura Webster, vocalist, has performed at jazz clubs in NYC and Cleveland, and is vocal arts director at Hathaway Brown School in Shaker Hts. Jim Carr, guitarist/vocalist, has performed at a wide range of venues throughout Cleveland and Boston, and is music director at Church of St. Dominic in Shaker Hts. and guitar professor at John Carroll University. Nikki Custy, violin/vocals/djembe, honed her fiddle skills in the pubs of County Clare, Ireland, and is in demand as a master fiddler with numerous Celtic bands throughout the area. Tom Abersold, sax/flute, developed his style and skills working with big bands, jazz, rock, blues and acoustic groups throughout the Cleveland area.
---
Jeff Lorber Fusion
$40.00
Friday
5/26
8:00 pm
Buy Tickets
10:00 pm
Buy Tickets
Legendary Fusion Master Jeff Lorber leads All-Star Group at Nighttown!
Featuring: Jeff Lorber-piano & keys, Jimmy Haslip-bass, & Gary Novak-drums.
Jeff Lorber Fusion, whose previous release Hacienda was praised for its "impeccable musicianship and deep grooves" by JazzTimes and its "funky, rollicking jams" by All About Jazz, returns on September 25, 2015, with Step It Up on Heads Up, a division of Concord Music Group. The fourth consecutive collaboration between GRAMMY®-nominated keyboardist/composer/producer Jeff Lorber and GRAMMY®-winning bassist/composer/ producer Jimmy Haslip since the two virtuosos reactivated Jeff Lorber Fusion five years ago, Step It Up features 11 new Lorber compositions, several co-written with Haslip. The longtime colleagues also co-produced the recording.
The title Step It Up, says Lorber, "reflects the music: optimistic, energetic and an attempt to 'step up' our game—our compositions, production and improvisation—to the next level. This record puts us back in a more familiar Jeff Lorber Fusion groove while we explore some new uncharted areas."
"We were motivated to find a new direction following Hacienda," adds Haslip. "That one was a full-on experimental recording. Step It Up is more inside the Jeff Lorber Fusion box but has some new and interesting twists."
"I'm always writing new stuff and I got together with Jimmy to play him some of the music I was working on," says Lorber. "My compositions were a bit diverse and Jim suggested focusing more. We came up with the idea of '70s modal jazz." Inspired by the classic recordings of such greats as Freddie Hubbard, Herbie Hancock, Lee Morgan, Joe Henderson and Weather Report, Lorber and Haslip followed their collective muse, drawing conceptually from the influential output of those legends but filtering it all through their own sensibilities—several of the co-written tunes developed directly out of bass parts Haslip had created.
Both Lorber and Haslip are quick to heap praise upon the other for his vital contributions to the final product. With decades of expertise between them in every area of composing, playing and recording, they know each other's strengths inside out. "I'm more of a detail guy and Jimmy is more of a big picture guy," says Lorber, who plays Fender Rhodes, Moog, mini-Moog and piano on the album. "He helps a lot with figuring out which musicians we might call to complement and develop the songs (in this case Bob Mintzer and Robben Ford)."
Adds Haslip, "Jeff and I have really good chemistry and we have a lot in common with a love of many different styles of music. So together, we form a strong, positive union of ideas and creative energy."
Never has that chemistry been more evident than on Step It Up. Where they will head next from here is anybody's guess, but both Jeff and Jimmy are excited about the possibilities. Says Lorber, "I think the direction we've charted out from the last few records and this one is a creative, positive one. These records have been about combining the old and new, taking the original Jeff Lorber Fusion sound of funky fusion with bebop and R&B elements and reaching both forward and backward to explore new territory. There's a renewed sense of exploration, harmonic and melodic adventure and jazziness. The idea of fusion seems fresh again."
Visit Website
Watch Video
---
Moises Borges & Joshua Smith
$15.00
Saturday
5/27
8:30 pm
Buy Tickets
Bossa Nova, Samba, and more from Brazilian Vocalist and Guitarist Moises Borges with West Coast Saxophonist & Cleveland Native Joshua Smith. Echoes of Getz/Gilberto on Nighttown's Stege!
---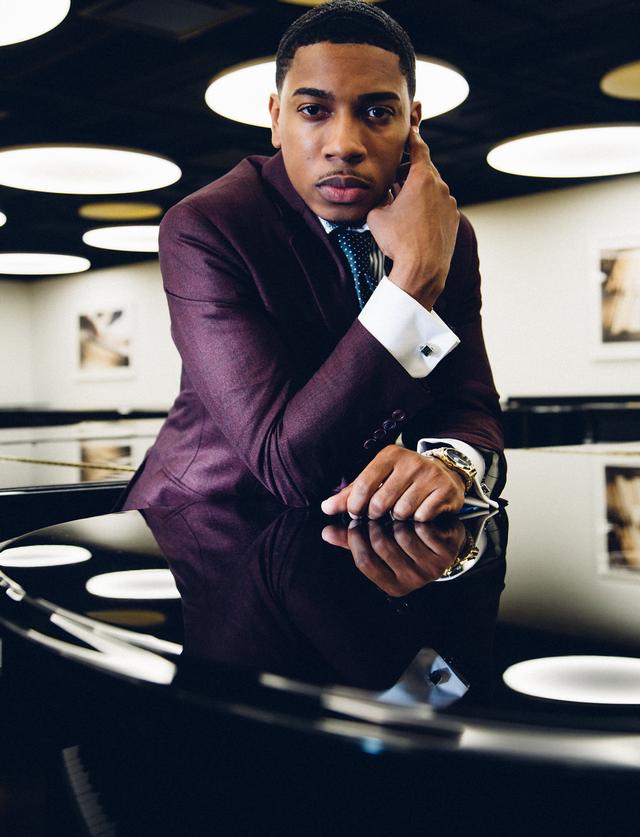 Christian Sands Trio
$20.00
Sunday
5/28
7:00 pm
Buy Tickets
Rapidly rising Pianist from Christian McBride's Trio debuts music from his brand new Concord Records CD live at Nighttown!
Featuring: Christian Sands-piano, Yasushi Nakamura-acoustic bass, & Jerome Jennings-drums.
Steinway Artist and five-time Grammy Nominee
CHRISTIAN SANDS is an emerging jazz force. His abundant piano technique perfectly matches his conception, accomplishing a much deeper musical goal: a fresh look at the entire language of jazz. Christian says, "My music is about teaching the way of jazz and keeping it alive." Whether it's stride, swing, bebop, progressive, fusion, Brazilian or Afro-Cuban, Sands develops the past while providing unusual and stimulating vehicles for the present... and for the future. He expresses himself through an extensive vocabulary of patterns, textures and structures, all the while maintaining a strong sense of understatement, sensitivity, taste and swing - hallmarks for as long as he has been playing.
With his debut Mack Avenue Records recording, REACH, singularly talented pianist and five-time Grammy® Award nominee Christian Sands is stretching into exciting progressive territory as he breaks new ground traversing from the straight-ahead zone into fresh-sounding music influenced by a range of styles, from Afro-Cuban rhythms to hip-hop beats to dirty blues with an edge. That's impressive for a youngster who is just 27. "The collection here is about reaching new ideas and reaching new music," he says. "I'm reaching from past recordings to bring in the future, which is really all about finding myself. It's a chance to express my experience."
REACH becomes one more milestone in Sands' auspicious career that stretches back to his New Haven, Connecticut upbringing. Having started playing piano at four years old, composing his first piece of music at age five, starting music classes at eight, and becoming a professional at ten, Sands was well-prepared to attend such prestigious schools as the Neighborhood Music School and the Educational Center for the Arts in New Haven (he later received bachelor's and master's degrees from the Manhattan School of Music).
But a key moment came when he attended the Jazz in July summer workshop at the University of Massachusetts, Amherst when he was in high school. That was where he met and began his mentorship with Dr. Billy Taylor. "I was 13 or 14 and I studied with Dr. Taylor," Sands says. "After the first week, he asked me to stay a second. I went on to take private lessons with him and master classes. He became my music grandfather; I went to his house in the Bronx and we'd talk about different music such as his piano heroes like Art Tatum and then bands I was listening to, including The Roots, A Tribe Called Quest, John Legend and he was hip to all this."
The recording is co-produced by both Grammy®-Award winning producer Al Pryor and famed bassist Christian McBride, who has collaborated with Sands in his Grammy® Award-winning trio, as well as some of his other groups, since 2009. "Upon first meeting Christian, I could feel a cool connection," Sands recalls. "From when I first sat in with his Inside Straight band, I realized that we think about music in the same way. When I got signed to Mack Avenue, I asked if Christian could produce me, as someone who knows my playing and what I want to accomplish in my music."
Visit Website
Watch Video

Planning a
reception,

wedding,

b

usiness
meeting,
graduation, birthday or B'nai Mitzvah?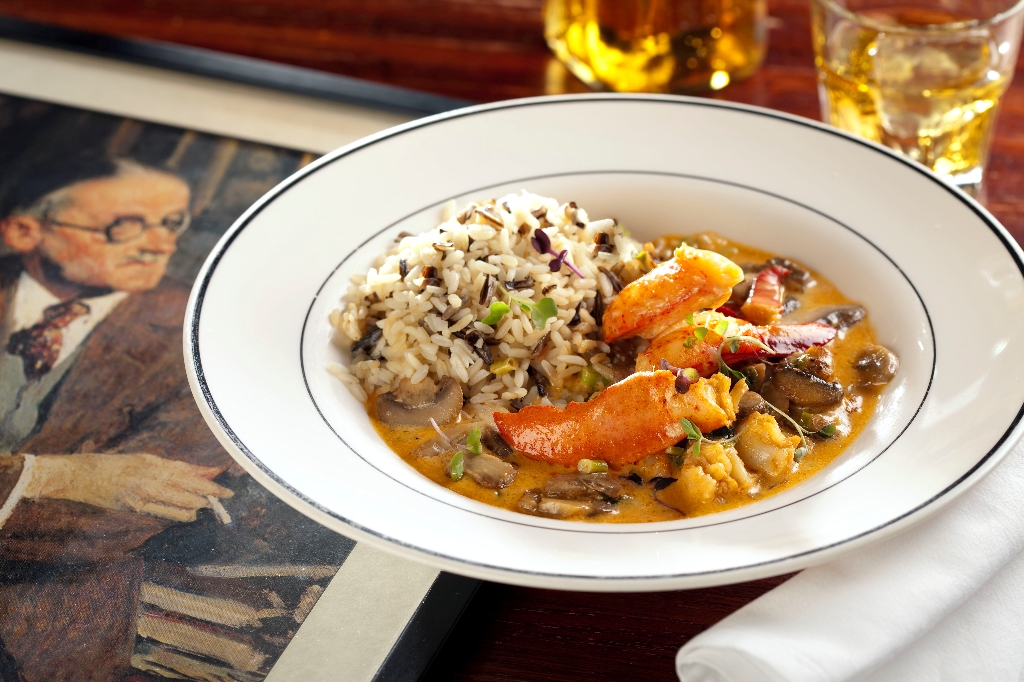 . . . . . . . . .think Nighttown!

We give you the best package in town at a price that won't break the bank. And everything is included at no extra charge. Our experience is as accommodating as our atmosphere. Private function spaces from 20 - 150. Valet parking available.
To book your party, call Brendan Ring directly at

216-952-9133

Nighttown uses Yamaha Pianos exclusively


For more information about the

Yamaha C-7

,
The New

Avant

Grand Piano or any of the Yamaha pianos,
Please contact Mattlin-Hyde at (440) 449-6180
Nighttown drums provided by




www.fortunedrums.com
Nighttown/JWP graphic designer
Kathy Kelly
216-941-5439



Gerry Paluck RPT

Registered Piano Tuner/Technician

(216) 346-9308
www.gerrythetuner.com
Looking for great music
on the radio
and the web?

Check out the
Nighttown / Jim Wadsworth Productions
Radio Guide. Updated 10/10/15

Radio List (in pdf)
Thanks to
Bruce Amsel
for
compiling and keeping the list up to date!!!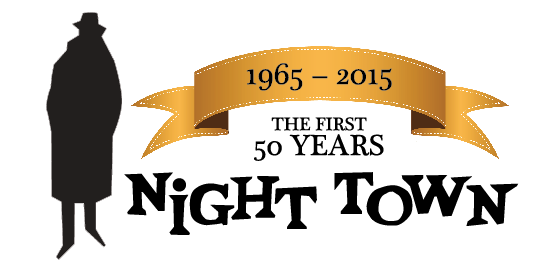 12387 Cedar Road (top of Cedar Hill)
Cleveland Heights, OH
216-795-0550
No need to make an additional table reservation -
it's already included with your concert tickets!!
www.nighttowncleveland.com
Map to
N
ight
t
own
Producers of All the Great Music at Nighttown
Call us for Music for your Private Event
216-721-5624 jwadsworth@aol.com
www.jwpjazz.com

To Purchase Concert Tickets

No need to make an additional table reservation -
it's already included with your concert tickets!!








"Late Night at Nighttown"
Fridays Moss Stanley on piano 10:30PM - 1:00AM No cover
Saturdays Jackie Warren on piano 10:30PM - 1:00AM No cover





Saturday, April 8 Cleveland Opera Theater 5 & 8 PM $40.
"The Man That Got Away" The iconic music of George Gershwin is woven in to a poignant story of love, life, loss, and nostalgia.



Sunday, April 9 Cleveland Cello Quartet 7 PM. $10.
CIM Students & Graduates present an evening of Classical & Pop Music Live at Nighttown! Performing a genre-bending fusion of classical, jazz, and pop music



Friday April 14 Honeybucket 8:30 PM $15.
Honeybucket Live at Nighttown! Featuring: Brendan O'Malley-Vocals & Mandolin & Adam Reifsnyder-Vocals & Guitar.
Special Guest Opening Act TriHearn.



Saturday, April 15 Raul Midon 8:30 PM $30.
Singer/Songwriter combines Jazz, Soul, and more for exciting evening at Nighttown!



Wednesday, April 19 Polly Gibbons 7 PM $20.
Rapidly rising Jazz Vocalist from London, England makes her Cleveland debut at Nighttown! Featuring music from her new CD on Resonance Records.



Thursday, April 20 Paula Boggs Band 8 PM $20.
From Seattle! Singer Songwriter with 6 Pc. Band combines Jazz, Bluegrass, Blues, Rock, and more!
Featuring: Paula Boggs-vocals-guitar, ukulele, Issac Castillo-bass, vocals, Mark Chinen-guitar, banjo, Tim Conroy-keys, vocals, trumpet, accordion, Tor Dietrichson-percussion, vocals,
& Sandy Greenbaum-drums.



Friday, April 21 Blue Lunch with Tim Gartland 8:30 PM $20.
Swing and Blues from North Coast favorites 8 Pc. Blue Lunch with Special Guest Tim Gartland on Vocals and Harp.



Saturday, April 22 Eric Comstock & Barbara Fasano 8:30 PM $20.
From New York City! Award winning Stars of Cabaret hit the stage at Nighttown!
Featuring: Eric Comstock-piano & vocals, Barbara Fasano-vocals, & Bryan Thomas-acoustic bass.



Monday, April 24 Barbara Rosene 7 PM $20.
NYC vocalist and native Clevelander returns for showcase gig. Currently lead vocalist with the Harry James Orchestra.
Featuring Dave Powers on piano.



Tuesday, April 25 Avram Fefer & Michael Bisio Duo 7 PM $15.
Cutting edge Sax/Bass Duo from NYC. Featuring Avram Fefer-sax, & Michael Bisio-acoustic bass.



Thursday, April 27 Kinky Friedman 8 PM $30.
Legendary Outlaw Country Singer/Songwriter, Novelist, & Raconteur Kinky Friedman hits the Stage at Nighttown!



Friday April 28 Nicole Henry 8:30PM $25
Dynamic jazz & soul vocalist from Miami/NYC live on Nighttown stage! With the Robert Hubbard Trio.



Saturday, April 29 Stanley Jordan 8 & 10 PM $20.
Virtuoso Guitarist and Mack Avenue Recording Artist back at Nighttown for 2 Big Shows!



Sunday, April 30 Amina Figarova Quintet 7 PM $20.
From Azerbaijan! World Class pianist and her Quintet back at Nighttown!



Monday, May 1 Baldwin Wallace Musical Theater 7 PM $15.
Next Generations of Broadway Stars takes the stage at Nighttown!


Tuesday, May 2 Charlie Mosbrook & Friends 7 PM $10.
North Coast Singer/Songwriter debuts music from his new CD live at Nighttown!


Thursday, May 4 Ernie Krivda & "Music From the Other Side of Midnight" 8 PM $20.
Cleveland Sax Legend debuts new Music inspired by midnight revelations!
Featuring: Ernie Krida-sax, Erin Kufel-vocals, Joe Hunter-piano, Brent Hamker-guitar, Charise Grimes-bass, & Ricky Exton-drums.


Friday, May 5 Sammy DeLeon Latin Jazz Sextet 8:30 PM $15.
Cinco De Mayo Celebration with Great Lakes leading Latin Jazz Group!
Featuring: Sammy DeLeon-timbales & vocals, Jackie Warren-piano, Nelson Orta-percussion,
Jose 'Cheo" Hernandez-bass, Dick Ingersoll-sax, & Scott McKee-trumpet.


Saturday, May 6 Forecast 8:30 PM $15.
North Coast's Premier Contemporary Jazz Group back on stage at Nighttown!
Featuring: Lem Adams-vibes, Gary Stevenson-bass, Alphonso McDuffie-keyboards, Riley Richards-sax, & Gene Butler-drums.


Sunday, May 7 North Coast Winds 7 PM $10.
Exciting Cleveland Area Wind Ensemble presents new and traditional Classical Chamber Music live on Nighttown Stage!
Featuring: Areleigh Savage-Bassoon, Ben Chen-Clarinet, Emily Rapson-French Horn, Mary Kausek-Oboe, & Madeline Lucas-Flute.


Monday, May 8 Cleveland Hts. HS Jazz Program 7 PM $5.
Next Generation of North Coast Jazzers hits the stage at Nighttown! Under the musical Direction of Brett Baker.


Wed. & Thurs., May 10 & 11 Marion Meadows/Paul Taylor "Sax & the City" 7 & 9 PM (two shows) $40.
Contemporary Jazz Saxophone Stars and their Group light up the Stage at Nighttown!


Friday, May 12 Rachel Brown & The Beatnik Playboys 8:30 PM $10.
Vocalist, pianist, & singer/songwriter & Band live at Nighttown!
Featuring: Rachel Brown-piano & vocals, Dave Huddleston-guitar, Bill Watson-bass, & Roy King-drums.


Saturday, May 13 Myron Davis 8:30 PM $20.
Dynamic North Coast Soul Singer/Songwriter and his group hit the Stage at Nighttown!
Myron Davis has written hits songs for Dru Hill, and collaborated with Ron Isley, Robert Glasper, Meshell Ndgeocello, Kelly Price, Conya Doss, and many others!



Monday, May 15 Shaun Martin 7 & 9 PM $20.
From Dallas, Texas!
Dynamic Pianist and Keyboard player as featured with Snarky Puppy & Kirk Franklin, makes his Cleveland debut at Nighttown leading his 6 Pc. Group!



Monday, May 15 University School HS Band 7:30 PM $10.
Next Generation of Jazz Musicians from US live on Nighttown's side patio!



Tuesday, May 16 Gerald Clayton Trio 7 PM $20.
Jazz Pianist extraordinaire and Concord Recording Artist leads his Trio live at Nighttown.
Featuring: Gerald Clayton-piano, Joe Sanders-acoustic bass, & Kendrick Scott-drums.



Tuesday, May 16 Balkan Strings Trio 7:30 PM $20.
From Belgrade, Serbia! On Nighttown's back patio.
TRIO BALKAN STRINGS (Zoran Starcevic & sons) performs its original guitar music, a fusion of Balkan music: Serbian, Gypsy, Macedonian, Romanian, Moldavian, Bulgarian, Hungarian, Mediterranean, Greek, Oriental…Jazz, Gypsy Swing, Classical music, asymmetrical rhythms and original guitar interpretation. The result, combining many cultures, is BALKAN SWING - JAZZ GUITAR - ETHNO - WORLD FUSION, virtuoso, rich and unconventional, fresh and spontaneous, brimming with energy!
" Trio Balkan Strings dedication to the music of the Balkans and central Europe is inspiring. The guitar interpretations of this music are wonderful. Really good !!! "
- John McLaughlin



Thursday, May 18 Hathaway Brown Vocal Music Program 8 PM $10.
Next Generation of Vocalist from HB hit the stage at Nighttown!



Friday, May 19 Debbie Darling 8:30 PM $15.
Exciting North Coast Jazz Vocalist hits the stage at Nighttown!
Featuring: Debbie Darling-vocals, Jake Briggs-piano, Toussaint English-bass, & Nick Bruschi-drums.



Saturday, May 20 Richie Cole All-Star Quartet featuring Greg Bandy 8:30 PM $20.
Alto Madness with Sax Legend Richie Cole, & with special guest Master Drummer Greg Bandy Live on the Nighttown Stage!
Featuring: Richie Cole-alto sax, Greg Bandy-drums, Jackie Warren-piano, & Peter Dominguez-acoustic bass.



Sunday, May 21 "Angel of The Night" w/Barbara Barrett & John Morton 7 PM $20.
Top Flight North Coast Vocalists Barbara Barrett & John Morton live on Nighttown Stage!
Featuring: Barbara Barrett-vocals, John Morton-vocals, Ed Ridley-piano, Aidan Plank-acoustic bass, & TBA-drums.
Presented in Association with Quad City Productions.



Thursday, May 25 Winslow Road w/Webster, Carr, Custy, & Abersold 8 PM $15.
North Coast Folk, Pop, and more from Winslow Road, Shaker Hts., Ohio!
Featuring:
Laura Webster-vocals
Jim Carr-guitar & vocals
Nikki Custy-violin & vocals
Tom Abersold-sax



Friday, May 26 Jeff Lorber Fusion 8 & 10 PM $40.
Legendary Fusion Master Jeff Lorber leads All-Star Group at Nighttown!
Featuring: Jeff Lorber-piano & keys, Jimmy Haslip-bass, & Gary Novak-drums.



Saturday, May 27 Moises Borges & Joshua Smith 8:30 PM $15.
Bossa Nova, Samba, and more from Brazilian Vocalist and Guitarist Moises Borges with West Coast Saxophonist & Cleveland Native Joshua Smith.
Echoes of Getz/Gilberto on Nighttown's Stege!



Sunday, May 28 Christian Sands Trio 7 PM $20.
Rapidly rising Pianist from Christian McBride's Trio debuts music from his brand new Concord Records CD live at Nighttown!
Featuring: Christian Sands-piano, Yasushi Nakamura-acoustic bass, & Jerome Jennings-drums.



###