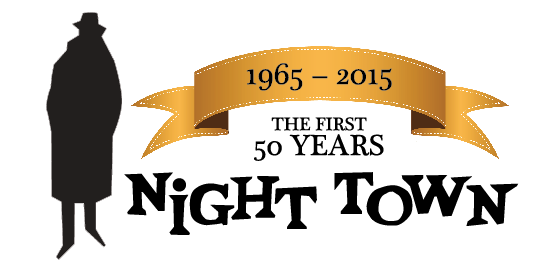 great dining | great music

12387 Cedar Road (top of Cedar Hill)
Cleveland Heights, OH
216-795-0550

www.nighttowncleveland.com
Map to Nighttown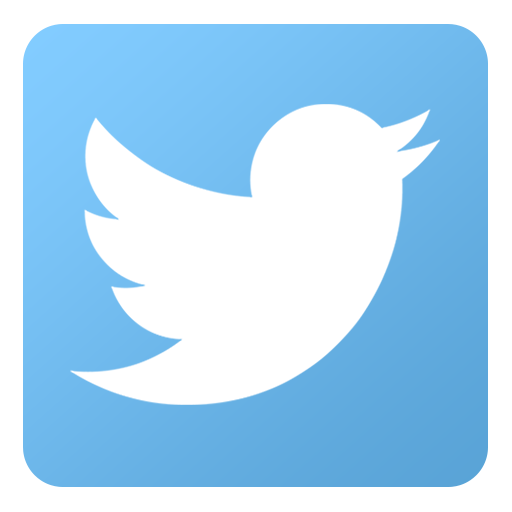 To Purchase Concert Tickets

No need to make an additional table reservation -
it's already included with your concert tickets!!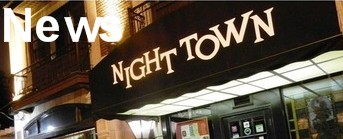 ---
New Shows Recently Added



2/25 Miller and The Other Sinners
3/03 Duane Eubanks / Keigo Hirakawa Trio
3/04 Joan & Joni featuring Allison Shipira & Kipyn Martin
3/09 Freddy Cole Quartet
3/10 Justo Saborit & Latin Soul
3/17 St Patrick's Day at Nighttown - The New Barleycorn
3/24 & 3/25 Chuchito Valdes


---
"Late Night at Nighttown" ** Every Week **

Fridays
Moss Stanley
on piano 10:30PM - 1:00AM No cover
Saturdays
Jackie Warren
on piano 10:30PM - 1:00AM No cover
Nighttown Newsletter

Click he
re to sign up for the Nighttown newsletter. Subscribers receive advance notice and discounts to many of the shows.
Nighttown
Tickets

and Seating Policy

To purchase tickets click here, Do not make an additional table reservation - it is already included with your purchased tickets. All seats are General Admission. All seating is based on the time that you arrive for the show and based on how many people are in your party and where we have tables of that size. You may be sharing a table with other people.

---
Nighttown Student Discount Policy
Students up to age 26 are 1/2 off the regular price. Student priced tickets are only available the night of the show, are available only at the door, and are subject to availability. Students must have a photo ID from a generally-recognized high school, college or university. Full-paying ticket holders get priority on admission and seating. Certain select shows have no discount based on arrangements with the artist. On evenings when there are two shows (i.e. shows at 7 & 9PM), the discount is only good for the second show. Students under the age of 18 must be accompanied by an adult paying full price in order to be eligible for the discount.

---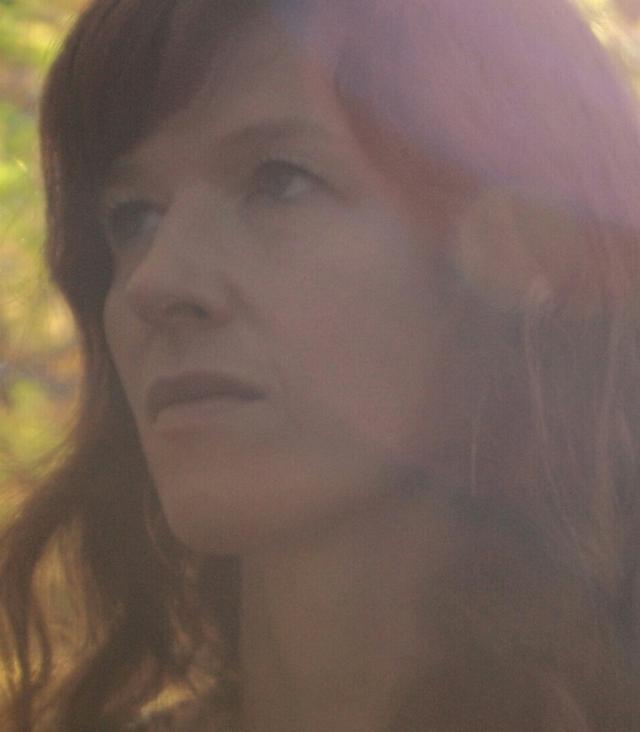 Amanda Walsh & Friends
$10.00
Thursday
2/23
8:00 pm
Buy Tickets
Vocalist, Pianist, & Singer/Songwriter debuts material from her brand New CD Live at Nighttown! With Special Guests!
Amanda Walsh has been playing the piano and violin since she was eight years old. Her training began with Anita Pontremoli, Head of Collaborative Piano at The Cleveland Institute of Music. Amanda also studied violin with Helen Richards at The Cleveland Music School Settlement. She received the first ever Robert Bergantino Musician of the Year award as a senior at Cleveland Heights High School. She graduated from The University of Cincinnati College-Conservatory of Music in 1998 with a Bachelor of Music in piano performance. Amanda has been teaching piano and violin for 20 years.

She is a singer and songwriter who combines her classical training in solo piano with voice. Her influences include Claude Debussy, Keith Jarrett, and Joni Mitchell, and she is inspired by artists like Tori Amos, Neko Case, Ben Folds, and Paul Simon, who combine poetry and music. Her compositional process begins with lyrics; these poetic descriptions drive her melodies. The tone of Walsh's songwriting evokes the poetry of Ann Sexton, conveying feelings of subtle heartbreak.

Between 2005-2008, Amanda's band, The Golden Mean, performed originals and covers where she sang and played piano, violin, and electric bass. She continues to perform as a soloist and with her brother in Cleveland area clubs such as The Barking Spider and The Grog Shop.

She is one of the founding members of the band, City Limits, performing folk and rock covers and originals. City Limits performs at The Barking Spider, Euclid City Limits, The Blue Rock Café, and The Bevy in Birdtown.
---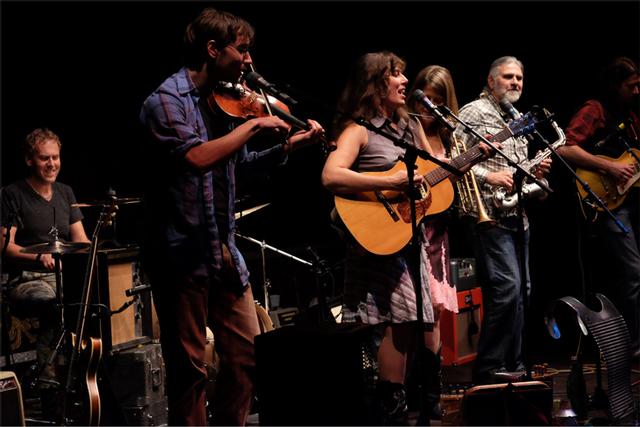 Mo Mojo with Opening Artist Moise Borges
$15.00
Friday
2/24
8:30 pm
Buy Tickets
Celebrate Mardi Gras with 6 Piece Zydeco, and World Music Group Mo Mojo featuring Jen Maurer Live at Nighttown!
With opening artist Moises Borges from Brazil!!!
A hard driving, high energy, "Pardi-Gras" Band.
The female fronted group featuring Jen Mauer, includes three-part harmonies, accordion, fiddle, guitar, rub-board, sax, trumpet, harp, bass, percussion, and drums.
Mo' Mojo takes Zydeco music and infuses it with Americana, Cajun, reggae, rock & roll, funk, R&B, and African and Latin rhythms.
Mo Mojo loves the club experience with dancers, smiles, drinks, and good vibes all around. A local club is what we grew from and we'll always be appreciative of a venue that let's us get close and personal with our audience!
Mo' Mojo recently toured with the State Department on the American Music Abroad Program to play the following countries: Haiti and the Dominican Republic (2014); Belize, Panama, Mexico, Barbados, and Colombia (2015).
Moises Borges a native of Brazil now living in Cleveland has become a prolific performer one the Northeast Ohio scene in recent years. A gifted vocalist and guitarist, Borges plays in the Bossa Nova tradition interpreting classics by Jobim, Gilberto, and many others. This far away from his native Brazil the music of his homeland is very much alive when he is on stage.
Visit Website
Watch Video
---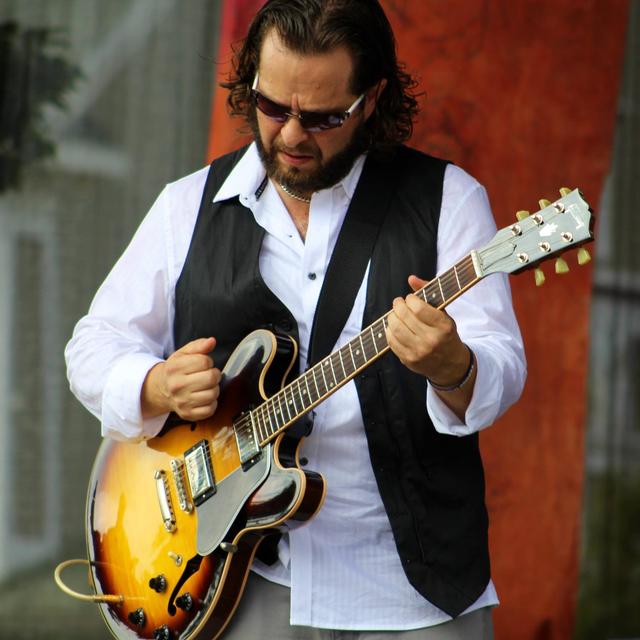 Miller and The Other Sinners
$10.00
Saturday
2/25
8:30 pm
Buy Tickets
Top Notch Blues from Buffalo, New York, with guitarist and vocalist David Michael Miller and his band live at Nighttown!
Delivering groove and grit, David Michael Miller leads a talented group of musicians known as Miller and the Other Sinners. This band explodes with a full spectrum of southern soul that reaches diverse indy rock, blues, soul and southern rock fans alike. The release of two albums, "Poisons Sipped" (2014) featuring the sacred steel slide work Darick and Carlton Campbell of the Campbell Brothers (now honored in the Smithsonian) and "Same Soil" (2015), David's music has received international attention and radio play.
Rising through the roots music scene, Miller's Sinners are packed with talent including Jay Moynihan (9 year veteran saxman for Buddy Guy) producer and bassist Donta Myles and innovative drummer, Deshawn D Ray Jackson with occasional appearances from Carlton Campbell of The Campbell Brothers. Miller and the Other Sinners are no strangers to festivals and large concert venues boasting a strong resume including Telluride and various Roots and Blues festivals in the US and Canada. David also does solo acoustic and duo performances with Jay.
Vintage Guitar Magazine January 2016 says:
"This makes it two in a row for David Michael Miller. His Poisons Sipped was one of last year's surprise albums, introducing us to a songwriter, guitarist, and singer who is the whole package.
Accolades:
• Two Top 50 albums on the Roots Music Report Blues Charts in the last 2 years for band leader David Michael Miller
• 2015's album release, Same Soil, reached #3 on the RMR Report with two Top 50 Singles
• Vintage Guitar Magazine featured Same Soil January 2016 issue (attached below)
• 2015 - 2016 Miller and The Other Sinner touring year saw over 230 shows, 60,000 miles and 16 states
• David Michael Miller was given the prestigious 2015 "Artist of The Year" by the Arts Services Institute of Western New York
• Best Blues Male Vocalist by Night Life Magazine (2013, 2014 and 2015)
• 2016 Musikfest Artist in Bethleham, PA, the largest free music festival in the US
• 2016 Telluride Blues and Brews Festival backing band on the Blues stage
• Actively booking in 2016/2017 festivals and events including Canalbank Shuffle in Canada and numerous US Blues, Roots and Jazz festivals
• Live Album released January 2017 co-produced by Carlton Campbell of the Campbell Brothers
Visit Website
Watch Video
---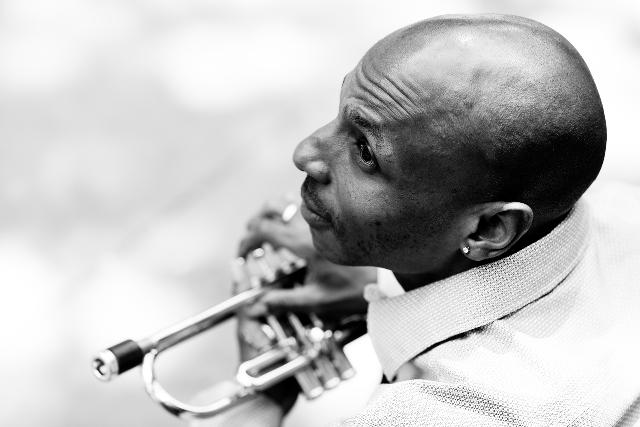 Duane Eubanks / Keigo Hirakawa Trio
$15.00
Friday
3/03
8:30 pm
Buy Tickets
Dynamic NYC trumpeter Duane Eubanks teams up with All-Star Trio from Dayton Ohio for a great night at Nighttown!
Featuring: Duane Eubanks-trumpet, Keigo Hirakawa-piano, Eddie Brookshire-acoustic bass, & Fenton Sparks-drums.
Philadelphia native and trumpeter, Duane Eubanks has performed everywhere from the Hollywood Bowl to Carnegie Hall to the Kennedy Center, in addition to touring throughout Europe and Japan. He is a member of Dave Holland's two time Grammy Award winning big band and the late Mulgrew Miller's band, Wingspan.
Duane was born into a family of musically gifted talent. His mother, pianist Vera Eubanks was Kenny Barron's first piano teacher and a professional church pianist; his brothers, renowned trombonist, Robin Eubanks and guitarist, Kevin Eubanks, former bandleader of the "The Tonight Show with Jay Leno"; as well as his uncle, legendary pianist Ray Bryant all contributed to his early music education.
Duane started playing trumpet for the first time at age eleven, but didn't consider music as a career until college. While studying for a Business Administration degree at the University of Maryland Eastern Shore, Duane joined the university's jazz band, which afforded him opportunities to play with jazz luminaries such as Stanley Turrentine, Shirley Scott, Charles Fambrough and Clark Terry.
After graduating from college, Duane studied jazz at Temple University. He performed admirably in master classes with Dr. Billy Taylor and Wynton Marsalis. The years of study and continual encouragement from Robin and Kevin motivated Duane to take on his ultimate challenge. In 1996, he moved to New York to pursue a career as a professional musician.
Duane caught the attention of French producer Aleardo G. Buzzi while sitting in with Robin at Bradley's in New York. Aleardo recorded Robin's 1998 TCB Records release 4:JJ/Slide, Curtis & Al on which Duane played trumpet. Duane's inspired playing left a lasting impression on Aleardo, which resulted in a proposal to record his first album as leader for TCB Records. The outcome was his critically acclaimed debut, My Shining Hour released in 1999, followed by Second Take in 2001.
Duane has worked with saxophonists Bootsie Barnes, Jeff King, J.D. Allen, Bill McHenry, and Antonio Hart; drummers Louis Hayes, Jeff Williams, and Elvin Jones; trumpeters Tom Harrell, Randy Brecker, and Nicholas Payton; bassists Eric Revis, Dave Holland, and Avery Sharpe; pianists Mulgrew Miller, John Hicks and Jason Lindner, and trombonists Robin Eubanks and Curtis Fuller, among others.
Keigo Hirakawa can be heard throughout the USA and internationally. He has appeared on stage alongside Donald Byrd, JD Allen, Bob Moses. Trained in New York City and at New England Conservatory of Music in Boston, he was a student of many world renowned jazz artists, including Danilo Perez, Stephen Scott, Harold Danko, Alan Pasqua, Ran Blake, Cecil McBee, Ralph Peterson, Jerry Bergonzi, Donald Byrd, John McNeil, George Garzone, Bob Moses, Walt Weiskopf, and Oscar Stagnaro. He is a passionate clinician and educator, on faculty at the University of Dayton.
Visit Website
Watch Video
---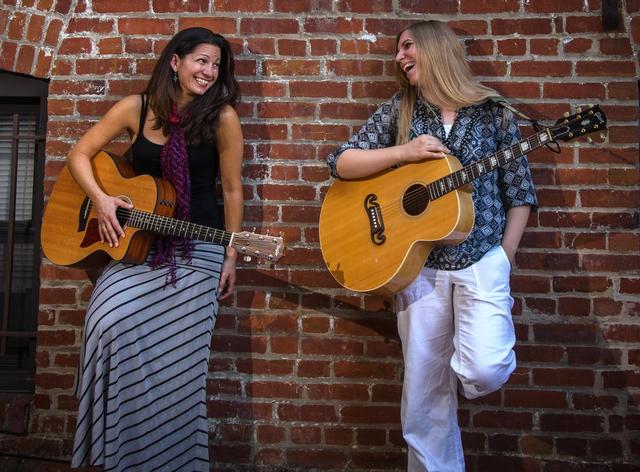 Joan & Joni featuring Allison Shapira & Kipyn Martin
$15.00
Saturday
3/04
8:30 pm
Buy Tickets
Singer/Songwriters Allison Shapira From Boston, and Kipyn Martin from Washington D.C. pay tribute to Folk Music Legends Joan Baez & Joni Mitchell live at Nighttown!
Joan & Joni is a tribute to Joan Baez and Joni Mitchell performed by singer/songwriters Allison Shapira and Kipyn Martin. In a musical journey from the 60s to today, Allison and Kipyn demonstrate the effect Joan and Joni have had on their own musical development as modern musicians. Kipyn Martin is an award-winning Americana singer/songwriter whose roots sink into the banks of the Shenandoah River. Allison Shapira is a recovering opera singer who recently found her authentic voice as a folksinger and songwriter. In March 2016, Allison and Kipyn were each nominated by the Washington Area Music Association Awards (WAMMIES) for best contemporary folk vocalist and Kipyn was nominated for songwriter of the year.

Kipyn and Allison met during the Northeast Regional Folk Alliance (NERFA) conference in November 2013. Both classically trained singers and up-and-coming musicians in the DC-area folk scene, they soon realized their musical influences were similarly shaped by the folk revival music of the '60s. Soon, Joan & Joni was born.
Allison and Kipyn's power comes from their authenticity as performers; they touch people not just through their music but also through their passion and drive to inspire and connect with their audience. They perform a collection of timeless songs by Joan Baez and Joni Mitchell and reveal a few hidden gems from Joan and Joni's respective albums.
By weaving Joan Baez & Joni Mitchell's themes together with their own individual messages, Allison and Kipyn place an important part of American history in a modern context.
Kipyn Martin is an emerging Americana singer/songwriter whose roots sink into the banks of the Shenandoah River. According to folk legend John Gorka, Kipyn is "a beauty of a singer." She currently enjoys playing festival stages, as well as delighting audiences at vineyards, coffeehouses, and house concerts.
Allison Shapira is an internationally acclaimed singer who has performed for audiences in South Africa, Japan, Argentina, Israel, Rwanda, and around the United States.
Allison studied classical voice at Boston University, Tanglewood, and in Italy, but at home she listened to the folk revival music of Joan Baez, Bob Dylan, and Judy Collins. She left the field of opera to pursue more global issues, but even after attaining a masters degree in public administration from the Harvard Kennedy School, folk music never left Allison's mind.
Visit Website
Watch Video
---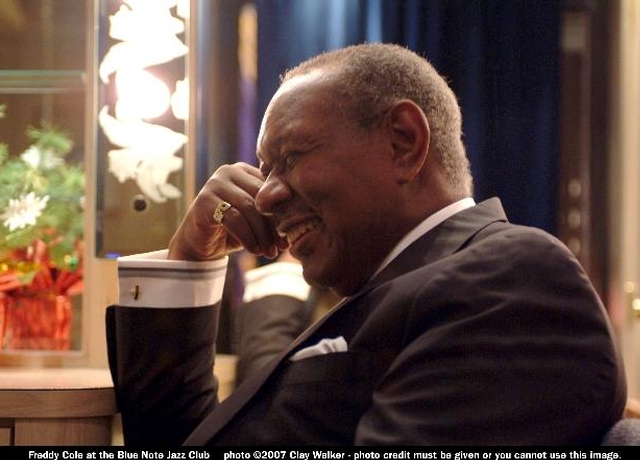 Freddy Cole Quartet
$30.00
Thursday
3/09
8:00 pm
Buy Tickets
Legendary Vocalist, Pianist, and Nat's Brother with his Grammy Nominated Quartet!
Featuring: Freddy Cole-vocals & piano, Randy Napoleon-guitar, & Elias Bailey-acoustic bass, & Quentin Baxter-drums.
Freddy Cole, the legacy of his brother Nat Cole, will stir up memories that will never be forgotten. Now in his 50th year of performing, this great singer and pianist has developed a huge following of his own. The instantly recognizable Cole voice and a veteran quartet, play the classics as well as new compositions and interpretations from a huge repertoire.
Lionel Frederick Cole was the youngest of five children. His three elder brothers, Eddie, Ike and Nat (12 years Freddy's senior) were all musicians. "Music was all around me." In the Chicago home of his youth, visitors included Duke Ellington, Count Basie and Lionel Hampton. Cole moved to New York in 1951, where he studied at the Juillard School of Music and found himself profoundly influenced by John Lewis, Oscar Peterson and Teddy Wilson. He received a master's degree from the New England Conservatory of Music and then spent several months on the road as a member of an Earl Bostic band that also included Johnny Coles and Benny Golson.
It was back in New York that Cole successfully laid the groundwork for a career that continues to flourish to this day. Cole doesn't apologize for sounding like his brother, Nat Cole. There are certain unmistakable similarities. He plays piano and sings, and performs live with guitar and upright bass, just like Nat. Yet his voice is raspier, smokier, jazzier even. But he has emerged from the awesome shadow cast by his elder brother. His vocals – suave, elegant, formidable and articulate - are among the most respected in jazz.
A don't miss concert!
Visit Website
Watch Video
---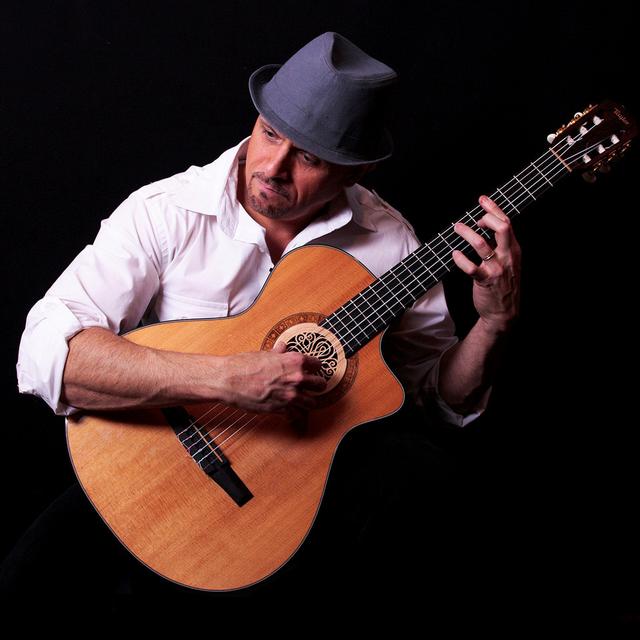 Justo Saborit & Latin Soul
$15.00
Friday
3/10
8:30 pm
Buy Tickets
Latin Guitar Virtuoso and Band back at Nighttown!
Justo Saborit- A master of his instrument. He is a native of Havana, Cuba where he began his music studies. He has studied and performed various styles ranging from classical, blues, jazz, rock & R&B. Justo Saborit has created a sound that is very refreshing and yet distinctive. The sound is a result of his love for the instrument, a blend of the mastered styles of music, and his native roots making the sound complete. The latest CD "Rumbale" is a guitar masterpiece filled with exotic compositions that take you on a journey of the world. Along with Producer extraordinaire Taso Hliatzos, Justo has created some of his best work.
From Havana to the unearthly paradise of Andalucia this music will fill your heart with passion. "I believe a record should be well rounded and filled with great music from start to finish" says Justo who believes each song should stand on its own. Producer Taso Hliatzos comments that this disc was without a doubt the most fun to make. Spicy compositions like Andaluz, Sangria, Rumbale and Tequila Rain help to keep a nice balance of energy throughout the disc while leaving enough room for softer Latin flavored compositions that will touch your heart such as Morning Gloria, Natalia & Corazon de Rosette.
Justo gained notoriety in 2008 as host of the very popular Latin Jazz/Latin soul Radio program on 107.3 The Wave of out Cleveland, Ohio which he hosted for 2 years. Shortly thereafter he had the opportunity to perform with some well known artists from the world of Jazz, such as Kirk Whalum, Gerald Albright, Roy Ayers and Hiroshima. "Performing in front of a live audience is the most rewarding part of the business" says Justo.
With four records to his credit and a live show that is sure to win over audiences every time the future has never looked better.
Visit Website
Watch Video
---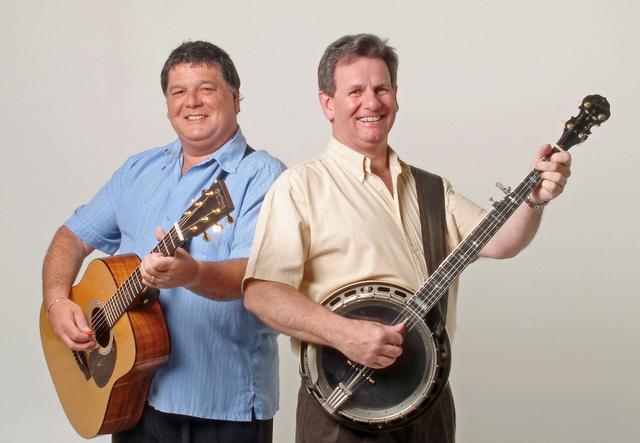 St Patrick's Day at Nighttown - The New Barleycorn
$25.00
Friday
3/17
5:30 pm
Buy Tickets
8:00 pm
Buy Tickets
Join us at Nighttown for a rollicking night of fun, food and drink with The New Barleycorn.
The place to be for St Patrick's Day!!.
Both Alec and John were born and raised in Ireland in counties Dublin and Down where they learned to play music at an early age, they have both performed professionally since their teenage years both enjoying considerable success with their respective careers.
John Delaney a founding member of the internationally acclaimed Irish group 'Barleycorn', joined forces with Alec DeGabriele nine years ago to form 'The New Barleycorn', after the other finished a 24 year run ending in 1995. John plays, 5 string and tenor banjos, mandolin, guitar, whistle and bodhran. He also has played banjo on many other Irish artists' recordings.
Alec DeGabriele spent his formative years learning the business of music, theatre and entertaining with his families traveling theatrical show, 'The Shannon Players', which was well known and highly regarded throughout Ireland. Alec plays guitar and bass and was the band leader with a top Irish Show Band for some years before deciding to come to live in the U.S.A.
Don't miss St Patrick's Day at Nighttown!!
Visit Website
Watch Video
---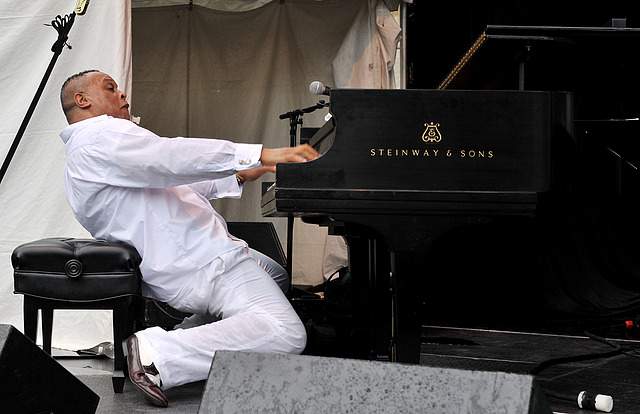 Chuchito Valdes
$30.00
Friday
3/24
8:30 pm
Buy Tickets
Saturday
3/25
8:30 pm
Buy Tickets
From Cuba! Piano Virtuoso and his group return to Nighttown!
Featuring: Chuchito Valdes-piano, Sammy DeLeon-timbales, Jose "Cheo" Hernandez-bass, & Nelson Orta-percussion.
Chuchito Valdés, following in the footsteps of his famed father Chucho Valdés and grandfather Bebo Valdés, continues the legacy of great piano players form Cuba.
With influences of Caribbean rhythms and jazz, Chuchito creates an exciting and energetic blend of spicy music that drives audiences wild. This piano master captivates with his sensitivity and drives excitement with his dynamic band.
Chuchito has recorded and performed piano with the world renown Cuban band, Irakere, which he led for two years. He has also performed at festivals, clubs and concerts throughout the world: from Cuba and the Caribbean to North America, South America, and Europe.
Chuchito is recognized as a master of Cuban music including Son, Danzon, Cuban Timba and Guaguanco. He has also extensively studied classical music including harmony and composition. His original compositions and arrangements draw on classical harmonic and structural techniques. In his performances, Chuchito's music draws on many styles including Afro-Cuban Latin Jazz, Bebop, Danzon, Cha-Cha-Cha, Son Montuno and much more. Chuchito Valdés currently resides in Cancun, Mexico and is a frequent performer in the United State and Canada.
"Chuchito Valdés displays the hell-bent intensity and daredevil technique of the elder Valdés-qualities recognized worldwide as hallmarks of Cuban Jazz."
- Neil Tesser / The Reader (Chicago's Art & Culture Guide) and author of The Playboy Guide to Jazz
Watch Video

Planning a
reception,

wedding,

b

usiness
meeting,
graduation, birthday or B'nai Mitzvah?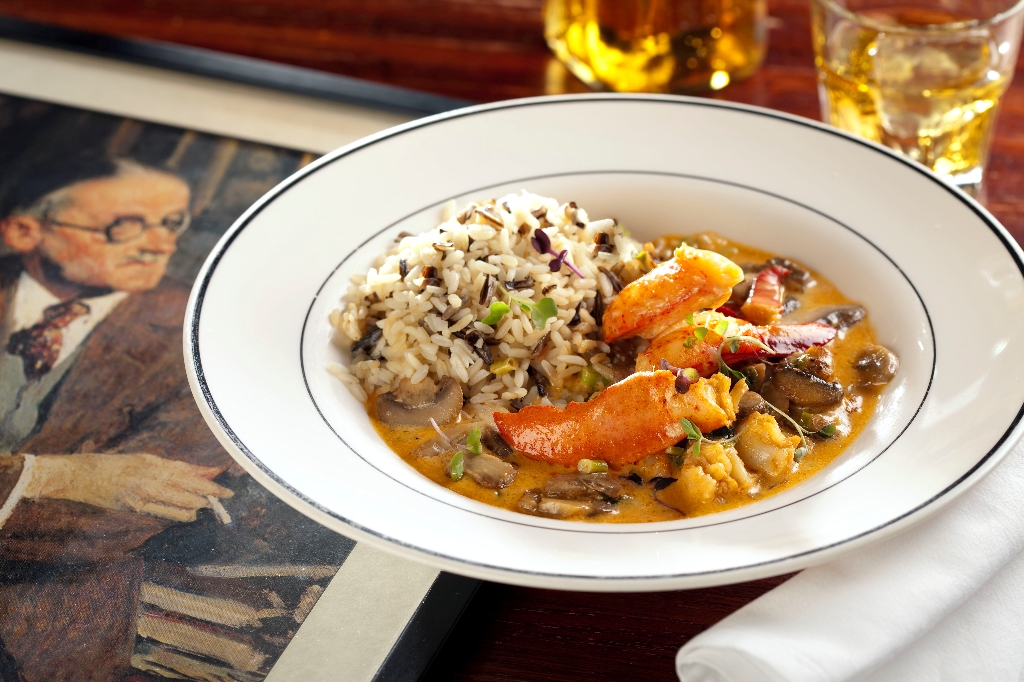 . . . . . . . . .think Nighttown!

We give you the best package in town at a price that won't break the bank. And everything is included at no extra charge. Our experience is as accommodating as our atmosphere. Private function spaces from 20 - 150. Valet parking available.
To book your party, call Brendan Ring directly at

216-952-9133

Nighttown uses Yamaha Pianos exclusively


For more information about the

Yamaha C-7

,
The New

Avant

Grand Piano or any of the Yamaha pianos,
Please contact Mattlin-Hyde at (440) 449-6180
Nighttown drums provided by




www.fortunedrums.com
Nighttown/JWP graphic designer
Kathy Kelly
216-941-5439



Gerry Paluck RPT

Registered Piano Tuner/Technician

(216) 346-9308
www.gerrythetuner.com
Looking for great music
on the radio
and the web?

Check out the
Nighttown / Jim Wadsworth Productions
Radio Guide. Updated 10/10/15

Radio List (in pdf)
Thanks to
Bruce Amsel
for
compiling and keeping the list up to date!!!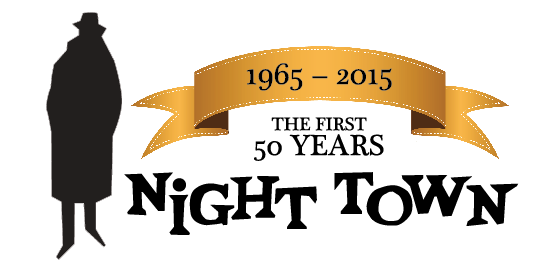 12387 Cedar Road (top of Cedar Hill)
Cleveland Heights, OH
216-795-0550
No need to make an additional table reservation -
it's already included with your concert tickets!!
www.nighttowncleveland.com
Map to
N
ight
t
own
Producers of All the Great Music at Nighttown
Call us for Music for your Private Event
216-721-5624 jwadsworth@aol.com
www.jwpjazz.com

To Purchase Concert Tickets

No need to make an additional table reservation -
it's already included with your concert tickets!!








"Late Night at Nighttown"
Fridays Moss Stanley on piano 10:30PM - 1:00AM No cover
Saturdays Jackie Warren on piano 10:30PM - 1:00AM No cover





Thursday, Feb. 23 Amanda Walsh & Friends 8 PM $10.
Vocalist, Pianist, & Singer/Songwriter debuts material from her brand New CD Live at Nighttown! With Special Guests!



Friday, Feb. 24 Mo Mojo 8:30 PM $15.
Celebrate Mardi Gras with 6 Piece Zydeco, and World Music Group Mo Mojo featuring Jen Maurer Live at Nighttown!



Saturday, February 25 Miller and The Other Sinners 8:30 PM $10.
Top Notch Blues from Buffalo, New York, with guitarist and vocalist David Michael Miller and his band live at Nighttown!



Friday, March 3 Duane Eubanks / Keigo Hirakawa Trio 8:30 PM $15.
Dynamic NYC trumpeter Duane Eubanks teams up with All-Star Trio from Dayton Ohio for a great night at Nighttown!
Featuring: Duane Eubanks-trumpet, Keigo Hirakawa-piano, Eddie Brookshire-acoustic bass, & Fenton Sparks-drums.



Saturday, March 4 Joan & Joni featuring Allison Shipira & Kipyn Martin 8:30 PM $15.
Singer/Songwriters Allison Shapira From Boston, and Kipyn Martin from Washington D.C. pay tribute to
Folk Music Legends Joan Baez & Joni Mitchell live at Nighttown!



Thursday, March 9 Freddy Cole Quartet 8 PM $30.
Legendary Vocalist, Pianist, and Nat's Brother with his Grammy Nominated Quartet!
Featuring: Freddy Cole-vocals & piano, Randy Napoleon-guitar, & Elias Bailey-acoustic bass, & Quentin Baxter-drums.



Friday, March 10 Justo Saborit & Latin Soul 8:30 PM $15.
Latin Guitar Master & Band back at Nighttown!



Friday March 17 St Patrick's Day at Nighttown - The New Barleycorn 5:30PM & 8:30PM $25.
Join us at Nighttown for a rollicking night of fun, food and drink with The New Barleycorn.
The place to be for St Patrick's Day!!



Friday & Saturday, March 24 & 25 Chuchito Valdes 8:30 PM $30.
From Cuba! Piano Virtuoso and his group return to Nighttown!
Featuring: Chuchito Valdes-piano, Sammy DeLeon-timbales, Jose "Cheo" Hernandez-bass, & Nelson Orta-percussion.


###