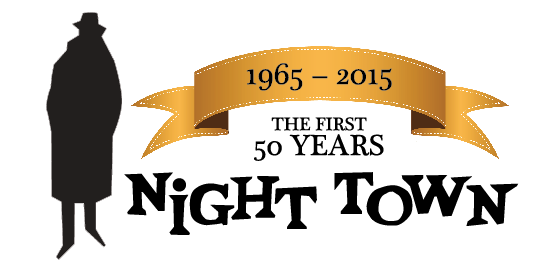 great dining | great music

12387 Cedar Road (top of Cedar Hill)
Cleveland Heights, OH
216-795-0550

www.nighttowncleveland.com
Map to Nighttown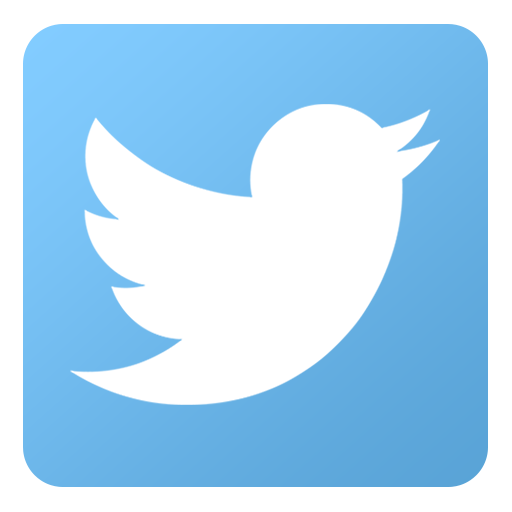 To Purchase Concert Tickets

No need to make an additional table reservation -
it's already included with your concert tickets!!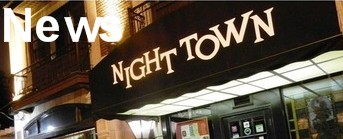 ---
New Shows Recently Added



2/25 Miller and The Other Sinners
3/03 Duane Eubanks / Keigo Hirakawa Trio
3/04 Joan & Joni featuring Allison Shipira & Kipyn Martin
3/17 St Patrick's Day at Nighttown - The New Barleycorn
---
Volunteers Needed
Nighttown /JWP is in need of two volunteers to assist us with posting new shows to various different entertainment websites. If you have about 3 hours a month that you can give and have a knack for computers, we can use your help. In exchange, we'll comp you on concerts at Nighttown.
If you're interested, please email or call Steve at 330-405-9075 or
steve@jwpagency.com
---
"Late Night at Nighttown" ** Every Week **
Fridays
Moss Stanley
on piano 10:30PM - 1:00AM No cover
Saturdays
Jackie Warren
on piano 10:30PM - 1:00AM No cover
Nighttown Newsletter

Click he
re to sign up for the Nighttown newsletter. Subscribers receive advance notice and discounts to many of the shows.
Nighttown
Tickets

and Seating Policy

To purchase tickets click here, Do not make an additional table reservation - it is already included with your purchased tickets. All seats are General Admission. All seating is based on the time that you arrive for the show and based on how many people are in your party and where we have tables of that size. You may be sharing a table with other people.

---
Nighttown Student Discount Policy
Students up to age 26 are 1/2 off the regular price. Student priced tickets are only available the night of the show, are available only at the door, and are subject to availability. Students must have a photo ID from a generally-recognized high school, college or university. Full-paying ticket holders get priority on admission and seating. Certain select shows have no discount based on arrangements with the artist. On evenings when there are two shows (i.e. shows at 7 & 9PM), the discount is only good for the second show. Students under the age of 18 must be accompanied by an adult paying full price in order to be eligible for the discount.

---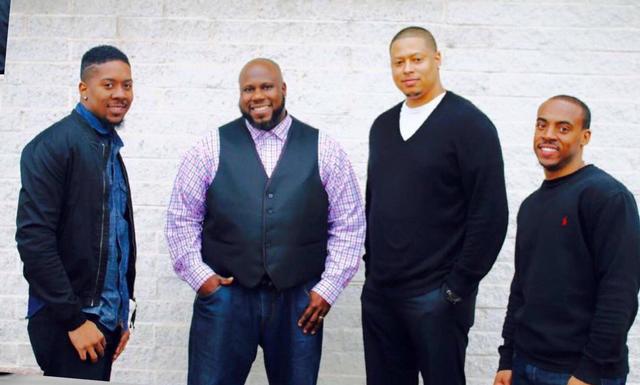 Hubb's Groove w/Mariama Whyte & Myron Davis
$20.00
Monday
2/13
7:00 pm
Buy Tickets
9:00 pm
Buy Tickets
Pre Valentine's Day Celebration with Soul and Jazz Vocalists Mariama Whyte & Myron Davis w/Hubb's Groove.
Featuring: Robert Hubbard-Drums, Tony Watson-Sax, George Granville-Keyboards, & Al Parker-bass.
Hubb's Groove is a mIx of Soul, Jazz, R&B and a splash of Gospel.
It's a smooth but yet high energy band that believes whats played from the heart, reaches the heart.
The band was founded In 1996 by Robert Hubbard in Cleveland Ohio under the name "Moments Notice". In 2006 Robert changed the name to "Hubb'S Groove". The band has shared the stage with Kirk Whalum, Jonathan Butler, Earth Wind & Fire, Wayman Tisdale and Pieces of a Dream.
Hubb's Groove has performed with Angela Bofill, Marcus Johnson, Alex Bugnon, Mike Phillips and Sean Jones to name a few.
When the group is not on tour together, they are working with other artists such as Babyface, Toni Braxton, Gerald Albright and Pieces of a Dream.
Mariama Whyte is a singer, songwriter, actor, and educator from Cleveland, OH. She has performed leading roles in the Broadway National Tours of "The Lion King" and "The Color Purple." As a recording artist, she has released various music projects and is currently working on her upcoming album, "Hey U It's Me," to be released this summer. She has shared the stage with mega-producer David Foster and has opened for acclaimed artists such as Stephanie Mills, Jeff Bradshaw and Algebra Blessett.
R&B singer/composer Myron Davis was born in Cleveland; the son of a preacher, he grew up singing in his father's church, also learning to play keyboards and drums. Upon relocating to Philadelphia, Myron played in a jazz band; in 1996, his song "Sistas" appeared on the soundtrack to the Whoopi Goldberg flop Eddie, leading to a contract with the Island Black Music label. In addition to the 1997 singles "We Can Get Down" and "So Fly," he also co-wrote a handful of songs for labelmates Dru Hill before issuing his debut LP Destiny in 1998.
Myron Davis is Minister of Music and Director of Programming and Worship Arts for New Community Bible Fellowship in Cleveland Heights, OH. As a playwright, songwriter, multi-instrumentalist and vocalist, he has served in this ministry for over a decade. A native of Cleveland, Davis continues to use the worship arts to share the gospel with those whom may not normally hear it. In December 2012, his original production, A Son is Given: An Urban Ballet, was performed at the Hanna Theater in the historic Playhouse Square theater district. Davis' prayer is that he will continue to serve the body of Christ through worship that will cause listeners to want to experience the true and living God, challenging them to grow in their relationship with the Lord.
---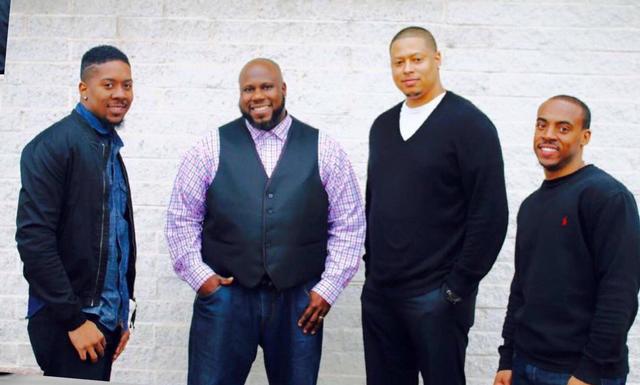 Hubb's Groove w/Stephen Fowler & Sarah's Girl (Stacey Crawford)
$20.00
Tuesday
2/14
7:00 pm
Buy Tickets
9:00 pm
Buy Tickets
Valentine's Day Celebration with North Coast Vocalists Stephen Fowler & Sarah's Girl (Stacey Crawford) w/Hubb's Groove.
Featuring: Robert Hubbard-Drums, Tony Watson-Sax, George Granville-Keyboards, & Al Parker-bass.
Hubb's Groove is a mIx of Soul, Jazz, R&B and a splash of Gospel.
It's a smooth but yet high energy band that believes whats played from the heart, reaches the heart.
The band was founded In 1996 by Robert Hubbard in Cleveland Ohio under the name "Moments Notice". In 2006 Robert changed the name to "Hubb'S Groove". The band has shared the stage with Kirk Whalum, Jonathan Butler, Earth Wind & Fire, Wayman Tisdale and Pieces of a Dream.
When the group is not on tour together, they are working with other artists such as Babyface, Toni Braxton, Gerald Albright and Pieces of a Dream.
Stacey Richardson Crawford, also known as "Sarah's Girl", started her career at the tender age of 3 when she began singing with her family's gospel choir, the Weeden Family Singers.
After years of honing her craft, Stacey stepped onto the big stage and began singing background for such artists as Ollie Woodson, formerly of the Temptations, Phil Perry, and the late Gerald Levert and Anthony Hamilton for more than 10 years.
Stacey has performed throughout the United States and in major overseas markets such as London, UK, Amsterdam, Netherlands, Seoul, Korea, Martinique and more than 15 Caribbean islands.
While performing on The Late Show with David Letterman, Stacey was asked by the music director, Paul Shaffer, to sing along with his band at the 2009, 2012, and 2015 Rock and Roll Hall of Fame Induction Ceremonies.
Stacey launched her solo career in June 2011. She released her debut CD, "All About Me" which featured her single "Tonight".
Growing up in suburban Cleveland, Ohio as a "PK" (preacher's kid), Stephen Fowler's music testimonial starts off like so many others: "I was not allowed to listen to anything other than gospel music, so I cut my teeth on The Winans, John P. Kee, The Mighty Clouds of Joy and Commissioned." It wasn't until Stephen stumbled across old 8-track tapes of Stevie Wonder and Aretha Franklin did he discover a world outside of gospel.
Stephen has been blessed to perform locally, nationally, and internationally, including Germany, Switzerland and Austria, with such artists as Pamela Williams, Walter Barnes, Jr. & Men Of Ministry, and Bob Singleton's Golden Gospel Singers. Stephen is currently working on his debut album.
---
Tri-C Soundworks
$15.00
Wednesday
2/15
7:00 pm
Buy Tickets
All-Star North Coast Tri-C JazzFest Octet hits the stage at Nighttown!
Featuring: John Klayman-tenor sax, Jack Schantz-trumpet, Howie Smith-alto sax, Chris Anderson-trombone, Bob Ferrazza, guitar, Theron Brown-piano, Glenn Holmes-acoustic bass, & Reggie Jackson-drums.
SoundWorks was founded by Tri-C JazzFest in 2009 to be a resident ensemble of JazzFest with a working collective of Northeast Ohio musicians showcasing their skills as composers, arrangers and performers. Since 2009, SoundWorks has re-imagined the works of legendary artists such as McCoy Tyner, Dexter Gordon, Miles Davis, John Coltrane, Jim Hall and The Liberation Music Orchestra with Charlie Haden.
While the presentation of repertoire material is part of the vision, there has always been an emphasis on presenting the new music and/or arrangements by members of SoundWorks.
Watch Video
---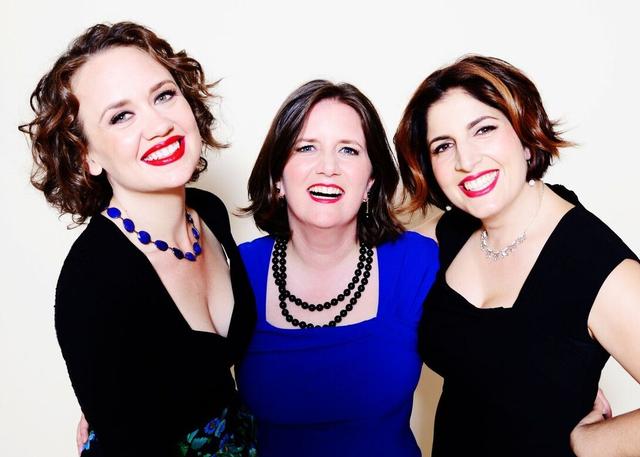 Duchess
$20.00
Thursday
2/16
8:00 pm
Buy Tickets
Rapidly Rising NYC Vocal Group featuring: Amy Cervini, Hilary Gardner, Melissa Stylianou Live at Nighttown!
Also Featuring: Carmen Staaf-Piano, Matt Aronoff-acoustic bass, & Jared Schonig-drums.
Sure-footed swing, sweet-toned harmony and ever-insouciant charm are embodied in the new jazz vocal trio Duchess, featuring notable New York singers Amy Cervini, Hilary Gardner and Melissa Stylianou. Blending the classic and the contemporary DUCHESS has quickly earned a reputation for beautiful singing and big fun at the group's shows of "girl-on-girl harmony," as the three so saucily put it. The New York-based threesome made its debut on record with the eponymous Duchess, released by Anzic Records in February 2015. The album channels the 1930s inspiration of the virtuosic Boswell Sisters into a wonderfully entertaining package.
"Three fine singers...join together in swinging harmony to whip up music that traffics in delight…this fresh-voiced triumvirate plays it straight from the heart, leaving any trace of camp or post-modern irony at the door."
— The New Yorker
"…the vocal trio Duchess is a beacon of jovial esprit. "
— Bobby Reed, Downbeat Editor's Pick
"This threesome devises original arrangements of mostly vintage songs, both familiar and offbeat. They understand that swinging music goes hand in hand with an audacious sense of humor."
— Will Friedwald, Wall Street Journal
Visit Website
Watch Video
---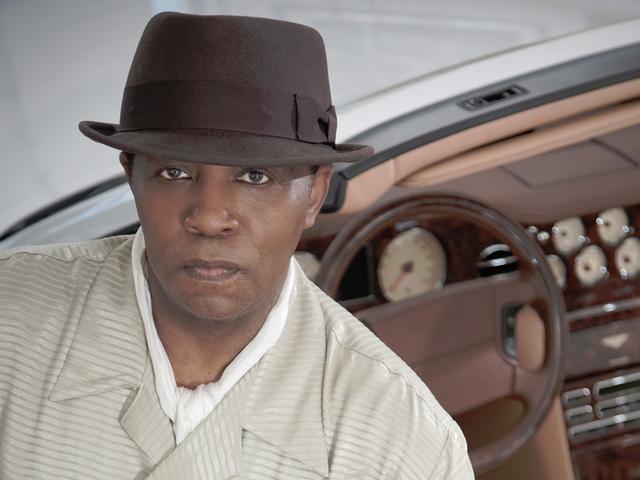 Norman Connors Featuring Bobby Lyle
$40.00
Friday
2/17
8:00 pm
Buy Tickets
10:00 pm
Buy Tickets
Saturday
2/18
8:00 pm
Buy Tickets
10:00 pm
Buy Tickets
Legendary Drummer and Producer Back at Nighttown! With Very Special Guest Bobby Lyle on Piano & Keyboards.
Playing all of his hits including "You are My Starship", "Valentine Love", "Betcha My Golly Wow", and More!
Like Roy Ayers, George Benson, and Patrice Rushen, Norman Connors is best known for his major RB hits but started out as a jazz improviser. The drummer/composer was born and raised in Philadelphia, where he lived in the same neighborhood as Bill Cosby and became interested in jazz when he was only a child. Connors was in junior high when he began sneaking into jazz clubs and sat in for Elvin Jones at a John Coltrane gig.
Connors went on to study music at Philly's Temple University and the Juilliard School of Music in New York. Gigs with Jackie McLean, Jack McDuff and Sam Rivers followed, and he was first recorded as a sideman when Archie Shepp employed him on his 1967 Impulse session Magic of JuJu.
After touring with Pharoah Sanders and playing on several of his albums, Connors signed with Buddah's Cobblestone label in 1972 and recorded his first album as a leader, Dance of Magic. A few more jazz-oriented Cobblestone and Buddah dates followed, and it was in 1975 that Connors made R&B his main priority with Saturday Night Special (which included the number ten soul hit "Valentine Love"). The rest of the 1970s found Connors featuring R&B singers prominently (including Michael Henderson, Jean Carn, and the late Phyllis Hyman) and scoring such R&B hits as "We Both Need Each Other," "Once I've Been There," and the lovely "You Are My Starship."
Currently Norman Connors is touring in support of his latest CD "Star Power" on Shanachie records. He will be featuring his six piece touring group and promises to perform all of his classic hits.
Don't miss legendary drummer, producer, and vocalist Norman Connors for a special engagement in the intimate Music Room of Nighttown.
Visit Website
Watch Video
---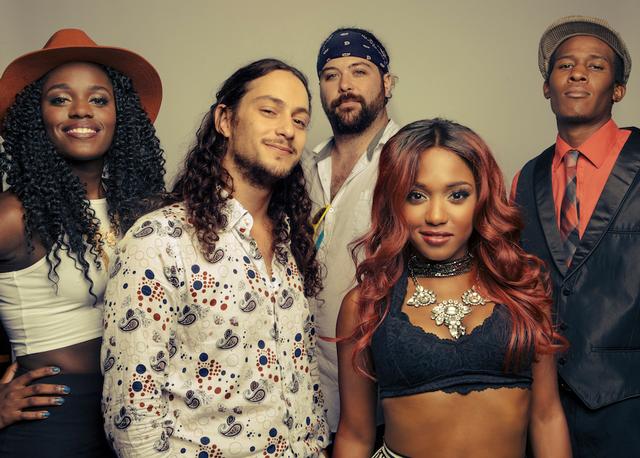 Southern Avenue
$15.00
Sunday
2/19
7:00 pm
Buy Tickets
Dynamic Soul, and Blues Quintet, from Memphis, Tennessee coming to Cleveland!
Rapidly Rising Group, and Stax Recording Artists, Southern Avenue make their Cleveland Debut Live at Nighttown!
Southern Avenue is a Memphis street that runs from the easternmost part of the city limits all the way to Soulsville, the original home of Stax Records. Southern Avenue is also the name of a fiery young Memphis quintet that embodies its home city's soul, blues and gospel traditions, while adding a youthful spirit and dynamic energy all their own. "If Memphis music is a genre, this is it!" proclaims American Blues Scene, and Rock 103FM calls Southern Avenue, "The most-talked-about band in Memphis."
Their self-titled debut album is a breath of fresh air with its own unique blend of gospel- tinged R&B vocals, roots/blues-based guitar work and soul-inspired songwriting. And Southern Avenue's upcoming release on the fabled Stax label is a testament to the young combo's talent and vision.
Southern Avenue features five young but seasoned musicians who came from diverse musical and personal backgrounds to create music that spans their wide-ranging musical interests, while showcasing the powerful chemistry that the group has honed through stage and studio experience.
Southern Avenue encompasses Memphis-born, church-bred sisters Tierinii and Tikyra Jackson, respectively a soulful, charismatic singer and a subtle, powerful drummer; guitarist Ori Naftaly, an Israeli-born blues disciple who first came to America as an acclaimed solo artist; versatile jazz-inspired bassist Daniel McKee; and the band's newest addition, keyboardist Jeremy Powell, an early alumnus of Stax's legendary music academy.
The band members' diverse skills come together organically on Southern Avenue, scheduled for release on February 24, 2017 via Stax Records, a division of Concord Music Group. Produced by Kevin Houston (North Mississippi Allstars, Lucero, Patty Griffin), the 10-song album features guest appearances from Luther Dickinson of the North Mississippi Allstars and trumpeter Marc Franklin of the Bo-Keys. But it's Southern Avenue's own potent musical chemistry that drives such sublimely soulful originals as "Don't Give Up," "What Did I Do," "It's Gonna Be Alright," "Love Me Right" and "Wildflower." The band also pays tribute to its roots with an incandescent reading of Ann Peebles' Memphis soul classic "Slipped, Tripped and Fell in Love."
Don't miss this hot new group, Southern Avenue
Visit Website
Watch Video
---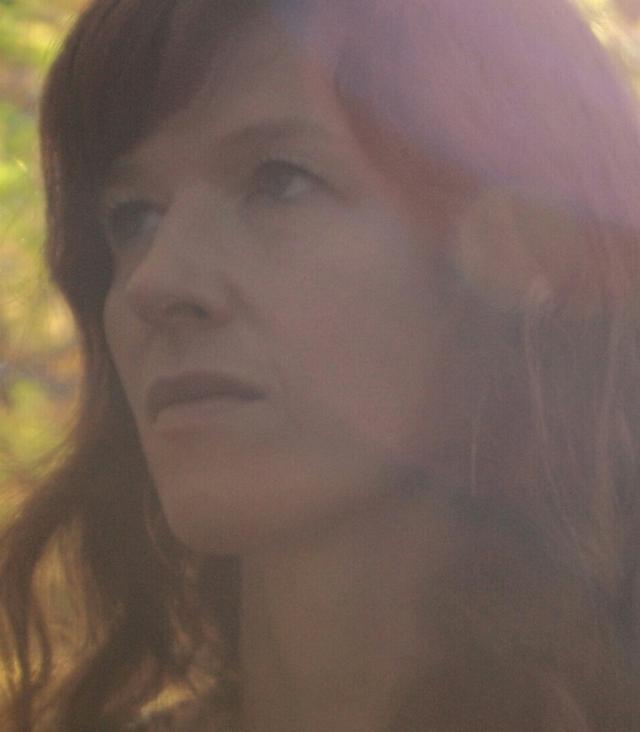 Amanda Walsh & Friends
$10.00
Thursday
2/23
8:00 pm
Buy Tickets
Vocalist, Pianist, & Singer/Songwriter debuts material from her brand New CD Live at Nighttown! With Special Guests!
Amanda Walsh has been playing the piano and violin since she was eight years old. Her training began with Anita Pontremoli, Head of Collaborative Piano at The Cleveland Institute of Music. Amanda also studied violin with Helen Richards at The Cleveland Music School Settlement. She received the first ever Robert Bergantino Musician of the Year award as a senior at Cleveland Heights High School. She graduated from The University of Cincinnati College-Conservatory of Music in 1998 with a Bachelor of Music in piano performance. Amanda has been teaching piano and violin for 20 years.

She is a singer and songwriter who combines her classical training in solo piano with voice. Her influences include Claude Debussy, Keith Jarrett, and Joni Mitchell, and she is inspired by artists like Tori Amos, Neko Case, Ben Folds, and Paul Simon, who combine poetry and music. Her compositional process begins with lyrics; these poetic descriptions drive her melodies. The tone of Walsh's songwriting evokes the poetry of Ann Sexton, conveying feelings of subtle heartbreak.

Between 2005-2008, Amanda's band, The Golden Mean, performed originals and covers where she sang and played piano, violin, and electric bass. She continues to perform as a soloist and with her brother in Cleveland area clubs such as The Barking Spider and The Grog Shop.

She is one of the founding members of the band, City Limits, performing folk and rock covers and originals. City Limits performs at The Barking Spider, Euclid City Limits, The Blue Rock Café, and The Bevy in Birdtown.
---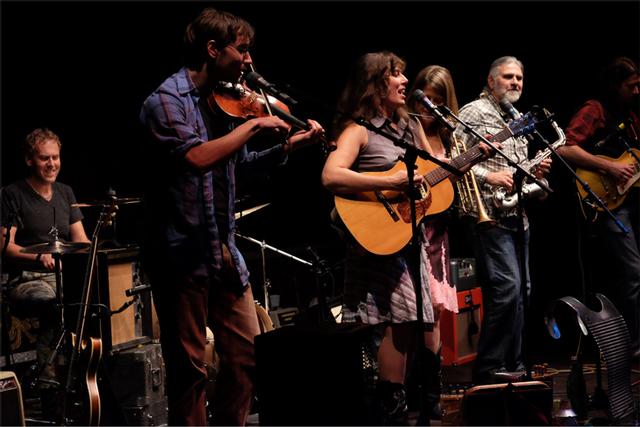 Mo Mojo
$15.00
Friday
2/24
8:30 pm
Buy Tickets
Celebrate Mardi Gras with 6 Piece Zydeco, and World Music Group Mo Mojo featuring Jen Maurer Live at Nighttown!
With opening artist Moises Borges from Brazil!!!
A hard driving, high energy, "Pardi-Gras" Band.
The female fronted group featuring Jen Mauer, includes three-part harmonies, accordion, fiddle, guitar, rub-board, sax, trumpet, harp, bass, percussion, and drums.
Mo' Mojo takes Zydeco music and infuses it with Americana, Cajun, reggae, rock & roll, funk, R&B, and African and Latin rhythms.
Mo Mojo loves the club experience with dancers, smiles, drinks, and good vibes all around. A local club is what we grew from and we'll always be appreciative of a venue that let's us get close and personal with our audience!
Mo' Mojo recently toured with the State Department on the American Music Abroad Program to play the following countries: Haiti and the Dominican Republic (2014); Belize, Panama, Mexico, Barbados, and Colombia (2015).
Moises Borges a native of Brazil now living in Cleveland has become a prolific performer one the Northeast Ohio scene in recent years. A gifted vocalist and guitarist, Borges plays in the Bossa Nova tradition interpreting classics by Jobim, Gilberto, and many others. This far away from his native Brazil the music of his homeland is very much alive when he is on stage.
Visit Website
Watch Video
---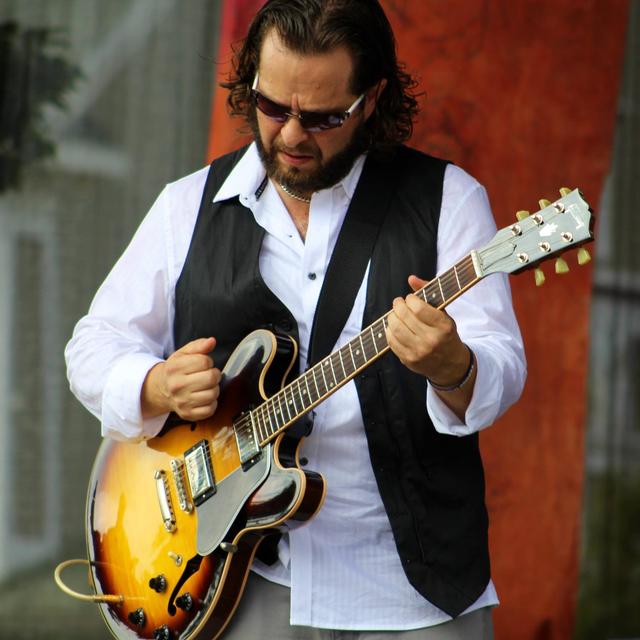 Miller and The Other Sinners
$10.00
Saturday
2/25
8:30 pm
Buy Tickets
Top Notch Blues from Buffalo, New York, with guitarist and vocalist David Michael Miller and his band live at Nighttown!
Delivering groove and grit, David Michael Miller leads a talented group of musicians known as Miller and the Other Sinners. This band explodes with a full spectrum of southern soul that reaches diverse indy rock, blues, soul and southern rock fans alike. The release of two albums, "Poisons Sipped" (2014) featuring the sacred steel slide work Darick and Carlton Campbell of the Campbell Brothers (now honored in the Smithsonian) and "Same Soil" (2015), David's music has received international attention and radio play.
Rising through the roots music scene, Miller's Sinners are packed with talent including Jay Moynihan (9 year veteran saxman for Buddy Guy) producer and bassist Donta Myles and innovative drummer, Deshawn D Ray Jackson with occasional appearances from Carlton Campbell of The Campbell Brothers. Miller and the Other Sinners are no strangers to festivals and large concert venues boasting a strong resume including Telluride and various Roots and Blues festivals in the US and Canada. David also does solo acoustic and duo performances with Jay.
Vintage Guitar Magazine January 2016 says:
"This makes it two in a row for David Michael Miller. His Poisons Sipped was one of last year's surprise albums, introducing us to a songwriter, guitarist, and singer who is the whole package.
Accolades:
• Two Top 50 albums on the Roots Music Report Blues Charts in the last 2 years for band leader David Michael Miller
• 2015's album release, Same Soil, reached #3 on the RMR Report with two Top 50 Singles
• Vintage Guitar Magazine featured Same Soil January 2016 issue (attached below)
• 2015 - 2016 Miller and The Other Sinner touring year saw over 230 shows, 60,000 miles and 16 states
• David Michael Miller was given the prestigious 2015 "Artist of The Year" by the Arts Services Institute of Western New York
• Best Blues Male Vocalist by Night Life Magazine (2013, 2014 and 2015)
• 2016 Musikfest Artist in Bethleham, PA, the largest free music festival in the US
• 2016 Telluride Blues and Brews Festival backing band on the Blues stage
• Actively booking in 2016/2017 festivals and events including Canalbank Shuffle in Canada and numerous US Blues, Roots and Jazz festivals
• Live Album released January 2017 co-produced by Carlton Campbell of the Campbell Brothers
Visit Website
Watch Video
---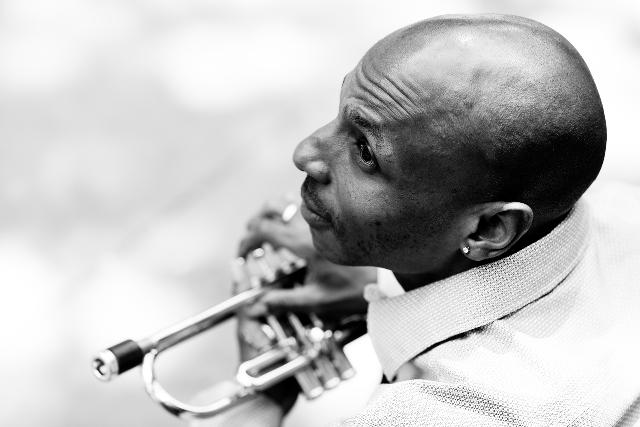 Duane Eubanks / Keigo Hirakawa Trio
$15.00
Friday
3/03
8:30 pm
Buy Tickets
Dynamic NYC trumpeter Duane Eubanks teams up with All-Star Trio from Dayton Ohio for a great night at Nighttown!
Featuring: Duane Eubanks-trumpet, Keigo Hirakawa-piano, Eddie Brookshire-acoustic bass, & Fenton Sparks-drums.
Philadelphia native and trumpeter, Duane Eubanks has performed everywhere from the Hollywood Bowl to Carnegie Hall to the Kennedy Center, in addition to touring throughout Europe and Japan. He is a member of Dave Holland's two time Grammy Award winning big band and the late Mulgrew Miller's band, Wingspan.
Duane was born into a family of musically gifted talent. His mother, pianist Vera Eubanks was Kenny Barron's first piano teacher and a professional church pianist; his brothers, renowned trombonist, Robin Eubanks and guitarist, Kevin Eubanks, former bandleader of the "The Tonight Show with Jay Leno"; as well as his uncle, legendary pianist Ray Bryant all contributed to his early music education.
Duane started playing trumpet for the first time at age eleven, but didn't consider music as a career until college. While studying for a Business Administration degree at the University of Maryland Eastern Shore, Duane joined the university's jazz band, which afforded him opportunities to play with jazz luminaries such as Stanley Turrentine, Shirley Scott, Charles Fambrough and Clark Terry.
After graduating from college, Duane studied jazz at Temple University. He performed admirably in master classes with Dr. Billy Taylor and Wynton Marsalis. The years of study and continual encouragement from Robin and Kevin motivated Duane to take on his ultimate challenge. In 1996, he moved to New York to pursue a career as a professional musician.
Duane caught the attention of French producer Aleardo G. Buzzi while sitting in with Robin at Bradley's in New York. Aleardo recorded Robin's 1998 TCB Records release 4:JJ/Slide, Curtis & Al on which Duane played trumpet. Duane's inspired playing left a lasting impression on Aleardo, which resulted in a proposal to record his first album as leader for TCB Records. The outcome was his critically acclaimed debut, My Shining Hour released in 1999, followed by Second Take in 2001.
Duane has worked with saxophonists Bootsie Barnes, Jeff King, J.D. Allen, Bill McHenry, and Antonio Hart; drummers Louis Hayes, Jeff Williams, and Elvin Jones; trumpeters Tom Harrell, Randy Brecker, and Nicholas Payton; bassists Eric Revis, Dave Holland, and Avery Sharpe; pianists Mulgrew Miller, John Hicks and Jason Lindner, and trombonists Robin Eubanks and Curtis Fuller, among others.
Keigo Hirakawa can be heard throughout the USA and internationally. He has appeared on stage alongside Donald Byrd, JD Allen, Bob Moses. Trained in New York City and at New England Conservatory of Music in Boston, he was a student of many world renowned jazz artists, including Danilo Perez, Stephen Scott, Harold Danko, Alan Pasqua, Ran Blake, Cecil McBee, Ralph Peterson, Jerry Bergonzi, Donald Byrd, John McNeil, George Garzone, Bob Moses, Walt Weiskopf, and Oscar Stagnaro. He is a passionate clinician and educator, on faculty at the University of Dayton.
Visit Website
Watch Video
---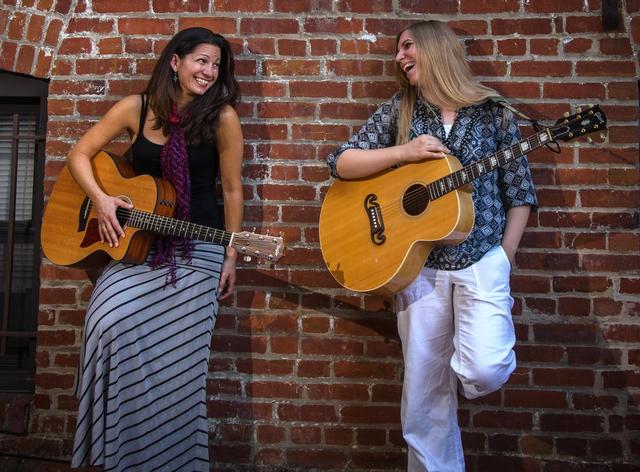 Joan & Joni featuring Allison Shipira & Kipyn Martin
$15.00
Saturday
3/04
8:30 pm
Buy Tickets
Singer/Songwriters Allison Shapira From Boston, and Kipyn Martin from Washington D.C. pay tribute to Folk Music Legends Joan Baez & Joni Mitchell live at Nighttown!
Joan & Joni is a tribute to Joan Baez and Joni Mitchell performed by singer/songwriters Allison Shapira and Kipyn Martin. In a musical journey from the 60s to today, Allison and Kipyn demonstrate the effect Joan and Joni have had on their own musical development as modern musicians. Kipyn Martin is an award-winning Americana singer/songwriter whose roots sink into the banks of the Shenandoah River. Allison Shapira is a recovering opera singer who recently found her authentic voice as a folksinger and songwriter. In March 2016, Allison and Kipyn were each nominated by the Washington Area Music Association Awards (WAMMIES) for best contemporary folk vocalist and Kipyn was nominated for songwriter of the year.

Kipyn and Allison met during the Northeast Regional Folk Alliance (NERFA) conference in November 2013. Both classically trained singers and up-and-coming musicians in the DC-area folk scene, they soon realized their musical influences were similarly shaped by the folk revival music of the '60s. Soon, Joan & Joni was born.
Allison and Kipyn's power comes from their authenticity as performers; they touch people not just through their music but also through their passion and drive to inspire and connect with their audience. They perform a collection of timeless songs by Joan Baez and Joni Mitchell and reveal a few hidden gems from Joan and Joni's respective albums.
By weaving Joan Baez & Joni Mitchell's themes together with their own individual messages, Allison and Kipyn place an important part of American history in a modern context.
Kipyn Martin is an emerging Americana singer/songwriter whose roots sink into the banks of the Shenandoah River. According to folk legend John Gorka, Kipyn is "a beauty of a singer." She currently enjoys playing festival stages, as well as delighting audiences at vineyards, coffeehouses, and house concerts.
Allison Shapira is an internationally acclaimed singer who has performed for audiences in South Africa, Japan, Argentina, Israel, Rwanda, and around the United States.
Allison studied classical voice at Boston University, Tanglewood, and in Italy, but at home she listened to the folk revival music of Joan Baez, Bob Dylan, and Judy Collins. She left the field of opera to pursue more global issues, but even after attaining a masters degree in public administration from the Harvard Kennedy School, folk music never left Allison's mind.
Visit Website
Watch Video
---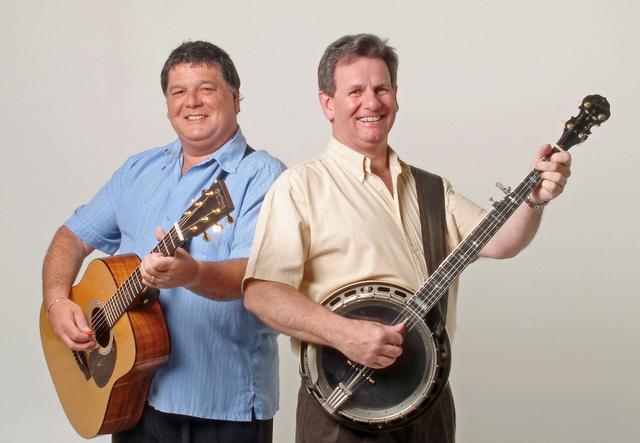 St Patrick's Day at Nighttown - The New Barleycorn
$25.00
Friday
3/17
5:30 pm
Buy Tickets
8:00 pm
Buy Tickets
Join us at Nighttown for a rollicking night of fun, food and drink with The New Barleycorn.
The place to be for St Patrick's Day!!.
Both Alec and John were born and raised in Ireland in counties Dublin and Down where they learned to play music at an early age, they have both performed professionally since their teenage years both enjoying considerable success with their respective careers.
John Delaney a founding member of the internationally acclaimed Irish group 'Barleycorn', joined forces with Alec DeGabriele nine years ago to form 'The New Barleycorn', after the other finished a 24 year run ending in 1995. John plays, 5 string and tenor banjos, mandolin, guitar, whistle and bodhran. He also has played banjo on many other Irish artists' recordings.
Alec DeGabriele spent his formative years learning the business of music, theatre and entertaining with his families traveling theatrical show, 'The Shannon Players', which was well known and highly regarded throughout Ireland. Alec plays guitar and bass and was the band leader with a top Irish Show Band for some years before deciding to come to live in the U.S.A.
Don't miss St Patrick's Day at Nighttown!!
Visit Website
Watch Video

Planning a
reception,

wedding,

b

usiness
meeting,
graduation, birthday or B'nai Mitzvah?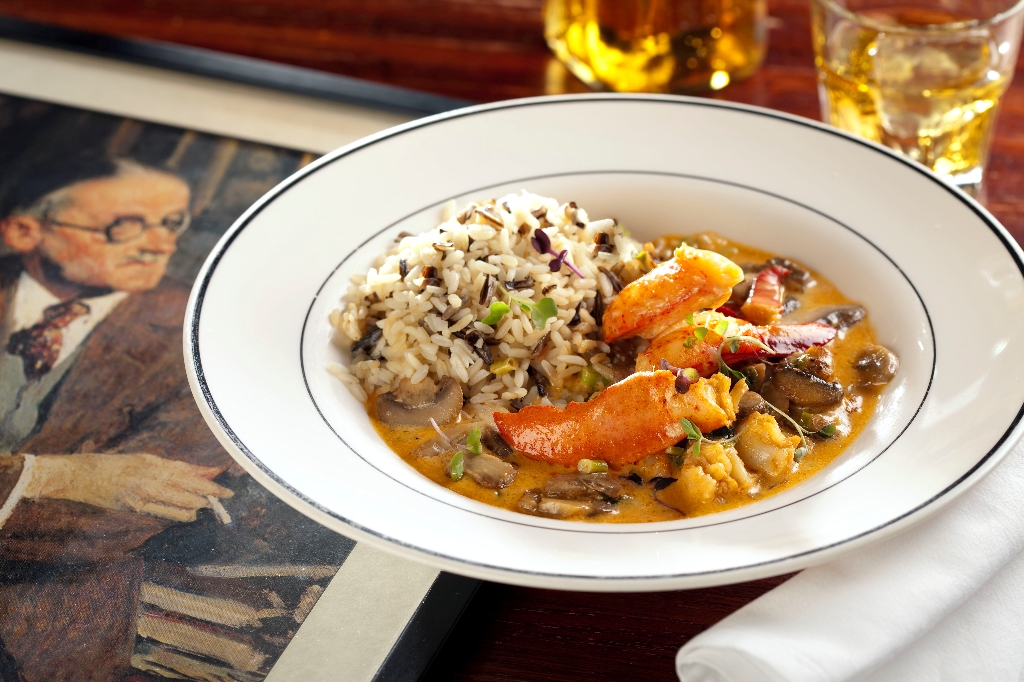 . . . . . . . . .think Nighttown!

We give you the best package in town at a price that won't break the bank. And everything is included at no extra charge. Our experience is as accommodating as our atmosphere. Private function spaces from 20 - 150. Valet parking available.
To book your party, call Brendan Ring directly at

216-952-9133

Nighttown uses Yamaha Pianos exclusively


For more information about the

Yamaha C-7

,
The New

Avant

Grand Piano or any of the Yamaha pianos,
Please contact Mattlin-Hyde at (440) 449-6180
Nighttown drums provided by




www.fortunedrums.com
Nighttown/JWP graphic designer
Kathy Kelly
216-941-5439



Gerry Paluck RPT

Registered Piano Tuner/Technician

(216) 346-9308
www.gerrythetuner.com
Looking for great music
on the radio
and the web?

Check out the
Nighttown / Jim Wadsworth Productions
Radio Guide. Updated 10/10/15

Radio List (in pdf)
Thanks to
Bruce Amsel
for
compiling and keeping the list up to date!!!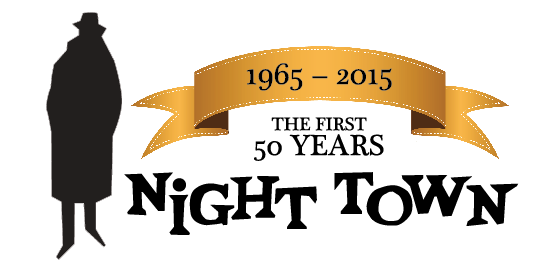 12387 Cedar Road (top of Cedar Hill)
Cleveland Heights, OH
216-795-0550
No need to make an additional table reservation -
it's already included with your concert tickets!!
www.nighttowncleveland.com
Map to
N
ight
t
own
Producers of All the Great Music at Nighttown
Call us for Music for your Private Event
216-721-5624 jwadsworth@aol.com
www.jwpjazz.com

To Purchase Concert Tickets

No need to make an additional table reservation -
it's already included with your concert tickets!!








"Late Night at Nighttown"
Fridays Moss Stanley on piano 10:30PM - 1:00AM No cover
Saturdays Jackie Warren on piano 10:30PM - 1:00AM No cover






Monday, Feb. 13 Hubb's Groove w/Mariama Whyte & Myron Davis 7 & 9 PM $20.
Pre Valentine's Day Celebration with Soul and Jazz Vocalists Mariama Whyte & Myron Davis w/Hubb's Groove.
Featuring: Robert Hubbard-Drums, Tony Watson-Sax, George Granville-Keyboards, & Al Parker-bass.



Tuesday, Feb. 14 Hubb's Groove w/Stephen Fowler & Sarah's Girl (Stacey Crawford) 7 & 9 PM $20.
Valentine's Day Celebration with North Coast Vocalists Stephen Fowler & Sarah's Girl (Stacey Crawford) w/Hubb's Groove.
Featuring: Robert Hubbard-Drums, Tony Watson-Sax, George Granville-Keyboards, & Al Parker-bass.



Wednesday, Feb. 15 Tri-C Soundworks 7 PM $15.
All-Star North Coast Tri-C JazzFest Octet hits the stage at Nighttown!
Featuring: John Klayman-tenor sax, Jack Schantz-trumpet, Howie Smith-alto sax, Chris Anderson-trombone, Bob Ferrazza, guitar, Theron Brown-piano, Glenn Holmes-acoustic bass, & Reggie Jackson-drums.



Thursday, Feb. 16 Duchess 8 PM $20.
Rapidly Rising NYC Vocal Group featuring: Amy Cervini, Hilary Gardner, Melissa Stylianou Live at Nighttown!
Also Featuring: Carmen Staaf-Piano, Matt Aronoff-acoustic bass, & Jared Schonig-drums.



Friday & Saturday, Feb. 17 & 18 Norman Connors Featuring Bobby Lyle 8 & 10 PM $40.
Legendary Drummer and Producer and Group back at Nighttown! With Very Special Guest Bobby Lyle on Piano & Keyboards.
Playing all of his hits including "You Are My Starship", "Valentine Love", 'Betcha My Golly Wow", & more!



Sunday, February 19 Southern Avenue 7 PM $15.
Dynamic Soul, and Blues Quintet, from Memphis, Tennessee coming to Cleveland!
Rapidly Rising Group, and Stax Recording Artists, Southern Avenue make their Cleveland Debut Live at Nighttown!



Thursday, Feb. 23 Amanda Walsh & Friends 8 PM $10.
Vocalist, Pianist, & Singer/Songwriter debuts material from her brand New CD Live at Nighttown! With Special Guests!



Friday, Feb. 24 Mo Mojo 8:30 PM $15.
Celebrate Mardi Gras with 6 Piece Zydeco, and World Music Group Mo Mojo featuring Jen Maurer Live at Nighttown!



Saturday, February 25 Miller and The Other Sinners 8:30 PM $10.
Top Notch Blues from Buffalo, New York, with guitarist and vocalist David Michael Miller and his band live at Nighttown!



Friday, March 3 Duane Eubanks / Keigo Hirakawa Trio 8:30 PM $15.
Dynamic NYC trumpeter Duane Eubanks teams up with All-Star Trio from Dayton Ohio for a great night at Nighttown!
Featuring: Duane Eubanks-trumpet, Keigo Hirakawa-piano, Eddie Brookshire-acoustic bass, & Fenton Sparks-drums.



Saturday, March 4 Joan & Joni featuring Allison Shipira & Kipyn Martin 8:30 PM $15.
Singer/Songwriters Allison Shapira From Boston, and Kipyn Martin from Washington D.C. pay tribute to
Folk Music Legends Joan Baez & Joni Mitchell live at Nighttown!



Friday March 17 St Patrick's Day at Nighttown - The New Barleycorn 5:30PM & 8:30PM $25.
Join us at Nighttown for a rollicking night of fun, food and drink with The New Barleycorn.
The place to be for St Patrick's Day!!


###