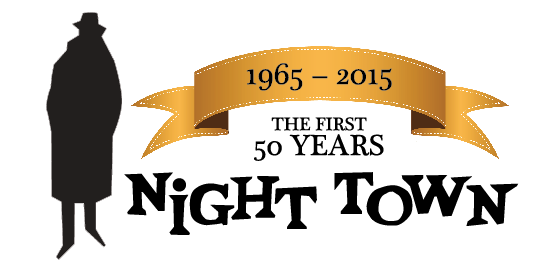 great dining | great music

12387 Cedar Road (top of Cedar Hill)
Cleveland Heights, OH
216-795-0550

www.nighttowncleveland.com
Map to Nighttown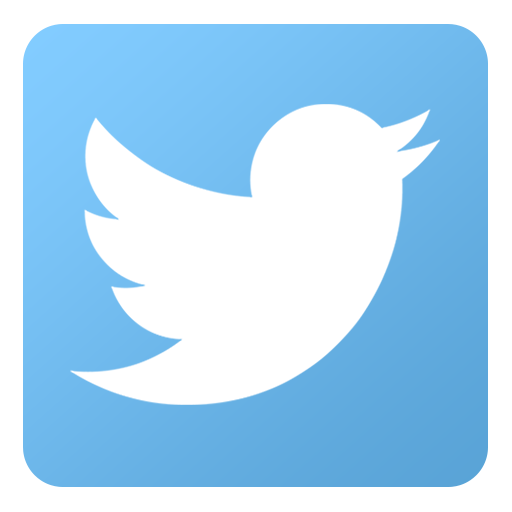 To Purchase Concert Tickets

No need to make an additional table reservation -
it's already included with your concert tickets!!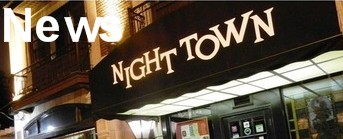 ---
New Shows Recently Added




10/25 Abdou Mboup & Mwatabu Okantah/Vince Robinson/Jazz Poets
10/27 Mark Russo Quintet / Tribute to Kenny Dorham & Blue Mitchell
10/28 Helen Welch
10/29 Danny Lerman with Forecast
10/30 Caroline Davis & Caili O'Doherty Quartet
11/03 Hal Walker
11/04 Jane Bunnett & Maqueque
11/06 Dred Scott Trio + Tom Scott
11/11 Peter & Will Anderson Trio
11/13 Joan Ellison in Get Happy! Judy Garland 1944-'54


---
"Late Night at Nighttown" ** Every Week **

Fridays
Moss Stanley
on piano 10:30PM - 1:00AM No cover
Saturdays
Jackie Warren
on piano 10:30PM - 1:00AM No cover
Nighttown Newsletter

Click he
re to sign up for the Nighttown newsletter. Subscribers receive advance notice and discounts to many of the shows.
Nighttown
Tickets

and Seating Policy

To purchase tickets click here, Do not make an additional table reservation - it is already included with your purchased tickets. All seats are General Admission. All seating is based on the time that you arrive for the show and based on how many people are in your party and where we have tables of that size. You may be sharing a table with other people.

---
Nighttown Student Discount Policy
Students up to age 26 are 1/2 off the regular price. Student priced tickets are only available the night of the show, are available only at the door, and are subject to availability. Students must have a photo ID from a generally-recognized high school, college or university. Full-paying ticket holders get priority on admission and seating. Certain select shows have no discount based on arrangements with the artist. On evenings when there are two shows (i.e. shows at 7 & 9PM), the discount is only good for the second show. Students under the age of 18 must be accompanied by an adult paying full price in order to be eligible for the discount.

---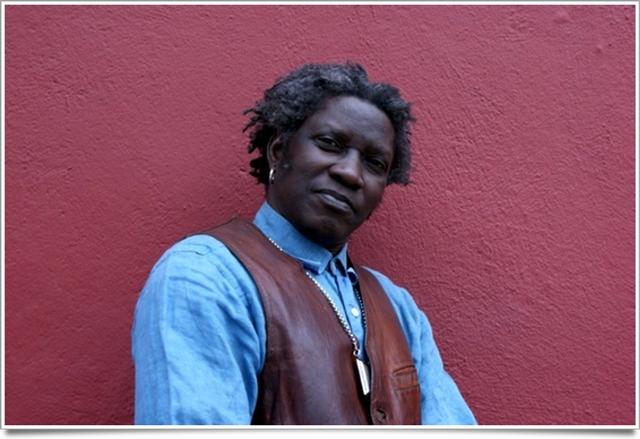 Abdou Mboup & Mwatabu Okantah/Vince Robinson/Jazz Poets
$15.00
Tuesday
10/25
7:00 pm
Buy Tickets
From Sennegal, West Africa! Percussionist, vocalist, and multi instrumentalist Abdou Mboup returns to Nighttown playing Solo, and more! As featured with Joe Lovano, The Tom Tom Club, Joe Zawinul, and many others!
Poet and spoken word artist Mwatabu Okantah w/Vince Robinson & Jazz Poets complete this special Double Bill!
Featuring: Mwatabu Okantah-voice/spoken word, Vince Robinson-keyboards/spoken word, Derrick James-electric bass, & Chuck Orange-drums.
Abdou Mboup was born in the small town of Kebemer, Senegal to a family of oral historians and musicians. Having studied traditional drumming under the tutelage of his family, Abdou soon became a key figure in the development of the Mbalax style (Senegalese dance music). In fact in the early 1970s, he was the first musician to incorporate various traditional instruments into Senegalese popular music. A few years later, he joined the renewned Dakar based group Xalam, which he toured Europe and Africa under the patronage of south African trumpeter, Hugh Masekela. By the 1980s, Abdou was living and working in Paris, There he attracted the attention of the American trumpeter Jon Hassell, with whom he recorded and performed at the 1982 Womad festival in London, England. Soon therafter, he became the percussionist of Eddy Louiss's band with whom he toured and recorded for the next ten years. Concurrently, Abdou taught percussion at Loisirs et Culture music school in France and founded the jazz fusion band Sixun. In the years to come, Abdou's career has only expanded. He has toured and recorded in Africa, Europe, America, Southeastern Asia, Japan, Nepal and India. From the 1990s until now, Abdou has written original composition for Jean Luc Ponty, Pharoah Sanders Tom Tom Club and Randy Weston.
Vince Robinson & the Jazz Poets
Clevelander Vince Robinson, a graduate of Kent State University, has been writing poetry for nearly 35 years. He is the former host of The Nia Coffeehouse Open Mic Poetry Event at the Cleveland Museum of Art, Robin's Nest, Another Level, the Coventry Library and St. Alban's Episcopal.
An accomplished slam poet, Vince was a member of the Cleveland Poetry Slam Teams that competed in the National Poetry Slam in Chicago (2003) and St. Louis (2004).
The Jazz Poets include Reggie Holmes (drums), Lenny Jennings (bass), Sam Hooper (guitars) and J.D. Goldberg (sax). Reggie Holmes is a veteran of the jazz scene, having done stints with the legendary Dizzy Gillespie, Pharoah Sanders, Ahmad Jamal, Sonny Stitt and others. Guitarist Leonard Jennings has gigged with jazz saxophonist Richie Cole and Pharoah Sanders as well. He is currently a member of Tony Quarles and Discovery. Guitarist Sam Hooper also leads the Sam Hooper Group, a blues band with international touring experience in Asia, Europe and the Caribbean. J.D. Goldberg is also a member of the Bottom Line band, and has been performing for over 30 years.
Vince Robinson & the Jazz Poets have performed at several venues in Northeast Ohio, including the Rock and Roll Hall of Fame and Museum, Nighttown, the Cleveland Museum of Art, the Museum of Contemporary Art, Cleveland State University, Kent State University and many others.
https://www.facebook.com/pages/Vince-Robinson-The-Jazz-Poets/194858253938020
Visit Website
Watch Video
---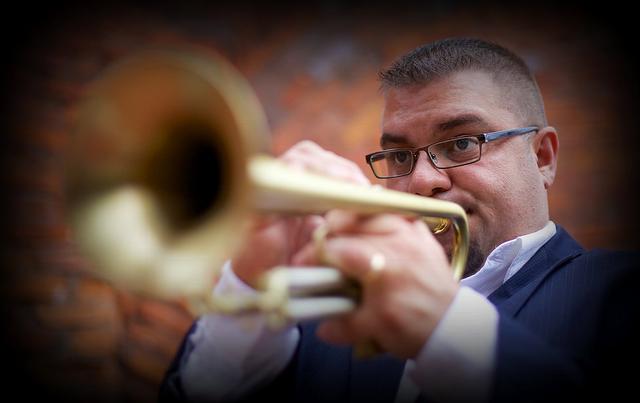 Mark Russo Quintet / Tribute to Kenny Dorham & Blue Mitchell
$10.00
Thursday
10/27
8:00 pm
Buy Tickets
North Coast Trumpeter pays tribute to Hard Bop Legends Kenny Dorham & Blue Mitchell live at Nighttown!
Featuring: Mark Russo-trumpet and leader, Tim McDonald-sax, Dan Bailey-piano, Alan Gleghorn-acoustic bass, & Ricky Exton-drums.
Mark A. Russo is a freelance jazz trumpet player and music educator in the greater Cleveland area. He is currently the director of bands at Constellation Schools: Puritas Community Middle Schools and the former Director of the Garfield Heights High School "Music Express" Show Choir Combo.
Mr. Russo is currently promoting his latest project released on Bugles Media; his debut album entitled NEW AFFIRMATION, which features all original compositions and displays some of the extremely talented musicians on the Cleveland Jazz scene. Mr. Russo is one of the founding members of the Cleveland Jazz Revolution (CJR), an organization of improvising musicians whose goal is to create a stronger sense of community in Cleveland's Jazz Scene as well as a founding member of the JAZZ INITIATIVE which is an ensemble/group dedicated to the advocacy of jazz education in the Greater Cleveland area. In addition, he has been an adjudicator and Guest Artist for the Stow-Munroe Falls middle School Jazz Festival and the Green Local Jazz Festival.
As a performer, Mr. Russo has worked for Carnival Cruise Lines and has performed extensively with such local groups as Bobby Selvaggio's Hedectet Jazz Collective (HJC), The AVENUE from Jerry Bruno Productions, The Jerry Bruno Orchestra, Afterdark, The Tony Camarado Band, The Cleveland Jazz Orchestra, The DanJo big band, MOJO Generations Big Band, Transportation Boulevard, The Hermit Club Jazz Orchestra, The Swing City Big Band, Sophisticated Swing, Night Bridge and the Dan Zola Orchestra. He has shared the stage with such artists as Ken Peplowski, Curtis Fuller, Benny Golson, Carl Allen, Ingrid Jensen, John Bailey, Marvin Stamm, Allen Vizzutti, Randy Johnston, Wayne Bergeron, and Mike Lee. Mr. Russo has received recognition for his achievements in jazz winning Kent State University's Walter Watson Jazz Achievement Award (2001, 2002) and the BGSU Jazz Achievement Award (1998).
He has also studied trumpet and arranging with Todd Davidson, Brad Goode, Jeffery Halsey, Russell Schmidt, Chris Buzzelli, Jack Shantz, Michael Chunn, Dennis Reynolds, Chas Baker, and Paul Ferguson.
Visit Website
---
Helen Welch
$20.00
Friday
10/28
8:30 pm
Buy Tickets
CD Release Party! Vocalist Extraordinaire Helen Welch plays music from her brand new CD "Spellbound".
Featuring: Helen Welch-vocals and leader, Joe Leeman-piano, Bryan Thomas-acoustic bass, Joe Parker-guitar, & Anthony Taddeo-drums.
Helen Welch is a critically-acclaimed vocalist whose live stage performances explore a diverse range of musical compositions, starting with the 1930s up through present-day. Whether she's singing Ella Fitzgerald, Peggy Lee and Sarah Vaughan, or Elton John, Sting and Randy Newman, Helen's sophisticated vocals and humor leave audiences breezily enchanted. The "Helen Welch experience" is perhaps best described by a fan who wrote on her Amazon page, "If you have a chance to see Helen perform, do it! You are in for a special treat."
A native of England, Helen is well-known throughout the United Kingdom for her musical theatre roles and 1-woman shows. Upon moving to the U.S. in 2003, she began appearing in venues throughout the Northeast. Her unique talents for choosing songs that stand the test of time and making them her own, and her ability to intimately engage her audience, quickly earned her a large and devoted following.
Helen is equally at home performing in intimate spaces for small groups as in outdoor amphitheatres in front of thousands. She appears in the region's most celebrated entertainment establishments including Severance Hall, Cleveland's Playhouse Square Center, Akron Civic Theatre, Blossom Music Center, the Chautauqua Institute and many more. She frequently guest-stars or headlines with world-class musical organizations such as The Cleveland Orchestra, The Columbus Symphony Orchestra, The Cleveland Pops Orchestra and The Akron Symphony to name just a few.
Visit Website
Watch Video
---
Danny Lerman with Forecast
$20.00
Saturday
10/29
8:30 pm
Buy Tickets
Contemporary Jazz Saxophonist Danny Lerman teams up with North Coasts leading Contemporary Jazz Group Forecast for exciting night at Nighttown!
Danny Lerman is a riveting saxophonist and composer. Danny has studied with Junior Walker's legendary teacher, Charlie Atkins and at the music school of the University of North Texas and the Berklee School of Music as well as with Peter Ballin. Danny's CD's, Danny's Island/Chartmaker Jazz and Meow Baby/Lightyear/EMI earned stunning reviews, opening the door to international airplay, festivals and concerts in Finland, Venezuela, South Africa, The Netherlands, Turkey, Hong Kong, Mexico, Israel and the USA. Lerman has recorded and performed with Howard Hewett, Danny Boy, Bobby Lyle, Norman Connors and Jimmy Mngwandi. Danny has performed with Peabo Bryson, Kevin Mahagony and Onder Focan, and recorded with Randy Brecker , Dave Valentin, and Hubert Laws. Lerman has opened for Herbie Hancock, Michael Brecker, Sergio Mendez, Richard Elliot, David Benoit, Eric Marienthal, the Ghetto Boys and Joe Lovano among others.

Danny has performed as a featured soloist with the South Bend Symphony and in Breda, Holland with members of the Metropole Orchestra. Danny's compositions have been featured in movie soundtracks, Wedding Bell Blues and Kill Me Later as well as commercials for JD Powers.
Check out Danny's original music and compositions as well as his new sax work on Dutch Ska artist Le Prince new album, and with Turkish singer, Omar Faruk Tekbilek's, upcoming album.
Forecast is the leading contemporary jazz group in the Northeast Ohio area. Founding members Lem Adams on vibes and Gary Stephenson on electric bass have been entertaining Ohio audiences for over 20 years. The current Forecast lineup includes Jermaine Lockhart on sax, Dave Crawford on keyboards, Kevin Byas on guitar, and Gene Butler on drums.
Forecast has shared the stage with many of the top names in contemporary jazz including Stanley Turrentine, Roy Ayers, The Crusaders, Bob James, Pieces of a Dream, and several others. They have won numerous awards and competitions over the years and have been the house band at The Q for Cleveland Cavs games.
Visit Website
Watch Video
---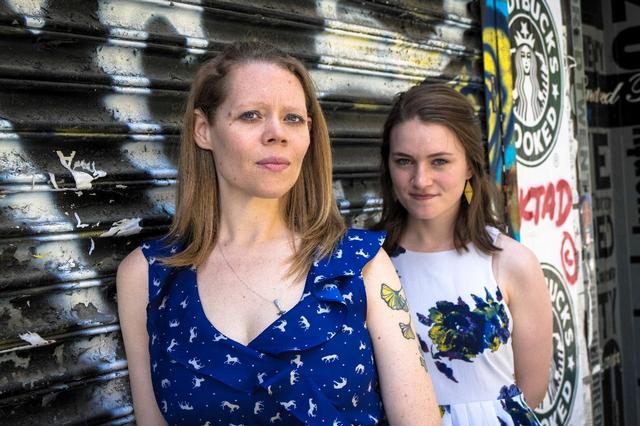 Caroline Davis & Caili O'Doherty Quartet
$15.00
Sunday
10/30
7:00 pm
Buy Tickets
Rising Saxophonist & Pianist from NYC play cutting edge and original modern jazz live on stage at Nighttown!
Playing music from new CD's by Caroline Davis, "Doors (Chicago Storylines), & Caili O'Doherty, "Padme", and More!!
Featuring: Caroline Davis-sax, Caili O'Doherty-piano, Cory Cox-drums, & Aidan Plank-acoustic bass.
A native of Portland, Oregon, Caili O'Doherty has received national awards for jazz piano performance and composition from Downbeat Magazine as well as an ASCAP Foundation Young Jazz Composer award. Initially trained as a classical pianist, Caili was exposed to a variety of musical styles before discovering her love for jazz at age eleven when she transferred to a performing arts school. She attended Berklee College of Music in Boston, MA on a full scholarship and graduated with a degree in jazz piano performance. During her time at Berklee, Caili was a member of the Berklee Global Jazz Institute, an intensive honors performance program headed by highly acclaimed pianist Danilo Perez. Through this program, Caili had the opportunity to work closely with some of the leading musicians in the jazz world, including Joe Lovano, John Patitucci, Dave Liebman, Adam Cruz, Terri Lyne Carrington and Danilo Perez.
Caili has performed with various jazz groups at the Monterey Jazz Festival, Jazz at Lincoln Center, the Kimmel Center in Philadelphia (opening for pianist Martial Solal), the Toronto Jazz Festival, the Panama Jazz Festival (opening for the Wayne Shorter Quartet), Mt. Hood Jazz Festival (as pianist for Terrell Stafford), Portland Jazz Festival, the Guinness Cork Jazz Festival in Ireland, Boston Beantown Jazz Festival, MICI International Film Festival in Mexico, Stanford Jazz Festival, San Jose Jazz Festival, and UNESCO First International Jazz Day in Paris, as well as two US State Dept. supported tours to Colombia and Togo and Benin in West Africa.
Mobile since her birth in Singapore, composer, saxophonist, and educator Caroline Davisnow lives in Brooklyn, New York. After making her mark on the Chicago jazz community during her 8-year stint there, she moved to New York in 2013, and has proven to be an active leader and sidewoman in the national jazz scene.
She has shared musical moments with a diverse group of musicians, including Matt Wilson, Ellis Marsalis, Matt Mitchell, Randy Brecker, Bobby Broom, Greg Saunier, Ron Miles, Dennis Carroll, Erin McKeown, Allison Miller, Jenny Owen Youngs, and Billy Kaye. Aside from her own quintet, she collaborates regularly with R&B indie band, Maitri, and has been a regular member of many outfits including Whirlpool, Fatbook, Deep Fayed, Matt Mitchell's Sprees, Billy Kaye Quintet, Paul Bedal Quintet, Orso, Chicago Jazz Orchestra, Caili O'Doherty Group, Dion Kerr Group, Elliot Ross, Charles Rumback Group, and Materials and Their Destiny.
Her debut album, Live Work & Play, was featured on All About Jazz's best releases, and she was named one of JazzTimes' Best New Artists in the 2012 Expanded Critics' Poll. Her second album, Doors: Chicago Storylines, was just released as an audio documentary that uniquely sets stories from Chicago's jazz scene from the 80s and 90s alongside her original music. Doors has brought her much acclaim in recent issues of DownBeat and JazzTimes.
Watch Video
---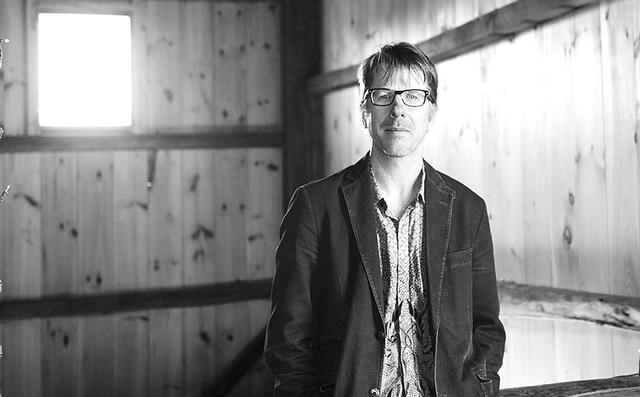 Hal Walker
$15.00
Thursday
11/03
8:00 pm
Buy Tickets
Singer/Songwriter, Multi-Instrumentalist, and Musical Explorer from Kent, Ohio debuts Music from his new CD "Life Wonderful" Live at Nighttown!
Hal Walker grew up in Kent, Ohio blowing the harmonica along the banks of the Cuyahoga River. He is a singer, songwriter and musical explorer. A natural-born musician, he is truly one-of-a-kind. His creative and passionate style engages audiences of all ages. Hal Walker writes soul-searching songs that celebrate community, diversity and the creative process. His soaring baritone voice is a Northeastern Ohio treasure. Hal has released 2 albums of his songs and one CD of instrumental music. Home in Ohio and Life Wonderful are available for purchase online and on itunes.
Hal Walker, the multi-instrumentalist, composes and improvises on the guitar, piano, harmonica, the khaen, jew's harp and concertina. In collaboration, he has developed a modern version of a traditional African instrument called a "Banakula." (Ba-na-'ku-la) Hal is the creator of www.banakula.com. Hal has a particular talent for taking an instrument associated with a particular culture, such as the khaen or the African banakulas, and, after learning how they are traditionally used, he then makes the instrument his own by playing them in a uniquely modern way.
Hal Walker, the teaching artist, enjoys ongoing collaborations with Ohio arts organizations. He is on the roster of artists of the Ohio Arts Council Arts Learning program and The Center for Arts Inspired Learning (CAL). For over 10 years he was a director and resident composer for the Summit Children's Choir. He is the resident musician for the Kent State University's Wick Poetry Department.
Hal's professional highlights include collaborations with Cleveland's esteemed Groundworks Dance Theater and leading roles with the Mad River Theater Company of West Liberty, Ohio. Hal is an active member of the Ohio Arts Presenters Network (OAPN) and the Society for the Preservation of the Harmonica. (SPAH) Also, for over 20 years, Hal has been the music director of the Unitarian-Universalist church of Kent.
Hal Walker lives in a houseful of musical instruments in Kent.
Visit Website
Watch Video
---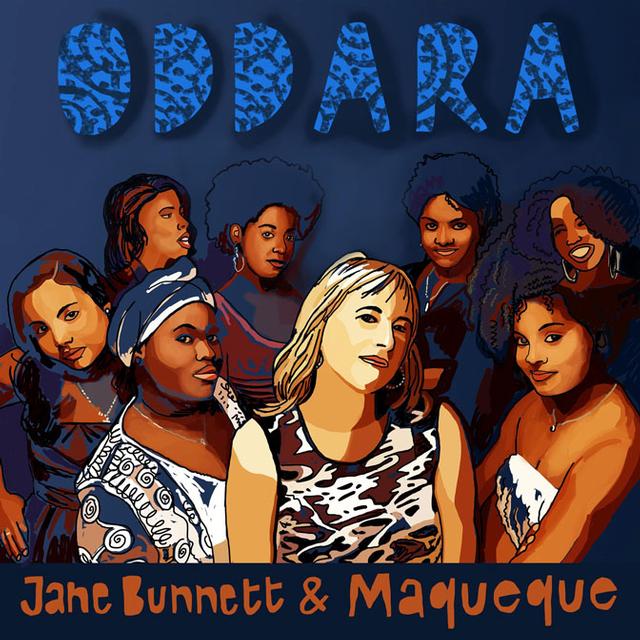 Jane Bunnett & Maqueque
$20.00
Friday
11/04
8:30 pm
Buy Tickets
Dynamic Canadian Saxophonist Leads All Female Cuban Sextet Live at Nighttown!
Playing Music from their brand new CD "Oddara".
Four-time JUNO Award winner, two-time Grammy nominee, and Officer of the Order of Canada, soprano saxophonist/flautist Jane Bunnett & Maqueque is set to release "Oddara" on October 14, 2016 via Linus Entertainment.
Jane Bunnett's continuing quest to seek out and present musical talent untapped and unheard beyond the confines of the island nohas led her down many roads, and it was during a trip 30 years ago to Havana, Cuba she discovered then-unknown musicians and formed the all-star ensemble Maqueque (pronounced "Mah-Keh-Keh", meaning "the energy of a young girl's spirit.") Their 2014 self-titled debut CD was awarded a much-deserved Juno Award for Best Group Jazz Album of the Year.
Jane Bunnett's assembly of all-star Cuban musicians, the sextet which includes herself and five extraordinary young females, ensured a spotlight for their fluid, seamless music. "Everything I've done," Jane says with pride, "has led up to this group, which is the perfect vehicle for now." Maqueque currently includes Yissy Garcia on drums, Dánae Olano on piano, Magdelys Savigne on batá drums and congas, Elizabeth Rodriguez on violin and vocals and Celia Jiménez on bass. Maqueque often features guest stars Melvis Santa on percussion and vocals, as well as Dayme Arocena assisting vocals.
With cover art by Spain's most-famous and successful designers, Javier Mariscal, "Oddara" fills the air with intoxicating spirit of joy and electricity, and live, their shape-shifting enthusiasm is contagious, thrilling audiences in clubs and festivals throughout North America. Their smiling faces and lively attitude radiates their spirit, and speak to their love of performing. And audiences wouldn't have it any other way – Maqueque's fresh, inventive, no-compromise music earned the group a standing ovation at the Kennedy Center, a rare encore at the Chicago Jazz Festival, and four sold out nights at Chicago's legendary Jazz Showcase. Maqueque also received the Premiers Award for Excellence In The Arts this past October and performed in NPR offices where they filmed a session for Tiny Desk Concert series.
Visit Website
Watch Video
---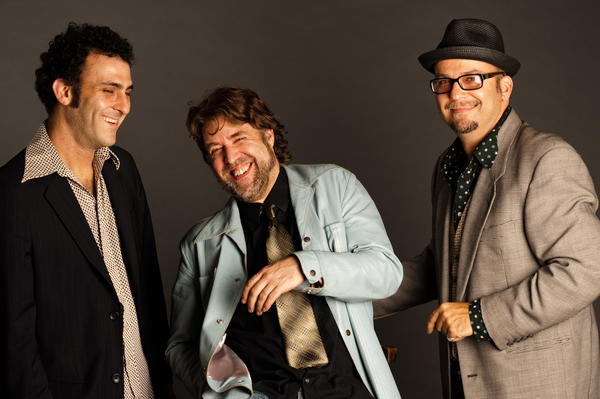 Dred Scott Trio + Tom Scott
$15.00
Sunday
11/06
7:00 pm
Buy Tickets
Cutting Edge NYC based pianist and NE Ohio Native brings his East Coast Based Trio to Nighttown.
Featuring: Dred Scott-piano, Ben Rubin-bass, & Diego Voglino-drums.
Special Guest Opening Act: Tom Scott (Dred's Brother)-piano and vocals.
"The compositions and performances balance heady modernism with accessibility, demonstrating a cheeky playfulness in the process. We need to hear more from this strong, distinct voice." sharrone cohen JAZZ TIMES
Dred Scott Trio (Tuesday) This longtime working band, led by the sly pianist-raconteur Dred Scott, recently released "Going Nowhere" (Ropeadope), a good showcase for its puckish but aggressive take on postbop aerodynamics. The trio's acclaimed weekly residency here has ended, after a productive six years — but this one-nighter kicks off a new one, the last Tuesday of every month. nate chinen, NEW YORK TIMES
The Dred Scott Trio gives off an intimate, anything-can-happen vibe...sometimes swinging hard and sometimes careening out of control. The feeling of ramshackle spontaneity...is something of a front for sophisticated, multi-segmented piano trio compositions. Philip Booth, RELIX
"Pianist Dred Scott uses an irreverent veneer to disguise old-fashioned jazz scholarship, which buttresses his rich, well-rounded intonation and flair for phrasing." brit robson EMUSIC
"Dred Scott plays the kind of piano that gets you pussy, and not just suburban mom pussy, I am talking chic statuesque broads that know about art, literature and who order off the menu when they go to popular eateries, cause they have it like that.....a sensual and smooth brand of piano that dabbles at hints of darkness. It conjures up a classic kind of sensibility, of a manhood oft talked about in classic novels but rarely seen in real life. It is beautiful beyond words." tim baker SYFFAL
"Dred Scott has a highly abusive relationship with his piano. One minute he's in a furious rage, poking, jamming and slapping the keys around like a coked-up mobster. Then, after cooling down a bit, he's apologizing with tender ticklings and delicate caresses, trying to convince each key that he's sorry and he'll change. But no matter how bad it gets, sooner or later they always come back to each other. Plus, one listen to the fusion of rock, funk and hip-hop-laced jazz that comes out of their union proves that dysfunctional relationships are often the most exciting." curtis cartier, SANTA CRUZ METRO
"The hard-swinging group never gets too deep, which might actually be a good thing: Their music has the buoyant groove of gospel and the charming shuffle of the Big Easy on parade." NEW YORK MAGAZINE
Visit Website
Watch Video
---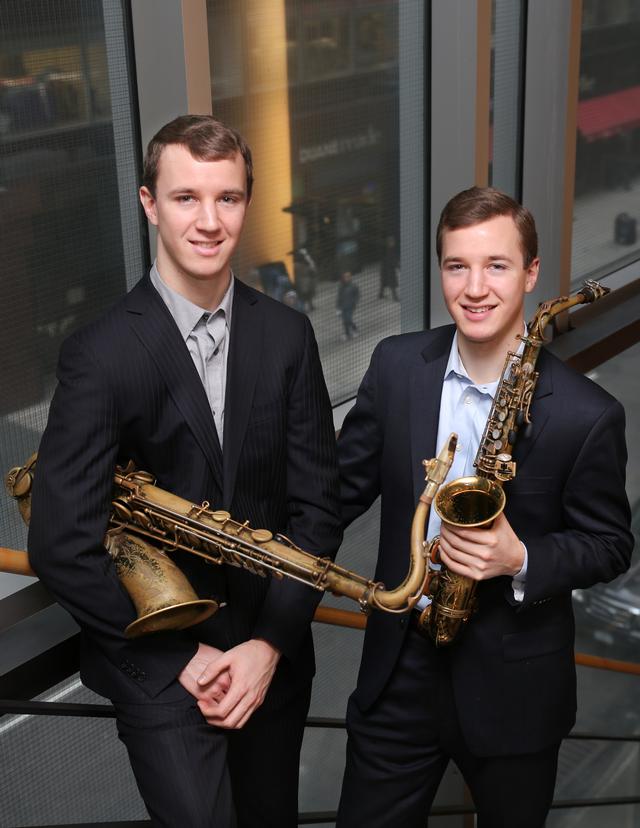 Peter & Will Anderson Trio
$20.00
Friday
11/11
8:30 pm
Buy Tickets
Rapidly Rising Jazz Stars, and Brothers, both playing Sax and Clarinet bring their Unique Trio Arrangements Live at Nighttown!
Featuring: Peter Anderson-sax & clarinet, Will Anderson-sax & clarinet, & Alex Wintz-guitar.
Virtuosos on clarinet and saxophone," (New York Times) Peter and Will Anderson are one of the most extraordinary set of brothers performing music today. They're known for their unique renditions of classic jazz standards and innovative original music. Hailing from Washington, DC, Peter and Will moved to New York City as teenagers to attend Juilliard. They've performed with the Jimmy Heath Big Band, Lincoln Center Jazz Orchestra, Vanguard Orchestra, Wycliffe Gordon, Cecile McLorin Salvant, Paquito D'Rivera, Kenny Barron, Bob Wilber, and Albert "Tootie" Heath.
Peter and Will have headlined at The Blue Note, Jazz at Lincoln Center, The Kennedy Center, New Orleans Jazz Festival, Sarasota Florida Jazz Festival, South Carolina's Jazz Corner, Seattle's Triple Door, Miami-Dade's Cultural Arts Center, DC's Blues Alley, Oklahoma Jazz Hall of Fame, and Arizona Music Festival. Their ensemble has performed in over 35 U.S. States, toured Japan, and featured four times in NYC's famed "Highlights in Jazz" series, alongside Lou Donaldson, Ken Peplowski, and Warren Vache. As guest clinicians, Peter and Will have visited Temple University, Xavier University, University of South Florida, University of Central Oklahoma, Florida State University, Ohio State University, Michigan State University, University of Scranton and others.
Peter and Will's debut recording from 2012, Correspondence, features Kenny Barron and was listed in Vanity Fair magazine alongside Miles Davis in "Four New Releases to Make You Love Jazz." Their recent release was called by the Washington Post, "imaginatively unfolding in ways that consistently bring a fresh perspective to classic jazz tunes." The Anderson's newest album, Deja Vu, features Albert "Tootie" Heath and was called "a burner that reveals the band's cohesiveness and spirit" by Mike Joyce in JazzTimes. In 2016, they gave a duo performance of "Lotus Blossom" on Garrison Keilor's Prairie Home Companion. Peter and Will endorse D'Addario woodwind products and Selmer saxophones.
Visit Website
Watch Video
---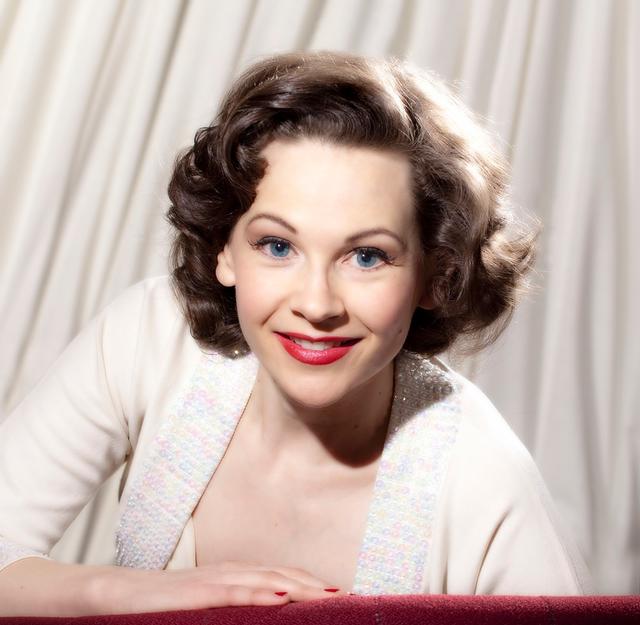 Joan Ellison in Get Happy! Judy Garland 1944-'54
$20.00
Sunday
11/13
7:00 pm
Buy Tickets
Vocal Virtuoso Joan Ellison celebrates Musical Theater Icon Judy Garland live at Nighttown!
Featuring: Joan Ellison-vocals, Jason Aquila-piano. Co-written and directed by Mark Flanders.
With Special Guest opening act: Adriana Holst.
In this cabaret-style concert, Joan Ellison shines a spotlight on the musical and personal life of Judy Garland from her star turns in Meet Me in St. Louis and Easter Parade, to the termination of her contract at MGM, to her dramatic comeback as a concert artist and triumphant return to the big screen in A Star Is Born. Between "The Boy Next Door" in 1944 and "The Man That Got Away" in 1954, the hit tunes performed in authentic arrangements based on the originals include "I Love a Piano," "Johnny One-Note," "Get Happy," "The Palace Medley" "The Trolley Song," "If You Feel Like Singing, Sing," "Look for the Silver Lining," "On the Atchison, Topeka, and the Santa Fe," "You Made Me Love You," "I Got the Sun in the Morning," "Rock-a-Bye Your Baby," and the unrecorded song written for Judy in The Barkleys of Broadway, "There Is No Music."

Reviews
For a singer who's been obsessed with Judy Garland since childhood, who is Judy-esque in appearance, and who's a near voice double for her idol, the path is clear: Don't fight it. Thus, Joan Ellison's cabaret homage to Garland proved to be a captivating evening of song…The voice is big and clear with plenty of range. Ellison can belt with the best of them, [and] is very personable and utterly likeable...New York deserves to see and hear more of Joan Ellison. Marilyn Lester, Cabaret Scenes
...Rare combination of artist, archivist, and arranger…Michael Feinstein
Ellison is all freshness, vulnerability, and charm, singing up a storm (and, yes, a rainbow)…The singer brings a keen blend of vocal splendor and verbal crispness to every musical moment. She inhabits the texts as if living them anew. Donald Rosenberg, The Plain Dealer
Opening Artist Adriana Holst
Adriana Holst has had a passion for music and performance for every one of her 15 years on this planet. At the tender age of 6, Adriana performed her first solo set as "The Broadway Kid" at the Taste of Cleveland. As a member of the Singing Angels Chorus, she has performed at The Cleveland Playhouse, NYC's Lincoln Center and at the United Nations in Geneva Switzerland. Most recently, she played Molly Aster at the Weathervane Theatre production of Peter and the Star Catcher, Dorothy in a reading of The Wizard of Oz and Jane Eyre in a reading of Jane Eyre, both at the Lantern Theatre. "I love Broadway musicals and popular music, but nothing moves me like an America Songbook classic – the storytelling, the lyrics, and, of course, the music transports me to a different time and place. I'm thrilled to have the opportunity to open for the amazing Joan Ellison at Nighttown; a master performer at a Cleveland musical institution."
Visit Website
Watch Video

Planning a
reception,

wedding,

b

usiness
meeting,
graduation, birthday or B'nai Mitzvah?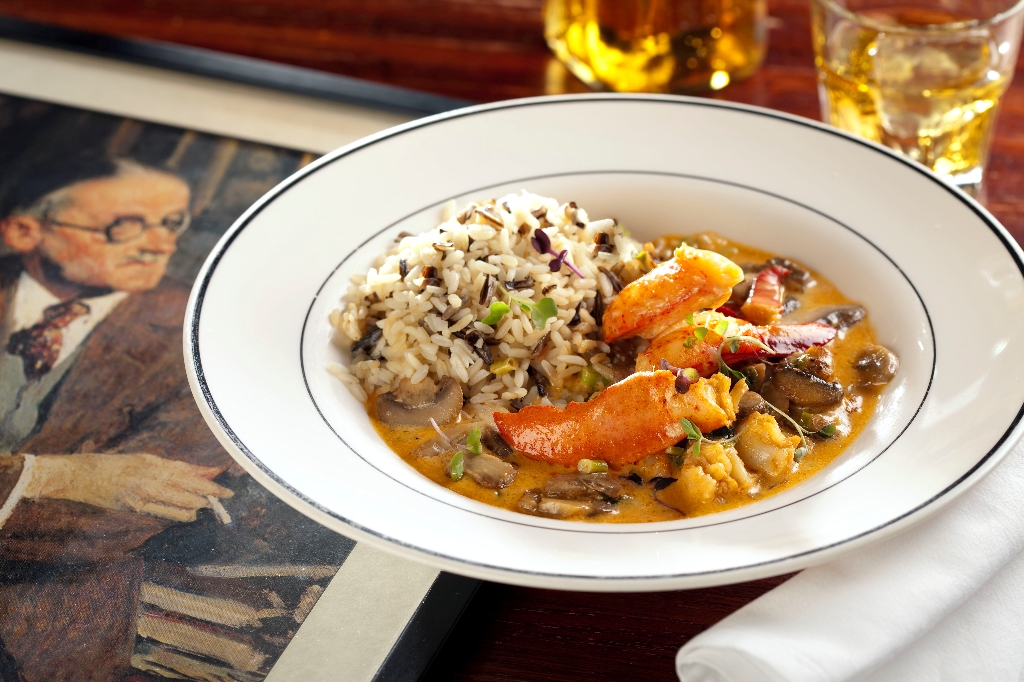 . . . . . . . . .think Nighttown!

We give you the best package in town at a price that won't break the bank. And everything is included at no extra charge. Our experience is as accommodating as our atmosphere. Private function spaces from 20 - 150. Valet parking available.
To book your party, call Brendan Ring directly at

216-952-9133
Nighttown uses Yamaha Pianos exclusively


For more information about the

Yamaha C-7

,
The New

Avant

Grand Piano or any of the Yamaha pianos,
Please contact Classic Pianos-Akron/Cleveland at 216-831-1600
Nighttown drums provided by




www.fortunedrums.com
Nighttown/JWP graphic designer
Kathy Kelly
216-941-5439



Gerry Paluck RPT

Registered Piano Tuner/Technician

(216) 346-9308
www.gerrythetuner.com
Looking for great music
on the radio
and the web?

Check out the
Nighttown / Jim Wadsworth Productions
Radio Guide. Updated 10/10/15

Radio List (in pdf)
Thanks to
Bruce Amsel
for
compiling and keeping the list up to date!!!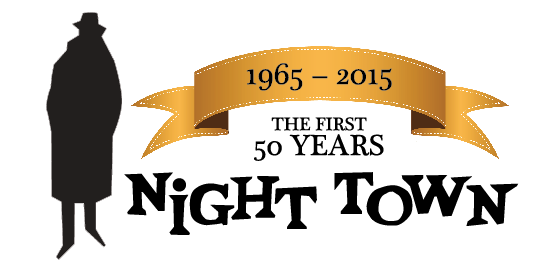 12387 Cedar Road (top of Cedar Hill)
Cleveland Heights, OH
216-795-0550
No need to make an additional table reservation -
it's already included with your concert tickets!!
www.nighttowncleveland.com
Map to
N
ight
t
own
Producers of All the Great Music at Nighttown
Call us for Music for your Private Event
216-721-5624 jwadsworth@aol.com
www.jwpjazz.com

To Purchase Concert Tickets

No need to make an additional table reservation -
it's already included with your concert tickets!!








"Late Night at Nighttown"
Fridays Moss Stanley on piano 10:30PM - 1:00AM No cover
Saturdays Jackie Warren on piano 10:30PM - 1:00AM No cover






Tuesday, Oct. 25 Abdou Mboup & Mwatabu Okantah/Vince Robinson/Jazz Poets 7 PM $15.
From Sennegal, West Africa! Percussionist, vocalist, and multi instrumentalist Abdou Mboup returns to Nighttown playing Solo, and more! As featured with Joe Lovano, The Tom Tom Club, Joe Zawinul, and many others!
Poet and spoken word artist Mwatabu Okantah w/Vince Robinson & Jazz Poets complete this special Double Bill!
Featuring: Mwatabu Okantah-voice/spoken word, Vince Robinson-keyboards/spoken word, Derrick James-electric bass, & Chuck Orange-drums.



Thursday, Oct. 27 Mark Russo Quintet / Tribute to Kenny Dorham & Blue Mitchell 8 PM $10.
North Coast Trumpeter pays tribute to Hard Bop Legends Kenny Dorham & Blue Mitchell live at Nighttown!
Featuring: Mark Russo-trumpet and leader, Tim McDonald-sax, Dan Bailey-piano, Alan Gleghorn-acoustic bass, & Ricky Exton-drums.



Friday, Oct. 28 Helen Welch 8:30 PM $20.
CD Release Party! Vocalist Extraordinaire Helen Welch plays music from her brand new CD "Spellbound".
Featuring: Helen Welch-vocals and leader, Joe Leeman-piano, Bryan Thomas-acoustic bass, Joe Parker-guitar, & Anthony Taddeo-drums.



Saturday, Oct. 29 Danny Lerman with Forecast 8:30 PM $20.
Contemporary Jazz Saxophonist Danny Lerman teams up with North Coasts leading Contemporary Jazz Group Forecast for exciting night at Nighttown!



Sunday, Oct. 30 Caroline Davis & Caili O'Doherty Quartet 7 PM $15.
Rising Saxophonist & Pianist from NYC play cutting edge and original modern jazz live on stage at Nighttown!
Playing music from new CD's by Caroline Davis, "Doors (Chicago Storylines), & Caili O'Doherty, "Padme", and More!!
Featuring: Caroline Davis-sax, Caili O'Doherty-piano, Cory Cox-drums, & Aidan Plank-acoustic bass.



Thursday, November 3 Hal Walker 8 PM $15.
Singer/Songwriter, Multi-Instrumentalist, and Musical Explorer from Kent, Ohio debuts Music from his new CD "Life Wonderful" Live at Nighttown!



Friday, November 4 Jane Bunnett & Maqueque 8:30 PM $20.
Dynamic Canadian Saxophonist Leads All Female Cuban Sextet Live at Nighttown!
Playing Music from their brand new CD "Oddara".



Sunday, November 6 Dred Scott Trio + Tom Scott 7 PM $15.
Cutting Edge NYC based pianist and NE Ohio Native brings his East Coast Based Trio to Nighttown.
Featuring: Dred Scott-piano, Ben Rubin-bass, & Diego Voglino-drums.
Special Guest Opening Act: Tom Scott (Dred's Brother)-piano and vocals.



Friday, November 11 Peter & Will Anderson Trio 8:30 PM $20.
Rapidly Rising Jazz Stars, and Brothers, both playing Sax and Clarinet bring their Unique Trio Arrangements Live at Nighttown!
Featuring: Peter Anderson-sax & clarinet, Will Anderson-sax & clarinet, & Alex Wintz-guitar.



Sunday, November 13 Joan Ellison in Get Happy! Judy Garland 1944-'54 7 PM $20.
Vocal Virtuoso Joan Ellison celebrates Musical Theater Icon Judy Garland live at Nighttown!
Featuring: Joan Ellison-vocals, Jason Aquila-piano. Co-written and directed by Mark Flanders.
With Special Guest opening act: Adriana Hoist.


###