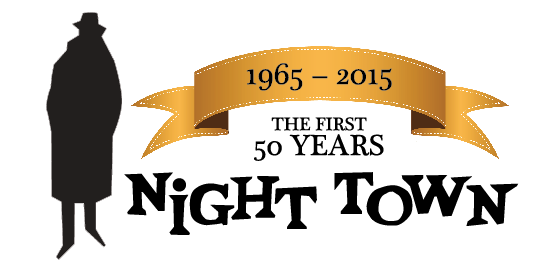 great dining | great music

12387 Cedar Road (top of Cedar Hill)
Cleveland Heights, OH
216-795-0550

www.nighttowncleveland.com
Map to Nighttown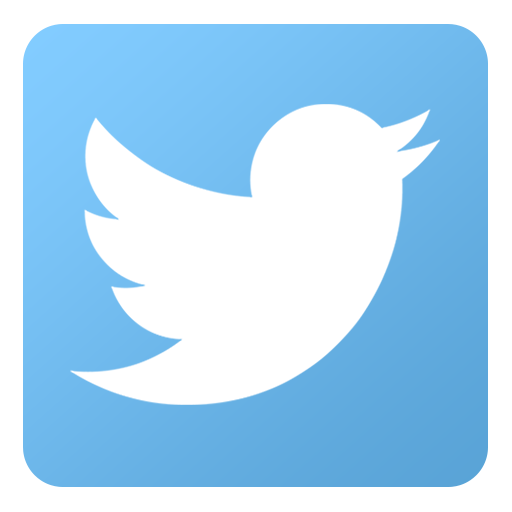 To Purchase Concert Tickets

No need to make an additional table reservation -
it's already included with your concert tickets!!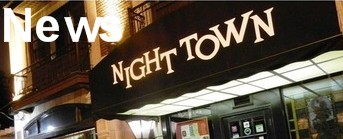 ---
New Shows Recently Added




10/06 Water Seed
10/07 "Spero Plays Nyro" / A Tribute to Laura Nyro
10/09 Gabriel Alegria & Afro Peruvian Sextet
10/13 Paquito D'Rivera & John DiMartino Trio play Billy Strayhorn
10/15 Mike Bono & Natalie Cressman
10/16 Tony Cuda & His Jazz Cats
10/19 Moutin Factory Quintet
10/20 Brian Charette Trio + Benny Sharoni
10/21 Dominick Farinacci Quintet
10/22 Morgan Mecaskey, Gretchen Pleuss, Hallie Sinclair, Haley Margaret

---
"Late Night at Nighttown" ** Every Week **

Fridays
Moss Stanley
on piano 10:30PM - 1:00AM No cover
Saturdays
Jackie Warren
on piano 10:30PM - 1:00AM No cover
Nighttown Newsletter

Click he
re to sign up for the Nighttown newsletter. Subscribers receive advance notice and discounts to many of the shows.
Nighttown
Tickets

and Seating Policy

To purchase tickets click here, Do not make an additional table reservation - it is already included with your purchased tickets. All seats are General Admission. All seating is based on the time that you arrive for the show and based on how many people are in your party and where we have tables of that size. You may be sharing a table with other people.

---
Nighttown Student Discount Policy
Students up to age 26 are 1/2 off the regular price. Student priced tickets are only available the night of the show, are available only at the door, and are subject to availability. Students must have a photo ID from a generally-recognized high school, college or university. Full-paying ticket holders get priority on admission and seating. Certain select shows have no discount based on arrangements with the artist. On evenings when there are two shows (i.e. shows at 7 & 9PM), the discount is only good for the second show. Students under the age of 18 must be accompanied by an adult paying full price in order to be eligible for the discount.

---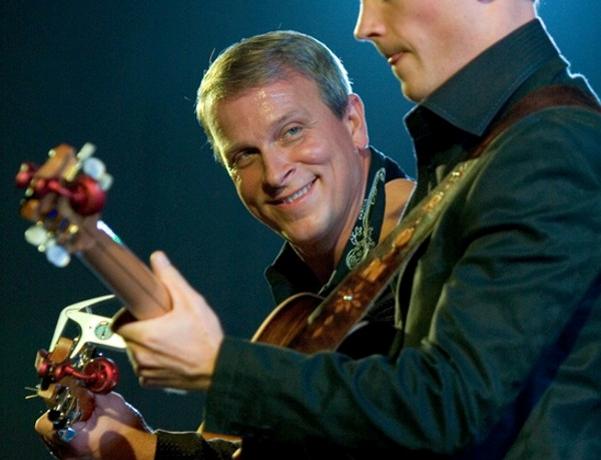 Loren & Mark
$20.00
Thursday
9/29
8:00 pm
Buy Tickets
International Guitar Duo & associates of Tommy Emmanuel, Loren Barrigar (Syracuse, NY) & Mark Mazengarb (New Zealand).
"Fresh and Exciting… these guys ROCK!!"
Tommy Emmanuel, Australian guitar virtuoso
Loren and Mark first met in 2005 when they spent a few days working with the great Tommy Emmanuel at Jorma Kaukonen's Fur Peace Ranch guitar camp. Mark was a college kid, just completing his degree in classical guitar at the University of North Carolina; Loren was already a seasoned performer, but it was his first serious look at acoustic guitar. After the workshop, Mark visited Loren and they spent some time picking guitar – and picking each other's brains.
In 2009 they met again in Nashville at the Chet Atkins Appreciation Society (CAAS) convention, an international gathering of hundreds of guitarists. That set the stage for the 2010 CAAS convention where they were on the schedule of performers. Though they were not originally listed to play on the big Saturday night finale, they were added to the show due to popular demand from those who heard them throughout the week.
Loren and Mark's varied repertoire of original and arranged music consists of stunning guitar duets as well as songs, giving them a wide appeal.
Their music is influenced by Bluegrass, Jazz and Western; their style of guitar playing is largely built upon the thumb-picking techniques pioneered by guitar greats Merle Travis, Chet Atkins and Jerry Reed, and their songs feature Lorens superb vocals and some beautiful harmonies from Mark.
Barrigar and Mazengarb have toured extensively in both the USA and in Europe, and their fan base is rapidly expanding. They recorded their first album together the summer of 2011 which won a SAMMY (Syracuse Area Music Awards) for Best Album at the Northeast Music Industry Conference, and their second album Onward also won a SAMMY. The title track 'Onward' won first place at the International Acoustic Music Awards (IAMA) for Best Instrumental. Their most recent album is live from their 2013 tour of Europe
Loren and Marks live performances feature not only their spectacular technical grasp of the guitar, but also their outstanding musicality and ability to be spontaneously creative. The interaction between the two musicians is as much a feature of their shows as is the world-class guitar playing that they both display.
Visit Website
Watch Video
---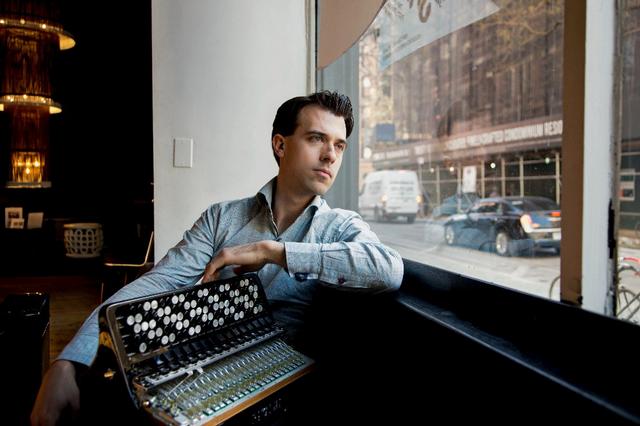 Julien Labro Quartet
$20.00
Friday
9/30
8:30 pm
Buy Tickets
From France/NYC/Detroit! Master of the Accordion from the Hot Club of Detroit leads exciting new Quartet live at Nighttown!
Featuring: Julien Labro-accordion, Jon Dixon-piano, Jordan Schug-acoustic bass, Jesse Kramer-drums.
Boundary breaking and eclectic, the Julien Labro Quartet escapes easy classification with its unique musical language and blend of improvisation and artistry that draws from each individual musician's diverse background and musical roots. Inspired by music from around the world and across a myriad of genres, spanning jazz, classical, world and even folk music, the JLQ have crafted a refreshingly genre-bending, multilayered contemporary voice, rich with harmony, rhythm, and spontaneity that sets them indescribably apart.
Under the direction of world renown accordionist/bandoneónist Julien Labro, the quartet masterfully weaves together a diverse range of musical traditions while never forgetting that music is meant to be enjoyed.
Visit Website
Watch Video
---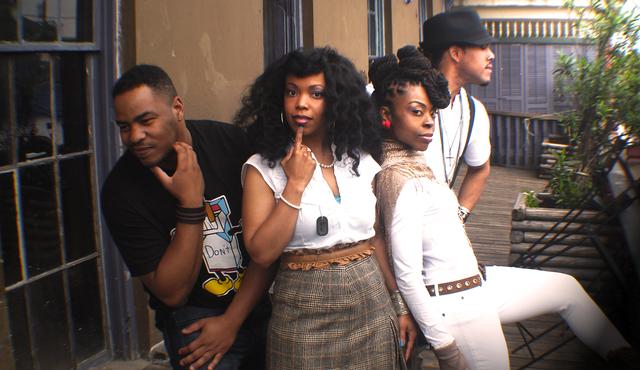 Water Seed
$15.00
Thursday
10/06
8:00 pm
Buy Tickets
Exciting 8-piece band from New Orleans with vocals & horns play Funk, Second Line, & then some Live at Nighttown!
Future Funk Stars - New Orleans own Water Seed has been creating a buzz all over the band's hometown of NOLA with one of the most dynamic funk shows on the circuit.
George Porter has critiqued the band by saying "Water Seed gives me hope".
A band built on the jazz and funk tradition that single handedly shaped popular music, Water Seed has become one of the prevalent future funk fusion bands daring to keep audiences on the dance floor while romancing the ears of the most advanced jazz purist.
They have been called a "fresh mixture of the Hot 8 Brass Band meets The Meters".
Known for their high-energy marathon performances, Water Seed has commanded some of the most impressive stages across the country. Their latest 2 projects have debut in the top 40 on the iTunes jazz charts and their relentless touring schedule continues to gain momentum keeping the band's diverse fan base wanting more with every stop. Powered by a seamless rhythm section. Enforced by an agile horn section. Topped with a demanding vocal performance and front line, Water Seed will funk any audience right out of their seats.
Visit Website
Watch Video
---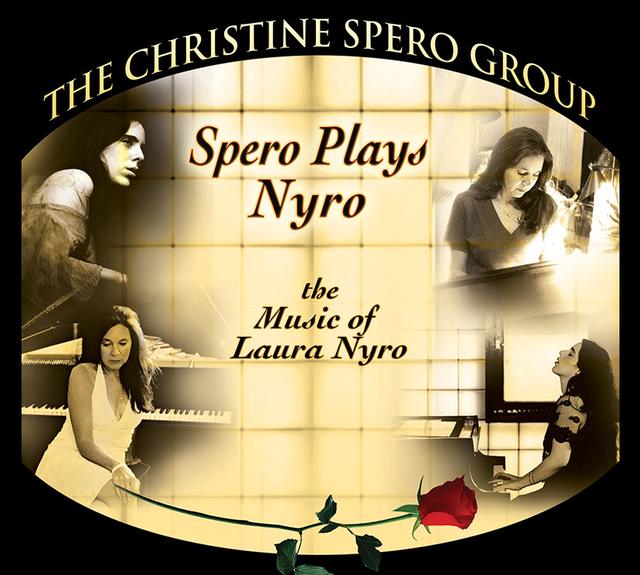 "Spero Plays Nyro" / A Tribute to Laura Nyro
$20.00
Friday
10/07
8:30 pm
Buy Tickets
Pianist & Vocalist Christine Spero pays tribute to Laura Nyro playing selections from her new CD "Spero Plays Nyro". With Elliot Spero on percussion and sax.
In this heartfelt and moving tribute to Laura Nyro, one of the greatest and most covered songwriters of the 20th century, pianist, singer Christine Spero and her group take the listener on an unforgettable journey through some of Laura's most memorable songs.
Spero Plays Nyro reminds us that Laura's music is poignant and timeless. The arrangements are hip, the vocals are beautiful, the musicianship is stellar. The exquisite arrangements are true to Laura's originals but with many sweet creative touches, beautifully interpreted in the group's own distinct style. Christine has fully recaptured Laura's spirit and passion with beautiful renditions running the breadth and depth of Laura's emotions. Drummer Peter O'Brien and bassist Scott Petito create a rhythm section that keeps the music driving and steady but never imposing. Saxophonist/percussionist, Elliot Spero, adds excellent sax solos, flutes and multiple percussion accents. In February 2015 the group released their latest Cd, Spero Plays Nyro.
Christine Spero, Winner and Finalist of the USA Songwriting Competition Jazz/category, had her start in the music business as a teen with legendary producer Don Kirschner and Neil Sedaka. She earned numerous accolades for her melodic, emotionally powerful and soulful writing and performing and her two Cds, "We Call it Music" and "My Spanish Dream" have received strong press from USA Today, Long Island Newsday, Billboard, JazzTimes, JAZZIZ, All About Jazz, Time Out New York, The Village Voice, Chronogram, Albany Times Union, Kingston Freeman. TCSG has shared the stage with Kevin Eubanks. Felicia Collins, Doc Gibbs, Steve Katz of Blood Sweat and Tears, John Sebastian, Melanie, Jerry Marotta, Kim Waters, Walter Beasley, Ray Vega, The Woody Herman Orchestra, Bobby Matos.
Quotes:
"Christine Spero and I shared a bill and I knew that she was doing a tribute to my old friend Laura Nyro, but I wasn't prepared for just how amazing Christine's performance turned out to be. She was able to
channel Laura with all the feeling and intelligence that the music warranted, but, at the same time, made Laura's music her own."
- Steve Katz (Blood, Sweat and Tears and the Blues Project)
"Christine can play and sing Laura's songs like few others. I'm so glad she did such a beautiful job with my sister's music" -
- Jan Nigro - brother of Laura Nyro
"You do this so good!"
- John Sebastian
" Excellent work and obviously a labor of love".
- Felix Cavaliere
Visit Website
Watch Video
---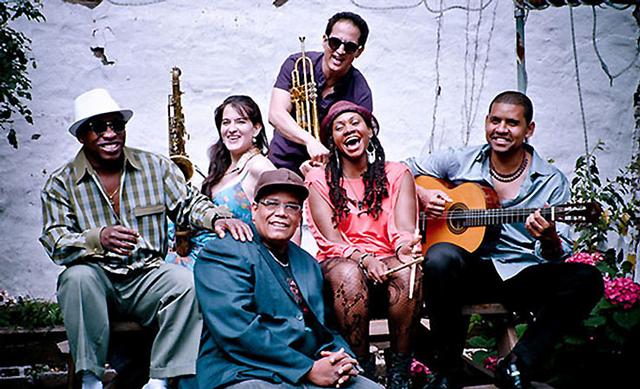 Gabriel Alegria & Afro Peruvian Sextet
$20.00
Sunday
10/09
7:00 pm
Buy Tickets
Direct from Peru! Dynamic Trumpeter leads Sextet for hot night of Latin Jazz at Nighttown!
"Incredible! We Americans sometimes have a bastardized idea of Latin Music. It is great to get this information straight from the source and presented the way it is supposed to be." –Christian McBride

"Every once in a while there comes a musician who, when playing his or her chosen instrument, seems to carry within a vital life-force that is irrepressible. Nuevo Mundo, abounding in energy and innovation could very well be one of the most memorable musical testaments to the meeting of jazz and its seeming alter-ego Afro-Peruvian music." - Latin Jazz Network

These musicians have a very strong local and regional following including fans from New York City that have traveled as far as Perú to see them perform. They also have received rave reviews in The New York Times, The Wall Street Journal, Time Out New York, Los Angeles Times, Downbeat Magazine, and the use of the band's image on 300,000 McDonald's publicity trays confirms the Afro-Peruvian Sextet's current impact on the international music world. Highlights from the press include the following:

"Sharp new album!" - The New York Times
"An immersion in the black music of Peru's coastal regions." - Time Out New York
"A fascinating glimpse into how jazz is fusing with regional music around the world" - LA Weekly
"Wonderful hand percussion and stickmanship" - DOWNBEAT Magazine
"A new chapter in the history of Latin Jazz" - Rifftides

Afro-Peruvian jazz music is the most recent expression to come from South America's rich cultural and musical heritage. The band culls its repertoire from four chart-topping albums that soared to the top of World Music and Jazz Charts in North America. High-energy execution of African rhythms from coastal Perú constitutes the centerpiece of each Afro-Peruvian Sextet performance. The musicians use the quijada (jaw-bone of a donkey), the Peruvian cajón (box drum) and flashy passages of zapateo dancing in performance.
Visit Website
Watch Video
---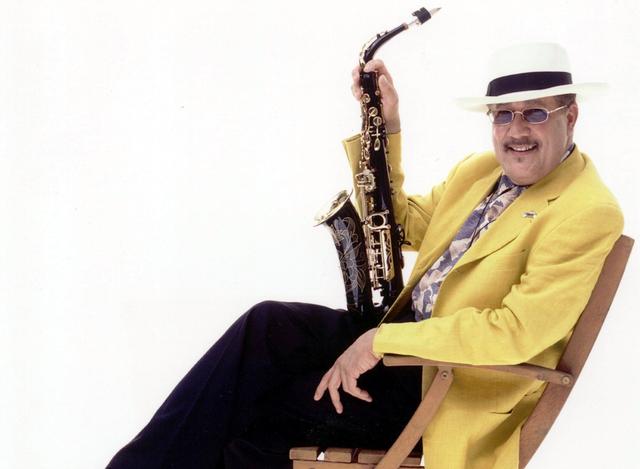 Paquito D'Rivera & John di Martino Trio play Billy Strayhorn
$40.00
Thursday
10/13
8:00 pm
Buy Tickets
Cuban Music Legend and Muliti Reed Artists Paquito D'Rivera teams up with Dynamic Pianist John di Martino & Trio in Salute to Billy Strayhorn.
Featuring: Paquito D'Rivera-sax & clarinet, John di Martino-piano, Boris Kozlov-acoustic bass, & Mark Taylor-drums. Playing Classic Billy Strayhorn and Ellington repertoire.
Paquito D'Rivera defies categorization. The winner of fouteen GRAMMY Awards, he is celebrated both for his artistry in Latin jazz and his achievements as a classical composer.
Born in Havana, Cuba, he performed at age 10 with the National Theater Orchestra, studied at the Havana Conservatory of Music and, at 17, became a featured soloist with the Cuban National Symphony. As a founding member of the Orquesta Cubana de Musica Moderna, he directed that group for two years, while at the same time playing both the clarinet and saxophone with the Cuban National Symphony Orchestra. Additionally, he was a founding member and co-director of the innovative musical ensemble Irakere. With its explosive mixture of jazz, rock, classical and traditional Cuban music never before heard, Irakere toured extensively throughout America and Europe, won several GRAMMY nominations (1979, 1980) and a GRAMMY (1979).
His numerous recordings include more than 30 solo albums. In 1988, he was a founding member of the United Nation Orchestra, a 15-piece ensemble organized by Dizzy Gillespie to showcase the fusion of Latin and Caribbean influences with jazz. A GRAMMY was awarded the United Nation Orchestra in 1991, the same year D'Rivera received a Lifetime Achievement Award from Carnegie Hall for his contributions to Latin music. Additionally, D'Rivera's highly acclaimed ensembles- the Chamber Jazz Ensemble, the Paquito D'Rivera Big Band, and the Paquito D'Rivera Quintet are in great demand world wide.
John di Martino
Composer, Arranger, Pianist, John di Martino has recorded many CD's for Venus Records with his "Romantic Jazz Trio". Noted for his versatility, John has performed and recorded with such notables as Kenny Burrell, James Moody, Joe Lovano, David "Fat Head" Newman, Pat Martino, Paquito D'Rivera and Houston Person.
Mr. di Martino is a sought after musical director and has accompanied Jon Hendricks, Diane Schurr, Kelly Smith and Billy Eckstine. John's talents as arranger and pianist can be heard on recordings with vocalists: Gloria Lynn, Grady Tate and R & B artists Joe Thomas and Chico DeBarge.
Billy Strayhorn
If you are familiar with the jazz composition, "Take the A Train," then you know something about not only Duke Ellington, but also Billy "Sweet Pea" Strayhorn, its composer. Strayhorn joined Ellington's band in 1939, at the age of twenty four. Ellington liked what he saw in Billy and took this shy, talented pianist under his wings. Strayhorn became essential to the Duke Ellington Band; arranging, composing, sitting-in at the piano. Billy made a rapid and almost complete assimilation of Ellington's style and technique. It was difficult to discern where one's style ended and the other's began.
Some of Strayhorn's famous compositions are: Chelsea Bridge, Day Dream, Johnny Come Lately, Rain Check, Clementine, and Lotus Blossom.
Visit Website
Watch Video
---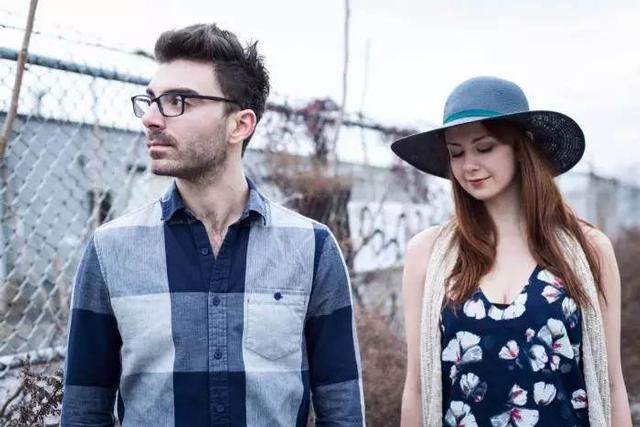 Mike Bono & Natalie Cressman
$20.00
Saturday
10/15
8:30 pm
Buy Tickets
Rising Stars form Exciting Duo for Showcase on Nighttown Stage!
CD Release event for their new album "Etchings in Amber".
Featuring: Mike Bono-guitar, & Natalie Cressman-vocals & trombone ( From Trey Anastasio's Band).
A collaborative duo since 2014, trombonist and vocalist NATALIE CRESSMAN and guitarist MIKE BONO have developed a repertoire of vibrant and intricate originals that incorporate a multitude of genres. With its mix of jazz with folk and indie rock, the genre-bending music is complex yet very approachable. Cressman's voice has an alluring smoky quality, and her singing style comes out of the tradition of vocal jazz but with a distinctly contemporary feel. Bono is an accomplished arranger and improviser.
Besides playing with their own bands, Cressman and Bono having been honing their duo chops for a while with regular performances in NYC. The duo recorded their debut album, ETCHINGS IN AMBER, in October of 2015 at The Bunker in Brooklyn, NY. The project was mixed by Nick Rives at Capitol Records in Los Angeles and mastered by Kevin Reeves at Sterling Sound in New York City. The 9 songs, featuring the intimate instrumentation of voice and acoustic guitar, combine Bono's harmonic stylings with Cressman's soulful storytelling. With Cressman's and Bono's strong musicianship and
intricate but highly accessible compositions, ETCHINGS IN AMBER shows that the future of jazz is in good hands.

About Natalie Cressman
Raised in an eclectic musical household in San Francisco, Natalie Cressman has only continued to diversify and expand her musical universe. Natalie decided to pursue a career as a trombonist when she suffered a foot injury in high school after many years of studying ballet. Cressman moved to New York in 2009 to study at the Manhattan School of Music, and the following year was enlisted by jam band pioneer Trey Anastasio for his touring band. Cressman has spent much of the last six years touring the jam band circuit while also performing with jazz luminaries Nicholas Payton, Wycliffe
Gordon, and Peter Apfelbaum. She currently tours around the East Coast with her own band and as a sideman for several other groups. ETCHINGS IN AMBER is her third CD, following Turn The Sea in 2014 and Unfolding in 2012.

About Mike Bono
Mike Bono is a NYC-based, sought after guitarist, composer, and teacher. He plays regularly around the city, and has performed at places such as Carnegie Hall, Town Hall Theater, Birdland, The Blue Note, The Bar Next Door, and Joes Pub, amongst others. He has also toured internationally as a leader and sideman in over 10 countries in Europe, and most recently, at the Cape Verde Kriol Jazz Festival in Africa. Mike has performed with a wide variety of artists such as Erykah Badu, Chris Cheek, Andra Day, Dayna Stephens, Julian Lage, Dick Oatts, Aloe Blacc, Leon Bridges, and Rich Perry, to name a few. ETCHINGS IN AMBER is his second release, following From Where You Are, with special guest Julian Lage, in September 2013.
http://www.nataliecressman.com/ :: http://www.mikebonomusic.com
Watch Video
---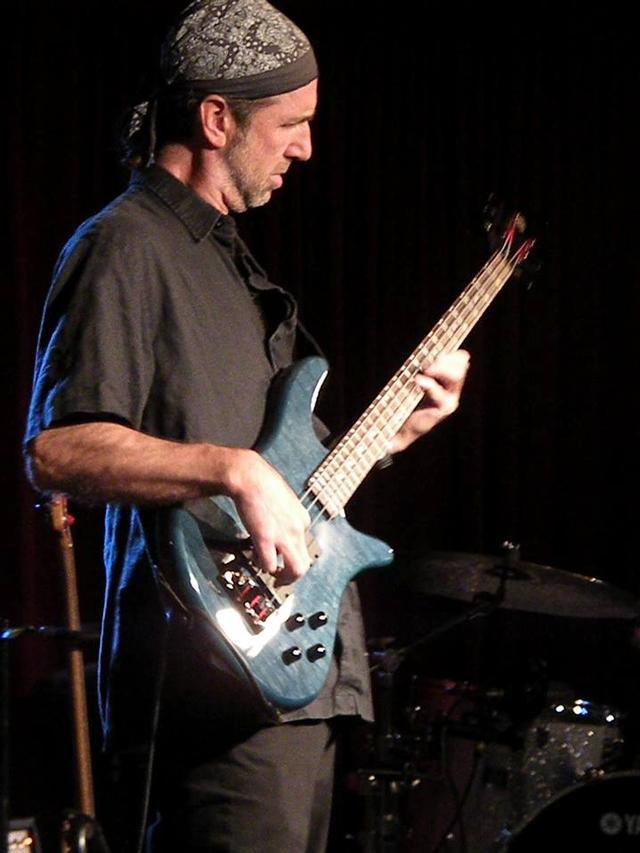 Tony Cuda & His Jazz Cats
$10.00
Sunday
10/16
7:00 pm
Buy Tickets
CD Release Concert!
Bassist leads All-Star North Coast Contemporary Jazz Group featuring: Tony Cuda-electric bass, leader, & composer, Chris Cuda-guitar, Dan Maier-piano & keys, Dave Kasper-sax, & Carlos Kincaid-drums + Special Guests!
Tony Cuda is a bass player and composer. He is a graduate of Cleveland Hts High. Tony attended Berklee College of Music in Boston for 3 years in the late 1970's and received a Masters degree from John Carroll University in education. His musical influences include Weather Report, Chic Corea, Mahavishnu Orchestra, Miles Davis, Yes, King Crimson and many others. As part of CuDa, RenKo & CuDa, the band released 3 CD's and performed as an opening act for many international artists.
Dan Maier attended Berklee School, New England Conservatory, and studied jazz piano with Lennie Tristano, Jaki Byard, Ran Blake. In NYC, Dan was a member of Blood, Sweat, and Tears, and toured with Philip Glass and Woody Herman. In Cleveland, Dan plays at the jazz club, Nighttown, where he recently led trios for Cheryl Bentine of Manhattan Transfer, Nicole Henry, Alexis Cole, Jackie Ryan, and Ann Hampton Callaway.
Chris Cuda is a self-taught acoustic/electric/synth guitarist. Chris has a new release coming out this year with Kip Reed (Bass), Steve Renko (Drums), as well as other guests. Chris has recorded and/or performed with David Thomas (Rocket From The Tombs & Pere Ubu), Horns & Things, Sonny Geraci (The Outsiders), Len Berry, Tommy Roe, Freddy "Boom Boom" Cannon, Leslie Gore, Billy J. Krammer, The Shangri-La's, Gilby Clarke (Guns & Roses, MC5, Heart), and Chris's primary band - CuDa RenKo CuDa since 2006.
Visit Website
Watch Video
---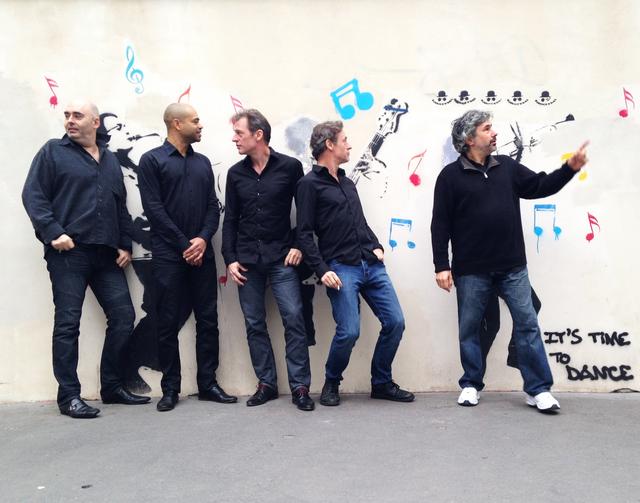 Moutin Factory Quintet
$20.00
Wednesday
10/19
7:00 pm
Buy Tickets
From Paris & NYC! Twin Brothers Francois & Louis Moutin lead cutting edge All-Star Quintet! CD release event for new album "Deep" releasing in September.
Featuring: Francois Moutin - acoustic bass, Louis Moutin - drums, Manu Codjia - guitar, Jean Michel Pilc - piano, & Christophe Monniot - saxophones.
"In the course of recording three albums withits current lineup, the Parisian powerhouse of
brothers François and Louis Moutin's Reunion Quartet has quickly established itself as one of the
most creative new bands of the decade."
- Jennifer Odell -Downbeat
For the last ten years, master drummer Louis Moutin and bass monster Francois Moutin have been co-leading the Moutin Reunion Quartet, relentlessly touring both America and Europe, performing their own original compositions with astounding partners Jean-Michel Pilc on piano and Rick Margitza on tenor sax. They have released six albums, each of them generating lots of laudatory press and extensive airplay.
The Moutin Factory Quintet is co-lead by twin brothers Francois Moutin on acoustic bass and Louis Moutin on drums. Both in their forties, they enjoy a chemistry that only twin brothers can know.
The Moutin Factory Quintet, created in 2013 by the twins of jazz Francois Moutin and Louis Moutin, has evolved in 2015 when a historic partner of the Moutin brothers joined the group: the extraordinarily powerful and inspired pianist Jean Michel Pilc.
This renewal of the team has enriched the sound and the musicality of the quintet, enhancing lyricism and inventiveness. Between the personalities of saxophonist Christophe Monniot, acrobat of the poetry, of guitarist Manu Codjia, alchemist of the sensuality, and of this uniquely creative piano-bass-drums trio, the chemistry is breathtaking. It blossoms on landscapes of subtle beauties, tells stories conveying poetry, love and the trance of dance.
"DEEP", their new album, is a must. It unveils the compositions imagined by Francois Moutin and Louis Moutin, inspired by the sound of this new group. Their melodies and rhythms generously carry us in a world of deep emotions and lead us into sharing their jubilation of being fully alive.
Visit Website
Watch Video
---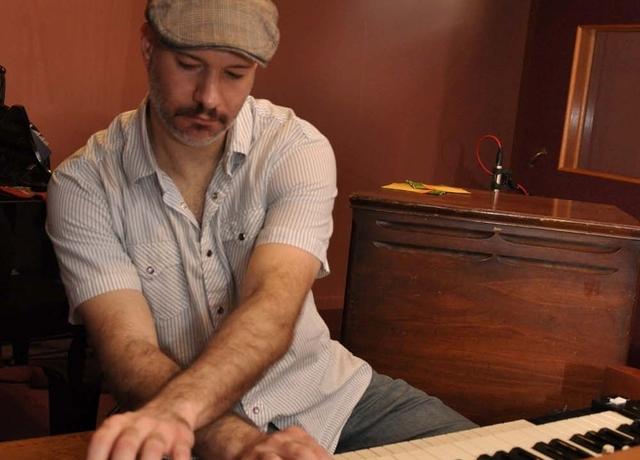 Brian Charette Trio + Benny Sharoni
$15.00
Thursday
10/20
8:00 pm
Buy Tickets
NYC Organ/Keyboard Trio meets Saxophonist from Israel/Boston in Summit Meeting at Nighttown!
Featuring: Brian Charette-organ & keys, Jim Alfredson-organ & keys, Jordan Young-drums, & Special Guest Benny Sharoni-sax.
Grammy nominated, Hammond organist, Brian Charette has established himself as a leading voice in modern jazz. He has worked with many notable artists such as Joni Mitchell, Chaka Khan, Lou Donaldson, and countless others. Since moving to New York in 1995 from his native Meriden, Connecticut, Charette has become an integral part of the New York City jazz scene.
Brian is a SteepleChase recording artist, and has just released his third recording for them, "Music for Organ Sextette". He also just finished a solo organ recording that will be out in January 2013. Brian performs regularly all over the world. This year, Brian has been playing very successful engagements in NYC, LA, Spain, Indonesia, Czech Republic, and Germany.
Brian writes master classes regularly for Keyboard Magazine, and has recently become a Nord endorsed artist. In June, Downbeat Magazine gave "Music for Organ Sextette" 3 1/2 stars and listed Brian as a "Rising Star" in the 2012 Critics Poll.
As a sideman, Brian records with many popular jazz artists; most recently with Tony Desare, Bucky Pizzarelli, Mike DiRubbo and Vic Juris. Mr. Charette is also featured prominently on two new Mel Bay instructional DVDs by Rodney Jones and Sheryl Bailey.
Bill Milkowski of Jazz Times has called Brian "one of the best of the new breed of B3 Players". Keyboard Magazine's Carl Lumma said "if you care a whit about the future of music you owe this album a listen". Edward Blanco of Ejazzreview calls Charette's playing "Dazzling" and "Virtuosic"
Visit Website
Watch Video
---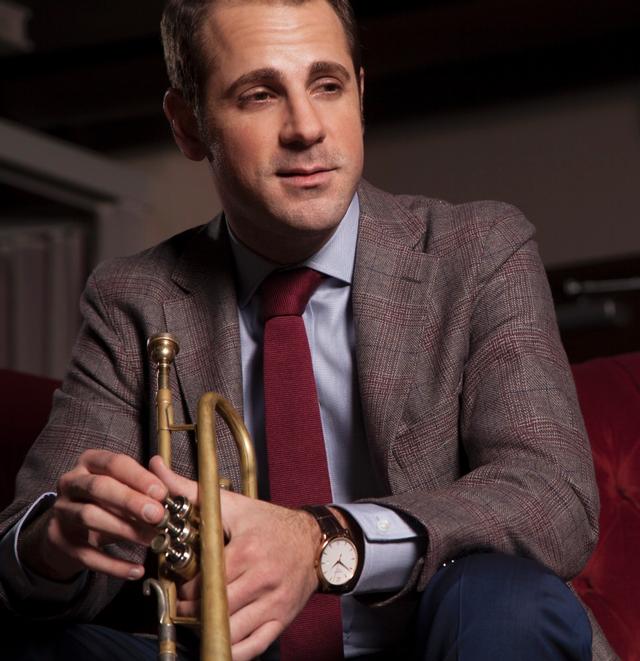 Dominick Farinacci Quintet
$30.00
Friday
10/21
8:30 pm
Buy Tickets
Rising Trumpet Star & his NYC Quintet play Music from his Brand New CD "Short Stories" on Mack Avenue Records, Live at Nighttown!
Dominick Farinacci is set to release his Mack Avenue Records debut, Short Stories--a compelling suite of music with a repertoire that spans genres and generations united by the trumpeter/composer's soulful conception. Bringing together songs from Tom Waits, Horace Silver, Dianne Reeves and the Gipsy Kings as well as original compositions, Farinacci has managed to create his own musical universe, aided by musicians of the highest caliber. All of the songs have a narrative that any listener can relate to.
Farinacci had already achieved enough stature by his mid-teens that Wynton Marsalis offered to help him set his sights on coming to New York, and by 2001, Farinacci was one of only four trumpeters in the world to be selected as the inaugural students in The Juilliard School's first jazz curriculum. During his school years and afterwards, Farinacci immediately distinguished himself as a soloist/bandleader/composer with a vision.
Soon thereafter, Farinacci was named the first Global Ambassador for Jazz at Lincoln Center and traveled to Qatar where his world expanded beyond his wildest dreams. Throughout the two years that Farinacci spent there, he broadened his activities to include dozens of different projects, where the goal was, through his music and outreach activities, to unite communities and overcome barriers of every sort.
Life itself has many different sorts of mentorship built into it. A life in the arts can't exist without these kinds of relationships, and Short Stories is the fruit of the coming together of two kindred spirits, Farinacci and LiPuma, from the same home town (Cleveland, Ohio), separated by just under half a century in age. What unites them is a clear, moern aesthetic vision that combines the highest musical standards with a desire to be agents of change.
LiPuma's credits as a producer are far too numerous to list here; suffice it to say he has played an essential role in the sound of the last 50 years, with 35 albums certified gold or platinum, four GRAMMY® Award wins and 33 nominations. If you have heard Sir Paul McCartney, Barbra Streisand, Miles Davis, George Benson, Natalie Cole, Dave Mason, Diana Krall and Dr. John--you have heard Mr. LiPuma's work.
Amazingly, Farinacci found time during his Middle East years to also play an integral role in the conception and build out of Cuyahoga Community College's Tommy LiPuma Center for Creative Arts.
There are so many superlatives thrown around these days that they seem to have lost their effect; but as this unique and deeply grounded album sinks into your consciousness, you will undoubtedly come to the conclusion that Dominick Farinacci is not only one of the truly outstanding musicians of his generation, but also that what is behind the music is nothing short of miraculous. In Farinacci's own words: "While Short Stories is the title of this particular recording, it has come to represent a culmination of things I'm most passionate about - performance, education, music & wellness and community-based cultural collaborations - unfolding in the music and touring around the world."
Visit Website
Watch Video
---

Morgan Mecaskey, Gretchen Pleuss, Hallie Sinclair, Haley Margaret
$10.00
Saturday
10/22
8:30 pm
Buy Tickets
Emerging Singer/Songwriters from the North Coast light up the Nighttown Stage! The art of song: four songwriters from northeast Ohio.
Hallie Sinclair has been playing piano since the age of four. She was taken to her first film, and immediately upon arriving at home began to repeat the score on her family's piano. She began formal lessons shortly thereafter at a local teacher's urging. She later graduated with a Bachelors of Arts degree in Piano Performance, where she also continued her studies and participation in orchestras, chamber groups and collaborative studies in violin as well as piano.
Hallie had her debut as a singer songwriter at Nighttown at the age of nineteen, with members of the Cleveland Jazz Project. Since then she has continued to write and perform her own compositions in various venues in and around the Cleveland area, as well as Toronto. Hallie lived in Toronto for the last three years where she collaborated with her main band writing all original compositions as the lead singer, lyricist and keyboardist.
She is now reentering the Cleveland scene, working towards mastering a selection of classical pieces and her own creative endeavors.
Haley Margaret Schaffer is a singer-songwriter/barista from the tiny farming village of Monreoville, OH.
Although she has been singing and performing for the majority of her life, her professional career in music took off when she helped form the group, The Womack Family Band (later shortened to The Womacks in 2013) in 2009 with Noah Heyman, Tony Schaffer, and Cory Webb.
While with the Womacks, she had the opportunity of sharing music and many special moments with folks all along the East Coast. Together they recorded four studio albums as well as one live album, hosted a music festival, and played countless shows.
Gretchen Pleuss - "As with some of her proudly stated musical heroes, which include Nick Drake, Joni Mitchell, Paul Simon, and Ani Difranco, Gretchen Pleuss keeps the music above the standard, three-chord, coffee-house troubadour sound with some cool chord progressions (a la Mitchell) and grooves underneath layered vocal harmonies. Pleuss also trusts her lilting melodies enough to use her quiet, emotive alto to sell her lyrics (i.e. there's not a log of manic melisma trying to tear your eardrums off)." - Malcolm X Abram
Morgan Mecaskey is an American musician, singer-songwriter, and multi-instrumentalist living in Cleveland, Ohio. The former front of acclaimed local indie/folk band Tinamou, Mecaskey made her solo debut in 2012 with the EP, "Righteous Kind". "Righteous Kind" is a heart and head experience for the listener: earnest lyrics delve into metaphysical questions while vivid soundscapes, whimsical motifs, and fat beats build the bold and beguiling album.
Mecaskey has been likened to artist Jeff Buckley in the way she composes and coveys her music. An apt comparison, Mecaskey's forceful, assured presence, deliberate arrangements, and confident handling of the guitar create an unorthodox, ethereal, visceral musical experience.
"Lover Less Wild", Mecaskey's most recent recording, commences with the shimmering, passionate anthem "White Horse", wherein Mecaskey croons, "Sometimes, I don't feel like who I really am" over and over. It's a solid anthem that sets the tone for the EP.
Both "Lover Less Wild" and "Righteous Kind" were recorded and engineered by Dave Douglas at Danger House (Cleveland, OH).
Visit Website

Planning a
reception,

wedding,

b

usiness
meeting,
graduation, birthday or B'nai Mitzvah?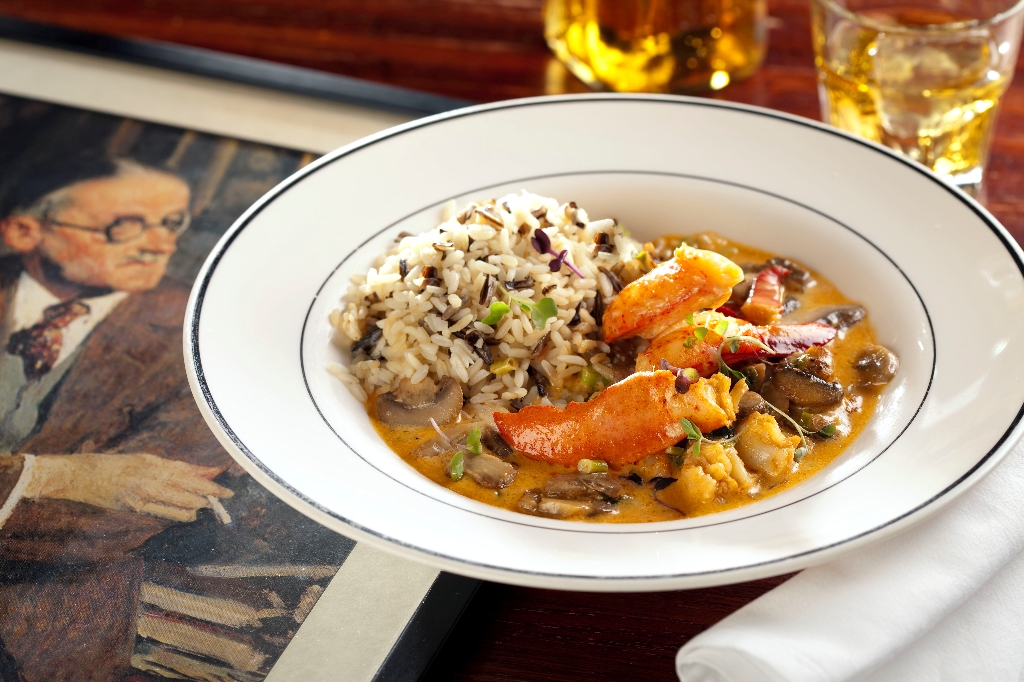 . . . . . . . . .think Nighttown!

We give you the best package in town at a price that won't break the bank. And everything is included at no extra charge. Our experience is as accommodating as our atmosphere. Private function spaces from 20 - 150. Valet parking available.
To book your party, call Brendan Ring directly at

216-952-9133
Nighttown uses Yamaha Pianos exclusively


For more information about the

Yamaha C-7

,
The New

Avant

Grand Piano or any of the Yamaha pianos,
Please contact Classic Pianos-Akron/Cleveland at 216-831-1600
Nighttown drums provided by




www.fortunedrums.com
Nighttown/JWP graphic designer
Kathy Kelly
216-941-5439



Gerry Paluck RPT

Registered Piano Tuner/Technician

(216) 346-9308
www.gerrythetuner.com
Looking for great music
on the radio
and the web?

Check out the
Nighttown / Jim Wadsworth Productions
Radio Guide. Updated 10/10/15

Radio List (in pdf)
Thanks to
Bruce Amsel
for
compiling and keeping the list up to date!!!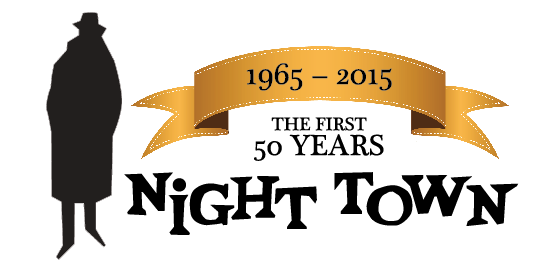 12387 Cedar Road (top of Cedar Hill)
Cleveland Heights, OH
216-795-0550
No need to make an additional table reservation -
it's already included with your concert tickets!!
www.nighttowncleveland.com
Map to
N
ight
t
own
Producers of All the Great Music at Nighttown
Call us for Music for your Private Event
216-721-5624 jwadsworth@aol.com
www.jwpjazz.com

To Purchase Concert Tickets

No need to make an additional table reservation -
it's already included with your concert tickets!!








"Late Night at Nighttown"
Fridays Moss Stanley on piano 10:30PM - 1:00AM No cover
Saturdays Jackie Warren on piano 10:30PM - 1:00AM No cover






Thursday, September 29 Loren & Mark 8 PM $20.
International Guitar Duo & associates of Tommy Emmanuel, Loren Barrigar (Syracuse, NY) & Mark Mazengarb (New Zealand) live at Nighttown!.



Friday, September 30 Julien Labro Quartet 8:30 PM $20.
From France/NYC/Detroit! Master of the Accordion from the Hot Club of Detroit leads Quartet live at Nighttown!
Featuring: Julien Labro-accordion, Jon Dixon-piano, Jordan Schug-acoustic bass, Jesse Kramer-drums.



Thursday, October 6 Water Seed 8 PM $15.
Exciting 8-piece band from New Orleans with vocals & horns play Funk, Second Line, & then some Live at Nighttown!



Friday, October 7 "Spero Plays Nyro" / A Tribute to Laura Nyro 8:30 PM $20.
Pianist & Vocalist Christine Spero pays tribute to Laura Nyro playing selections from her new CD "Spero Plays Nyro".
With Elliot Spero on Sax.



Sunday, October 9 Gabriel Alegria & Afro Peruvian Sextet 7 PM $20.
Direct from Peru! Dynamic Trumpeter leads Sextet for hot night of Latin Jazz at Nighttown!



Thursday, October 13 Paquito D'Rivera & John DiMartino Trio play Billy Strayhorn 8 PM $40.
Cuban Music Legend and Muliti Reed Artists Paquito D'Rivera teams up with Dynamic Pianist John DiMartino & Trio in Salute to Billy Strayhorn.
Featuring: Paquito D'Rivera-sax & clarinet, John DiMartino-piano, Boris Kozlov-acoustic bass, & Mark Taylor-drums.
Playing Classic Billy Strayhorn and Ellington repertoire.



Saturday, October 15 Mike Bono & Natalie Cressman 8:30 PM $20.
Rising Stars form Exciting Duo for Showcase on Nighttown Stage!
Featuring: Mike Bono-guitar, & Natalie Cressman-vocals & trombone ( From Trey Anastasio's Band).



Sunday, October 16 Tony Cuda & His Jazz Cats 7 PM $10.
CD Release Concert! Bassist leads All-Star North Coast Contemporary Jazz Group featuring: Tony Cuda-electric bass, leader, & composer, Chris Cuda-guitar, Dan Maier-piano & keys, Dave Kasper-sax, & Carlos Kincaid-drums + Special Guests!



Wednesday, October 19 Moutin Factory Quintet 7 PM $20.
From Paris & NYC! Twin Brothers Francois & Louis Moutin lead cutting edge All-Star Quintet! Featuring: Francois Moutin-acoustic bass, Louis Moutin-drums, Emmanuel Codjia-guitar, Thomas Enhco-piano, & Christophe Monniot-saxophones.



Thursday, October 20 Brian Charette Trio + Benny Sharoni 8 PM $15.
NYC Organ/Keyboard Trio meets Saxophonist from Israel/Boston in Summit Meeting at Nighttown!
Featuring: Brian Charette-organ & keys, Jim Alfredson-organ & keys, Jordan Young-drums, & Special Guest Benny Sharoni-sax.



Friday, October 21 Dominick Farinacci Quintet 8:30 PM $30.
Rising Trumpet Star & his NYC Quintet play Music from his Brand New CD "Short Stories" on Mack Avenue Records, Live at Nighttown!



Saturday, October 22 Morgan Mecaskey, Gretchen Pleuss, Hallie Sinclair, Haley Margaret 8:30 PM $10
Emerging Singer/Songwriters from the North Coast light up the Nighttown Stage!


###