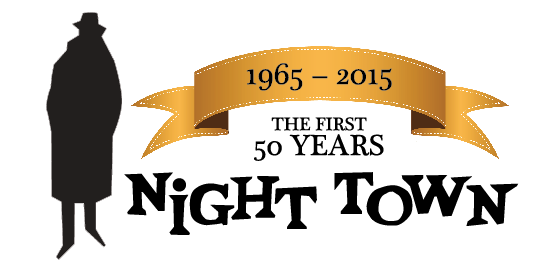 great dining | great music

12387 Cedar Road (top of Cedar Hill)
Cleveland Heights, OH
216-795-0550

www.nighttowncleveland.com
Map to Nighttown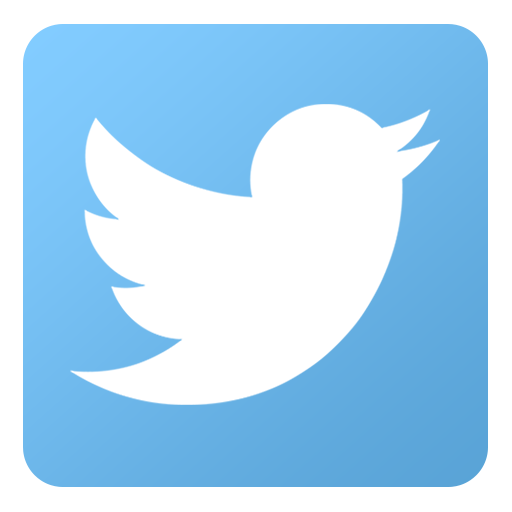 To Purchase Concert Tickets

No need to make an additional table reservation -
it's already included with your concert tickets!!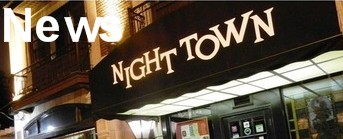 ---
New Shows Recently Added




9/08 Jaerv
9/10 Gretje Angell & Dori Amarilio West Coast Duo
10/06 Water Seed
10/07 "Spero Plays Nyro" / A Tribute to Laura Nyro
10/09 Gabriel Alegria & Afro Peruvian Sextet
10/13 Paquito D'Rivera & John DiMartino Trio play Billy Strayhorn
10/15 Mike Bono & Natalie Cressman
10/16 Tony Cuda & His Jazz Cats
10/19 Moutin Factory Quintet
10/20 Brian Charette Trio + Benny Sharoni
10/21 Dominick Farinacci Quintet
10/22 Morgan Mecaskey, Gretchen Pleuss, Hallie Sinclair, Haley Margaret


---
"Late Night at Nighttown" ** Every Week **

Fridays
Moss Stanley
on piano 10:30PM - 1:00AM No cover
Saturdays
Jackie Warren
on piano 10:30PM - 1:00AM No cover
Nighttown Newsletter

Click he
re to sign up for the Nighttown newsletter. Subscribers receive advance notice and discounts to many of the shows.
Nighttown
Tickets

and Seating Policy

To purchase tickets click here, Do not make an additional table reservation - it is already included with your purchased tickets. All seats are General Admission. All seating is based on the time that you arrive for the show and based on how many people are in your party and where we have tables of that size. You may be sharing a table with other people.

---
Nighttown Student Discount Policy
Students up to age 26 are 1/2 off the regular price. Student priced tickets are only available the night of the show, are available only at the door, and are subject to availability. Students must have a photo ID from a generally-recognized high school, college or university. Full-paying ticket holders get priority on admission and seating. Certain select shows have no discount based on arrangements with the artist. On evenings when there are two shows (i.e. shows at 7 & 9PM), the discount is only good for the second show. Students under the age of 18 must be accompanied by an adult paying full price in order to be eligible for the discount.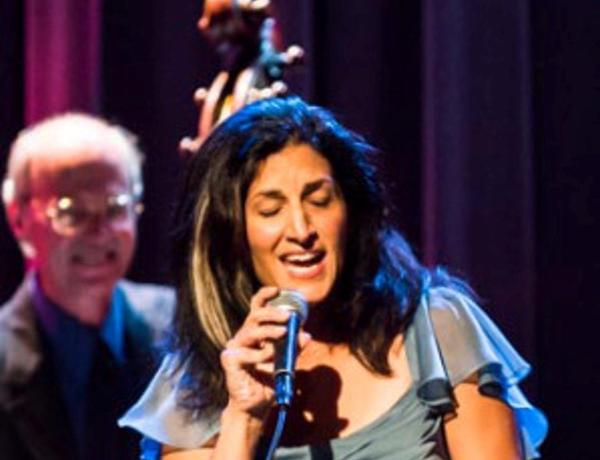 Leah Natale
$10.00
Thursday
9/01
8:00 pm
Buy Tickets
Dynamic Jazz Vocalist and Cleveland Native now based in Seattle back for hometown gig at Nighttown!
Jazz Vocalist, Leah Natale won the 2013 Seattle/Kobe Female Jazz Vocalist of the year. She has freelanced with several bands throughout Chicago and Minneapolis. Leah studied with Richard Davis, bass player for Sarah Vaughn. She has produced three CDs, including My Someday which was recorded with a 10-piece jazz orchestra and was released in 2007 and Swing Easy produced in 2011. Her songs can be heard on several radio stations throughout the country and have been well received throughout Japan.
Leah performs regularly with Ambience a four-piece band from Seattle who specialize in jazz from the golden era of American music as well as Brazilian and other Latin genres.
Visit Website
Watch Video
---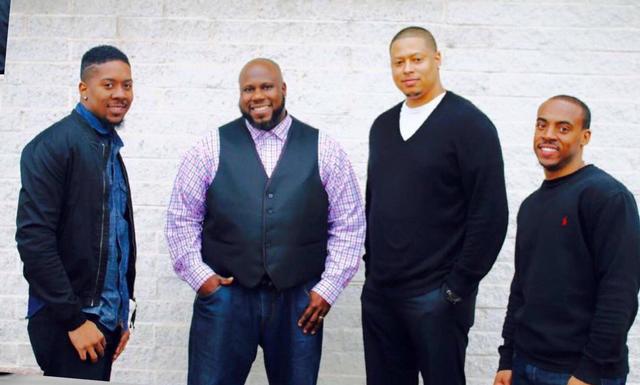 Hubb's Groove - Tribute to George Duke
$20.00
Friday
9/02
8:30 pm
Buy Tickets
North Coast Drummer leads All-Star Contemporary Jazz Group in a Tribute to Keyboard Legend George Duke.
Featuring: Robert Hubbard-drums, Alphonso McDuffie-keyboards, Cliff Barnes-piano & keyboards, Dan Wilson-guitar, Riley Richard-sax, & Dave Hart-bass.
Hubb's Groove is a mIx of Soul, Jazz, R&B and a splash of Gospel.
It's a smooth but yet high energy band that believes whats played from the heart, reaches the heart.
The band was founded In 1996 by Robert Hubbard in Cleveland Ohio under the name "Moments Notice". In 2006 Robert changed the name to "Hubb'S Groove". The band has shared the stage with Kirk Whalum, Jonathan Butler, Earth Wind & Fire, Wayman Tisdale and Pieces of a Dream.
Hubb's Groove has performed with Angela Bofill, Marcus Johnson, Alex Bugnon, Mike Phillips and Sean Jones to name a few.
When the group is not on tour together, they are working with other artists such as Babyface, Toni Braxton, Gerald Albright and Pieces of a Dream.
Visit Website
Watch Video
---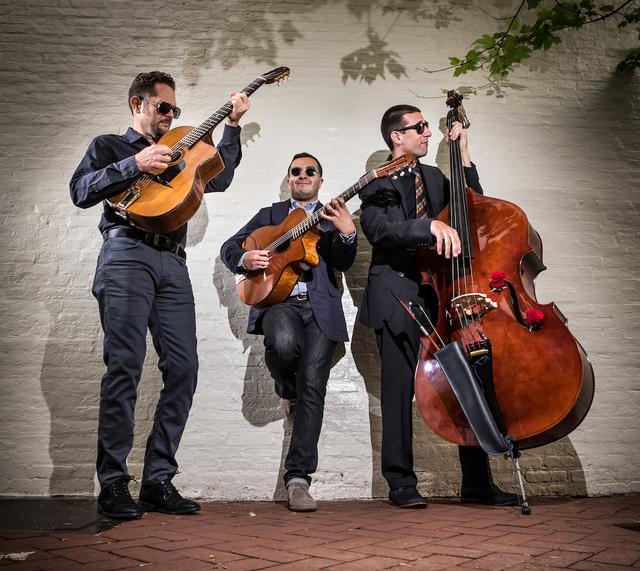 Ultrafaux
$15.00
Wednesday
9/07
7:00 pm
Buy Tickets
AKA "Hot Club of Baltimore". Django Inspired Original Gypsy Jazz Group from Baltimore make their Cleveland debut at Nighttown!
Featuring: Michael Joseph Harris-guitar & composer, Sami Arefin-guitar, & Eddie Hrybyk-acoustic bass.
Ultrafaux performs original music which is influenced by Romani and Balkan folk, Jazz Manouche, swing, funk, blues, and French musette. The band is an acoustic powerhouse of two guitars and upright bass that has thrilled a wide variety of audiences from Jazz festivals to concert halls and rock clubs since their first CD was released in 2014. Sami Arefin and Michael Joseph Harris trade dazzling leads and harmonize together on rich gypsy-inspired melodies. The dynamic Eddie Hrybyk on upright bass holds down the steady swinging pulse and brings his passion for improvisation to the group. The same three musicians also serve as the core trio of Hot Club of Baltimore, a band specializing in Hot Jazz from the 30's and 40's in the style of Django Reinhardt.
Ultrafaux has been featured on WPFW, WTMD, WDVX, CBS News, in The Baltimore Sun, and Baltimore Style Magazine, to name a few. They have performed at the John F. Kennedy Center for the Performing Arts in D.C., Charm City Django Jazz Festival, The French Embassy, twice on Knoxville's Blue Plate Special, and were a featured act for the IMT Folk Series.
Ultrafaux will be featured at Django By The Sea in Maine October 8, 2016 with Rhythm Future Quartet, and at the Midwest Gypsy Swing Festival in Wisconsin September 10, 2016. Their song "Latcho Dromo" was chosen by acclaimed producer Jon Larsen to be featured on Django Festival #9, an annual compilation of the best gypsy jazz music worldwide released by Hot Club Records in 2015, and their video "Ultrafaux & Hot Club of Baltimore," produced by Michael Joseph Harris has gained a wide audience with close to 50,000 views.
Visit Website
Watch Video
---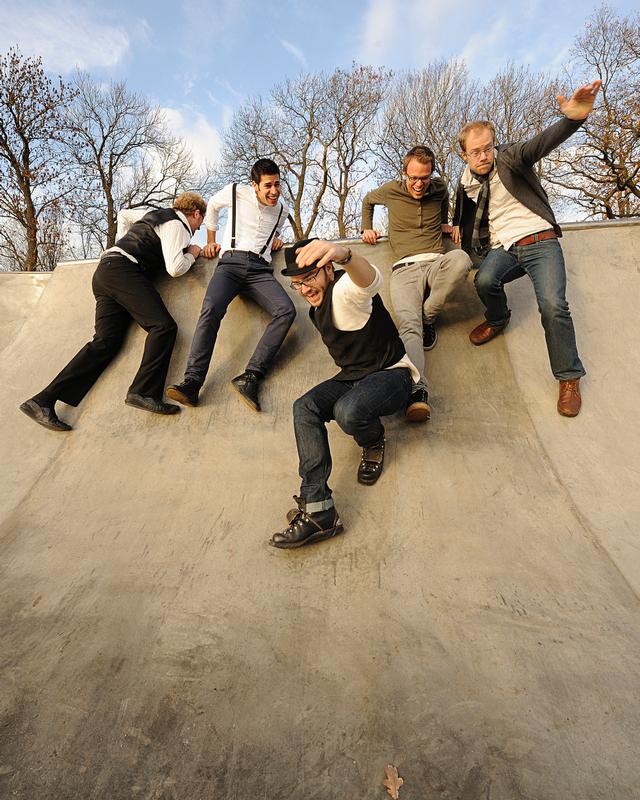 Jaerv
$15.00
Thursday
9/08
7:30 pm
Buy Tickets
Direct from Sweden! Award-winning Swedish Quintet play heartfelt Folk Music with Jazz and Pop Influences live at Nighttown!
On Nighttown's intimate Secret Garden patio!
The award-winning Swedish quintet Jaerv, present an extroverted, vigorous and heartfelt folk music with influences from both jazz and pop music. Together, the five members have created a homogeneous, vivid sound which has established Jaerv on the folk music scene as well as in many other forums. Rooted in several different musical traditions, Jaerv offers a varied stage performance where vocal, five-voiced tunes blend in with energetic dances and free improvisations. Jaerv has done several tours in the U.S., played live at BBC Scotland and performed twice at the biggest folk festival in northern Europe, Celtic Connections in Glasgow. In February 2009 they released their first studio album, "Inrikes" and in May 2014 they released their second and critically acclaimed album, "Vol 2".
Visit Website
Watch Video
---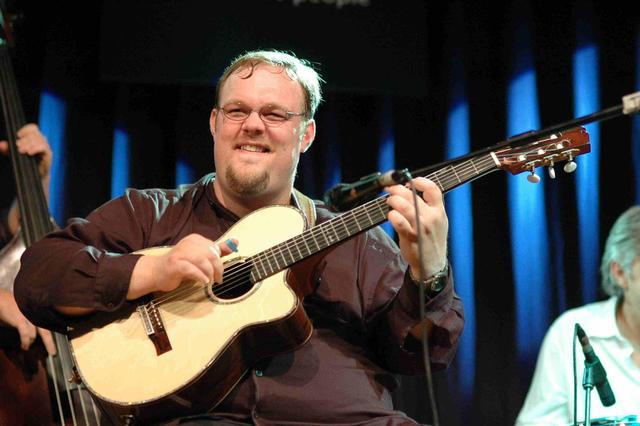 Richard Smith & Pete Cavano
$15.00
Thursday
9/08
8:00 pm
Buy Tickets
From Nashville! Fingerstyle Guitar Master lights up the Nighttown stage! Special Guest opening act North Coast Guitarist Pete Cavano.
Richard Smith started playing the guitar at age 5 and has never looked back. Focusing early on with the fingerstyle guitar of Chet Atkins and Jerry Reed, he began transcribing classical music, Jazz, the gypsy style of Django Reinhardt, bluegrass, ragtime and the blues to Sousa marches. Now a seasoned performer in his forties with thousands of performances worldwide to his credit, Richard has become renowned worldwide for his mastery of instrument and for his knock-out entertaining shows.
Career Achievements
1999 AFG Golden Thumbpick Award
2001 National Finger­style Guitar Champion
2008 Thumbpicker of the Year
2009 National Thumbpickers Hall of Fame Induction
Pete Cavano
It has been an honor and privilege to perform with artists as diverse as the late Robert Lockwood Jr., and local legends Anne E. Dechant, Wallace Coleman, Mr. Stress, and Colin Dussault, to name just a few.
In addition to my local work, I have been an annual performer at the Chet Atkins Appreciation Society Convention held in Nashville. This is a showcase of the best solo guitarists from around the world and I am humbled to be in their ranks.
Though I will continue to "sit in" with notable local bands, for the last 20 years I have concentrated on solo guitar. Covering everything from Bach to the Beatles, I have developed a broad repertoire which I can adapt to any audience.
Click here for an article on Pete Cavano from The Plain Dealer written by Michael Heaton
Visit Website
Watch Video
---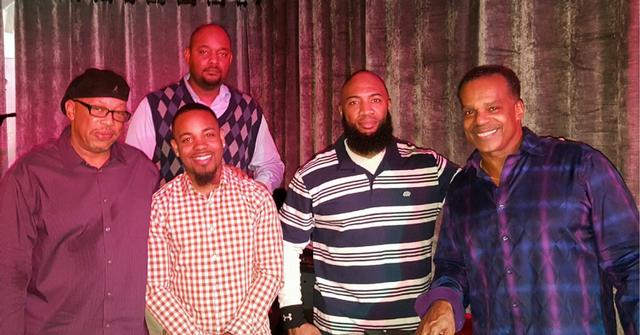 Forecast
$15.00
Friday
9/09
8:30 pm
Buy Tickets
North Coast's Premier Contemporary Jazz Group back on stage at Nighttown!
Featuring: Lem Adams-vibes, Gary Stevenson-bass, Alphonso McDuffie-keyboards, Riley Richards-sax, & Gene Butler-drums.
Forecast is the leading contemporary jazz group in the Northeast Ohio area. Founding members Lem Adams on vibes and Gary Stephenson on electric bass have been entertaining Ohio audiences for over 20 years. The current Forecast lineup includes Jermaine Lockhart on sax, Dave Crawford on keyboards, Kevin Byas on guitar, and Gene Butler on drums.
Forecast has shared the stage with many of the top names in contemporary jazz including Stanley Turrentine, Roy Ayers, The Crusaders, Bob James, Pieces of a Dream, and several others. They have won numerous awards and competitions over the years and have been the house band at The Q for Cleveland Cavs games.
Visit Website
Watch Video
---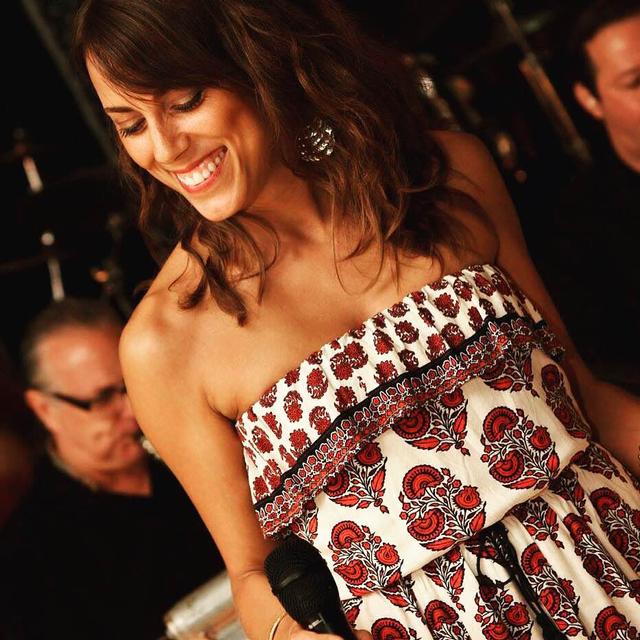 Gretje Angell & Dori Amarilio West Coast Duo
$10.00
Saturday
9/10
8:30 pm
Buy Tickets
From Los Angeles! Vocal-Guitar Duo play Jazz Standards, Bossa Nova, and More live at Nighttown!
On Nighttown's intimate Secret Garden patio! Limited seats available
Bringing a touch of artistic elegance to music, Dori and Gretje tap in to the swingin' fun of The Great American Songbook, alongside beautiful Bossa Nova grooves. Charming, intimate, and exciting, they create magic on stage.
Gretje channels the influence of jazz legends Anita O'Day, Carmen McRae, & Ella Fitzgerald with her own sweet style. She has quickly skyrocketed to become one of LA's freshest and most exciting voices in jazz, and always delivers a not-to-be missed performance!
Complimenting her with his alluring guitar playing is Dori Amarilio, an award-winning composer, producer, & music director. Throughout his career, Dori has had the great pleasure of working with Airto and Flora Purim, Mike Stoller, Moacir Santos, Jeff Hamilton, Earl Palmer, Wayne Shorter, & Mitchell Forman, among many others. He is truly one of the most sought-after and brilliant musicians in his class.
Visit Website
Watch Video
---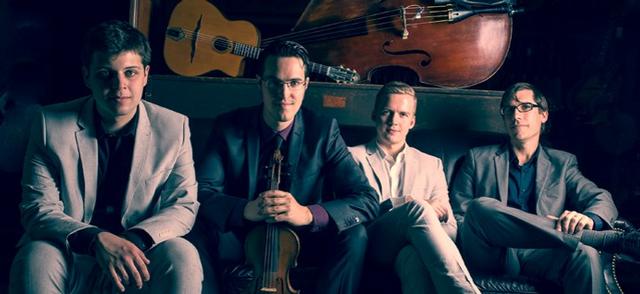 Rhythm Future Quartet & Hot Djang
$20.00
Sunday
9/11
7:00 pm
Buy Tickets
International Gypsy Jazz Quartet makes Cleveland Debut at Nighttown!
Featuring: Jason Anick-violin, Oli Soikkeli-lead guitar ( From Finland), Max O'Rourke-guitar, Greg Loughman-acoustic bass.
Special Guest Opening Act North Coast's own Hot Djang featuring: Reed Simon-violin, Kevin Richards-guitar, Brad Smedley-guitar, Eric Seddon-clarinet, & Bryan Thomas-acoustic bass.
"Rhythm Future Quartet breaks new ground for Gypsy jazz." –The Boston Globe
"Jason Anick is a rising star in the world of jazz violin." –Downbeat Magazine
When four young jazz virtuosos decided to join forces, the Rhythm Future Quartet was born. Named after a Django Reinhardt tune, the Rhythm Future Quartet performs dynamic and fiery arrangements of Gypsy jazz standards and original compositions that draw from rhythms heard around the world.
The quartet features Jason Anick on violin, Olli Soikkeli and Max O'Rourke on guitars, and Greg Loughman on bass. Over the years they have individually been performing alongside notable musicians like John Jorgenson, Frank Vignola, Tommy Emmanuel, Bucky Pizzarelli, Andreas Öberg and Howard Alden and have finally joined forces to form this special group.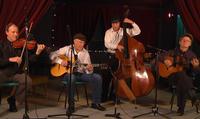 Hot Djang! is an acoustic jazz quintet featuring violin, clarinet, acoustic guitars and upright bass. Their inspiration comes from the style of jazz made popular in Paris during the 1930's known as "Gypsy Jazz". In addition, they play jazz and swing standards from the American Songbook.
Reed Simon (violin) has worked with many of Cleveland's top jazz musicians and national artists including guitarist Tony Mattolla, vibraphonist Gary Burton and as a special guest on a Duke Ellington program at Severance Hall.
Eric Seddon (clarinet) has performed with Grammy winners Doc Severinsen, The Moody Blues, the Emerson String Quartet, Steve Allen, and Mark O'Connor. His solos engage the history of jazz clarinet from New Orleans roots to subtle swing to modern complexity.
Kevin Richards (guitar) is highly regarded in the local roots music scene and has shared stages with Mac
Martin, John Hammond, Jorma Kaukonen, Howard Armstrong, and local blues legend Robert Lockwood Jr
Brad Smedley (guitar) is the heartbeat of the band. He has studied under several of the best jazz guitarists
of this genre including Frank Vignola, Gonzolo Begara, and Robin Nolan.
Bryan Thomas (contrabass) has numerous performance credits including Terry Gibbs, Junior Mance, Vic Damone, Russell Malone and locally with The Cleveland Jazz Orchestra, and Ernie Krivda.
https://www.facebook.com/HotDjang
Visit Website
Watch Video
---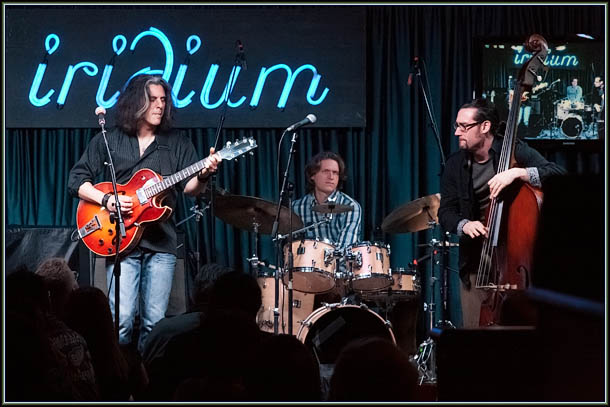 Alex Skolnick Trio
$20.00
Monday
9/12
7:00 pm
Buy Tickets
World Class Guitarist back on Nighttown Stage! Featuring: Alex Skolnick-guitar, Nathan Peck-bass, & Matt Zebroski-drums.
Skolnick's revved-up trio stunningly reconfigures tunes by rock icons into jazz-based, guitar trio fare."
****1/2
- Downbeat

"Yes, here a former metalhead is reborn as a heady jazz guitarist in the Metheny-Scofield mold."
- Jazziz

"Sounds like the longhaired and tatooed stepchild of Joe Pass."
- Village Voice

Formerly the guitarist for the West coast based speed metal band Testament, Alex Skolnick was already playing arenas when he was just 16 years old. He recorded and toured with Testament for 5 years. An ambitious guitarist, Skolnick discovered jazz guitar while watching a Miles Davis video late at night in a hotel room. Always searching for new creative vistas, Skolnick found a new spark and creative freedom in jazz guitar. Soon he was soaking up the work of John Scofield, Mike Stern, John McLaughlin, Chick Corea, and Herbie Hancock. Eventually he moved to New York City, enrolled in the New School's jazz program, and now plays jazz most of the time. He does some rock work still notably as the featured guitarist in the Transiberian Orchestra.
Visit Website
Watch Video
---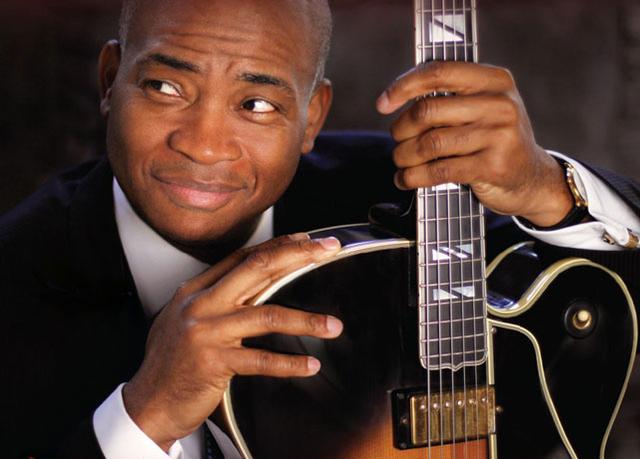 Russell Malone Quartet
$25.00
Tuesday
9/13
7:00 pm
Buy Tickets
World Class NYC Guitarist and High Note Recording Artist leads Quartet at Nighttown!
Featuring: Russell Malone-guitar, Dreen Ivey-piano, Glenn Holmes-acoustic bass, & Reggie Jackson-drums.
Malone first began playing guitar around age four on a toy instrument, quickly graduating to the real thing. Largely self-taught, he initially drew inspiration listening to the recordings of gospel and blues artists including the Dixie Hummingbirds and B.B. King. However, after seeing George Benson perform with Benny Goodman on a television show, Malone was hooked on jazz and began intently studying albums by legendary guitarists like Charlie Christian and Wes Montgomery.
By his twenties, Malone was an accomplished performer, and in 1988 joined organist Jimmy Smith's band. Soon after, he also became a member of Harry Connick, Jr.'s big band, appearing on Connick's 1991 effort, Blue Light, Red Light. With his growing reputation as a sideman, Malone next caught the attention of pianist/vocalist Diana Krall, with whom he would work throughout much of the '90s and 2000s. Also during this period, Malone appeared with a bevy of name artists including Branford Marsalis, Benny Green, Terell Stafford, Ray Brown, and others.
As a solo artist, Malone made his debut with 1992's Russell Malone, followed a year later by Black Butterfly. In 1999, he released Sweet Georgia Peach, which featured a guest appearance from pianist Kenny Barron. Malone kicked off the 2000s with several albums on Verve, including 2000's Look Who's Here and 2001's orchestral jazz-themed Heartstrings. He then moved to Maxjazz for 2004's Playground, featuring a guest appearance from saxophonist Gary Bartz, followed by 2010's Triple Play.
Over the next several years, Malone appeared on albums by Wynton Marsalis, Christian McBride, and Ron Carter, as well as Krall bandmate bassist Ben Wolfe. In 2015, he returned to solo work with the eclectic small-group album Love Looks Good on You, followed in 2016 by "All About Melody", both on HighNote.
On "All About Melody", Malone homed in on strong melodies. "I prefer to play songs that stick in my head, and in the listener's head" paired with harmonic schemes that might prompt imaginative improvisations. And indeed, each of the pieces Malone included on this session meets the bill. And they have one additional virtue: they are played by Russell's working band of Rick Germanson, Luke Sellick and Willie Jones III. Together they are able to selflessly convey the essence of these melodies and prove, to paraphrase Beethoven, "what comes from the heart, goes to the heart."
Watch Video
---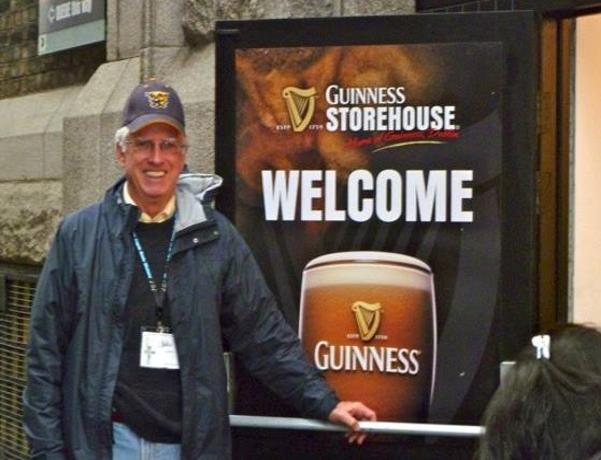 Jake Boland
$20.00
Wednesday
9/14
7:00 pm
Buy Tickets
Celebrate Half Way to St. Patrick's Day with vocalist and storyteller Jake Boland!
Memories and history of our Irish heritage in song. traditional Irish songs and some folk and non-Irish songs. plus choruses for those who would like to sing-a-long.
---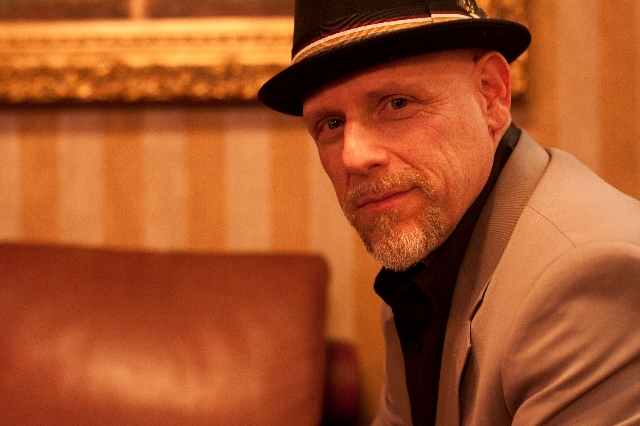 Tad Robinson
$15.00
Thursday
9/15
8:00 pm
Buy Tickets
Dynamic Bluesman from Indianapolis back on Nighttown's stage!
Tad Robinson is the modern voice of Soul Blues.
From his Manhattan roots and his Indiana and Chicago musical upbringing, Tad has caught the
attention of the music world with his seven Blues Music Award nominations (the Grammys of blues music) and his many recordings, including the song "Rained All Night" which was nominated for Blues Song of the Year at the 2011 Blues Music Awards.
He's a veteran of countless national and international tours, including many of the most important international blues festivals. With harmonica chops schooled by Big and Little Walter, Sonny Boy I and II, Junior Wells, James Cotton, among many, and vocals that compare to Otis Redding, Syl Johnson, Al Green, Teddy Pendergrass, Tad ranks as one of the most unique and talented members of the international blues and soul communities.
"Robinson places near the top of the list of the finest living singers of soul blues."
– DOWNBEAT MAGAZINE
"A velvet voiced collection of cool."
– METROMIX INDY
"Robinson sings with a range and smoothness of delivery that are exquisitely evocative."
– MOJO MAGAZINE
Visit Website
Watch Video
---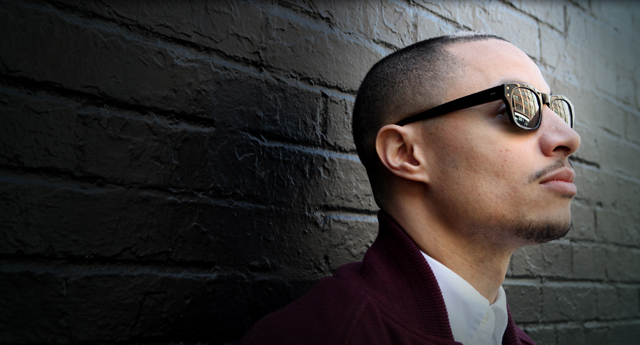 Jose James
$25.00
Wednesday
9/21
7:00 pm
Buy Tickets
Cutting edge Vocalist and Blue Note Recording Artist with his NYC Group live on stage at Nighttown. Presented in Co-Operation with Tri-C JazzFest.
Singer-songwriter Jose James has always been of the quest for new musical horizons; constantly evolving and blurring the lines between genres in the process. While keeping his trademark soulful baritone at the forefront, Jose weaves elements of indie rock, folk, funk, blues, hip hop and R&B into an experience journeying from desire to introspection and spiritual epiphany.
Since the beginning, Minneapolis native José James has always drawn from disparate musical influences. "Growing up, it seemed like there was a new groundbreaking album coming out every month. It was such an exciting time to be a fan of music. I can remember waiting for 10,000 Maniacs or Ice Cube to come out with a new album. That really stoked my creativity."
José set his sights on New York City – the ultimate metropolitan utopia where iron sharpens iron in various disciplines – and entered the New School for Jazz and Contemporary Music in New York City. Conspiring with classmates and flourishing under the tutelage of jazz luminaries, he found himself in a rich fabric of diverse musical contemporaries. He remembers, "I just started putting all this stuff together. For me, it was never about whether it was jazz or hip-hop. It was all about creative people who just had different sounds."
An EP of José's first recordings ended up in the hands of influential BBC Radio disc jockey Gilles Peterson. Thoroughly impressed, Peterson enlisted José to join the roster of his label Brownswood Recordings and released his 2008 debut The Dreamer – a captivating mixture of jazz tradition and modern flair – and 2010's forward-thinking opus Blackmagic – a bold foray beyond tradition, synthesizing his jazz sensibilities with an ardent hip-hop moxie at the hands of beatsmiths like the esteemed Flying Lotus. Blackmagic successfully broadened his reach beyond jazz, garnering high praise from respected media outlets traditionally reserved for hip-hop and soul such as Okayplayer and Wax Poetics.
After extensive touring and experimentation with new ideas, James joined the Blue Note roster in 2013 when he released his breakout album No Beginning No End to wide acclaim. With its irrepressible lead single "Trouble," the album release found José making national TV appearances on Conan, Late Show With David Letterman, and Tonight Show With Jay Leno.
The New York Times praised his "cool and confident" album, adding that it "sounds like the result of the black-pop continuum, jazz and soul and hip-hop and R&B, slow-cooked for more than 50 years." NPR Music raved that "James makes utterly contemporary music," noting that he "skirts categories with ease, fitting in with current R&B innovators like Frank Ocean or Miguel, yet maintaining a strong awareness of a lineage that stretches from Ray Charles to Marvin Gaye to Lou Rawls to Maxwell."
José's new album Yesterday I Had The Blues: The Music of Billie Holiday is a tribute to the legendary singer in honor of Holiday's 100th birthday. James celebrates the woman he refers to as his "musical mother" with this stunning set of 9 songs written or popularized by Holiday.
Visit Website
Watch Video
---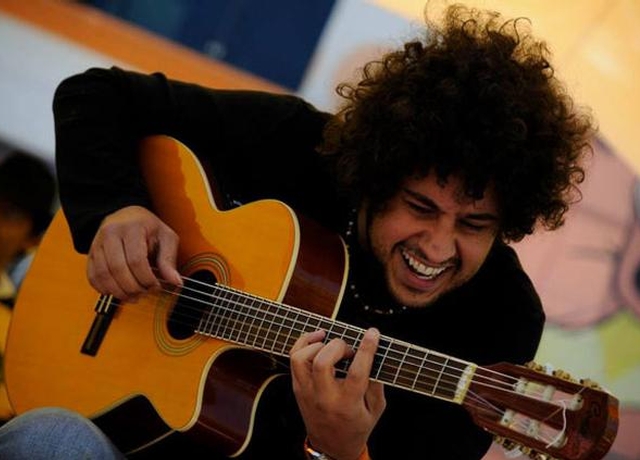 Diego Figueiredo
$20.00
Thursday
9/22
8:00 pm
Buy Tickets
World Renowned Brazilian Guitarist returns for a great night of Virtuoso Solo Guitar! Playing Brazilian, Jazz, & Classical.

Diego Figueiredo Trio Live in Concert in São Paulo Brazil


Diego Figueiredo Duo (hold onto your seat)


Diego solo performing "Stella by Starlight"


Diego Figueiredo wins the Festa Nacional da Música Award in Brazil
Diego Figueiredo (pronounced fig-a-ray-do) is considered one of the most talented guitar players in the world today. He is the winner of several important competitions including the Montreux Jazz Competition and the VISA Prize. Diego has released over nineteen albums to date, three DVD's, and several instructional books. His music is a fusion between Jazz, Bossa Nova and Classical. Diego's unique interpretations, along with his phenomenal technique and emotion, has created an explosion of adoring fans and concert goers. Diego has performed in over forty countries around the world.
Diego Figueiredo was born in Franca, Brazil in 1980. At the age of four he used to strike poses carrying his small guitar. At six, he received a mandolin, which was kept in a very special place in his house. Diego played many instruments before choosing the electric guitar when he was twelve. By the age of fifteen, he was playing theaters and nightclubs throughout Brazil, playing both solo and with many renowned Brazilian musicians.
Most recently he accompanies the singer and songwriter Belchior in tours around Brazil and abroad, as well as with the French phenom Cyrille Aimée. He has played and shared the stage with Hermeto Pascoal, Larry Coryell, Geraldo Azevedo, Sebastião Tapajós, Demônios da Garoa, Vanusa, Renato Borghetti, Osvaldo Montenegro, Jair Rodrigues, Elomar, Toquinho, Tunai, Paulinho da Viola, Nando Cordel, Moraes Moreira, Fafá de Belém, Amelinha, Los Hermanos, Zeca Baleiro, Miyazawa and others.
With a variety of works already released, Diego is doing shows on the most important stages around the world enchanting and charming the public wherever he goes with his unique touch.

Diego Figueiredo Trio Live in Concert in São Paulo Brazil


Diego Figueiredo Duo (hold onto your seat)


Diego solo performing "Stella by Starlight"


Diego Figueiredo wins the Festa Nacional da Música Award in Brazil
Visit Website
Watch Video
---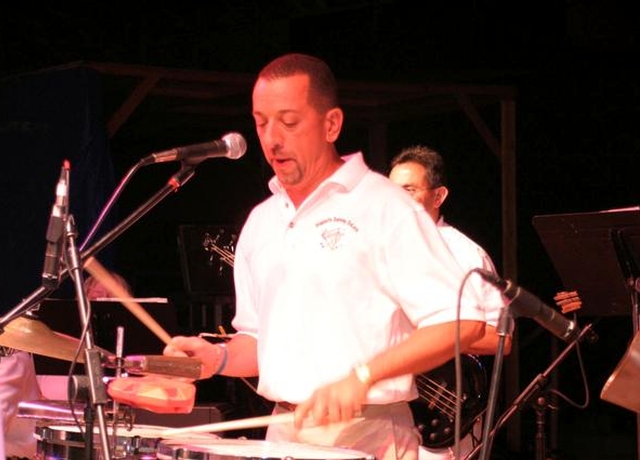 Heights Music Hop Presents Sammy DeLeon Latin Jazz Sextet


$40.00


Friday

9/23


9:00 pm

Tickets available through FutureHeights



Benefit for FutureHeights and the Heights Music Hop featuring North Coast's leading Latin Jazz Group.
Featuring: Sammy DeLeon-timbales & vocals, Jackie Warren-piano, Nelson Orta-percussion, Jose "Cheito" Hernandez-bass, Dick Ingersoll-sax, & Scott McKee-trumpet.
Sammy DeLeon a master timbales player has shared his talent far and wide. He has appeared in New York, Chicago, Miami, San Juan and points in between. He is the undisputed leader in latin music in the Ohio area. Formerly the musical director of Impacto Nuevo, Sammy has been leading his own group since 1996. Equally adept in latin jazz, salsa and merengue, Sammy and his Orchestra make it hard for an audience to sit still. DeLeon has shared the stage with many stars of latin jazz.
He opened up for the late Tito Puente several times in Cleveland and New York City and was a favorite of the late master. Sammy has collaborated with many of the leading latin musicians throughout the world. They include Humberto Ramirez, Tony Vega, El Gran Combo, and Tito Rojas. Latin music has enjoyed a great revival in Northeast Ohio thanks to the leadership of Sammy DeLeon and his dynamic Orchestra.
Jackie Warren is one of the most in demand and prolific jazz artists working in the Great Lakes region. On any given night she can be found playing solo, leading her trio, or she may be heard as the featured soloist and arranger for Sammy DeLeon's Salsa and Latin-Jazz ensemble.
Jackie is also a professor of music at Tri-C and has several private students. Jackie gets calls constantly from vocalists who want her to back them, and she is frequently called on to guest with national artists. In the past few years Jackie has performed with David "Fathead" Newman, Bobby Watson, Jane Bunnett, and Gerald Wilson. Her arrangements can be heard on Sammy DeLeon's new CD, and recently she recorded a session in collaboration with the legendary producer Tommy LiPuma.
---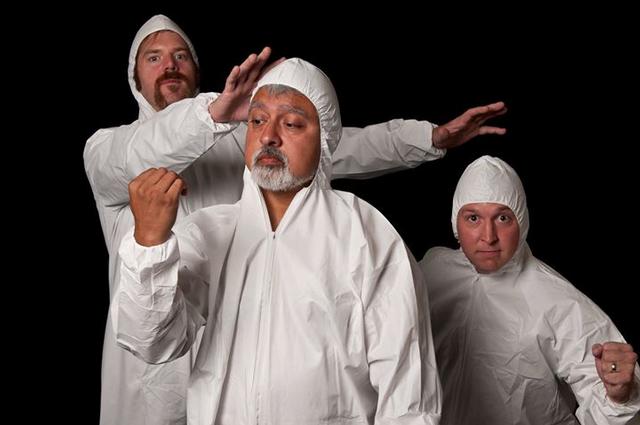 Fareed Haque & Funk Brothers
$20.00
Saturday
9/24
8:30 pm
Buy Tickets
From Chicago! Guitarist Extraordinaire and his Funk Brothers Band! Playing original music, & repertoire from Eddie Harris, Garaj Mahal, Radiohead, Pink Floyd, & new Soul Jazz!
Featuring: Fareed Haque-Guitar & Leader, Greg Fundis-Drums, Alex Austin-Bass, & Kevin Kozol-Keyboards
Special Guest Opening Act: CuDa, KrishNa, & CuDa.
Featuring: Tony Cuda-bass, Krishna B.-drums, Chris Cuda-guitar.
"Fareed and his funk Brothers is the acoustic jazz version of Fareed's electronica band Mathgames!
While MathGames employs Machines, technology, loops and Signal processors, Fareed and his FBs replaces all of that with human musicians
For this startling new concept, Haque uses all human musicians -with fingers - to create the sounds normally created by robot funk music machines.
The new CD is entitled RumbleTrain, and will be released this fall on Harmonized Records."
Visit Website
---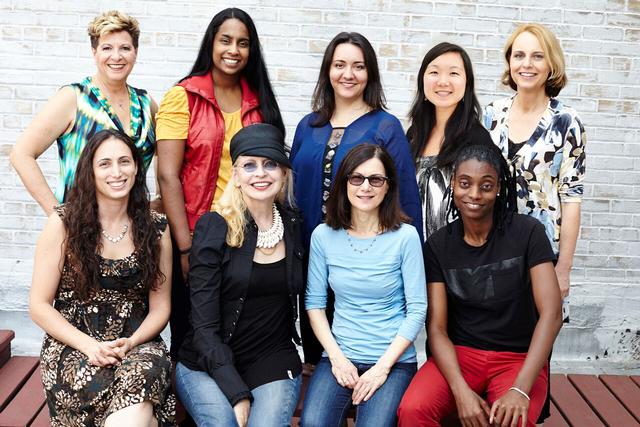 Monika Herzig's Whole World In Her Hands Sextet
$20.00
Sunday
9/25
7:00 pm
Buy Tickets
Powerful International All Women Sextet lead by Master Pianist and Professor of Music at Indiana University, Monika Herzig.
Featuring: Monika Herzig-piano & leader, Leni Stern-guitar, Jamie Baum-flute, Reut Regev-trombone, Jennifer Vincent-bass, & Arianna Fanning-drums.
In the beginning, there were "The Chicks!" I encouraged Monika Herzig to pursue her love of Chick Corea's music and dared to mention the play on words with his name. Her project is anything but tongue-in-cheek. She has assembled some seriously accomplished musicians, all of whom happen to be women. Not only can we be excited about the music they play, we can be thrilled about the important example they represent of high achieving women. Women are not the only ones that can feel lucky about what "The Whole World In Her Hands" has brought us. We all can. – Grammy Winning Bassist, John Clayton
Her vision clearly in place with a brilliantly reharmonized, reimagined and rearranged version of the traditional spiritual, "He's Got The Whole World In His Hands," Herzig collaborated with manager/producer Suzi Reynolds to make some history and a strong international statement with this recording. They assembled an international array of bandleaders from Israel, Cuba, Germany, India, NYC, Australia and Malaysia. This is a variation on the theme most would recognize as being how great jazz records have been made – independent, creative artists meet and discover their alchemy as a group, and fearlessly dive into new material. In the case of Monika Herzig's new release, however, one variation makes the recording sessions particularly notable – every musician on this date happened to be female.
Beyond this historic fact is the music itself and the cohesion of the ensemble playing it, impressive on any level. Yet each of the members of Herzig's taut ensemble are eminent musicians and leaders in their own right, all women who have toured, recorded to international acclaim. Their talents, especially those of their leader, are on full display as instrumentalists, collaborators and composers here. In this album titled The Whole World in Her Hands, each player finds the world in the instrument at her fingertips.
It's not surprising that great talent is at the center of Herzig's work. In this stunning and contemporary project, Monika showcases her artistry and those of top jazz women working today. Her intelligence and depth are audible in these songs, from originals to unique arrangements of current hits. Bringing the likes of guitarist Leni Stern (Germany/NYC), percussionist Mayra Casales (Cuba), flutist/saxophonist Jane Bunnett (Canada), drummer Arianna Fanning (Indian-American), bassist Jennifer Vincent (USA), trombonist Reut Regev (Israel), flutist Jamie Baum (USA/NYC), alto saxophonist Lakecia Benjamin (USA/NYC)) and bassist Linda Oh (Malaysia/Australia) together to play this panoply of music has created a whole that is truly greater than the sum of its impressive parts. Herzig says of the record, "I'm really excited about how this project came together and what all of these women have been able to accomplish. My goal and hope is to offer this work as model for young women contemplating a career in music by seeing and hearing what these women from all over the world have managed to accomplish, despite many difficulties."
Visit Website
Watch Video
---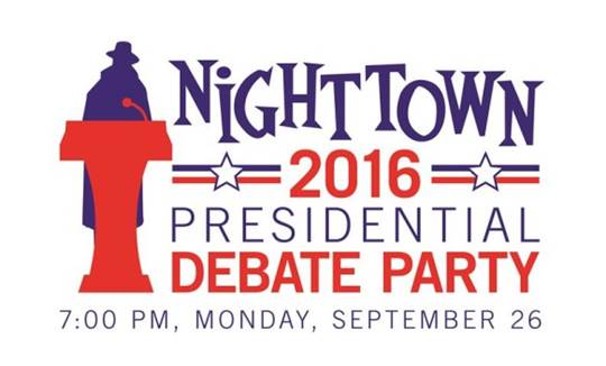 2016 Presidential Debate Party w/BW Musical Theater
$10.00
Monday
9/26
7:00 pm
Buy Tickets
Pre-Debate Show at 7:00 p.m.; Debate at 9:00 p.m.
Featuring: The Baldwin Wallace Musical Theater Department, The Debatables – A Non-Partisan Trio, Hillary Clinton and Donald Trump. Followed by the debate on the Nighttown stage via large screen TV.
As set long-ago by the U.S. Presidential Debate Commission, the first official presidential debate between Hillary Clinton and Donald Trump will take place on Monday, September 26. The two candidates will be on the Nighttown stage via large screen TV's for that much-anticipated debate, beginning at 9:00 pm.
But before that exercise in democracy (or that train wreck, depending on your point of view), we're going to start the festivities at 7 pm with a trivia contest, followed by those singing political satirists, The Debatables – A Non-Partisan Trio. After that, we'll be entertained by the Baldwin Wallace Musical Theater Department. Just before the debate begins, we'll have a rousing audience sing-along featuring some of your favorite patriotic songs.
The Baldwin Wallace Musical Theater Department
Director Vicky Bussert brings to the Nighttown stage students from the second-best musical theater program in the country for a program of political showstopping showtunes that include America (West Side Story), Fugue for Tin Horns (Guys & Dolls), Make Them Hear You (Ragtime), The Gun Song (from Sondheim's Assassins) – and a song from this season's biggest hit on Broadway, Hamilton, all to the piano accompaniment of Dave Pepin, music director for the Baldwin Wallace program. Dave and the BW students will then lead us as we all sing This Land is Your Land, You're a Grand Old Flag and Simon and Garfunkle's America, plus other favorites, before we break for the presidential debate.
The Debatables – A Non-Partisan Trio, Presented by The Cleveland Cabaret Project
Fresh off their recent Nighttown success with 2016: A Political Race ODDyssey, The Debatables will offend and entertain both parties with politically incorrect musical satire. The trio includes Rob Gibb, Tina D. Stump and Lora Workman.
---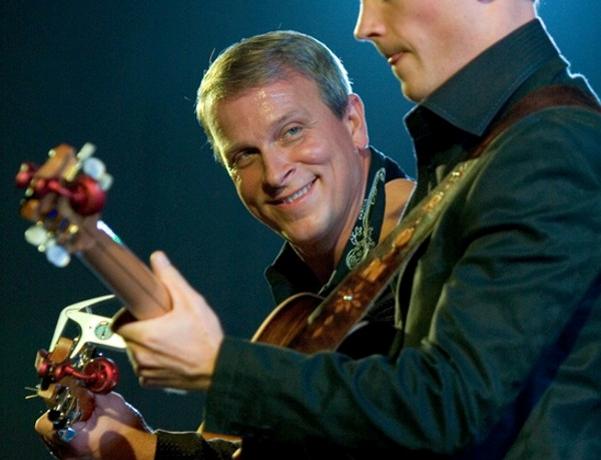 Loren & Mark
$20.00
Thursday
9/29
8:00 pm
Buy Tickets
International Guitar Duo & associates of Tommy Emmanuel, Loren Barrigar (Syracuse, NY) & Mark Mazengarb (New Zealand).
"Fresh and Exciting… these guys ROCK!!"
Tommy Emmanuel, Australian guitar virtuoso
Loren and Mark first met in 2005 when they spent a few days working with the great Tommy Emmanuel at Jorma Kaukonen's Fur Peace Ranch guitar camp. Mark was a college kid, just completing his degree in classical guitar at the University of North Carolina; Loren was already a seasoned performer, but it was his first serious look at acoustic guitar. After the workshop, Mark visited Loren and they spent some time picking guitar – and picking each other's brains.
In 2009 they met again in Nashville at the Chet Atkins Appreciation Society (CAAS) convention, an international gathering of hundreds of guitarists. That set the stage for the 2010 CAAS convention where they were on the schedule of performers. Though they were not originally listed to play on the big Saturday night finale, they were added to the show due to popular demand from those who heard them throughout the week.
Loren and Mark's varied repertoire of original and arranged music consists of stunning guitar duets as well as songs, giving them a wide appeal.
Their music is influenced by Bluegrass, Jazz and Western; their style of guitar playing is largely built upon the thumb-picking techniques pioneered by guitar greats Merle Travis, Chet Atkins and Jerry Reed, and their songs feature Lorens superb vocals and some beautiful harmonies from Mark.
Barrigar and Mazengarb have toured extensively in both the USA and in Europe, and their fan base is rapidly expanding. They recorded their first album together the summer of 2011 which won a SAMMY (Syracuse Area Music Awards) for Best Album at the Northeast Music Industry Conference, and their second album Onward also won a SAMMY. The title track 'Onward' won first place at the International Acoustic Music Awards (IAMA) for Best Instrumental. Their most recent album is live from their 2013 tour of Europe
Loren and Marks live performances feature not only their spectacular technical grasp of the guitar, but also their outstanding musicality and ability to be spontaneously creative. The interaction between the two musicians is as much a feature of their shows as is the world-class guitar playing that they both display.
Visit Website
Watch Video
---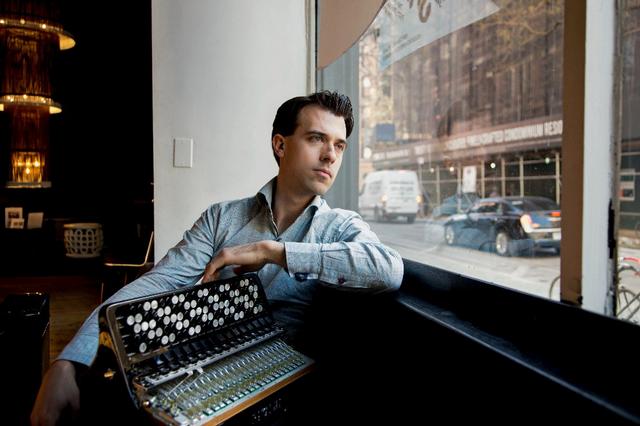 Julien Labro Quartet
$20.00
Friday
9/30
8:30 pm
Buy Tickets
From France/NYC/Detroit! Master of the Accordion from the Hot Club of Detroit leads exciting new Quartet live at Nighttown!
Featuring: Julien Labro-accordion, Jon Dixon-piano, Jordan Schug-acoustic bass, Jesse Kramer-drums.
Boundary breaking and eclectic, the Julien Labro Quartet escapes easy classification with its unique musical language and blend of improvisation and artistry that draws from each individual musician's diverse background and musical roots. Inspired by music from around the world and across a myriad of genres, spanning jazz, classical, world and even folk music, the JLQ have crafted a refreshingly genre-bending, multilayered contemporary voice, rich with harmony, rhythm, and spontaneity that sets them indescribably apart.
Under the direction of world renown accordionist/bandoneónist Julien Labro, the quartet masterfully weaves together a diverse range of musical traditions while never forgetting that music is meant to be enjoyed.
Visit Website
Watch Video
---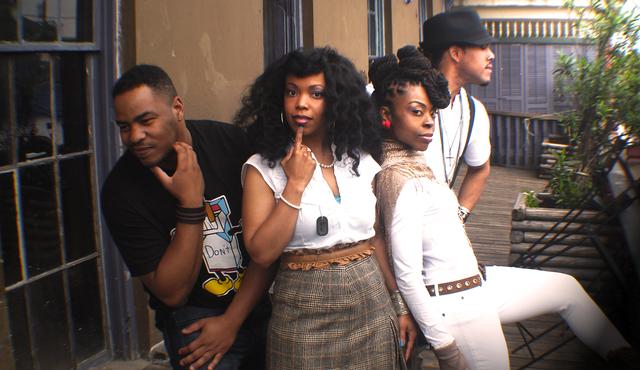 Water Seed
$15.00
Thursday
10/06
8:00 pm
Buy Tickets
---
"Spero Plays Nyro" / A Tribute to Laura Nyro
$20.00
Friday
10/07
8:30 pm
Buy Tickets
Pianist & Vocalist Christine Spero pays tribute to Laura Nyro playing selections from her new CD "Spero Plays Nyro". With Elliot Spero on Sax.
---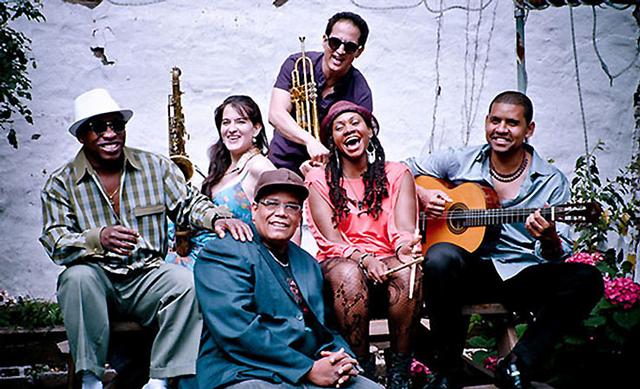 Gabriel Alegria & Afro Peruvian Sextet
$20.00
Sunday
10/09
7:00 pm
Buy Tickets
Direct from Peru! Dynamic Trumpeter leads Sextet for hot night of Latin Jazz at Nighttown!
"Incredible! We Americans sometimes have a bastardized idea of Latin Music. It is great to get this information straight from the source and presented the way it is supposed to be." –Christian McBride

"Every once in a while there comes a musician who, when playing his or her chosen instrument, seems to carry within a vital life-force that is irrepressible. Nuevo Mundo, abounding in energy and innovation could very well be one of the most memorable musical testaments to the meeting of jazz and its seeming alter-ego Afro-Peruvian music." - Latin Jazz Network

These musicians have a very strong local and regional following including fans from New York City that have traveled as far as Perú to see them perform. They also have received rave reviews in The New York Times, The Wall Street Journal, Time Out New York, Los Angeles Times, Downbeat Magazine, and the use of the band's image on 300,000 McDonald's publicity trays confirms the Afro-Peruvian Sextet's current impact on the international music world. Highlights from the press include the following:

"Sharp new album!" - The New York Times
"An immersion in the black music of Peru's coastal regions." - Time Out New York
"a fascinating glimpse into how jazz is fusing with regional music around the world" - LA Weekly
"Wonderful hand percussion and stickmanship" - DOWNBEAT Magazine
"A new chapter in the history of Latin Jazz" - Rifftides

Afro-Peruvian jazz music is the most recent expression to come from South America's rich cultural and musical heritage. The band culls its repertoire from four chart-topping albums that soared to the top of World Music and Jazz Charts in North America. High-energy execution of African rhythms from coastal Perú constitutes the centerpiece of each Afro-Peruvian Sextet performance. The musicians use the quijada (jaw-bone of a donkey), the Peruvian cajón (box drum) and flashy passages of zapateo dancing in performance.
Visit Website
Watch Video
---
Paquito D'Rivera & John DiMartino Trio play Billy Strayhorn
$40.00
Thursday
10/13
8:00 pm
Buy Tickets
Cuban Music Legend and Muliti Reed Artists Paquito D'Rivera teams up with Dynamic Pianist John DiMartino & Trio in Salute to Billy Strayhorn.
Featuring: Paquito D'Rivera-sax & clarinet, John DiMartino-piano, Boris Kozlov-acoustic bass, & Mark Taylor-drums. Playing Classic Billy Strayhorn and Ellington repertoire.
---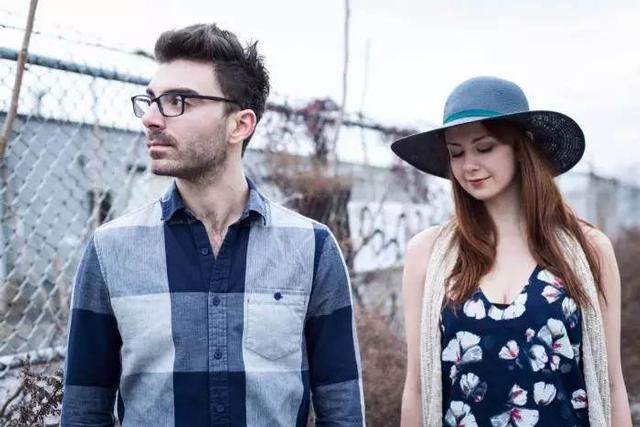 Mike Bono & Natalie Cressman
$20.00
Saturday
10/15
8:30 pm
Buy Tickets
Rising Stars form Exciting Duo for Showcase on Nighttown Stage!
CD Release event for their new album "Etchings in Amber".
Featuring: Mike Bono-guitar, & Natalie Cressman-vocals & trombone ( From Trey Anastasio's Band).
A collaborative duo since 2014, trombonist and vocalist NATALIE CRESSMAN and guitarist MIKE BONO have developed a repertoire of vibrant and intricate originals that incorporate a multitude of genres. With its mix of jazz with folk and indie rock, the genre-bending music is complex yet very approachable. Cressman's voice has an alluring smoky quality, and her singing style comes out of the tradition of vocal jazz but with a distinctly contemporary feel. Bono is an accomplished arranger and improviser.
Besides playing with their own bands, Cressman and Bono having been honing their duo chops for a while with regular performances in NYC. The duo recorded their debut album, ETCHINGS IN AMBER, in October of 2015 at The Bunker in Brooklyn, NY. The project was mixed by Nick Rives at Capitol Records in Los Angeles and mastered by Kevin Reeves at Sterling Sound in New York City. The 9 songs, featuring the intimate instrumentation of voice and acoustic guitar, combine Bono's harmonic stylings with Cressman's soulful storytelling. With Cressman's and Bono's strong musicianship and
intricate but highly accessible compositions, ETCHINGS IN AMBER shows that the future of jazz is in good hands.

About Natalie Cressman
Raised in an eclectic musical household in San Francisco, Natalie Cressman has only continued to diversify and expand her musical universe. Natalie decided to pursue a career as a trombonist when she suffered a foot injury in high school after many years of studying ballet. Cressman moved to New York in 2009 to study at the Manhattan School of Music, and the following year was enlisted by jam band pioneer Trey Anastasio for his touring band. Cressman has spent much of the last six years touring the jam band circuit while also performing with jazz luminaries Nicholas Payton, Wycliffe
Gordon, and Peter Apfelbaum. She currently tours around the East Coast with her own band and as a sideman for several other groups. ETCHINGS IN AMBER is her third CD, following Turn The Sea in 2014 and Unfolding in 2012.

About Mike Bono
Mike Bono is a NYC-based, sought after guitarist, composer, and teacher. He plays regularly around the city, and has performed at places such as Carnegie Hall, Town Hall Theater, Birdland, The Blue Note, The Bar Next Door, and Joes Pub, amongst others. He has also toured internationally as a leader and sideman in over 10 countries in Europe, and most recently, at the Cape Verde Kriol Jazz Festival in Africa. Mike has performed with a wide variety of artists such as Erykah Badu, Chris Cheek, Andra Day, Dayna Stephens, Julian Lage, Dick Oatts, Aloe Blacc, Leon Bridges, and Rich Perry, to name a few. ETCHINGS IN AMBER is his second release, following From Where You Are, with special guest Julian Lage, in September 2013.
http://www.nataliecressman.com/ :: http://www.mikebonomusic.com
Watch Video
---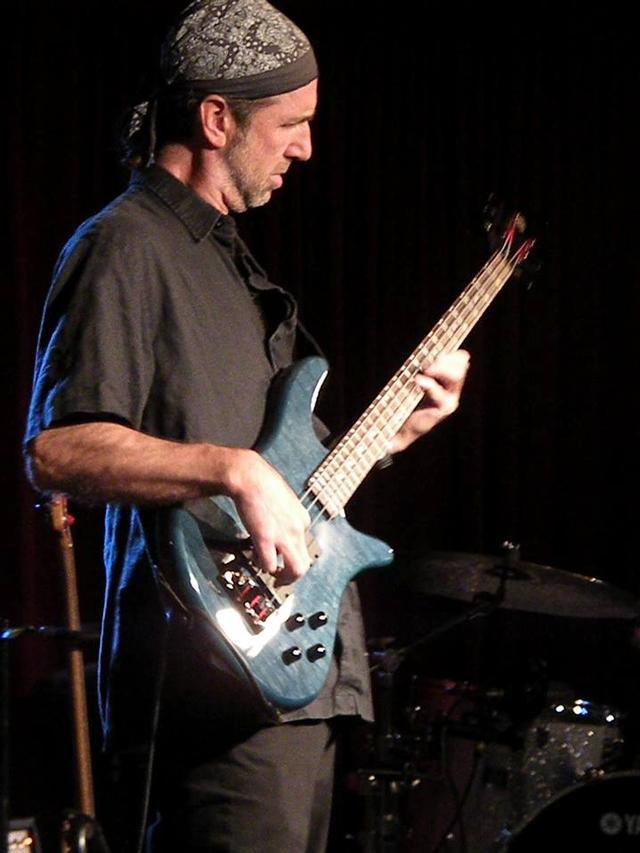 Tony Cuda & His Jazz Cats
$10.00
Sunday
10/16
7:00 pm
Buy Tickets
CD Release Concert!
Bassist leads All-Star North Coast Contemporary Jazz Group featuring: Tony Cuda-electric bass, leader, & composer, Chris Cuda-guitar, Dan Maier-piano & keys, Dave Kasper-sax, & Carlos Kincaid-drums + Special Guests!
Tony Cuda is a bass player and composer. He is a graduate of Cleveland Hts High. Tony attended Berklee College of Music in Boston for 3 years in the late 1970's and received a Masters degree from John Carroll University in education. His musical influences include Weather Report, Chic Corea, Mahavishnu Orchestra, Miles Davis, Yes, King Crimson and many others. As part of CuDa, RenKo & CuDa, the band released 3 CD's and performed as an opening act for many international artists.
Dan Maier attended Berklee School, New England Conservatory, and studied jazz piano with Lennie Tristano, Jaki Byard, Ran Blake. In NYC, Dan was a member of Blood, Sweat, and Tears, and toured with Philip Glass and Woody Herman. In Cleveland, Dan plays at the jazz club, Nighttown, where he recently led trios for Cheryl Bentine of Manhattan Transfer, Nicole Henry, Alexis Cole, Jackie Ryan, and Ann Hampton Callaway.
Chris Cuda is a self-taught acoustic/electric/synth guitarist. Chris has a new release coming out this year with Kip Reed (Bass), Steve Renko (Drums), as well as other guests. Chris has recorded and/or performed with David Thomas (Rocket From The Tombs & Pere Ubu), Horns & Things, Sonny Geraci (The Outsiders), Len Berry, Tommy Roe, Freddy "Boom Boom" Cannon, Leslie Gore, Billy J. Krammer, The Shangri-La's, Gilby Clarke (Guns & Roses, MC5, Heart), and Chris's primary band - CuDa RenKo CuDa since 2006.
Visit Website
Watch Video
---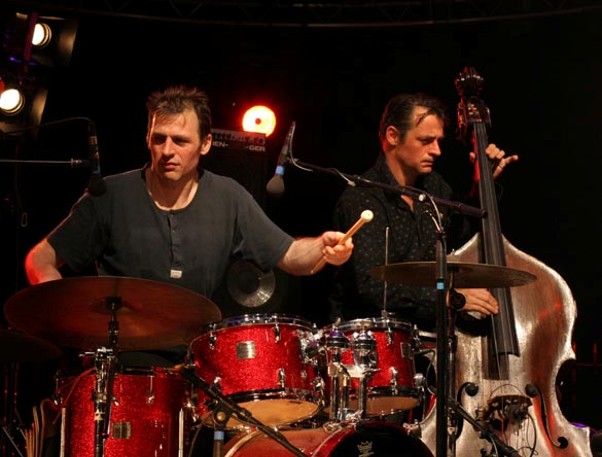 Moutin Factory Quintet
$20.00
Wednesday
10/19
7:00 pm
Buy Tickets
From Paris & NYC! Twin Brothers Francois & Louis Moutin lead cutting edge All-Star Quintet! CD release event for new album "Deep" releasing in September.
Featuring: Francois Moutin-acoustic bass, Louis Moutin-drums, Emmanuel Codjia-guitar, Thomas Enhco-piano, & Christophe Monniot-saxophones.
"In the course of recording three albums withits current lineup, the Parisian powerhouse of
brothers François and Louis Moutin's Reunion Quartethas quickly established itself as one of the
most creative new bands of the decade."
- Jennifer Odell -Downbeat
For the last ten years, master drummer Louis Moutin and bass monster Francois Moutin have been co-leading the Moutin Reunion Quartet, relentlessly touring both America and Europe, performing their own original compositions with astounding partners Jean-Michel Pilc on piano and Rick Margitza on tenor sax. They have released six albums, each of them generating lots of laudatory press and extensive airplay.
The Moutin Factory Quintet is co-lead by twin brothers Francois Moutin on acoustic bass and Louis Moutin on drums. Both in their forties, they enjoy a chemistry that only twin brothers can know.
During the first half of 2013, while they were intensively touring with the Moutin Reunion Quartet both in Europe and in the USA, they have spent 4 days in a studio in Paris with this new quintet.
The very first performance of the Moutin Factory Quintet took place at the famous festival Jazz in Marciac in August 2013.
The first album "Lucky People" was released in September 2013, and the band has been touring intensively in France from October through December 2013, performing in festivals like Nancy Jazz Pulsation, D'Jazz Nevers, as well as in prestigious venue like the Olympia in Paris, etc...
Don't miss the international sounds of the Moutin Factory Quintet at Nighttown!
Visit Website
Watch Video
---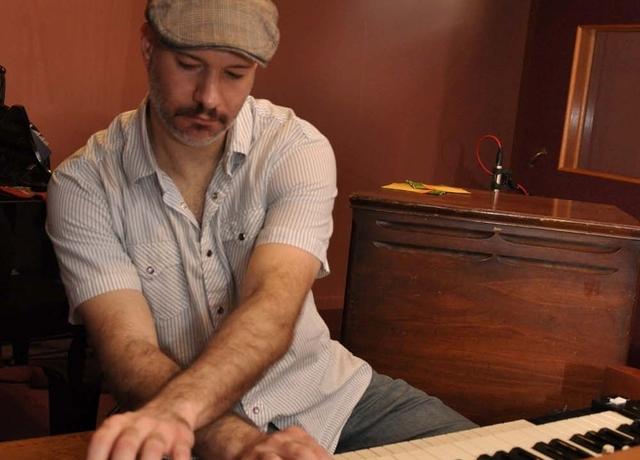 Brian Charette Trio + Benny Sharoni
$15.00
Thursday
10/20
8:00 pm
Buy Tickets
NYC Organ/Keyboard Trio meets Saxophonist from Israel/Boston in Summit Meeting at Nighttown!
Featuring: Brian Charette-organ & keys, Jim Alfredson-organ & keys, Jordan Young-drums, & Special Guest Benny Sharoni-sax.
Grammy nominated, Hammond organist, Brian Charette has established himself as a leading voice in modern jazz. He has worked with many notable artists such as Joni Mitchell, Chaka Khan, Lou Donaldson, and countless others. Since moving to New York in 1995 from his native Meriden, Connecticut, Charette has become an integral part of the New York City jazz scene.
Brian is a SteepleChase recording artist, and has just released his third recording for them, "Music for Organ Sextette". He also just finished a solo organ recording that will be out in January 2013. Brian performs regularly all over the world. This year, Brian has been playing very successful engagements in NYC, LA, Spain, Indonesia, Czech Republic, and Germany.
Brian writes master classes regularly for Keyboard Magazine, and has recently become a Nord endorsed artist. In June, Downbeat Magazine gave "Music for Organ Sextette" 3 1/2 stars and listed Brian as a "Rising Star" in the 2012 Critics Poll.
As a sideman, Brian records with many popular jazz artists; most recently with Tony Desare, Bucky Pizzarelli, Mike DiRubbo and Vic Juris. Mr. Charette is also featured prominently on two new Mel Bay instructional DVDs by Rodney Jones and Sheryl Bailey.
Bill Milkowski of Jazz Times has called Brian "one of the best of the new breed of B3 Players". Keyboard Magazine's Carl Lumma said "if you care a whit about the future of music you owe this album a listen". Edward Blanco of Ejazzreview calls Charette's playing "Dazzling" and "Virtuosic"
Visit Website
Watch Video
---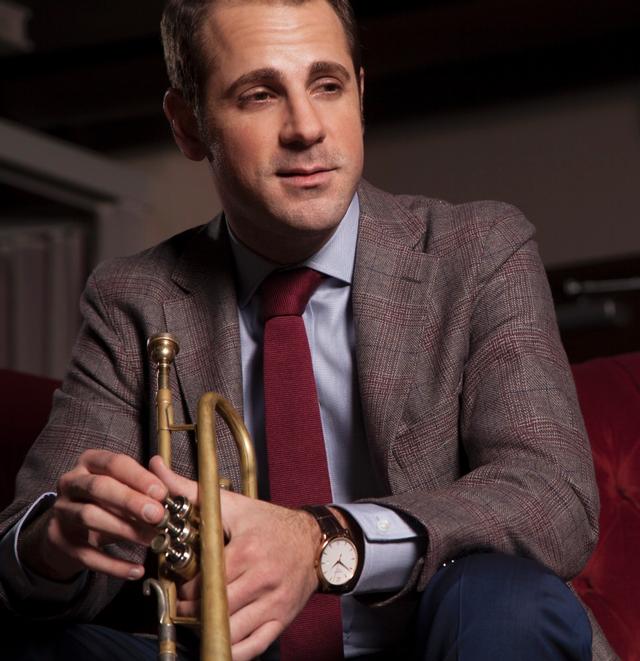 Dominick Farinacci Quintet
$30.00
Friday
10/21
8:30 pm
Buy Tickets
Rising Trumpet Star & his NYC Quintet play Music from his Brand New CD "Short Stories" on Mack Avenue Records, Live at Nighttown!
Dominick Farinacci is set to release his Mack Avenue Records debut, Short Stories--a compelling suite of music with a repertoire that spans genres and generations united by the trumpeter/composer's soulful conception. Bringing together songs from Tom Waits, Horace Silver, Dianne Reeves and the Gipsy Kings as well as original compositions, Farinacci has managed to create his own musical universe, aided by musicians of the highest caliber. All of the songs have a narrative that any listener can relate to.
Farinacci had already achieved enough stature by his mid-teens that Wynton Marsalis offered to help him set his sights on coming to New York, and by 2001, Farinacci was one of only four trumpeters in the world to be selected as the inaugural students in The Juilliard School's first jazz curriculum. During his school years and afterwards, Farinacci immediately distinguished himself as a soloist/bandleader/composer with a vision.
Soon thereafter, Farinacci was named the first Global Ambassador for Jazz at Lincoln Center and traveled to Qatar where his world expanded beyond his wildest dreams. Throughout the two years that Farinacci spent there, he broadened his activities to include dozens of different projects, where the goal was, through his music and outreach activities, to unite communities and overcome barriers of every sort.
Life itself has many different sorts of mentorship built into it. A life in the arts can't exist without these kinds of relationships, and Short Stories is the fruit of the coming together of two kindred spirits, Farinacci and LiPuma, from the same home town (Cleveland, Ohio), separated by just under half a century in age. What unites them is a clear, moern aesthetic vision that combines the highest musical standards with a desire to be agents of change.
LiPuma's credits as a producer are far too numerous to list here; suffice it to say he has played an essential role in the sound of the last 50 years, with 35 albums certified gold or platinum, four GRAMMY® Award wins and 33 nominations. If you have heard Sir Paul McCartney, Barbra Streisand, Miles Davis, George Benson, Natalie Cole, Dave Mason, Diana Krall and Dr. John--you have heard Mr. LiPuma's work.
Amazingly, Farinacci found time during his Middle East years to also play an integral role in the conception and build out of Cuyahoga Community College's Tommy LiPuma Center for Creative Arts.
There are so many superlatives thrown around these days that they seem to have lost their effect; but as this unique and deeply grounded album sinks into your consciousness, you will undoubtedly come to the conclusion that Dominick Farinacci is not only one of the truly outstanding musicians of his generation, but also that what is behind the music is nothing short of miraculous. In Farinacci's own words: "While Short Stories is the title of this particular recording, it has come to represent a culmination of things I'm most passionate about - performance, education, music & wellness and community-based cultural collaborations - unfolding in the music and touring around the world."
Visit Website
Watch Video
---

Morgan Mecaskey, Gretchen Pleuss, Hallie Sinclair, Haley Margaret
$10.00
Saturday
10/22
8:30 pm
Buy Tickets
Emerging Singer/Songwriters from the North Coast light up the Nighttown Stage! The art of song: four songwriters from northeast Ohio.
Visit Website

Planning a
reception,

wedding,

b

usiness
meeting,
graduation, birthday or B'nai Mitzvah?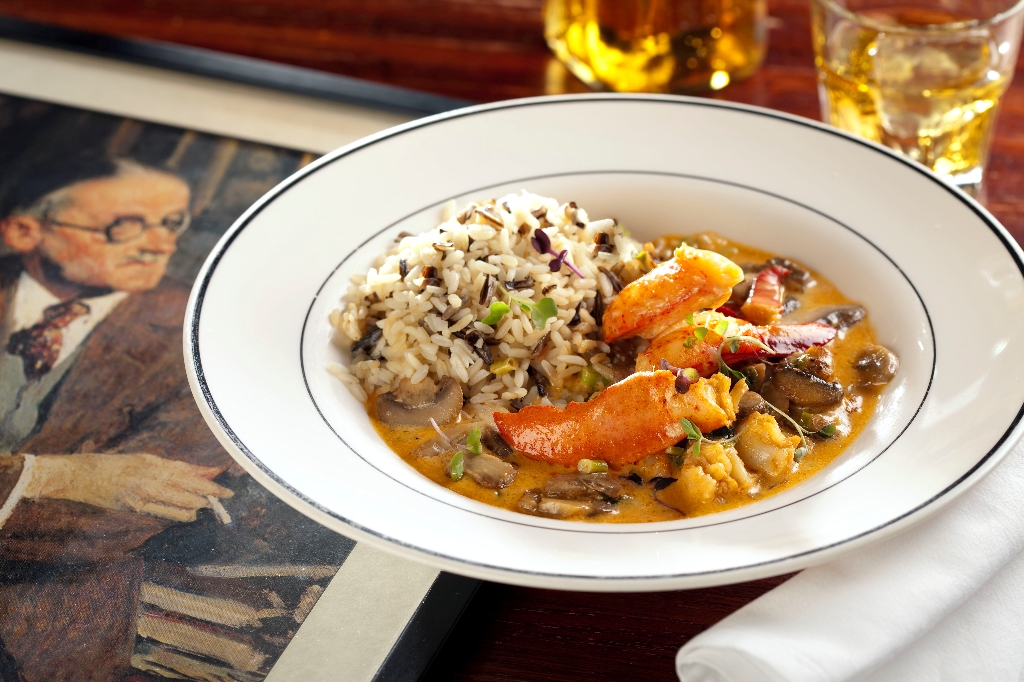 . . . . . . . . .think Nighttown!

We give you the best package in town at a price that won't break the bank. And everything is included at no extra charge. Our experience is as accommodating as our atmosphere. Private function spaces from 20 - 150. Valet parking available.
To book your party, call Brendan Ring directly at

216-952-9133
Nighttown uses Yamaha Pianos exclusively


For more information about the

Yamaha C-7

,
The New

Avant

Grand Piano or any of the Yamaha pianos,
Please contact Classic Pianos-Akron/Cleveland at 216-831-1600
Nighttown drums provided by




www.fortunedrums.com
Nighttown/JWP graphic designer
Kathy Kelly
216-941-5439



Gerry Paluck RPT

Registered Piano Tuner/Technician

(216) 346-9308
www.gerrythetuner.com
Looking for great music
on the radio
and the web?

Check out the
Nighttown / Jim Wadsworth Productions
Radio Guide. Updated 10/10/15

Radio List (in pdf)
Thanks to
Bruce Amsel
for
compiling and keeping the list up to date!!!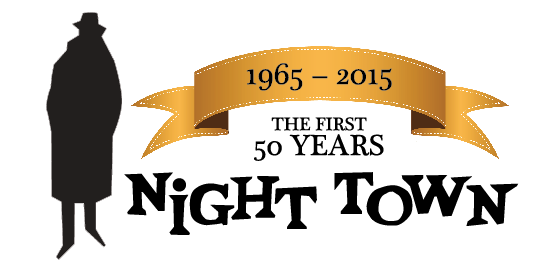 12387 Cedar Road (top of Cedar Hill)
Cleveland Heights, OH
216-795-0550
No need to make an additional table reservation -
it's already included with your concert tickets!!
www.nighttowncleveland.com
Map to
N
ight
t
own
Producers of All the Great Music at Nighttown
Call us for Music for your Private Event
216-721-5624 jwadsworth@aol.com
www.jwpjazz.com

To Purchase Concert Tickets

No need to make an additional table reservation -
it's already included with your concert tickets!!








"Late Night at Nighttown"
Fridays Moss Stanley on piano 10:30PM - 1:00AM No cover
Saturdays Jackie Warren on piano 10:30PM - 1:00AM No cover








Sunday, Aug, 28 Doris Long w/Joe Hunter Trio + 1 7 PM $15.
Cleveland Vocalist extraordinaire back on the stage at Nighttown!
Featuring: Doris Long-vocals, Joe Hunter-piano, Dallas Coffey-acoustic bass, Val Kent-drums, & Special Guest Al Fuller-sax.



Thursday, September 1 Leah Natale 8 PM $10.
Dynamic Jazz Vocalist and Cleveland Native now based in Seattle back for hometown gig at Nighttown!



Friday, September 2 Hubb's Groove - Tribute to George Duke 8:30 PM $20.
North Coast Drummer leads All-Star Contemporary Jazz Group in a Tribute to Keyboard Legend George Duke:
Featuring: Robert Hubbard-drums, Alphonso McDuffie-keyboards, Cliff Barnes-piano & keyboards, Dan Wilson-guitar, Riley Richard-sax, & Dave Hart-bass.



Wednesday, September 7 Ultra Faux 7 PM $15.
AKA "Hot Club of Baltimore". Django Inspired Original Gypsy Jazz Group from Baltimore make their Cleveland debut at Nighttown!
Featuring: Michael Joseph Harris-guitar & composer, Sami Arefin-guitar, & Eddie Hrybyk-acoustic bass.



Thursday, September 8 Richard Smith & Pete Cavano 8 PM $15.
From Nashville! Fingerstyle Guitar Master lights up the Nighttown stage! Special Guest opening act North Coast Guitarist Pete Cavano.



Thursday, Sept. 8 Jaerv 7:30 PM $15.
Direct from Sweden! Award-winning Swedish Quintet play heartfelt Folk Music with Jazz and Pop Influences live at Nighttown!
On Nighttown's "Secret Garden" patio. Limited seats available




Friday, September 9 Forecast 8:30 PM $15.
North Coast's leading Contemporary Jazz Group Live at Nighttown!
Featuring: Lem Adams-vibes, Gary Stevenson-electic bass, Alphonso McDuffie-keyboards, Riley Richards-sax, & Gene Butler-drums.



Saturday, Sept. 10 Gretje Angell & Dori Amarilio West Coast Duo 8:30 PM $10.
From Los Angeles! Vocal-Guitar Duo play Jazz Standards, Bossa Nova, and More live at Nighttown!
On Nighttown's intimate Secret Garden patio! Limited seats available



Sunday, September 11 Rhythm Future Quartet & Hot Djang 7 PM $20.
International Gypsy Jazz Quartet makes Cleveland Debut at Nighttown!
Featuring: Jason Anick-violin, Oli Soikkeli-lead guitar ( From Finland), Max O'Rourke-guitar, Greg Loughman-acoustic bass.
Special Guest Opening Act North Coast's own Hot Djang featuring: Reed Simon-violin, Kevin Richards-guitar, Brad Smedley-guitar, Eric Seddon-clarinet, & Bryan Thomas-acoustic bass.



Monday, September 12 Alex Skolnick Trio 7 PM $20.
World Class Guitarist back on Nighttown Stage! Featuring: Alex Skolnick-guitar, Nathan Peck-bass, & Matt Zebroski-drums.



Tuesday, September 13 Russell Malone Quartet 7 PM $25.
World Class NYC Guitarist and High Note Recording Artist leads Quartet at Nighttown!
Featuring: Russell Malone-guitar, Dreen Ivey-piano, Glenn Holmes-acoustic bass, & Reggie Jackson-drums.



Wednesday, September 14 Jake Boland 7 PM $20.
Celebrate Half Way to St. Patrick's Day with vocalist and storyteller Jake Boland!



Thursday, September 15 Tad Robinson 8 PM $15.
Dynamic Bluesman from Indianapolis back on Nighttown's stage!



Wednesday, September 21 Jose James 7 PM $25.
Cutting edge Vocalist and Blue Note Recording Artist with his NYC Group live on stage at Nighttown. Presented in Co-Operation with Tri-C JazzFest.



Thursday, September 22 Diego Figueiredo 8 PM $20.
From Sao Paolo, Brazil. Virtuoso Guitarist back by Popular Demand!



Friday, September 23 Hts. Music Hop Presents Sammy DeLeon Latin Jazz Sextet 9 PM $40.
Benefit for Heights Music Hop Featuring North Coasts leading Latin Jazz Group.
Featuring: Sammy DeLeon-timbales & vocals, Jackie Warren-piano, Nelson Orta-percussion, Jose "Cheito" Hernandez-bass, Dick Ingersoll-sax, & Scott McKee-trumpet.



Saturday, Sept. 24 Fareed Haque & Funk Brothers 8:30 PM $20.
From Chicago! Guitarist Extraordinaire and his Funk Brothers Band! Playing original music, & repertoire from Eddie Harris, Garaj Mahal, Radiohead, Pink Floyd, & new Soul Jazz! Featuring: Fareed Haque-Guitar & Leader, Greg Fundis-Drums, Alex Austin-Bass, & Kevin Kozol-Keyboards
Special Guest Opening Act: CuDa, KrishNa, & CuDa.
Featuring: Tony Cuda-bass, Krishna B.-drums, Chris Cuda-guitar.



Sunday, Sept. 25 Monika Herzig Sexet 7 PM $20.
Powerful International All Women Sextet lead by Master Pianist and Professor of Music at Indiana University, Monika Herzig.
Featuring: Monika Herzig-piano & leader, Leni Stern-guitar, Jamie Baum-flute, Reut Regev-trombone, Jennifer Vincent-bass, & Arianna Fanning-drums.



Monday September 26 2016 Presidential Debate Party w/BW Musical Theater 7PM $10
Pre-Debate Show at 7:00 p.m.; Debate at 9:00 p.m.
Featuring: The Baldwin Wallace Musical Theater Department, The Debatables – A Non-Partisan Trio, Hillary Clinton and Donald Trump. Followed by the debate on the Nighttown stage via large screen TV.



Thursday, September 29 Loren & Mark 8 PM $20.
International Guitar Duo & associates of Tommy Emmanuel, Loren Barrigar (Syracuse, NY) & Mark Mazengarb (New Zealand) live at Nighttown!.



Friday, September 30 Julien Labro Quartet 8:30 PM $20.
From France/NYC/Detroit! Master of the Accordion from the Hot Club of Detroit leads Quartet live at Nighttown!
Featuring: Julien Labro-accordion, Jon Dixon-piano, Jordan Schug-acoustic bass, Jesse Kramer-drums.



Thursday, October 6 Water Seed 8 PM $15.
Exciting 8-piece band from New Orleans with vocals & horns play Funk, Second Line, & then some Live at Nighttown!



Friday, October 7 "Spero Plays Nyro" / A Tribute to Laura Nyro 8:30 PM $20.
Pianist & Vocalist Christine Spero pays tribute to Laura Nyro playing selections from her new CD "Spero Plays Nyro".
With Elliot Spero on Sax.



Sunday, October 9 Gabriel Alegria & Afro Peruvian Sextet 7 PM $20.
Direct from Peru! Dynamic Trumpeter leads Sextet for hot night of Latin Jazz at Nighttown!



Thursday, October 13 Paquito D'Rivera & John DiMartino Trio play Billy Strayhorn 8 PM $40.
Cuban Music Legend and Muliti Reed Artists Paquito D'Rivera teams up with Dynamic Pianist John DiMartino & Trio in Salute to Billy Strayhorn.
Featuring: Paquito D'Rivera-sax & clarinet, John DiMartino-piano, Boris Kozlov-acoustic bass, & Mark Taylor-drums.
Playing Classic Billy Strayhorn and Ellington repertoire.



Saturday, October 15 Mike Bono & Natalie Cressman 8:30 PM $20.
Rising Stars form Exciting Duo for Showcase on Nighttown Stage!
Featuring: Mike Bono-guitar, & Natalie Cressman-vocals & trombone ( From Trey Anastasio's Band).



Sunday, October 16 Tony Cuda & His Jazz Cats 7 PM $10.
CD Release Concert! Bassist leads All-Star North Coast Contemporary Jazz Group featuring: Tony Cuda-electric bass, leader, & composer, Chris Cuda-guitar, Dan Maier-piano & keys, Dave Kasper-sax, & Carlos Kincaid-drums + Special Guests!



Wednesday, October 19 Moutin Factory Quintet 7 PM $20.
From Paris & NYC! Twin Brothers Francois & Louis Moutin lead cutting edge All-Star Quintet! Featuring: Francois Moutin-acoustic bass, Louis Moutin-drums, Emmanuel Codjia-guitar, Thomas Enhco-piano, & Christophe Monniot-saxophones.



Thursday, October 20 Brian Charette Trio + Benny Sharoni 8 PM $15.
NYC Organ/Keyboard Trio meets Saxophonist from Israel/Boston in Summit Meeting at Nighttown!
Featuring: Brian Charette-organ & keys, Jim Alfredson-organ & keys, Jordan Young-drums, & Special Guest Benny Sharoni-sax.



Friday, October 21 Dominick Farinacci Quintet 8:30 PM $30.
Rising Trumpet Star & his NYC Quintet play Music from his Brand New CD "Short Stories" on Mack Avenue Records, Live at Nighttown!



Saturday, October 22 Morgan Mecaskey, Gretchen Pleuss, Hallie Sinclair, Haley Margaret 8:30 PM $10
Emerging Singer/Songwriters from the North Coast light up the Nighttown Stage!


###