---
Dick Gregory
Wednesday February 29 & Friday, March 2
Wednesday 2 shows 7 & 9PM, 2 shows at Friday 8 & 10PM
$25.
Legendary Comedian and Social Commentator shares his wit and wisdom.
Read the brand new interview in the Sun Newspaper by Rodney Bengston
Dick Gregory on The Tavis Smiley Show (Windows Media)
Listen to an archived interview with Dick Gregory on WCPN 90.3FM's "Around Noon"
with host Dee Perry from August 31, 2009
Dick Gregory, African American comedian and civil rights activist whose social satire changed the way white Americans perceived African American comedians since he first performed in public.
Dick Gregory entered the national comedy scene in 1961 when Chicago¡¯s Playboy Club (as a direct request from publisher Hugh Hefner) booked him as a replacement for white comedian, ¡°Professor¡± Irwin Corey. Until then Gregory had worked mostly at small clubs with predominantly black audiences. Such clubs paid comedians an average of five dollars per night; thus Gregory also held a day job as a postal employee. His tenure as a replacement for Corey was so successful ¡ª at one performance he won over an audience that included southern white convention goers ¡ª that the Playboy Club offered him a contract extension from several weeks to three years. By 1962 Gregory had become a nationally known headline performer, selling out nightclubs, making numerous national television appearances, and recording popular comedy albums.
Gregory began performing comedy in the mid-1950s while serving in the army. In the hopes of performing comedy professionally, he moved to Chicago, where he became part of a new generation of black comedians that included Nipsey Russell, Bill Cosby, and Godfrey Cambridge. These comedians broke with the minstrel tradition, which presented stereotypical black characters. Gregory, whose style was detached, ironic, and satirical, came to be called the ¡°Black Mort Sahl¡± after the popular white social satirist. Friends of Gregory have always referred to Mort Sahl as the ¡°White Dick Gregory.¡± Gregory drew on current events, especially the racial issues, for much of his material: ¡±Segregation is not all bad. Have you ever heard of a collision where the people in the back of the bus got hurt? ¡°
From an early age, Gregory demonstrated a strong sense of s
ocial justice. While a student at Sumner High School in St. Louis he led a March protesting Segregated schools. Later, inspired by the work of leaders such as Dr. Martin Luther King Jr., and organizations such as the Student Nonviolent Coordinating Committee (SNCC), Gregory took part in the Civil Rights Movement and used his celebrity status to draw attention to such issues as segregation and disfranchisement.
Gregory¡¯s autobiography, "Nigger," was published in 1963 prior to The assassination of President Kennedy, and became the number one best-selling book in America. Over the decades it has sold in excess of seven million copies. His choice for the title was explained in the forward, where Dick Gregory wrote a note to his mother. ¡°Whenever you hear the word ¡®Nigger¡¯,¡± he said, ¡°you¡¯ll know they're advertising my book.¡±
Through the 1960s, Gregory spent more time on social issues and less time on performing. He participated in marches and parades to support a range of causes, including opposition to the Vietnam War, world hunger, and drug abuse. In addition, Gregory fasted in protest more than 60 times, once in Iran, where he fasted and prayed in an effort to urge the Ayatollah Khomeini to release American embassy staff who had been taken hostage. The Iranian refusal to release the hostages did not decrease the depth of Gregory's commitment; he weighed only 97 lbs when he left Iran.
Gregory's activism continued into the 1990s. In 1992 he began a program called ¡°Campaign for Human Dignity¡± to fight crime in St. Louis neighborhoods.
In 1998 Gregory spoke at the celebration of the birthday of Dr. Martin Luther King, Jr. and President Clinton were in attendance. Not long after that, the President told Gregory¡¯s long-time friend and PR. Consultant, Steve Jaffe, ¡°I love Dick Gregory, he is one of the funniest people on the planet.¡± They spoke of how Gregory had made a comment on Dr. King¡¯s birthday that broke everyone into laughter, when he noted that the President made Speaker Newt Gingrich ride ¡°in the back of the plane,¡± on an Air Force One trip overseas. In 2001, Gregory announced to the world that he had been diagnosed with a rare form of Cancer. He refused traditional medical treatment ¨C chemotherapy ¨Cand with the assistance of some of the finest minds in alternative medicine, put together a regimen of a variety of diet, vitamins, exercise, and modern devices not even known to the public, which ultimately resulted in his reversing the trend of the Cancer to the point where today he is nearly 85% free of it, and getting better every day.
Gregory¡¯s going public with his diagnosis has helped millions of his fans around the world to understand what Cancer specialists have been trying to explain for decades, which is that ¡°Cancer is curable
.¡± Gregory was honored recently at the Kennedy Center in Washington D.C., by a sold out house and a tribute hosted by Bill Cosby, with special tributes by Mrs. Martin Luther King Jr., Stevie Wonder, Isaac Hayes, Cicely Tyson, Mark Lane, Marion Barry and many more.
His most recent book, Callus On My Soul, (Longstreet Press, Atla
nta, Ga.) which became a best-seller within weeks of publication, is an autobiography that updates his earlier autobiography (Nigger), because as Dick says, ¡°I¡¯ve lived long enough to need two autobiographies which is fine with me. I¡¯m looking forward to writing the third and fourth volumes as well.¡±
In 2001, Gregory escaped death once again when a massive tree fell on his car in a storm in Washington D.C. crushing it completely, causing him to have to be extricated from the car by emergency crews. One witness said, ¡°I knew the driver and his passengers had died when I saw the tree fall.¡± Gregory said, "I knew that God had more work for me to do when I saw the tree falling. " He saved his own life by driving into the oncoming lanes of traffic. The word of the accident circulated the globe immediately in the media, underscoring the power, influence, and support that Gregory has earned from people of all nations.
Don't miss the great comedian and activist Dick Gregory at a rare and intimate appearance at Nighttown.
---
Arto Järvelä / Kaivama
Monday, March 5
7 PM
$10.

Arto Jarvela performing "Taklax Gee"

Kaivama performing at FinnFest 2011
Direct from Finland Internationally renowned Fiddle Master Arto Järvelä is joined by Finnish Americans Kaivama, featuring Multi-instrumenalists and vocalists Sara Pajunen, & Jonathan Rundman.
Arto Järvelä
In the lexicon of Finnish Folk music, Arto Järvelä is one of the most important fiddlers of our time with body of work lasting over three decades. Beginning in the mid seventies in family band Isät ja Pojat (Fathers & sons) and during studies at music college in Kaustinen he formed Finlands top fiddle band JPP in 1982. Thereafter Arto have been playing in most of the finnish folk groups like Niekku, Tallari, Salamakannel, Ampron Prunni, Koinurit, Pinnin Pojat, Maria Kalaniemi & Aldargaz, The Helsinki mandoliners, Erik Hokkanen & Lumisudet, Nordik Tree, you name it!
Arto Järvelä was born 1964 in Hattula, southern Finland. In his family fiddling goes behind 3 generations of famous Kaustinen fiddlers. 1982 Arto started studies at Sibelius Academy Folk Music department and graduated 1994 as Master of Music. During his studies he adapted new instruments like nyckelharpa (keyed fiddle), mandolin, octave mandolin, kantele and has been seen jamming even with jouhikko (ancient finnish bowed lyre), double bass and brushes!
As one of the Finlands most talented folk musicians Arto have been representing finnish culture in 38 countries. Concert appearances have taken him as far afield as Cuba, Peru, Australia, Pakistan, Thailand, USA, Canada, India, Venezuela, Japan, Russia and most of Europe.
Kaivama
Finnish-American musicians Sara Pajunen and Jonathan Rundman of the folk duo KAIVAMA grew up in Northwoods cultures of long winters, lakeside saunas, rugged terrain, and solitude. The landscapes of their childhoods echo in the music of their new self-titled debut album, available June 7, 2011. Alternately ancient and modern Finnish influences reveal themselves in KAIVAMA's sound: danceable rhythms, joyous melodies, icy whispers, sleek construction, primal drones, and poppy hooks all interplay as Pajunen and Rundman explore the music of their ancestors.
Sara Pajunen¡¯s skills as a violinist have earned her degrees from the University of Minnesota and the Helsinki Conservatory in Finland. Multi-instrumentalist Jonathan Rundman has toured the US and Europe as a troubadour songwriter, collecting raves from publications such as Paste, Billboard, and The New York Times.
Both raised in Finnish-immigrant epicenters not far from the shores of Lake Superior, Pajunen¡¯s hometown of Hibbing, MN and Rundman¡¯s own Ishpeming, MI are famous for vast open-pit iron ore mines. The band¡¯s name reflects this spirit of excavation. ¡°Kaivama¡± is a Finnish word stemming from kaivaa: to delve or dig.
Sara Pajunen's unique fiddle playing is the common thread of the album, a meld of technique and nuance. Jonathan Rundman adeptly adds various instruments to each track, from rollicking acoustic guitar to a WWII-era foot-pump harmonium to his Grandfather's tenor banjo¡ªand some famously American textures thanks to a vintage Hammond organ and Wurlizter electric piano. Pajunen¡¯s classical training and flirtations with avant-garde string arrangements blend with her dedication to the Finnish pelimanni fiddle tradition. Rundman mixes the harmonic structures of Nordic hymnody with a rough Americana sensibility and hints of '70s-era progressive rock. With guest-star master fiddler Arto Järvelä of legendary Finnish folk group JPP appearing on two tunes, KAIVAMA's first album is a worthy bridge between a new Finnish-American generation and the time-honored music of their heritage.
---
Cleveland Hts. High School Big Band
Tuesday, March 6
7 PM
$5
Next generation jazz musicians hit the stage at Nighttown! Lead by Brett Baker.
---
Murali Coryell Trio
Wednesday, March 7
7 PM
$15.

Murali Coryell's "Sugar Lips" (mp3 sample)
Murali_Coryell's_"What_You_Gonna_Do_About_Me" (mp3 sample)

Murali Coryell's "In The Room With Jimi" (mp3 sample)

Murali Coryell's "Closer To You Baby" (mp3 sample)
Jazz, Blues, and Soul from guitarist, vocalist and son of Larry Coryell and his Trio.
Acclaimed by CNN, Rolling Stone, & The New York Times, singer/guitarist/songwriter Murali Coryell is a rising force in contemporary American music. The son of jazz guitar legend Larry Coryell and author/actress Julie Coryell and grandson of TV, film and stage actress Carol Bruce, Murali is a natural born entertainer.
Murali¡¯s latest CD Sugar Lips, was recorded in Nashville with Grammy nominated producer Tom Hambridge on drums, Reese Wynans (who played keys for Stevie Ray Vaughn) on keyboards, Steve Mackey (of Delbert McClinton) on bass plus special guest stars Joe Louis Walker and Larry Coryell.
Murali has toured with B.B. King and played with Buddy Guy, Levon Helm, George Clinton, George Thorogood & Gavin DeGraw among others. Murali performed at the 2009 SXSW music, film & interactive festival in Austin, TX.
Murali's 2008 release "The Same Damn Thing" has been featured in Guitar Player Magazine, Elmore Magazine and Blues Revue. The CD was named one of the top Blues releases of 2008 by WRTB Rockford, IL as well as 3rd best CD of the year by WRPI Troy, NY Stormy Monday Blues program.
Over the course of six solo CD's as well as in collaboration with his father Larry and brother Julian, Murali has recorded the songs of Sam Cooke, Al Green, Jimi Hendrix, Muddy Waters, Charles Mingus and Marvin Gaye as well as the Chess Chicago blues classics on the CD co-produced by Marshall Chess "2120". Murali's voice and guitar has been heard on NBC's TV show "Crossing Jordan". Murali Coryell is a fully realized artist in complete control of a voice with soul to burn and the tastiest of guitar chops.
Don't miss rising blues star Murali Coryell on Wednesday March 7th.
---
Galactic
Cowboy
Orchestra
Thursday, March 8
8 PM
$10.

GCO performing "The Blaze"

GCO's "Odd Men Out"
Minneapolis based group blends bluegrass, art©\rock, jazz, funk and country, into a unique musical stew.
The Galactic Cowboy Orchestra (GCO) is a unique and powerful musical ensemble that fuses an eclectic mix of original and traditional bluegrass-edged tunes with jazz and world/fusion elements. Their music is Chick Corea meets The Dixie Dregs meets A Prairie Home Companion. The mix ranges from highly accessible bluegrass tunes to extreme arrangements of East Indian ragas. GCO's instrumentation includes guitar, fiddle, bass and drums. The widely versatile instrumentals are accessible to music-lovers of all ages!
They are a brand new band that is already making a name for itself in the national music scene. Two of The Orchestra's pieces were performed on A Prairie Home Companion in November of 2008!
The Galactic Cowboy Orchestra's first album, "Lookin' for a Little Strange," was released in November, 2009.
Don't miss Galactic Cowboy Orchestra's debut performance at Nighttown on Thursday March 8th.
---
Dara Tucker
Friday, March 9
8:30 PM
$10.

Dara Tucker Juke Box

Dara Tucker Video Juke Box
Nashville based Jazz Vocalist in Nighttown debut. Playing music from her new CD.
Dara Tucker was born into a musical family. So it¡¯s no surprise that her love affair with music began at such an early age. The product of a music minister father, and a songstress mother, she began singing in her Tulsa, Oklahoma church at age 5. By age 8 she was playing simple melodies on the piano and soon began accompanying her brothers and sisters at performances. Says Tucker, ¡°We performed as a group in churches and youth events throughout the city. It was a real proving-ground for us. We grew our own musical legs, independent of our parents. That was a very important learning time.¡±
Throughout her college years, Tucker continued to hone her skills as a vocalist and musician. After obtaining a degree in International Business and German studies, she worked for a time in the corporate language-training field, eventually relocating to Interlaken, Switzerland to study German. It was there that Tucker began to write the first of her very personal songs. ¡°I discovered my own creative voice during my time abroad,¡± Tucker says. ¡°That¡¯s when I began to realize that true artistic expression comes from a very personal place. You can¡¯t fake it. My songwriting speaks of some hard-learned lessons, and long-fought battles.¡± Rather than allow those experiences to breed bitterness and distrust of the world, she channeled them into a unique musical discovery.
Dara fuses her gospel roots with jazz¡¯ subtlety and free spirit, while paying homage to American Folk music. Her style, while difficult to pigeonhole, can best be described as Urban Singer-Songwriter.
With subtly soulful undertones, she seeks to convey her pensive, searching, but always-hopeful outlook on life through her music.
Dara Tucker has been a mainstay on the Nashville jazz scene for 5 years. Her music can be heard on local jazz station, 89.5, WMOT. She was also recently featured on "Live in Studio C," a live broadcast on Nashville's local NPR station, 90.3, WPLN. She performs regularly at the legendary F. Scott¡¯s Restaurant and Jazz Bar in the Green Hills district, Sambuca Restaurant and Bar in Nashville¡¯s trendy 12th South District, as well as the long-standing Jefferson Street Jazz and African Street Festivals.
Don't miss Dara's debut in Cleveland at Nighttown on Friday March 9th.
---
Daryl Sherman
Saturday, March 10
8:30 PM
$20.

Darryl Sherman's "Midnight Sun" (mp3 sample)

Darryl Sherman's "Lazy Bones" (mp3 sample)

Darryl Sherman and Wycliffe Gordon Celebrating Johnny Mercer
NYC vocalist and pianist returns to Nighttown. Featuring: Bob Fraser-guitar, & Dave Morgan-acoustic bass.
¡°She¡¯s sophisticated she¡¯s straightforward and she can swing!¡±
- Marian McPartland
"The wonderful singer/pianist Daryl Sherman travels the world with our music. She is indispensable.¡±
- Jonathan Schwartz, Sirius/XM Satellite Radio
A sparkling mainstay of Manhattan nightlife, singer/pianist Daryl Sherman is equally at home in the world of jazz and cabaret. Internationally acclaimed for a stellar 14-year run at the Waldorf-Astoria , she played Cole Porter¡¯s Steinway and has headlined annual Porter Festivals in his hometown - Peru, Indiana. Her latest CD, Mississippi Belle celebrates Porter in a New Orleans setting.
Daryl¡¯s been a favorite at the Algonquin Oak Room - touted ¡°someone who fits the room like Derek Jeter fits the Yankees¡± (Village Voice) plus Feinstein's at the Regency, Rose Hall with Wynton Marsalis and the Lincoln Center Jazz Orchestra, Dizzy's Coca Cola and 59E59 Theaters with Vince Giordano and the Nighthawks. From her arrival in New York ,with stints at Sinatra hang-outs like Jilly¡¯s, Jimmy Weston¡¯s, Eddie Condon¡¯s, Michael¡¯s Pub, Knickerbocker Iridium or Shanghai Jazz, there¡¯s hardly a jazz joint, supper club or hotel Daryl has missed.
.Sherman¡¯s many other recordings are in regular national rotation on Cable TV's Music Choice, Sirius/XM Radio, BBC Radio and JazzFM Berlin. Cited MAC ¡°Best Major Recording¡± for her Johnny Mercer Centennial CD, a track was used in a Mercer documentary produced by Clint Eastwood. A frequent guest on Marian McPartland's NPR Piano Jazz , Sherman was also included on BBC tributes to Johnny Mercer and Artie Shaw. She¡¯s been Artistic Director for the 92nd St Y¡¯s prestigious Lyrics & Lyricists-- hosting, scripting and performing with an all-star jazz cast. Her (Arbors) tribute to Richard Rodgers, A Hundred Million Miracles received four stars in Downbeat, and Guess Who¡¯s In Town in The New Yorker¡¯s ¡®10 Best of 2006¡¯
Annual UK tours have included regular stints in London, Wales, Newcastle, Edinburgh,Glasgow, Manchester, Wavendon, Southampton, jazzfests in Norwich, Harlow and in addition, Berlin and The Netherlands where she conducts master classes. Major jazz fest appearances include JVC in New York and Newport, and the Floating Jazz Festival on the QE2. She¡¯s headlined clubs such as Colony/Palm Beach, Snug Harbor, New Orleans, Jazz Bakery in Los Angeles, Nighttown in Cleveland, Hugh¡¯s Room, Toronto and halls across the continent from Winnipeg to Ft Lauderdale.
When Artie Shaw formed a new band after his retirement, Sherman was his singer of choice, calling her "a first rate singer -musician". She appeared in 1983 with Shaw leading the band at the gala re-opening of Glen Island Casino and on other tour dates. Her recent appearance at an Artie Shaw centennial tribute concert was highly praised by the New York Times. She¡¯s also sung with Germany¡¯s WDR Jazz Orchestra, American Jazz Orchestra and the Spokane Jazz Orchestra in tributes to Mildred Bailey and Paul Whiteman. In Woonsocket RI, five year old Daryl started to pick out tunes at the piano under the tutelage of her trombonist dad Sammy Sherman (who¡¯d toured with Buddy Morrow). Barely a teenager, she began singing on gigs with his own band.
Daryl Sherman has performed and recorded with notables: Bucky & John Pizzarelli, Jay Leonhart, Warren Vache,, Houston Person, Harry Allen,Wycliffe Gordon, Dick Hyman, Dave McKenna, Ruby Braff, Bob Dorough, Dan Barrett, Howard Alden, Gene Bertoncini, Ken Peplowski, Kenny Davern, Dick Sudhalter, John Bunch, Mike Renzi, Frank Tate,James Chirillo and Boots Maleson.
Don't miss Daryl Sherman when she returns to Nighttown on Saturday March 10th.
---
Hudson High School Big Band
Tuesday, March 13
7 PM
$5.
Next generation jazz musicians hit the stage at Nighttown! Lead by Roberto Iriarte.
---
Cyrille Aimée
Wednesday, March 14
7 PM
$20.

Cyrille
Aimée's
"Love For Sale" with Roy Hargrove & Joel Frahm

Cyrille
Aimée's
"I Mean You" with Spike Wilner/piano & Joel Frahm/sax

Cyrille
Aimée's
"Wanna Be Starting Something"

Cyrille
Aimée's
"Fortunate Son"
Rising jazz vocal star from France and NYC back at Nighttown by popular demand!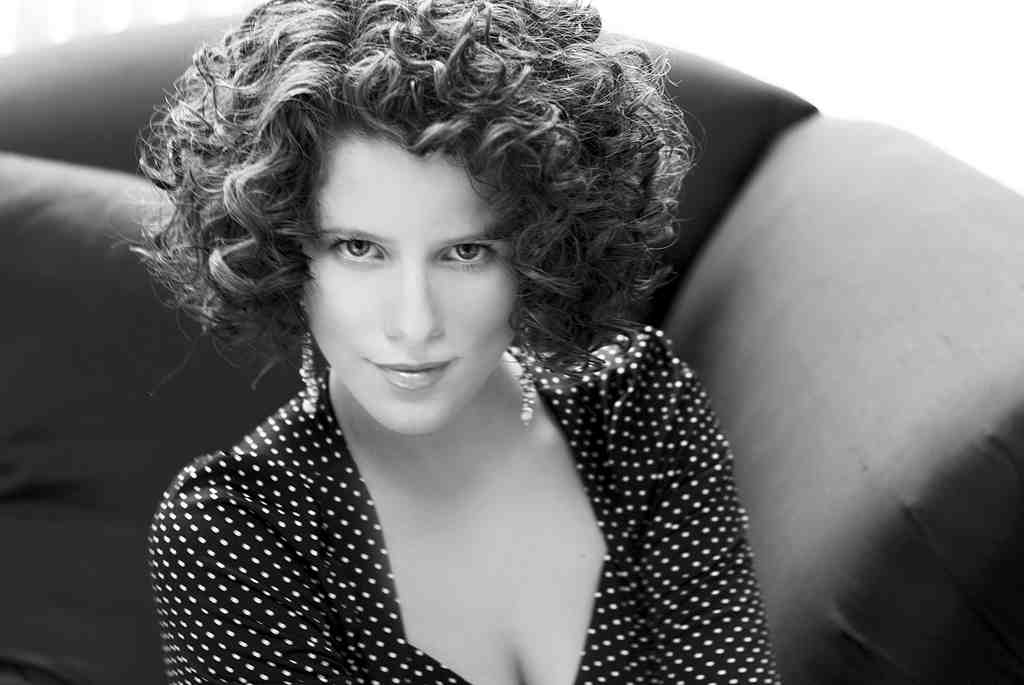 Cyrille Aimée (pronounced Surreal M-A )has consistently proven herself to be an unstoppable, undeniable talent in the modern age of jazz. Internationally renowned and praised for her unparalleled abilities, Cyrille's vocal stylings are synonymous with musical genius. Her culturally rich background has supplied her with the driving force of Dominican rhythm and the incredible swing of the French Gypsies. Taking these natural abilities with her across the world, she has done nothing short of receiving rave reviews and a loyal following in each country she graces with her voice.

Cyrille mastered the art of improvisation while studying at the well known conservatory of jazz at SUNY Purchase, with teachers such as Pete Malinverni, Jon Faddis and Jimmy Greene.

Cyrille Aimée was a finalist in the prestigious Thelonious Monk Vocal Competition of 2010, performing in front of a jury of Al Jarreau, Kurt Elling, Dianne Reeves, Dee Dee Bridgewater... In 2007, Cyrille won both the first and public prize in the Montreux Jazz Festival Competition.

Cyrille's discography and musical history is an impressive list for any musician, jazz or otherwise. At the young age of 26, she has already released four CDs internationally, including "Cyrille Aimée & The Surreal Band" and "Smile" with Brazilian guitarist Diego Figueiredo currently on iTunes. The Japanese label Venus Records has just released Cyrille and Diego¡¯s latest duo album ¡°Just the Two of us¡± this past November.

Cyrille currently lives in Brooklyn and regularly performs at Birdland n Manhattan with legends of the East Coast jazz scene including Steve Davis, Spike Wilner, Tom Kennedy and Anat Cohen among many others.

Her latest record ¡°Cyrille Aimée & friends Live at Smalls¡± features Roy Hargrove and Joel Frahm and is released under the label SmallsLIVE.

Don't miss Cyrille
Aimée's return to Nighttown with a straight-ahead jazz group on Wednesday March 14th.
---
Hilario Duran Trio
Thursday, March 15
8 PM
$15.

Hilario Duran performing "New Danzon" solo

"For_Emiliano"_from_"Motion"_2010_(sample mp3)

"Timba_en_Trampa"_from_"Motion"_2010 (sample mp3)

"Tango_Moruno"_from_"Motion"_2010_(sample mp3)
From Cuba! Juno winning pianist and Trio live at Nighttown! Featuring: Roberto Occhipinti-acoustic bass, & Mark Kelso-drums.
"Duran is a genuine virtuoso"
Stuart Broomer / The Toronto Globe and Mail
"Hilario Duran is an unparalleled pianist, as well as being a composer and arranger of the first order... one of the greatest Stone and Spin Cuban pianists of this 20th Century."
Chucho Valdes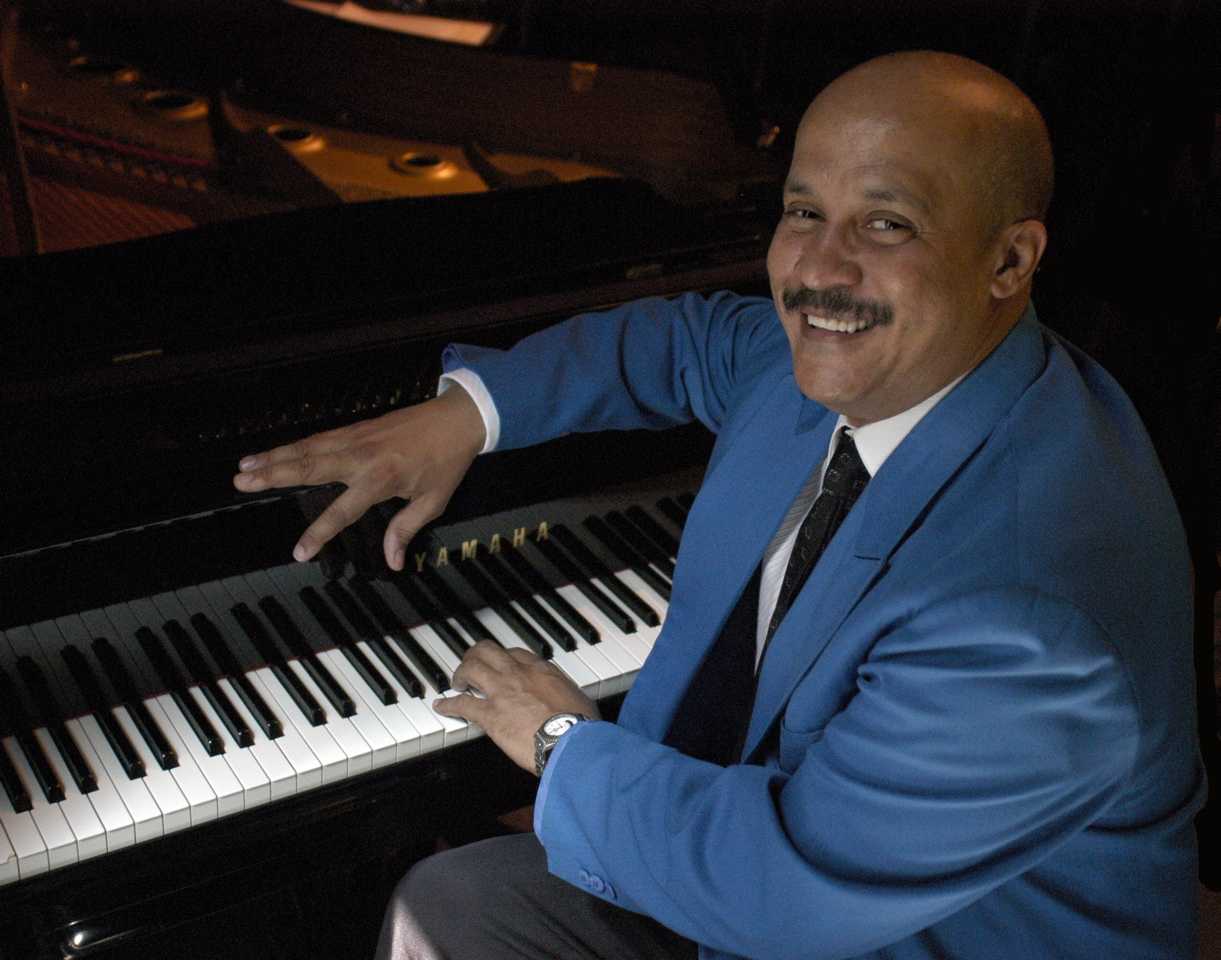 Hilario Dura¡n is one of the top few virtuoso jazz pianists from Cuba. As one of Cuba's premier exponents of Latin Jazz, Dura¡n is renowned for his piano playing, composing skills, arranging and producing. Duran started in 1976 as the pianist in the illustrious Cuban Orchestra of Modern Music, in substitution for Chucho Valdes. When Arturo Sandoval formed his band in 1981, Hilario joined him and worked with him for 10 years, as composer, arranger and producer as well as playing piano and keyboards. In 1991, Hilario joined Jane Bunnett's group and recorded the Juno Award winning CD "Spirits of Havana". Along with Chucho Valdes and Gonzalo Rubalcaba, Hilario Duran is ranked among the greats and is one of the most important contemporary Cuban pianists.
In 1990, Duran formed his own group, Perspectiva, which toured successfully throughout Latin America and Europe, and released several musically innovative and critically acclaimed albums, most notably "Tiembla Tierra" and "Buscando Cuerdas".
Now based in Toronto, Ontario, Hilario Duran has released four CD's on Toronto's Alma records in recent years. His CD "New Danzon" was awarded a Juno (the Canadian Grammy) in 2004. Since the release of that CD he has also released "Perspectiva" a reunion of his Cuban group recorded in 2005, and "From The Heart" (2006) a big band recording which features an All-Star group of Canadian and Cuban musicians.
Hilario Duran's brand new album with Jane Bunnett, Cuban Rhapsody, has just been nominated for a Juno award.
Also appearing with Hilario Duran will be Roberto Occhipinti of Toronto on acoustic bass. Occhipinti was also the producer of the award winning CD "New Danzon" and has also produced his two most recent CD's.. He also played with Duran for several years in Jane Bunnett's "Spirits of Havana" group.
Don't miss the great Cuban pianist Hilario Duran with bassist Roberto Occhipinti, and drummer Mark Kelso live at Nighttown on Thursday, March 15th.
---
C-Town Jazz Quintet
Friday, March 16
8:30 PM
$10.
All-Star NE Ohio based Quintet featuring: Kenny Davis-trumpet, David Thomas-piano, Derrick James-bass, Elijah Gilmore-drums, & Ide Ebose-sax
.
Kenny Davis
Veteran trumpeter Kenny Davis brings a wealth of experience to the Nighttown bandstand. Davis was a member of the Duke Ellington Orchestra in the late 70's. Additionally he worked in the house band at the legendary Leo's Casino. At Leo's Davis backed all of the major Motown acts including Stevie Wonder, Marvin Gaye, Diana Ross, and many more. In addition to his prolific performing career, Davis is a retired member of the jazz faculty at Oberlin College, where he taught for 20 years.
David Thomas
Dave Thomas is a most talented piano and organ player. A native of Youngstown, Ohio, Thomas was an original member of the R&B group, "Sweet Thunder". He has also performed with numerous artists including the late James Cleveland, Dizzy Gillespie, Albert Ayler, Jean Carn, David Ruffin, and Grover Washington. His musical involvement also includes musical theater as a writer, performer, and musical director in performances such as "The Living Cross," "The Audition," and "Black Nativity," which have played throughout the United States and Canada. He is also a gifted educator, having worked at The Cleveland School of the Arts, Cuyahoga Community College, Cleveland State University, and Case Western Reserve University.
Elijah Gilmore
Drummer for James Lloyd and Joe McBride.
Derrick James
Veteran electric bassist Derrick James is well known in the area for his work with the popular contemporary jazz group Horns and Things. He is also active with Vince Robinson and The Jazz Poets. James is always there to create a rock solid foundation for whatever group he is working with.
Ide Ebose
The youngest member of the group. Ide Ebose is quickly emerging as a horn player to be watched.
Don't miss the C-Town Jazz Quintet live at Nighttown on Friday March 16th.
.
---









St Patrick's Day with




The New Barleycorn




Saturday March 17




Shows/Seatings at 5:30 & 8PM




$22





Click here

for an archive copy of a live performance of New Barleycorn on WCPN 90.3FM's "Around Noon" with host Dee Perry





Join us at Nighttown for a rollicking night of fun, food and drink with The New Barleycorn.

As only a truly Irish restaurant can do it.



Both Alec and John were born and raised in Ireland in counties Dublin and Down where they learned to play music at an early age, they have both performed professionally since their teenage years both enjoying considerable success with their respective careers.

John Delaney a founding member of the internationally acclaimed Irish group 'Barleycorn', joined forces with Alec DeGabriele nine years ago to form 'The New Barleycorn', after the other finished a 24 year run ending in 1995. John plays, 5 string and tenor banjos, mandolin, guitar, whistle and bodhran. He also has played banjo on many other Irish artists' recordings.

Alec DeGabriele spent his formative years learning the business of music, theatre and entertaining with his families traveling theatrical show, 'The Shannon Players', which was well known and highly regarded throughout Ireland. Alec plays guitar and bass and was the band leader with a top Irish Show Band for some years before deciding to come to live in the U.S.A.



Don't miss St Patrick's Day at Nighttown!!





---
Greg Abate Quintet featuring Paul Ferguson
Sunday, March 18
7 PM
$15.
Down Beat Review of Greg's new album "Live in Monterey" (pdf)

Greg Abate Live in Boston
Alto Saxophonist Greg Abate plays music from his new CD tribute to Horace Silver. Featuring: Paul Ferguson on Trombone.
Greg Abate
Greg Abate jazz saxophonist, flutist, composer continues as an International Jazz/Recording Artist with 150 days a year touring the globe.
In the mid 70¡¯s after finishing a four year program at Berklee College Of Music, Greg played lead alto for the Ray Charles Orchestra for 2 years. In 1978 Greg formed his group Channel One which was a favorite in the New England area and from there had the opportunity to play tenor sax with the revived Artie Shaw Orchestra under leadership of Dick Johnson from 1986 to ¡¯87.
Following this experience Greg ventured out as post hard bop soloist playing Jazz Festivals, Jazz Societies and Jazz Clubs throughout the U.S. Canada and abroad, including most of Europe, UK, and Moscow and Georgia Russia.
Greg recorded his first CD Live At Birdland NYC in 1991 on the Candid Jazz Label with the trio of James Williams, Rufus Reid and Kenny Washington. To this date Greg has recorded over 12 other recordings and was nominated for a Grammy for his 2004 recording EVOLUTION in four categories . James Williams, Harvie S and Billy Hart comprised the trio.
Greg is also an adjunct professor of Jazz Studies at Rhode Island College and is also a very active jazz clinician with co. sponsorship from the Conn -Selmer Instrument Co., conducting workshops and master classes through the U.S and abroad.
Paul Ferguson
Paul FergusonPaul Ferguson has been director of Jazz Studies at Case Western Reserve University since 1988. A graduate of the University of Akron and the Eastman School of Music, Paul has travelled with the Tommy Dorsey and Glenn Miller bands as lead trombonist and arranger and currently fills those functions with the Cleveland Jazz Orchestra.
Paul was principal trombonist of the Canton Symphony from 1989-98 and at various times has also performed with the Cleveland Orchestra, Cleveland Opera, the Ohio Chamber Orchestra, Apollos's Fire, the Cleveland Chamber Brass, the New Hampshire Festival Orchestra and various groups across Northeast Ohio.
In 1995, Paul was the recipient of the Gil Evans Fellowship in Jazz Composition. He has two recordings -"Blue Highways", recorded with the RIAS Big Band of Berlin, and "Friends", recorded with his own orchestra.
Recently, Paul taught at an International Jazz Seminar in Zarautz, Spain, wrote three arrangements for the Glenn Miller Orchestra and wrote three arrangements for the Cleveland Pops for use on the Drew Carey show.
Don't miss these tremendous bop players on their return to Nighttown on Sunday March 18th.
---
Sultans of String
Thursday, March 22
8 PM
$20.

Sultans of String Live
Direct from Toronto! Eclectic group features World Music and Gypsy Jazz for unique blend. Nighttown & Cleveland debut!
2010 JUNO Award nominees and ¡°Canada¡¯s ambassadors of musical diversity¡± Sultans of String thrill their audiences with their global sonic tapestry of Spanish Flamenco, Arabic folk, Cuban rhythms, and French Manouche Gypsy-jazz, celebrating musical fusion and human creativity with warmth and virtuosity. Fiery violin dances with rumba-flamenco guitar while a funk bass lays down unstoppable grooves. Acoustic strings meet with electronic wizardry to create layers and depth of sound, while world rhythms excite audiences to their feet with the irresistible need to dance.
The band is riding a wave of success from their sold out Yalla Yalla! Canadian CD release tour, to their national features on CTV¡¯s CanadaAM and CBC¡¯s Canada Live, and their triple nomination for the 2009 Canadian Folk Music Awards, winning Instrumental Group of the Year. Their debut CD Luna soared to #1 across Canada on Top Ten national radio charts, and the Sultans of String won the award for Best Variety Act from Festivals & Events Ontario as well as the 2008 International Songwriting Competition! The buzz extends into the U.S., with acclaimed promoter David Wilkes (Emmylou Harris, Bela Fleck, Jesse Cook) now representing the band.
2009 JUNO Award Nominee, six-string violinist and bandleader Chris McKhool grew up in a house bursting with music and diversity. His paternal Makhoul grandparents immigrated to Canada from Lebanon in the early 1900¡¯s. His Egyptian-born mother is a piano and theory teacher. Growing up Chris was fed a steady diet of delicious musicality along with Middle Eastern cuisine and violin lessons.
From a very young age McKhool was taught the Canadian values of tolerance, respect for all peoples and celebration of culture. His passion for exploring the rhythms and melodies has led him to the far corners of the world, collecting instruments and styles everywhere he went. Travels to the Canadian Arctic, Indonesia, France, England, Cuba, Peru, Guatemala, Costa Rica and the Indian Himalayas to perform and conduct music workshops have added to his depth of musical and spiritual understanding of our global community.
When McKhool (who has performed with Jesse Cook and Pavlo) first heard founding guitarist Kevin Lalibert顯s rumba rhythm their musical mind-meld created the Sultans of String¡¯s sound ¨C the intimate and playful relationship between violin and the flamenco guitar. Sultans of String includes such amazing musical friends as: guitarists Kevin Laliberté (Jesse Cook, the Chieftains) & Eddie Paton (Robert Michaels), bass masters Drew Birston (Chantal Kreviazuk) & David Woodhead (Stan Rogers, Loreena McKennitt), Cuban master percussionists Chendy Leon & Alberto Suarez, and Bassam Bishara (master oud player from Palestine)
Don't miss the performance of this ultra-popular group as they make their debut at Nighttown on Thursday March 22nd.
---
Sierra Maestra
Tuesday, March 27
7 PM
$25.

Sierra Maestra Live in Cuba

Sierra Maestra performing Son Para Ti - Live
Direct from Cuba! Nine piece group formed in 1976 includes four members from the original Buena Vista Social Club. Traditional Cuban Music in the Son Mutano Style. Back by Popular Demand!
Havana-based group Sierra Maestra is one of the foremost bands performing the Cuban son style, which enjoyed its height of popularity in the '20s and '30s. Though son experienced significant revival and renewed international interest thanks to the late-'90s Buena Vista Social Club phenomenon, Sierra Maestra gave the music a new lease on life as early as the late '70s.
Headed by Juan d'Marcos González, the nine-piece outfit came together in 1976 for a performance at the University of Havana, the musicians' alma mater. Utilizing traditional instrumentation including tres, guitar, bongo, guiro, trumpet, and voice, joined by congas, maracas, and electric base, the musicians named their group after the mountain range where son was born. Band leader González was joined by Daniel Ramos Alayo (trumpet), Carlos González (bongo), Carlos Pisseaux (guiro), Alberto Valdés (maracas and voice), Luis Bárgaza (voice), José Antonio Rodríguez (guitar and voice), Eduardo Himely (bass and conga), and Alejandro Suárez (clave and voice). Through regular performance and television appearances, Sierra Maestra became a national favorite, winning national awards in their first three years in operation.
The band's debut recording, Sierra Maestra Llegó con el Guanajo Relleno, earned silver status in the year of its release, 1981. Popular critical reception and widesp
read popularity opened doors for international touring in the early '80s. Following their sophomore release, Y Son Así (1982), Sierra Maestra toured all over Europe, appearing at important festivals in Sweden, France, Germany, and Spain. Starting with their 1994 release Dundunbanza!, Sierra Maestra's recordings soon became available to international audiences. Their discography grew significantly throughout the '90s and 2000s, including better than a dozen titles by 2006's Son: Soul of a Nation. The musicians' commitment to the repertoire of artists such as Arsenio Rodríguez and the compositions of their own members earned them a reputation as both artful custodians of a tradition and brilliant innovators as well.
Bio coutesy of
AllMusic.com
Credit Evan C. Guttierrez
---
Robin Spielberg
Wednesday, March 28
7 PM
$15.

Robin Spielberg's "I Remember Spring (mp3 sample)

Robin Spielberg's "Accepting Grace (mp3 sample)

Robin Spielberg's "Canon in D"
Dynamic pianist and composer in Nighttown debut.
"From the moment she walks on stage, until the last note gently caresses the room, Spielberg casts a spell on her audience that is palpable, visceral, and spiritual. Better said--after you see her perform, you'll just feel a whole lot better about the world."
- Bruce Bressack / HippoPress New Hampshire
Robin Spielberg is one of America`s most beloved pianist/composers. With an impressive tour schedule and hundreds of thousands of recordings sold, this Steinway Artist has been winning the hearts of listeners around the world with her compelling melodies and sensitive piano technique since debuting her first recording of original solos for piano, Heal of the Hand.
Thousands of people have been both entertained and touched by Ms. Spielberg`s live concerts; she has toured more than any female composer/pianist in the past decade. Her natural talent for making audiences immediately comfortable transforms what could easily be an ordinary evening at the concert hall into a very special concert event. "Robin has such a personal and expressive way of playing, and her story-telling about the origins of the music makes the pieces come alive...the evening was both touching and mesmerizing" writes Wind & Wire Magazine of Robin's San Francisco area concert. "Robin Spielberg has an indeniable melodic gift" says New York Concert Review of Ms. Spielberg's Carnegie Hall debut.
A prolific composer, Spielberg has fifteen recordings to her credit and appears on over 40 compilations around the world. Her discography includes albums of original piano solos, arrangements of American standards, original pieces for piano/ensemble, recordings for the holidays, and a CD of lullabies. Her 16th recording, a collection of Americana pieces for piano/ensemble was released in September 2010.
Her Mountain Music debut, Dreaming of Summer, earned a Finalist Award from New Age Voice Magazine in June 2001 in the Best Acoustic Instrumental category and was released later in the year in Thailand, China, Hong-Kong, Korea and Malaysia, with one of the tracks also gaining popularity with audiences from its use as a soundtrack in the Korean award-winning television drama Winter Love Song.
Ms. Spielberg began touring the US in 1996. She made her Carnegie
Hall debut in a sold-out performance at the Weill Recital Hall in 1997 and has performed there twice since. Other memorable performances include a guest spot on the PBS television special, The Soul of Christmas: A Celtic Music Celebration with Thomas Moore; live performances on CBS Saturday Morning, Good Morning Arizona, Life Time Live, CBS New Orleans, a private concert for the factory workers at the Steinway & Sons historic piano factory in New York, and a month-long concert tour through rural Montana in 2007.
In the field of dance, The West Florida Youth Ballet choreographed a program of dance works based on her music, ballroom waltzes were choreographed to her piece, Walk with Me on both PBS` Great American Ballroom Challenge and BYU Ballroom Dance Team presentations.
Robin Spielberg is a Celebrity Spokesperson for the American Music Therapy Association. Robin Spielberg's interest in music and healing grew when she witnessed first-hand, the positive effect music had on her own baby daughter (born prematurely) during her four-month stay in the neo-natal intensive care unit. A CD entitled Beautiful Dreamer was the musical result of this experience, a recording of lullabies and songs for the parent & child on solo piano.
Ms. Spielberg graduated with high honors and a BFA from New York University.
Don't miss Robin Spielberg as she graces the Nighttown stage on Wednesday March 28th.
---